Heinabergslón Glacier Lagoon is a small glacier lake tucked away along Iceland's South Coast. The lagoon is part of Vatnajokull Glacier, the largest glacier in Europe. It's known as the smaller yet equally beautiful version of the world-famous Jokulsarlon Glacier Lagoon.
Travelers visit Heinabergslon Glacier Lagoon to check out the lake's crystal-blue icebergs. Less crowded than Jokulsarlon, Heinabergslón is an excellent place to go off-the-beaten-path and enjoy Icelandic beauty in a peaceful environment.
Where is Heinabergslón Lagoon located?
Heinabergslon Glacier Lagoon is hidden along the southern end of Iceland's Ring Road (Route 1). The lagoon originates from one of Vatnajokull's glacier tongues, Heinabergsjokull.
How to get to Heinabergslón?
Heinbergslon is a 5.5-hour drive from Reykjavik. Drive southeast on the Ring Road from Reykjavik for roughly 418 km (260 mi).
After a little over five hours of driving, turn left on a gravel road marked by a  sign that says "Heinabergsjökull." Drive on this gravel road for about 15 minutes until you get to the Heinabergslón parking area. 
What to do near Heinabergslón
Heinabergslon's still water and iconic glacier landscape is a great place to enjoy Iceland's glacial wonderland in peace. Here are a few of the best things to do in the Heinabergslon area:
Where to stay near Heinabergslon
There are many places to stay near the lagoon. Always remember to book in advance as the South Coast is very popular for tourists. Here are a few of the top places to stay in the Heinaberglon area: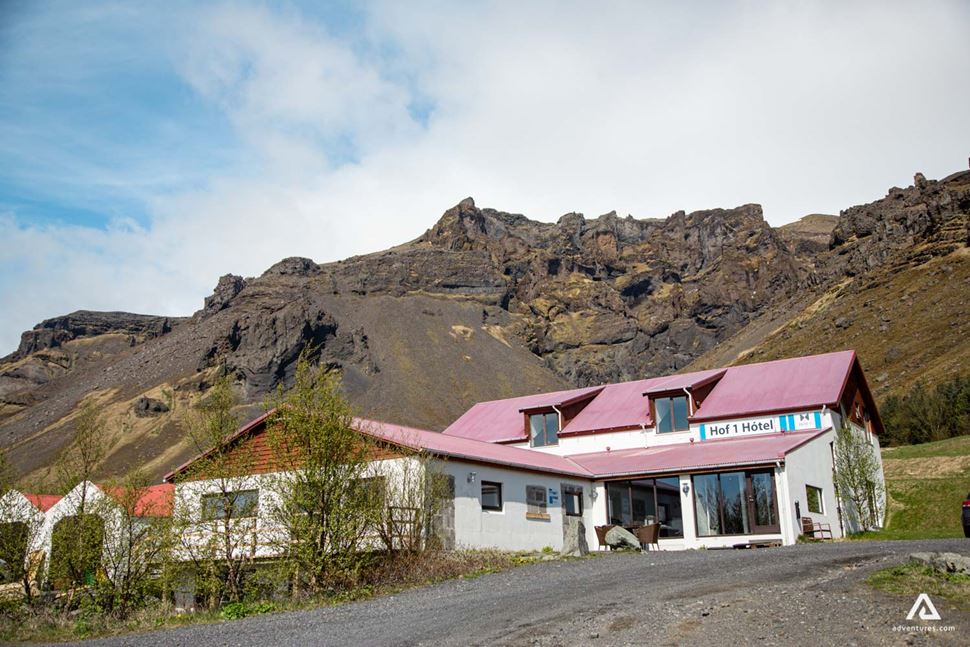 Adventure Hotel Hof
Hotel Smyrlabjorg 
Aurora Cabins
Fosshotel Glacier Lagoon 
Hofn HI Hostel
Guesthouse Skalafell
Haukafell Campground
Camping Hofn
Safety at Heinabergslon
Although Heinabergslon Lagoon's brilliant ice is beautiful to look at, it's very dangerous to step on. To stay safe while at the lagoon, it's important to not walk or jump on its floating ice as the ice flips easily. Always stay close to the shoreline to avoid any danger.