What Haukland Beach has to offer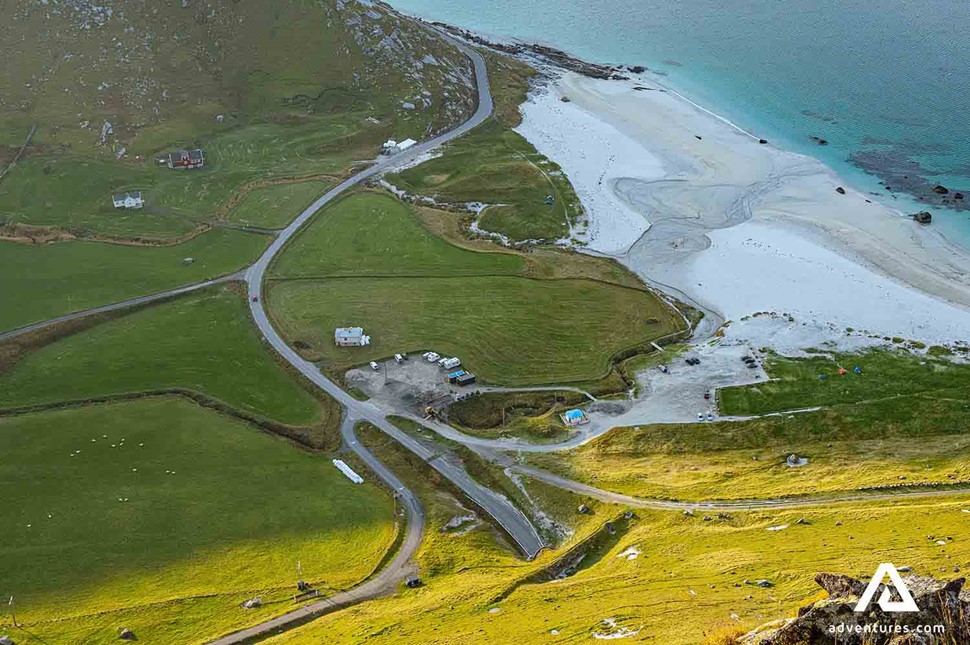 While you naturally won't be able to eat fine cuisine (although it does have a beach café), shop until you drop or view works of art (the café does display some local artwork), you can do everything that you'd expect to do at a beach, and more!
Grab your kayak and hit the water!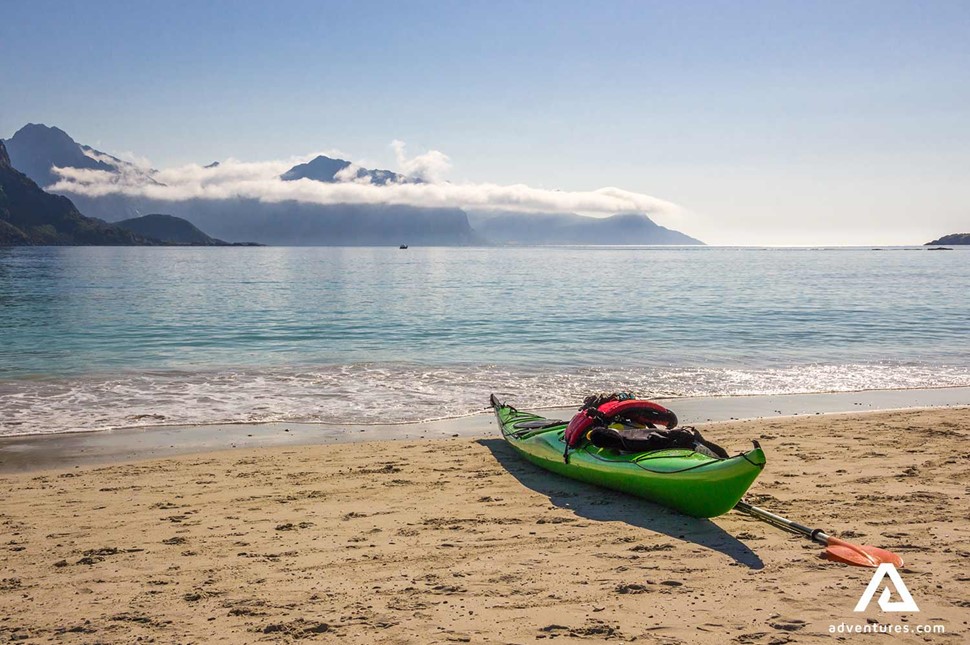 Whatever your skill level when it comes to water activities, kayaking has something for everyone. You can try sitting on a kayak, a method that's easy to master and very safe. With wetsuit hire available (and you'll need it with sea temperatures of between 3 and 15 degrees!) and attachments for fishing rods should you fancy your luck catching a Norwegian fish or two, kayaking is a fun activity for all ages.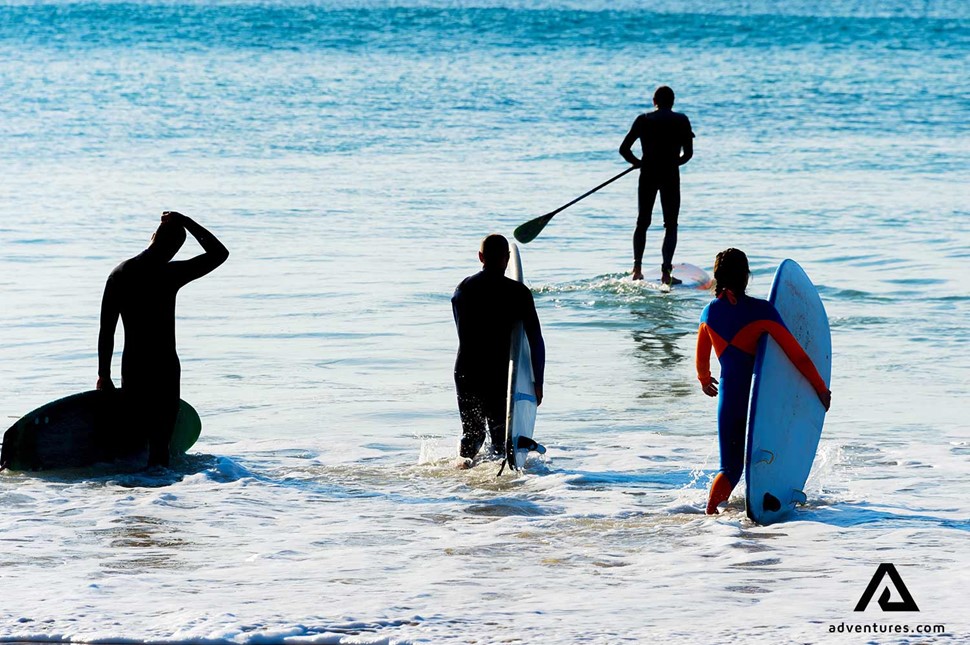 If you're bored of sitting down, why not try stand-up paddleboarding? Another fun activity that anyone can master with just a little practice, stand-up paddleboarding has increased in popularity over the years, and there's no better place to try it than Haukland Beach.
For those who are feeling a little more adventurous, you can also book a sea kayak. Note that these need to be booked in advance.
Hike until you drop!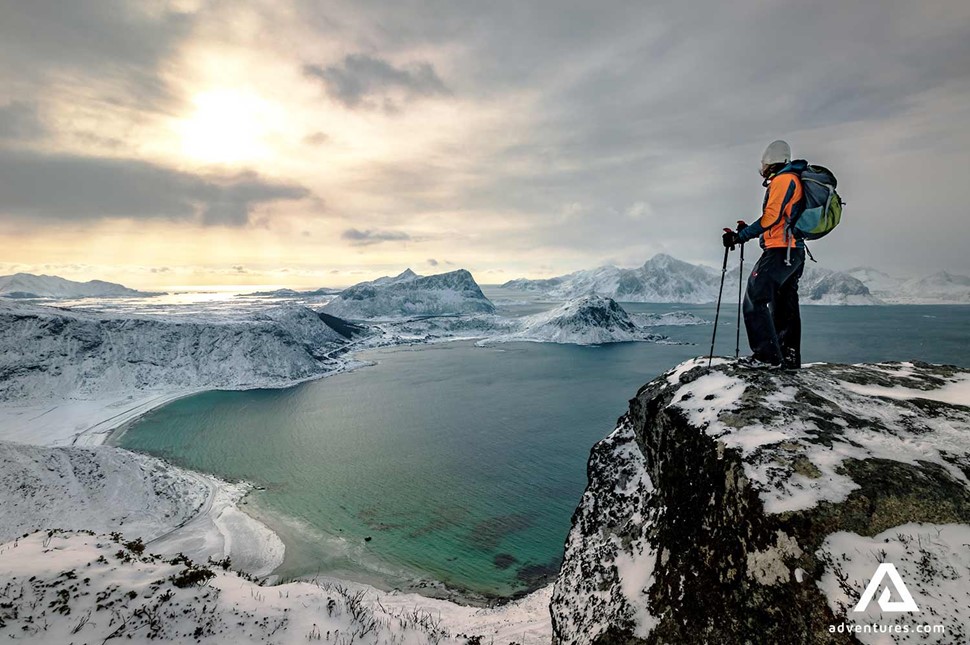 With many different walking routes for hikers of all ages and abilities, Haukland Beach lets you breathe in the invigorating sea air while treating you to magical views of mountains, white sands and crystal clear water. Stay until sunset if you can and be sure to have your camera at the ready for capturing a perfect Insta shot! To get the best views over this incredible stretch of coastline, hike to Mount Mannen or Veggen. The former is shorter, easier and accessible from both beaches, and as a result, is more popular with tourists. If you've got your walking boots on, you may as well hike along the coast and make a loop to return to your parking spot. While Mount Veggen isn't as busy, you can only reach it from the Uttakliev beach area. If you can hike to either of these small mountains, you'll be rewarded for your efforts with stunning vistas and perfect panoramas.
Haukland Beach in the snow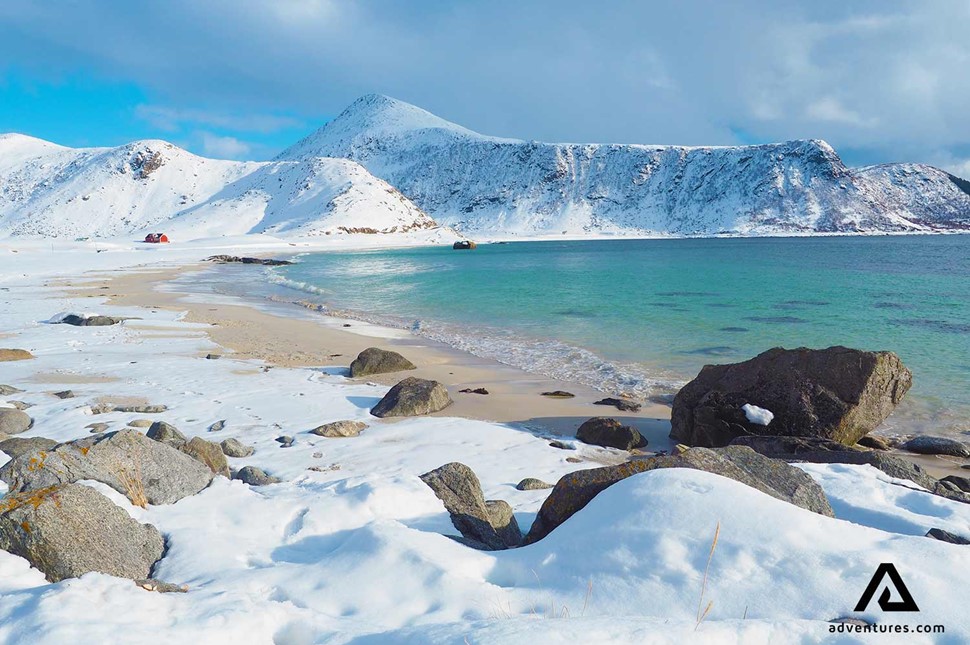 While most tourists flock to beaches in the warm, summer months, Haukland Beach is just as picturesque in the winter as it is in the summer (if not more, depending upon personal opinion). You just need to adjust your attire!
Around Haukland Beach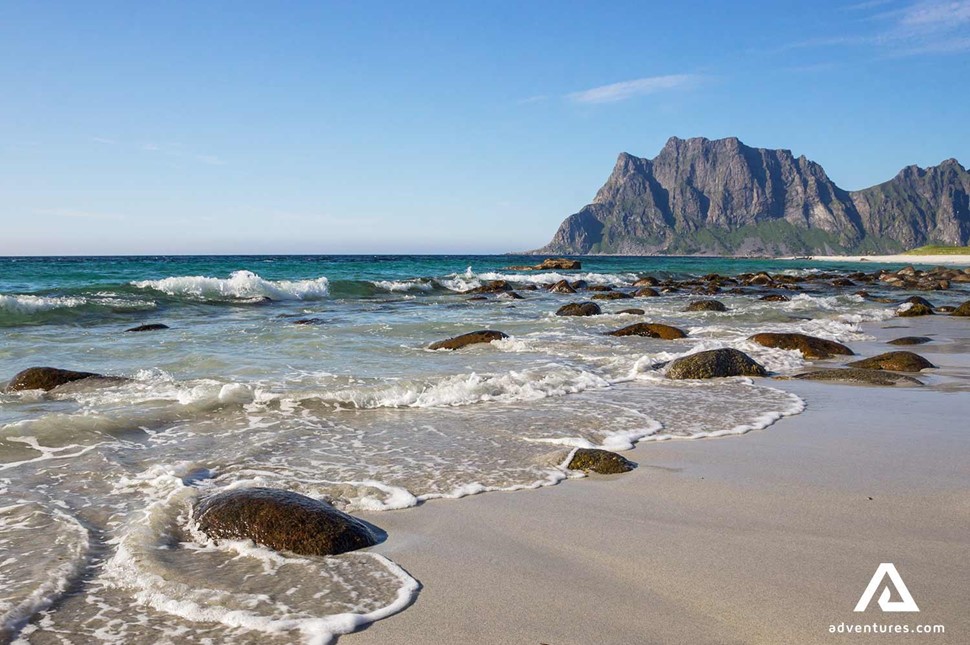 Close by is the equally popular Uttakleiv Beach. This one is often more crowded than its neighbor and there is a fee to enter. With its white sands and azure waters, coupled with the mountainous backdrop that seems to rise right out of the depths of the Arctic Ocean, this is a photographer's paradise. Although you may have to jostle with other photographers for space to get the perfect snap!
It is possible to hike between Uttakliev and Haukland Beach. The trail is around 4 km one way, marked well and pretty flat, making it doable for walkers of all abilities.
For an idyllic sandy spot that has tranquil beauty all year round, take a trip to Haukland Beach. You definitely won't be disappointed!