Multi-Day Tours in Iceland - Complete Guide
If you're looking for an unforgettable travel experience, don't wait to plan your trip to Iceland! The panoramic views are legendary, regardless of the season. No wonder Iceland is one of the world's most popular travel destinations today.
With a wide range of attractions, this unique island nation is absolutely worth a visit. Unmatched nature, inspiring adventures, rich culture and a charming atmosphere await you. You'll find incredible landscapes, active volcanoes, blue glaciers, stunning waterfalls and much more!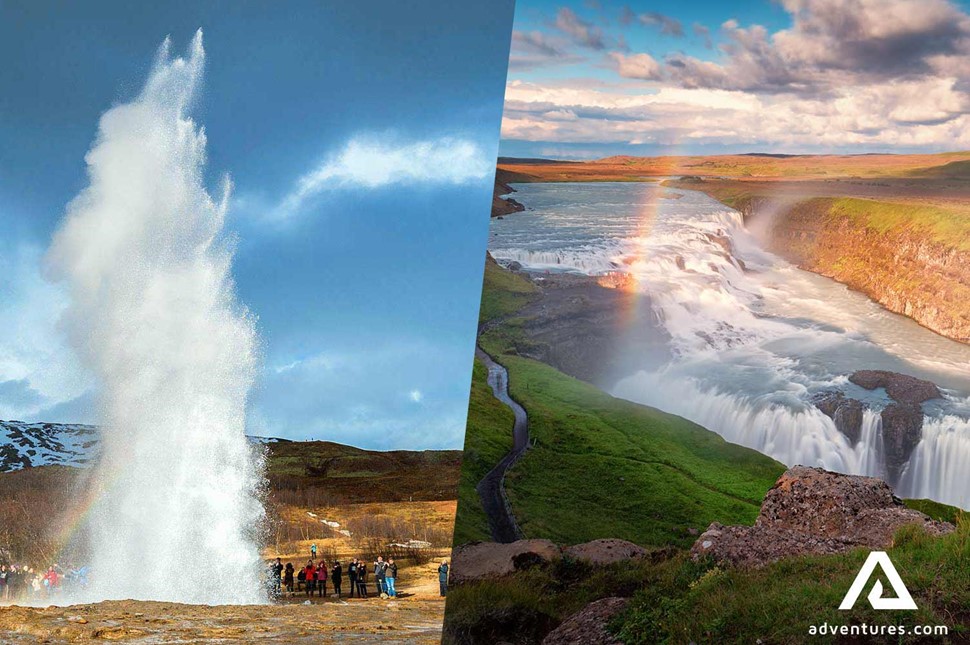 Explore the fabled South Coast, where you'll find Iceland's most famous waterfalls and black sand beaches. Tour the famous Golden Circle route, where you can experience the pure power of the Earth. See geysers erupting, walk between the continents, and visit Iceland's most breathtaking waterfalls.
Get the most out of your vacation in Iceland. Adventures.com offers travel packages of all kinds. Here you can find some general information useful for planning a trip to Iceland. Don't hesitate to contact our travel specialists if you have any questions.
Booking Organized Tours in Iceland
Adventures.com offers a great selection of travel options. From the adventurous action packages to specialized honeymoon and anniversary tours. We offer budget-friendly self-drive trips, brief stopover packages and so much more. Our tour packages have varying durations.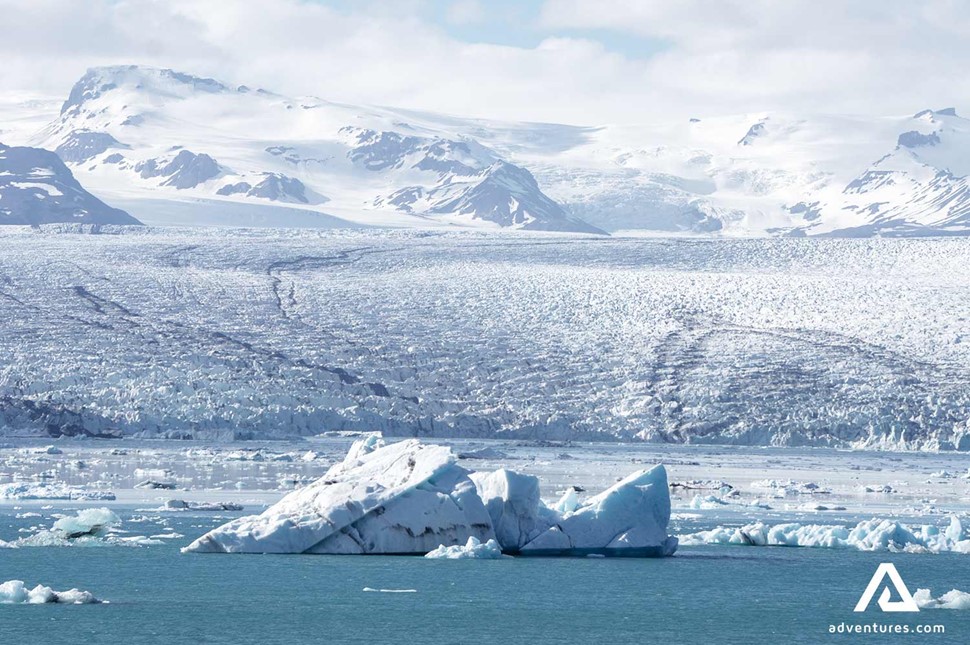 We recommend that you book your flight at least one day before the travel package begins. Then, depart the day after that the earliest time possible. So, if a travel package has a duration of four days, you would spend at least six nights in Iceland.
If you have any extra time, we recommend exploring Reykjavik city. There are many beautiful places and hidden gems in Reykjavik. Visit the modern and distinctive colored glass building of Harpa Concert Hall. Climb up to the tower of Iceland's biggest church, the captivating Hallgrimskirkja Church. Admire the incredible view of the colorful, charming houses of Reykjavík.
Take a dip in a hot tub and relax like a local in one of the numerous geothermal swimming pools. Walk along the famous Laugavegur shopping street and taste the local street food. Visit the Botanical Gardens have a good soup in the greenhouse bistro. Meet the arctic foxes, reindeer, seals and Icelandic domestic animals in the city's "family park." Reykjavík is small but there is so much to do!
Self-Drive vs. Small Group Tours in Iceland
Adventures.com offers packages both for independent travelers and for those who prefer the organized small group tours. If you have difficulties with deciding which travel style to choose for your Iceland holiday, consider the following points.
Safety
Safety comes first! Weather and driving conditions are special in Iceland. They can easily surprise you if you are not used to the climate. The weather is notoriously changeable. Fog, vertical rain, blowing wind and storms can - and probably will - occur any time. Storms can turn into sparkling sunshine in minutes. The winters are long, dark and stormy with frequently challenging road conditions.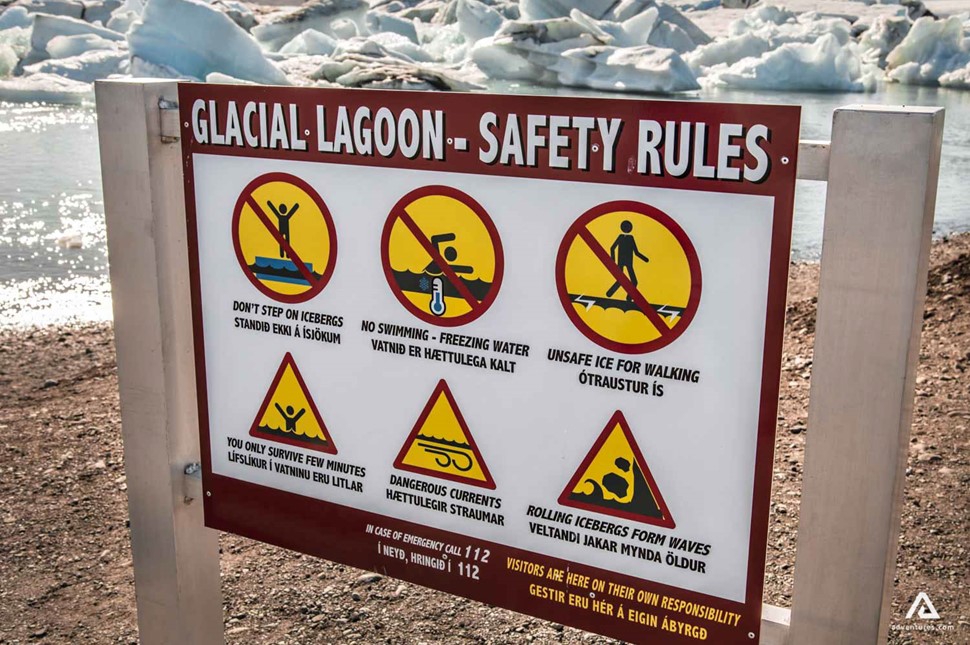 If you aren't an experienced driver, avoid renting a car and self-driving through your Iceland tour. If you have never driven on snowy and icy roads, you should not risk it. Our expert driving guides are skilled and specifically trained to drive in the difficult Icelandic conditions. We at Adventures.com offer great experiences in all kinds of weather. We know when the forecast is too risky to head out. You can trust our knowledge of the island.
On an organized group tour, we take care of everything. You won't have to bother with energy-sapping navigating in unfamiliar places and circumstances. You won't get lost.  You don't risk danger if you get distracted by the beautiful landscapes or the Northern Lights, because you are not the driver. Your focus can be on the beauty all around you rather than driving.
Travel Companion
Are you traveling by yourself and interested in meeting like-minded travelers? Then the group tour is surely for you! People on coach tours are more interesting than you might imagine!
You'll meet other open-minded solo travellers who appreciate the security offered by an organized tour. From retirees with decades of amazing travel experiences to young backpackers who love going on independent holidays, you'll travel with a diverse and fascinating group of fellow tourists.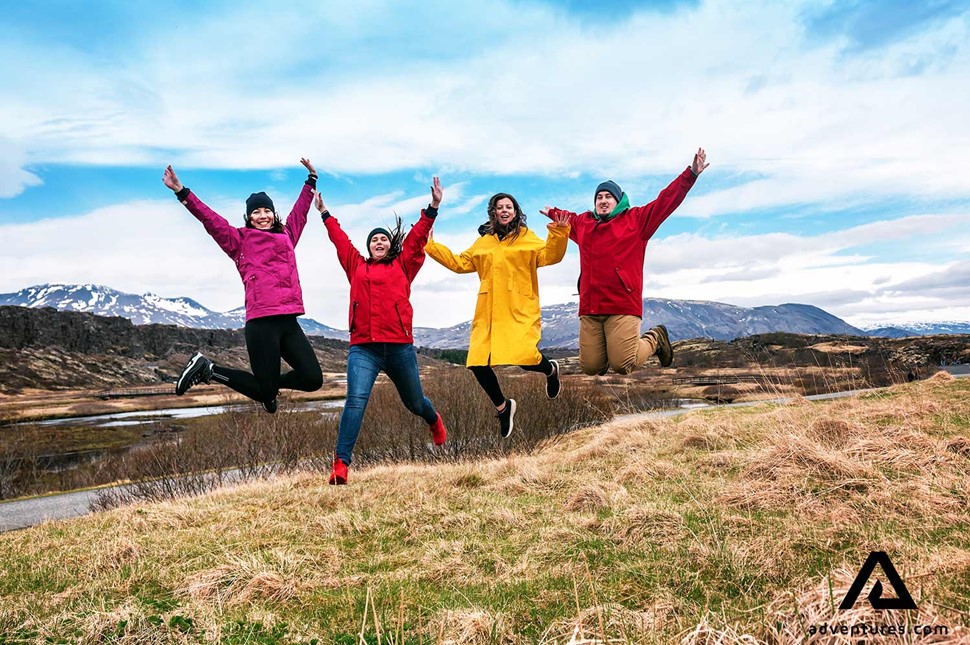 You may also meet small group of friends or couples who want to spend quality time together and are open to making new friendships. Or lively families who want to spend their time with the kids instead of driving all day long. Or maybe even parents enjoying a kids-free holiday. Many of our guests have made friends for life travelling with us!
Budget
Iceland is an expensive country so the term "low-budget" has a different meaning than in South-East Asia, for instance. The most cost-effective way of traveling in Iceland is by booking everything far in advance.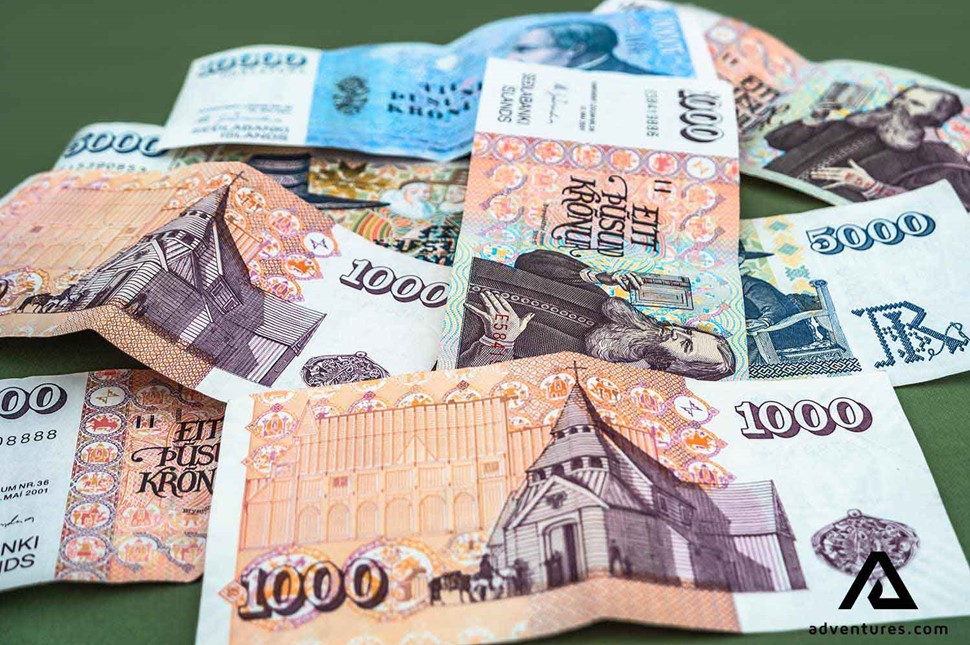 If you have a fixed budget, you can avoid the sometimes nasty surprises of touring by booking a group tour. Cost overrun is a possible risk of individual travels. Especially when it comes to fuel, which exceeds $2 a liter in Iceland, and can quickly add to your mounting holiday bill. Booking one of our self-drive packages comes with the advantage of organized accommodations, often with breakfast included.
Time and Planning
When it comes to time, you can save a lot if you leave the organization to someone else. Regardless of whether you choose a group tour or a self-driven tour, our Iceland experts will put together your itinerary.
We consider value and timing. We've honed our expertise and skills over years of practical experience and decades of local knowledge. Putting together a similar itinerary yourself can take hours of research. Finding the best car rental companies, hotels, restaurants and places to stay takes time. So, whatever you choose, if you go with Adventures.com tours, you can relax. We will take care of everything.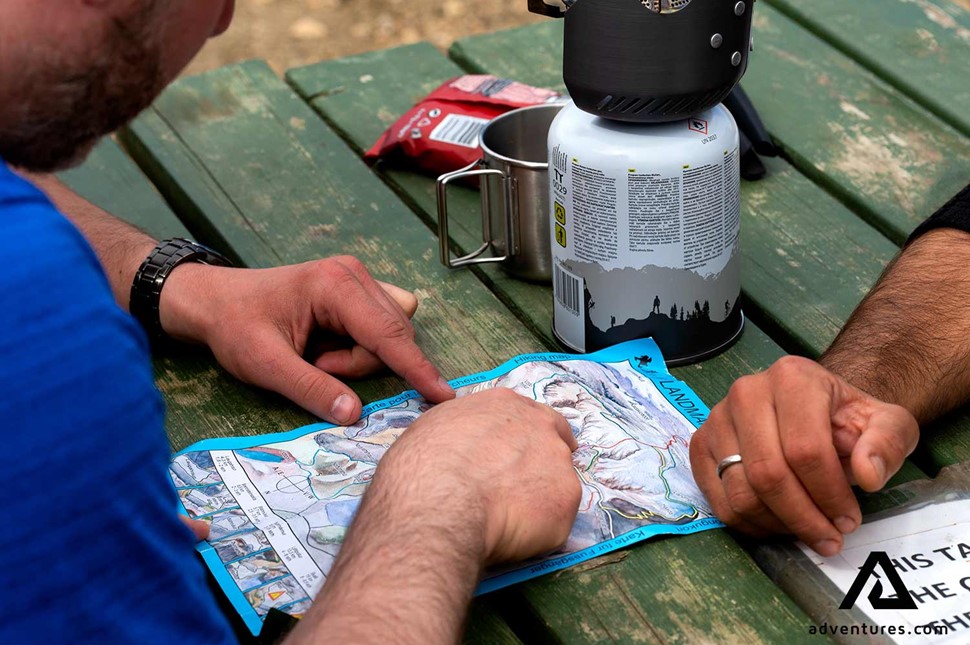 Flexibility
If you prefer flexibility and spontaneity, our self-driven tours are for you. With your own rental car, you have perfect freedom. You can spend as much time at locations as you want. You can skip those that you are less interested in and make extra stops whenever you feel like it. You can head out in the middle of the night for a Northern Light hunt or to take a walk in the midnight sun.
We will take care of your car rental, the accommodations and the self-drive tour itinerary. Book and receive your detailed travel guide, based on our extensive local knowledge. It will lead you to the most beautiful places on the island, and even some lesser-known treasures.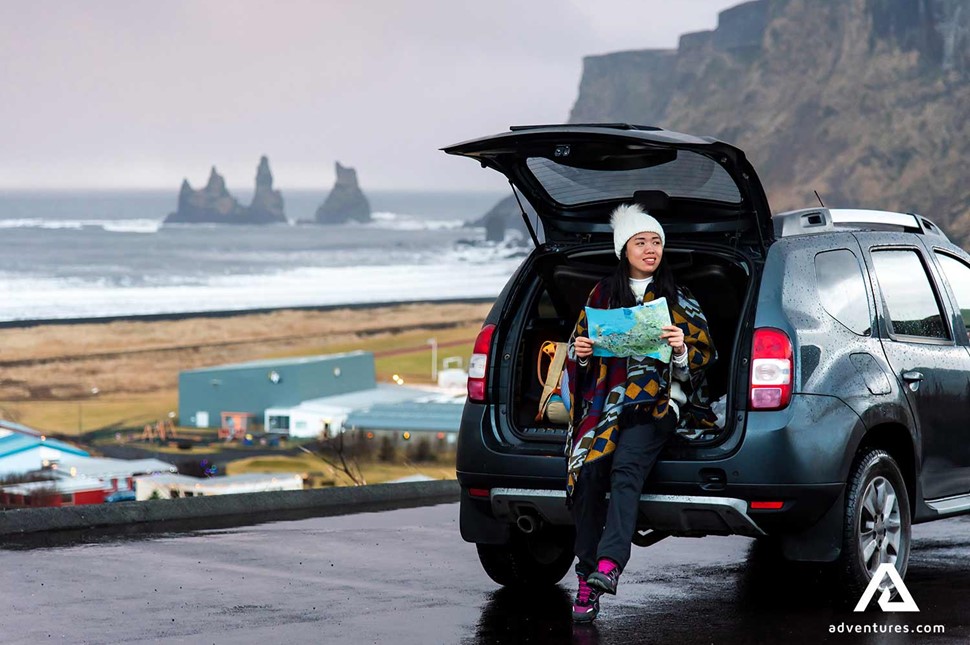 Your Iceland self-drive tour package includes a rental car and accommodations. And you can choose from a list of extra activities in the areas. The itinerary has been carefully selected by our team of professional travel experts. It includes all of the best attractions, directions and activities along the way... leave it to the experts and enjoy your tour!
WHAT IS A MULTI-DAY TOUR?
A multi-day tour is any tour that lasts more than a single day. They generally include lots of different attractions and activities and are perfect for anyone who seeks to explore Iceland in depth. You can combine different activities and various sites to make your time in Iceland something to remember for a lifetime!
Why choose a multi-day tour?
Multi-Day tours allow you to really get to know Iceland. We offer a host of different guided tours, ranging from short 2-day tours where you explore a specific area, to 6 day Iceland tours, where you explore the whole country! Our tours come in all shapes and sizes and cater to all tastes – offering the chance to sightsee, enjoy fun activities, explore nature and much, much more.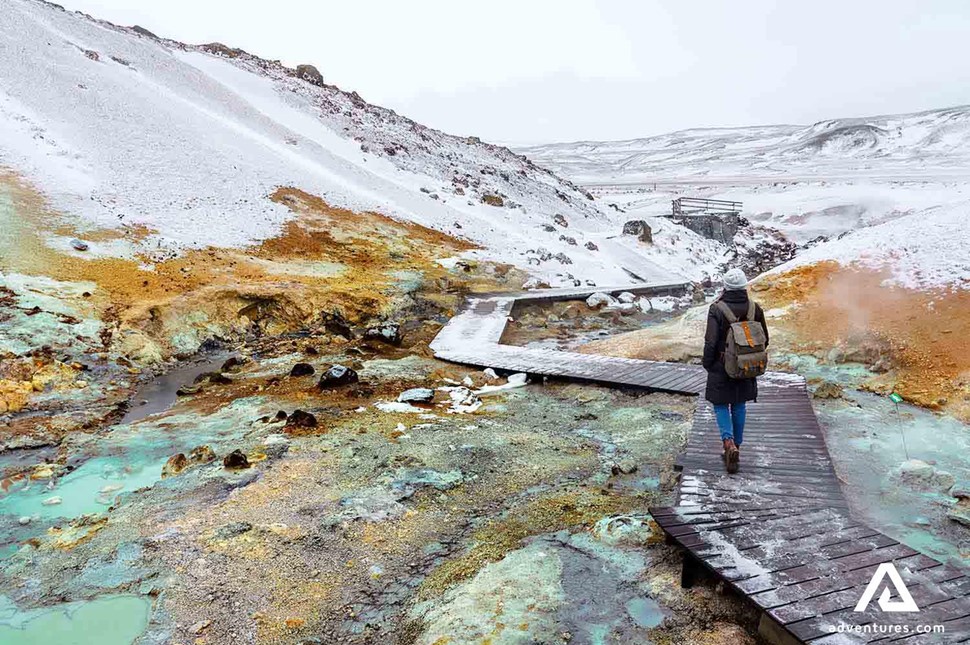 Guided tours are a hassle-free way of exploring Iceland – we sort out all the logistics like the itinerary, accommodation, and transport, allowing you to relax and enjoy your holiday. All of our tours are small group experiences, ensuring that you can make the most out of your expert guide's knowledge. If you want to really understand the land of elves, trolls, and other mythical creatures, then our vacation packages are the perfect way to do it!
What's included in a multi day tour?
Our multi-day travel packages generally include accommodation, that we carefully hand pick for every tour, comfortable transport, and entrances to specified attractions along the way. Breakfast will usually be included, although you may have to arrange other meals yourself. There may also be optional attractions included that you can pay extra for. Everything is listed on the individual tour pages, so it is best to check them.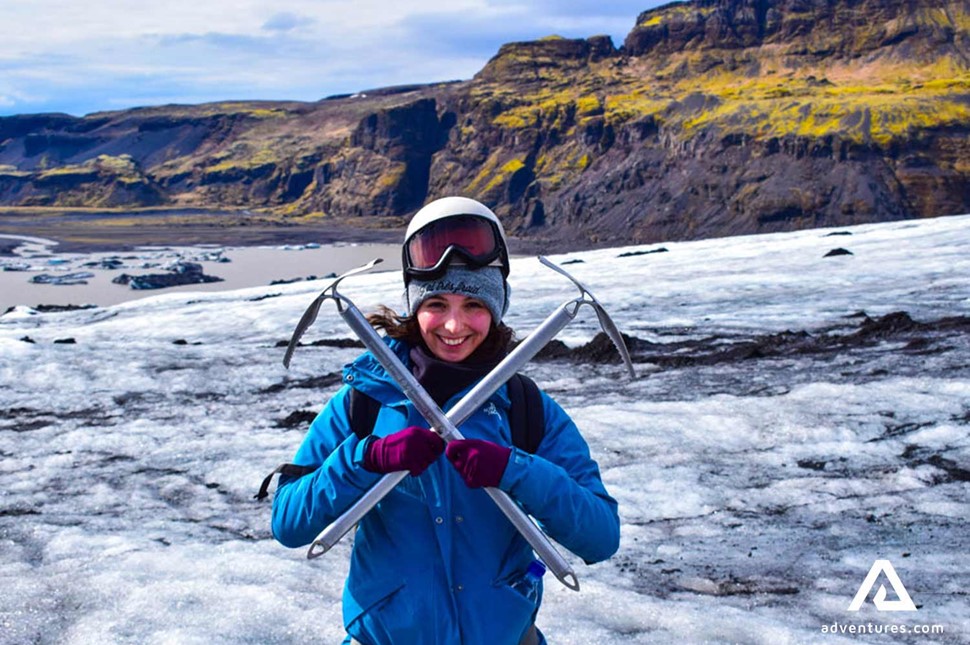 Where do your multi-day tours depart from?
Most of our multi-day tours depart from the capital city Reykjavik, although some may meet at a specific location and others may offer pick-up from different points. Check the individual tour page, for an exact time of departure.
What to bring on Multi-Day tour?
What you should bring on a tour depends on where the tour is going. It's best to check the specific tour page for an exact list (we'll also send a full equipment list after you have booked).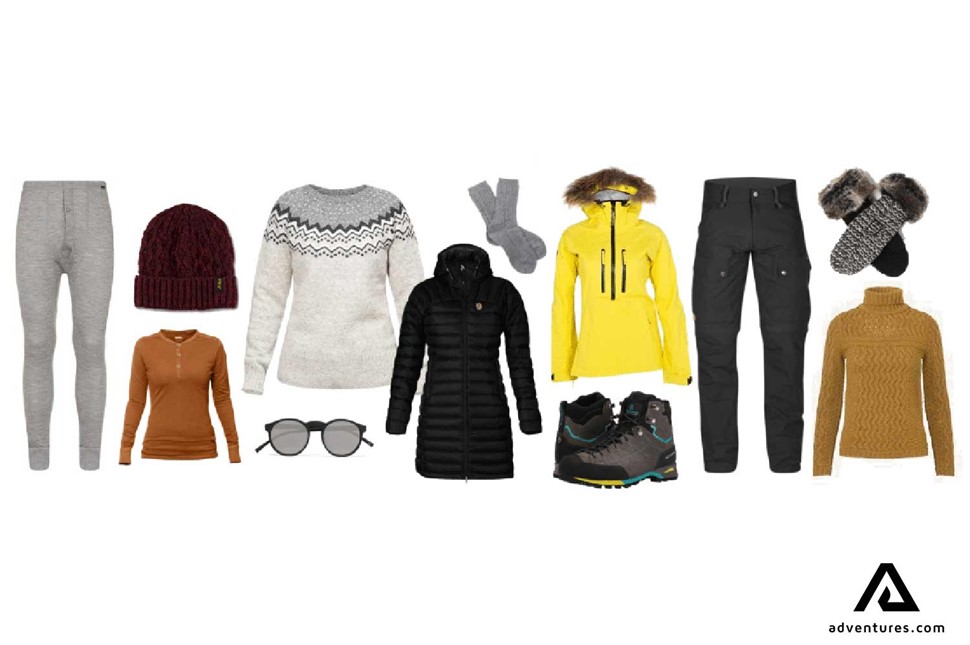 However, warm and waterproof clothing is always essential, as are sturdy hiking shoes and personal items. You can rent some items from us during the booking process. We also recommend that you pack as lightly as possible – if you want to bring extra items, then you can leave them at our offices in Reykjavik for the duration of the tour.
Traveling to Iceland
Before booking your tour to Iceland, there are many things to think about. To start with, think about the most important things you want to experience.
Would you like to step out of your comfort zone and go on adventures? Would you like to hike in the wilderness or up a glacier? Are you interested in wildlife, seeing whales, seals, arctic foxes, and puffins? Or are you more eager to see the Northern Lights? Would you go on a snowmobile adventure in wintry landscapes and visit some ice caves? Each season has its own charm, their pros and their cons, and their own little magic!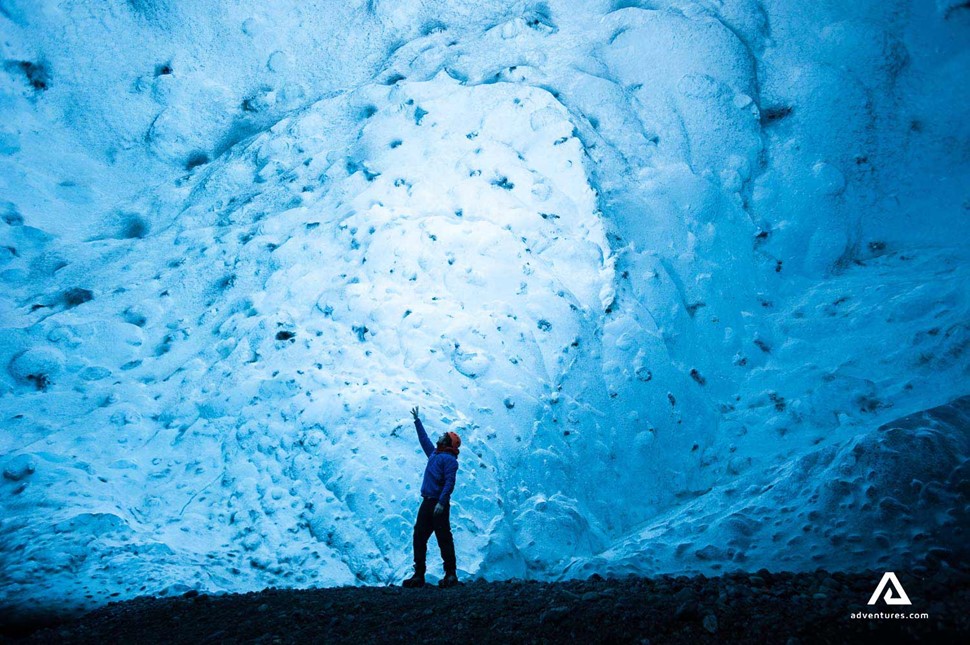 The Best Time to Visit Iceland? Summer!
Summer (June-August) is the most popular travel season in Iceland. During this season, it is bright all day and beautiful sunset and sunrise colors paint the skies all night long. Plenty of amazing festivals and outdoor activities await you. This is the best time for road trips, camping and hiking Iceland's epic trails. Some of Iceland's most beautiful areas are only accessible in summer. For example, the roads that lead to the Highlands open in June and are accessible only until September.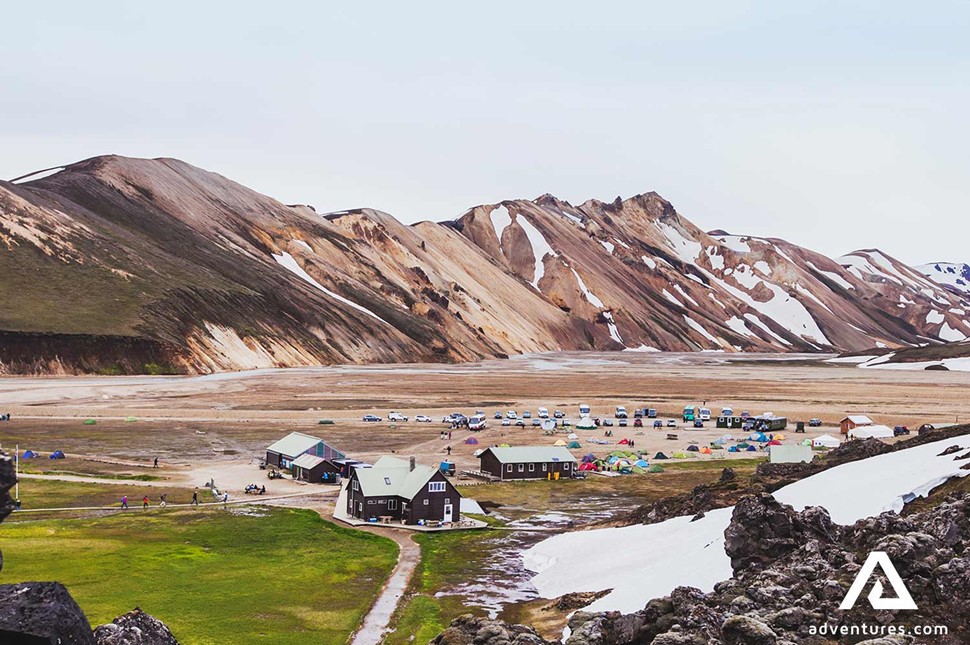 Summer is also the season of cuteness and adorable animals: baby horses, sheep and puffins are everywhere! The chance of seeing a whale on a whale-watching tour is nearly 100 percent in summer, although it is also very high in winter at about 90 percent.
Naturally, every season has its pros and cons. You can't see, for example, the Northern Lights over Iceland in the summer. The nights are too bright and make it impossible to see any lights in the sky, although they are there.
Hotels, guided tours, accommodations and rental cars are often fully booked in summer. The solution to that problem is to book everything far in advance! Secure your reservations right away to make sure you get to do everything your way on your Iceland vacation.
The Most Affordable Time to Visit Iceland? The Off-Season
If you are looking for the best time with regard to price-to-value ratio, consider coming during the off-season. In the low season, with less competition for cheaper rooms, you'll have a wider selection of affordable accommodation options.
The off-season lasts from early autumn to late spring (September - May). These are the cheapest months to fly, rent a car and find accommodations in Iceland.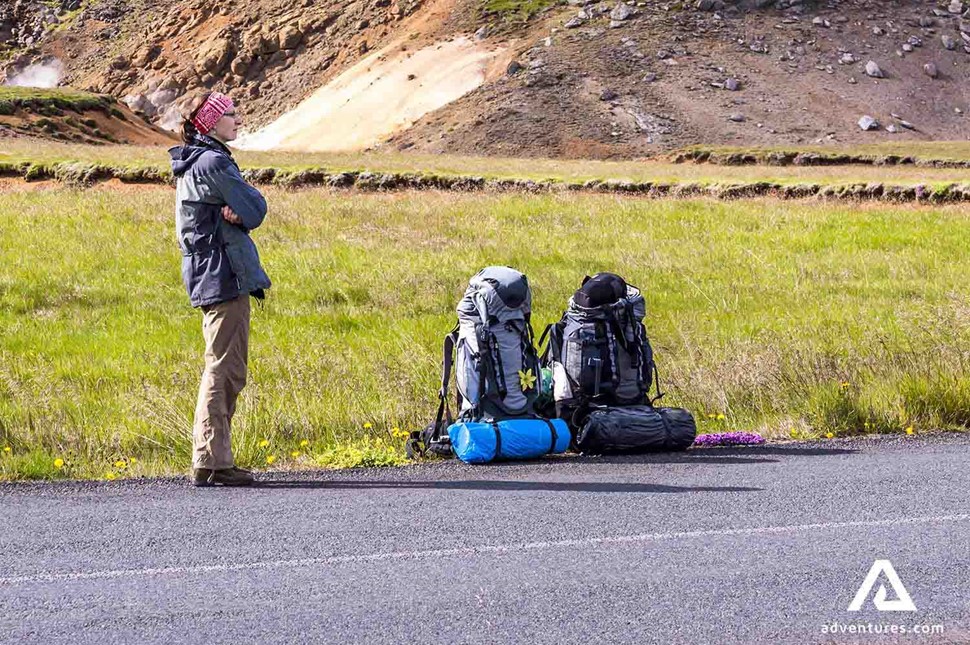 Flights
Plenty of airline companies operate regular airfares to Iceland. Some offer annual services while others limit flights to the summer season. Located halfway between North America and Europe, Iceland is a perfect place for a brief stopover on a transatlantic journey. Some airline companies offer free stopovers in Iceland or affordable round trips to Iceland. This is a great opportunity to explore the land of fire and ice.
Accommodation
You can find all kinds of lovely accommodations in Iceland, including cheap hostels, budget Bed & Breakfast accommodations, rustic family-fun guesthouses, boutique and countryside hotels and even luxurious apartments.
However, Iceland is a small country with a low population. This is why the selection of accommodation is limited. We highly recommend that you book your accommodations well in advance to get the best price and best selection
If you book a package tour with Adventures.com, we arrange accommodations for your whole tour. Our overnight- and multi-day tours always include accommodations, usually with breakfast. Most tours and packages offer pickup and drop-off at your accommodations in Reykjavik.
Campsites
Many visitors come to Iceland to experience pure, unspoiled wilderness. Travelers are required to behave responsibly in the Icelandic nature by minimizing their impact on the area in which they camp.
Camping is super easy in Iceland. It is not necessary to book your place at a campsite in advance... you just show up. There are around 170 registered campsites around the country. There is a hardly a village where you won't find at least one campsite. They are usually open from the beginning of June until late August or mid-September. Some campsites offer services during the winters for campervans and recreational vehicles.