Where is Reykjavik located?
As the northernmost capital of the world, Reykjavik sits on the southwest coast of Iceland where Faxa Bay embraces the unsettled wind and the crisp air from the North Atlantic Ocean. Reykjavik is usually a starting point for road trips circling the Ring Road, and to its north is the miraculous Snaefellsnes Peninsula, to the southeast is the spectacular South Coast, and the famous Golden Circle is only within a 100-kilometer radius.
Reykjavik is home to more than 120,000 inhabitants. And 60% of Icelanders reside in a larger area that's called the Capital Region of Iceland, Höfuðborgarsvæðið in Icelandic. Reykjavik charms the rest of the world with a unique approach - without skyscrapers, subways or metros, the friendly size and the amicable vibe make Reykjavik a lovely destination in all seasons.
Reykjavik City Map
GENERAL INFORMATION ABOUT REYKJAVIK
Area: 273 km²
Population: 131,136 (2020)
Location: Capital Region, Iceland
Established: 1786
Best time to visit: Year-round
Top attractions: Harpa Concert Hall, Perlan, Hallgrimskirkja Church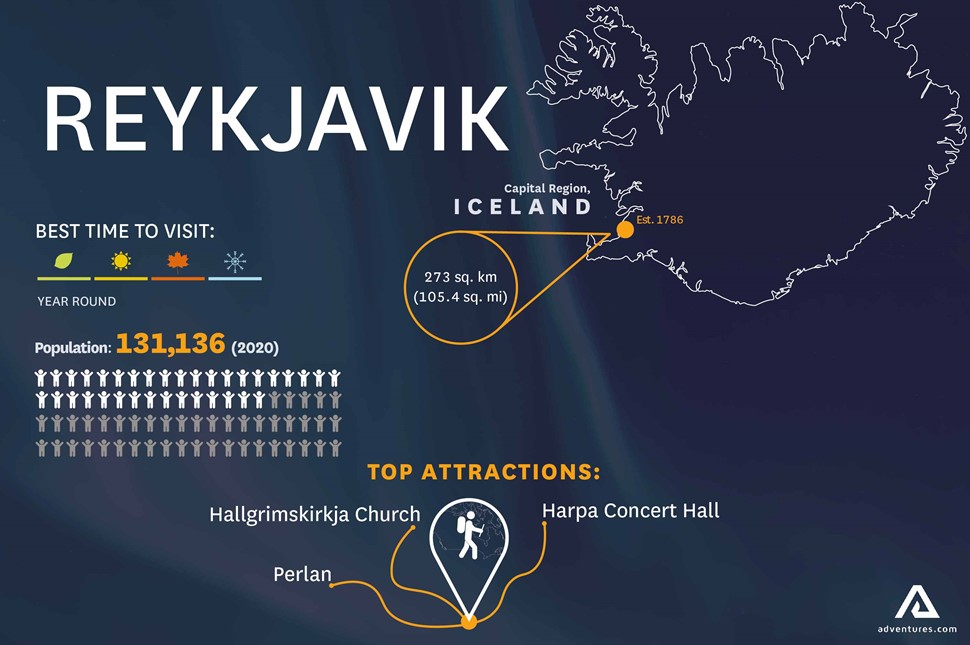 The History of Reykjavik
The first group of Norse settlers in Iceland was commonly said to be Ingólfur Arnarson, his wife Hallveig Fróðadóttr and his brother-in-law Hjörleifr Hródmarsson. In 874 AD, they founded Reykjavik by giving a name meaning smoky bay or the bay of smoke, because there was steam going up from the hot springs in the area. The human settlement happened over time, at a slow pace, since only several farms and houses remained until the mid-18th century.
In 1752, the estate of Reykjavik was donated to a Danish-owned institution by the Danish King. Following that, Skuli Magnusson, regarded as the father of Reykjavik, established wool workshops in a time when Reykjavik's small trading society started to thrive. This was a turning point for Reykjavik's standing in history. Meanwhile, other industries also began to loom such as fisheries, sulfur mining, shipbuilding, and agriculture. Later in 1786, Reykjavik gained its charter and became one of the six trading communities in Iceland and the only one that held the charter permanently. The city of Reykjavik also witnessed the trading expand from the Danish monarchy to all nationalities in 1880.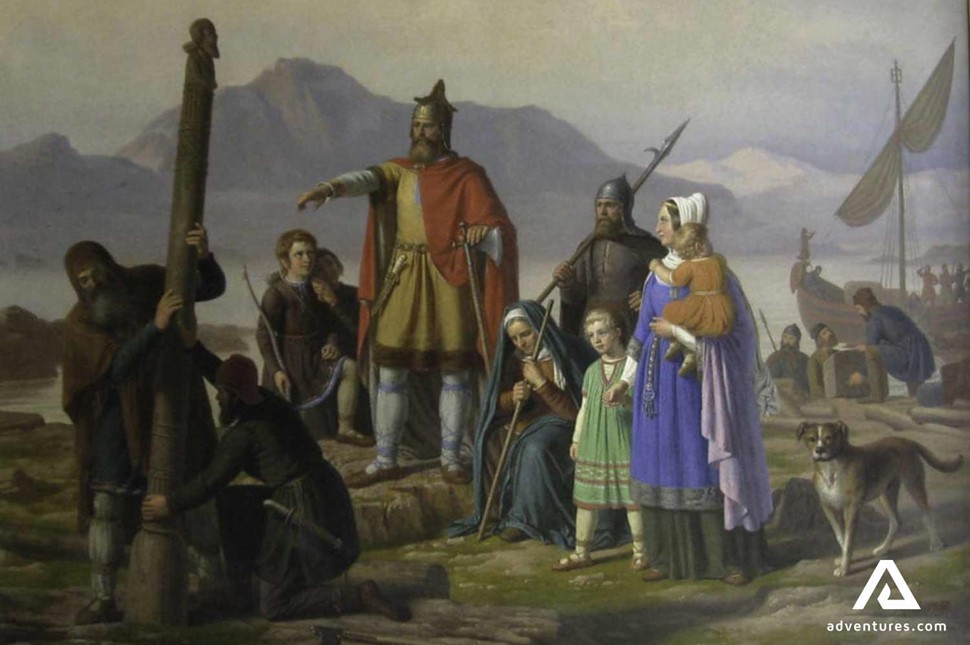 The economic establishment reinforced the Icelandic nationalism in which Reykjavik played a crucial role in the political side of history. When the rise of Icelandic nationalism demanded independence, Iceland needed a parliament. Although Iceland has the world's first parliament since 930 AD, it was discontinued in 1800. Reykjavik came into the political picture with its location advantage, so the world's first parliament 'Althing,' based in Thingvellir, was finally re-established in Reykjavik in 1845. The location of the parliament therefore effectively instated Reykjavik as the capital city of Iceland.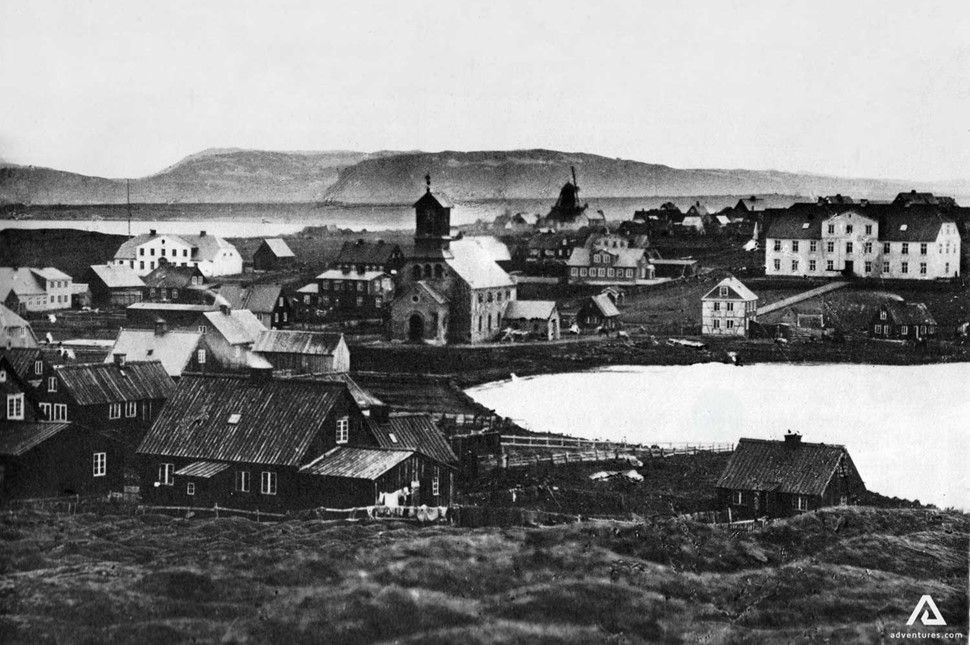 INTERESTING FACTS ABOUT REYKJAVIK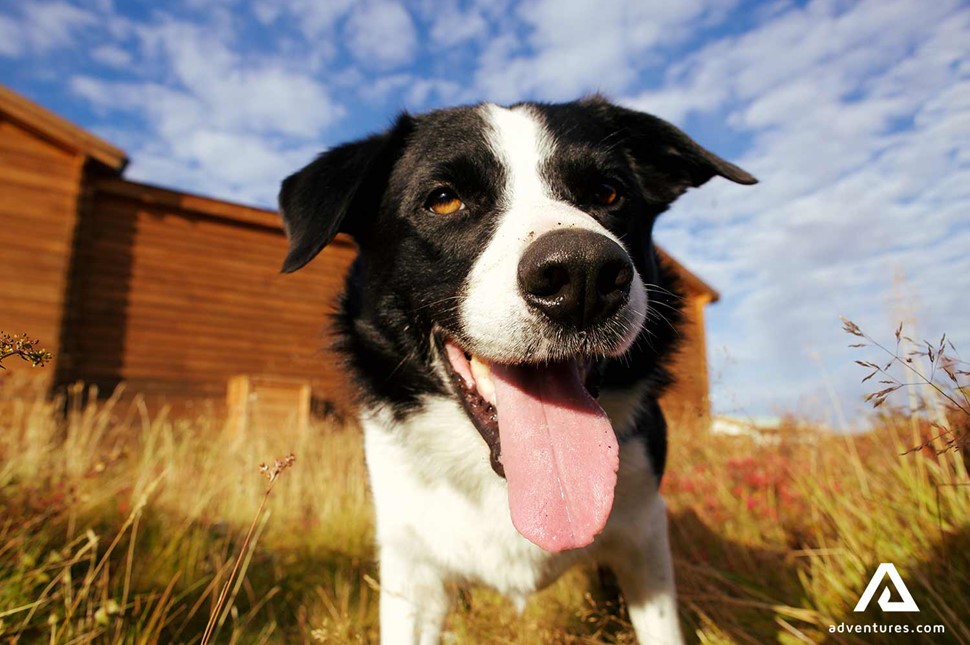 Reykjavik is the only western European capital that's 

without either Starbucks or McDonalds

! But there are multiple local coffee brands and other international burger chains and local burger stores that can satisfy your coffee and fast food cravings!




The most popular food in downtown Reykjavik

 is the hot dog! It's the only brand in Iceland that can use the word "best" in its brand name 'Bæjarins Beztu Pylsur,' meaning 

The Town's Best Sausages

.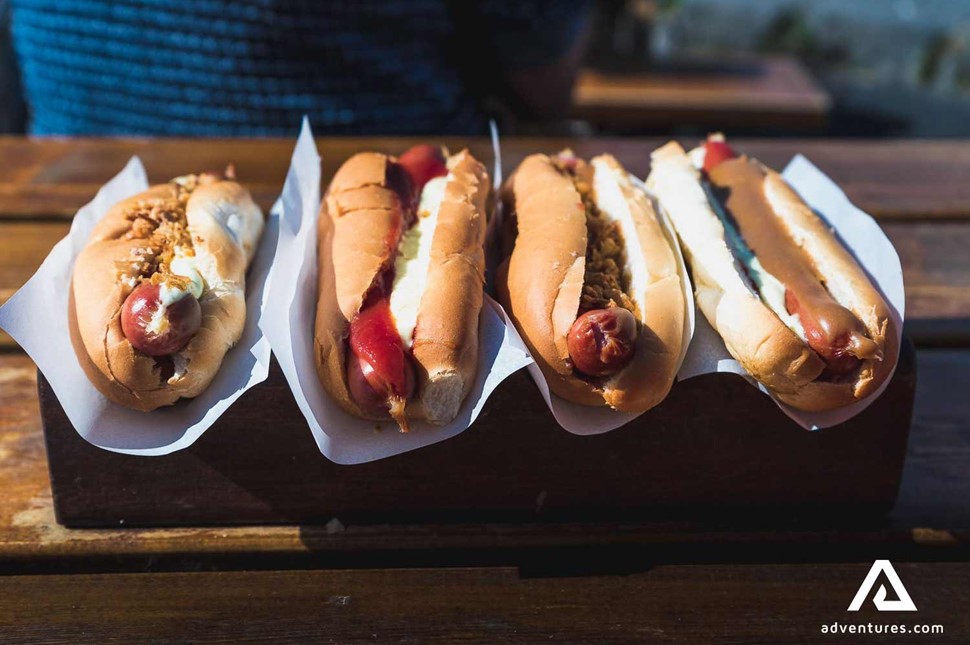 WHAT TO DO IN REYKJAVIK
EXPLORE REYKJAVIK 101
101 refers to the zip code or postal code of Downtown Reykjavik. From the map below you can see it covers an area that covers most of the landmarks and interesting highlights.
We can see Reykjavik has expanded quite a lot over the years. In the late 19th century, Reykjavik basically serviced as a harbor and trading center that we now call the 'Old Harbor' and Kvosin. These two areas now constitute the 'Midbaerinn,' meaning the city center. Laekjargata Street is an immediate border between the trading zone and the countryside. It's a drastic contrast from the past when most parts of Iceland were farmland, and people judged the dwellers from the tiny part of the country as "downtown rat," or Midbaejarrotta in Icelandic.
Later, other neighborhoods started to emerge and flourish around the city center and their names are quite easy to understand. To the west side, you will find Vesturbaer or West Town which is home to the University of Iceland; and Austurbaer or East Town is the home to multiple fantastic spots such as Hlemmur, where you can find a top-notch pickle rick cocktail at a bar named 'Skal,' meaning cheers in Icelandic.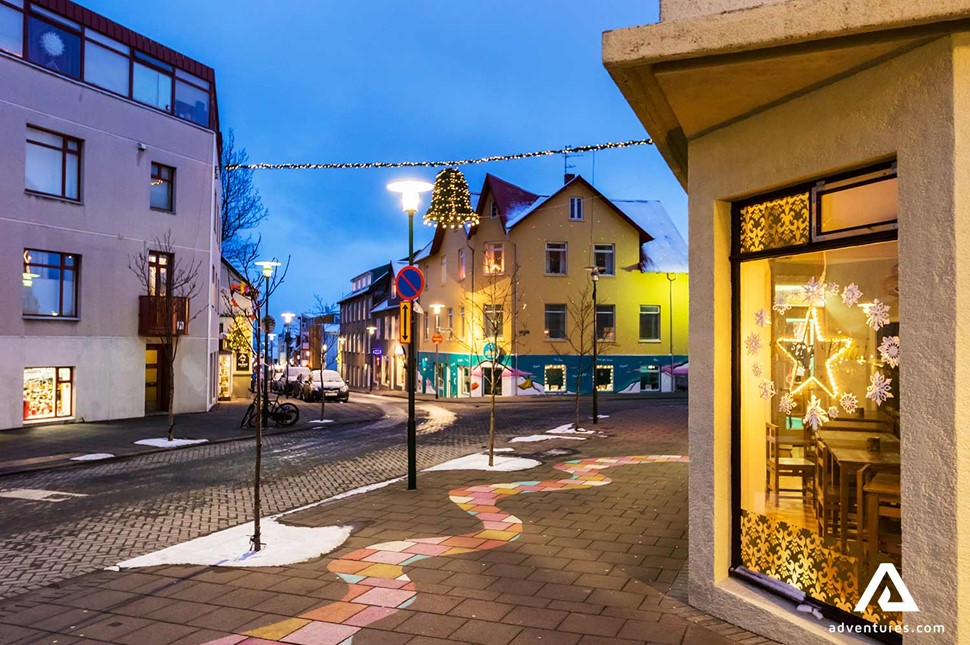 Interesting facts aside, downtown Reykjavik is now a vibrant, dynamic, walk-friendly city that combines a cosmopolitan vibe in a cozy community. The main streets are illustrated by colorful houses and imaginative wall paintings that say a lot about the embracing and creative nature of Icelanders. It's safe to say that the city center of Reykjavik is perfect for wanderers and daydreamers.
VISIT HALLGRIMSKIRKJA CHURCH
Hallgrimskirkja Church is probably the most notable church in Iceland. The unique facade resembles the Icelandic landscape. This 244-foot (74.5-meter) tall building has a viewing platform that provides the best views of the city.
The church is open daily and tourists can usually enter the tower, except when services and events are taking place at the time.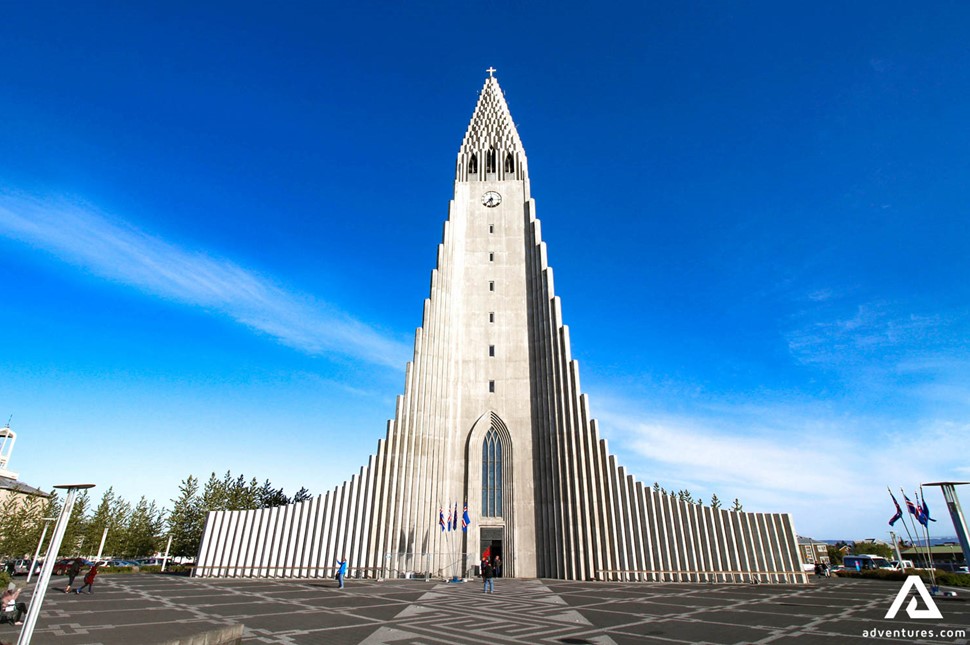 RELAX IN SWIMMING POOLS
Reykjavik's swimming pools are not only a site to visit but also a popular pastime activity among locals. There are a total of 18 swimming pools in the area of Reykjavik alone! Some places include both indoor and outdoor pools, saunas, and hot tubs. What's best is that the entry to these swimming pools is usually relatively cheap, around 8 USD!
EXPERIENCE REYKJAVIK'S NIGHTLIFE
Reykjavik boasts in extremely rich nightlife, from comedy shows, theatre, opera, and jazz to cabaret, musicals, and poetry brothels. These are the places not to miss while experiencing Reykjavik's nightlife:
Mulinn Jazz Bar - this jazz club characterizes the Icelandic jazz scene. Visitors can listen to superb jazz music at a reasonable price with a fantastic view over the harbor.


IDNO - this building is a place full of history and culture. It first started out as a theatre and today it hosts many public events, as well as private.


Gaukurinn - it hosts weekly stand-up comedy shows in English and regular drag shows of the local drag scene, Drag-Sugur.


Tjarnarbio - located close to the City Hall, this is a venue for music, theatre, and dance performances.


Thjodleikhuskjallarinn - it hosts weekly theatre improv performances and cabaret shows.


Bio Paradis - this city's art cinema offers screenings of classic Icelandic films with English subtitles as well as international movies.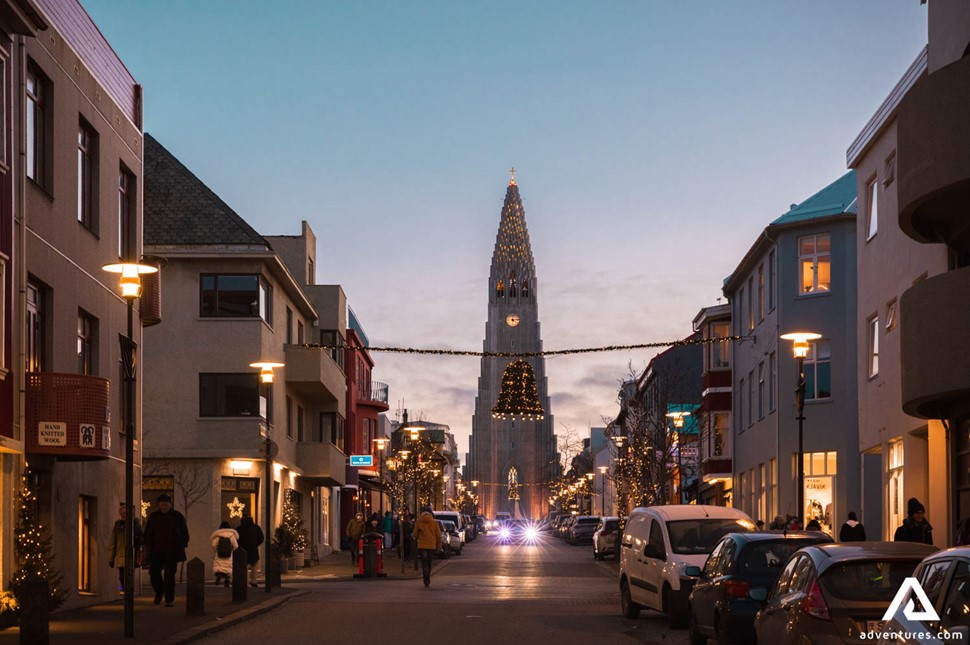 WHERE TO EAT IN REYKJAVIK
There are 10 types of local food that deserve your attention while in Reykjavik, including the famous Icelandic lamb meat and hot dog.
As a result of the tourism boom in Iceland since 2010, satisfying international tastebuds became a priority! Even the Reykjavikans became picky eaters and started to demand new flavors and cooking methods! Many restaurants adapted to the trend accordingly, by experimenting with new elements of traditional Icelandic cuisine. Now in Reykjavik, you have many options when it comes to fine dining.
On the search for Icelandic local cuisine, downtown Reykjavik has a range of suitable and traditional Icelandic restaurants. Why not join a food tour to explore a diverse selection of authentic local cuisine, unique to Iceland.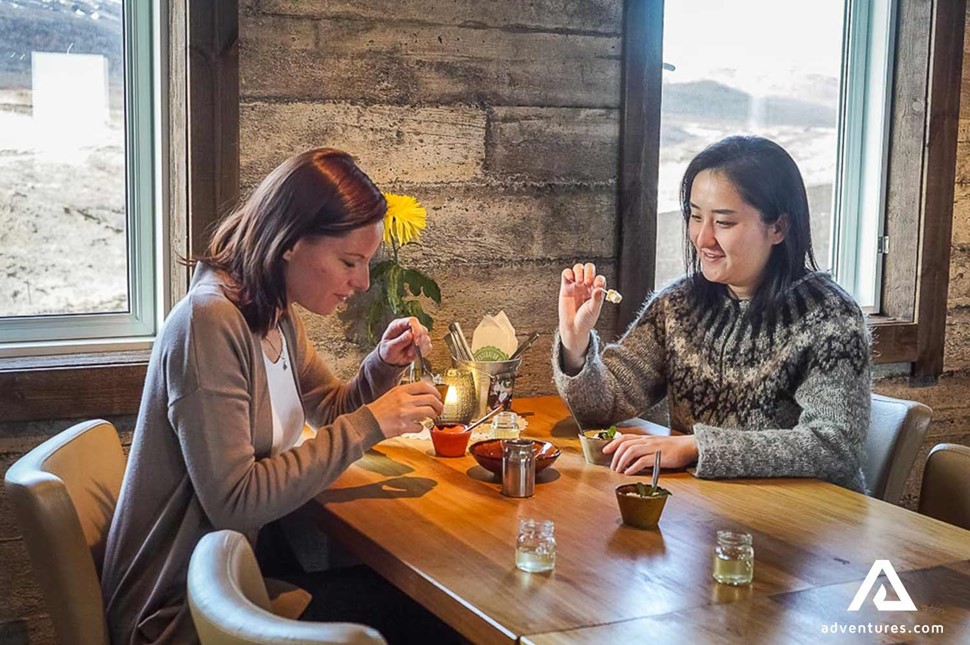 Some of the most popular restaurants & bars in Iceland:
Kol Restaurant - stylish and hip restaurant with great food and cocktail selection, located in central Reykjavik.


Cafe Loki - a family-run restaurant, specializing in Icelandic homemade style food.


Flame Restaurant and Bar - inspired by Japanese cuisine, this restaurant and bar provide freshness, quality, and a unique experience for its guests.


Noodle Station - this noodle soup restaurant has earned its name among locals and city visitors, slowly becoming a national treasure.


BrewDog Reykjavík - this privately owned restaurant and craft beer bar is located in the heart of Reykjavik, on the corner of Frakkastigur and Hverfisgata streets. The most unique about it - are they prepare American BBQ-style food using only Icelandic ingredients!
WHERE TO STAY IN REYKJAVIK
If you're looking at where to stay in Reykjavik, it mostly depends on what you want to get out of your stay in Iceland. The accommodation in downtown Reykjavik is a convenient distance to all major attractions so you can explore the city at your liberty. If you only plan to use your accommodation as a base, the greater Reykjavik area has plenty of accommodation options including hotels, hostels, and guesthouses. We have a list of recommendations in the capital area for you to see what options are available. For travelers on a budget, Airbnb is getting more popular due to its competitive prices.
Please keep in mind that summer and winter are two busy seasons, make sure you book your accommodation in advance.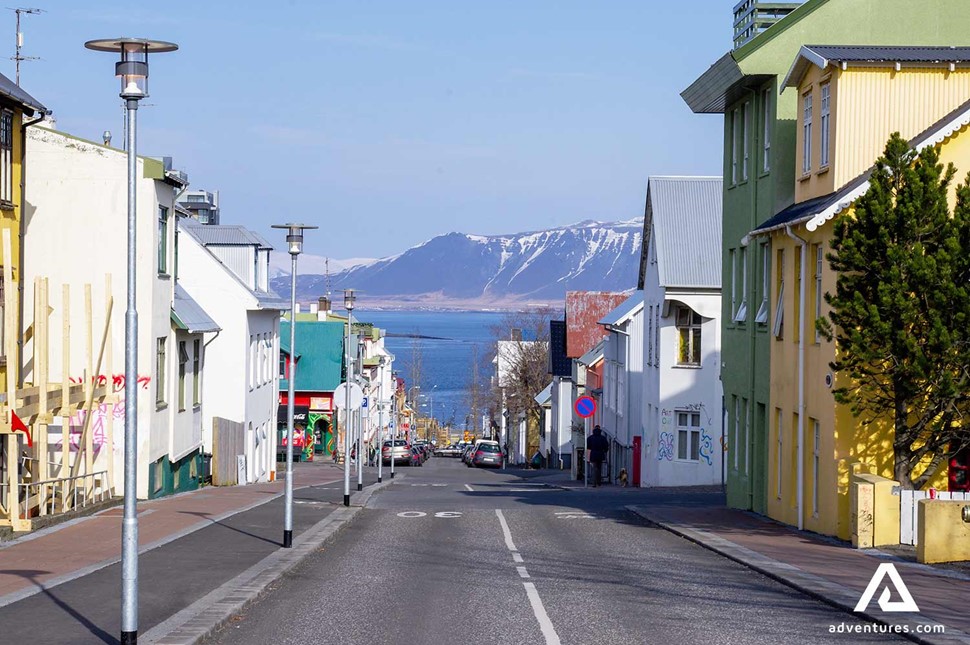 Some of the best hotels in Reykjavik:
Center Hotels Plaza - located in Old Town Reykjavik, this hotel offers its guests a cozy bar and a wonderful breakfast buffet. The National Gallery and other attractions are within a few minutes walking.


Exeter Hotel - this modern design hotel is located in Reykjavik's Old Harbour area, only 500 m away from Harpa Concert Hall & Conference Centre.


Center Hotels Arnarhvoll - situated in central Reykjavik, right across from the Harpa Concert Hall, this hotel features a modern Nordic-style design and offers rooms with some of the best panoramic views of the city.


ODDSSON Hotel - located in Reykjavik, this hotel offers modern rooms with flat-screen TV's and private bathrooms.
Transportation in Reykjavik
The main bus station in Reykjavik is the BSI bus terminal where the closest attractions are all within a 30-minute walk. When you come from or go to Keflavik International Airport, you can choose to either get on the bus at BSI or choose to book your airport transfer with a pick-up/drop-off option at an extensive selection of hotels in Reykjavik.
Transportation in the Capital Region is fairly convenient. The public bus system is named Straeto, meaning bus. Its yellow color is very easy to notice on the road. You can plan your transportation by downloading the Straeto app where it's the easiest way to purchase bus tickets, track buses, and plan your route.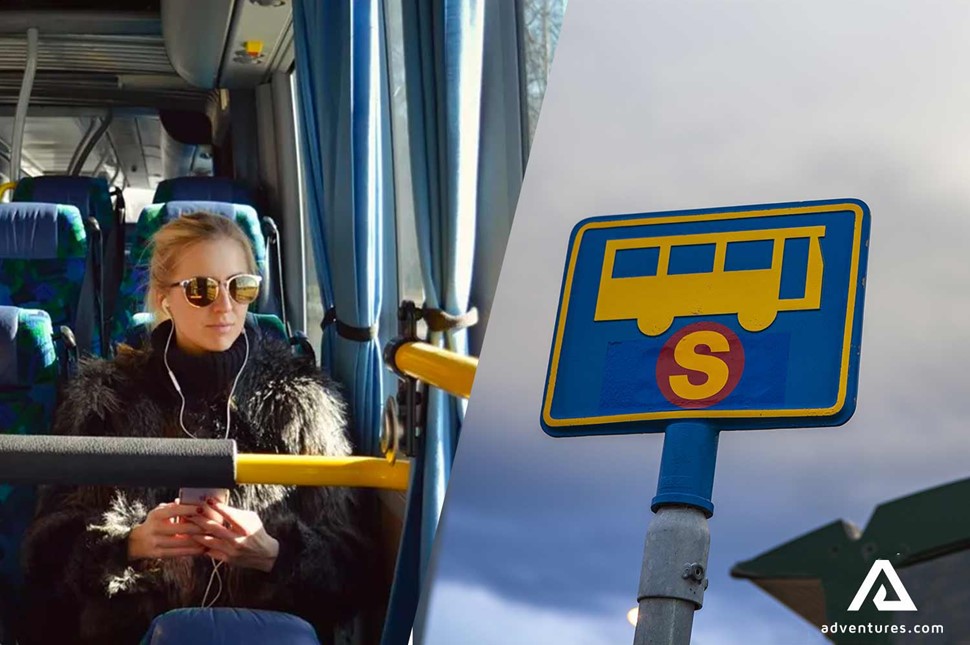 BEST TIME TO VISIT REYKJAVIK
Reykjavik is situated in southwest Iceland, where temperatures are cold! The Gulf Stream takes the warmer current to the shore of Reykjavik then moves all the way up to the north, giving Reykjavik a mild temperature all year round.
In the north, Reykjavik temperatures rarely drop below −15 °C (5 °F) in the winter, under the influence of the North Atlantic Current. Reykjavik's winter is cold but not unmanageable, with gales coming and going. For travelers, knowing what to wear in Iceland is the most helpful since "there's no such thing as bad weather, only bad clothing." Winter is a popular season because of the Northern Lights and the fairytale-like snowy wilderness. As long as you dress suitably and follow the weather forecast attentively, winter in Iceland is indescribably charming.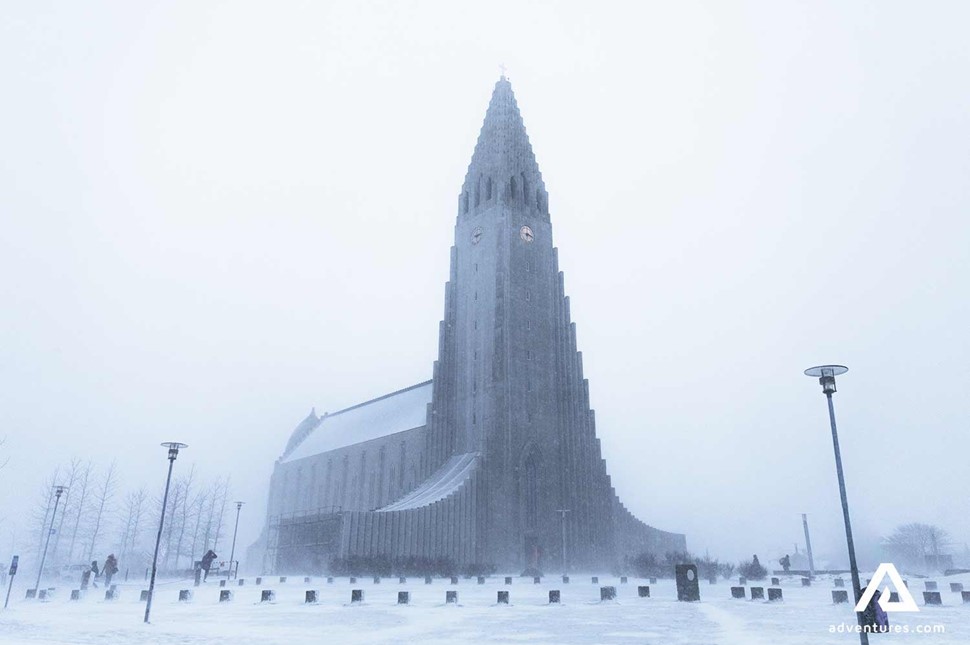 Summer in Reykjavik is cool, with temperatures ranging from 10 and 15 °C (50 and 59°F) and if any summer day exceeds 20 °C (68 °F), Icelanders will call it a bliss. Depending on what you plan on doing, Summer is a great time to visit Reykjavik and Iceland because of the midnight sun. This 24-hour daylight is best for traveling! It's also the optimum season to go whale watching. The downside is that there are more tourist crowds.  
The best time to visit Reykjavik and Iceland depends on what you want to see and how well you are prepared for staying in Iceland.
Popular Tours From Reykjavik
ATTRACTIONS NEAR REYKJAVIK