Guide to Self-drive in Iceland
Possible Challenges on Icelandic Roads
Narrow passes

: Extreme caution must be taken when two cars meet on a narrow pass, which occurs often in the Highlands

Blind hills and curves

 should be approached with caution. There is a sign that indicates a blind summit ahead.

Single lane bridges:

 The rule is that the car closer to the bridge has the right-of-way

Gravel roads

: There is a sign that indicates that paved road changes to gravel. Reduce your speed before approaching the gravel surface.

Animals

 

(sheep, reindeer, arctic foxes and birds): never exceed the speed limit and don't drive when you are tired. You can expect sheep and other animals to jump in front of you on the road anytime. Some birds build their nests close to the roads on the ground. Usually, road signs indicate places where this commonly occurs.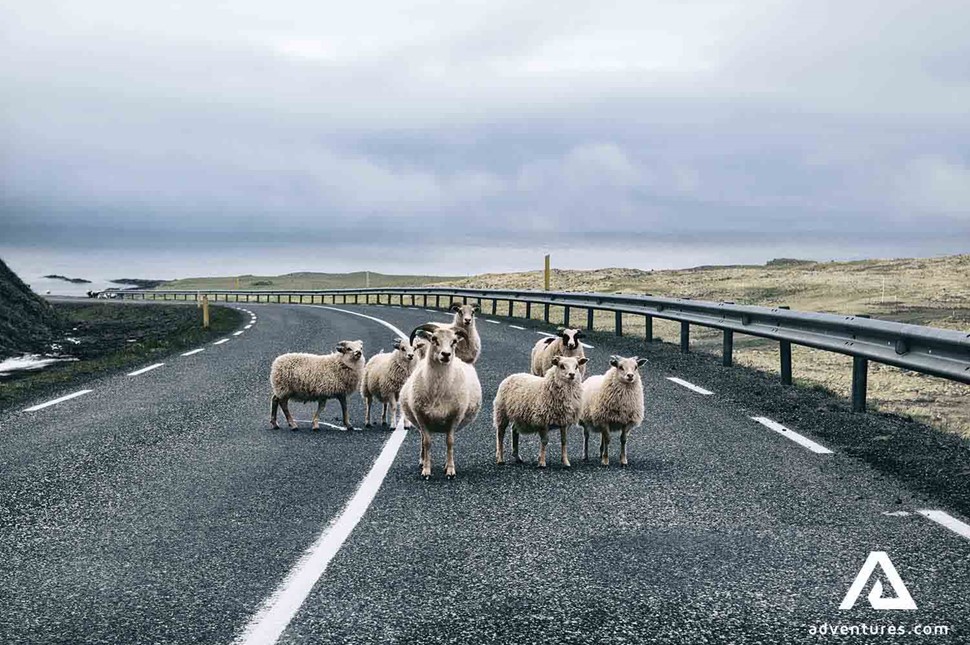 Blinded by the sun

: sunshine can be especially bothersome when the sun sits low and stays there for hours. During the day in winter and during the night in summer it is often completely in the driver's line of sight which can be blinding. Don't forget your sunglasses!

Ice and snow

: if you have no experience driving on ice and snow, it might be better to go on a small group tour instead. Make sure to check weather conditions and decrease your speed in the icy/snowy areas.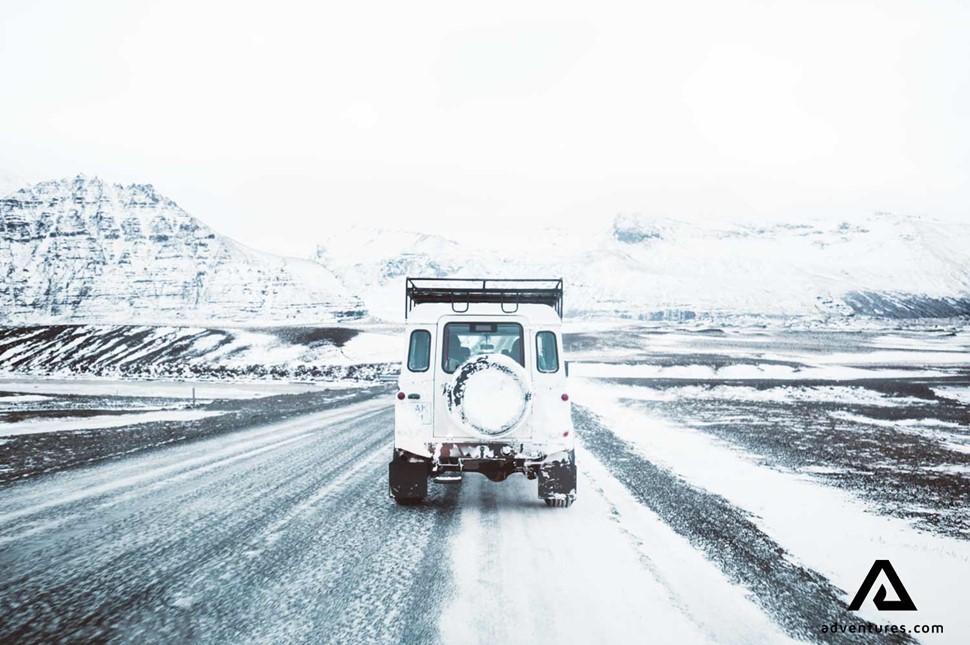 If you're looking for an unforgettable travel experience, travelling to Iceland is highly recommended! The panorama along all of Iceland's Ring Road is nothing short of legendary! No wonder it is one of the world's most popular road trips.
You will drive through some incredible landscapes. Enjoy the view of active volcanoes, blue glaciers, stunning waterfalls and much more.
Explore the fabled south coast, where you'll find Iceland's most famous waterfalls and black volcanic beaches. Drive around the popular Golden Circle route where you can experience the incredible power of the Earth. Witness erupting geysers, walk between the continents and visit one of Iceland's most powerful waterfalls.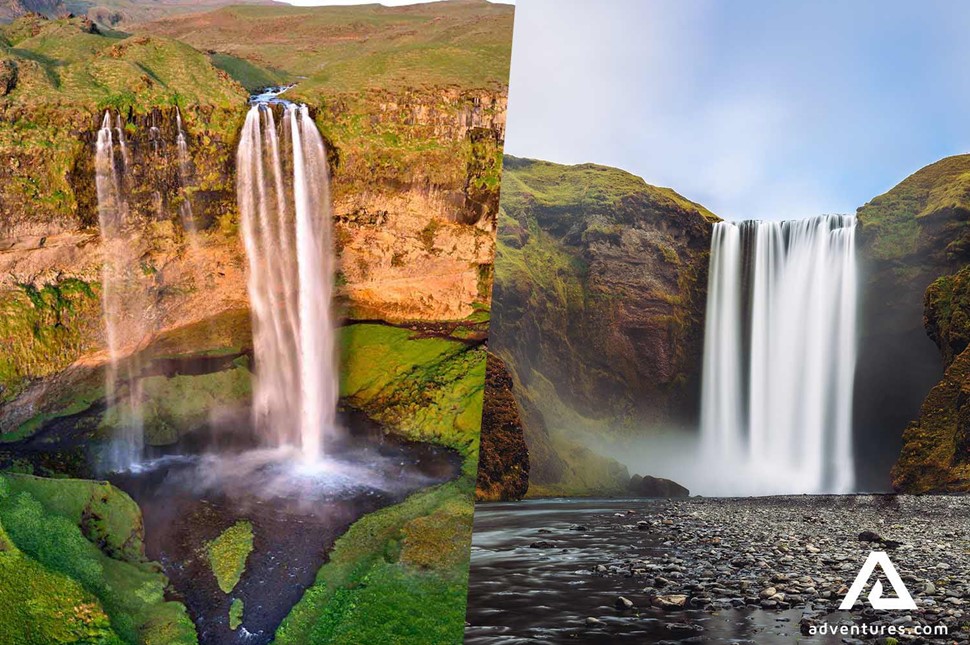 Enjoy Freedom and Get the Best Value for Your Money
If you have your own rental car, you have freedom. Spend as much time at any locations as you want, and make extra stops whenever you feel like it. You can head out in the middle of the night for a northern light hunt or to take a walk in the midnight sun.
Be spontaneous and tour Iceland at your own pace without having to share the experience with strangers. Explore the wonders that Iceland has to offer on your own!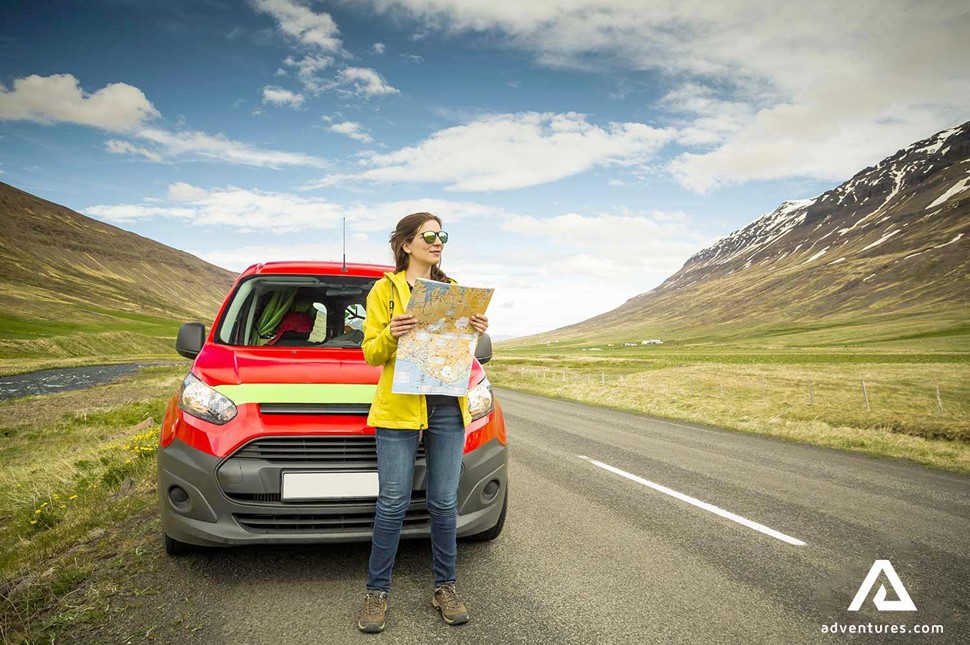 Sharing the expenses with your travel buddies will make it the most budget-friendly way to explore Iceland. Why not get the best value for money?
Enrich your self-driven tour in Iceland with exciting activities. Along the way, you will have plenty of opportunities to go on adventure tours or day tours. Whale watching, glacier hiking, snowmobiling, ice caving and more. These tours are always cheaper if you drive to the location by yourself and meet the guides there.
Choose a Self-Drive Tour and Receive Instant Confirmation
Do you have limited time for planning or perhaps you don't even know where to start? Choose the self-drive package that fits your budget and time frame. Our local professionals have already worked out the logistics so you can get instant confirmation.
We have already taken care of your car rental, the accommodation, and the self-drive tour itinerary. All you have to do is choose your activities.  Book and receive your detailed Guide to Iceland that is based on our local knowledge. We designed it to lead you along the most beautiful places and some lesser-known treasures.
No hidden expenses & no customization!
We've simplified the process to make it clear and easy for you - no complications! We do not allow customizations but in return, you won't get a large bill or any hidden expenses. Your package includes a rental car, accommodations and you can choose from a list of activities in the areas. But don't worry, the itinerary along with accommodations, car rentals and activities have been carefully selected by our team of professional travel experts. It includes all of the best attractions, directions and activities along the way... leave it to the experts!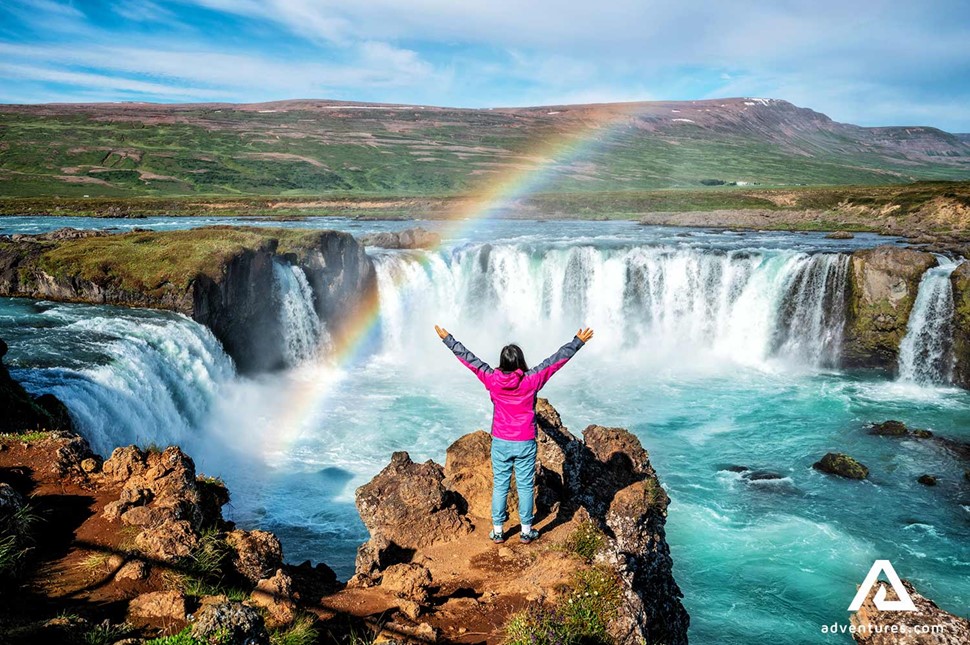 Feel free to add activities and attractions on the way as long as it doesn't interfere with the pre-made self-drive agenda. Accommodations, car rentals and chosen activities cannot be re-arranged. You are also welcome to adjust days before or after the self-drive yourself. Our motto is:
Simple and easy - no hidden expenses!
Practical Information on Driving in Iceland
Standard speed limits:

30-50 km/h (18-31 mi/h) within cities and populated areas

80 km/h (49 mi/h) on gravel/dirt roads in rural areas

90 km/h (55 mi/h) on paved roads
We drive on the right side of the road in Iceland

Authorities have zero tolerance for drunk drivers

Drivers and all passengers must wear seat belts

Older children must wear seatbelts and younger children and infants must be seated in car-safety seats

Headlights are required around the clock while driving

Stopping in the middle of the road or even at the side of the road by solid or double white line is considered a violation of traffic rules

In Iceland any driving off roads or marked tracks is prohibited

Off-road driving and leaving the marked gravel roads (F-roads) is strictly prohibited by law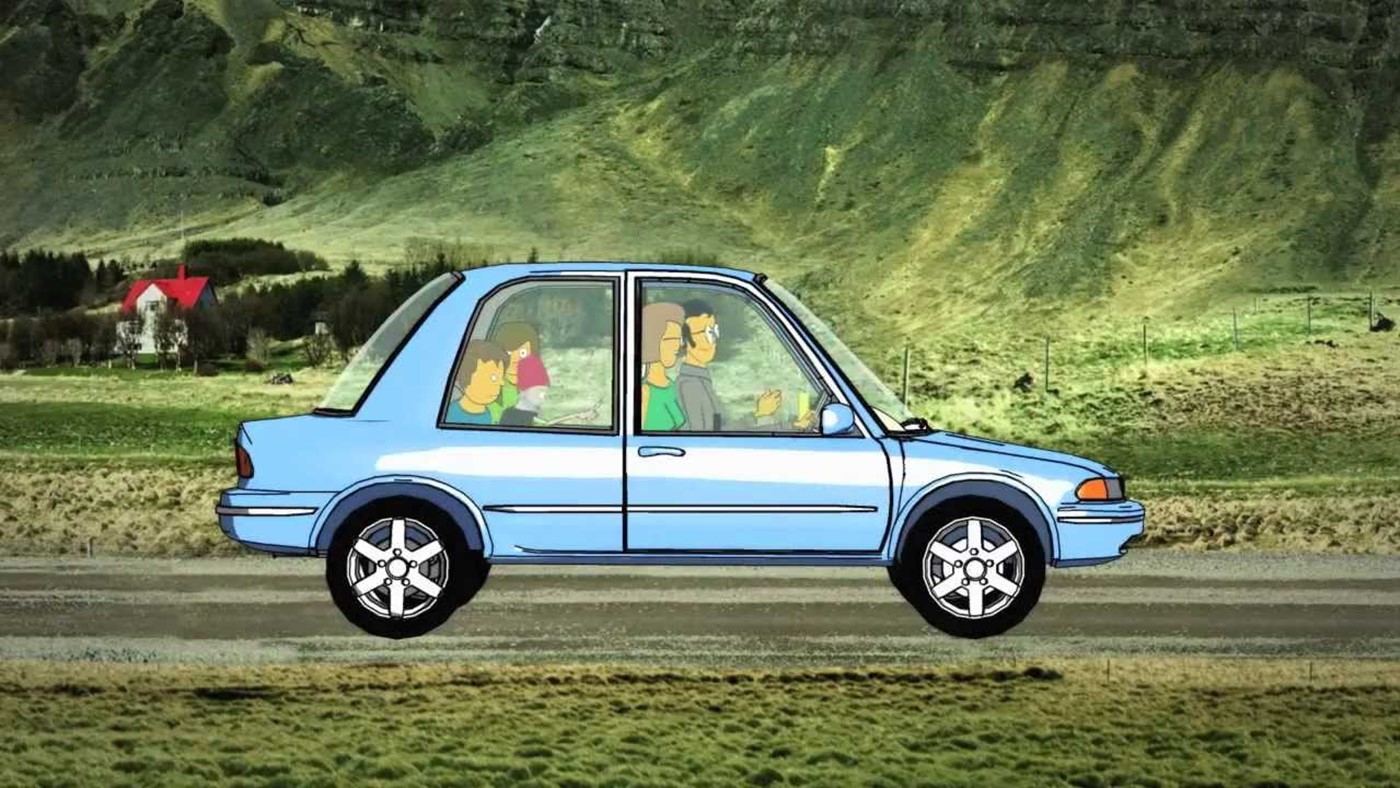 Icelandic Roads
The Icelandic road system is easy to navigate and drive. Many of the popular tourist attractions are accessible by a regular car - depending on weather conditions, of course.
The most travelled road is the Road 1 or, as it is often called, the epic Ring Road. It leads around the island, passing the most famous tourist attractions in the country. Its total length is 1,332 kilometres (828 mi).
The Ring Road is two lanes in width: one lane going in each direction. Aside from a short stretch of gravel surface in eastern Iceland, the Ring Road is paved for almost all of its length.
The road is maintained year round. Closures can occur due to floods, sandstorms or poor weather conditions anytime, especially in winter. The speed limit is generally 90 km/h.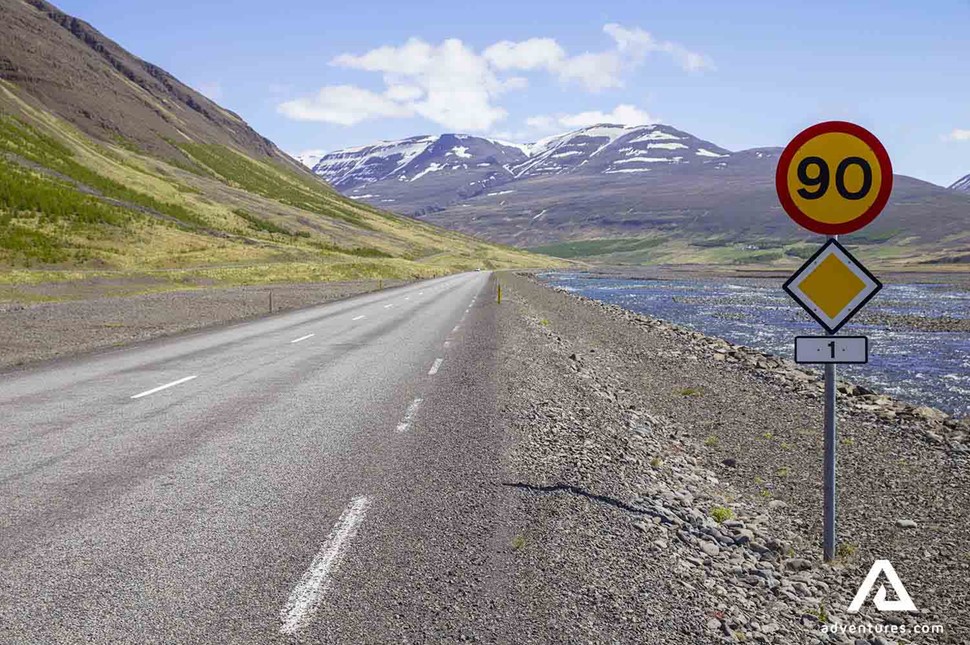 Petrol Stations
Petrol stations are numerous along the Ring Road. You'll find at least one in the towns and villages. Most stations accept credit or debit cards.
There are no gas stations in the Highlands. Drivers taking longer journeys, especially in the Highlands, are advised to be adequately prepared
Gravel Roads, F-roads and Offroad
There are specific highlands roads, so-called F-roads which lead to amazing hidden secret places in the Icelandic Highlands. They are also known for the most difficult driving conditions.
The F-roads are closed until the end of June or later, depending on actual weather conditions. The highland roads are not regularly maintained. They have a gravel surface, which is often loose and muddy. Big stones, bumps and potholes can occur on the road and, occasionally, unbridged rivers to cross.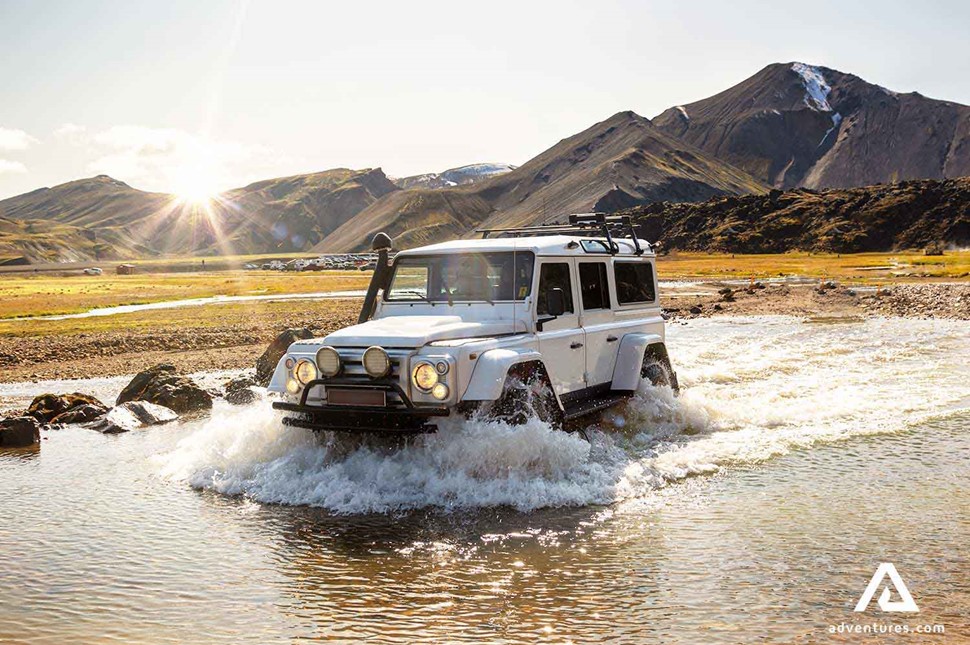 The F-roads and the mountain roads require an experienced driver, appropriate vehicles, slower speed and extra care. F-roads can only be driven by 4-wheel-drive vehicles and it is strongly advised that two or more cars travel together.
F-road is not to be confused with Offroad! F-roads are marked with signs and can be found on maps. Leaving the marked roads - even if it's a dirt road - is against the law and can be fined up to 5000 USD.  Driving off-road can cause serious damage to Icelandic nature and it can take decades for the vegetation to heal.
How to Dress for a Road Trip
Since you will spend long hours in the car, you need comfortable clothes. Avoid wearing tight items of clothing. Dress for the variable weather conditions and dress in layers. You will need a warm coat in winter or a windstopper softshell jacket in summer.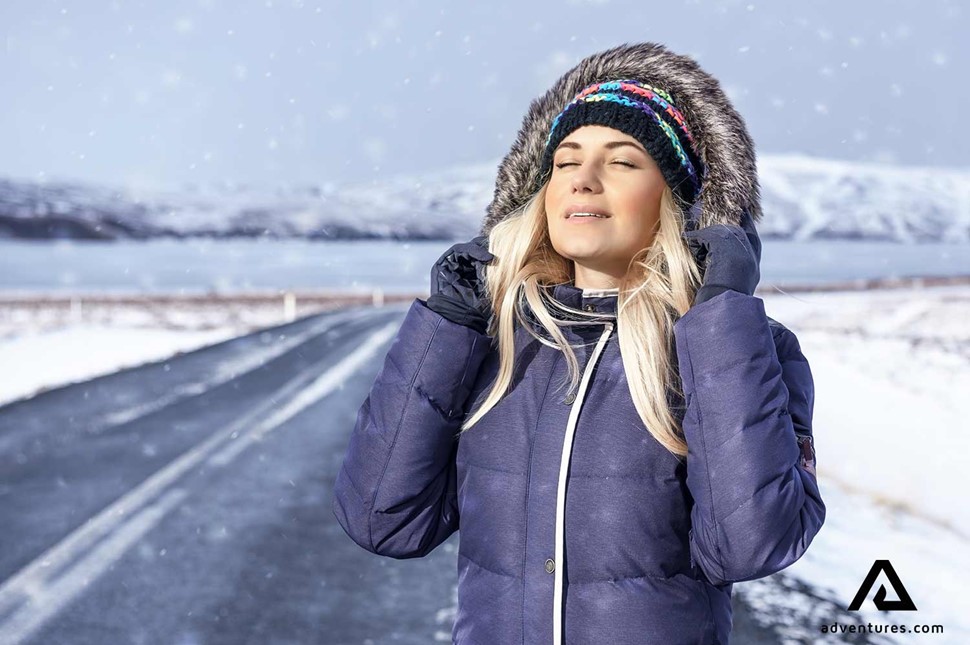 Make sure the layers are easy to add, adjust or remove when you hop out and back into the car. You will probably stop once or twice every hour and spend at least 30 minutes outside of the car each time, for instance, on your way around the Golden Circle or along the South Coast.
Make sure your boots are comfortable and not too warm for sitting in the car for the whole day. Leather boots are recommended: they are waterproof and warm enough for walking outside. Avoid wearing high-heeled boots or sneakers.
Take a look at our guide on What to Wear in Iceland with helpful tips for every season.