About our private tours
We offer super jeep tours that grant you exclusive access to the off-road destinations deep in the core of Iceland. Some locations have welcoming huts and even warm natural pools where you can bathe beneath the northern sky. Those are places like Landmannalaugar, Hveravellir and Strútslaug. We also offer minibus tours that can take you and your travel companion to the classic highlights of Iceland's nature like the Golden Circle, Jokulsarlon Glacier Lagoon and Snaefellsnes Peninsula.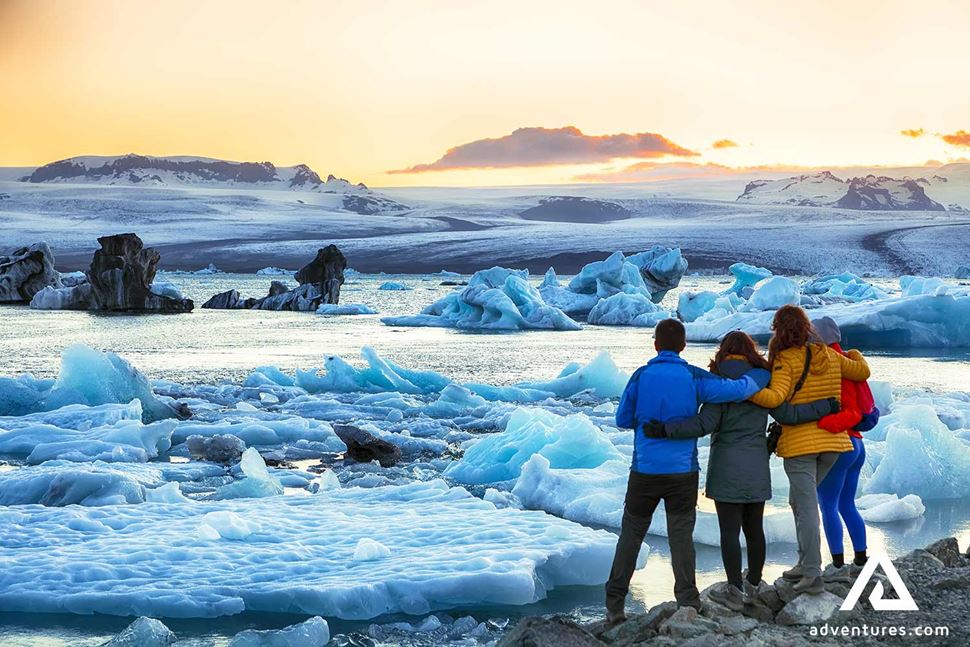 Our private tours can also be more active ones. Going caving and glacier hiking in Iceland has become a really popular sport.
Our experts can take you to the best places for that kind of activity, and other kinds too.
If you want to go snowmobiling, hiking, horseback riding, on ATV tours or something else you can think off, we can help you organize it.
Our guides enjoy sharing their knowledge of the Icelandic Sagas, nature and folktales making sure that our passengers experience a memorable, entertaining and informative tour. The tour ends when we drop you off in or near to Reykjavik, wherever you wish.
We want to make sure that you enjoy your visit to the limit. You will not be on the clock trying to keep up with any schedule – you are on vacation!
Our aim is to organize your dream travel in Iceland and give you the chance to experience Iceland in a comfortable and flexible way.
Custom Designed Sightseeing Tours for Groups
Maybe you can not find exactly what you want from the other sightseeing tours? Then it is easy for us to custom design a tour according to your own wishes. Our feeling is that travel should be fun and not a duty. We will bear in mind that you are on holiday - maybe you will not want to hear lectures on the local potato growing statistics on the tour - a custom tour will incorporate your own interests. Perhaps it is important for you to have flexible timetables without the need to put your bags out at 7 AM in a different hotel each day?
We will create a tailor-made sightseeing tour to suit you and the interest areas of your own private group. We organize everything from luxury no expense spared vacations to vacations on a more modest budget. We assist you with making your own "one-of-a-kind" travel experience.
You just need to choose your desired dates and give us an idea of what you want to do and then let us design a unique and extraordinary adventure of a lifetime! Your group may consist of friends with common travel interests, a group of work colleagues, a family wishing to spend time together ... or whatever - it does not matter how big or small the group is.
What better way is there to create lasting and unique memories than through experiencing great travel together? Your custom tour will be escorted with one of our professional bi-lingual guides, either for all or part of your journey depending on your needs and preference. Our experience and inside knowledge allows us to create unique, enriching and memorable travel experiences. We work diligently to create the greatest value for your travel investment.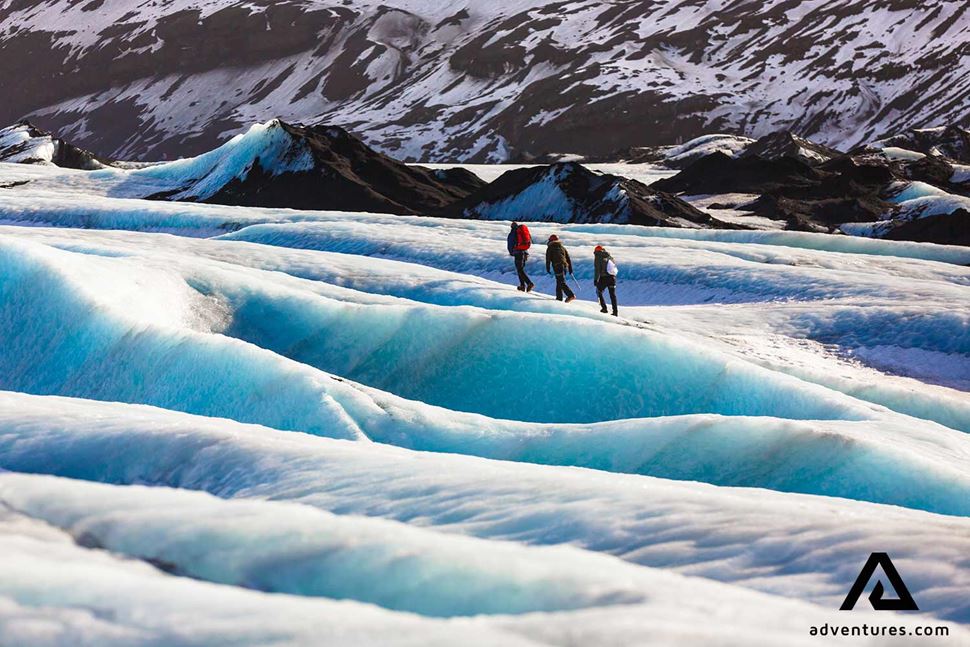 Check out the tours below, these are examples of some of the different kinds of private tours we have previously arranged for our clients. If you have any questions regarding your own private tour of Iceland, then please do not hesitate to drop us a line.
Guiding Service around Iceland
Extreme Iceland offers both large and small groups the benefit of their great guiding services in tours around Iceland. Travellers who have pre-outlined travel plans often may not know exactly where certain landmarks are or where certain travelling aids can be found - it is at times like these that being advised by our great and experienced guides is invaluable.
For instance we have worked closely with several well known television networks and with location scouts for some of the big movie production companies who are well aware of our knowledge of Icelandic geology and geography.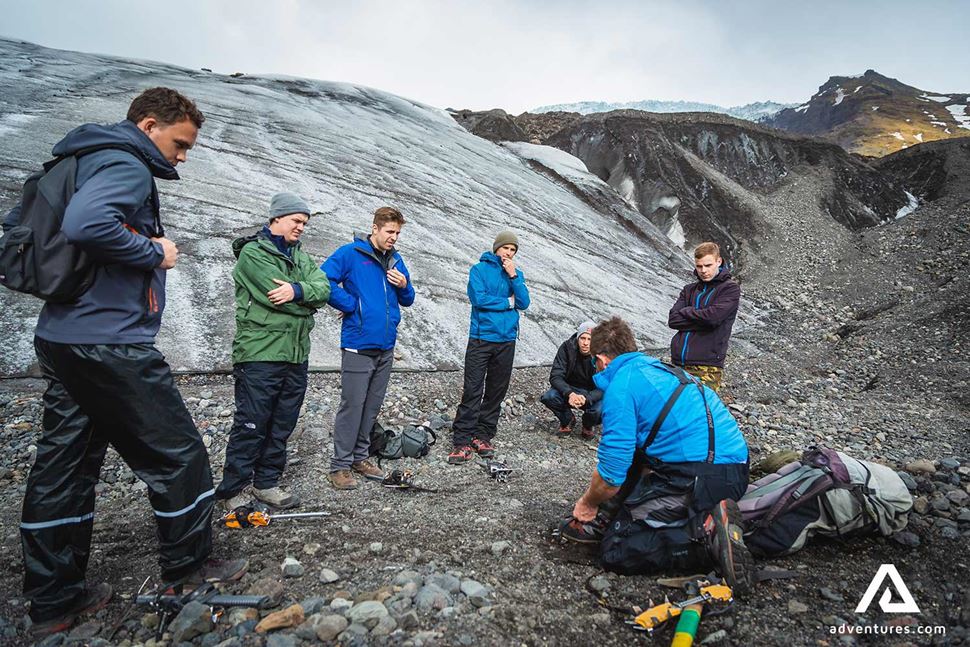 Recently we worked with a Japanese TV network on their documentary about Iceland's hot springs and natural baths. We also guided the team from the Discovery Channel when they made their documentary about Icelandic lava caves.
Apart from those assignments, we have worked with a French television network on a documentary about the unique Icelandic nature and with Swiss filmmakers making a documentary about Vatnajokull, the 3rd largest glacier in the world.
So it really is unimportant what the reason is for your visit to Iceland, we take pride in offering to you the best available service, guidance and advice from A-Z on the tours which will best suit you and your companions. This service includes accommodation, travel and transfers and anything else you may possibly need.
Tour Planning Service - Bespoke itineraries
The trip of a lifetime!
To acquire your dream trip in Iceland do not hesitate, inquire today! Send us your requests at info@adventures.com
Thousands of travellers visit Iceland every year and each and every one of them has different expectations about their trip. Extreme Iceland welcomes this diversity and intends to offer each of their clients the very best trip available. Our expertise, experience and knowledge of Iceland are extensive and we will use these factors for your benefit.
It does not matter whether you are an individual traveller or a group of 50 people, we pride ourselves on doing our very best to make your trip the most memorable of a lifetime.
Extreme Iceland is very well connected within several established branches of Icelandic tourism, which allows us to plan your trip from A-Z with full confidence.
Our equipment includes a great combination of well equipped mountain trucks, coaches and other vehicles, with professional guides and driver guides, versed in guiding people safely along treacherous glacial paths and mountain slopes.
If your imagination has no limits...
... so does our ability for making it real for you. We offer everything a top Icelandic travel agency should be able to offer and that includes accommodation, car rental, coach tours, river rafting tours, whale watching tours, snowmobile tours, horse back riding, guided cave tours, and whatever else Iceland and Icelandic tourism has to offer.
Extreme Iceland offers almost every kind of tour you could possibly desire, whether that is a rough trekking tour with accommodation in a small cabin; or a luxury tour in a limousine with accommodation in some of Iceland's finest hotels. We can arrange this and everything else in between.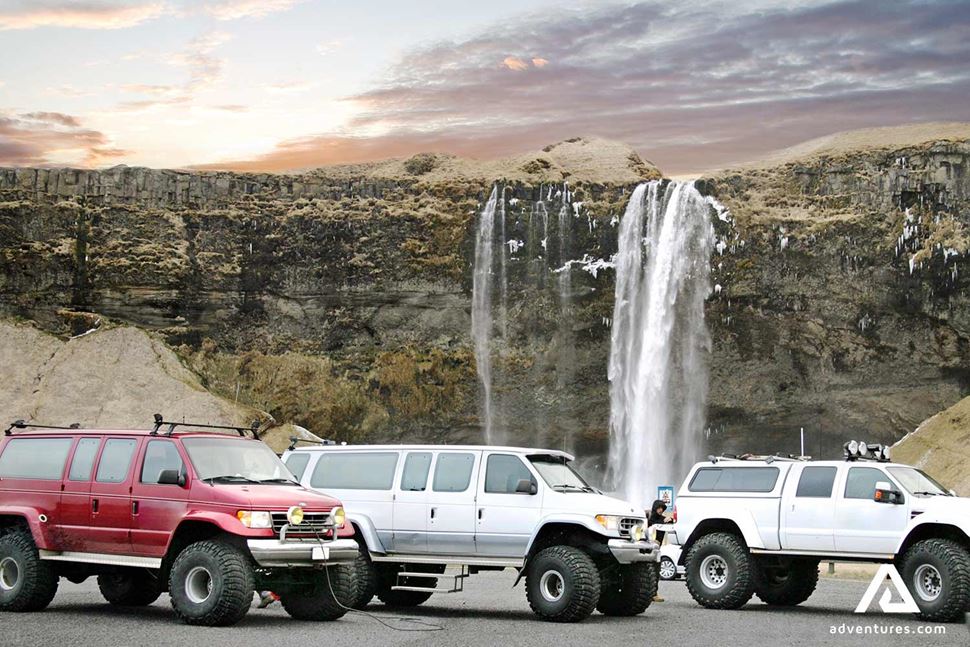 Out of the ordinary
We welcome requests from our clients for special or unusual interest tours, whether they want to see and experience geothermal activities, steaming mud pools, geysers, endless lava fields, ancient or newly formed volcanic craters lined with ice and snow or just the rugged Icelandic flora whilst enjoying the midnight sun in June.
Production Services in Iceland - Filming in Iceland
In the last 5-10 years, Iceland has become a popular destination for the international film industry. More and more talented and world-known directors, actors, and filming crews have shown interest in coming to Iceland to work with skilled and trained local crews.
The spectacular surroundings of the untouched nature and the access to "no man's land" make Iceland a desirable place for filming.
We offer our service when it comes to finding the right places for filming in Iceland.
We have experts in Icelandic nature who know the mysteries of the highlands and the hidden secrets of the rarely visited places.
Whether it is movies, TV programs or advertisements we offer our service helping you find the right place for your project.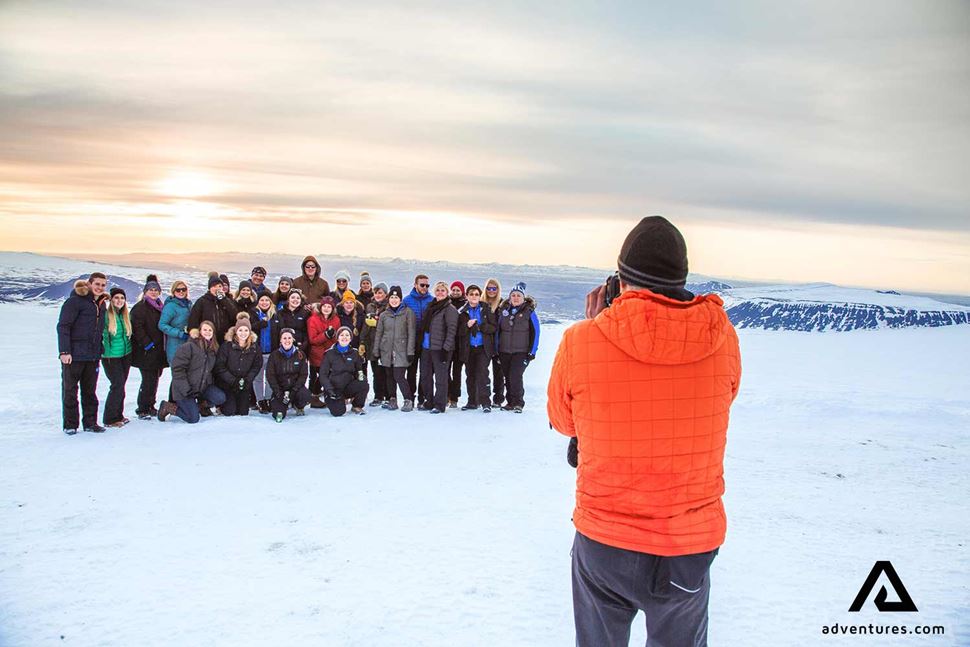 We also offer our help in finding the right team and equipment you need. We can provide you experienced production service companies in Iceland to work with, and all the other help you need with your project.
Parts of many great movies have already been filmed in Iceland. Here are some of the best, just to name a few:
Journey to the Center of the Earth, James Bond: Die Another Day, Batman Begins, Oblivion, Prometheus, and The Secret Life of Walter Mitty.
The worlds known episodes of Game of Thrones have also been filmed largely in Iceland.
The reimbursement scheme for film and TV production costs incurred in Iceland is simple and effective.
Highland Taxi Iceland
Whether you are heading to a specific destination or perhaps you just want to ride around and be surrounded by the beautiful Icelandic nature and take a closer look at its many marvelous gems. The size of your group is unimportant, whether there are five of you or fifty, we have vehicles of all sizes which are fully equipped for highland conditions, with or without snow and ice.
We offer both long and short trips in the company of experienced mountain guides, whether you intend heading for the central Highlands of Iceland and the majestic icecaps there or if you just want to visit the glaciers and mountain-tops closer to Reykjavik. Some tours may be scheduled ahead of time, while others may be planned on the spur of the moment - whatever the cause may be, we take to the highlands both summer and winter, night and day.
You may want to just drive around Reykjavik, or maybe even to go further, perhaps to the top of the Sneafellsjokull Glacier, to the Westfjords, to Landmannalaugar, to Thorsmork, to Jokulsarlon Glacial Lagoon, to Thingvellir National Park, to Myvatn Lake, or to the top of the Hekla volcano. Maybe you are just looking for an interesting ride to Keflavik International Airport with some guidance about the geology of the Reykjanes peninsula! At Extreme Iceland we always feel excited about taking our customers where they really want to go.
Those who participate in these tours always choose how long the trip will last, where they want to go and what they wish to see. We will not let sleet, snow nor sunshine stop us from experiencing views of the Icelandic Highlands, which are simply breathtaking in any conditions.
Contact the staff at Extreme Iceland and get more information regarding a tour using our Highland Taxi service. One word of warning - please do not forget to bring you camera with you, because the Highlands of Iceland  hold hidden jewels not seen by many.
Swimming Training Camps
We specialize in swimming training camps. Many swimming teams have come to Iceland to train and we take good care of them.
We co-operate with swimming pools all over the country and we work with professional swim trainers. We can take care of your trip from beginning to end. Transfers, accommodation and any kind of activities may be arranged.
Other training camps
The most popular training camps in Iceland are swimming, handball, volleyball, football and basketball just to name a few. We can arrange for your dream trip to Iceland.
It is a great experience to train in a new and exciting location. Iceland has a lot to offer for adventurous athletes, summer or winter. Your trip can be a combination of practice and leisure.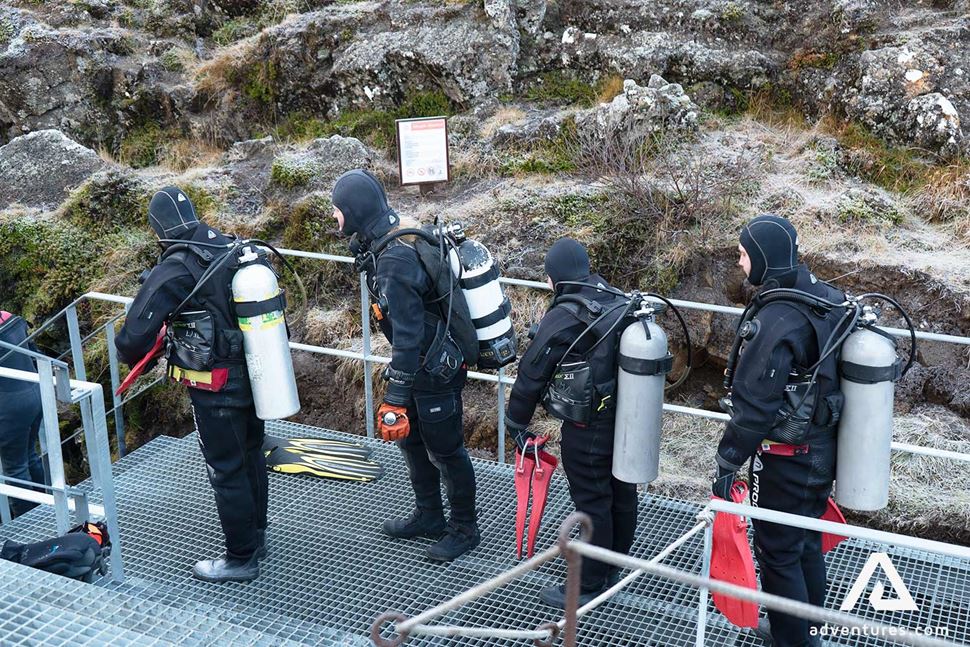 The Benefits
It is proven that a training camp improves team morale, brings closer together the members of the team and overall improves a swimmer's results and confidence during their events. The time spent away in a training camp will allow athletes to focus entirely on their training without the everyday distractions of home or school.
It also gives athletes the chance to enjoy different cultural experiences depending on the location they choose to go to.