About Skaftafell Nature Reserve
The Skaftafell area is one of Iceland's major must-see destinations. It is a precious natural gem and one of Icelanders' most beloved recreational sites. This special nature preservation area is a rare oasis for flora. Skaftafell is filled with lush birch forests, colorful meadows, jagged mountains, and breathtaking glaciers. A great network of amazing hiking trails makes Skaftafell a true hiker's paradise.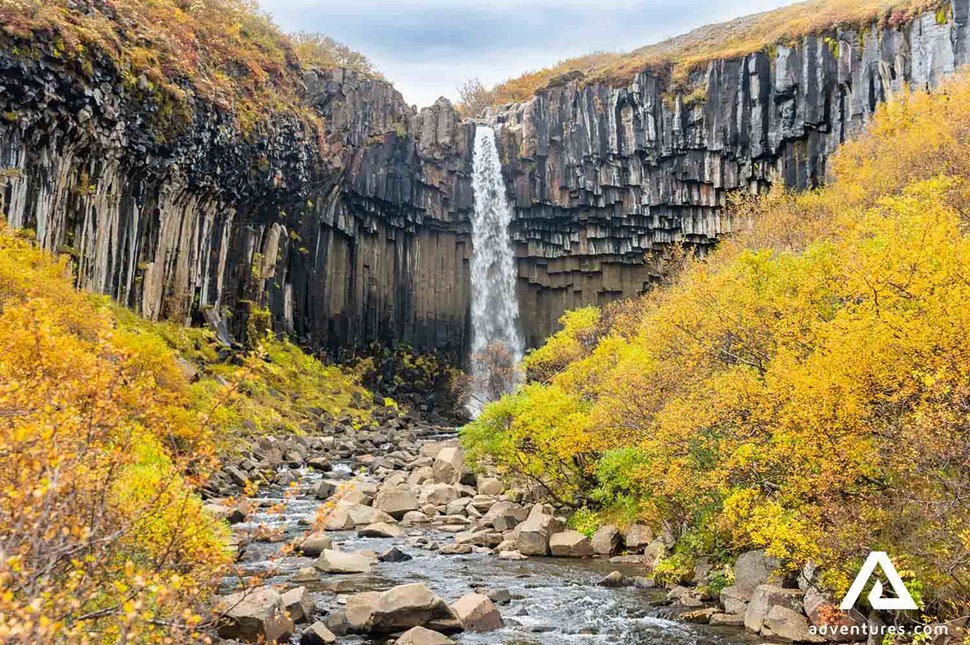 Part of Europe's Largest National Park, Vatnajökull
Skaftafell National Park was founded in the late '60s as Iceland's second national park. A few decades later, in 2008, the site became part of the vast Vatnajökull National Park. Today it is the largest national park in Europe (13,952 km2 / 5,387 sq. miles).
Skaftafell is located in the southeastern part of Iceland, nestled at the foot of the mighty Vatnajökull Glacier. The giant ice cap dominates the landscape. Insanely impressive outlet glaciers give Skaftafell a special character and atmosphere.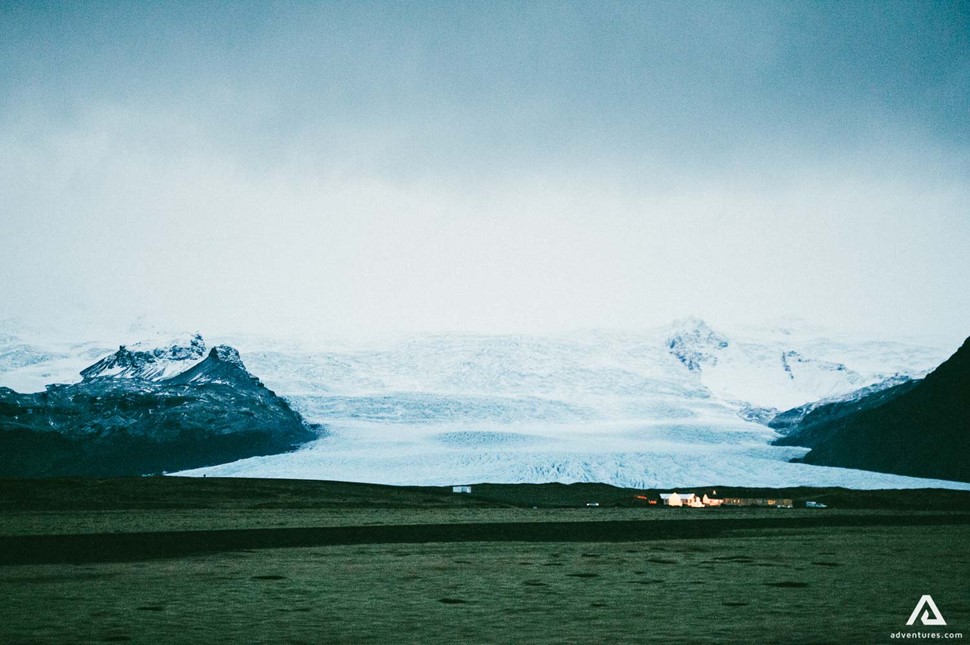 The Matchless Geological Features at Skaftafell
Skaftafell's landscape it has been slowly formed over thousands of years. The enormous forces of volcanic eruptions, massive earthquakes, glacial movements, powerful rivers, and severe weather have together created this unique scenery.
Iceland's Largest Volcano
Öraefajökull, Iceland's tallest volcano, is located in Skaftafell. The peak of this giant is 2118 meters (6,950 feet) above sea level. This is also the highest peak in Iceland, called Hvannadalshnúkur. Its 14 square kilometer caldera measures five kilometers by four kilometers across. Öraefajökull is the second-largest volcano in Europe, after Mount Etna, and is the largest and oldest active volcano in Iceland.
The Elegant Black Waterfall
One of Iceland's most famous waterfalls is also located here. What makes Svartifoss waterfall so popular is not its height, but rather the spectacular black basalt columns that frame the gorgeous cascade.
This odd structure is what geologists call "columnar jointing." It is most commonly formed out of basalt rocks and is made up of hexagonal columns. They are formed during volcanic eruptions when melted lava erupts at the Earth's surface. The lava quickly cools down and the rocks contract. When melted rock contracts, it often cracks or fractures. This is how the hexagonal fracture pattern develops.
Columnar jointing is always a joy to observe and Iceland is proud to have some of the most beautiful specimens of this unique geological feature.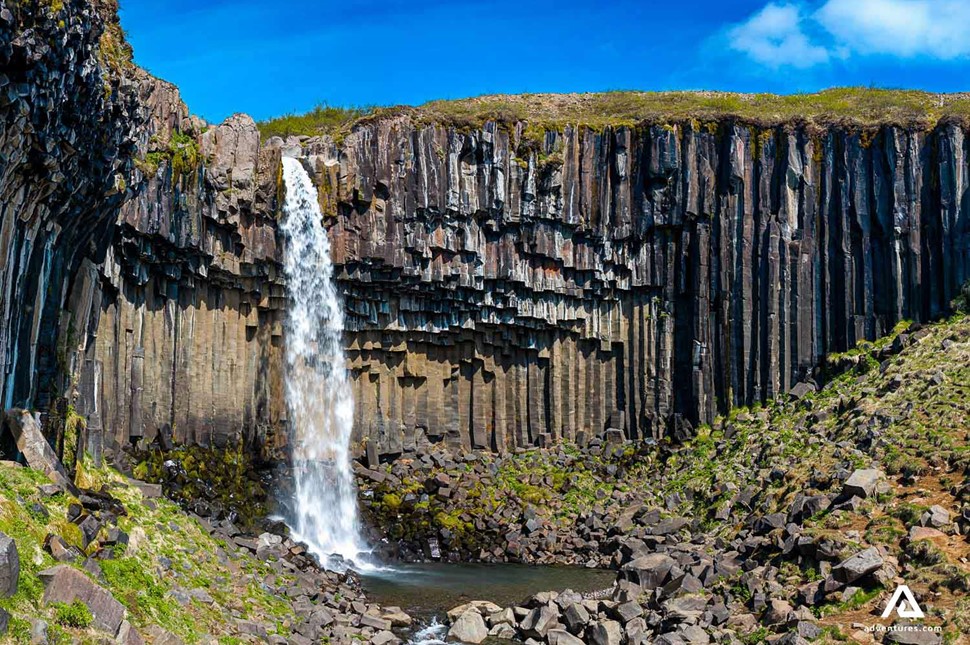 The Glacier Paradise
Some of the most impressive glacier tongues of Vatnajökull are also found in Skaftafell. The most well-known outlet glaciers are Skaftafellsjökull, Falljökull, and Svínafellsjökull. All the glacier hike and ice climbing tours in the area operate on the latter two glaciers as they are the most easily accessible. Svínafellsjökull is often referred to as the "Hollywood glacier" as it has served as the filming location for many illustrious movies and TV shows.
The Home of Blue Ice Caves
The glaciers in Skaftafell are home to some mind-blowing blue ice caves. Blue ice is a rare phenomenon which only appears when the ice does not contain air bubbles. Glacial ice is formed over thousands of years through compression under a huge amount of weight. This process pushes the air out of the ice.
Iceland's ice caves are sometimes called Crystal Caves in reference to the crystal clear texture of the ice. This allows you to look deep inside the body of the ice as if it were pure crystal. These ice caves are a truly mesmerizing wonder of nature!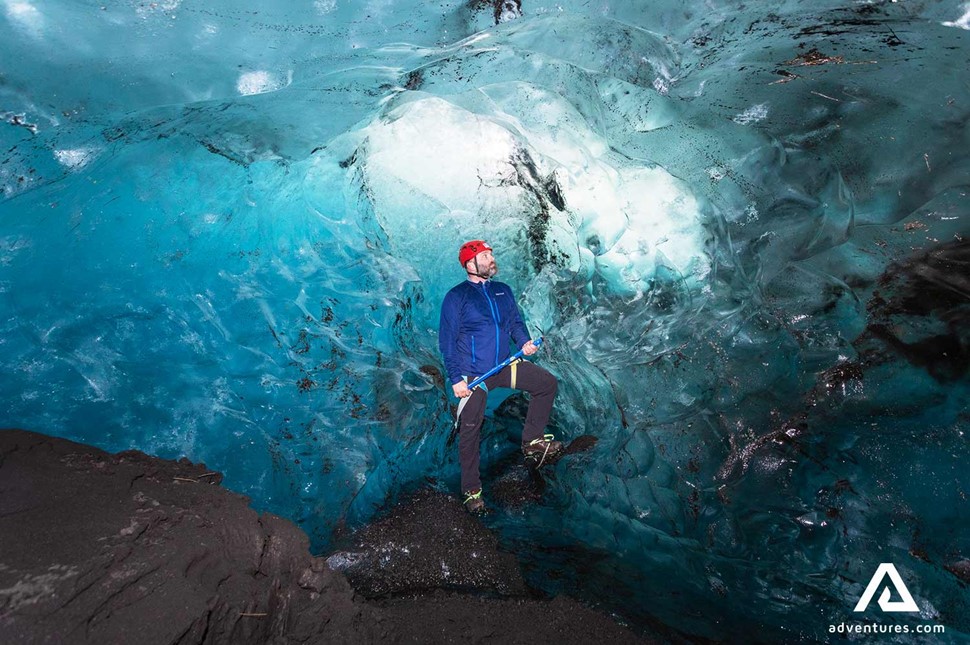 What to Do in Skaftafell
The best way to explore the beautiful nature preserve is to go on a Skaftafell glacier tour. From epic glacier hikes to jaw-dropping ice caving adventures, there are Skaftafell activities for most levels!
Go on a Skaftafell Glacier Hike
Glaciers are some of the most impressive highlights of Icelandic nature. Hiking on a glacier is another must-do in Iceland. Walking on the surface of these incredibly stunning natural formations will provide an amazing memory that will last a lifetime. You will be surrounded by majestic scenery and experience the powerful atmosphere of a living glacier.  A glacier hike could be the highlight of your Icelandic holiday.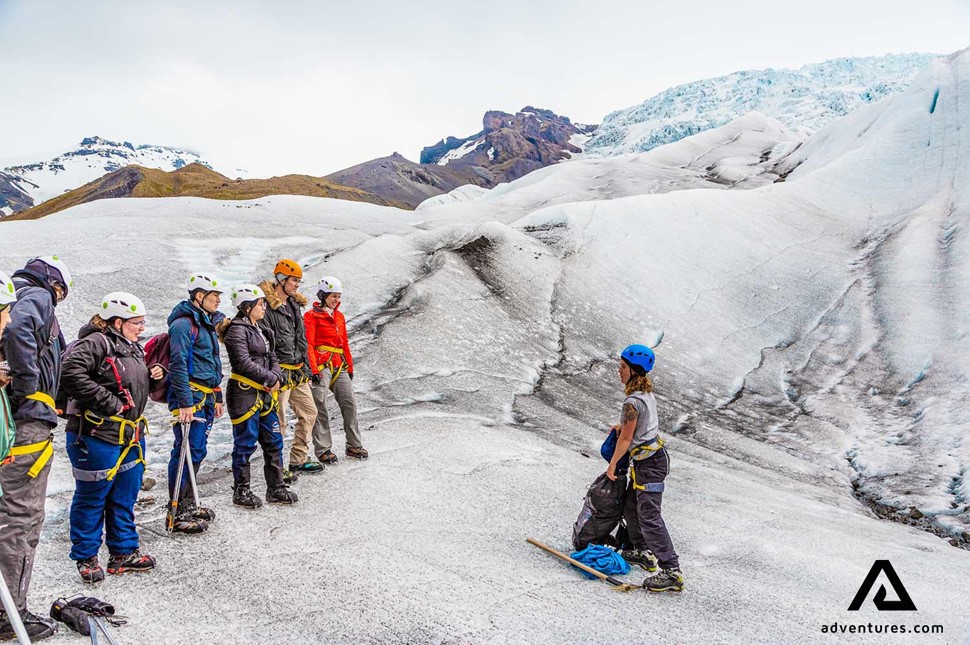 Walking along a glacier with a Skaftafell hike is the ultimate ice cap experience. One of the best hikes in Skaftafell is a guided Glacier Wonders 3.5-hour walk on Falljokull Glacier.
For those seeking a longer walk, the Glacier Explorer half-day hike from Skaftafell is an excellent 5-hour hike. This small-group expert-guided tour includes scenic glacier views and specialized safety gear, including crampons and an ice axe.
Want to add a boat ride to your blue ice experience while glacier hiking in Skaftafell? Explore mighty glaciers with a certified guided Glacier Grand Slam tour! Hop on a zodiac boat to discover majestic glacier lagoons before setting off on a short 3-hour Vatnajokull Glacier hike.
Looking for a real adventure? How about glacier hiking and ice climbing on Europe's biggest glacier? The Glacier Xtreme tour will take you through the most beautiful ice formations of Falljokull outlet glacier and try even try out ice climbing accompanied by your professional glacier guide!
Explore Skaftafell Ice Caves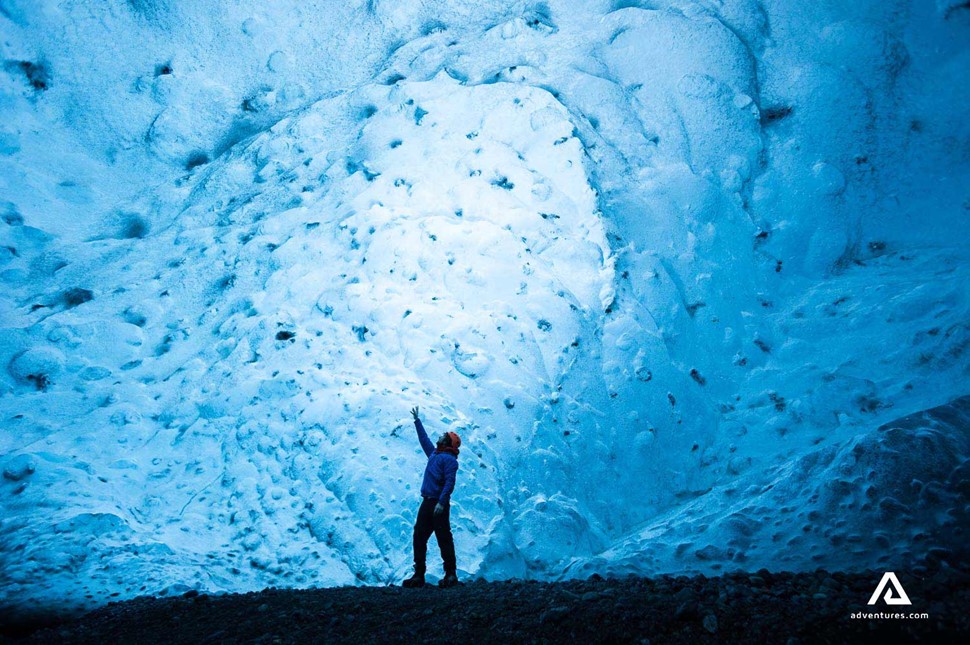 Venture into the best blue ice caves in Iceland at Skaftafell Nature Reserve. Filled with icy textures and crystal formations, ice caving is a great way to get up close and personal with Vatnajokull.
Step inside the mesmerizing ice caves of Vatnajokull with one of our ice cave tours from Skaftafell! Become a glacier explorer for the day as expert leaders guide you into the blue ice of Europe's largest glacier.
Want to go ice caving and glacier hiking? Book our popular Into the Glacier ice cave and glacier hike tour from Skaftafell! Spend 4 hours with a glacier guide as you walk along the Vatnajokull Glacier valley before visiting a blue ice cave.
Skaftafell Map
Where is Skaftafell located?
Skaftafell Nature Reserve is nestled on the southern edge of Vatnajokull National Park. The area sits on Iceland's southern coastline, creating an icy view for drivers traveling along the iconic Ring Road.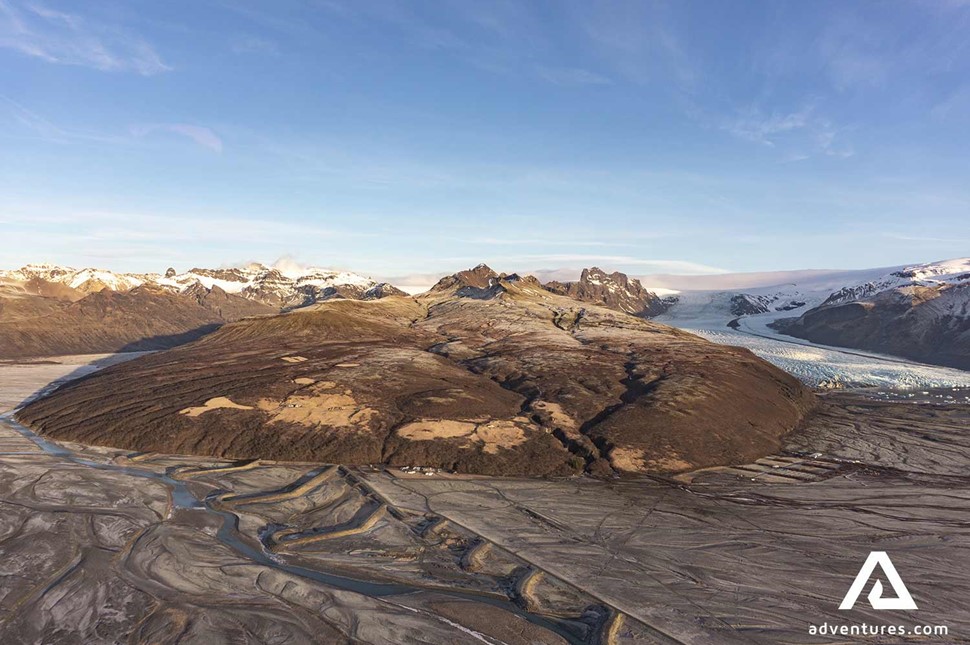 How to Get to Skaftafell?
The drive from Reykjavik to Skaftafell is full of stunning Icelandic sights. Once you leave Reykjavik, simply head east along the Ring Road for around 4 hours until you reach Skaftafell Visitor Centre.
The directions from Vik to Skaftafell are similar: drive east along the Ring Road for roughly 1h45 minutes until you reach Skaftafell.
You'll pass incredible natural landmarks such as Laufskálavarða lava ridge and Fjaðrárgljúfur canyon on the way. Don't forget your camera!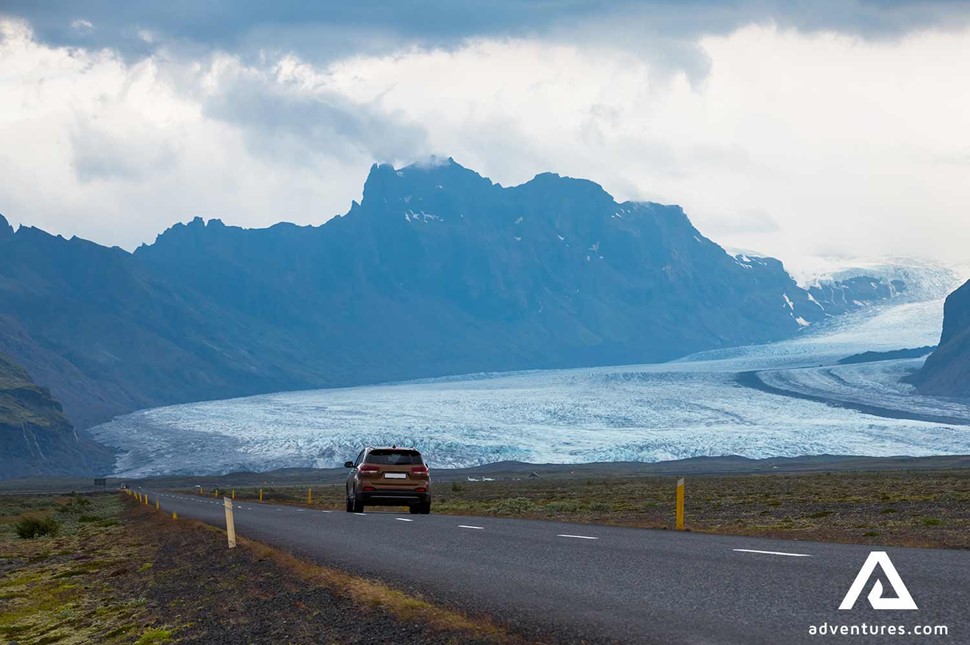 Skaftafell Visitor Centre
Skaftafell Visitor Centre offers tourists top quality information on local trails, accommodation, and tour options. There's also an exhibition inside the center displaying Skaftafell's diverse human and physical geography.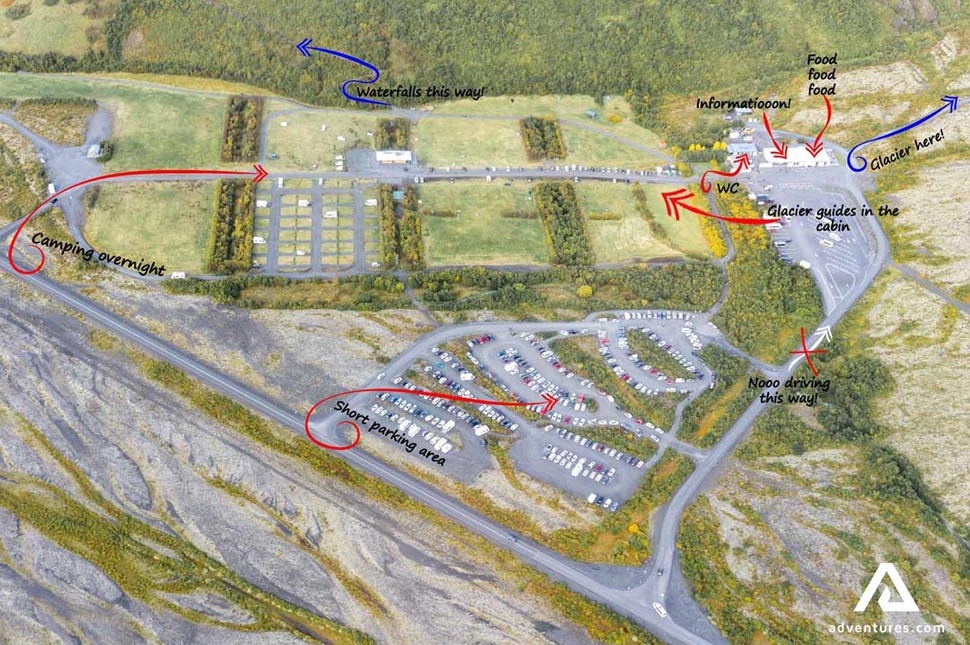 Skaftafell Visitor Centre Address
Vatnajokull National Park 
Skaftafellsstofa
785 Öraefi
Iceland
Skaftafell Opening Hours
January to February: 10:00 - 18:00
March to May: 9:00 - 18:00
June to August: 8:00 - 19:00
September: 9:00 - 19:00
October: 9:00 - 18:00
November to December: 10:00 - 18:00
Skaftafell National Park Parking Fee
Skaftafell Visitor Centre has recently begun charging a 5 USD parking fee for regular passenger vehicles. Mountain trucks and tour buses must pay 7 USD.
Skaftafell Iceland Weather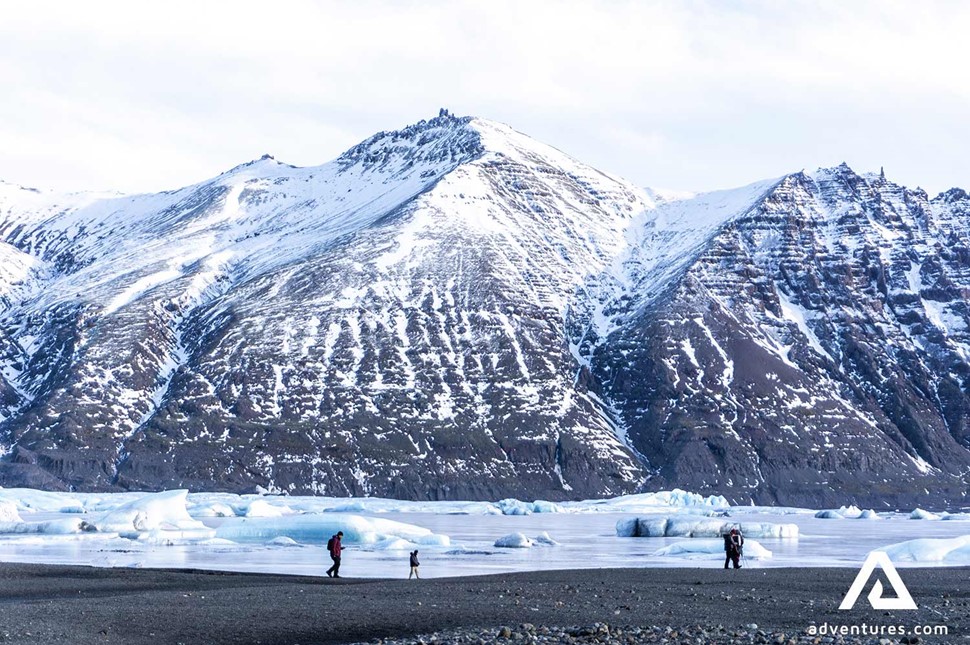 The weather forecast in Skaftafell, Iceland is extremely varied. High altitude areas rarely reach higher than 10°C (50°F) and experience periods of snow, rain, and wind. These strong winds push cold air downward, creating chilly breezes in the lowlands.
Skaftafell temperatures hover around -10°C (14°F) in winter and between 10°C (50°F) in summer. Powerful winds and rain can happen unexpectedly, so it's good to always keep warm layers close by. Don't forget to check the weather and road conditions before your trip!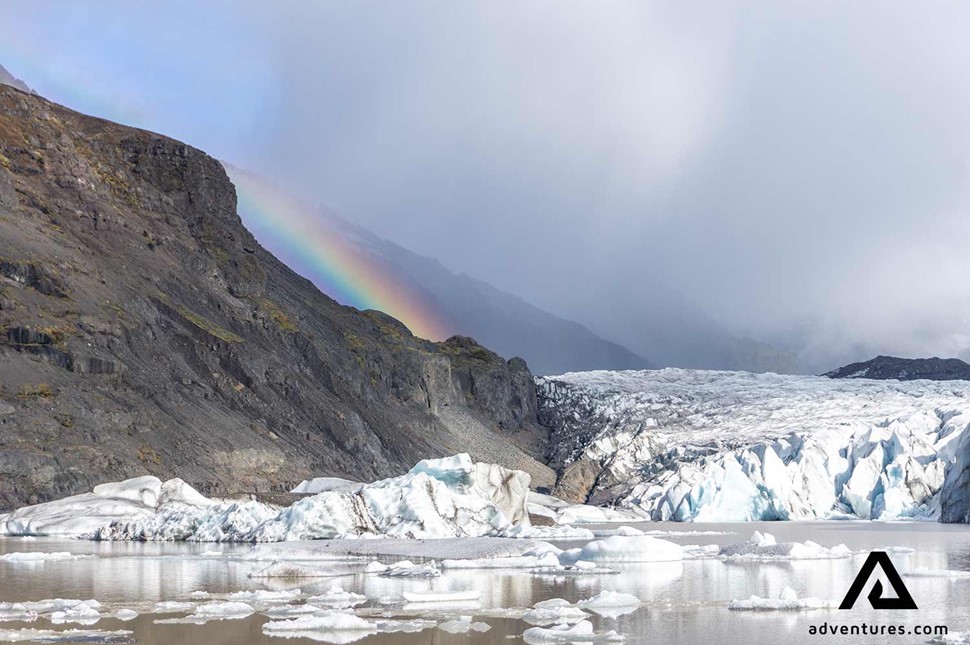 Camping and Hotels near Skaftafell
If you're looking for accommodation near Skaftafell, Iceland, there are a number of options to choose from. Most accommodation is located either close by or on Route 1, making it accessible for those traveling the Ring Road.
It is recommended that you book your accommodation well in advance. Skaftafell cottages, hotels and guesthouses often have no vacancy — especially during the summer months — so be sure to plan ahead!
Hotels & Guesthouses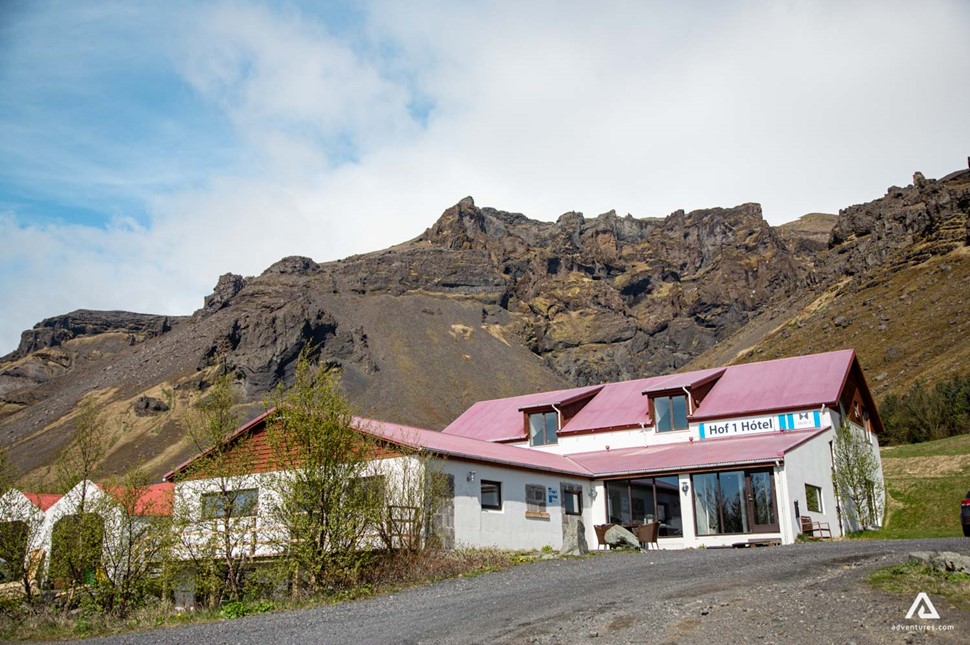 Adventure Hotel Geirland

 

is a comfortable hotel just outside of Kirkjubaejarklaustur. Rooms are located in country-style cottages. The hotel offers an onsite restaurant/bar overlooking breathtaking mountain landscapes. 

Adventure Hotel Hof

 

offers family-friendly and cheap accommodation in Skaftafell. Only 15 minutes away from the Visitor Centre, the hotel includes bright bedrooms, a buffet breakfast, and a restaurant.

Hotel Skaftafell

 is a popular 3-star hotel conveniently located only 7 minutes away from Skaftafell Visitor Centre. The hotel features modern rooms with beautiful views overlooking Vatnajokull Glacier. Hotel Skaftafell Restaurant is a cozy onsite restaurant with a bar and breakfast options. 

The Potato Storage Guesthouse

 

is a stylish guesthouse with private bathrooms, mountain views, and well-decorated rooms. It is situated between Skaftafell (8 km) and the small town of Hof (15 km). 

Fosshotel Glacier Lagoon

 is a 4-star nature hotel 28 km from Skaftafell. It features deluxe rooms with panoramic ocean and mountain views. 
Camping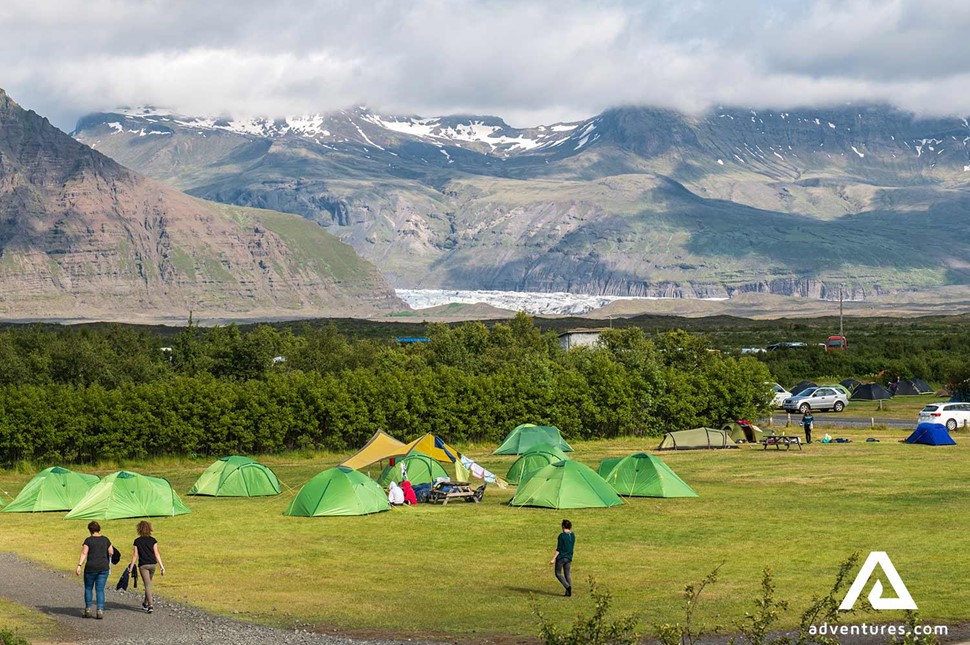 Skaftafell Camping

 

is a campground situated on the edge of Skaftafell Nature Reserve. It has space for over 400 tents and a section for camping trailers. The front desk is located inside the Skaftafell Visitor Centre.

Svinafell

 

is a small campsite located minutes away from Skaftafell. It offers 8 camping areas suitable for families and a larger area for big groups of visitors. Onsite services include cooking facilities, showers, toilets, and a washing machine and dryer.