Vatnajökull Glacier National Park
Vatnajökull Glacier National Park was created in 2008 when the government combined the 3,205 mi² (8,300 km²) Vatnajökull ice cap with two other national parks, Skaftafell and Jökulsárgljúfur. This created a massive 5,444 mi² (14,100 km²) national park that covers a staggering 14% of the entire country of Iceland, which makes it the second-largest national park in Europe! Within its limits, it houses some of Iceland's most spectacular natural wonders, including glacial rivers, volcanic cliffs, and basalt columns. Game of Thrones fans may also recognize Vatnajökull Glacier, as it appeared in Season 2 of the famous HBO series.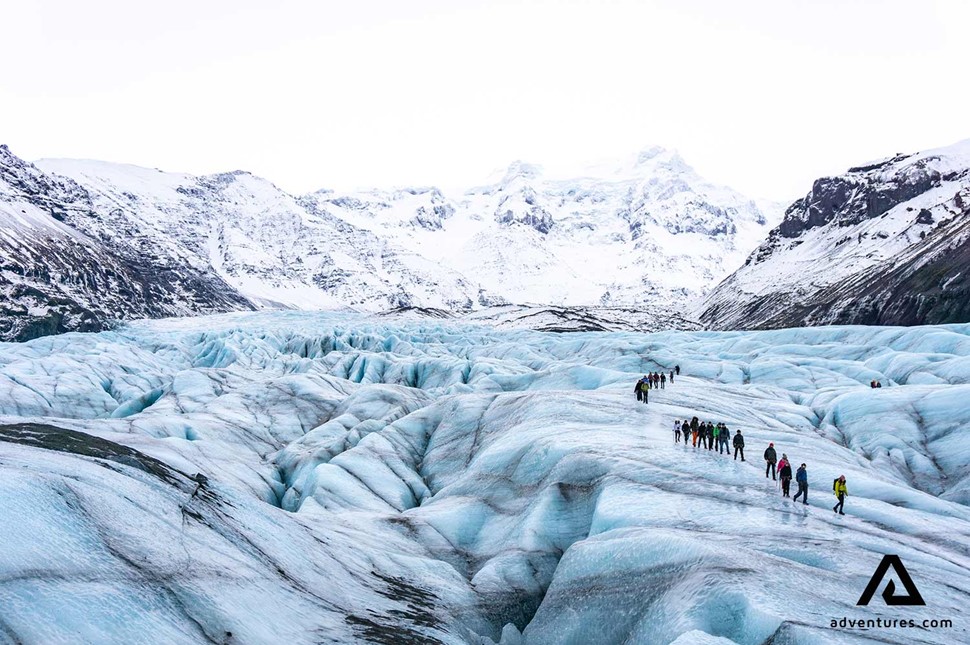 Where Is Vatnajökull Glacier National Park?
Vatnajökull Glacier National Park covers a mammoth 14% of Iceland's entire landmass, making it quite difficult to locate precisely. However, it extends to Ásbyrgi in the North and to the flatlands in the south. It reaches the highland lake Þórisvatn in the west and Fljótsdalshreppur Municipality to the east.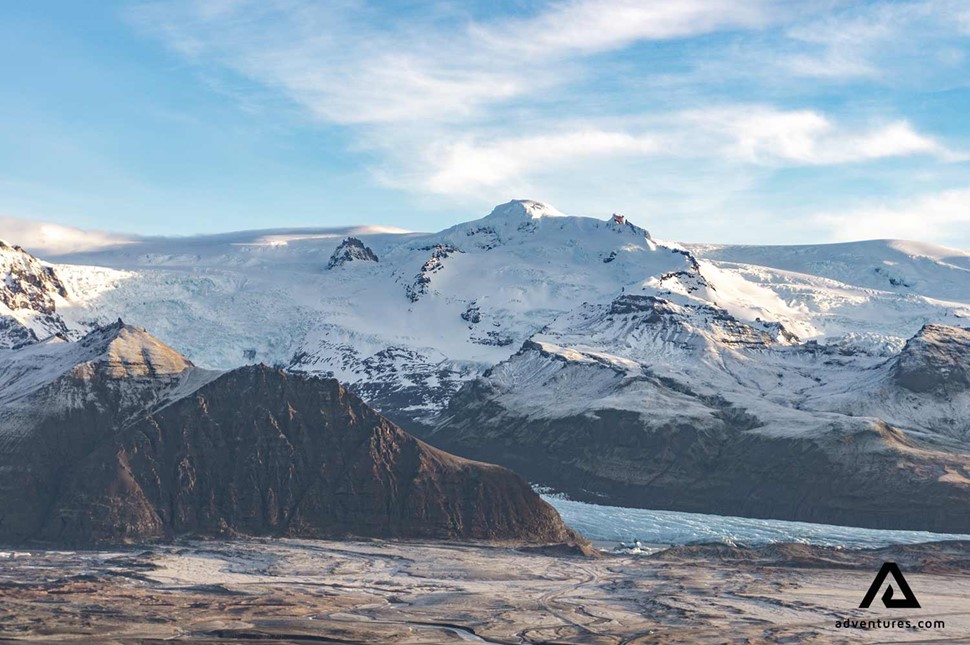 History of Vatnajökull Glacier National Park
Scientists believe that Vatnajökull began to form around 2,500 years ago, thanks to changes in climate and its high elevation. Massive ice caps and glacial rivers meant that life was once always been quite abundant in the park valleys. The Skaftafell region was especially fertile, attracting shepherds and farmers at the time of Settlement. For centuries, the region kept a fairly large population until a notable volcanic eruption in 1362. This activity caused huge glacial melts that wiped out most farms in the area, which has been known as Öræfi (the wasteland), ever since. Farming continued sporadically in Vatnajökull until 1988 when the last farm officially closed. These days, it attracts nature enthusiasts and ice climbers from all over the world.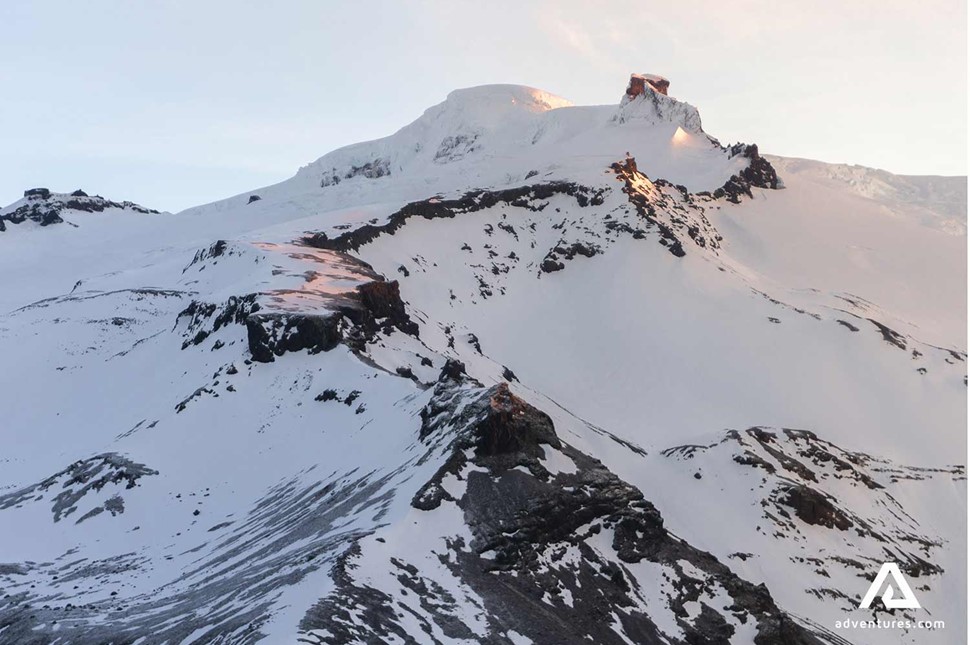 Geology of Vatnajökull Glacier National Park
Vatnajökull Vatnajokull Glacier National Park is divided into four distinct regions: 
Northern Region
The northern region of Vatnajökull is distinguishable by the glacial rivers of Skjálfandafljót and Jökulsá á Fjöllum that run through it. Jökulsá is especially notable for its many waterfalls. The river is also the source of Dettifoss, the most powerful waterfall in Europe. In this region, you'll also find Jökulsárgljúfur, a dramatic 394-ft (120-m) deep river canyon that is considered by many to be one of the most beautiful river canyons in the world.
Eastern Region
The most notable features of the eastern region of Vatnajökull are the Kverkfjöll mountains, whose snowy peaks dominate the skyline. A central volcano rises between them with two calderas that sandwich and outlet glacier. This natural phenomenon creates the famous valley of Hveradalur, where you may be lucky enough to catch a glimpse of the creepingBrúarjökull outlet glacier.
Southern Region
The southern region is noted for its outlet glaciers, one being the easily accessible Skálafellsjökull glacier, widely considered to be one of the best hiking places in the whole park. The region also contains Breiðamerkurjökull Glacier, responsible for creating the iconic Jökulsárlón Glacier Lagoon and Diamond Beach. Hidden beneath the ice cap is Öræfajökull – a notorious and massive volcano that has erupted several times throughout Iceland's history. It is also home to the Skaftafell area, Svartifoss Waterfall, and a host of other amazing sights.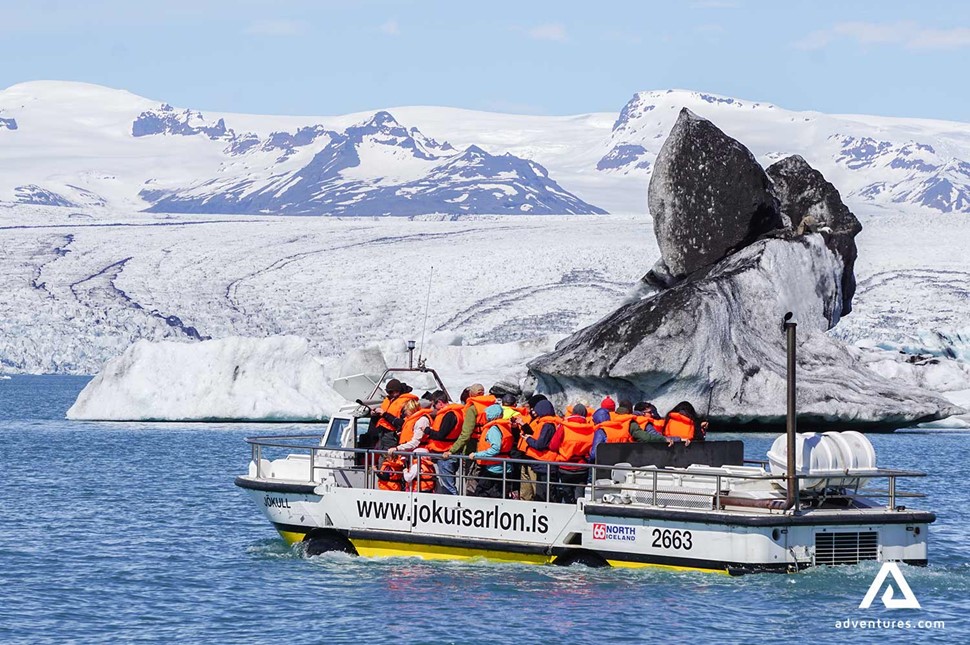 Western Region
The western part of Vatnajökull is known for its subglacial volcanoes, surging glacial rivers, and black sand deserts. The region hides Grímsvötn, Iceland's most active volcano, along with the famous Skafta river.
How to Get to Vatnajökull Glacier National Park
The sheer size of Vatnajökull Glacier National Park makes it difficult to give precise directions on how to get there. We strongly recommend asking for directions based upon the place that you're planning to visit. That being said lots of the tours and activities that operate in the park run from Skaftafell. Directions to Skaftafell are below.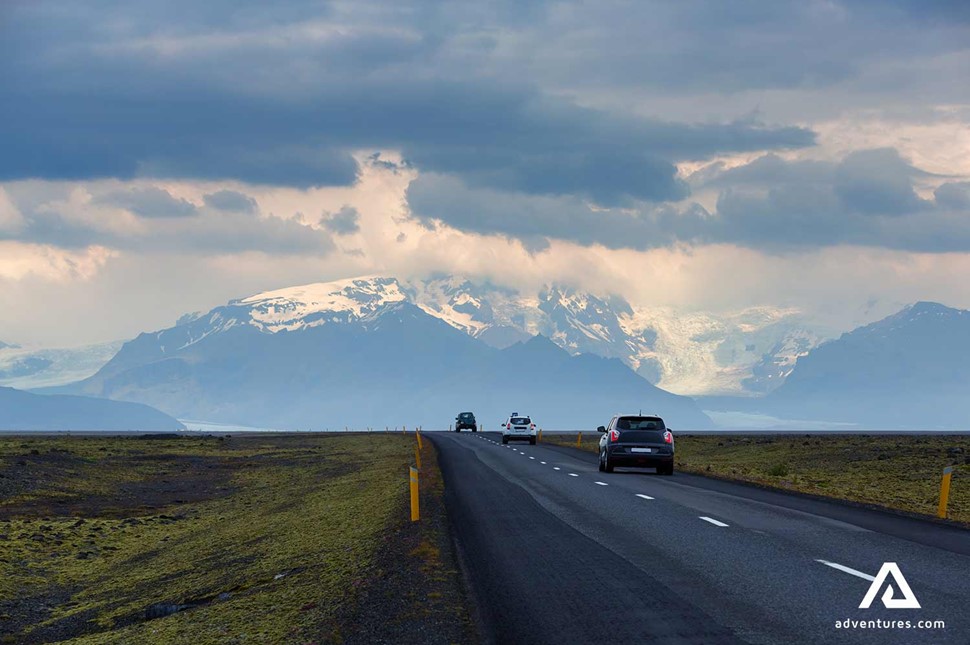 How to Get to Skaftafell in Vatnajokull National Park
Skaftafell is situated 203 miles (327 km) from Reykjavík. The nearest town to Skaftafell is Kirkjubæjarklaustur.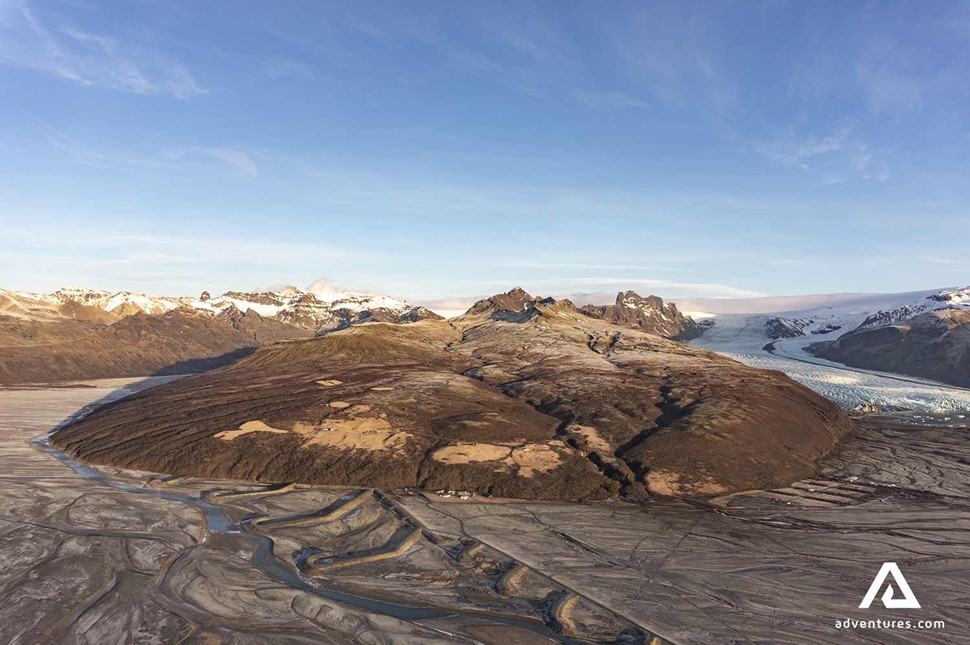 If you are driving from Reykjavik, then follow the main Road 1, also known as the Ring Road, east for approximately 4 hours. It will take you straight to the Skaftafell Parking Lot. 
Remember, the roads in Iceland can be dangerous in all seasons and you may need a 4x4 vehicle to complete the trip.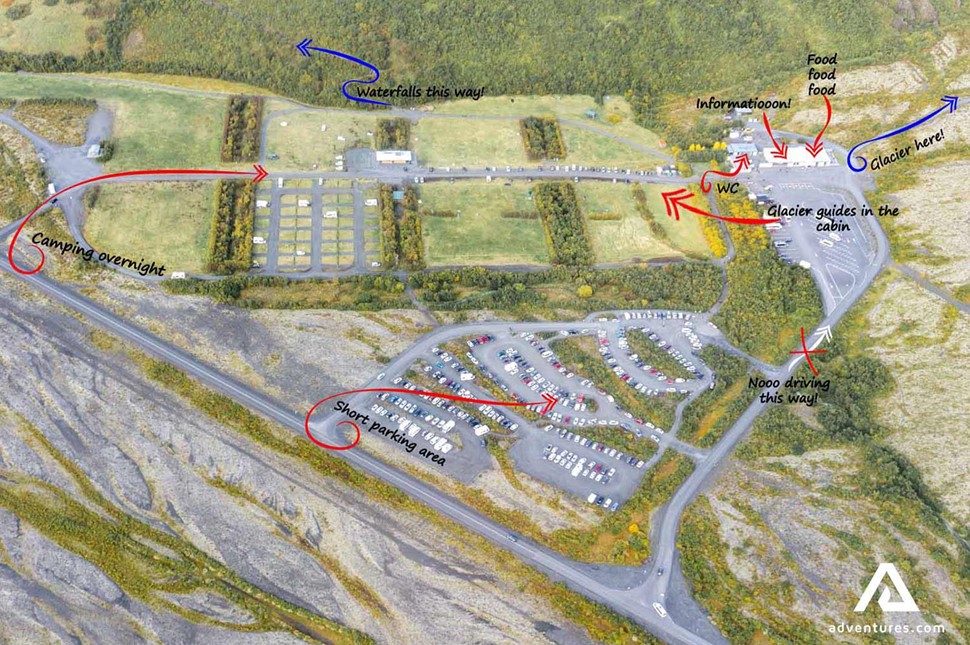 The Climate of Vatnajökull Glacier National Park
The weather in Vatnajökull National Park is highly erratic, thanks to the glacial conditions and sheer size of the area.
Rain is common throughout the year and temperatures largely depend on altitude. The low-lying areas beneath the snowline typically range between 50°F (10°C) and 68°F (20°C) in the summer and reach a low of around 14°F (-10°C) in the winter. At higher altitudes, it is much colder, with temperatures rarely rising above freezing in the summer and reaching lows of -22°F (-30°C) in the winter.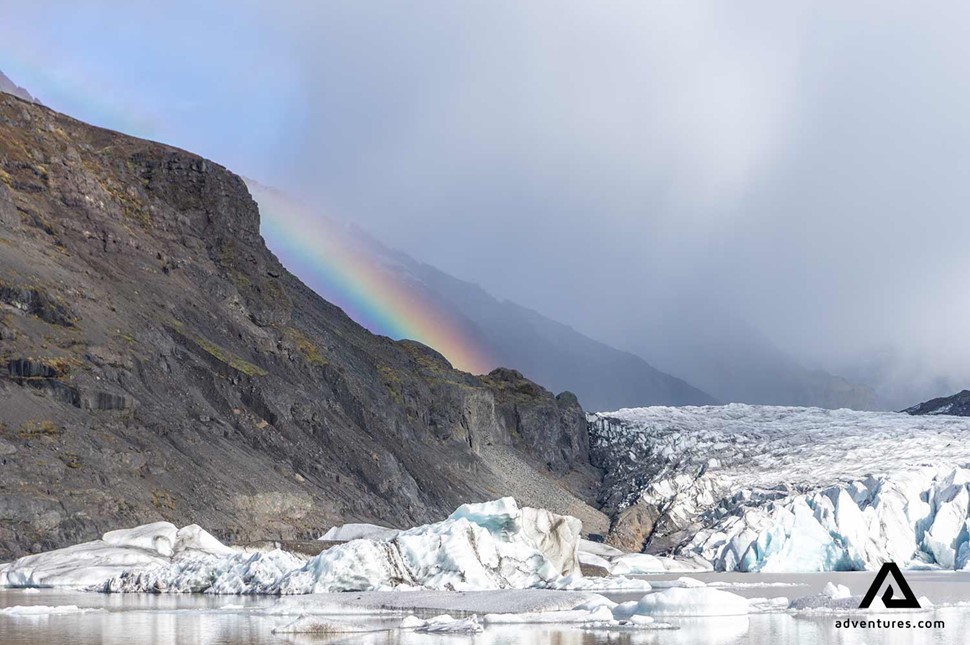 When to Visit Vatnajökull Glacier National Park
Most visitors to Vatnajökull Glacier National Park come during the summer when the temperatures are milder and life flourishes throughout the park. Many of the attractions in Vatnajökull National Park are best explored with a guide. A seasoned guide can ensure your safety and provide you with fascinating facts about the amazing sights you visit. This is especially true in winter, when the snow, changing weather, and lack of light promise to give even the most experienced outdoor adventurers some trouble.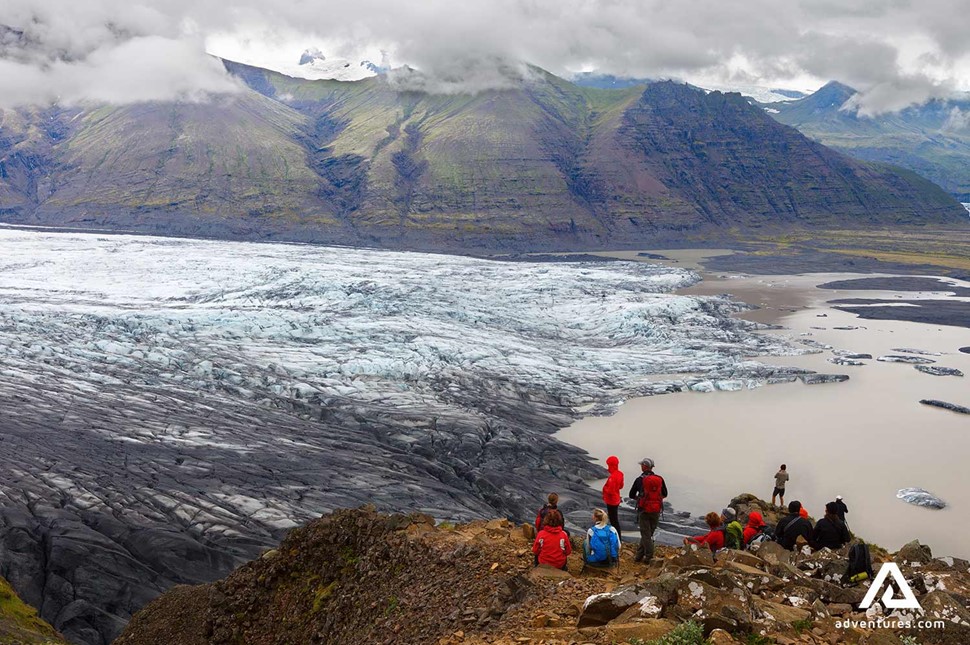 Places to Stay Vatnajökull Glacier National Park
There are no places to stay in the center of Vatnajökull Glacier National Park, meaning visitors will have to stick to areas along the outskirts of the park. Where exactly is right for you will depend on what you want to see and do within the park during your stay. Here is the breakdown of our favorite hotels near Vatnajökull Glacier National Park:
Adventure Hotel Hof - A charming country hotel in the picturesque village of Hof. It's one of the best places to base yourself if you want to spend an extended period exploring Vatnajökull Glacier National Park. 
Hotel Geirland - Located close to the famous hexagonal floor at Kirkjugólf, this thoughtfully designed hotel is excellent for those who want to explore Vatnajökull and the surrounding area in more detail.
Hotel Skaftafell - A relaxed 3-star hotel in Skaftafell it offers access to Vatnajökull, along with good value accommodation.
Wilderness Center - A well-designed hotel located on the Jökulsá River offering an innovative wilderness experience and comfortable lodgings.
Skaftafell Campground - An all-year-round campground located near Vatnajökull. The camp has good facilities and space for around 400 tents in summertime (during winter the number is significantly smaller).
Svinafell Campground – Open all year round and offering hut-based accommodation, there is enough space for roughly 90 people and basic facilities.
Haukafell Campground – A peaceful and quiet campsite that offers basic facilities.
Things to Do in Vatnajökull Glacier National Park
Vatnajökull National Park is a vast glacial wonderland offering a never-ending stream of incredible activities. From glacier hikes to ice caving tours, here are some of our favorite ways to spend time in Vatnajökull National Park:
Hiking
The sheer number of glaciers in Vatnajökull Glacier National Park makes it one of the best places in the world to go on a glacier hike. The majority of the tours available in summer often combine other activities such as ice-caving or sightseeing.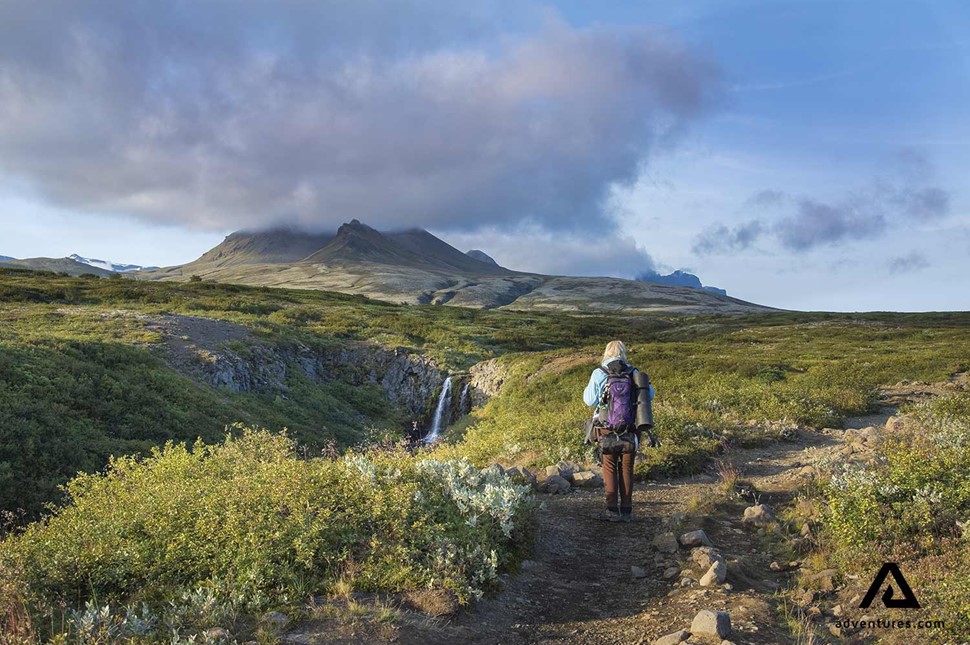 Ice Caves
Vatnajökull National Park is home to some of the most impressive ice caves in the world, offering a one-of-a-kind chance to see these majestic natural phenomena in person.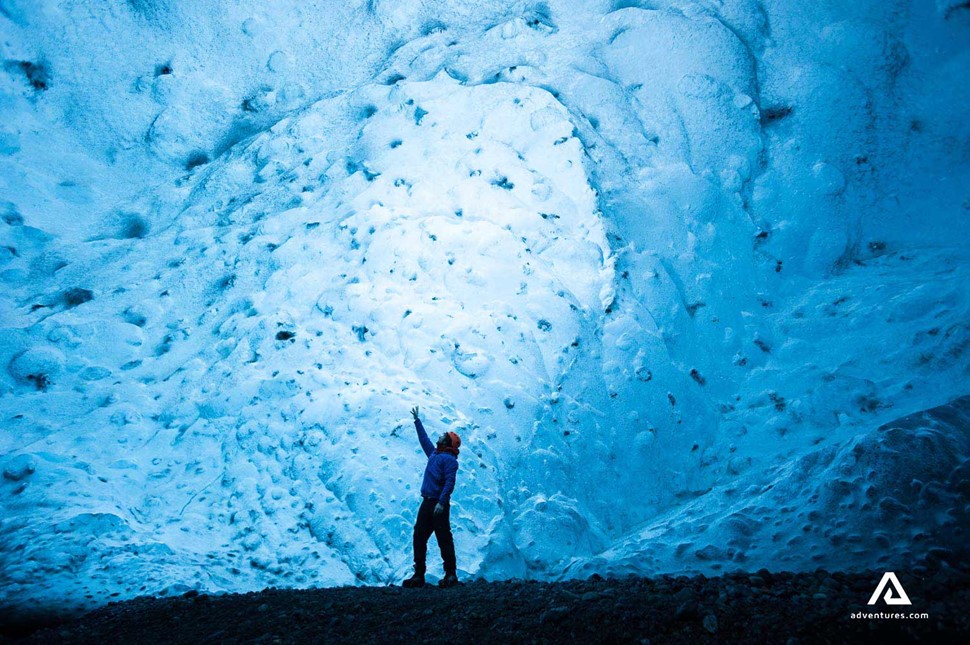 Snowmobile on Vatnajökull
Snowmobiling is less common on Vatnajökull than on Iceland's second-largest glacier Langjökull, which makes this snowmobiling tour even more special. Get ready for an exhilarating ride in Vatnajökull National Park!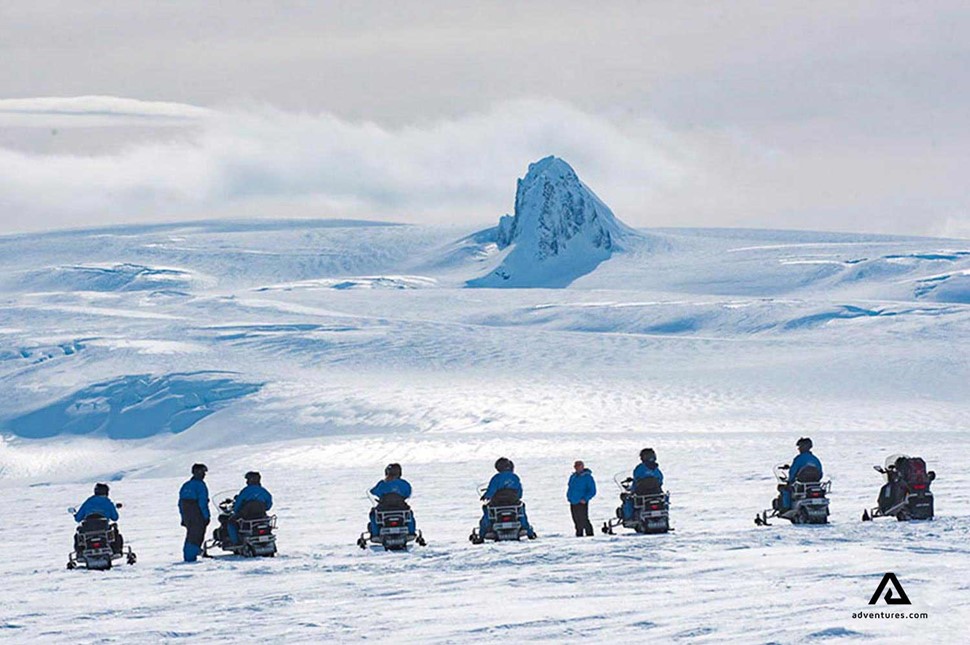 Notable Attractions in Vatnajökull National Park
Vatnajökull National Park houses a diverse selection of incredible attractions everyone is sure to appreciate.
Here is a list of a few other Can't-miss attractions in Vatnajökull National Park.
Lake Viti
Hvannadalshnúkur