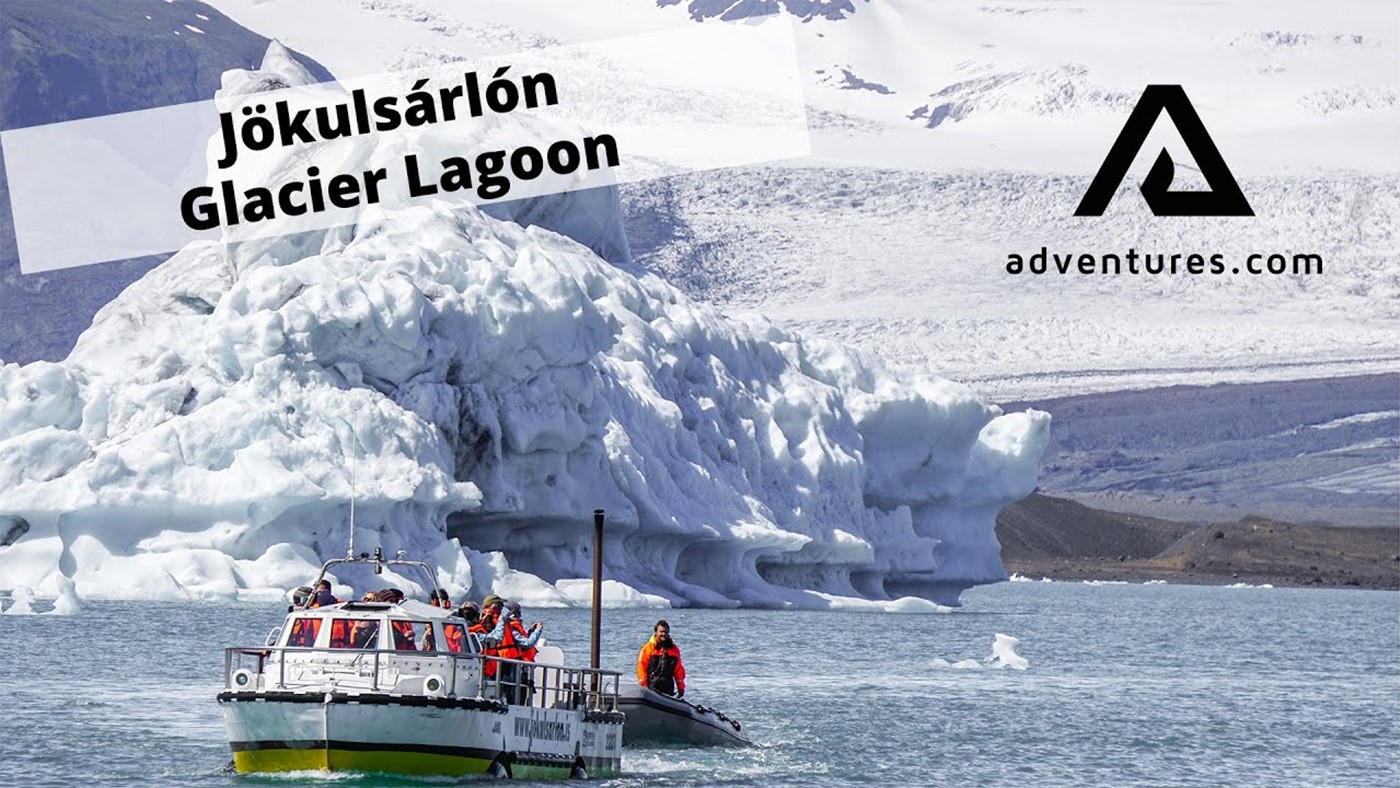 This Icelandic glacier lagoon appears to be unique each time you visit and is collaborating with fish and untamed life in the mid-year and cold weather months. The lake has quadrupled in size since 1970 and is currently the most profound lake in Iceland.
Opposite the glacier lagoon is the fabulous Diamond Beach. The icebergs from Jokulsarlon tidal pond wash up on the dark sand seashore and shimmer like jewels and are cleaned by the waves. It is the reason it is also known as Diamond Beach.  
Want to know more about the Jokulsarlon Glacier Lagoon? Let's dig into it!  
Where is Jokulsarlon Glacier Lagoon located?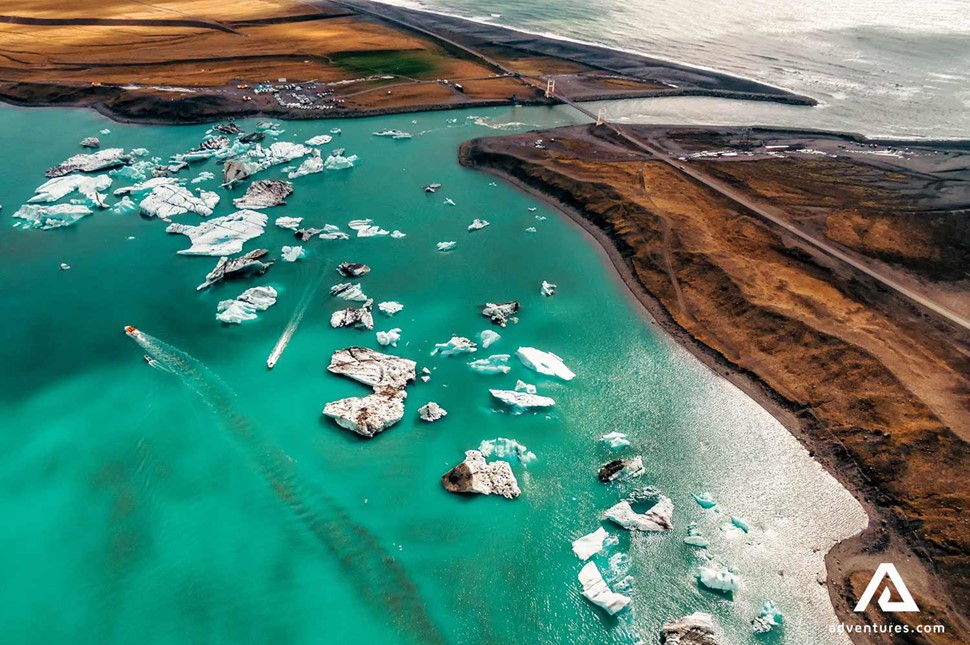 Jokulsarlon is situated in southeast Iceland, directly on the edge of the Breiðamerkurjökull Glacier in Auster-Skaftafellssýsla city, a little more than 370 km (230 mi) from the city of Reykjavík. For those going from somewhere else in Iceland, Jokulsarlon is under 80 km (49.7 mi) from the southeastern fishing town of Höfn and 187 km (116 mi) from the eastern oceanside town of Egilsstaðir. 
GPS Coordinates:
Longitude: 16.2306° W  
Scope: 64.0784° N  
HOW TO GET TO JOKULSARLON GLACIER LAGOON?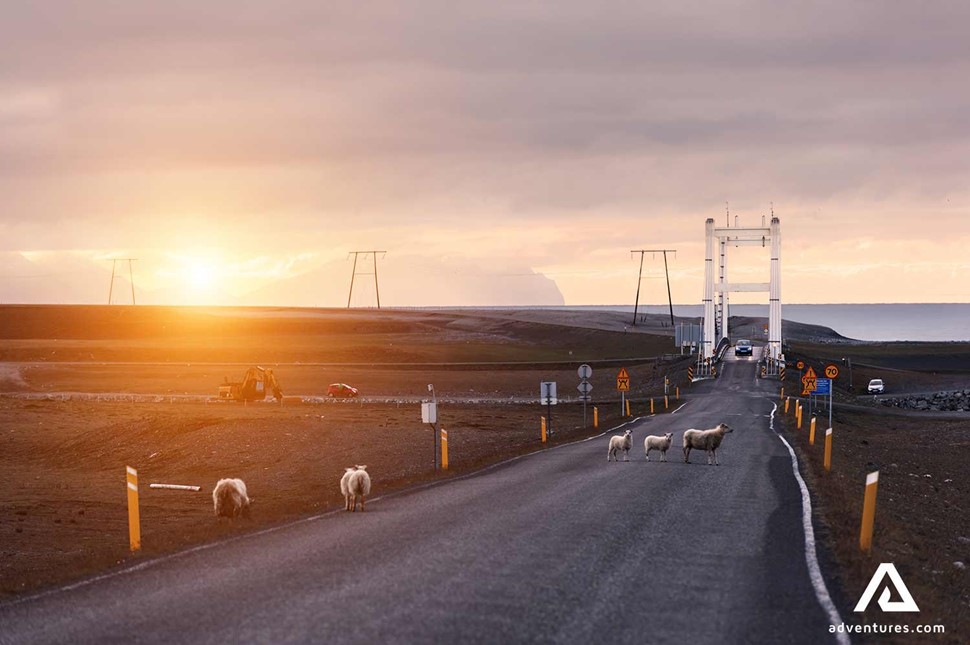 Suppose you are driving from Reykjavík to Jökulsárlón. In that case, it will require around 5 hours without any stops. However, it is not suggested as there is so much magnificence to see along the way. For instance, the Yoda Cave, Dyrhólaey Cape, Reynisfjara Black Sand Beach, Skógafoss, Seljalandsfoss, and so on. Moreover, driving from Egilsstaðir, you will pass the enchanting towns of Reyðarfjörður, Fáskrúðsfjörður, Breiðdalsvík, and Djúpivogur.  
However, driving from Egilsstaðir to Jökulsárlón will require around 4 hours. However again this isn't suggested, as there is a lot to be seen and experienced. Before long, you will begin to see the broad Vatnajökull ruling the southeast coast. Further on, you will pass Vestrahorn at Stokksnes and the hot tubs at Hoffell before passing other glaciers before arriving at Jökulsárlón.  
If you're not anticipating doing a self-drive, you can generally join our many trips to glimpse this amazing spot. The scope of visits is broad and can be anything from a day visit up to an 8-day visit!  
General information about Jokulsarlon Glacier Lagoon
Area: 18 sq km (7 sq mi)
Length: 1,5 km (9 mi)
Elevation: 0 cm
Max Depth: 284 meters (932 ft)
Location: Vatnajökull National Park, Iceland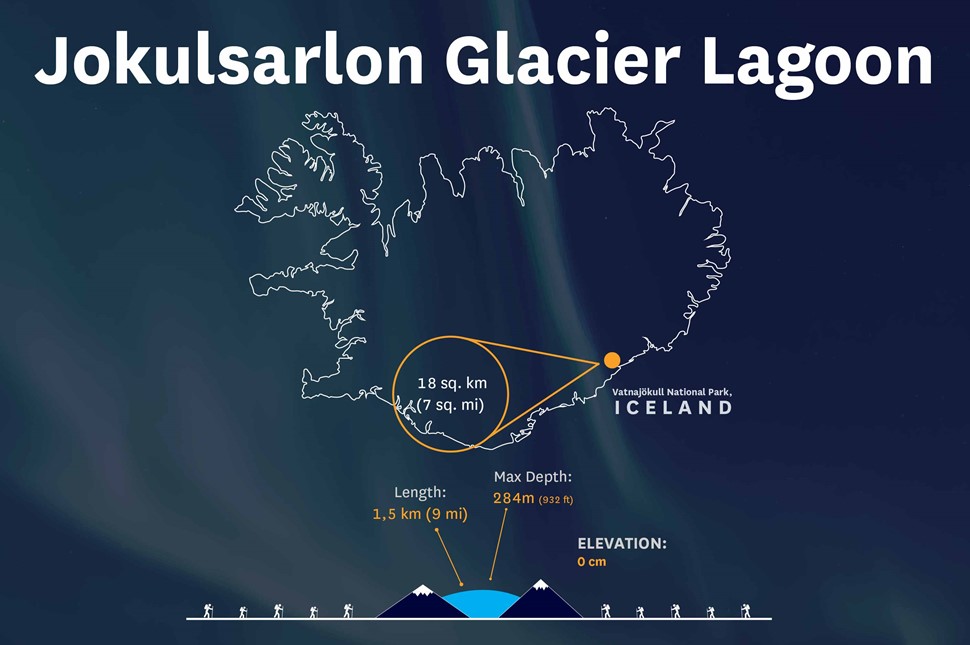 HISTORY OF THE JOKULSARLON GLACIER LAGOON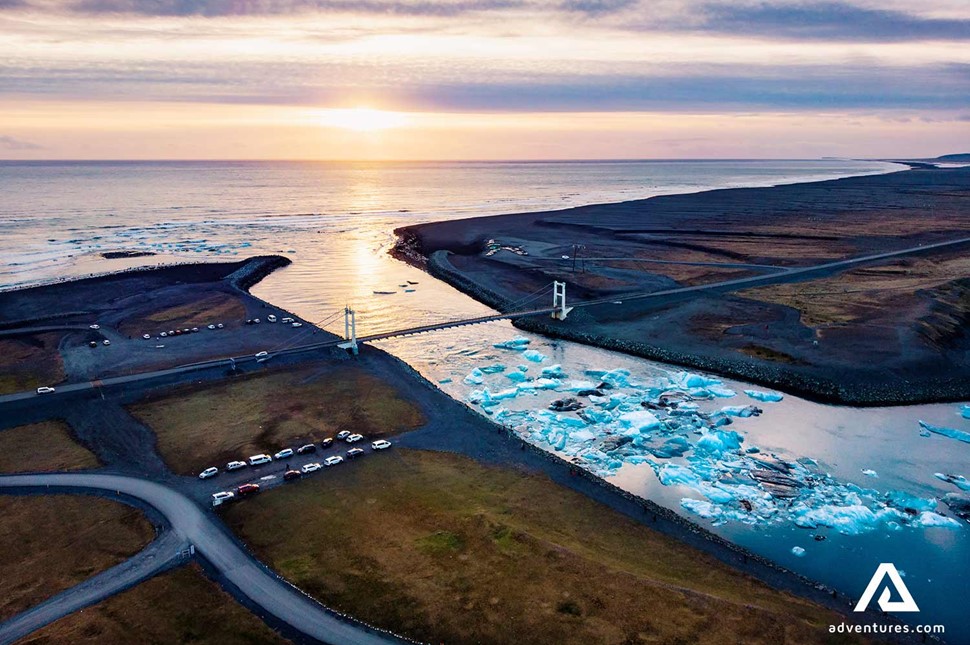 Breiðarmerkurjökull is the power source glacier from Vatnajökull, which in the early 1930s started to defrost and retreat, which made the glacier cut into the land and make an enormous empty place topped off with the melted water. The glacier currently takes care of the lagoon with icebergs that split away from the primary glacial mass and fall off into the ocean. Be that as it may, the iceberg has not completely dissolved and still exists today, but in a much more modest structure.  
Such constructions are very uncommon in Iceland and are all the more generally connected with Greenland. Hence, Jokulsarlon is a topographical peculiarity in this sense. The vast majority of the icebergs separating from the glacier are gigantic squares of ice falling into the lagoon. Despite the lagoon being the most profound lake in Iceland, large numbers of the icebergs plunge right to the base by some stroke of good luck.  
They return to the outside of the water and buoy farther, step by step liquefying and advancing south, where the lagoon isn't as profound. The last stop for them prior to getting together with the Atlantic Ocean is frequently at Breiðamerkurssand Beach. Consequently, the seashore has been nicknamed the Diamond Beach as the icebergs will, in general, flicker in the sun. 
THINGS TO KNOW ABOUT THE JOKULSARLON REGION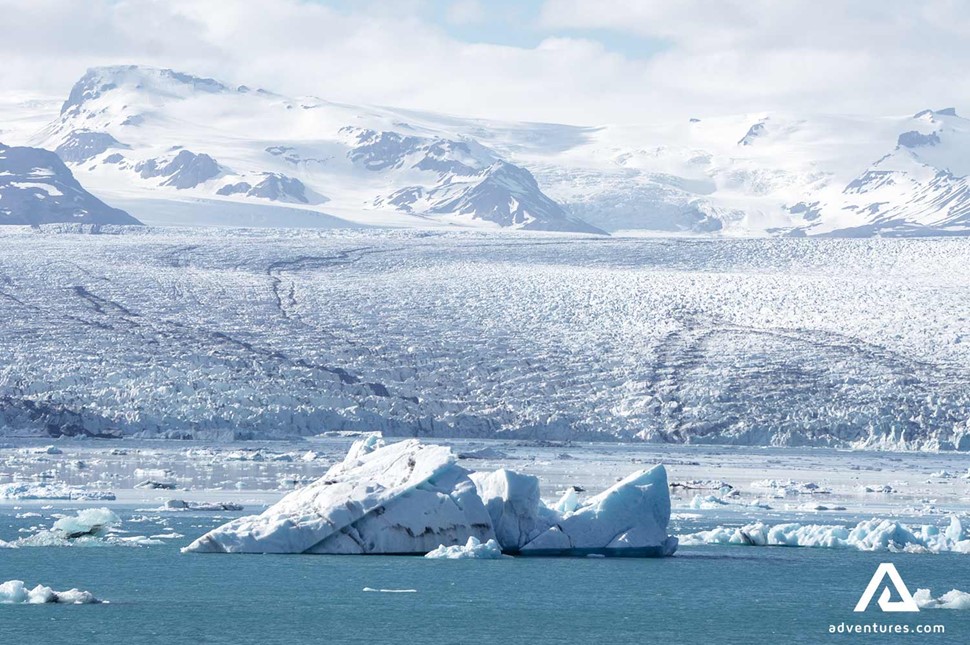 Do you know that the glacier lagoon is the most profound lake in Iceland? Well, now you do!  


Marine animals have found numerous fossils in the lagoon, such as the ocean snail Aporrhais pespelecani.  


Jökulsá River is around one kilometer long from the glacier lagoon, and it is Iceland's shortest stream run by the glacier lagoon. 


An outlet from Vatnajökull, Europe's biggest glacier, is Breiðamerkurjökull Glacier, which takes care of the glacier at Jokulsarlon. 


'Jökull' signifies glacier, 'Ár' signifies river, whereas 'Lón' signifies lagoon.  


The name Jokulsarlon essentially signifies "glacier-river-lagoon" as it is comprised of every one of the three.
THINGS TO DO FOR A PERFECT JOKULSARLON GLACIER LAGOON VISIT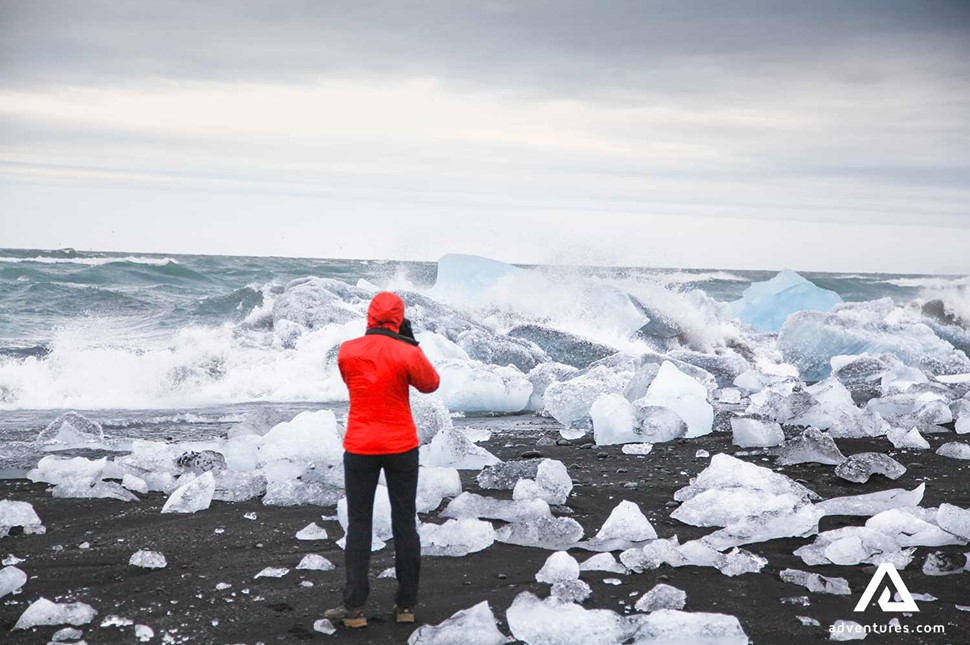 While there are numerous approaches to encounter the greatness of Jokulsarlon, passing by water is enthusiastically suggested. For the most part, boat trips are seen as the simplest method to see all that the district has to bring to the table. Appreciate glacier waters with one of the space's best Jokulsarlon boat visits! Float between the ice on an epic Zodiac visit. Visits last around 1 hour and are only accessible throughout the late spring months.  
Those of you who are feeling a bit more courageous may instead choose to pick a kayaking trip, which permits you to take in the sights at your speed. Whichever method of water-based vehicle you decide to take, your excursion will carry you to an extraordinary scene as you cross between ice shelves that tower high above you. 
These blue chunks of ice are an incredible sight, large numbers of which are far greater than the vast majority's homes. It is incomprehensible not to feel lowered despite the fantastic powers of nature which made this great spot. The incomprehensibility and force of this chilly universe of ice is something you genuinely need to feel for yourself so you can see the value in it.  
WILDLIFE AT JOKULSARLON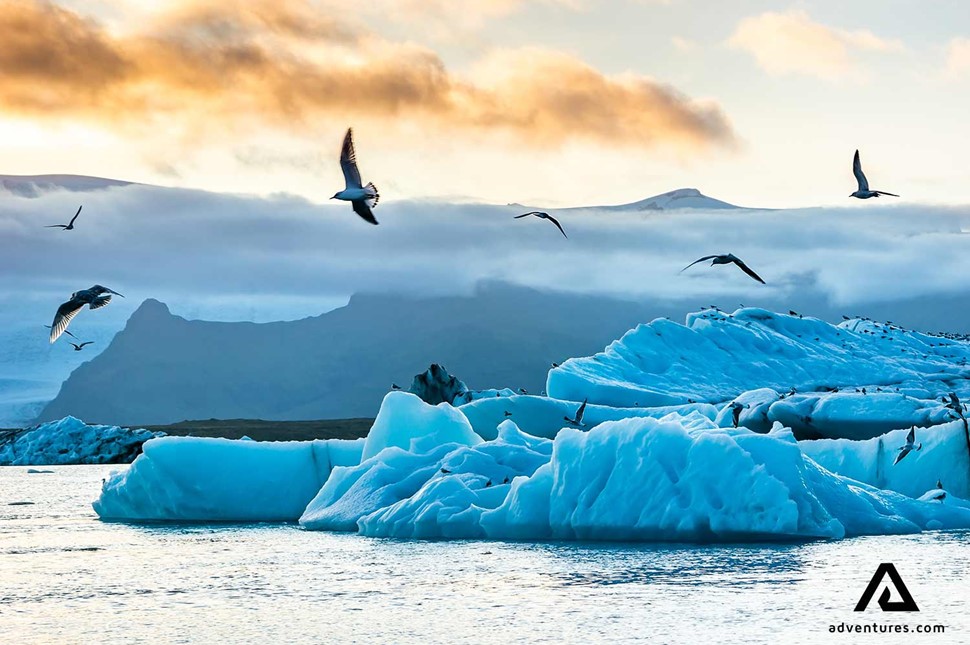 The water of the Jokulsarlon Glacial Lagoon doesn't simply run out of the glacier. It also runs into it thanks to the dynamic tides. Fish who want to keep themselves safe from components, including capelin, find this attractive and use it as an asylum to shield themselves. The presence of the capelin draws in hunters. However nothing excessively frightening, luckily for us!  
Seals are continually searching for a delicious fish dinner. There are two species in Iceland" Dim (Halichoerus grypus) and normal harbor (Phoca vitulina). It's difficult to envision these cuddly critters being unsafe to anything, yet to fish, they are unnerving!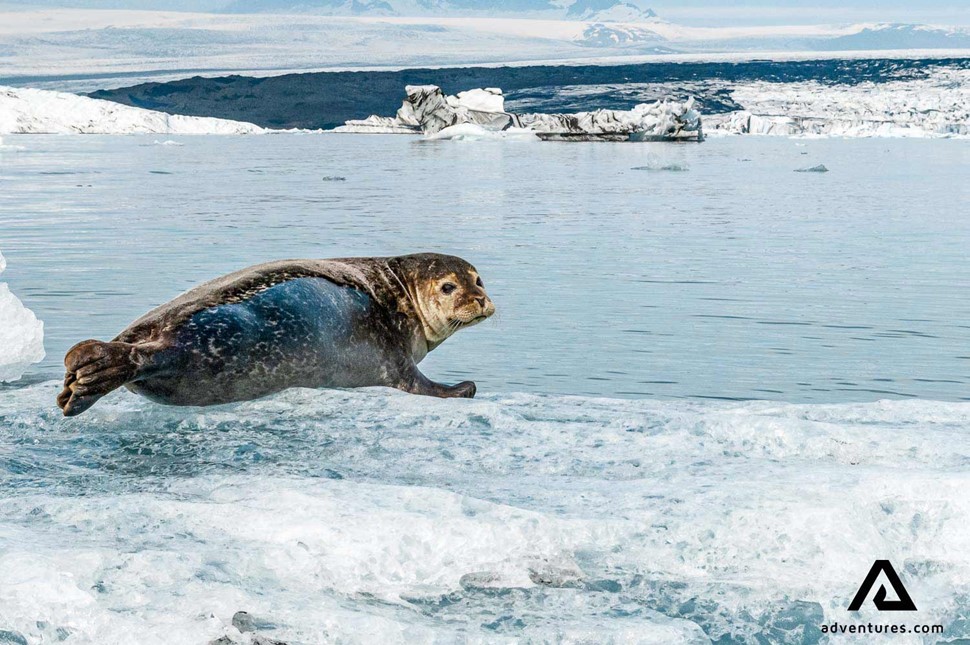 Various birds likewise go to the glacier to feed on the rich fish stocks, including the terns, notable Atlantic puffins (Fratercula Arctica), and a few sorts of seagulls. The ruler of the skies over Jokulsarlon, be that as it may, is the great skua (Stercorarius skua). Bragging multiple feet wingspan, the extraordinary skua is sufficiently large to menace different seabirds and take their well-deserved supper.  
In uncommon cases, the skua has been known to assault and kill more modest birds, assumedly when fish supplies are coming up short. Lately, the Arctic tern has been making the glacier lagoon its settling ground, shielding less forceful birds from the horrendous seagulls and skua.
WEATHER AT JOKULSARLON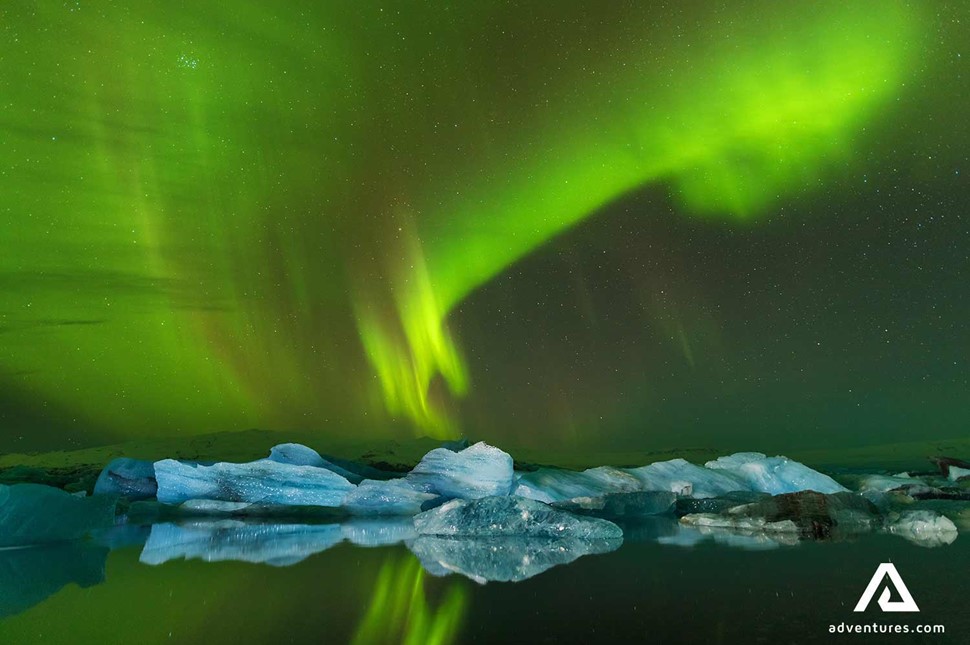 The region surrounding Jökulsárlón doesn't get a lot of assurance from the mountains and is found near the shore to get very windy. The long periods of sunshine resemble Iceland and can change from under 4 as long as 24 hours. It's the haziest in winter and the most splendid over the pinnacle mid-year. The average rate for downpour or snow during every month shifts from around 10 to 15 days. Most rain chances are in December, October, and January. However, the most negligible chances are in November, June, May, and April.  
IS THERE ANYTHING YOU SHOULDN'T DO AT JÖKULSÁRLÓN GLACIER LAGOON ?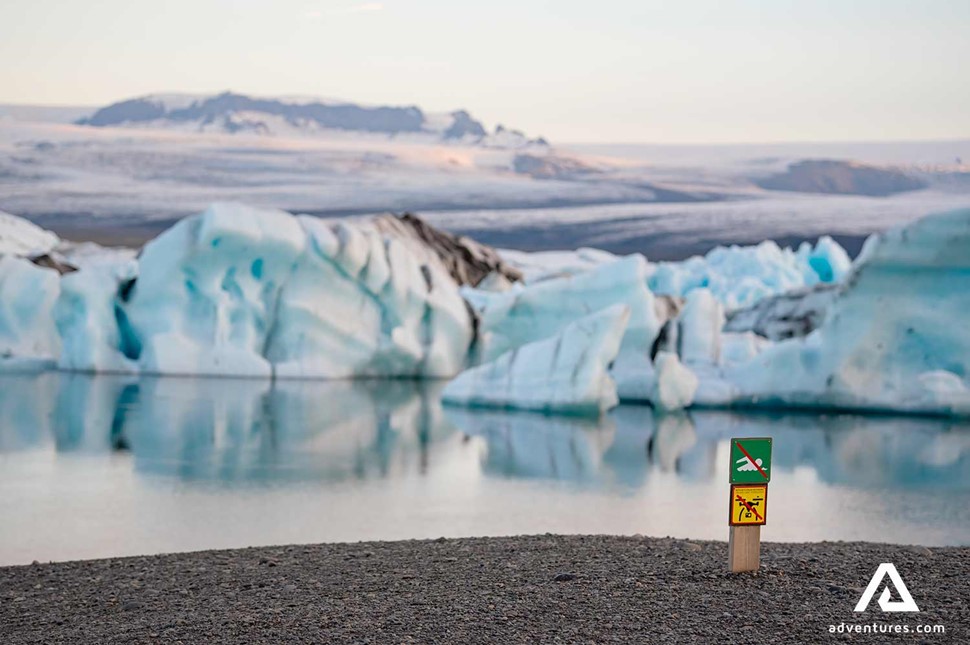 We know we can enjoy and have fun in the glacier lagoon, but several things are not recommended for safety purposes. Have a look!


Try not to drive on rough terrain! Rough terrain driving is unlawful in Iceland and is liable to substantial fines.  


Stepping on icebergs is dangerous as one could all of a sudden. One could undoubtedly suffocate if they got captured. 


Try not to camp or remain for the time being around the glacier lagoon. Wild setting up camp is taboo along the whole South Coast. Campers of numerous types are committed to utilizing the assigned campgrounds. 
 
Getting into the water isn't advisable at all. Do you know why? Because of the water's shallow temperature, it can lead to multiple health concerns, especially hypothermia.  


Try not to leave your vehicle in a plain region. There are a few all-around checked stopping areas close by, so there should be a lot of room for everybody.  


Try not to litter! The spot is lovely, far off, and generally immaculate by the hands of man, so, significantly, we keep that approach to safeguard this everyday miracle for people in the future. 
WHERE TO STAY NEAR JÖKULSÁRLÓN GLACIER LAGOON
Are you wondering where you can stay while visiting the worth-seeing and one of the most attractive places in Iceland? Here we have mentioned a list of one of the best hotels and stay areas near your favorite spot, Jokulsarlon.
Hotel Smyrlabjörg
Lækjarhús Farm Holidays
Fosshotel Glacier Lagoon
Kálfafellstaður Bed and Breakfast
Skyrhúsið Guesthouse
Guesthouse Gerði
Hali Country Hotel
Reynivellir
ATTRACTIONS NEAR JÖKULSÁRLÓN GLACIER LAGOON
Fascinated by the glacier lagoon? Now it is time to visit several other places that can make your visit to sites worth it. We have mentioned some of them here for your convenience. Have a look!
Foss á Síðu Waterfall

Hofskirkja Church

Skaftafelljökull Glacier

Svínafellsjökull Glacier

Öræfajökull Glacier Volcano

Mt. Lómagnúpur

Skeiðará Bridge Monument

Falljökull Glacier

Hvannadalshnúkur Summit

Fjallsjökull Glacier

Heinabergsjökull Glacier

Heinabergslón Glacier Lagoon