The arch with the hole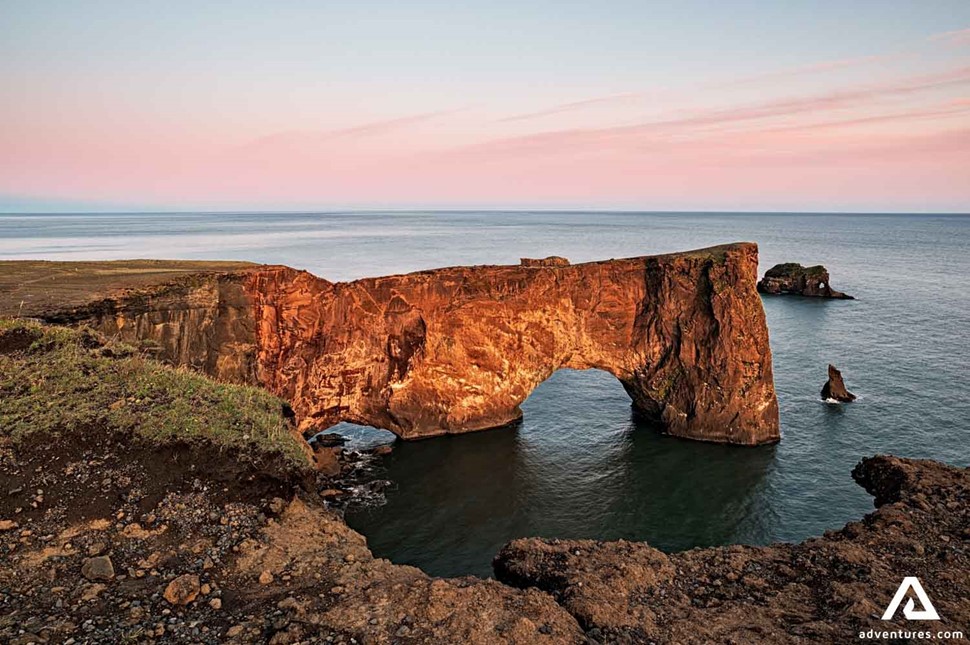 Dyrhólaey's most recognizable attribute is a massive rock arch, divided into two parts, one smaller and one larger. This rock formation is a result of centuries of erosion. The large arch is big enough that the boat can easily swim through it. Both of these arches can be easily accessed, except for the period of summer and spring when puffins nest here. The area is closest from the 1st to 12th of May to provide a peaceful environment for the birds to nest there.
How to get to Dyrholaey peninsula?
Getting to the Dyrhólaey peninsula is easy. It is situated only 12 km from the town of Vik if you're going on the Ring Road. Dyrhólaey is located just off Ring Road, and you can reach it by following Road 218 till the very end. At the end of the paved road, you'll notice a parking lot where you can park your car.
Dyrholaey wildlife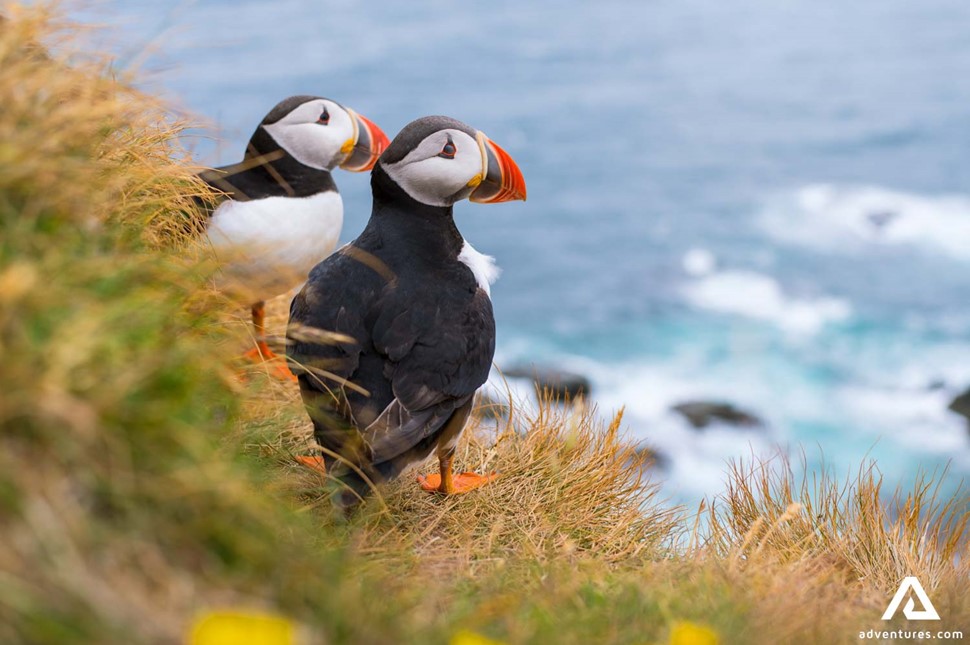 Dyrhólaey is known for abundant wildlife. Is it home to many bird species, including the famous Atlantic Puffin. You can spot them here from May to September. It is one of the closest places from Reykjavik to watch puffins besides Faxaflói Bay, which can be visited from Old Harbor. Try to stay within a respectful distance while watching the birds, not to spook them. To learn more, read our guide on puffins in Iceland.
What to see around Dyrholaey in Iceland?
There are plenty of things to see and do around Dyrholaey, Iceland. Check out the most essential things not to miss out on!
Dyrholaey stone arch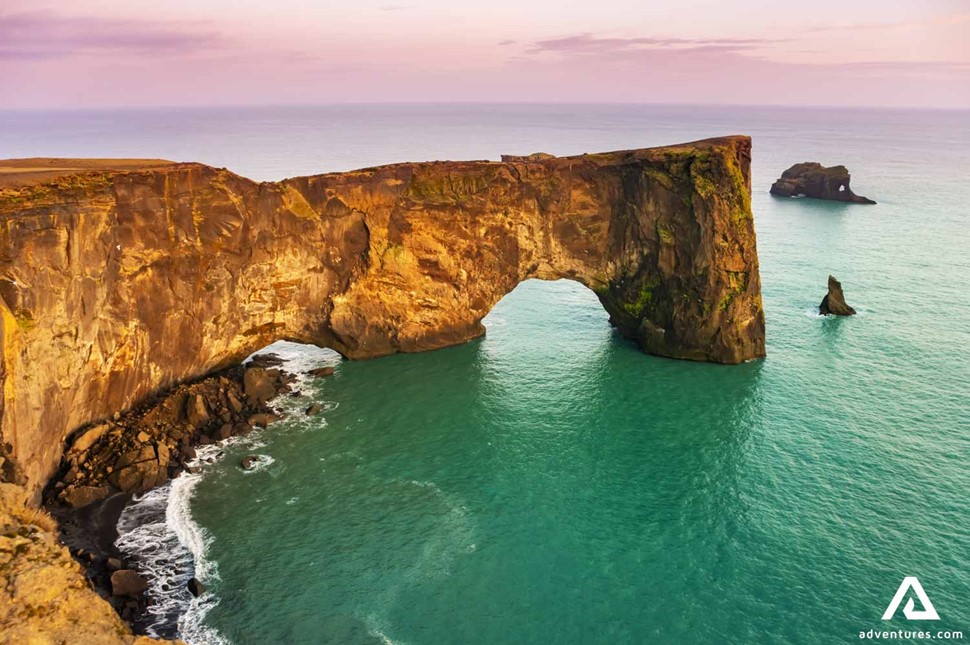 Dyrhólaey stone arch is probably the most recognizable attraction of the peninsula. This massive rock arch is a result of centuries of erosion. The rock formation consists of two arches – one smaller and one larger. The bigger one is big enough that a pilot flew right through it in 1993! Dyrholaey arch is a spectacular place to look at and take pictures of.
Loftsalahellir cave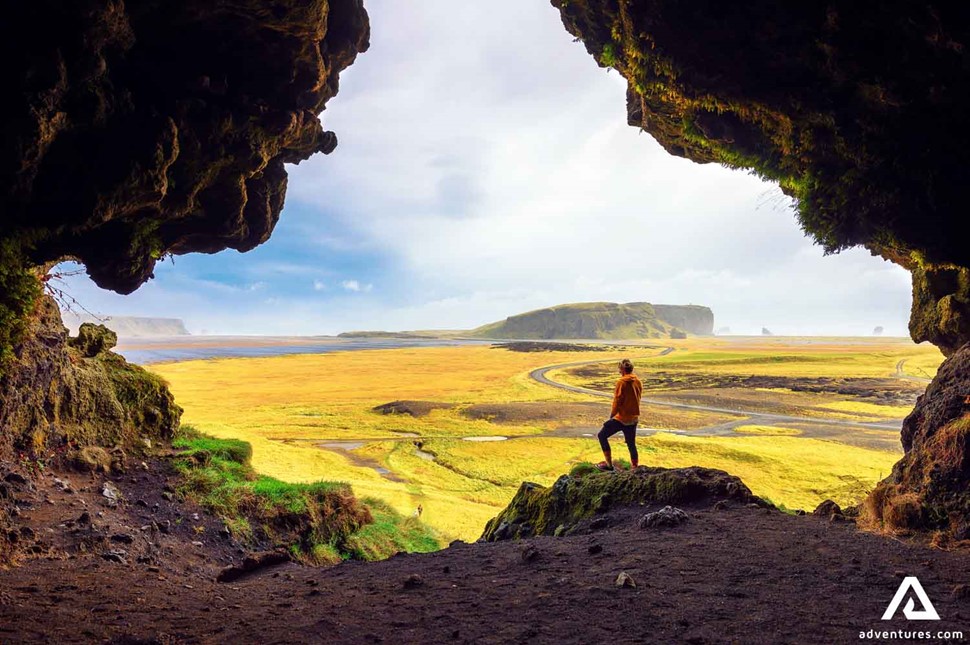 Loftsalahellir cave, situated on the South Coast, offers a panoramic view of the Dyrholaey peninsula and Reynisfjara Black Sand Beach. As a volcanically active region, Iceland is home to numerous ice caves, sea caves, and lava caves. What's unique about Loftsalahellir cave is that it is formed out of tuff rocks of volcanic origin. These rocks are covered with green moss during the summer, creating a beautiful contrast.
Reynisfjara black beach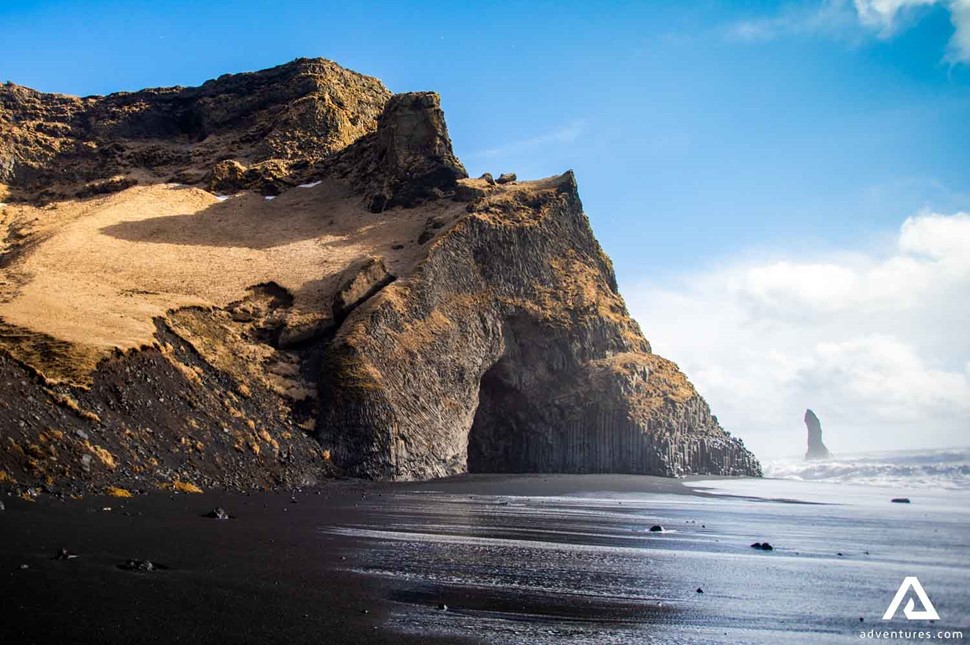 Reynisfjara is a notorious black-sanded beach in the south of Iceland. This beach near the town of Vik is known for a phenomenon called "sneaker waves." It is when the waves can become very fierce at any moment, so you have to be cautious at all times. Other strong features of this beach are basalt cave and Reynisdrangar rock stacks rising from the sea.
Dyrholaey lighthouse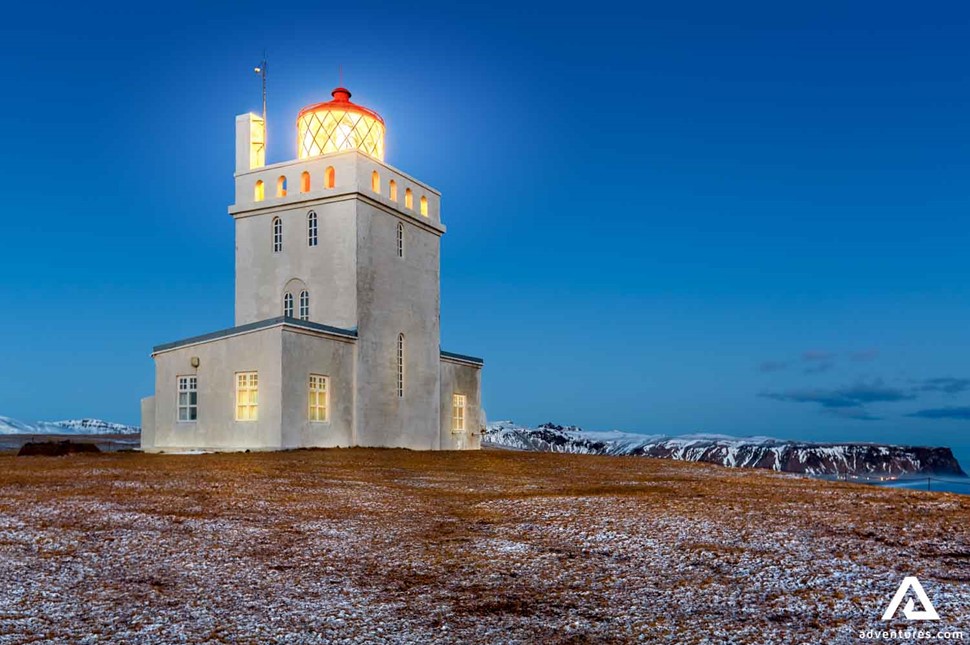 Dyrhólaey also has a spectacular castle-shaped lighthouse looking out on the Atlantic Ocean and rock arches. This picturesque lighthouse was originally established in 1910 and completed in 1927. A white light shining every 10 seconds guides the ship around the coast. We recommend taking an easy but stunning hike to the lighthouse to admire the views over the coast fully.
Dyrhólaey puffins
As we mentioned before, Dyrholaey is one of the top places in Iceland to spot puffins. These cute and funny-looking birds usually live across the North Atlantic Ocean, but the biggest population, around 60%, lives here in Iceland. These birds have been nicknamed 'sea parrots' and 'clowns of the sea' for their comical movement and appearance. Both Icelanders and visitors quickly fall in love with these amazing creatures as soon as they encounter them.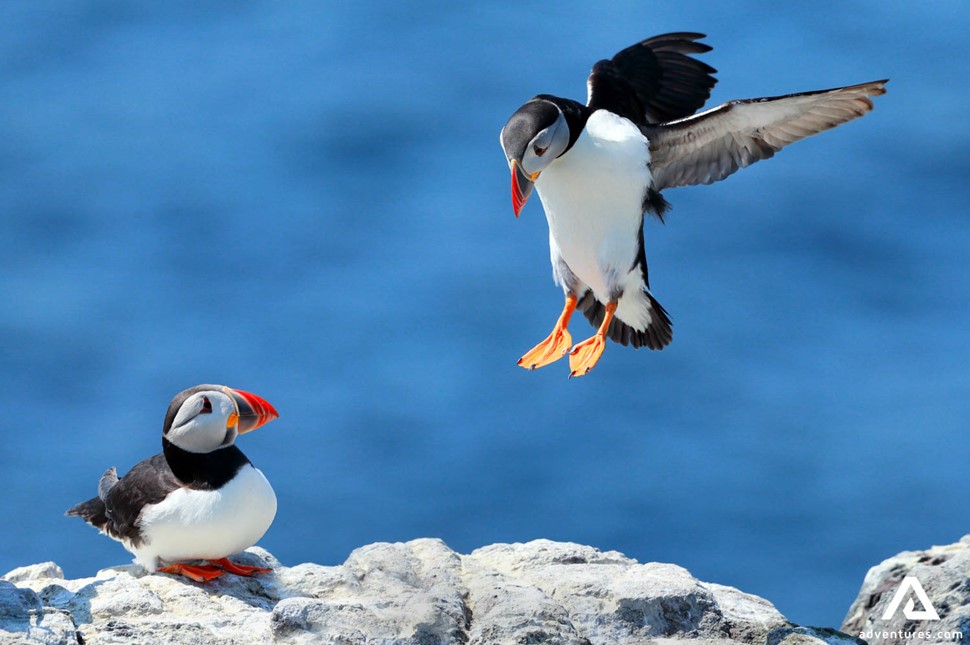 Be cautious when watching these birds! Even though at first puffins can appear friendly and allow you to get very close to them, once at least one of them gets startled, the whole flock can fly away.
The best time to visit Dyrholaey
Dyrholaey is a year-round destination, but there are some particular things you should know before going. The summer months are the most popular months to go there and see the birds. Just keep in mind that some closure might be in place during the nesting period. If you come during winter, you should dress very warmly, as there is almost no place to hide from the wind.
Regarding the best time of the day, visit Dyrhólaey either early in the morning or later in the afternoon to avoid big crowds as it is a popular tourist destination.