Things to see and do in Trondheim
With plenty to see and do, below are some of the top ways to spend an hour, a day, or an entire weekend in Trondheim:
Nidaros Cathedral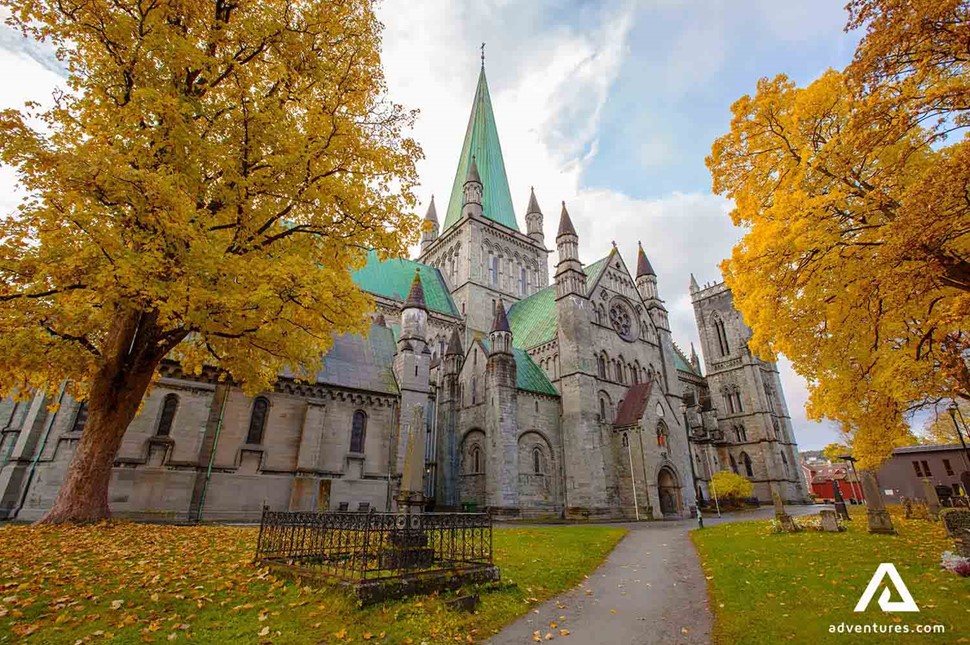 The highlight of any trip to Trondheim, the Nidaros Cathedral is built over the burial site of Saint Olav II, who became the patron saint of the nation, and is reminiscent of those at both Salisbury and Wells in England. Construction began in 1070, and the cathedral became the most important Gothic monument in the whole of Norway. Christians from northern Europeans used it as a pilgrimage site during the Middle Ages.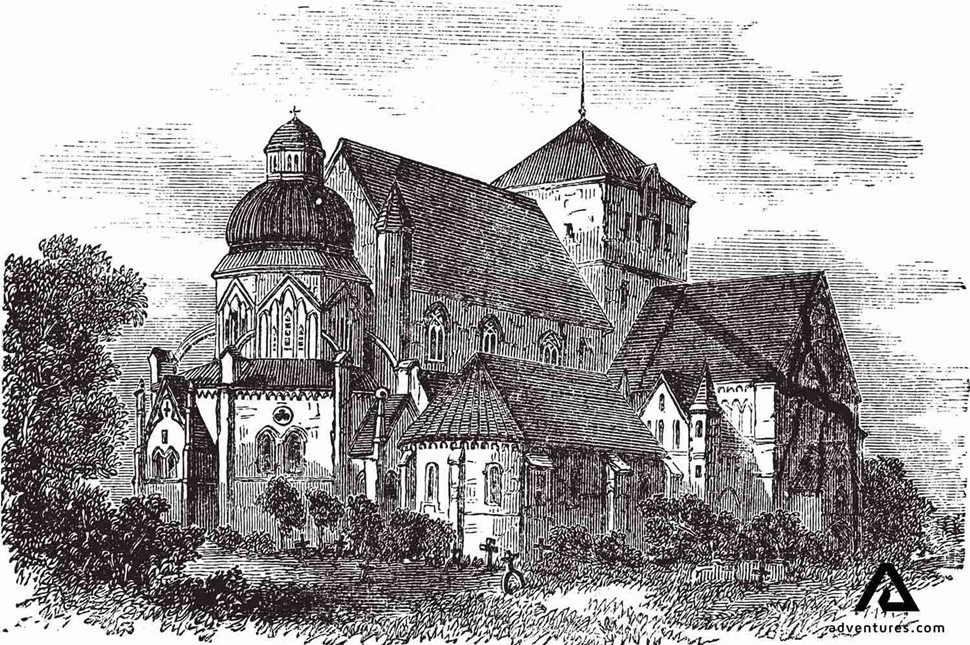 With its beautifully carved western front, and excess of 50 sculptured figures lining the restored rose window, the cathedral always stuns visitors and is well worth a walk around when you come to the city. Be sure to visit the crypt, the fascinating archaeological museum and the royal regalia that features the coronation crowns of Norway's king and queen. You must pay to enter the cathedral, but a combination ticket gives you the best value and allows you to visit everything inside the cathedral. If you can't afford to go inside, simply admiring the impressive structure from the outside – especially the west front – is almost as rewarding.
Bakklandet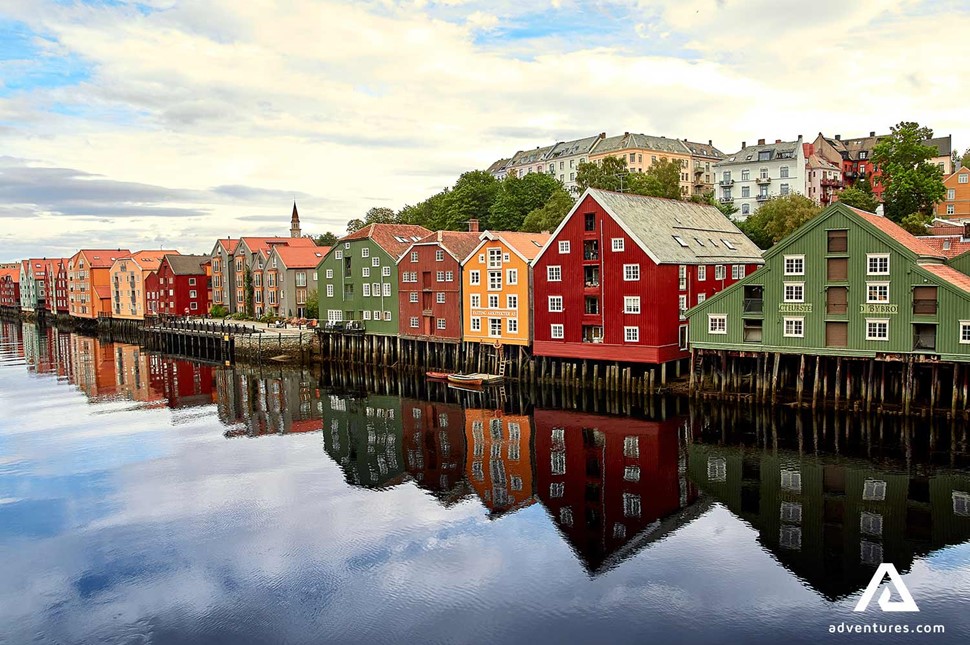 The cobbled streets and wooden buildings of the Bakklandet neighborhood are Trondheim's version of an old town. Fortunately, they were saved from being demolished less than 50 years ago. A popular neighborhood with visitors and locals alike, it has shops, cafes and bars aplenty, and is perfect for a light stroll around. With several places of interest to stop at, including the Old Town Bridge and the ramshackle Bakklandet Skydsstation, you can get a great photo opportunity or a scrumptious homemade cake.
Museums in Trondheim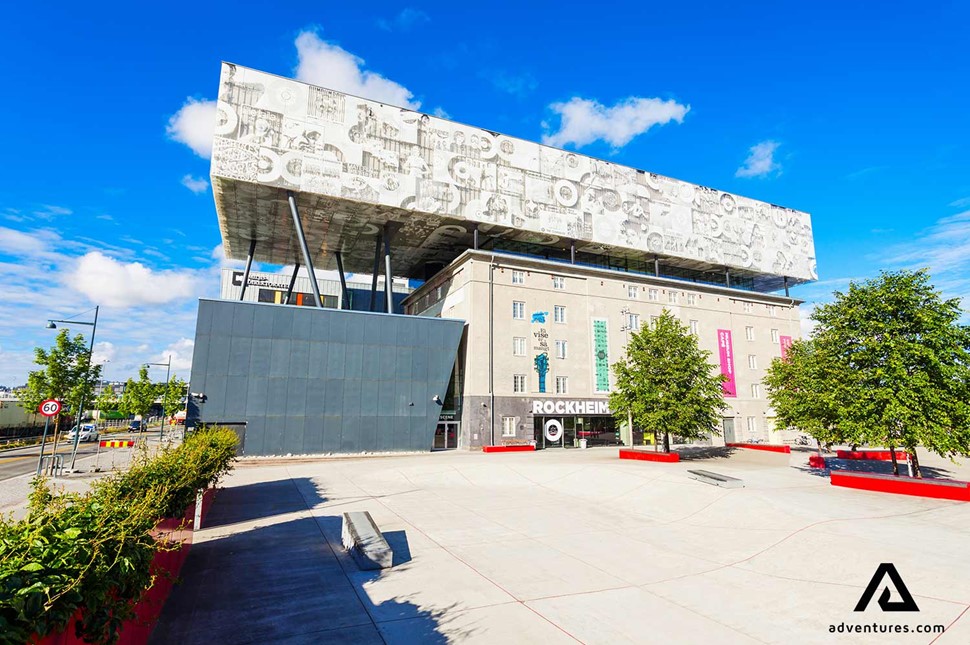 With a proud musical heritage and a particular love of heavy metal and classical music, two museums in Trondheim pay homage to this love of music and are interesting and entertaining to explore, especially when the weather isn't conducive to walking around without being dressed head to toe in waterproof clothing or clutching an umbrella. Rockheim is situated in the Trondheim's center near the train station and cruise ship port, while the Ringve Museum can be reached after a bus journey to the leafy Lade peninsular.
There is also the brilliant Trondelag Folk Museum. The open-air cultural heritage museum has more than 80 buildings in its collection, some of which date as far back as the 12th century.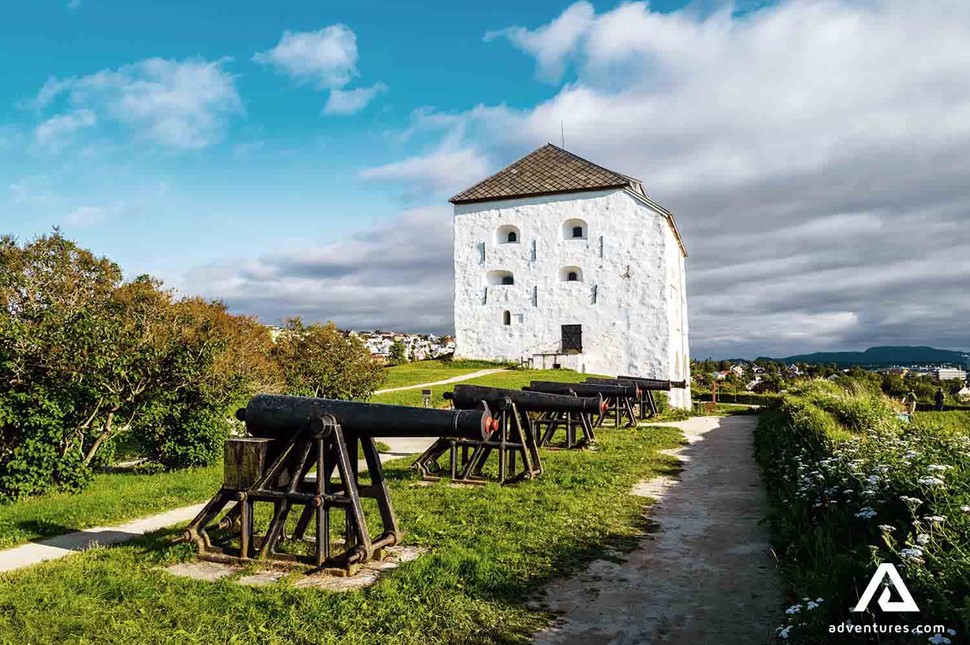 The historic Kristiansten fortress is also worth a visit. Built after the great fire in 1681 to protect the city against an attack from the east, it now stands guard over the city, offering spectacular views over Trondheim and the surrounding area of fjords and mountains.
Hiking in Bymarka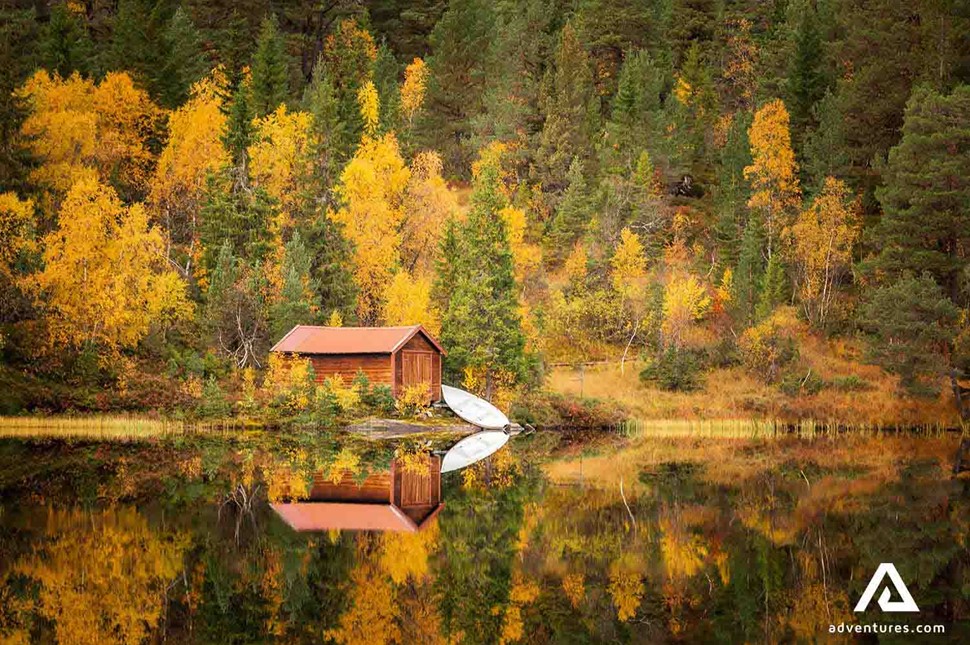 The city forest of Bymarka in the southwesterly area of the city gives visitors hundreds of miles of hiking and cycling trails, many of which become cross-country skiing trails in the winter months. The perfect anecdote to the hustle and bustle of city life, this forest is a great getaway.
Food and drink in Trondheim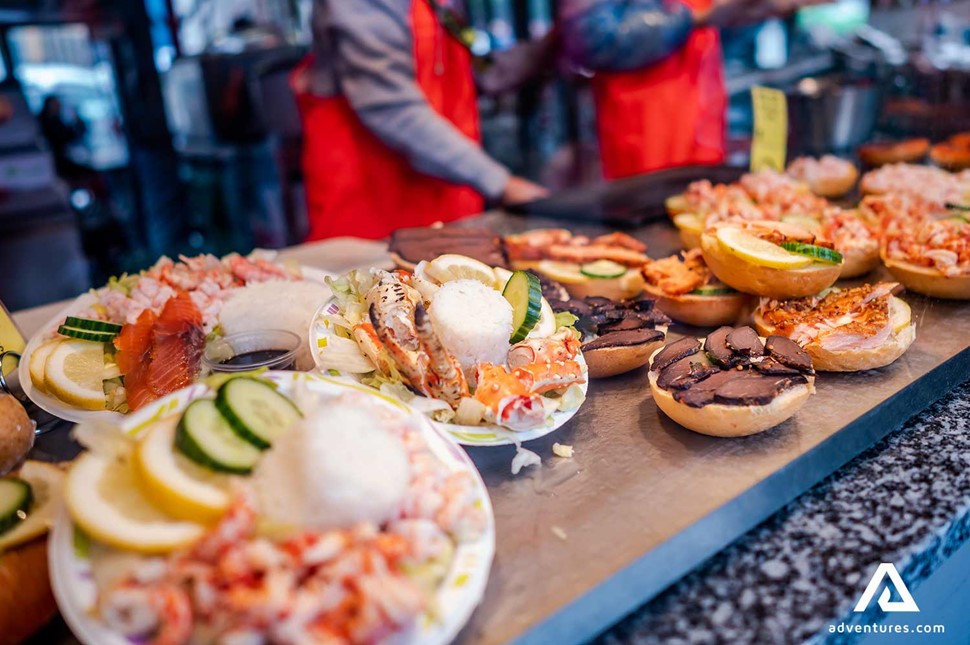 Whether you want to try some of Norway's best seafood delicacies or simply want to tuck into a juicy burger, Trondheim has plenty of options for foodies. Below are just a few of the best:
Brittania Breakfast
If you're fortunate enough (or wealthy enough!) to be staying at the luxury Brittania Hotel, then you'll not want to miss their lavish breakfast buffet. If you're not staying there, why not visit anyway? With such a delectable and huge spread, breakfast will set you up for the day ahead!
Egon
This place has just about everything for everyone and is a real crowd-pleaser.
Dromedar Kaffebar
Conveniently situated right opposite the Old Town Bridge, this delightful little café has some wonderfully warming drinks for those cold, winter days. It also serves up plenty of yummy snacks perfect for recharging your energy levels.
Graffi Grill
The cozy, candlelit setting of this restaurant makes it a lovely place to stop at for a bite to eat at the end of a long day of exploring the city.
Hevd Handverksbakeri
This fantastic bakery has cinnamon rolls to die for. It also transforms into Una Pizza and Bar after 4 pm.
Staying in Trondheim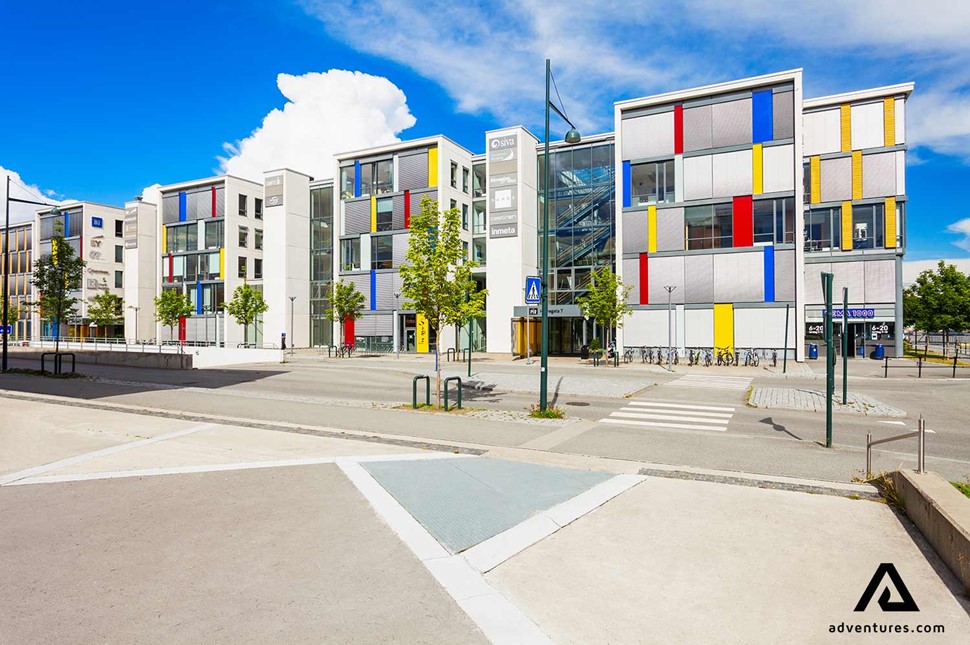 With a comprehensive selection of hotels, ranging from business-class conference to chain to budget, it also has a good number of cheaper options such as guesthouses and hostels. Be warned that accommodation can get booked up fast in this small city, especially if it's hosting a major conference or sporting event. So try to book in advance whenever possible to avoid disappointment.
Also be warned that some of the newer, more modern hotels such as the Clarion Congress and the Scandic Lerkendal, are not centrally located. Exploring the city from there may not be quite so convenient.
With a forest, magical scenery, a grand cathedral and more museums than you can shake a stick at, Trondheim is a wonderfully pleasing alternative to the crowded streets of Oslo and Bergen.