Gothenburg – Sweden's Friendliest City
Situated on the West Coast of Sweden, the friendly city of Goteburg has always been a popular spot for tourists in search of a safe but exciting European getaway. The city combines culture and class with nature and urbanity and boasts a rich and intriguing history; while it may sound like a cliché, Gothenburg really does have it all.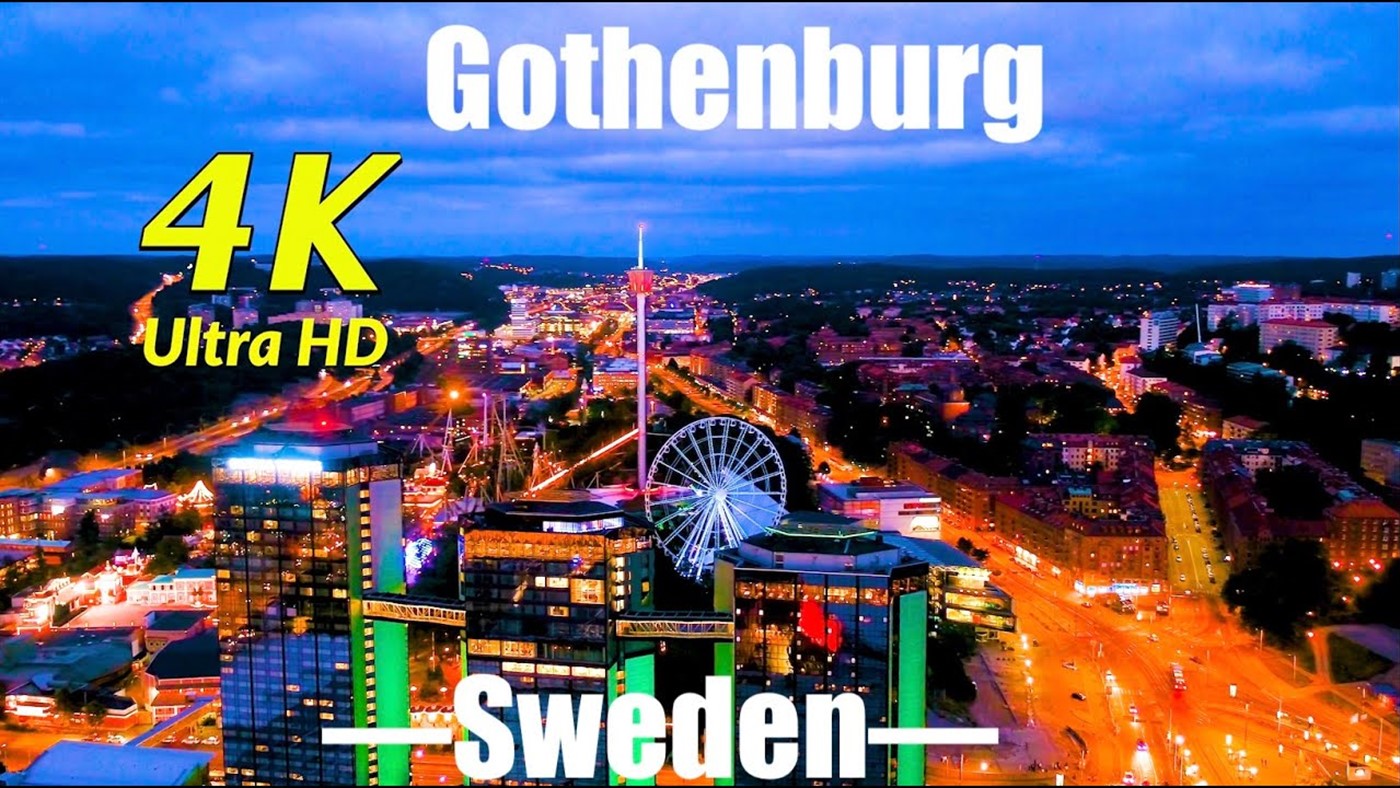 Explore Gothenburg – things to do
Stroll or cycle along its leafy boulevards and beside its Dutch-style canals, dine in its world-class restaurants and trendy cafes, dive into the wintry waters at one of its many wild swimming spots, or hike its many breathtaking trails.
With its stunning archipelago offering tranquility and an opportunity to connect with nature, you can escape the hustle and bustle of Gothenburg city life during the day. In the evening, you can step out of your hotel and wander up and down the delightful streets before tantalizing your taste buds in one of its hundreds of eateries. Or if shopping is your thing, you can do so until you drop, and then restore yourself and soothe your aching feet in one of its many spas and saunas.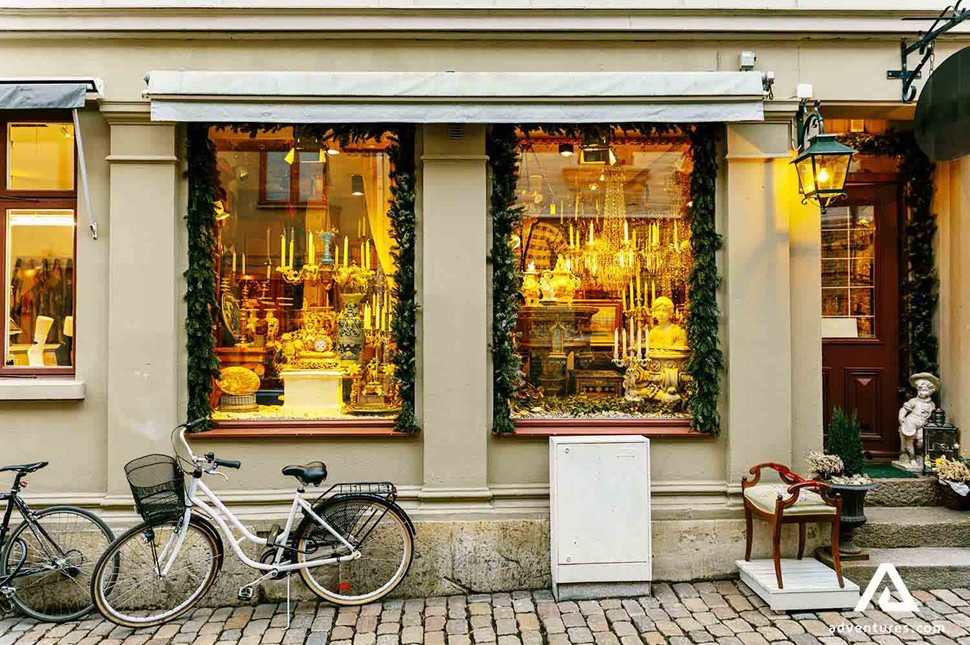 There's no shortage of things to do in Gothenburg. Whatever your age or whoever you're traveling with, you can be as busy or as relaxed as you wish. But whatever you do, be sure to take the time to soak in the atmosphere of Sweden's second-largest city and indulge in its friendly, welcoming vibe.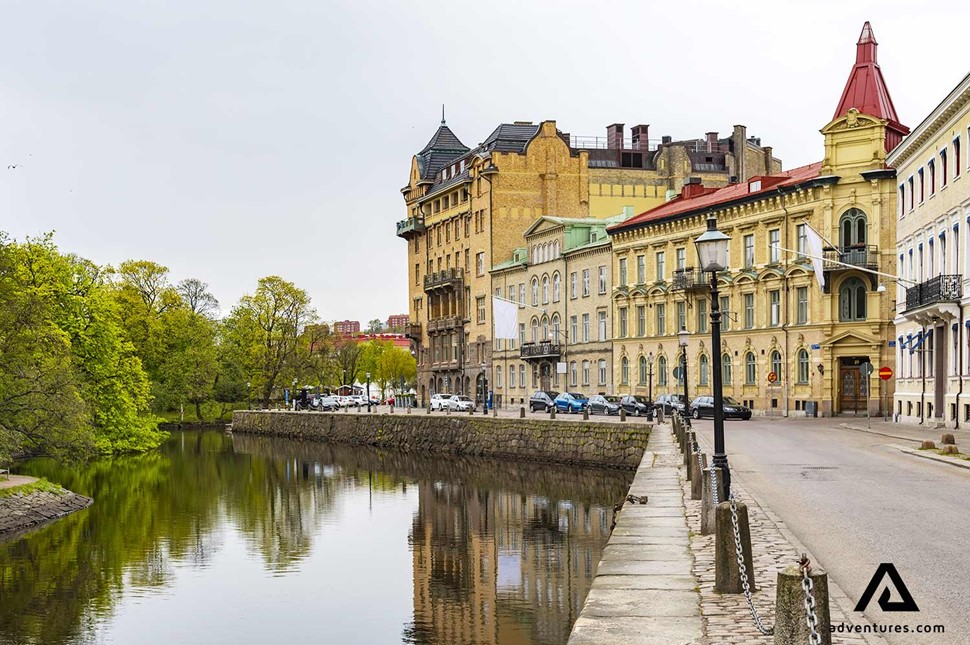 A short history of Gothenburg
Founded in 1621 by King Gustav II Adolf, the city of Gothenburg quickly established itself as a significant commercial fishing hub, where tons of fish were caught, sold and traded by fishermen for many years to come. While the city underwent modernization over the centuries to become known for a variety of other industries (the birthplace of Volvo cars, for example), Gothenburg remains proud of its rich fishing heritage and is one of the best places in the entire country for high-quality seafood. With an abundance of restaurants and casual eateries, Gothenburg caters to all manner of taste buds. While it specializes in locally sourced fish and seafood, chefs are experimenting with all types of foods and every cuisine imaginable. Quite simply, if you're hungry, Gothenburg is the place to sate your appetite!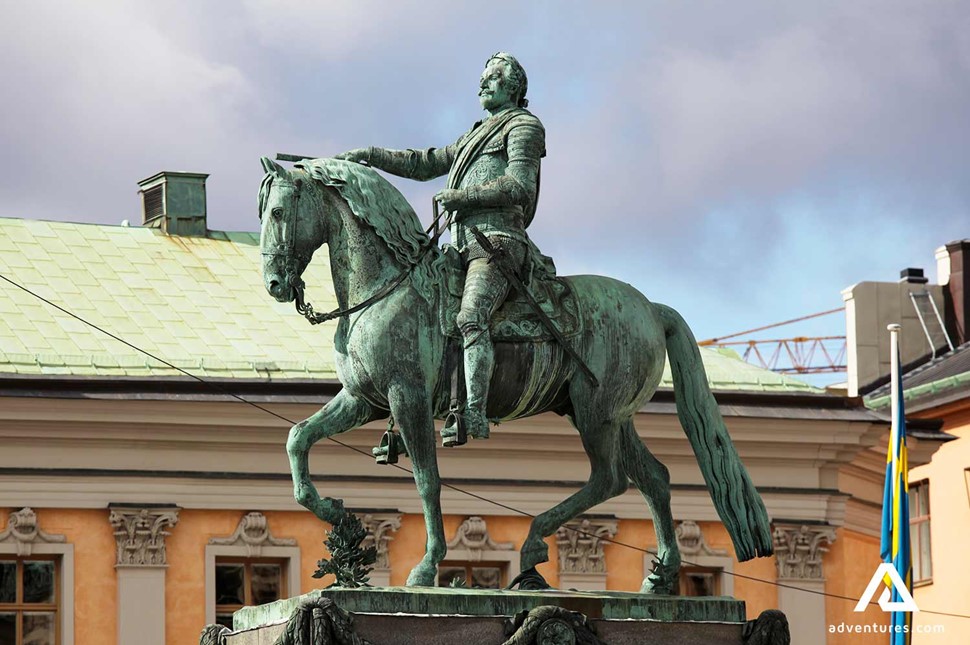 Gothenburg is an easy city to explore by foot or bicycle due to its relatively small size – don't be fooled though! Gothenburg extends for kilometers beyond its main streets to include a host of parks and nature reserves, and overall, has everything you'd expect from a major international destination. For a weekend getaway filled with fun and exploration or a fortnight of relaxation surrounded by the beauty of nature, Gothenburg will have you yearning to return the minute you leave.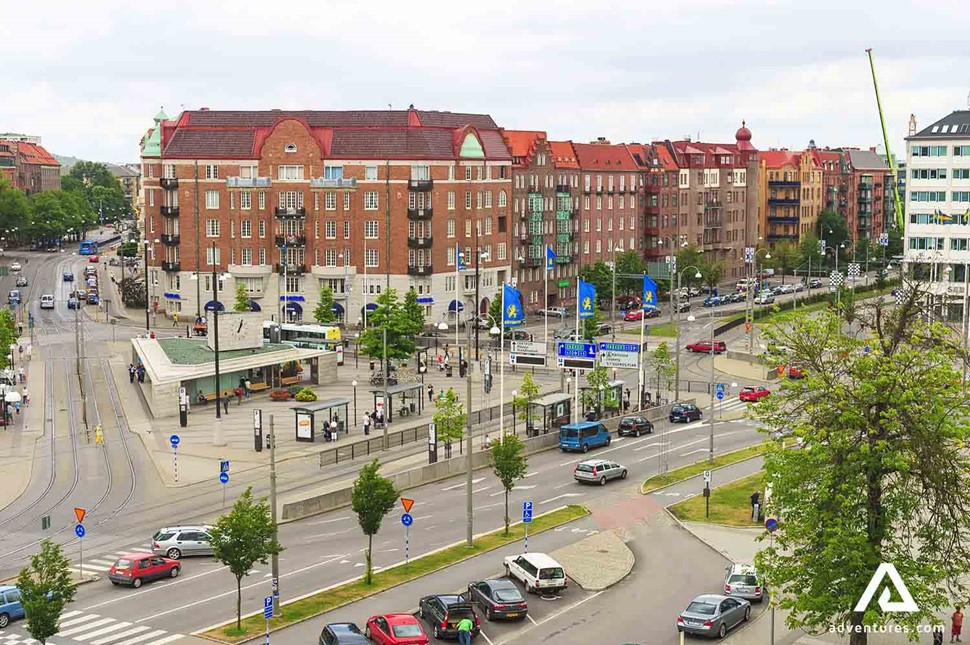 Where is Gothenburg?
Situated along the Gota River Estuary on the country's west coast, Gothenburg is an important seaport and Sweden's second-largest city on its southwest coast. Lying around 240 miles (390 kilometers) southwest of Stockholm, it's the capital of Vastragitalandlan county and can be reached by various forms of transport both from within Sweden and from around the world.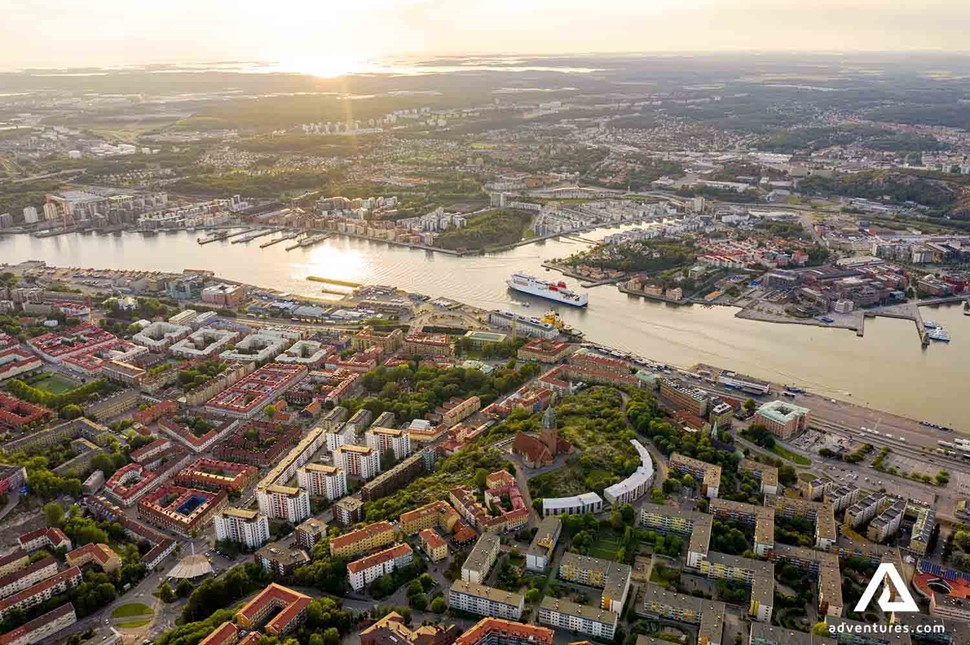 How can you reach Gothenburg?
With a variety of transport options to get you to Gothenburg from wherever you are in the world, getting there is easy. While leaving it is just as easy, we can't promise you'll want to!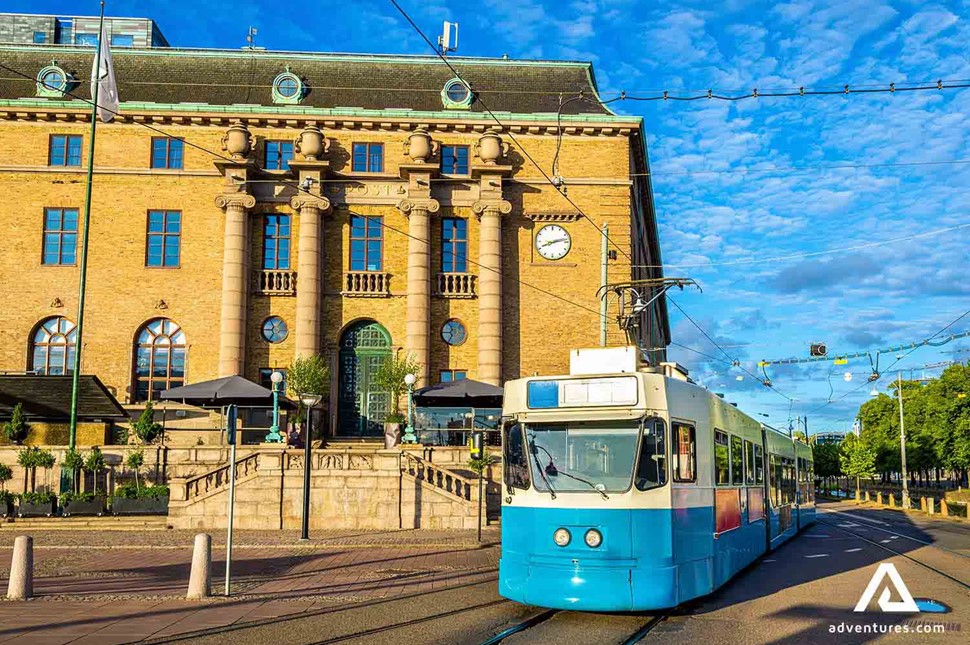 Reaching Gothenburg by air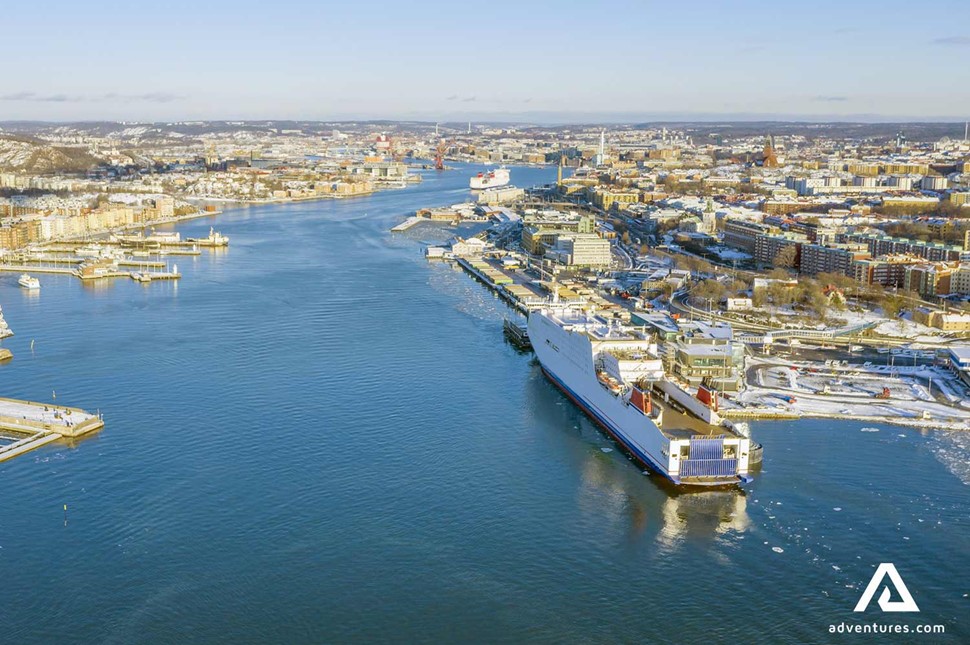 Within easy reach of the city, all commercial air traffic is routed through Gothenburg-Landvetter International Airport.
Reaching Gothenburg by train
Calling at Gothenburg's Central Station on the northern edge of Drottningtorget, local trains and intercity services from cities like Stockholm and Malmo arrive and depart daily. Long-distance sleeper trains traveling to the middle and far north of Sweden also use this bustling station, along with international trains from Oslo, Copenhagen and further afield.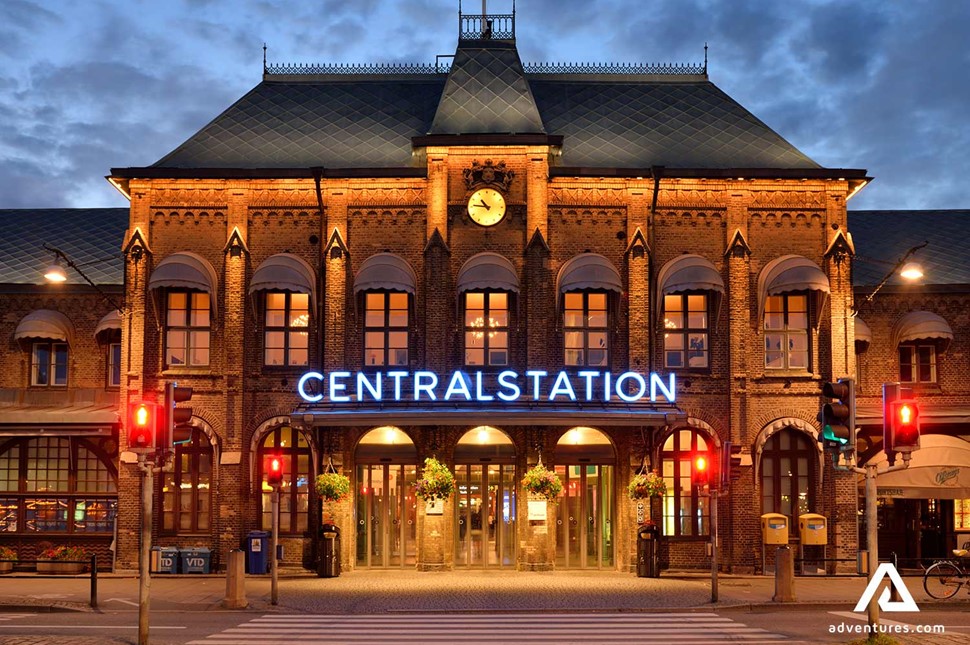 Reaching Gothenburg by bus
While not the main train station, the large glass building known as Nils Ericsonterminalen, is likely where you'll arrive when you travel to Gothenburg from Norway, Denmark or anywhere else in Sweden. Adjoining the main station, you'll find machines selling airport bus tickets and an information (Vasttrafik) desk with plenty of useful guides to local bus routes and trams.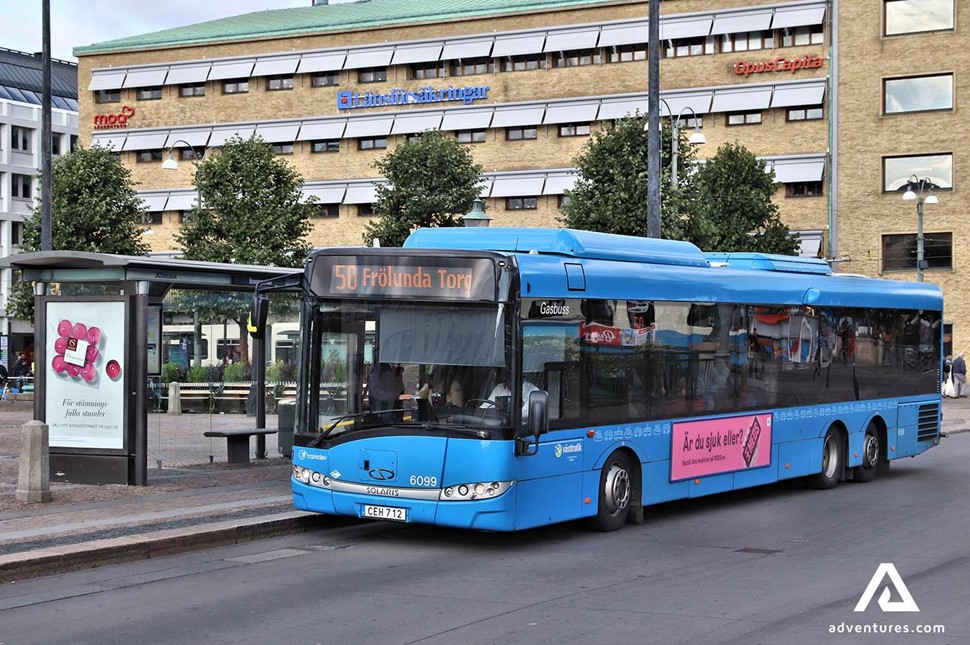 Reaching Gothenburg by ferry
Served by several Stena Line ferry routes, Gothenburg has daily arrivals from both Kiel in Germany (14h 30min) and approximately five daily arrivals from Frederikshavn in Denmark (3hr 15min).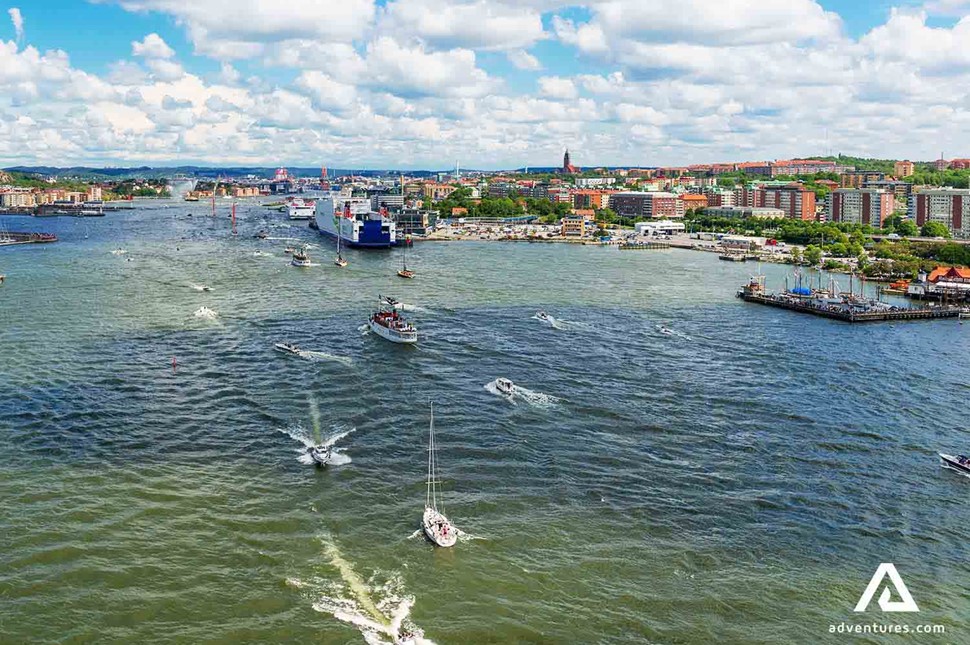 Gothenburg's weather and the best time of year to visit
With a delightfully warm and temperate climate, Gothenburg does experience a lot of rainfall throughout the year, so you'll need to pack an umbrella and a waterproof jacket. Below is a summary of the weather conditions in summer and winter: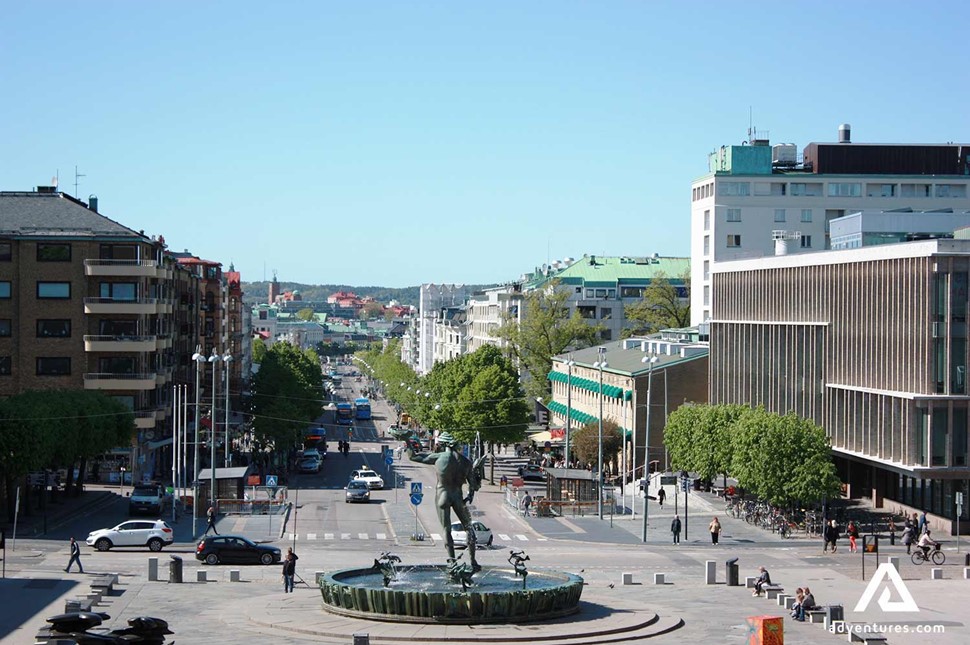 Summer in Gothenburg is from June through to August
The most popular time of year to visit Gothenburg is during the  summer months when the city's weather is at its very best. With temperatures rarely exceeding 22°C, it's the kind of warm that invites you to dine outside and encourages you to explore the surroundings without wilting in the heat.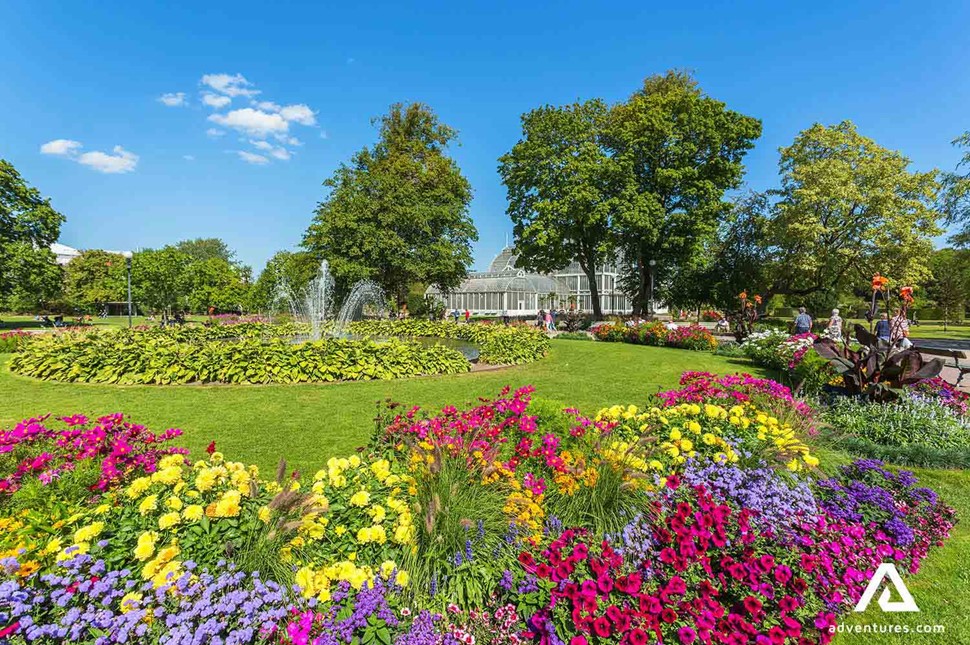 Summer is also the season (around June 21 specifically) for witnessing the phenomenon of the 'Midnight Sun,' when the sun can be seen for a full 24 hours a day; a rare sight not to be missed.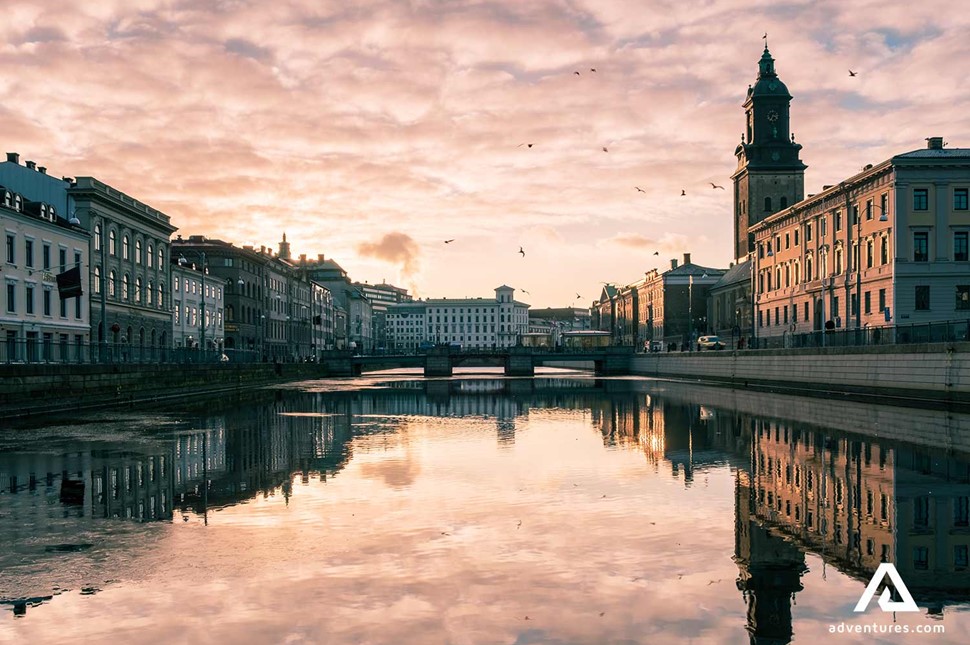 That said, tourist numbers can reach their peak during summer, so be prepared for crowds and a little jostling for space at restaurants and outside venues.
Winter in Gothenburg is from mid-October through to March
Not a peak season for tourists, winter in Gothenburg still has plenty to offer visitors, provided you bring adequate warm clothing and are prepared for temperatures to drop as low as -1°C. However, if it's winter sports you're after, then you can skate, ski or sled your days away without the crowds.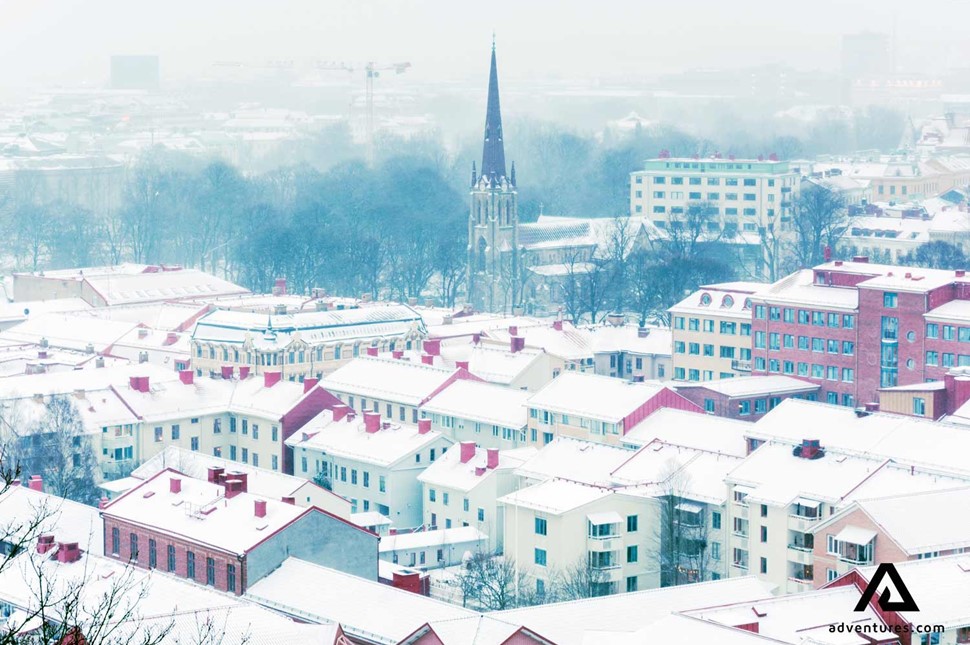 You'll have a blast whatever time of year you choose to visit Gothenburg, but most prefer to visit in the summer when the days are long and languorous and the mood is always relaxed and sunny.
Where to stay in Gothenburg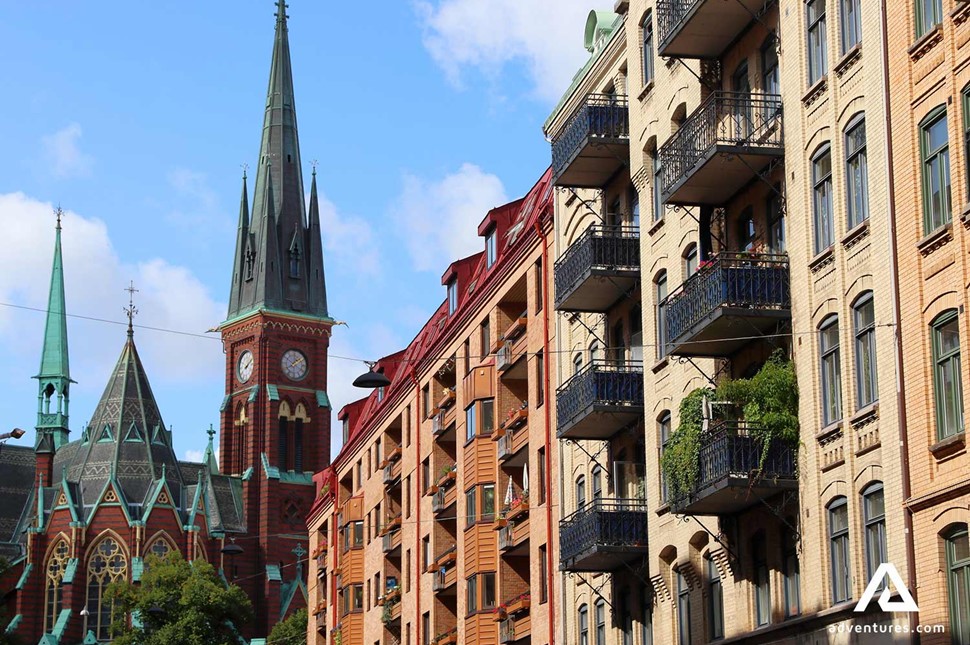 While Gothenburg is a relatively small, walking/cycling-friendly city, it still pays to try and find accommodation in a central location so that you can easily reach its many attractions and sites of interest. Selecting a hotel without properly checking out its location isn't the best idea. You could end up staying in an area of the city that doesn't give you easy access to all that Gothenburg has to offer, and you may find yourself having to travel around on foot or by public transport more than you'd anticipated.
Perhaps one of the best locations in Gothenburg is the Central Station. Staying in a hotel close to it, next to the old inner city, will ensure that you can easily and safely walk to attractive areas such as Haga (renowned for its picturesque wooden houses), Gotaplatsen (a historic public square) or the Maritime Center by the pretty river.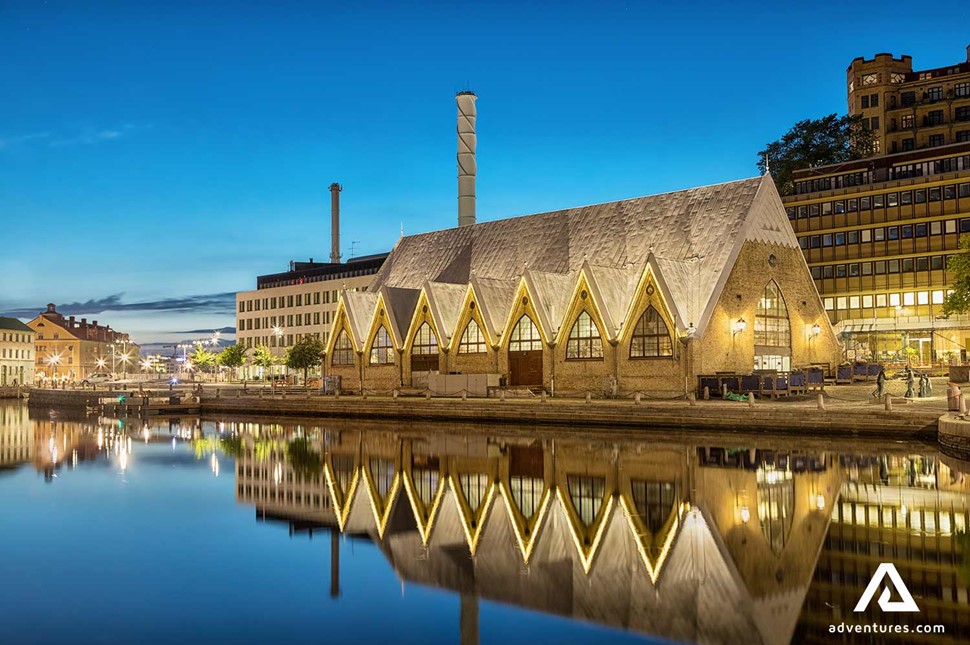 With so much to offer visitors, Gothenburg is a destination that delights everyone who goes there. Whether you're on a romantic break, family holiday or journey of self-discovery, the city and its friendly inhabitants will welcome you with open arms and leave you dreaming of returning the minute you leave.