Where Is Umeå Located?
Umea is a city located in the North of Sweden. It is the seat of Umeå Municipality and the capital of Västerbotten County.
How to Get to Umeå
There are multiple ways to get to Umeå: by air, bus, train, or ferry. The city's airport is conveniently located at the city's center—it only takes ten minutes to travel from one to another.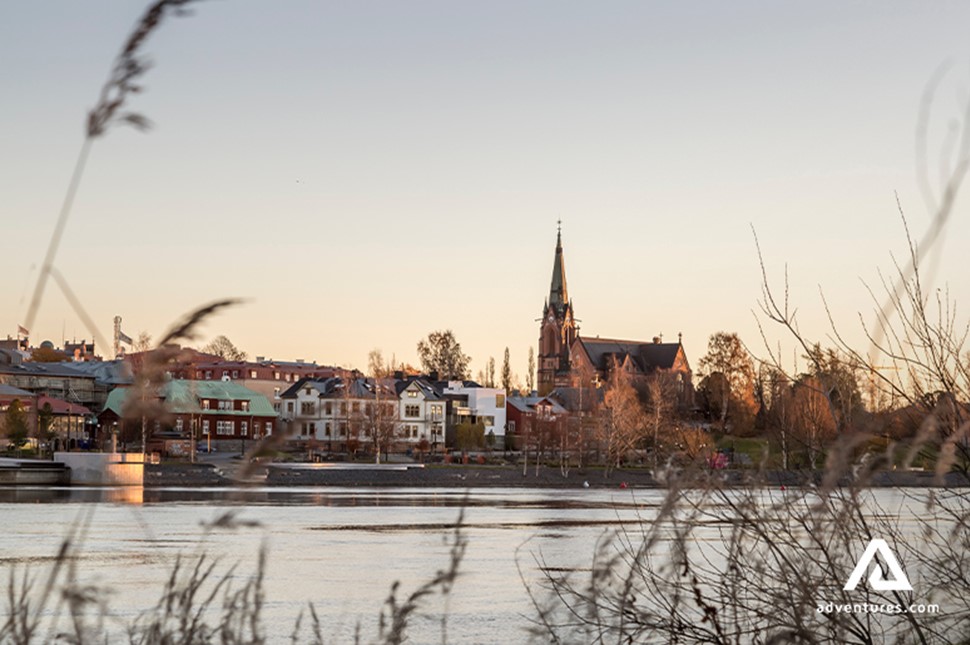 By ferry
To travel to Umeå, you can take a tour of the Gulf of Bothnia. It's a new vessel that operates between Vaasa, Finland, and Umeå, Sweden.
By train
Traveling to Umeå by train is easy. If you're coming from the south of Sweden, the Bothnia Line helps shorten the travel time by several hours.
By air
There are many domestic and international flights from Stockholm, Gothenburg, Östersund, Kiruna, and Helsinki that fly directly to Umeå.
By bus
There are many bus services that go to Umeå, including Ybuss, FlixBus, and Länstrafiken. 
General Information about Umeå
Area - 31.8 sq km (12.3 sq mi)

Population - 130,224

Location - Västerbotten County, Sweden

Established - 1622

Best time to visit - Winter

Top attractions - Bildmuseet, Västerbotten museum, Umedalen skulpturpark
Brief History of Umeå
Umea was founded in 1622 by the King of Sweden, Gustavus Adolphus. For centuries, its location was ideal for its inhabitants. It is located on the sea of Bothnia and is surrounded by forests for logging purposes.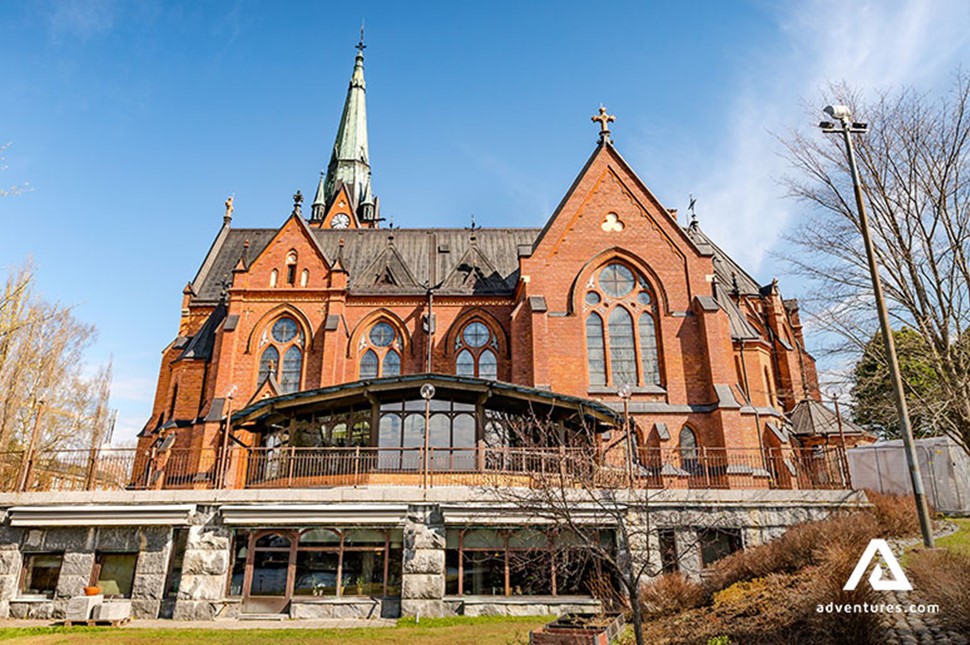 What Is Umeå Known for?
Umea is most known for its great university. The University of Umeå was founded in 1963 and is known for its strong research profile. It has around 27,000 students and 1,600 employees.
What to Do in Umeå
Umeå Jazz Festival
The biggest event in Umea is without a doubt the annual winter festival called "Umeå International Jazz Festival". The jazz festival lasts around 10 days during February every year, and it is the biggest jazz festival in Scandinavia.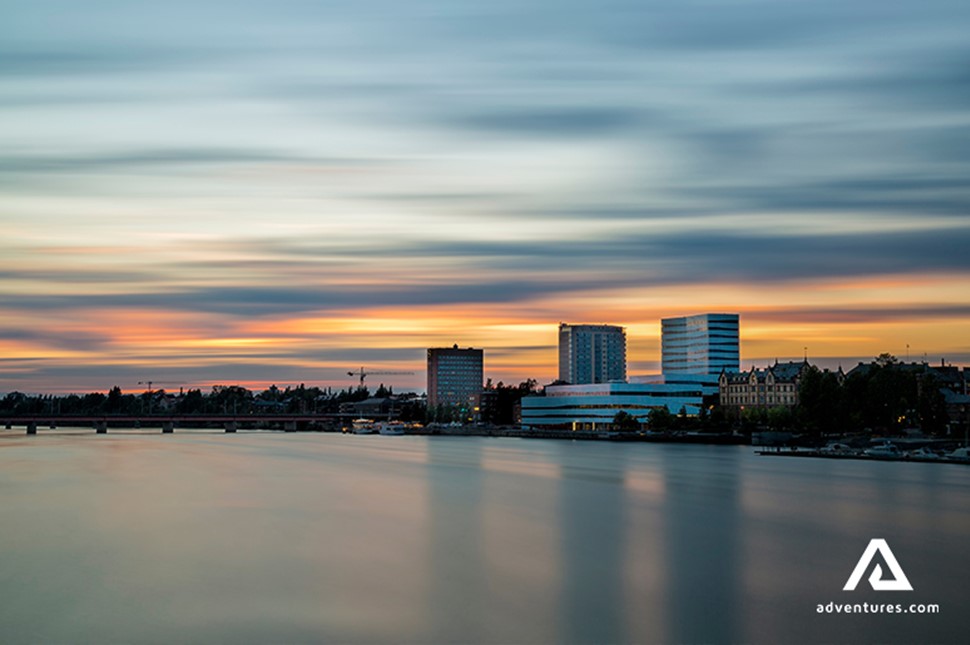 Guitar Museum
A discreet-looking building from the outside, a true musician's paradise from the inside. The guitar collection, assembled by two brothers in 1970s, holds over 500 electric guitars from 1950s and 1960s. The collection includes some of the rarest instruments, such as the Gibson Flying V from 1958, Les Paul from 1960, or Fender Broadcaster from 1950. Most of these guitars also had famous owners.
Umedalen Sculpture Park
Previously a psychiatric hospital, it is now the biggest art gallery in Sweden. Umedalen is definitely a place to visit. After the hospital was closed in the 1980s, a developer named Baticgruppen chose its parkland for an annual art exhibition. The company bought one sculpture from each exhibition, and it became a permanent exposition of 40 art pieces.
Umeå Rådhus
After the city was almost entirely burned down in 1888, the architect named Fredrik Olaus Lindström was ordered to design new city landmarks. The town hall was one of the first buildings reconstructed after the fire. It stands on the same ground as the former building from the 17th century. This building has a Neo-Renaissance design with a Dutch influence which gives it a unique look. Fun fact: The towers were purposely built asymmetrically, so they would have a more playful silhouette!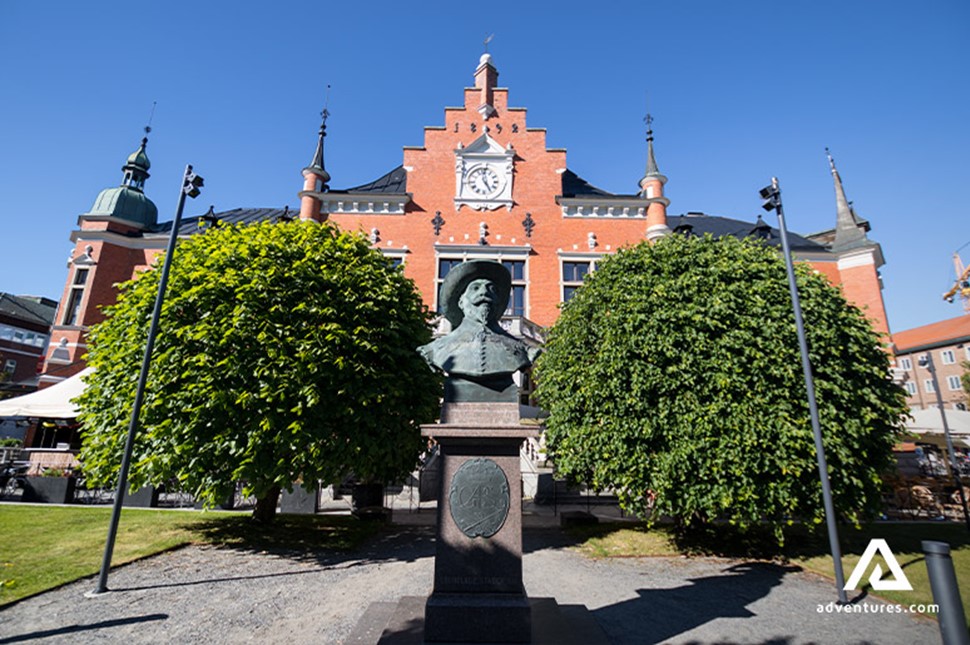 Winter Activities
The best time to visit Umea is during winter because it offers a wide variety of winter activities! From dog sledding to visiting amazing ski slopes and catching the northern lights, there's something for everyone!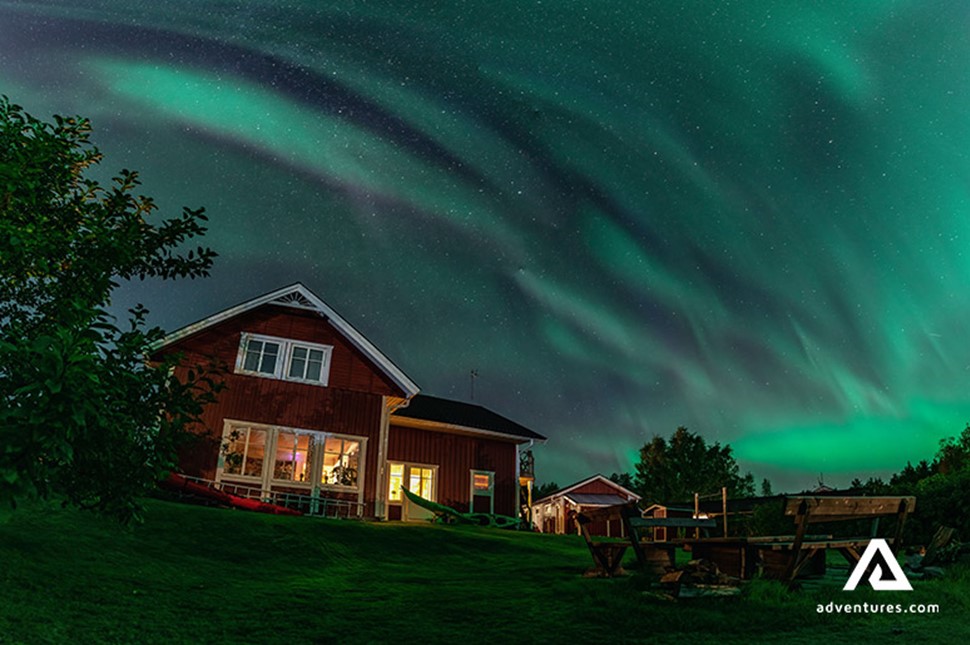 When to Visit Umeå
If you're for ideal weather, the best time to visit is between mid-June and late September. Although winter can be a magical time to visit Umeå as well—especially during the main city's event, Umeå International Jazz Festival.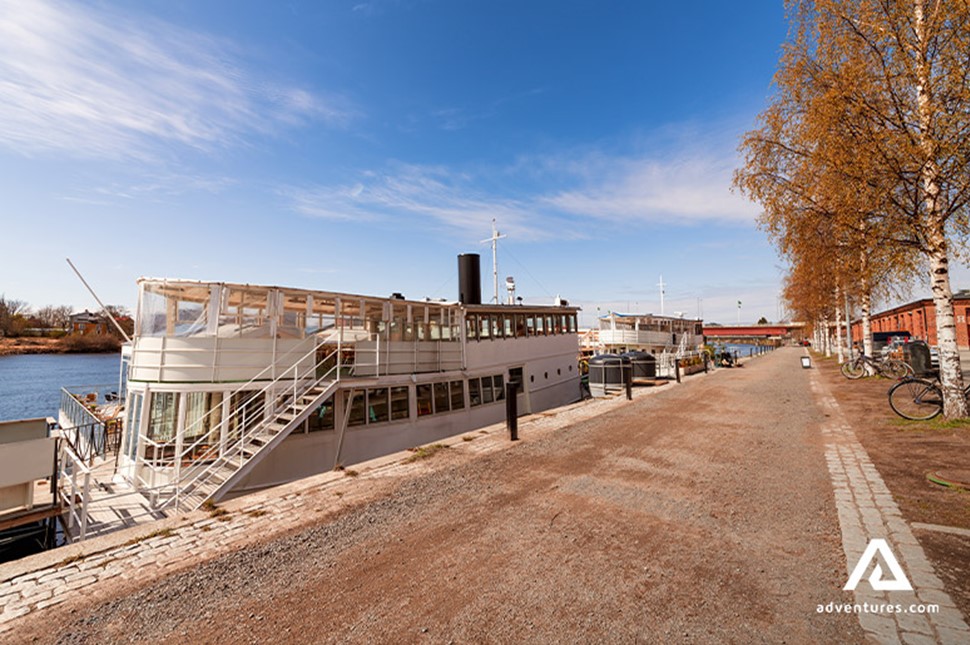 Where to Eat in Umeå
Umeå is a true foodie's paradise, filled with restaurants, cafes, and pubs. Most of the restaurants use produce from the country—reindeer, moose, whitefish, deer, and arctic raspberries. Get a taste of local cheese (Västerbottensost), smoked port and ham (Vindelnrökt), or a trademark cider (Brännlands Iscider).
Restaurants:
Rex Brasseri - This popular restaurant is located in Umea's City Hall. The menu changes depending on the season, and there's another street food-inspired menu in the same building.

Harlequin - This restaurant serves a perfect quality dining experience. The menu varies depending on the season and the fresh ingredients that grow during that time of the year.

Gotthards krog - This restaurant offers small-scale, quality ingredients and dishes that combine international and northern cuisines.

Köksbaren - A popular restaurant for those who like to hang out with friends and eat good food, their grilled tender Swedish meat is something to die for. Come and see!
Cafes:
Nya Konditoriet - one of the oldest cafes in town, which includes a classic pastry shop with some of the best local delicacies.

Costas - A small coffee bar on Kungsgatan street is a perfect place to enjoy a good cup of coffee. Costas is also a roastery and a concept store, so if you like their coffee, you can bring some of it home!
Bars and nightclubs:
Facit Bar - Everything here, from food and drinks to interior design, is produced and manufactured in Sweden.

Rex - This bar slowly transforms into a nightclub as the evening goes by. Here you will a street food-inspired menu and at least 12 kinds of authentic draft beer.

Guilty Pleasure - This newly-opened place serves great food and drinks. Its vibrant and enjoyable environment awaits you next to Hotel Winn, on Rådhusesplanaden.
Where to Stay in Umeå
Umeå offers all sorts of accommodations—from fancy hotels to more modest lodgings and campsites. Explore all that this beautiful city has to offer.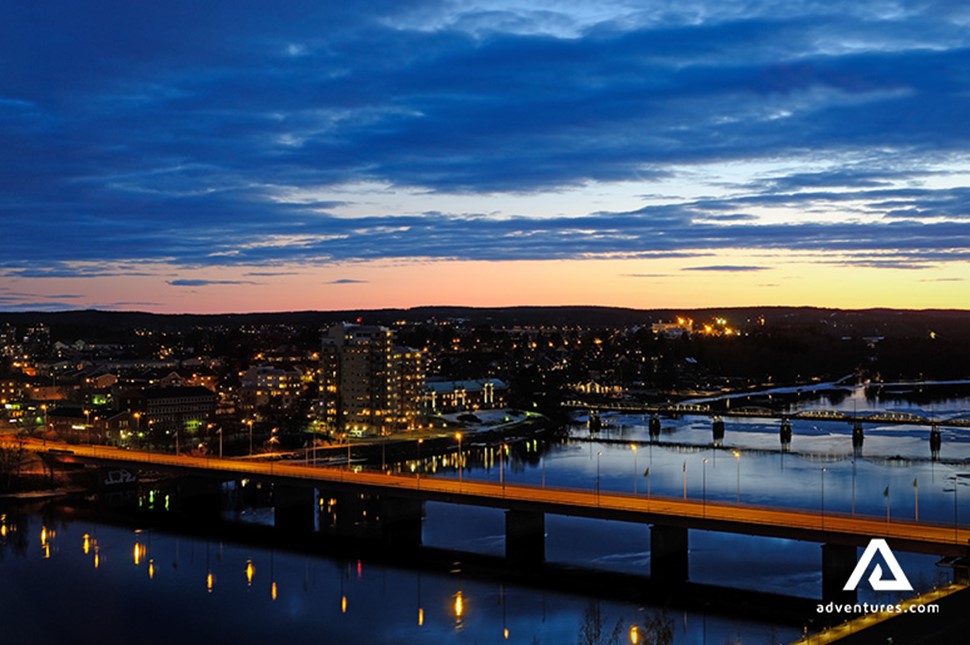 Hotels
U&Me Hotel - This innovative hotel is breaking down the boundaries of what is considered a traditional hotel experience. This hotel offers self-check-in, and the guests can choose from a huge variety of room sizes, from S to XL. All rooms serve a wonderful view of the river or the city center.

Comfort Hotel Umeå City - This modern hotel offers city center accommodation at a very reasonable price. This cash-free hotel provides an easier, hassle-free experience for its guests.

Stora Hotellet - If you're looking for an unordinary hotel experience, you will find it here! A unique interior blends rich history with a contemporary twist. This hotel has been recognized both nationally and internationally many times. Come and see it for yourself!

Scandic Plaza Umeå - Stay in a calm environment while still being close to the city's entertainment and shopping center.
B&B's
Skeppsvik Manor House - Explore the beauty of the countryside while staying in Skeppsvik Manor House. Here you will find a restaurant with high-quality food, a sauna, and an outdoor hot tub. Skeppsvik is open all year round.

Aurora Tepee - This unique type of accommodation lets you sleep with a view of the northern lights during the fall and winter! These cozy and warm lodgings provide a comfortable stay in the middle of nature, where you can enjoy dog sledding during the day and the amazing aurora borealis during the night!

Wallhalla - Stay near to the pristine Vindel River (Vindelälven). In this historic B&B, you will find yourself very close to nature.
Hostels
STF Hostel - This hotel is located in the lighthouse keeper's quarters on Stora Fjäderägg island. Here is the perfect place to enjoy the bright summer nights of the Gulf of Bothnia and explore the island., which is also a natural reserve.

Vandrarhemmet - This hostel is situated on a beautiful, historical site Vännäs läger in Vännäs. This hostel's amenities include 9 rooms out of which 4 have a private bathroom. The guests have access to free Wi-Fi.

YMCA hostel - This hostel is located in the center of Umeå and is perfect for city exploration. Every morning, the YMCA hostel offers breakfast in the self-catering kitchen.
Attractions near Umeå
Simphamn

Västerbottens Museum

Alte Mühle

Stortavelsjö

Tavelsjöberget Viewpoint

Lundabron

Aussichtsturm