Where is Kiruna?
North of the Arctic Circle on the eastern shore of Lake Luossa, between the Kiruna and Luossa mountains, Kiruna is in Norrbotten County, in the north of Sweden.
An interesting fact about Kiruna
Kiruna's history is closely entwined with mining – the mining community was first established in 1900 – and the industry has had (and continues to have) a significant impact on the city. For mining to continue, a large part of the city must quite literally be shifted to a new urban setting, with some buildings being lifted to their new location, while others are demolished and rebuilt elsewhere.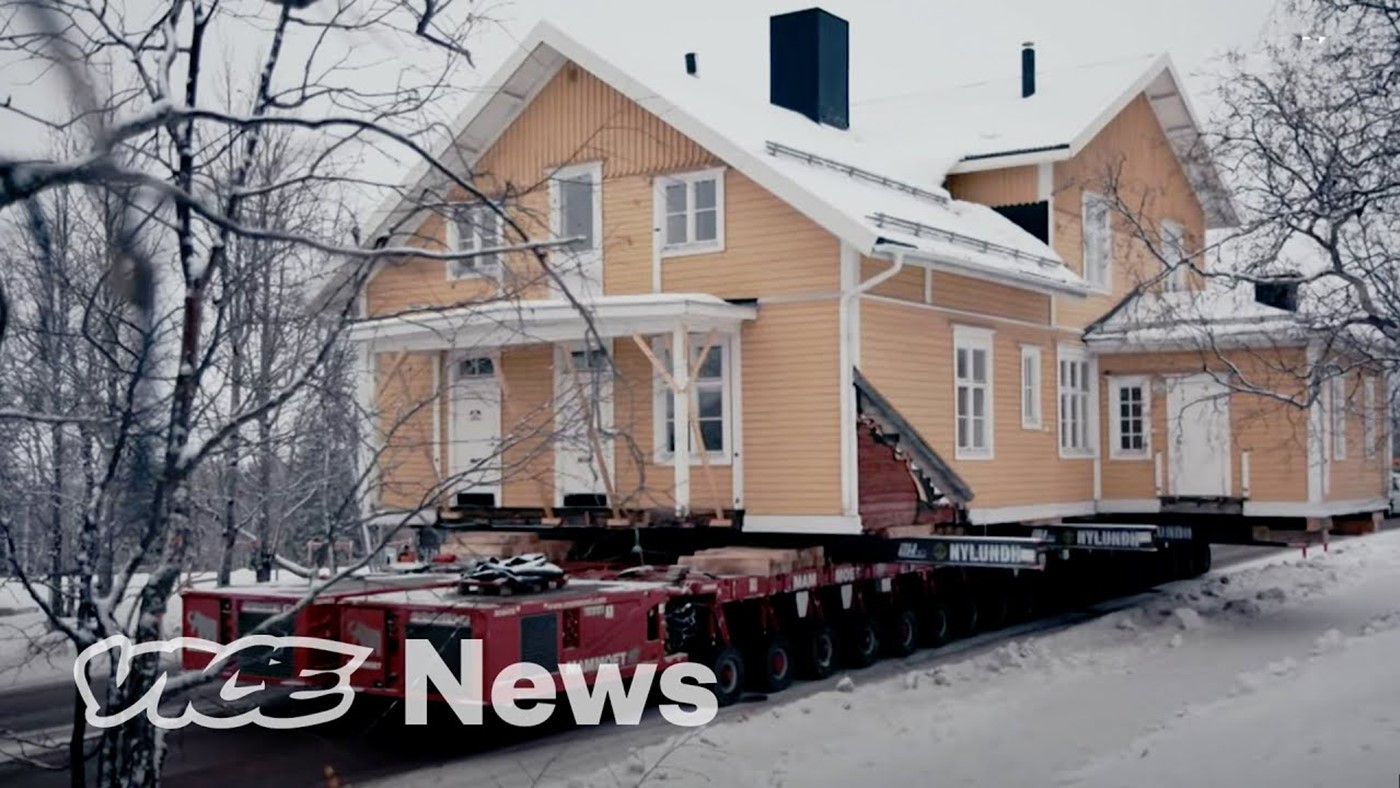 By the year 2035, a significant part of Kiruna will be in a new, eastern area that hasn't been damaged by mining and will present its inhabitants with a more sustainable future.
Things to do in Kiruna – and get ready because there's plenty of them!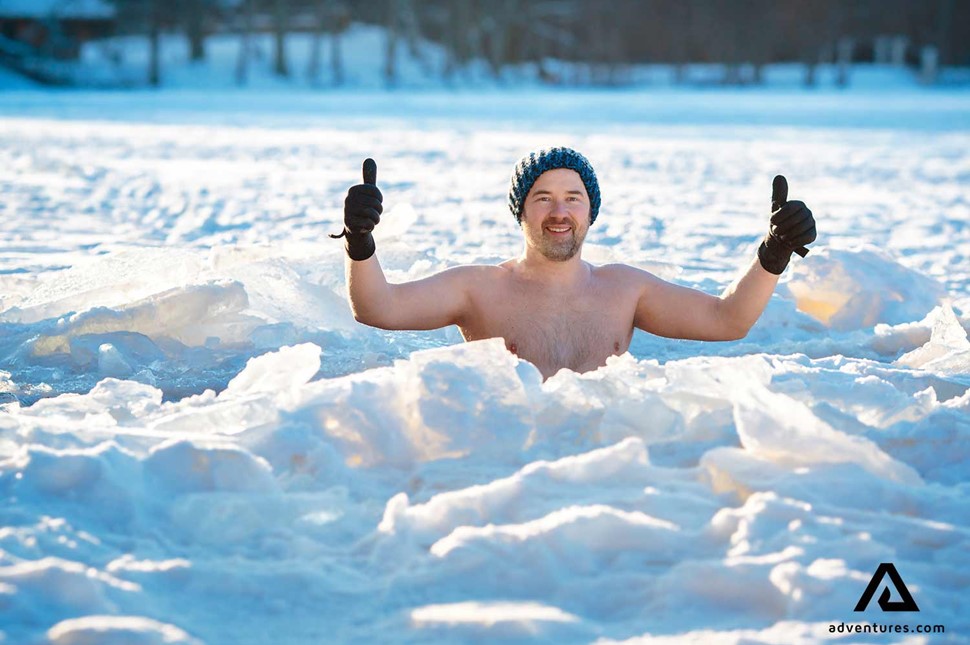 Renowned for its saunas, outdoor fika (coffee boiled over an open fire accompanied by a snack), winter swimming, saunas and the world-famous Northern Lights, Kiruna has treats in store for visitors of all ages.
Visit Abisko and Swedish Lapland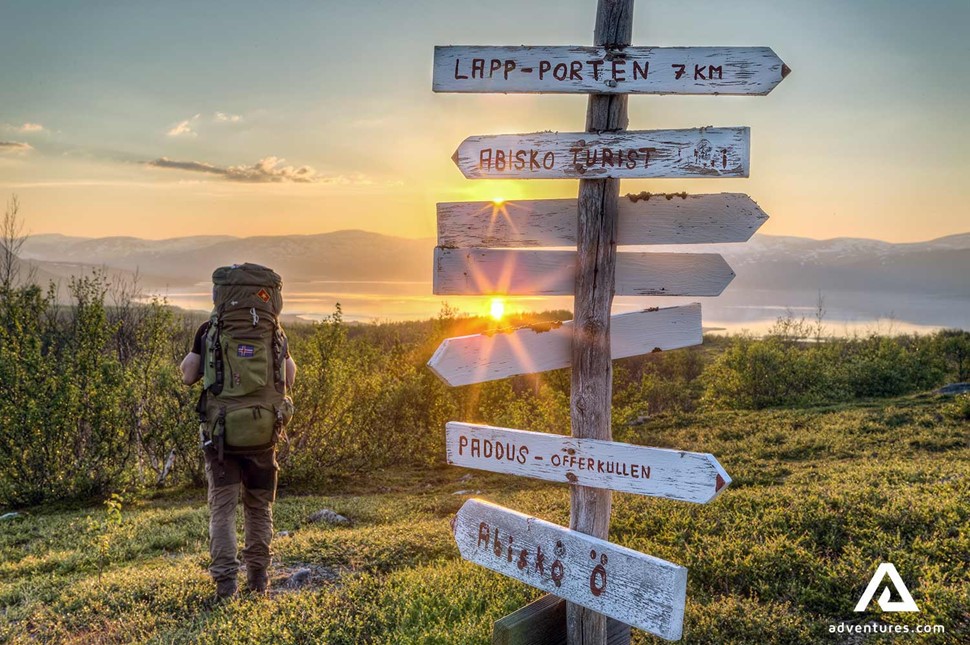 A National Park in Swedish Lapland near the Norwegian border, Abisko was established in 1909 and encompasses 7,700 hectares of mountains, canyons and an abundance of tracks and nature trails offering stunning vistas and pretty flowers.
Learn about Sami culture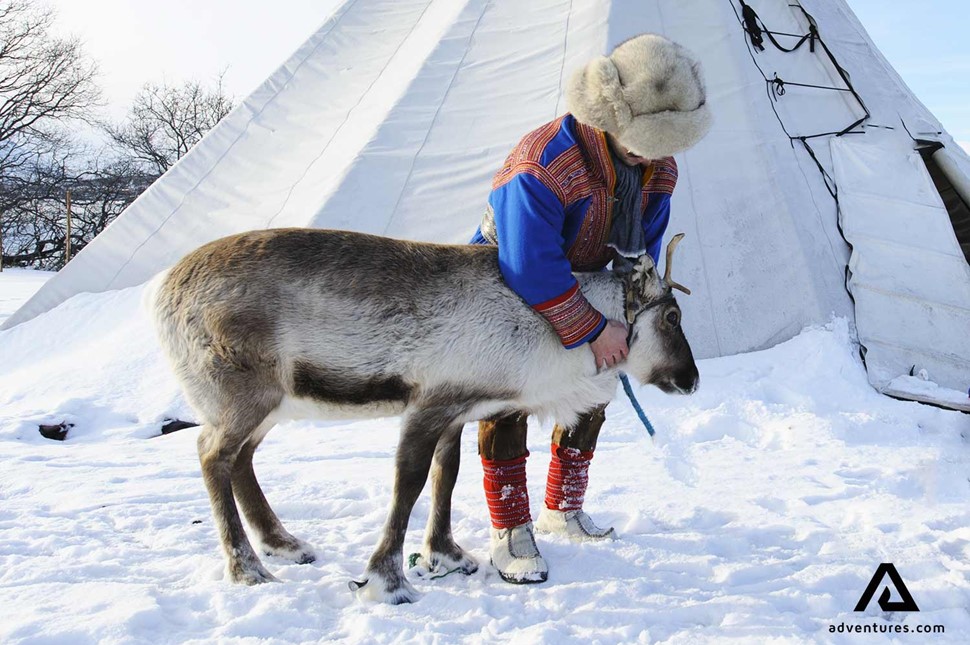 Originally known as Sapmi, Swedish Lapland was home to the indigenous Sami people, who have made the region their home for thousands of years and herd reindeer to support themselves. To experience the Sami way of life and their culture, you can visit Nutti Sami Siida. This village is run by reindeer herders and is located in Jukkasjarvi, around 20 km from Kiruna. Visit in May and you can spend time with the reindeer herd and eat traditional Sami food cooked over an open fire. In the winter months, you can spend 3 days reindeer sledding across stunning landscapes blanketed in snow and witness the world-famous Northern Lights.
Experience the mystifying glow of the Northern Lights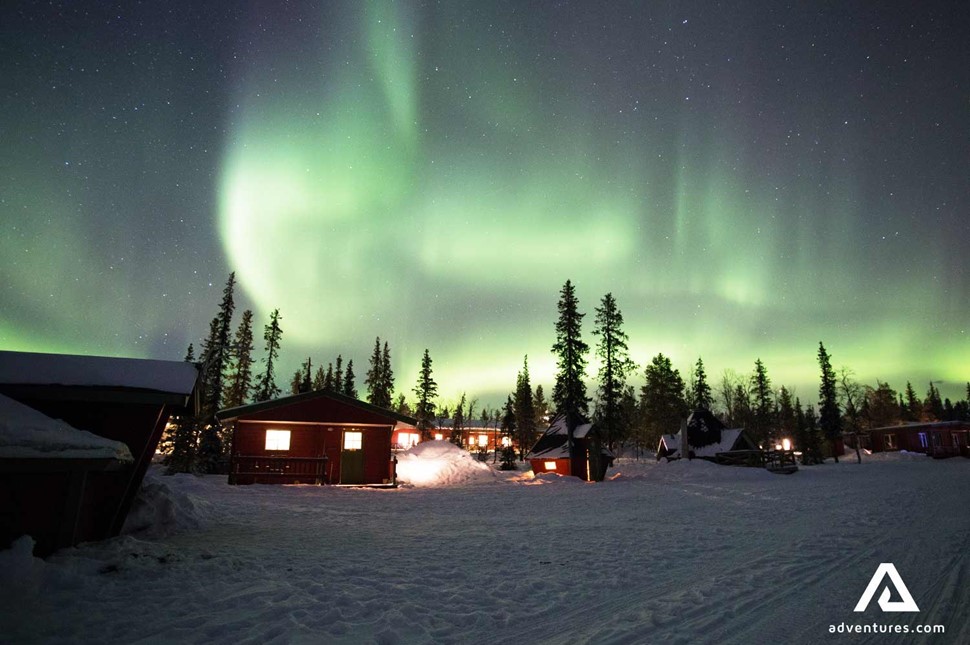 With two equally amazing natural light shows – the Midnight Sun and the Northern Lights – Kiruna is a visually stunning setting for visitors. At the world-renowned Aurora Sky Station in Abisko – just an hour's drive away – this kaleidoscopic indulgence for the eyes can be viewed in all its colorful glory from August to April.
Marvel at the Northern Lights from an open chairlift, which whisks you to a restaurant and observation tower. You can lose yourself in the ambiance of the Aurora Sky Station and be the envy of all your friends and family.  
See Kiruna lit up by the Midnight Sun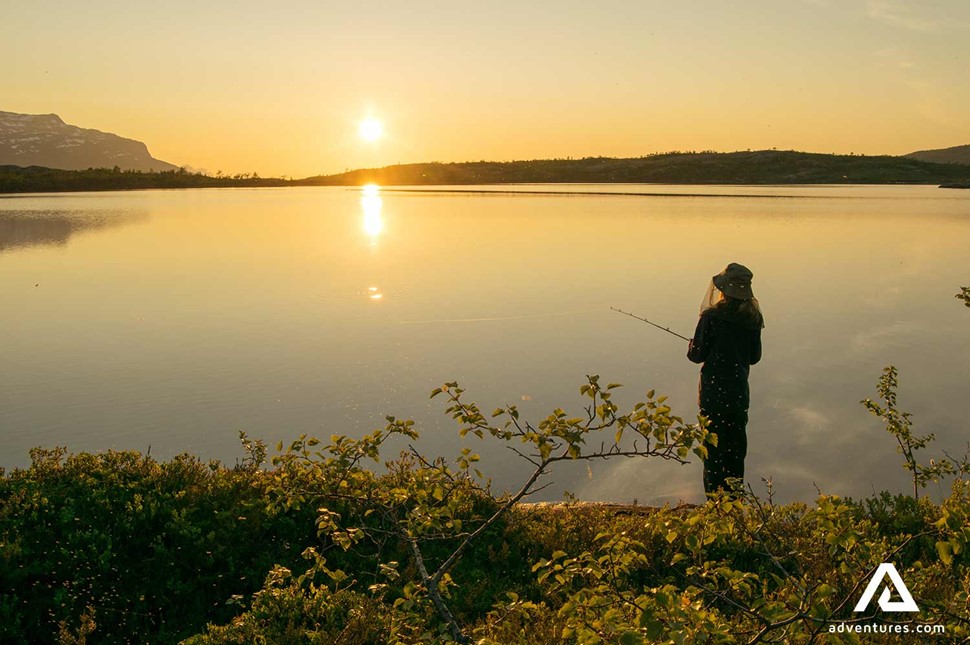 Kiruna is truly in the land of the Midnight Sun, and with the sun shining 24 hours a day from May to mid-July, the surrounding mountains, wilderness and water are bathed in a golden glow that makes you feel as if anything is possible.
Spend time in the great outdoors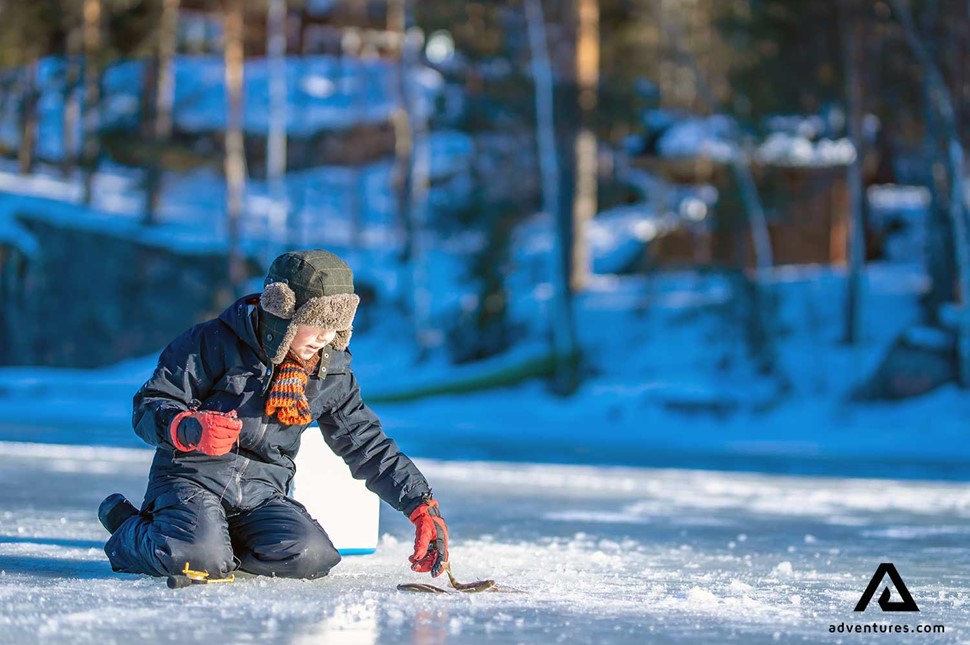 A fly-fishers paradise, Kiruna's rivers and many thousands of lakes are home to species such as Arctic char, pike, whitefish, grayling and salmon. Guided tours lasting from a few hours up to a few days are readily available.
Ski your way to heaven
Skiing in Riksgransen is an out-of-this-world experience and boasts a variety of stunning skiing terrains for all capabilities.
Dogsledding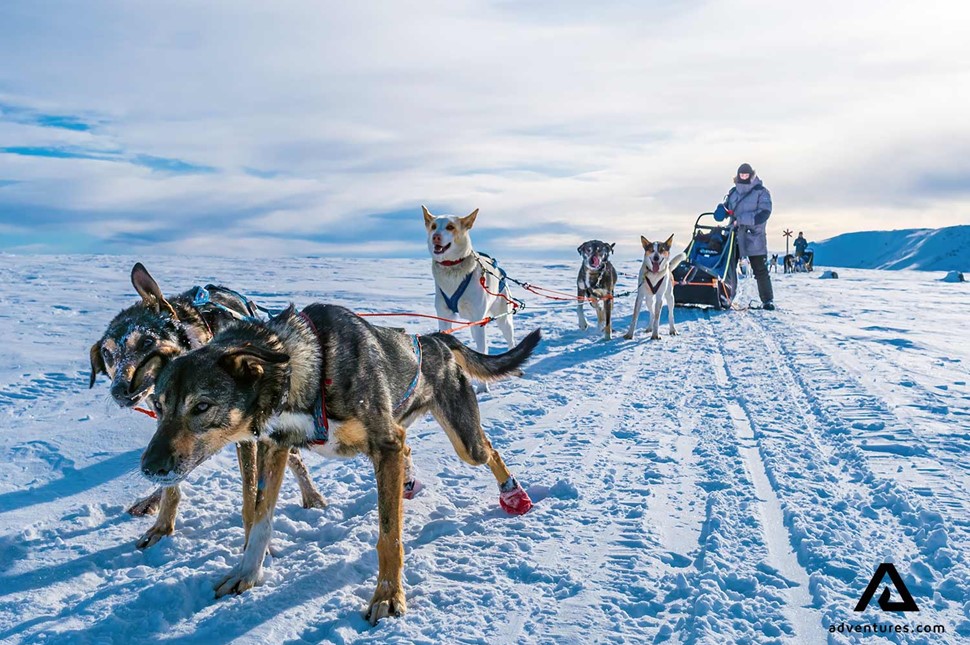 Kiruna in Swedish Lapland is one of the best places in the world to discover the sustainable and eco-friendly adventure of dogsledding and can help you gain a greater insight into the lifestyle in the north of Sweden.
Getting to Kiruna
Night trains from Stockholm or other Swedish cities are a sustainable and convenient mode of transport; there are two services per day and a summer service operates called Inlandsbanan.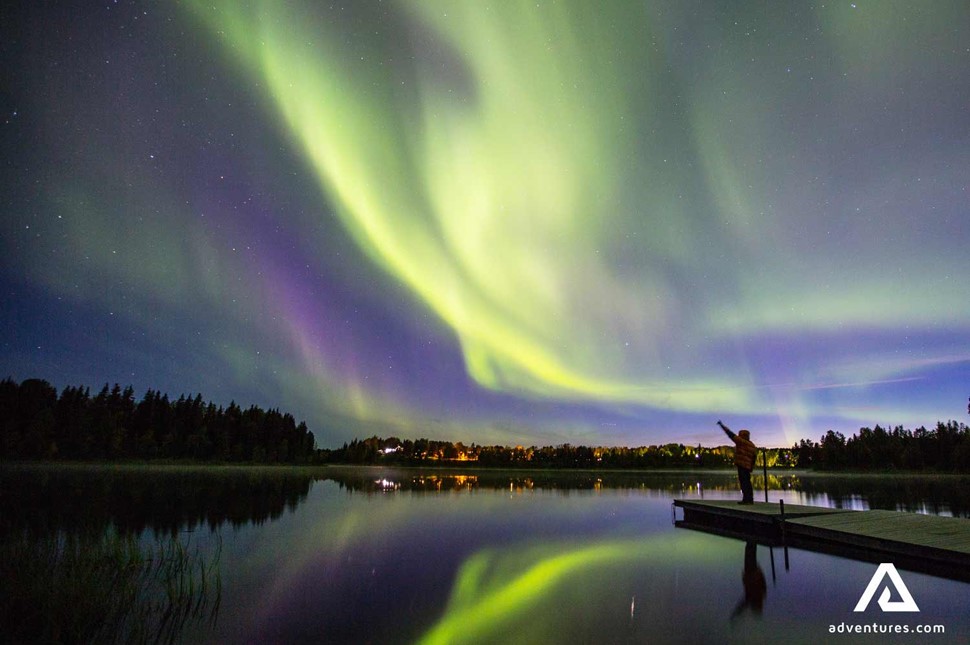 Roads are well-developed and safe, with the main ones being the E4, E10, and E45.
With its own airport, flights to Kiruna arrive daily from Stockholm and many other destinations.  
Kiruna's weather and the best time to visit
With favorable weather conditions in the summer, you can witness the Midnight Sun and enjoy a temperate climate.
Summertime in Kiruna – June through August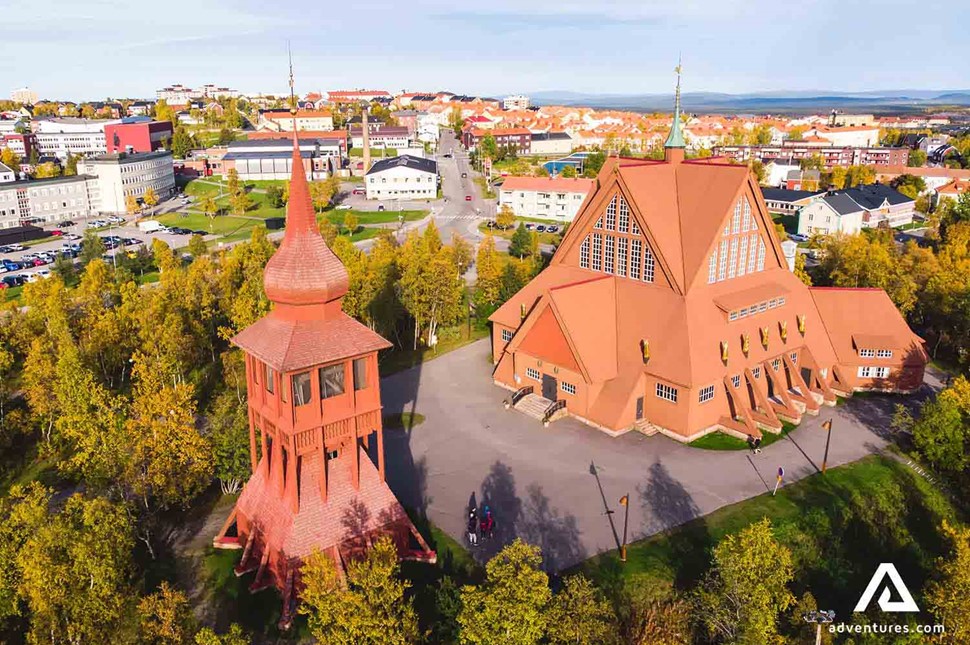 With long, languorous days and an eternal sunrise, Kiruna is packed with visitors in the summer months, so expect heightened accommodation and flight prices. However, the delightfully long, warm days and a host of outdoor activities to choose from make this the ideal time to visit.
Spring – March through May
While it might still be chilly, the sprouting greens and blooming spring colors make it a charming time to visit Kiruna.
Autumn – September and October
Shorter days signal a reduction in hotel prices, limited access to the city's attractions and far fewer visitors.
Winter – November through March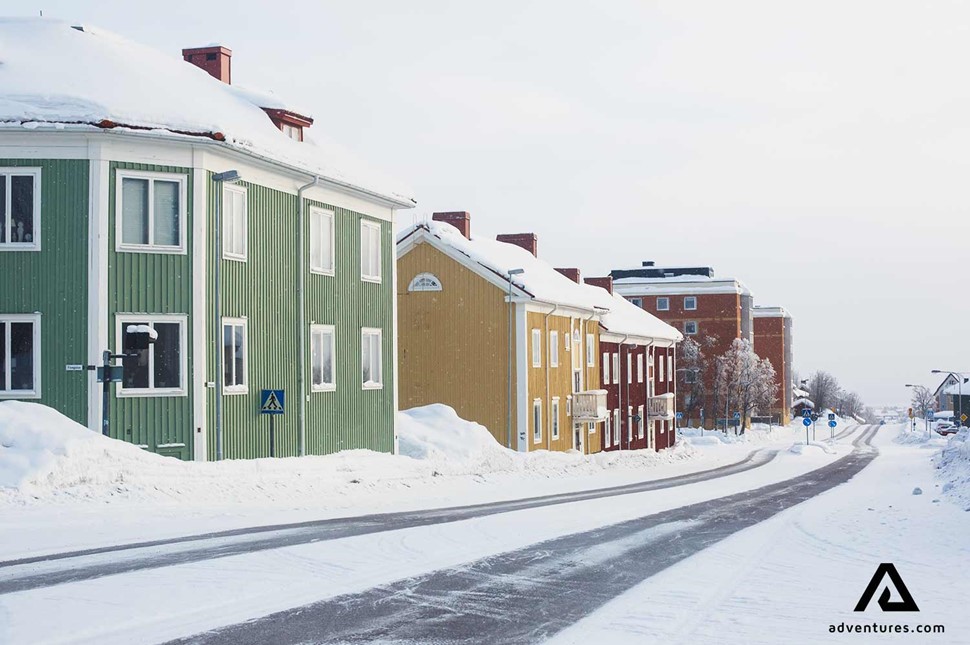 Nature is at its finest during the winter months and outdoor activities such as dog sledding and viewing the Northern Lights are best experienced at this delightfully snowy time of year.
Staying in Kiruna
There are many accommodation options in Kiruna, from cabins immersed in nature to high-end boutique hotels:
The Ice Hotel
With each icy room uniquely designed to showcase artwork from some of the world's most talented artists, the Ice Hotel is situated 200 kilometers north of the Arctic Circle in the tiny village of Jukkasjarvi. Now a year-round hub for fun outdoor activities and inspirational, if chilly, dining experiences, 30 years after its construction, the ICEHOTEL 365 remains one of the world's strangest and coolest (quite literally!) hotels.
Niehku Mountain Villa Boutique Hotel
Located at Riksgransen in the heart of Swedish Lapland and the Kebnekaise mountain range, this beautiful hotel offers a range of year-round adventures for its guests, and you can ski around the clock during the spring months. The Northern word for 'dream' is Niehku, and this amazing place to lay your head is where your dreams begin. Reality is something best kept for another day!
Camp Ripan
This family-owned camp offers guests a cultural, natural and inspiring experience that you'll struggle to find elsewhere. With its on-site spa, what better way to relax after a long and exciting day exploring the wilderness than with a sauna or a refreshing dip in the pool?
Sleeping under the stars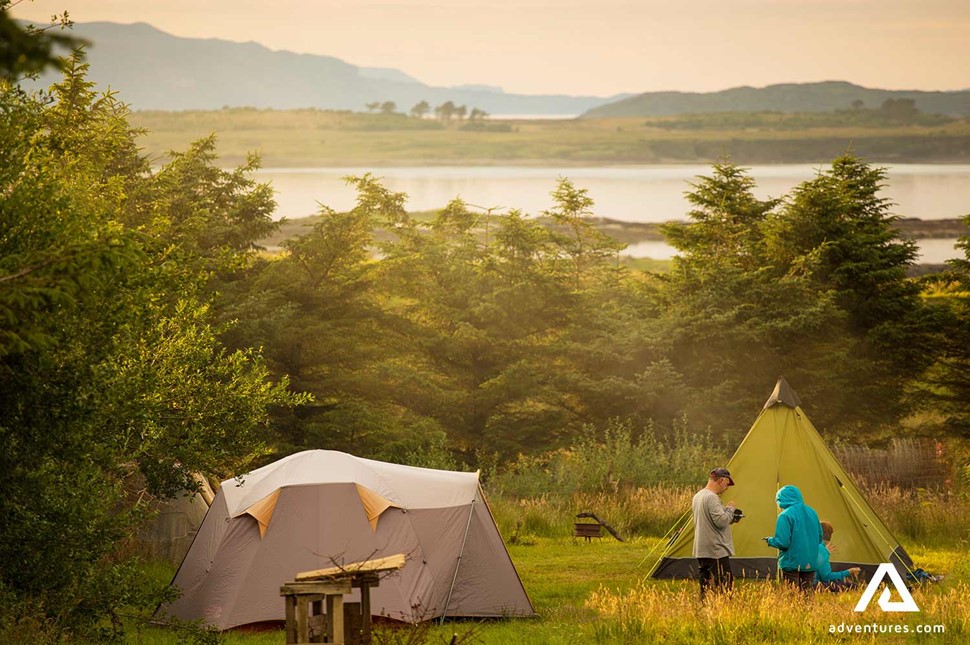 Did you know that in Sweden allemansrotten – the right of public access – gives every citizen the right to pitch a tent wherever they please (with a few applicable restrictions)? So, conjure up a canvas tent, find your perfect spot and before you know it, you're camping – for free!
Camping in the wilderness
Trekking goes hand in hand with camping, and these two activities can be enjoyed aplenty in Kiruna and the neighboring area. With free entry to national parks and other protected areas, why not give wilderness camping a go? Just be sure to check with the local visitor center in case there are any restrictions.
Wilderness camping with a car or campervan
The Terrangkorningslagen contains all the rules for camping with a vehicle, so be sure to check this out before beginning your wilderness camping adventure with a vehicle.
Places to eat in Kiruna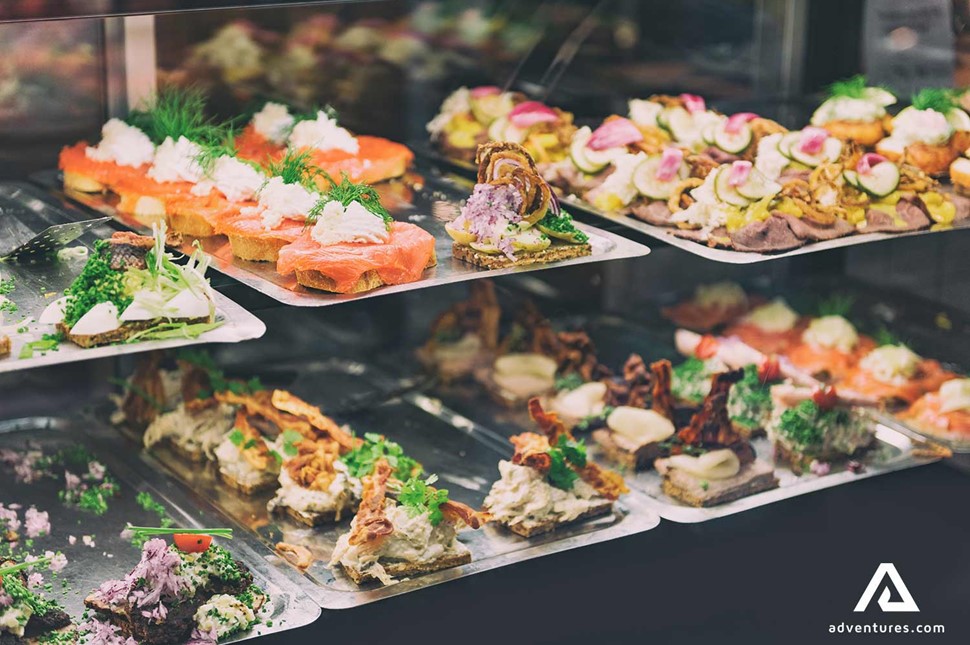 There are some exquisite restaurants and laidback cafes in Kiruna, making sating your appetite a cinch. Below are some of the most popular eateries:
Lounge Solsidan
Described as the 'perfect place to hang out,' the bar at Hotel Ferrum has long been a favorite hangout for visitors.
Café Safari
A staple for locals and visitors alike, this café serves good coffee and simple lunches.
Camp Ripan
For an upmarket eatery with good wine and reindeer meat and Arctic char on the menu, this is the place to go.
Ice Hotel
With locally sourced produce and an innovative menu, the top-ranking and world-renowned restaurant at the Ice Hotel is a feast for the senses.