Canoeing in Sweden
With many rivers, archipelagos, and a long coastline dotted with islands, Sweden has a lot to offer when it comes to water activities. Canoeing is a perfect beginner and family-friendly way to get to know a local landscape and explore both city and unpopulated areas.
What is the best place for canoeing in Sweden?
You can canoe literally anywhere in Sweden (even in the cities!), so what's the best place for a canoeing trip? 
Northern Sweden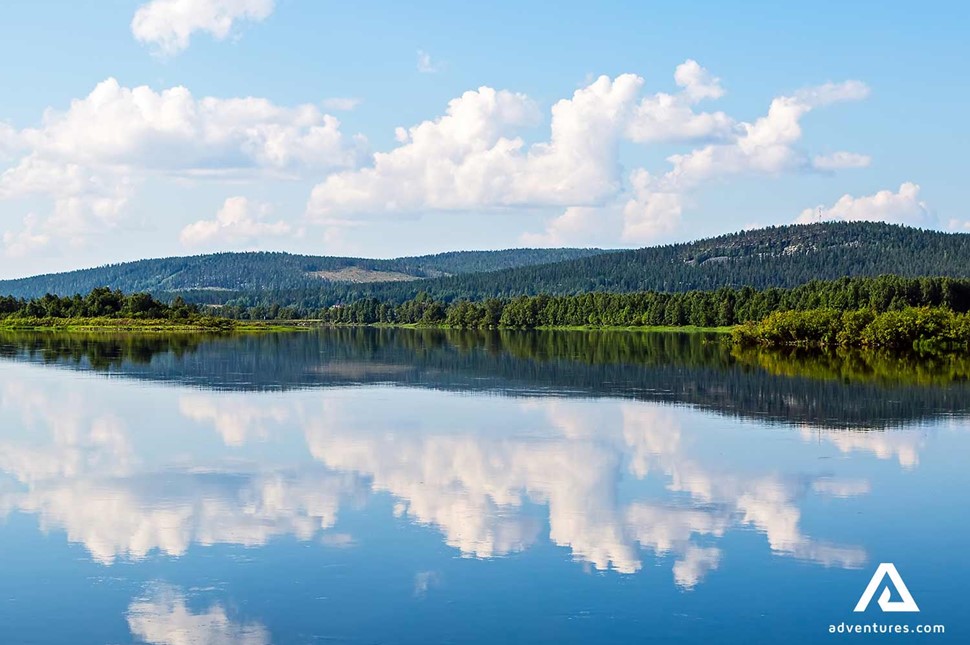 Swedish Lapland offers a true wilderness experience with the country's wildest rivers, such as Torne, Ume, Kalix, and Lule. You'll paddle through waterways of huge Arctic plains and the highest coastline in the world, Höga Kusten. The Midnight Sun lights up the sky 24/7 during the summer months, so there's even more time for exploration!

Eastern Sweden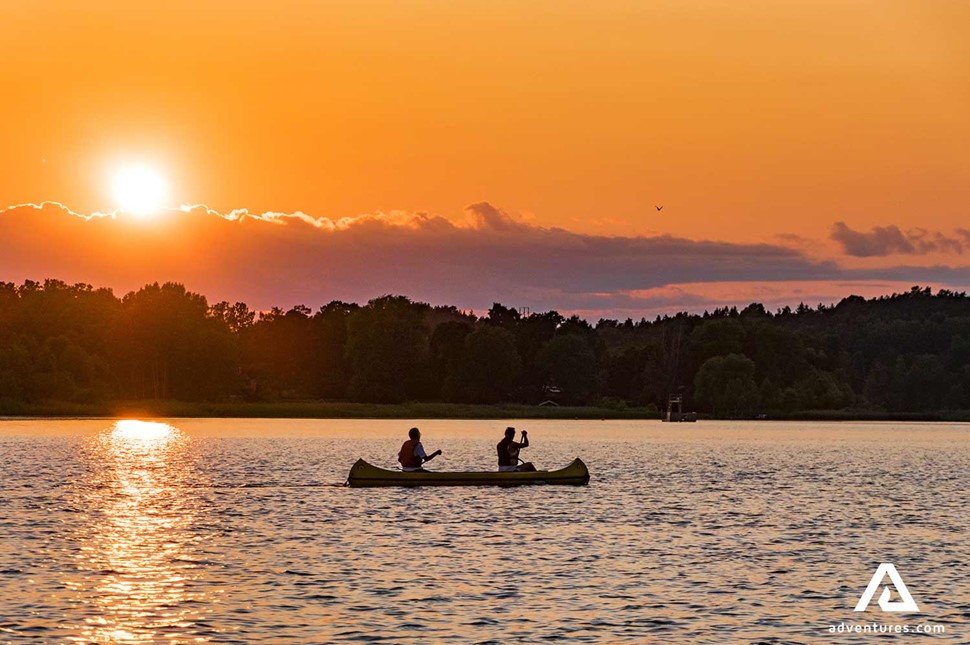 On the east coast of Sweden, the archipelagos of Stockholm, St. Annas, and Tjust are waiting to be explored. Here you can even try sea canoeing along the eastern coast, which is suitable for beginners. Stockholm's archipelago with over 30 000 islands is a perfect place for a Baltic Sea adventure. Going down the coast, you'll find Sweden's youngest national park, Lake Åsnen. It's a unique lake archipelago, consisting of islands, forests, and wetlands. People have been known to travel to this land since the Stone Age, so it also has traces of early human settlement.

Western Sweden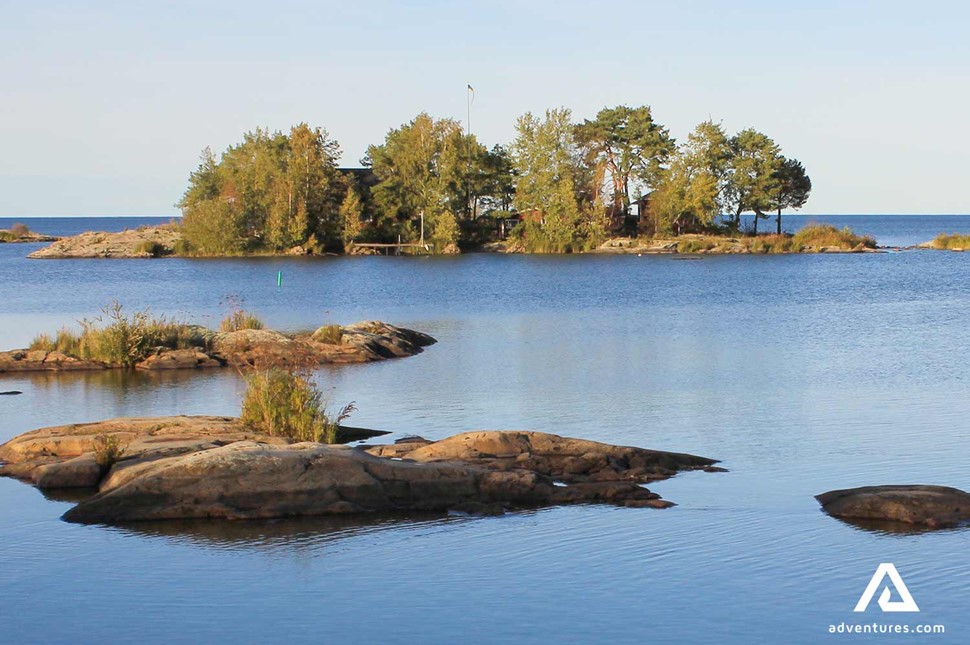 Sweden's western part features 10 000 lakes which creates a perfect environment for paddling. Here the country's longest river, Klarälven, flows into Sweden's largest lake, Vänern. The smaller rivers Klarälven, Röjdån, Rottnan, and Svartälven also offer a nice opportunity for canoeing. The area is also known for its giant forests, 80 pristine lakes, and waterways. Do we need to say more? 

Southern Sweden

The southern part of Sweden is a true paradise for birdwatching and canoeing. The province of Skåne is flat with many lakes, rivers, and a long coastline, which creates a perfect, family-friendly environment for paddling. If you're looking for something a bit more extreme, the nature reserve of Kullaberg is the right place for you. It includes dramatic cliffs plunging into the sea. For a safe and hassle-free family trip, choose Rönne å river and wind down the stream between the lush greenery and open meadows.


Paddling in the city

In Sweden, it is even possible to paddle through the city's canals in Stockholm, Gothenburg, and Malmö. 

Stockholm is built on 14 islands, so getting around with a canoe or a SUP board is a perfect way to get to know the capital. 


Kayak or SUP tours will help to see the different sides of Gothenburg, the second biggest city in Sweden. From the calm waters of Säveån to islands like Brännö, paddling is the best way to explore the southern archipelago. 


Travelling through the canals of Malmö is a fun and unpredictable way to see the city's highlights. You'll be able to pass through Turning Torso, a twisted skyscraper, and the Öresund bridge, an approximately 16-kilometer-long road and rail link between Sweden and Denmark.  
Which is the best type of canoe tour in Sweden?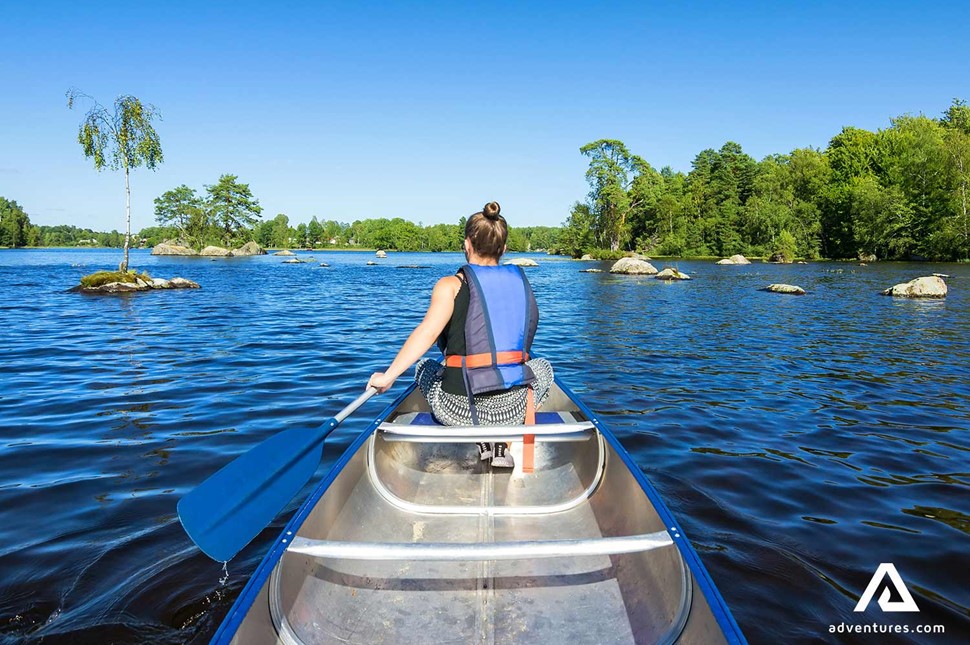 Sweden provides many different options for choosing a canoeing trip. For a more hardcore experience, we recommend choosing a canoeing and camping trip in the Arctic Circle, where you can canoe along the wild rivers of Lapland. If you want more of a calmer paddling experience, explore the cities of Stockholm and Gothenburg, or Stockholm archipelago by canoe.
When is the best time to go canoeing in Sweden?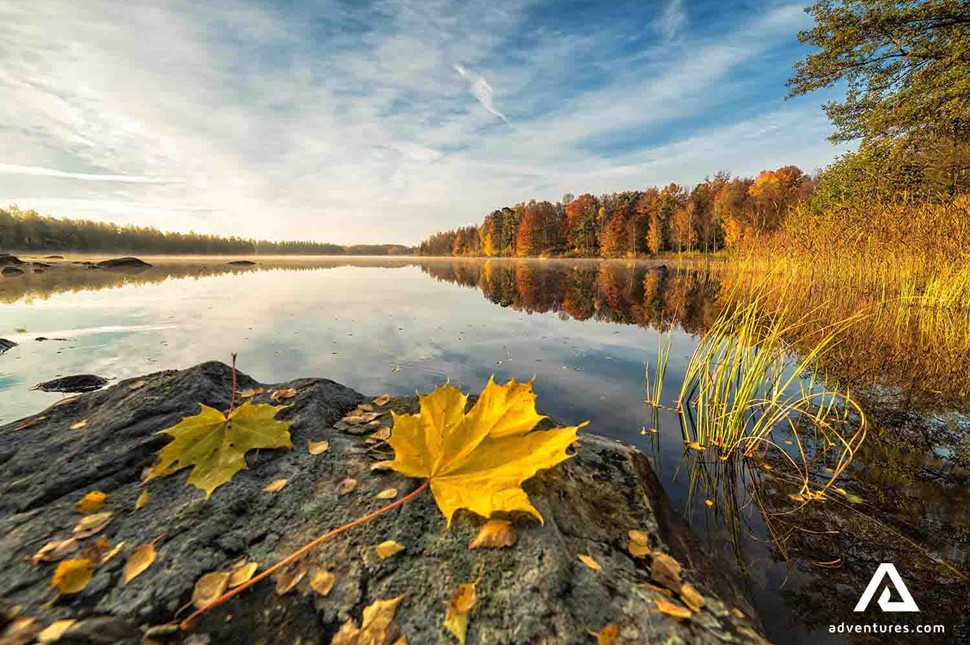 Summer would be an easy shot because of mild weather and longer days. The downside of going during summer is busier waterways and insects like mosquitoes and midges.  
Autumn and spring can also be a good time to go, but it will need a bit more preparation, and we recommend staying at the Southern coast.  
Canoeing during winter is usually kept to more experienced paddlers and involves bigger preparation, such as renting a B&B and getting outdoor clothes suitable for cold weather.