About summer tours in Canada
Experience the best of Canada's summer season with adventures prepared by our reliable local tour operators. Experience the breathtaking beauty of Canada's top destinations, from bustling cities to remote corners, with our unforgettable summer tours.
Hiking trails abound in Canada, and our tours will take you to the most scenic ones, including Labrador, British Columbia, Banff National Park, and Canadian Rocky Mountains. Enjoy the warm weather and join various outdoor activities suitable for single travelers or for the whole family. A hiking or backpacking tour in Canada is the perfect way to explore the country's breathtaking trails, and our tours offer a unique opportunity to do just that. The reliable local tour operators will guide you through some of Canada's most scenic hiking routes from easy nature walks to challenging mountain hikes.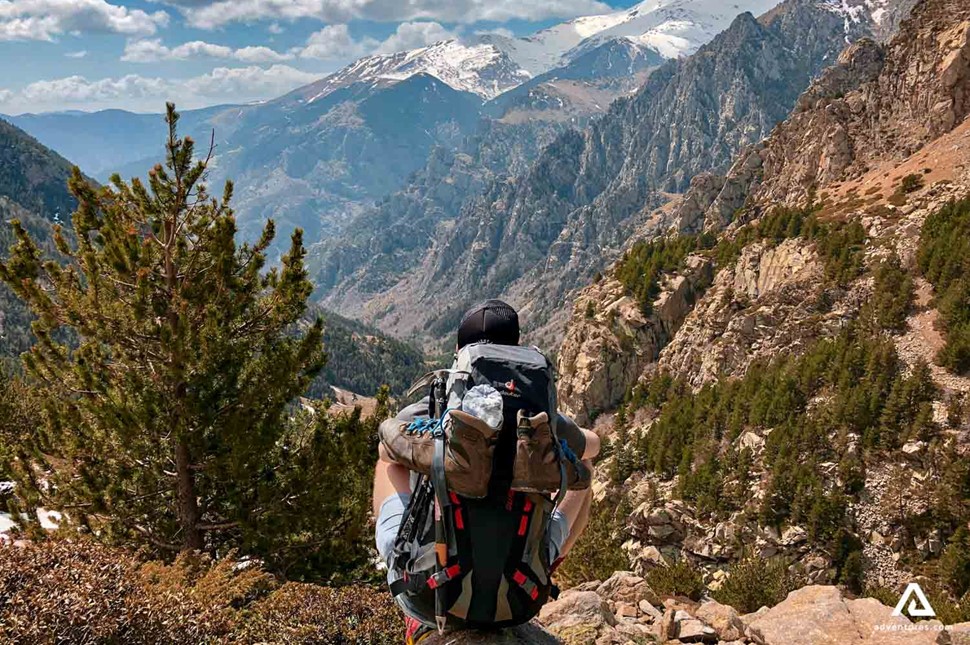 Joining a fishing tour in Canada is a must-do experience for any fishing enthusiast. Canada is home to some of the world's best fishing spots, with its vast waterways teeming with a diverse range of fish species, including salmon, trout, and walleye. Local experts will take you to the best fishing spots and provide you with the equipment and knowledge to make your fishing adventure a success. Whether you're a seasoned angler or a beginner, there is a tour to suit your skill.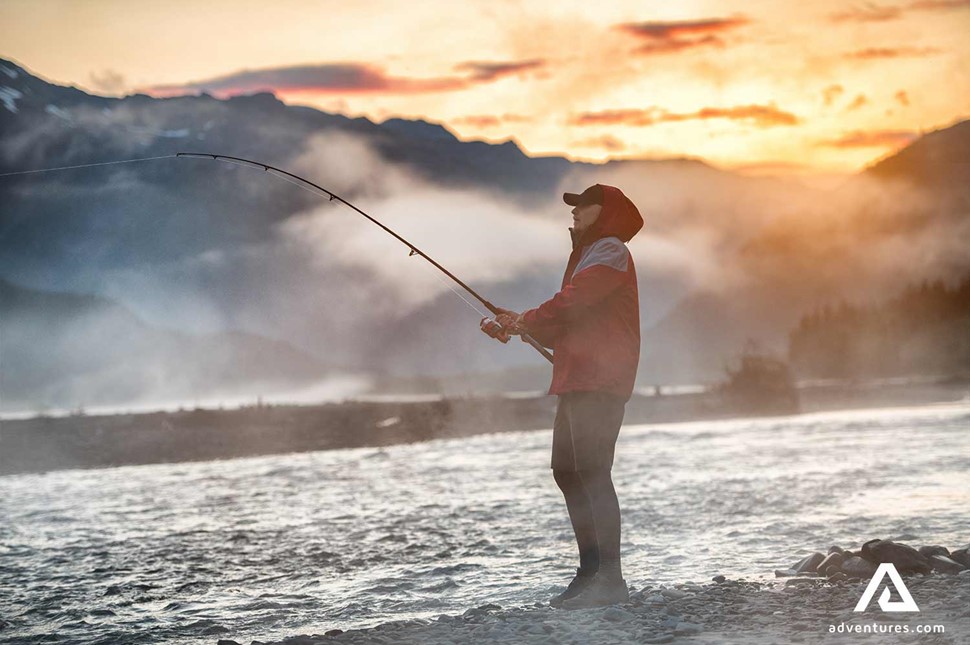 If you visit Canada, you cannot miss out on sightseeing opportunities. Explore historic cities such as Quebec City and Montreal, or discover the natural wonders of Banff National Park and Niagara Falls. Wildlife enthusiasts can spot grizzly bears, whales, and other wildlife in their natural habitats, while foodies can savor the local cuisine and craft beers.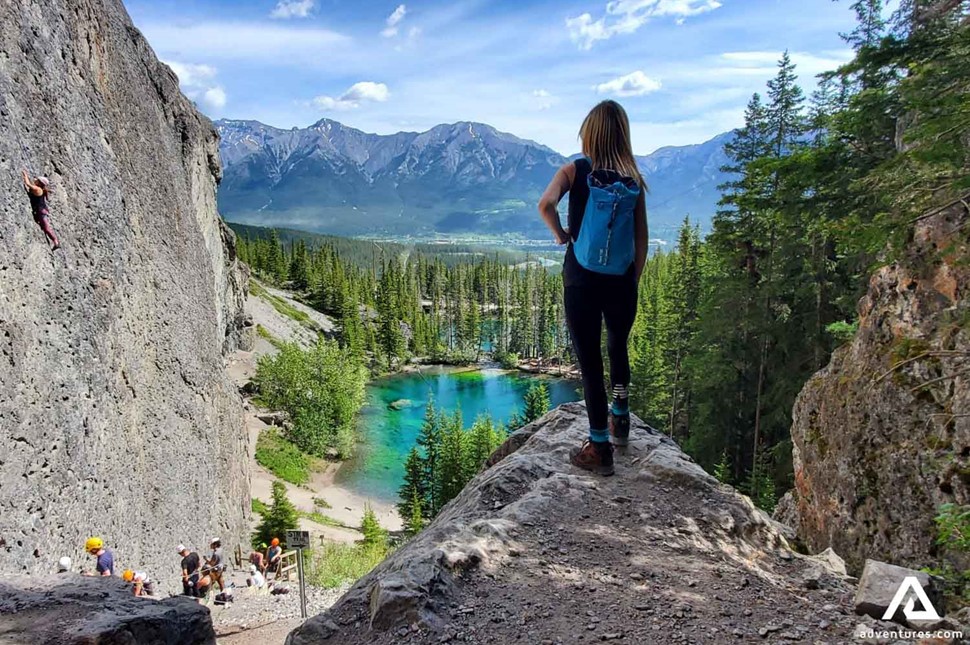 With so much to see and do, Canada is a paradise for a summer getaway, offering something for every traveler, whether you're seeking adventure, culture, or relaxation.
FAQ - SUMMER CANADA TOURS AND VACATION PACKAGES
When is summer in Canada?
Summer in Canada typically lasts from late June to early September, although the exact dates can vary depending on the region. The country is so large that it spans six time zones, and the climate can vary significantly from one region to another.
What to wear in Canada in summer?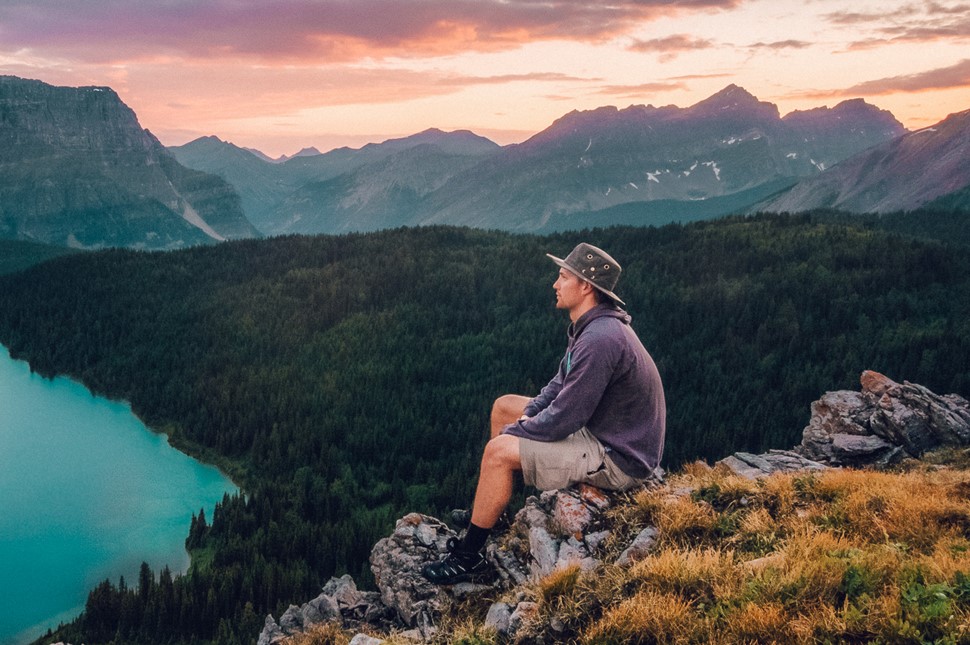 When you are deciding what to wear in Canada in the summer, it's best to pack light and versatile clothing. While temperatures can be warm, it's important to remember that weather conditions can vary greatly throughout the day, so layering is key. A lightweight jacket or sweater can be a lifesaver on cooler days, especially if you plan on spending a lot of time in nature. Comfortable walking shoes are also a must-have, as Canada is known for its stunning landscapes and endless opportunities for hiking and exploring.
What to pack for Canada in summer?
Light layers: Even though summer temperatures in Canada can be warm, it's always a good idea to pack light layers as the weather can be unpredictable.


Comfortable walking shoes: Canada is known for its beautiful scenery, and you'll want to explore it on foot, so be sure to bring comfortable walking shoes.


Sunscreen and a hat: Protect your skin from the sun's rays by bringing sunscreen and a hat.


Swimsuit: If you plan on visiting Canada's many lakes, rivers, or beaches, don't forget to pack a swimsuit.


Insect repellent: Mosquitoes and other bugs can be common in Canada during the summer months.


Rain jacket: Summer showers can be frequent in some parts of Canada, so bring a lightweight rain jacket.


Camera: With so much stunning scenery to see in Canada, don't forget to bring a camera to capture those unforgettable moments.


Daypack: A small backpack is useful for carrying essentials such as water, snacks, and a camera while out exploring.


Travel adaptor: Don't forget to bring a travel adaptor to charge your electronic devices while in Canada.


Passport and travel documents: Last but not least, ensure you have a valid passport and any necessary travel documents before embarking on your summer vacation to Canada.
What to visit in Canada in summer?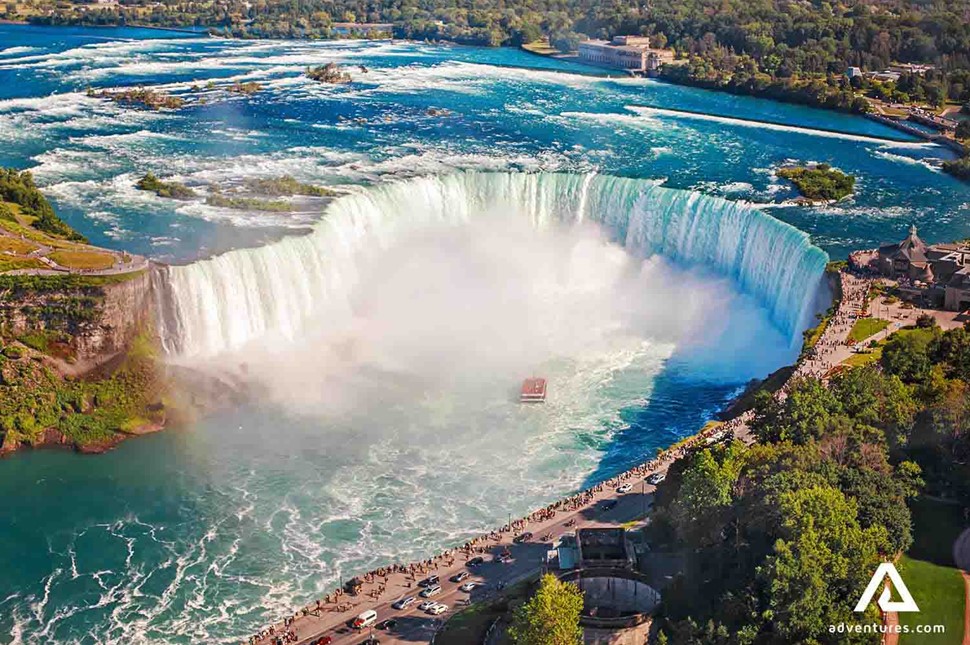 Toronto: Enjoy the vibrant culture, food, and nightlife of Canada's largest city.


Vancouver: Explore the city's beaches, parks, and mountains.


Whistler: Hit the slopes in the winter or enjoy the many summer activities like hiking and mountain biking.


Prince Edward Island: Visit the charming towns and beaches that inspired the beloved "Anne of Green Gables" novels.


Quebec City: Immerse yourself in the history and architecture of this charming European-style city.


Tofino: Surf, paddleboard, or simply relax on the stunning beaches of this coastal paradise.


Calgary Stampede: Experience the world-famous rodeo and Western festival.


Ottawa: Visit the capital city and take in the beauty of the Rideau Canal, Parliament Hill, and the many museums and galleries.
What is the temperature in Canada during summer?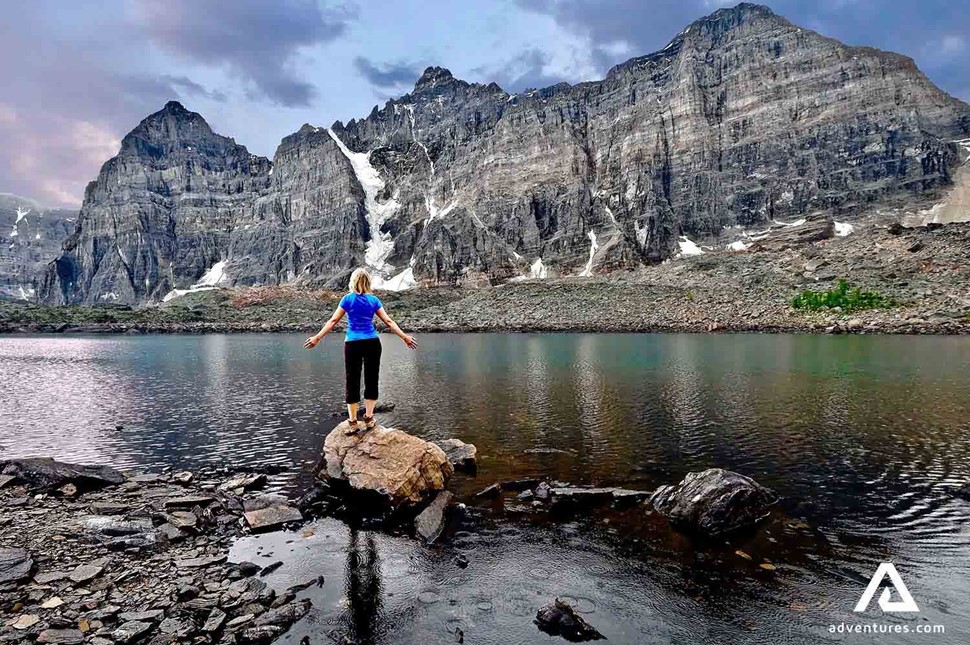 The temperature in Canada during summer can vary greatly depending on the region. In general, daytime temperatures range from 20-30 °C (68-86 °F). However, some areas in the northern parts of Canada may experience cooler temperatures even in the summer months. It's important to check the specific climate of the region you plan to visit in order to be properly prepared for any temperature fluctuations.
What are the best tours to do in Canada during summer?
Canadian Rockies tours take you through the stunning landscape of Banff, Jasper, and Yoho National Parks, with activities like hiking, biking, and rafting.





Explore the rugged coastline of Vancouver Island while kayaking, hiking, and wildlife-watching.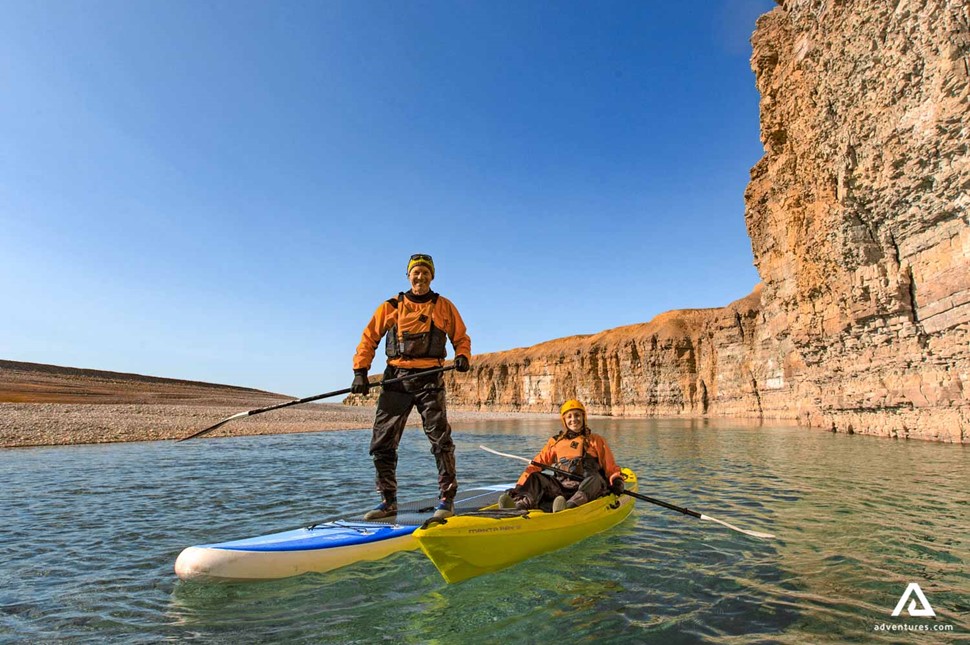 Experience the beauty of Niagara Falls and the vibrant culture of Toronto with sightseeing, shopping, and dining activities.





Embark on summer activities in the stunning mountain town of Whistler including ziplining, and mountain biking.





Visit charming towns and cities in Eastern Canada like Quebec City, Montreal, and Ottawa with cultural experiences, historical landmarks, and delicious cuisine.





Discover the breathtaking beauty of the Pacific Northwest, with stops in Vancouver, Tofino, and Victoria.





Experience the natural wonders and rich cultural heritage of Yukon on tours, which include activities like hiking, wildlife watching, and gold panning.





Explore the rugged coastline of Newfoundland and Labrador's quaint fishing villages, and stunning national parks with our selection of hiking, whale watching, and cultural experiences.
How many days do you need to explore Canada?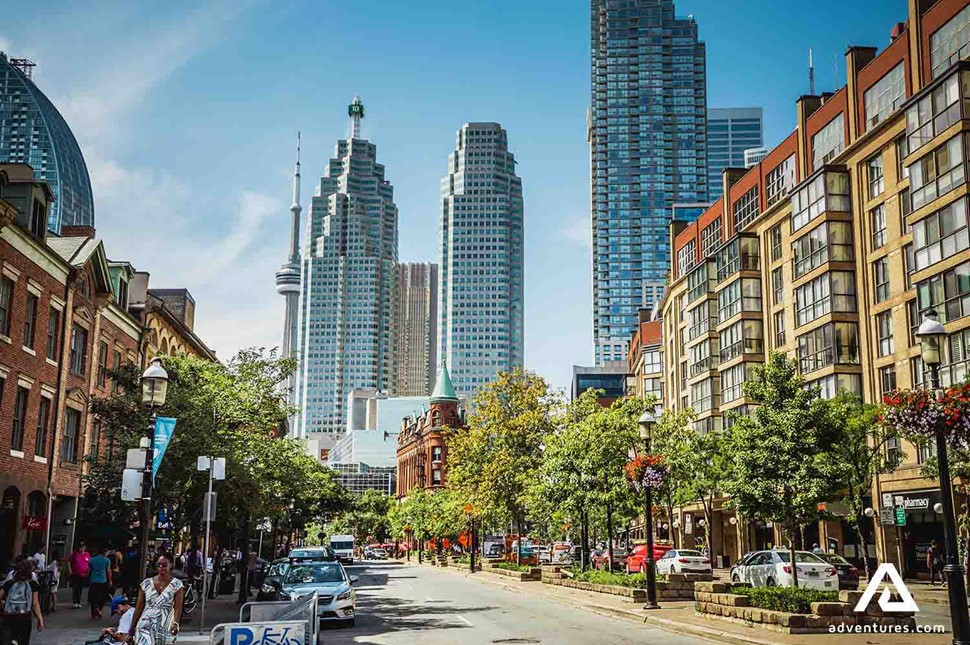 The number of days needed to explore Canada depends on various factors, including the regions you want to visit, the type of activities you want to engage in, and your personal preferences. Canada is a vast country with diverse landscapes, rich culture, and many unique experiences to offer. To get a taste of what Canada has to offer, a minimum of two weeks is recommended. Keep in mind that Canada has ten provinces and three territories, each with its own attractions and experiences to offer!
Is Canada good to visit in summer?
Yes, Canada is an excellent destination to visit in the summer. The weather is generally warm and pleasant, with long daylight hours allowing for more time to explore the country's natural beauty and attractions. Canada has an abundance of outdoor activities to enjoy during the summer months, including hiking, biking, camping, fishing, swimming, and more. The summer is also a great time to visit popular tourist destinations like Banff, Jasper, and the Canadian Rockies, where you can witness stunning scenery, wildlife, and natural wonders like glaciers and lakes.