What makes Arctic cruises so special?
The Arctic regions are thought of as some of the most isolated, rugged and ice-filled in the world. While the road access might be difficult or impossible, sea and ocean waters unfold for the cruise ship.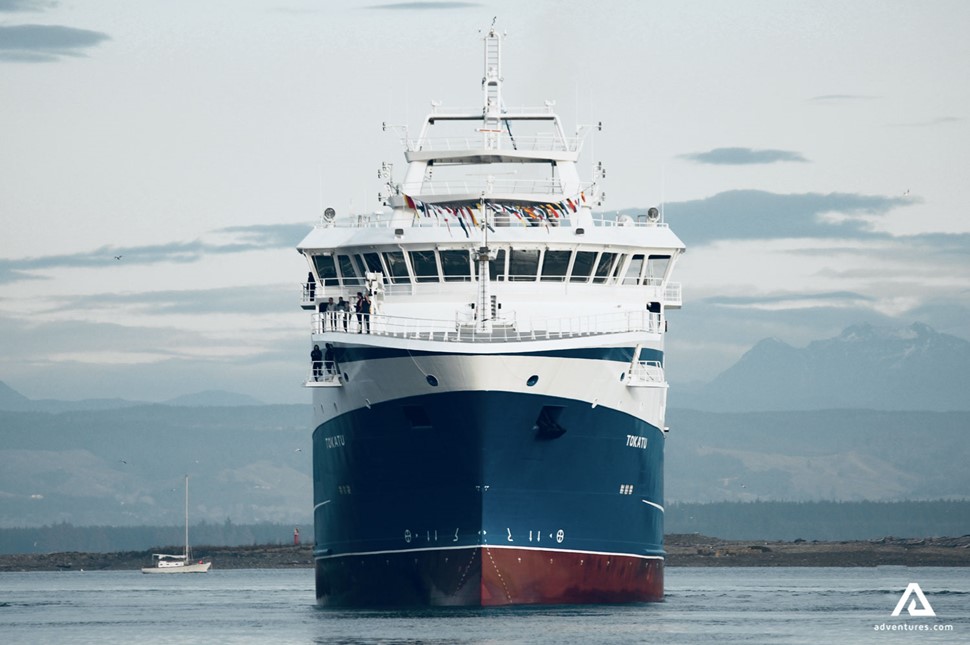 It's a chance to see the stunning variety of vistas. One day you wake up to vibrant green meadows hiding ancient Viking settlements. By lunchtime, you might be watching giant whales leaping of the ocean. In the evening you may anchor at the world's largest uninhabited island.
Cruising is a fantastic way to see the Arctic in all its exquisite beauty, while not a minute is wasted. Onboard entertainment and education agenda will keep your adventure drive going.
Where else you can unwind in a spa while floating between voluminous icebergs?
What are cruise tours?
Going on a cruise is like stepping aboard a large floating hotel. There's a myriad of comfortable amenities onboard: educational programs, interactive workshops, entertainment events, and luxury cuisine - you name it and our cruise ship has it.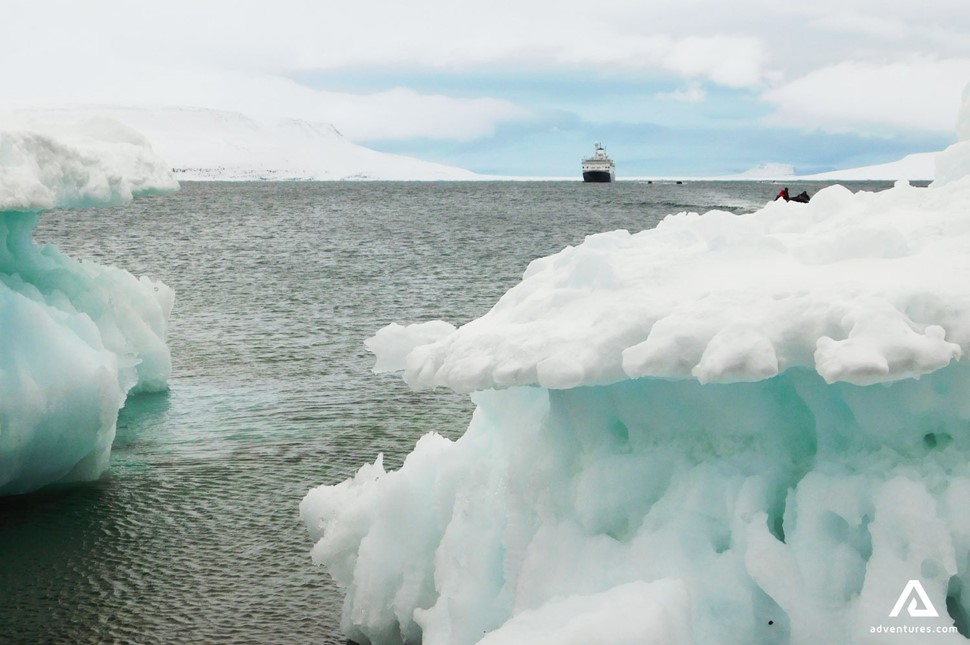 After you book a cruise, your ship departs from a certain location and while on the tour, you'll be given a wide choice of shore excursions and entertainment activities onboard.
Our cruise tours range from 10 to 17 days on average. Usually, the port fees and all the amenities are included in the price, so you'll only need to support your personal expenses and staff gratuities. You'll also need a passport to go on some cruise tours because the route will include crossing international borders.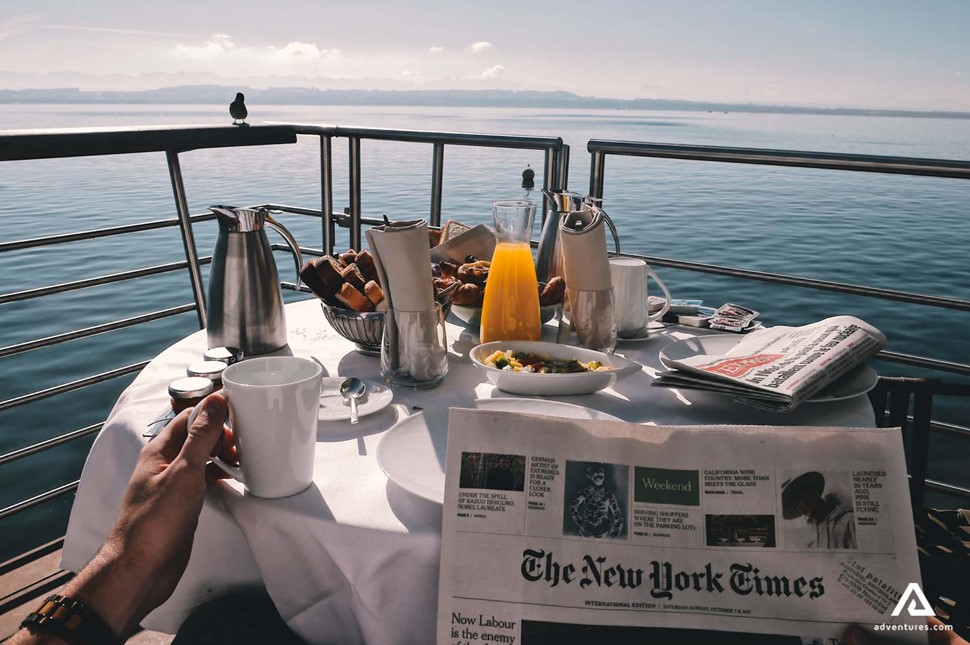 Each itinerary provides a range of locations and while onboard, each day will introduce you to a new destination packed with thrilling adventures. Cruises are the ultimate way of traveling in comfort, as you unpack your luggage just once, and your hotel goes everywhere with you!
In addition to all the conveniences, there's a thrill of waking up every day in a new place. Can't decide between Greenland and Iceland? Why choose? Just pick a cruise that takes you to both, and cross out these destinations off your wish list!
What is a circumnavigation cruise?
During a circumnavigation cruise, you will travel around a specific area in a circle, usually beginning and ending the tour in the same location. It is a time-efficient and invigorating way to explore the area without standing in a queue, or going through the rigmarole of arranging transportation.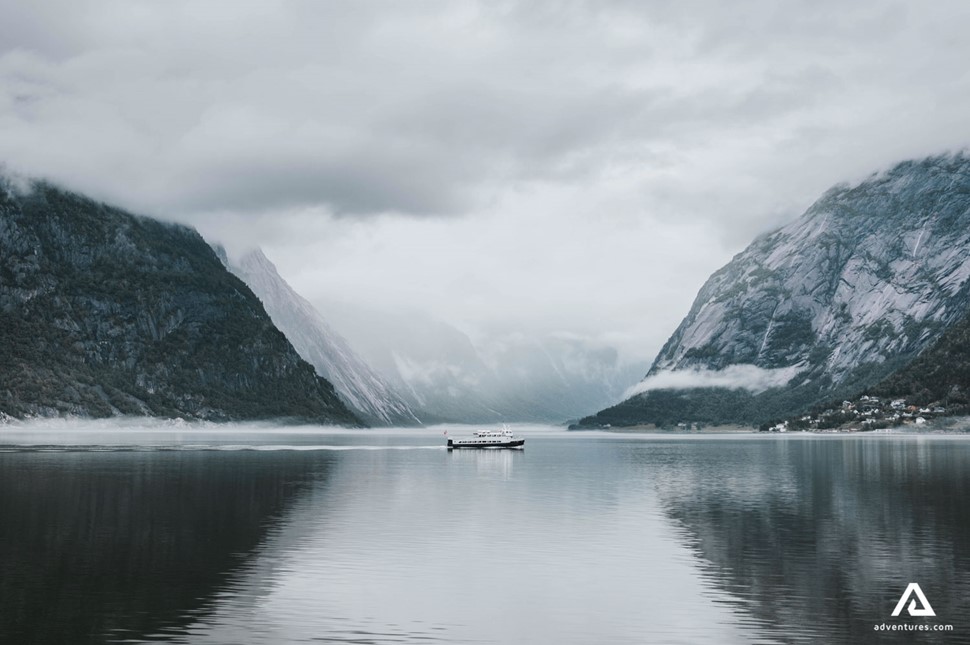 If the around-the-world cruises seem unrealistic or overwhelming, it's better to begin by exploring some corners in detail. Circumnavigation voyages are extremely destination-focused. Passengers spend more time learning about the local culture and wildlife, than they would standing in lines. Get up close and personal with the resplendent autumn colors of Newfoundland fishing villages or witness newly formed islands in Iceland. These are not your average tourist attractions, and there are many more for you to uncover!
What to do/see on a cruise?
There are plenty of options for exploring the surrounding area while on a cruise. Your ship will often be sailing within touching-distance of wild animals, coastal villages, and natural wonders.
Meanwhile, life on a deck offers something for all ages and interests. Pamper yourself in the spa, relax by the pool, or take a chance to learn something new! Take part in engaging enrichment programs, go to interactive workshops and expert lectures to get an insight into a variety of topics.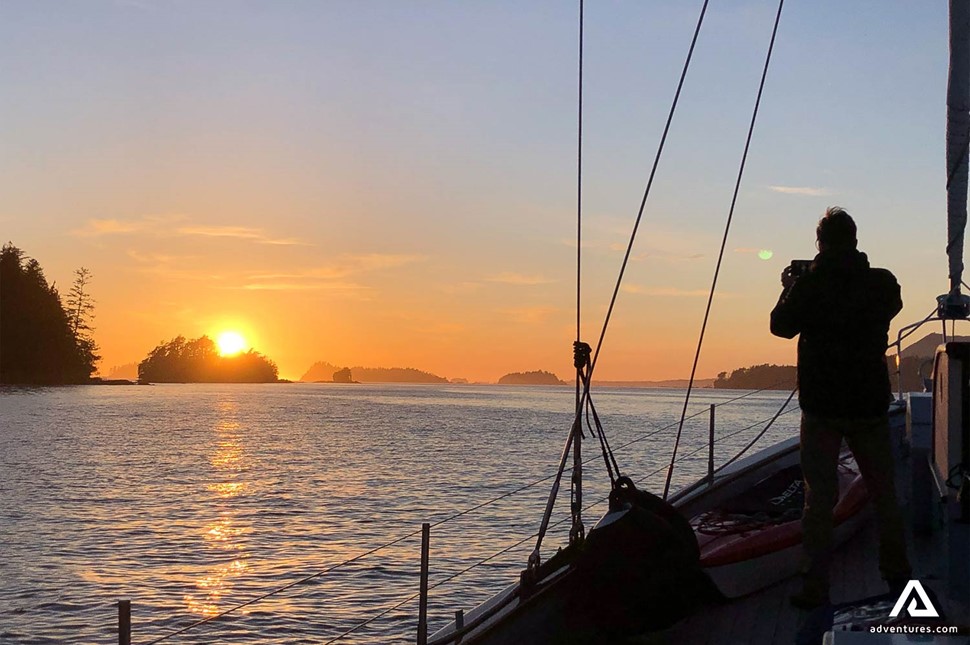 When possible, once and sometimes a few times a day, we break into guided groups on land, depending on interest and physical ability. We do our best to make sure no traveler is left behind, and everyone is enjoying their time!
Your shore excursions may include an optional hike in the area, a Zodiac boat tour, wildlife watching activities, and many others. You're usually provided a range of activities to choose from. In some regions, you can also visit small communities that can't be accessed by road, and enjoy a traditional welcome from the locals. These informative and engaging land tours accompanied by expert guides will enrich your cruise vacation.
When is the best time to go on a cruise?
The majority of Arctic cruise tours happen during summer and early autumn due to more favorable weather conditions. In the winter, the harsh weather and ice floes can make it difficult for any ship to sail. During the warmer months, it's also easier to spot wildlife and go sightseeing on the waypoints of the cruise.