Toronto is best known for being a largely multicultural and ethnically diverse city. Over half of Toronto's population of 2.9 million were born outside of Canada, and 30% of residents speak a language other than French or English – totaling around 160 languages! In some neighborhoods, such as Little Italy, Little Portugal, and Chinatown, the street signs are presented in multiple languages.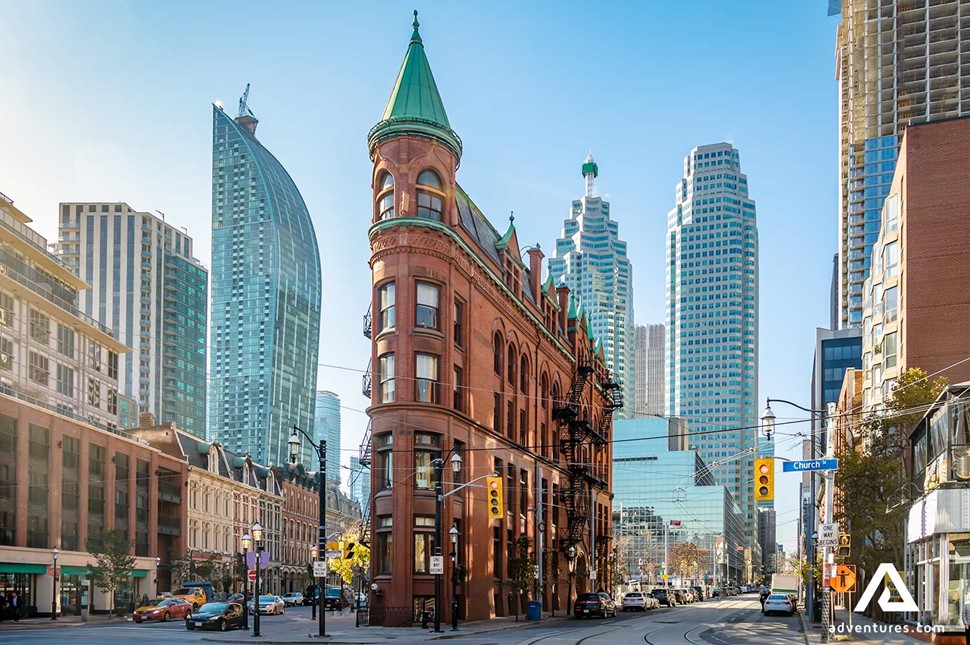 Appreciation for the arts is deeply rooted in the city, and as the home of the Ontario College of Art & Design University (OCAD) – the largest art, design, and media university in Canada – it's no wonder. 
Toronto also hosts five of the largest Canadian banks, and the Toronto Stock Exchange, the eight-largest stock exchange in the world.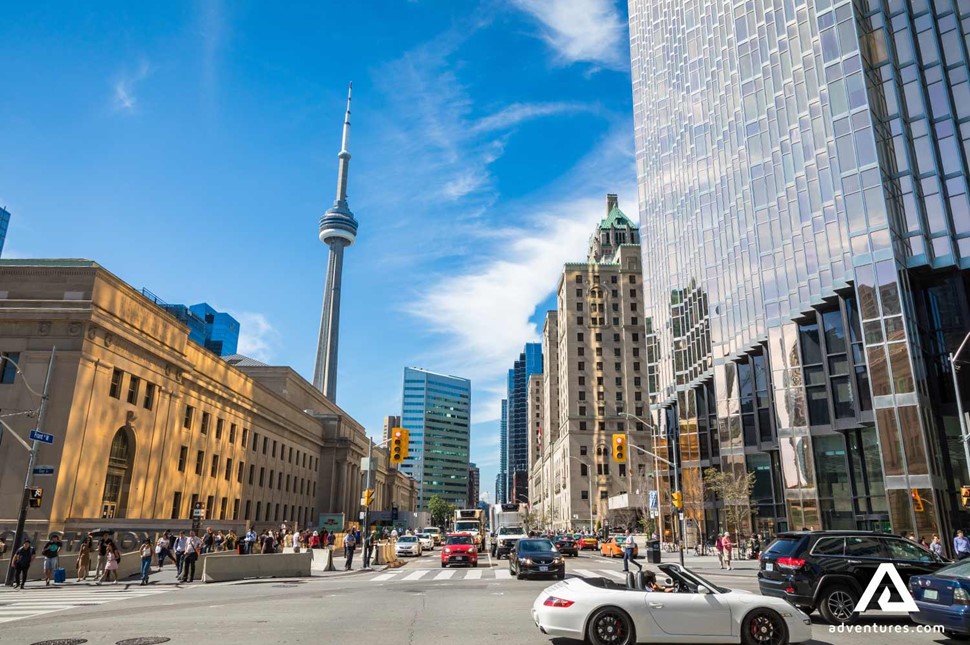 Where is Toronto located?
Toronto is the capital city of Ontario, Canada, and is located at the western end of Lake Ontario. This area forms the "Golden Horseshoe" around Lake Ontario. 
It is only a 90-minute drive from the US border crossing into New York State. 
History
Toronto has been inhabited for over 10,500 years. It was first occupied by Indigenous peoples, including the Wyandot, Iroquois, and later the Mississauga. After the "Toronto Purchase," the Mississauga surrendered their land in 1787, but the agreement was disputed for over 200 years. In 2010, the Canadian Government agreed to pay each of the 1,700 Mississauga people $20,000, plus more into a trust, totaling $145 million. 
It was an important trading post for both the French and the English, and the site of a fierce battle during the War of 1812. Originally named Town of York by the British in 1793, Toronto was renamed in 1834.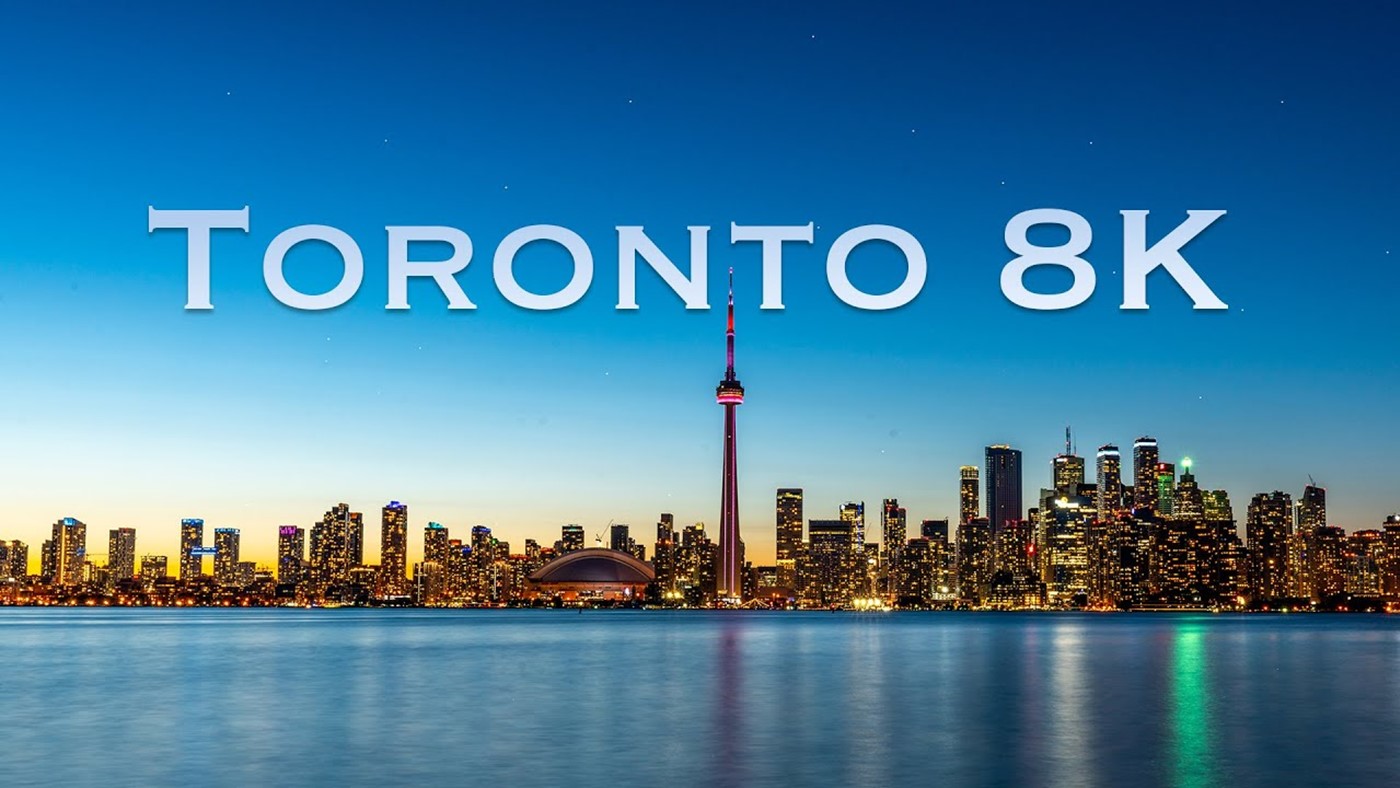 Best time to visit Toronto
Whether you visit during the winter or summer months (or somewhere in between), there are plenty of things to keep you occupied in Toronto including festivals, concerts, sightseeing, and nightlife. 
Toronto is a four-season destination, averaging between 10-15 degrees Celsius. It can get as cold as -20 degrees, or as warm as 35 degrees. If you are looking to avoid crowds but still catch some comfortable weather, try visiting during the shoulder seasons from April to June and September to October.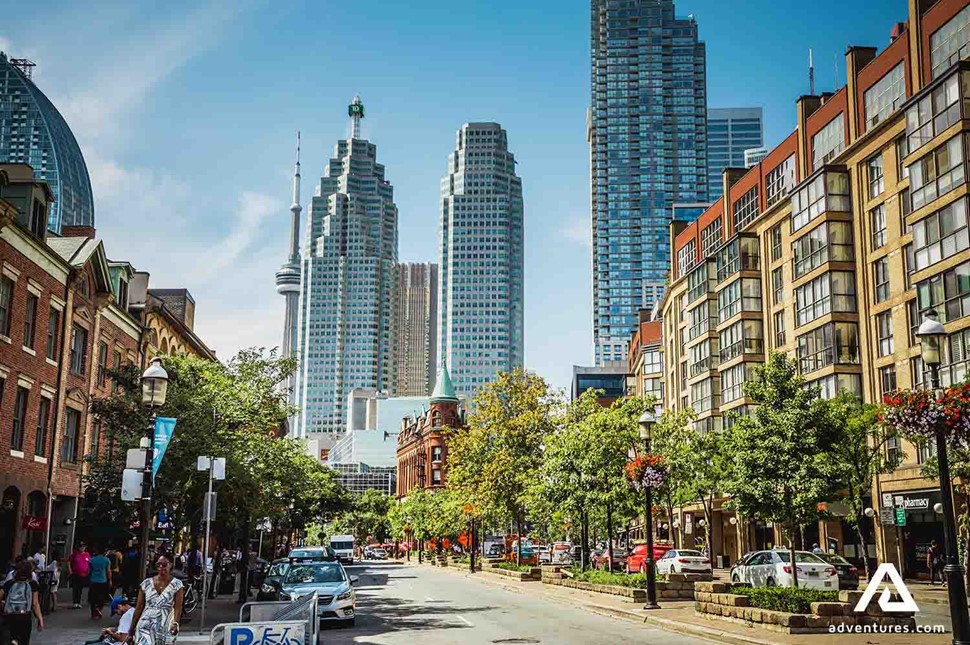 What to do in Toronto
With over 27.5 million annual visitors, Toronto is Canada's number one destination for tourism. There is no shortage of unique attractions to discover in Toronto. 
CN Tower
No matter where you are in Toronto, the CN tower is probably visible. In fact, on a clear day you can see the CN Tower from all the way across Lake Ontario. It is the tallest free-standing structure in the Western hemisphere and has some of the fastest elevators in the world that will transport you to the top. It has been named one of the Modern Seven Wonders of the World by the American Society of Civil Engineers. 
While just seeing the CN Tower is memorable, the very brave can complete an EdgeWalk. At 1,168 feet off the ground, you will walk around the outside of the tower, strapped securely by a cord. You can even host your wedding during an EdgeWalk, which will set you back about $6,000 for eight guests. If an EdgeWalk is too much for you and your group, consider checking out the glass floor instead. This 256-square-foot space of solid glass allows you to look straight down to the ground. 
For a fine dining experience, you can also check out the CN Tower's revolving restaurant, which makes a full turn per hour.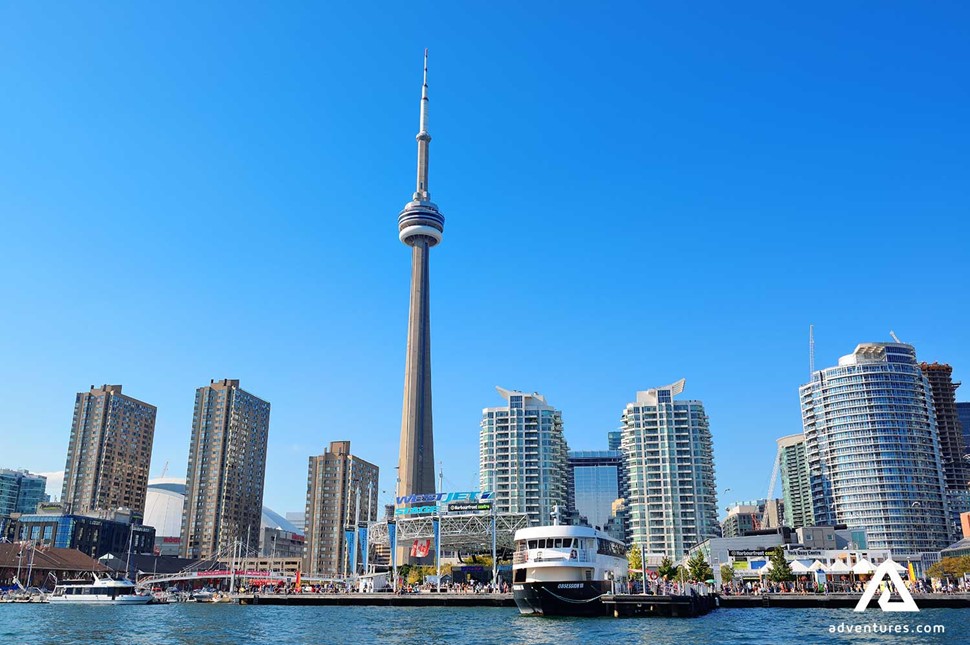 Toronto Island
Toronto Island is the perfect summer destination, whether you're traveling as a couple, a group, or as a family. You can reach the island by ferry or the relatively new pedestrian tunnel. The island is a chain of 15 small islands and the community is completely car-free. 
There is a small amusement park, Centreville, which is great for kids. There is also a petting zoo, a hedge maze, and four beaches on the Island. There are plenty of bike trails and places to picnic, boat, and fish. There is no overnight camping on Toronto Island. However, there are day camps for children.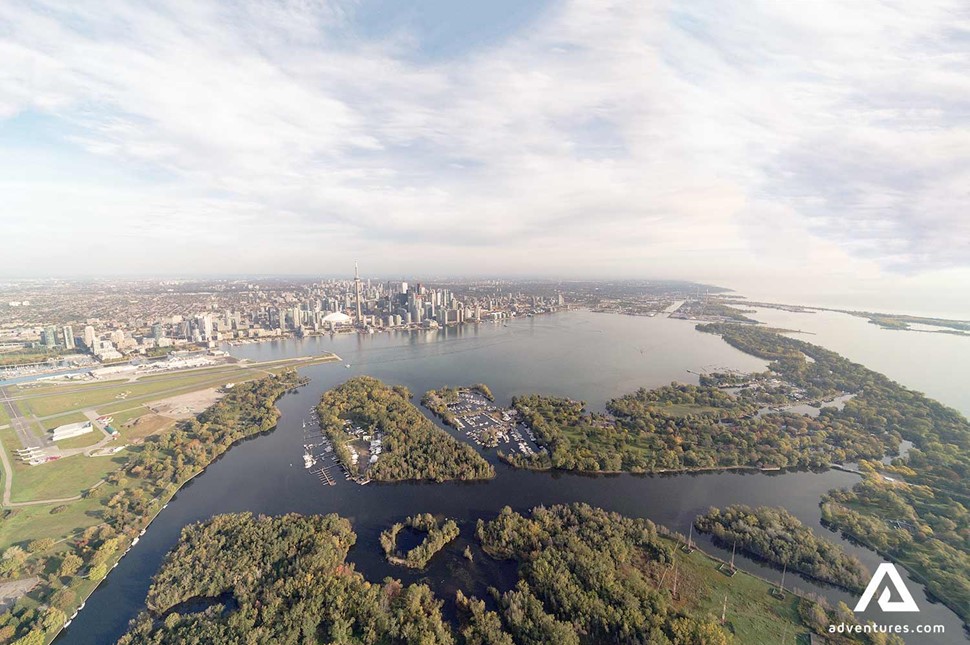 AGO
Located adjacent to the OCAD University, the Art Gallery (AGO) of Ontario houses more than 90,000 works of art. In addition to the permanent collection, the AGO also hosts traveling exhibitions. 
Most of the museum is dedicated to Canadian art, including the Group of Seven. There is also a space for Indigenous exhibits, featuring more than 132 artists. Famous paintings include Rembrandt's Portrait of a Lady with a Lap Dog and Peter Paul Rubens' The Massacre of the Innocents. 
A large redesign by Frank Gehry in 2008 transformed both the outside and inside of the building. Along Dundas Street you will see its 600-foot-long glass and wood façade, twisting 70 feet above street level. Within the gallery, you will find Canadian Douglas Fir throughout.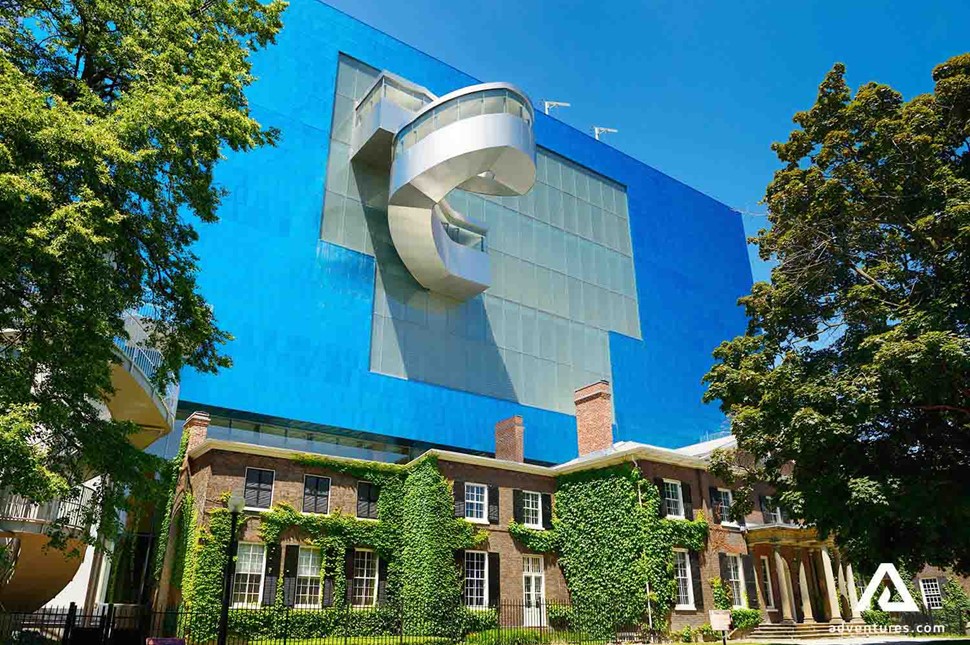 Casa Loma
Built in 1914 as the private home of Sir Henry Pellatt, Casa Loma is a gothic mansion in the heart of Toronto. After years of vacancy, it has turned into a main Toronto tourist attraction, hosting more than 250,000 people per year. It is owned by the City of Toronto, and can be rented for private events or toured as an individual group. 
Located in the Annex District, where Canadian author Margaret Atwood lives, Casa Loma is worth touring for its history and gardens. It is a popular spot for film, serving as the Institute in X-Men. 
Every Halloween, Casa Loma opens its doors as a haunted house, where visitors can tour the gardens and the tunnels while being thrilled by spooky sets and actors.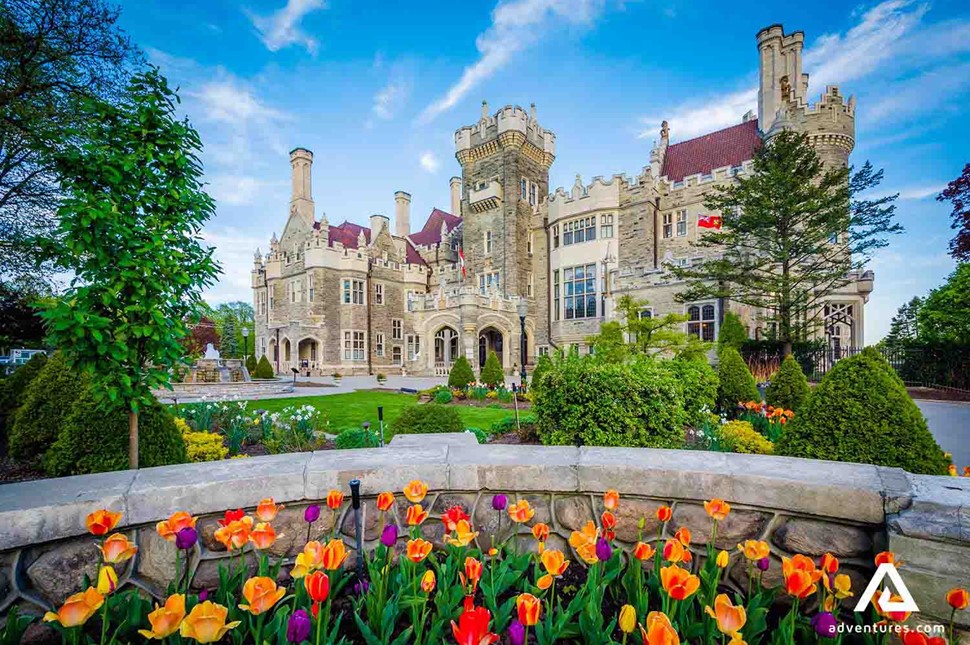 Nathan Phillips Square
Be sure to take a photo with the TORONTO sign. The original sign celebrated the Pan American games and became such a hit on Instagram that the sign stayed. In September 2020, a new 3D sign was installed. It is lit with different colors depending on what's happening in the city.
Festivals
Toronto is a city of festivals and they aren't just limited to the summertime. There are too many to count, with more than 40 music festivals alone. Some stand out more than others and draw large crowds with well-established histories.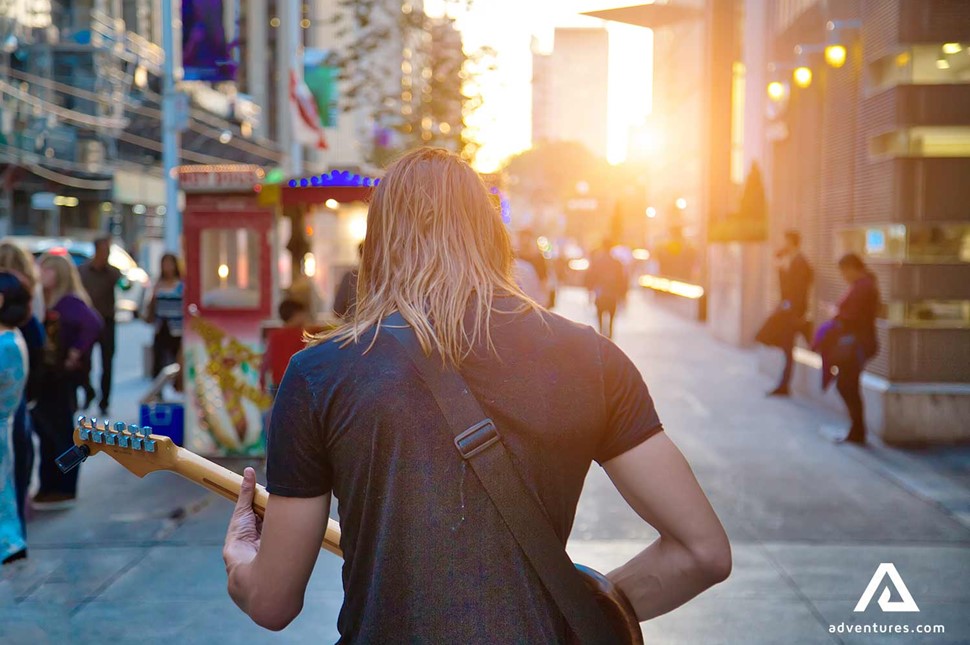 Canadian National Exhibition (CNE)
Founded in 1879 the CNE, also known as the EX, is Canada's largest annual fair, hosting more than 1.5 million visitors per year. It marks the end of the summer in Toronto and is a traditional end-of-summer ritual for many families. 
The fair comprises shopping, entertainment, a carnival midway, and sporting events. An Air Show concludes the festivities. 
One of the hallmarks of the CNE is the food building. Here the vendors try to outdo themselves every year by concocting outrageous and over-the-top (but delicious!) foods, like frozen cookie dough spaghetti, pickle lemonade, and deep-fried butter.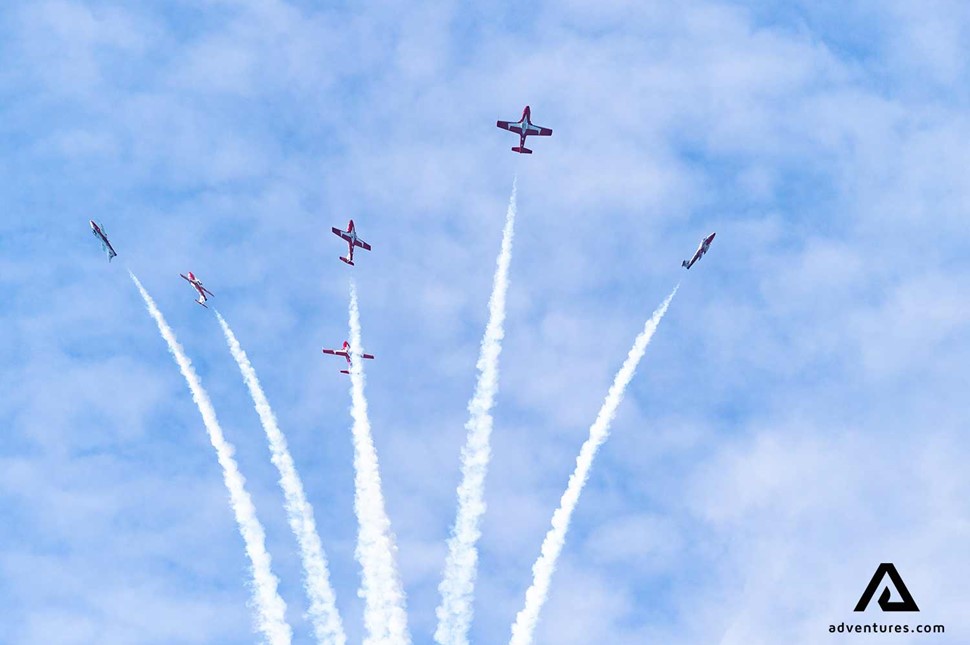 Toronto International Film Festival (TIFF)
The film industry in Toronto is robust, employing 28,000 people and earning $1.5 billion each year. About 25% of Hollywood movies are filmed in the Greater Toronto Area. It's no wonder then that Toronto is home to one of the largest and best-known film festivals in North America. 
TIFF takes place in September and draws 480,000 people annually. It is highly influential and second only to the Cannes Film Festival. Celebrities like Oprah, Daniel Day-Lewis, Scarlett Johansson, and Will Smith have all been spotted at the festival over the years. 
If you have your heart set on catching a glimpse of a celebrity, check the local papers during the festival, as they regularly publish maps on where the celebrities will be staying and playing. Or, you can purchase a ticket, as many movie stars will give audience Q&As after screenings.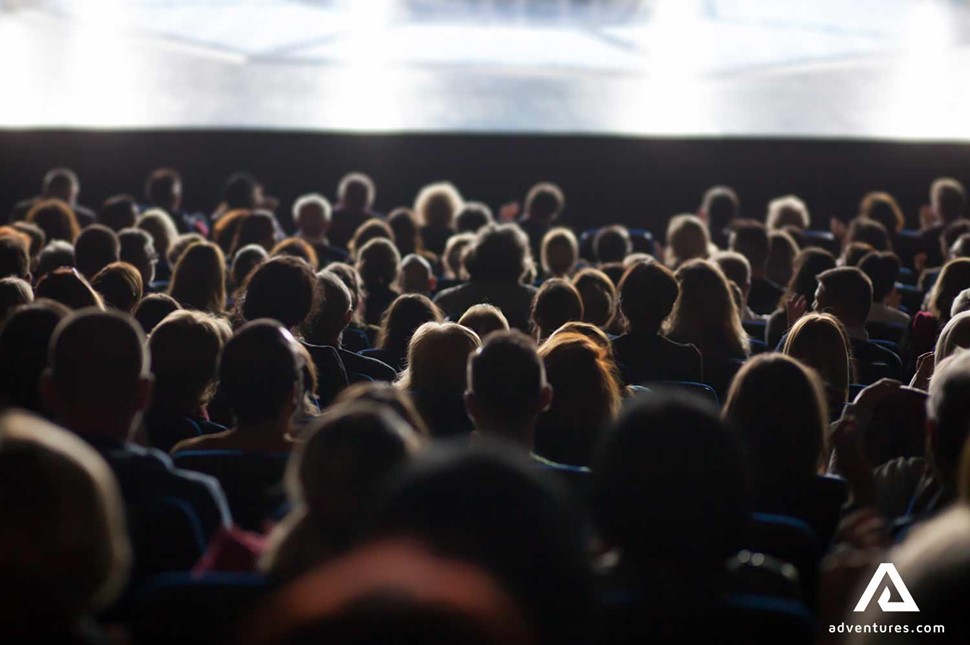 Toronto Caribbean Carnival (Formerly Caribana)
The Toronto Caribbean Carnival is North America's largest street festival and was founded in 1967. The parade alone attracts more than 1.3 million visitors annually. Celebrating Caribbean history, culture, and food, this diverse festival also celebrates Emancipation Day. 
The Grand Parade is the finale of the festival and features dancers, bands, and elaborate floats. The bands are the most integral part of the parade, playing steel pan, soca, calypso, and reggae music.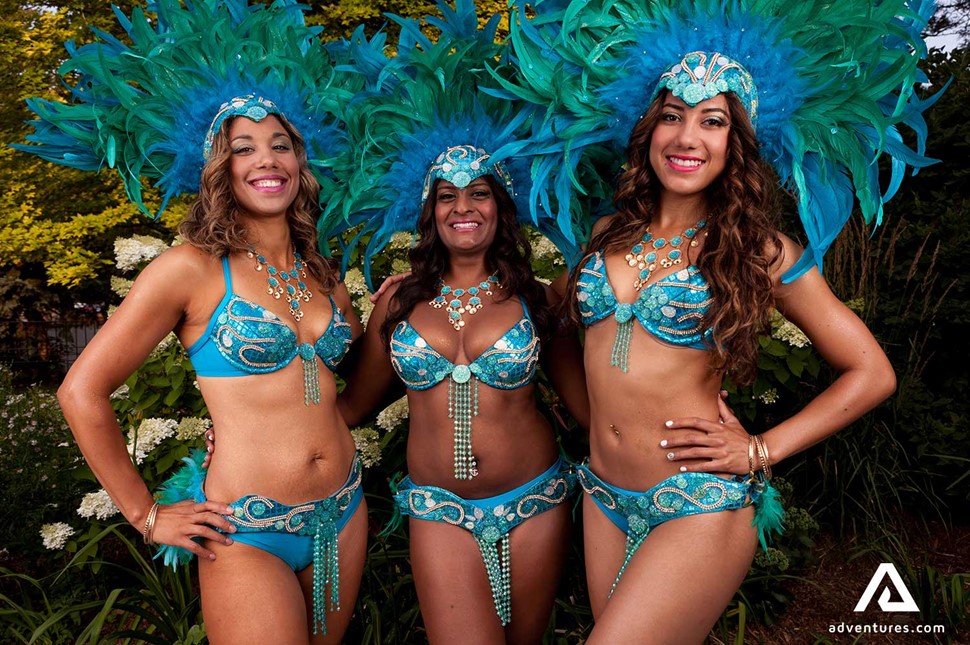 Toronto Pride
The Bathhouse Raids in 1981 are a dark stain on Toronto's history with the LGBT2Q+ community. Police officers raided the Gay Village, in a cruel and violent attempt to out and embarrass over 300 men. A large march was held a day later, with over 3,000 protestors showing solidarity for gay rights. 
Since then, Toronto Pride has grown to include over 500,000 participants and is one of the largest Pride celebrations in the world. There are live performances, themed evenings at the local museums, and three separate parades (Trans March, Dyke March, and Pride Parade). It is a party atmosphere, but one that is very mindful of its past and the goals for the future.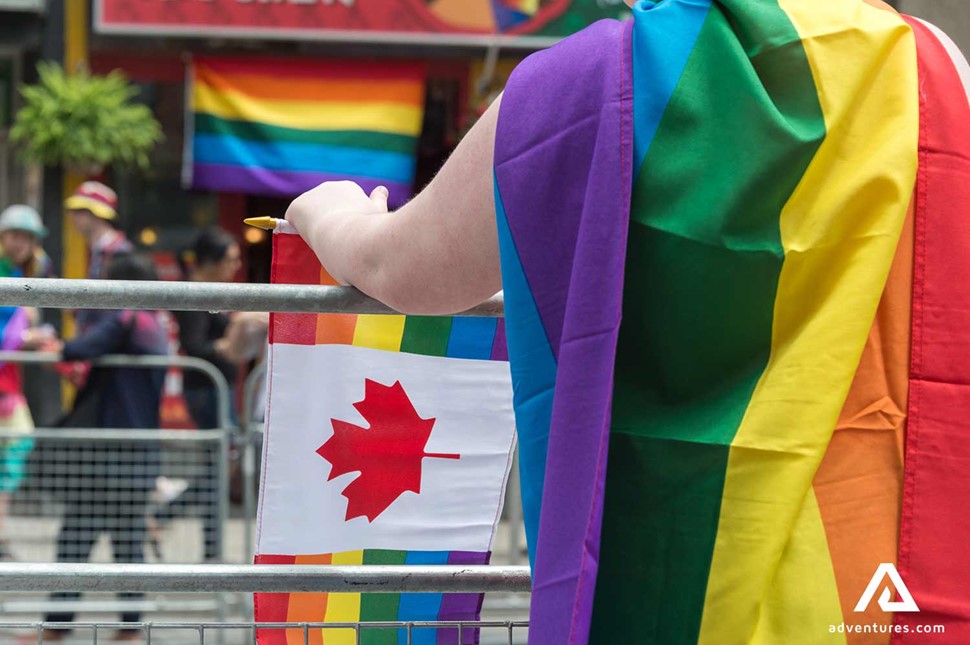 Getting Around Toronto
Toronto is known for its horrendous gridlock, as so many workers commute into the city. However, it also has a well-connected public transit system, the second largest in North America, making it easy to get around the GTA as a tourist. 
Toronto is home to Toronto Pearson Airport (YYZ), the largest airport in Canada, with 41 million travelers yearly. There is a convenient connection between Pearson and Union Station, called the UP Express. This $25 ticket will take you from the airport directly to Union Station in downtown Toronto. 
Union Station is the central hub of Toronto's Subway (TTC). It also connects to the GO Transit way, a train and bus system that runs through Southern Ontario, and Via Rail, which runs across Canada and hooks up with the US Amtrak. 
Union Station also links to the underground PATH system, a pedestrian walkway that is the largest continuous underground shopping mall in North America. The PATH is over 30 kilometers of restaurants, shopping, services and entertainment, and links to over 75 buildings. This is excellent during the winter.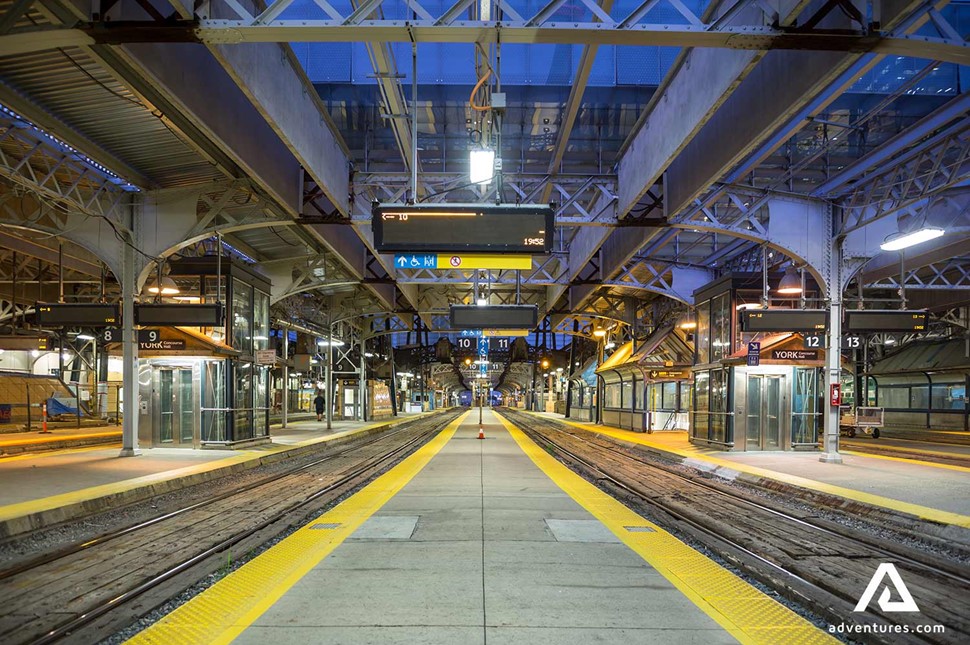 Fun Facts about Toronto
Babe Ruth hit his first professional home run at Maple Leaf Park on Toronto Island, playing for the Providence Grays.

Toronto is home to 

seven

 major league sports teams

Yonge Street is the longest street in the world

, 

measuring

 1

,

896 k

ilometers

 long