About hiking
Approximately 42% of Canada's terrain is covered in forests that create a unique and diverse landscape to explore.You'll see exceptional views on every hiking trail, an abundance of turquoise waterscapes and diverse flora and fauna around every corner. Southern Yukon, the Chilcotin Mountains, and the numerous national parks of the Canadian Rockies are all a hikers paradise.
Our single day hikes or multi-day adventures invite you to explore an alpine landscape on foot before returning to a comfortable lodge or camp for a delicious meal by the light of a cozy fire. Join us on one of our spectacular hiking adventures, reconnect with the natural world and rediscover your inner explorer.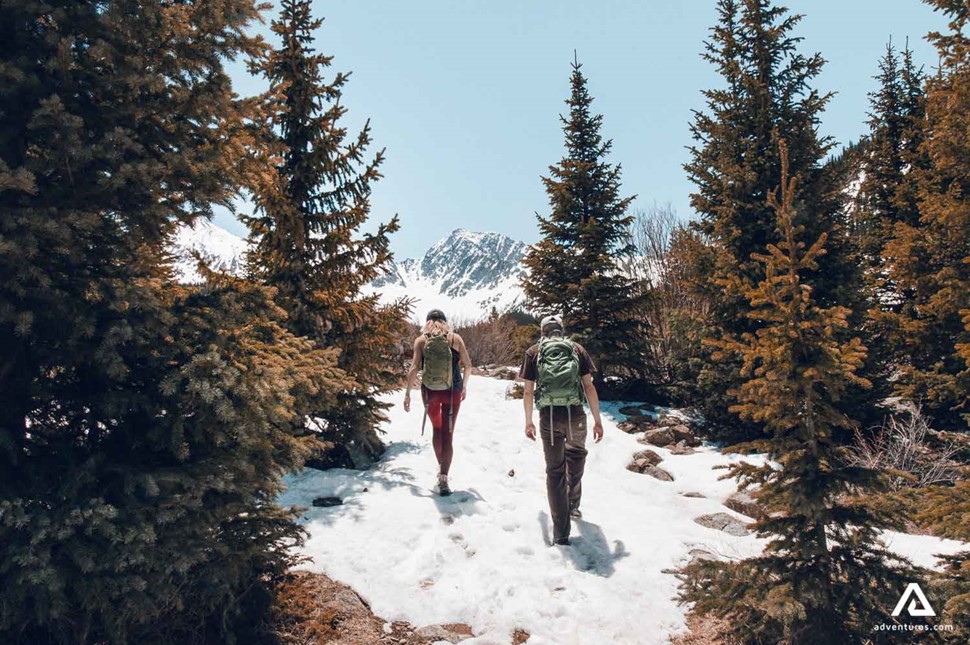 Where can I hike in Canada?
Canada is famed for its untamed wilderness where the great unknown is always around the corner. Hikers will have a front row seat to nature's greatest show on earth where the occasional grizzly bear and moose sightings are not uncommon. Adventure seekers and outdoor enthusiasts of all skill levels travel to Canada, backpacks in hand ready to step on to unfamiliar trails and in doing so experiencing something brand new. Our tours take you around the best hiking trails in Yukon, Chilcotin, and the Canadian Rockies.
Dog-assisted hiking tours in Yukon will bring you closer to nature and wildlife. Our journey begins in Whitehorse and proceeds on to Lake Laberge. Yukon was inhabited long before the Europeans came to North America by the First Nations people and you'll see plenty of archeological evidence of their incredible culture along the route. Hiking tours in Yukon will not only show you the rich history of the area, but will also allow you to see some of the most awe-inspiring views in entire Canada.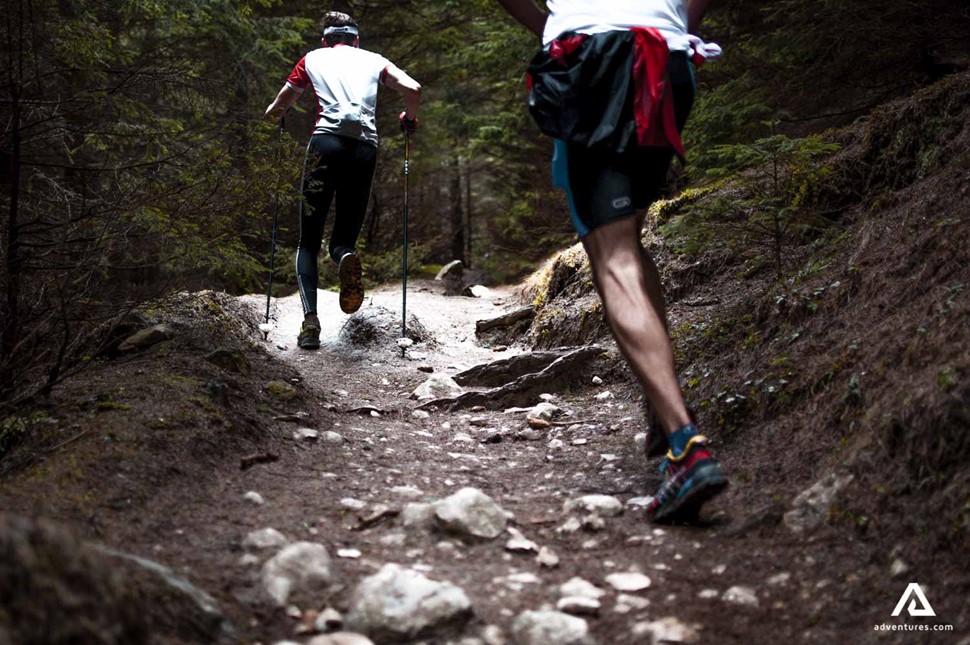 In search of a more mountainous terrain? Experience true alpine hiking across vast meadows, scale snow-capped peaks, and pass turquoise whitewater streams in the heart of the Chilcotin Mountain Range. The Chilcotin Ranges are a part of the Coast Mountains, offering you daily hikes from our hut-based campsite or a multi-day, hut to hut hiking experience. Expect to see sublime panoramic views of towering peaks and meadows blanketed with wildflowers. Our trusty Cayuse horses will help you carry the load so you can fully immerse yourself into the wild.
The Canadian Rockies are renowned for their vast selection of hiking trails, rich diversity of wildlife habitats and charming glacier-dotted lakes. In fact, the wealth of hiking trails in Canada's Rocky Mountains is so immense that one would have difficulty exploring them all in a lifetime!
You can traverse the Canadian Rockies on our hotel-based tours or we can teach you the ropes of camping in the wilderness on our multi-day hiking expeditions. Our hiking tours invite you to explore some of Canada's oldest national parks and the southern part of the Canadian Rockies.
Dog-assisted hiking tours in southern Yukon
Bordered by the Arctic Ocean in the North, Alaska in the West, and British Columbia in the South, Yukon is known for equally breathtaking landscapes and wildlife. Our well-trained husky dogs will carry your belongings to the mountain peaks, across vast meadows, and through the forested valleys along the way. They enjoy helping us sink into nature without any restrictions so you can travel light and simply enjoy the incredible surrounding landscapes.
The tour will last for 7 action-packed days, that will help develop your wilderness skills and show you the natural wonders of southern Yukon. During those 7 days, we'll be camping as we go, surrounded by ever-changing scenery and a star-dotted sky at night. At the end of every day, you'll be treated to a hearty supper, cooked by our skillful guides by the light of a cozy campfire.
Hiking tours in the Chilcotin Mountains, British Columbia
If you're looking for a true mountain hiking experience, our tour across the Chilcotin Mountain Range is perfect for you. Trusty Cayuse horses will carry your belongings so you can explore the surrounding nature, climb atop a mountain and enjoy the glorious vistas without any disruptions. With us you can achieve your holiday goals based on your individual preferences: you can hike for 4 or 7 days and choose the type of accommodation and amenities that you prefer. 
If you wish to get a true wild camping experience and really want to escape the modern world,  then our tent-based campsites are perfect for you. We also have fully equipped campsites with cabins, hot showers, and other amenities - for those who want a bit of luxury during their time in the wild.
Canadian Rocky Mountain National Park hikes
Our tours in the Canadian Rockies offer you a chance to explore some of the oldest national parks in the country. The scenery is truly inspiring and the abundance of rare wildlife makes these trips unique and exceptional.
Tours in the South of Banff National Park (Canmore, Banff, Lake Louise) will show a diverse landscape: everything from forested valleys to snow-capped mountain peaks to glaciers will be at your fingertips, just waiting to be explored. There are 8 national and provincial mountain parks in total, so your daily hikes into the wild will never be the same. At night, you'll come back to comfortable hotels in Canmore, Banff, and Lake Louise, feast on scrumptious dinners and enjoy some time with your fellow hikers.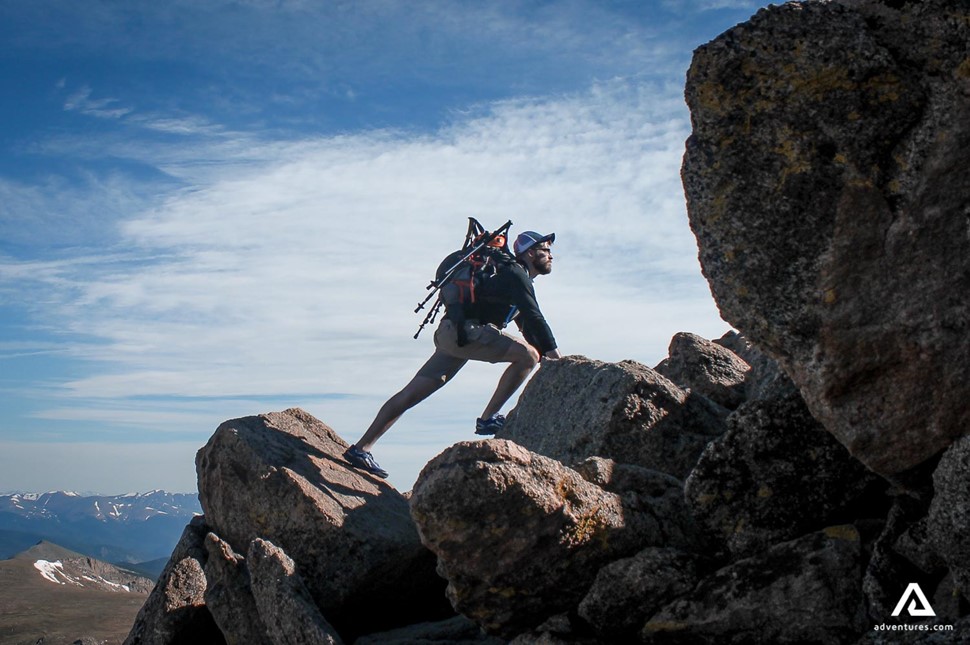 Hiking tours in Banff, Jasper, and Yoho National Parks are perfect for those looking to hike the most breathtaking national parks in Canada. We'll start in the Banff National Park. Here, you'll have a chance to embark upon the most scenic routes through the unfolding alpine landscape, where the wildlife hiding around every corner will make a perfect backdrop for some remarkable pictures.
Next, we'll continue towards Yoho National Park with the sapphire Lake Louise right in front of us and, finally, hike towards the Saskatchewan Glacier in Jasper National Park. Aside from hiking, you can take part in a variety of other activities, such as whitewater rafting, biking, and horseback riding. These tours, around the most beautiful national parks in Canada, can accommodate any kind of traveler: you can choose to stay in a hotel every night, or camp in the wilderness with your group.