Preparing for Your Tour in Quebec
To help you prepare for your trip, we've gathered useful travel information about Quebec, including how to get there and what weather to expect. Still not sure what to do in Quebec? Below you'll also find our top 5 favourite things to do in Quebec, followed by links to our hand-picked tours. We're ready to roll when you are!
Quebec Facts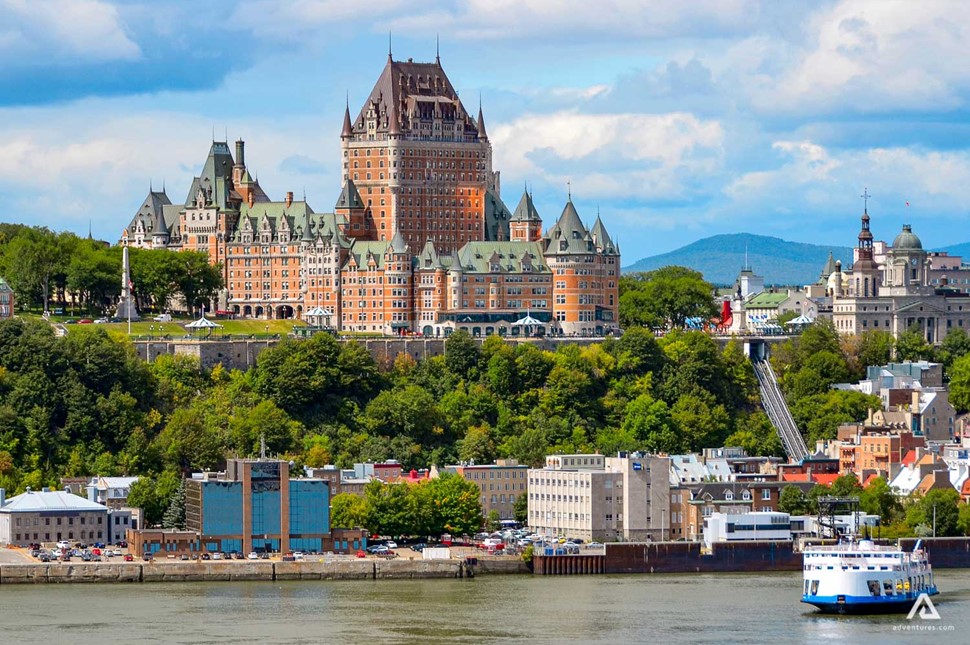 Capital: Quebec City

Area: 1,542,056  sq km (595,391 sq mi)

Population: 8,164,361

Quebec is Canada's largest province by area. 

Québec City is the only walled city north of Mexico. 

The Château Frontenac in Quebec City is the world's most photographed hotel.

Montreal's Olympic Stadium is the tallest inclined structure in the world.
Quebec Map
Located in eastern Canada, Quebec borders Ontario to the west and the provinces of New Brunswick and Newfoundland and Labrador to the east. To the north lies Hudson Strait and Ungava Bay. To the south, the province has a long border with the U.S. states of Maine, New Hampshire, Vermont and New York. 
The Appalachian Mountains and the St. Lawrence River are two major geographical features. Northern Quebec is wild and barely populated, offering off-the-beaten-path adventures. Discover Nunavik, the northernmost region of Quebec, on our Inuit Culture & Arctic Wildlife in Nunavik Tour.
Northern Quebec is wild and barely populated, offering off-the-beaten-path adventures.
Getting There
The major airport in Quebec is Montréal–Trudeau International Airport, serving the airlines Air Canada, Air France, Porter Airlines, Air Transat, and WestJet. Montreal is a 1.15-hour flight from Boston, 2-hour flight from Chicago, and 5-hour flight from Los Angeles.
If you're flying to Quebec City, you'll land at Quebec City Jean-Lesage International Airport, which is not as busy as Montreal Airport and is a great option if you're flying in from New York.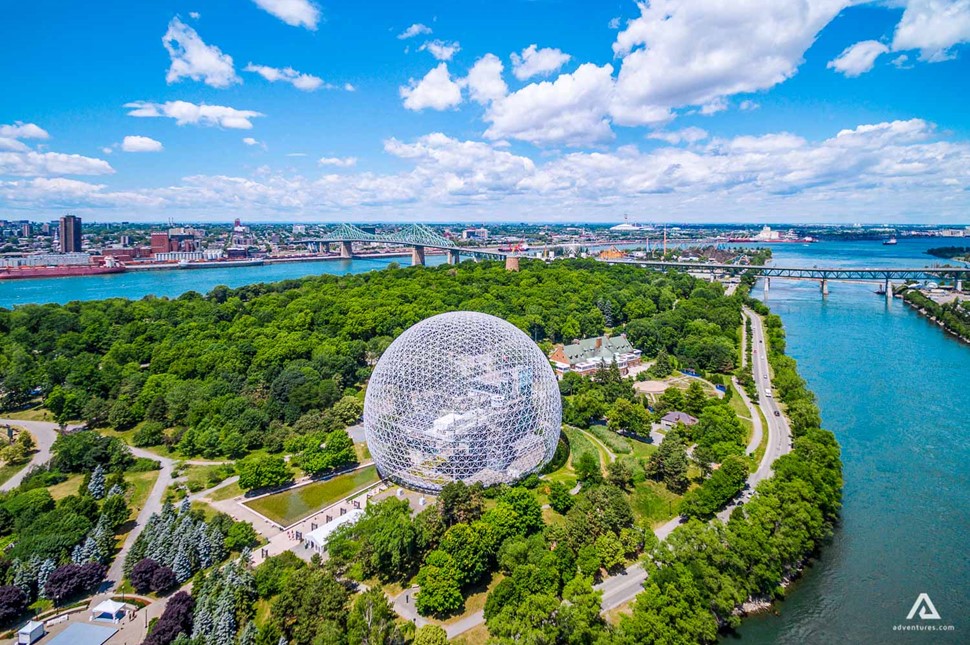 Our tours depart from Montreal, Quebec City, and Lac Morency in the Laurentians. The distance between Montreal and Quebec is about 250 km (155 mi). The Laurentians are just a 45-minute drive north of Montreal. 
Weather in Quebec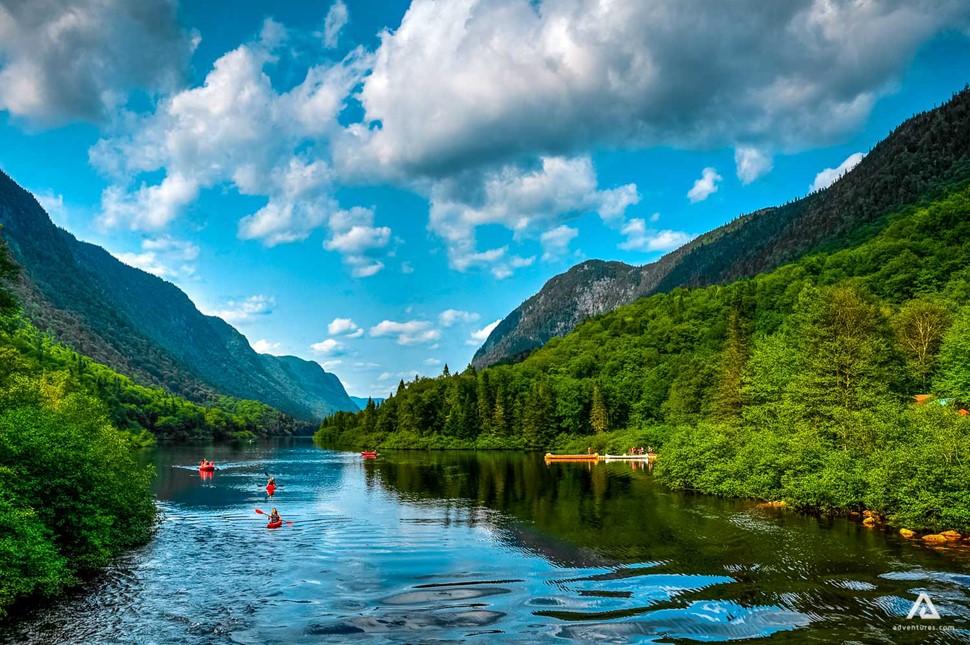 In general, Quebec temperatures vary from 25°C (78°F) to -14°C (6°F) and are rarely below -25°C (-13°F) or above 30°C (86°F).
Quebec summers are comfortably warm and humid, especially in Montreal. The average summer temperature ranges from 19°C (67°F) to 26°C (78°F).
Quebec in winter enjoys heavy snowfall but will surprise you with sunny days and surprisingly dry weather. Winter temperatures can vary from 0°C (32°F) to -25°C (-13°F).
Top 5 Things to Do in Quebec
Go through our list of the top things to do in Quebec and find the one that best fits your travel style. 
1. Dog Sledding in the Laurentians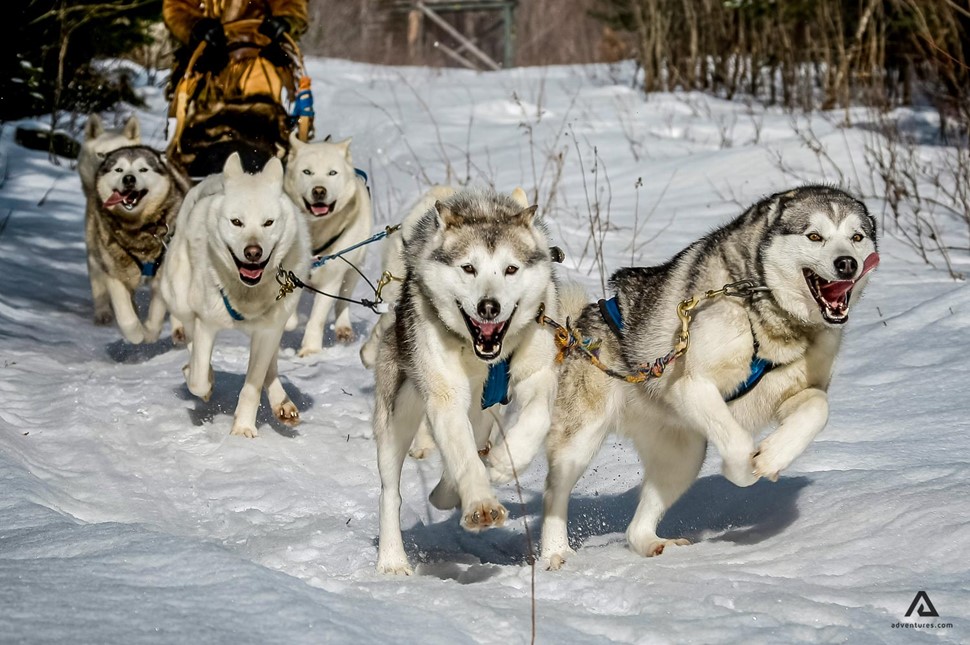 Whether you're an experienced or a beginning musher, dog sledding in the beautiful Laurentian Mountains is an epic winter activity. Learn mushing instructions, drive your own sled across the frozen lake, and feed the dogs at the end of your adventure. Along the way, take in superb views of gently rolling mountains. For a breather, gorge on lunch at a rustic cabin.  Dog sledding is, quite simply, the most touching adventure in Quebec.
Dog sledding is, quite simply, the most touching adventure in Quebec.
Ready to dog sled? Join us on our Dog-Sledding Tour in The Laurentians North of Montreal and come back with a yearning to read Jack London again! 
2. Cruising Along the St. Lawrence River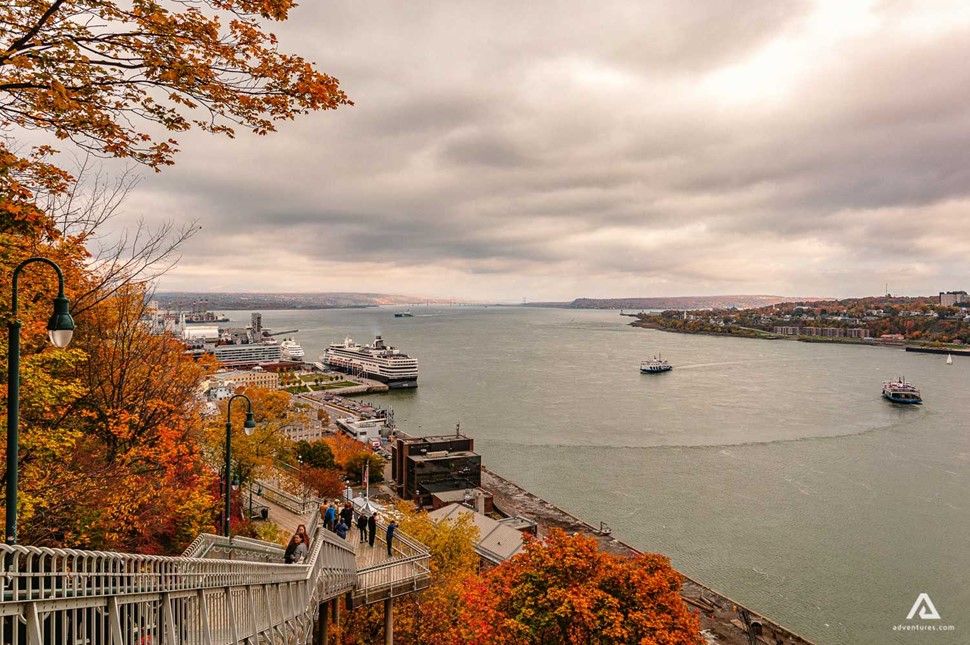 St. Lawrence River is one of the world's most scenic rivers. Cruising along its shoreline is an experience you won't soon forget. Prepare to be awed by the dramatic Saguenay Fjord and the rugged Gaspé Peninsula. You'll also explore Prince Edward Island, Magdalen Islands, and Newfoundland's south coast. Along the way, panoramic views look out over immense rocks and mountainous landscapes.
Discover it all on our St. Lawrence River Cruise in Quebec. An added bonus? You'll see one of the largest gannet colonies on Earth and marine mammals like whales and seals.
3. Snowmobiling Near Montreal
We sometimes forget that much of Quebec is still wild. Snowmobiling is one of the best ways to get closer to the province's unspoiled nature. For the best experience, join us on one of our Snowmobiling Day Tours in the Laurentians.
Your tour guide will provide you with all the necessary gear and show you how to operate your vehicle. Then lose yourself in nature as you zoom over snow-covered trails in the Laurentian Mountains, one of the oldest mountain ranges on Earth.
Quirky fact: The "Club Pionniers Laurentides," the first snowmobile club in the world, was founded in the Laurentians.
4. Ice Fishing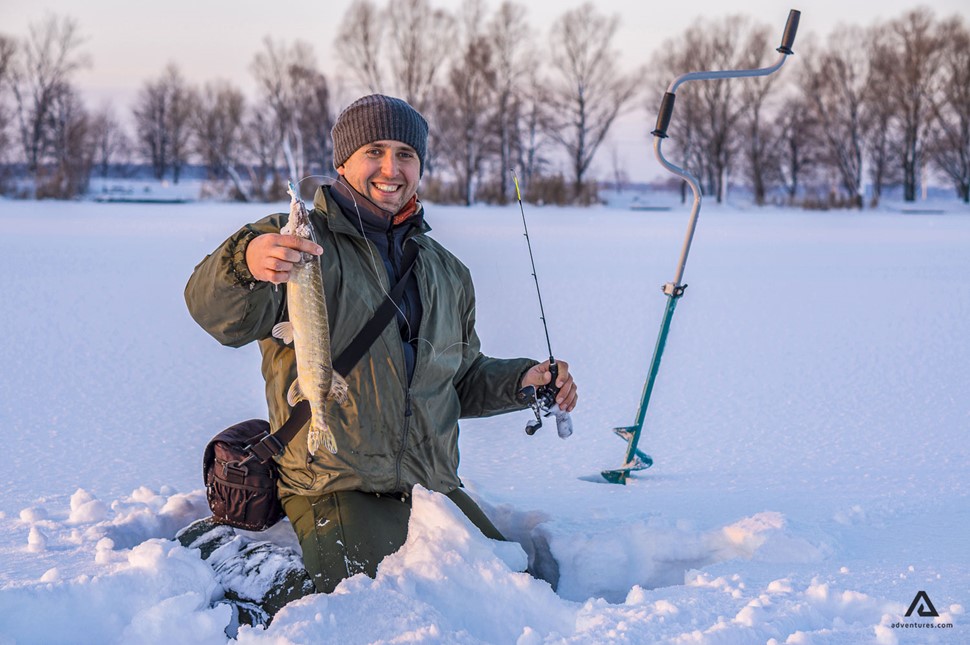 Looking for a truly unique vacation in Quebec? Discover the joys of ice fishing and learn the techniques required for this unique winter activity. Together with a guide who knows exactly where to find the fish, venture on a frozen lake and start your on-ice adventure. What about the cold? No need to worry. A warm campfire and hot chocolate will be available on a lake.
There is something truly relaxing about ice fishing that most people have not been lucky enough to discover.  
For the ultimate adventure, combine ice fishing with dog sledding on our Dog Sledding Package from an Inn Near Montreal. 
5. Enjoying Family Time and Water Sports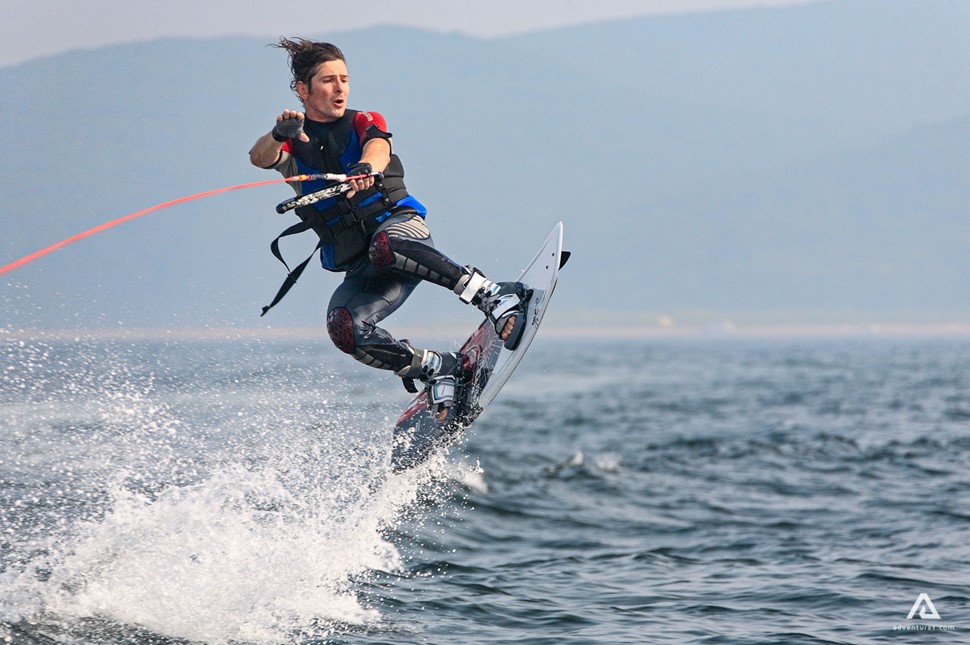 If you're looking for a fun family getaway, go after water activities not far from the city of Montreal. From wakeboarding and kneeboarding to water skiing and water tubing, you're sure to find something that will quench your thirst for adventure.
Our Family Fun Water Sports Vacation Package includes all safety equipment and accommodation at an inn that will charm your pants off. The inn features indoor and outdoor pools, sauna, jacuzzi, gym, badminton court, tennis court, and game rooms with pool tables. Enjoy your family time to the fullest!