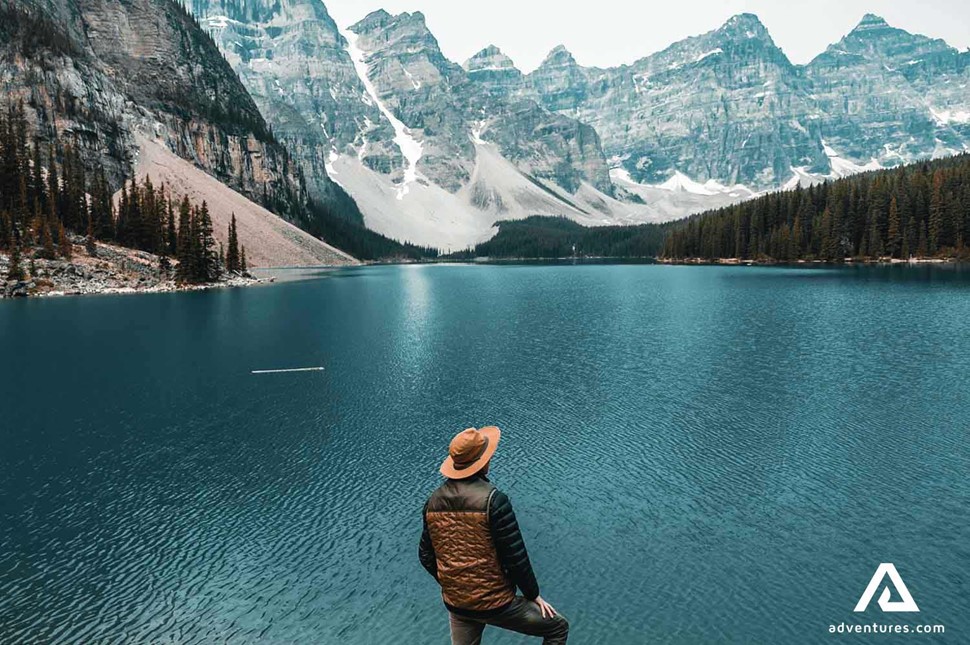 Where is Lake Louise Located?
Lake Louise is located in Banff National Park, Canada's oldest national park, in the Canadian province of Alberta. It sits at an elevation of 5,679 ft (1,731 m) making it Canada's highest permanent settlement. The lake extends northeast for around 1,5 mi (2.4 km) and is around 0.75 mi (1.2 km) at its widest point. The Lake Louise area is separated in two – the larger community is known as Lake Louise Village and is directly accessible via the Trans-Canada Highway, while Upper Lake Louise is directly next to the lake itself and contains the famous Lake Louise Chateau, along with a host of incredible hiking, biking, and horse-riding trails. 
How to get to Lake Louise
Lake Louise can be reached by a number of different routes – here is a breakdown of the most popular methods.
Road
The closest major city is Calgary, which is connected to the lake by the TransCanada Highway (Hwy#1). Lake Louise can be reached from the town of Jasper by the Icefields Parkway and from Edmonton by driving south on Hwy#2 and then transferring to the TransCanada Highway (Hwy#1) near Calgary. If you want to drive from Vancouver, it takes a total of 10 hours not including stops. The roads around the lake can be dangerous, especially in winter conditions and things such as snow tires and snow chains are required by law.
Air
The closest airport to Lake Louise is Calgary International Airport (YYC), which is served by several major international airlines and is around 121 mi (195 km) from the lake. The next closest airport is Edmonton International Airport (YEG), which is located around 280 mi (450 km) from Lake Louise. Both airports offer rental car services – it takes around 3 hours to reach Lake Louise from Calgary Airport and around 6 hours to reach Lake Louise from Edmonton Airport.
Train
Lake Louise can be reached via the town of Jasper (98 mi / 157 km away) via train, with train services connecting Jasper to Toronto, Winnipeg, Saskatoon, Edmonton, and Vancouver. Once you have reached Jasper you can take the famous Icefields Parkway road, allowing you to take in the stunning scenery of one of the finest driving roads in the world.
Bus 
Calgary International Airports run a shuttle bus service to Lake Louise. You could also take the bus from downtown Calgary, which takes around 3 hours to reach the lake.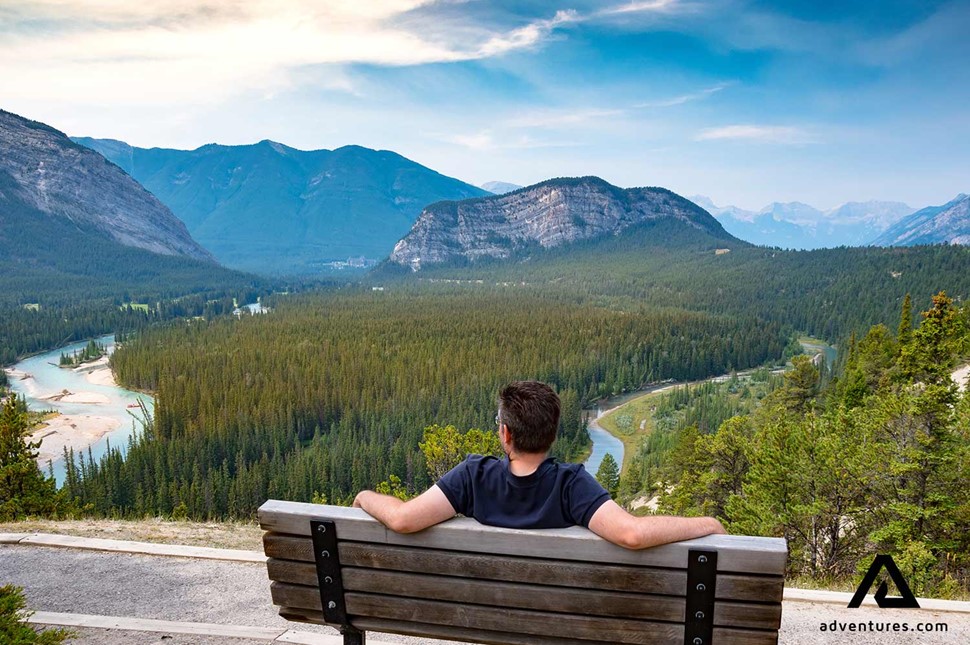 General information about Lake Louise
Area - 90 ha
Elevation - 1,600 m
Location - Banff National Park, Alberta, Canada
Type - Glacial
Best time to visit - Year round
Activities - Skiing, Hiking, Canoeing, Rafting, Horseback Riding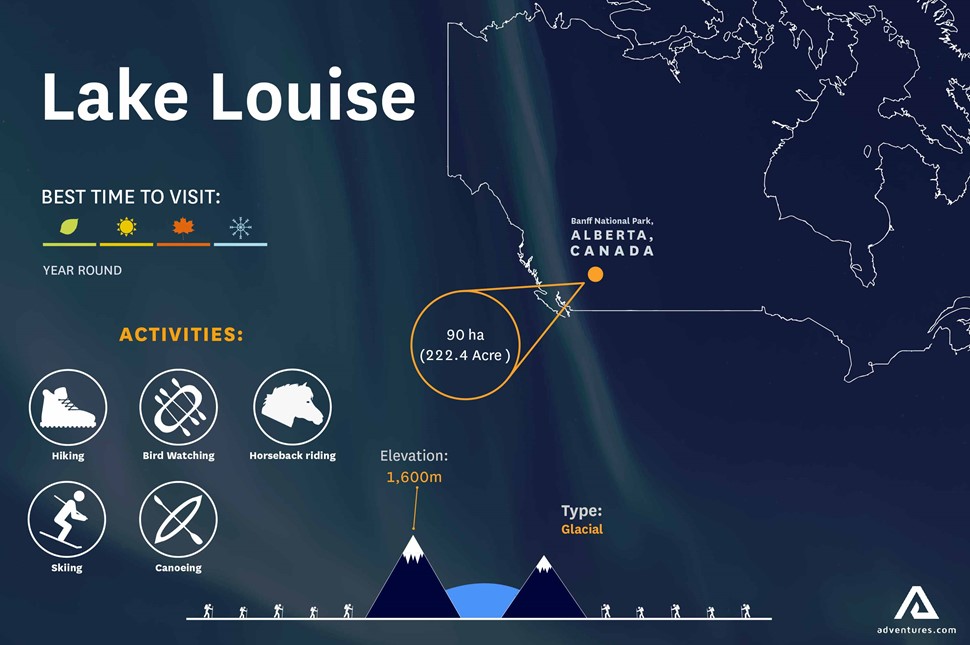 How Was Lake Louise Formed?
Lake Louise was created when a dam of glacial debris caused the glacial meltwater to back up – creating the spectacular turquoise lake that we now know and love today. Its outlet flows into the beautiful Bow River, while most of its water comes from the vast Victoria Glacier, which is perched on the mountains above the lake.
Why Is Lake Louise So Blue?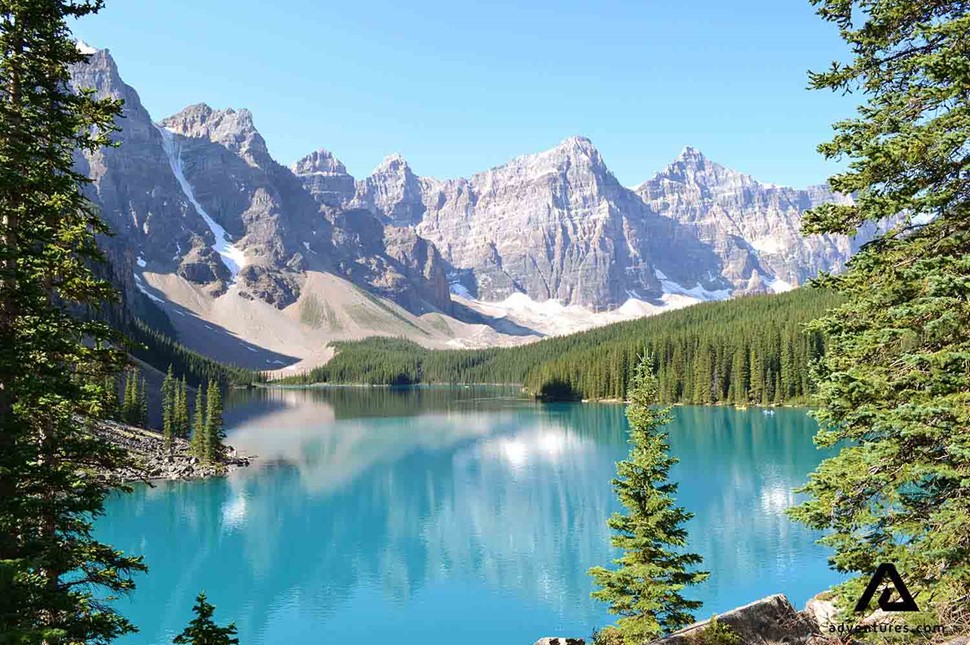 Lake Louise's awe-inspiring turquoise color comes from the glacial meltwater that feeds the lake each Spring. This meltwater is rich in glacier salt or rock flour, which is created by the waters eroding the rocks as they make their way to the lake. When the sunlight hits the rock silt it creates the turquoise color that we all see today. This also means that the color is at its most vivid during the Spring, as that is when the erosion process is most recent. 
History of Lake Louise
Lake Louise was originally called Ho-run-num-nay, by the Stoney-Nakoda people, which roughly translates to "the Lake of Little Fishes." They and other First Nations tribes subsisted off it for many thousands of years, but it is largely unmentioned in recorded history until 1884 – when a settlement was built there by the Canadian Pacific Railway Company. 
Banff National Park was created a year later in 1885, becoming Canada's first national park and Lake Louise was a designated area within it. During that period the city was known as Holt and the lake was known as the Emerald Lake. Lake Louise was already gaining a reputation as a popular tourist destination – leading to the construction of Chateau Lake Louise in 1886. The modest two-bedroom log cabin offered adventurers an escape from the industrial world and the chance to get back to nature. 
The initial Chateau Lake Louise burnt down in 1893, allowing the owners to expand it and improve its position on the lake. The popularity of the chateau and the lake as a tourist destination – meant that it was renamed Lake Louise in 1914. It's named after Princess Louise, who was the daughter of Queen Victoria and the wife of the Governor-General of Canada.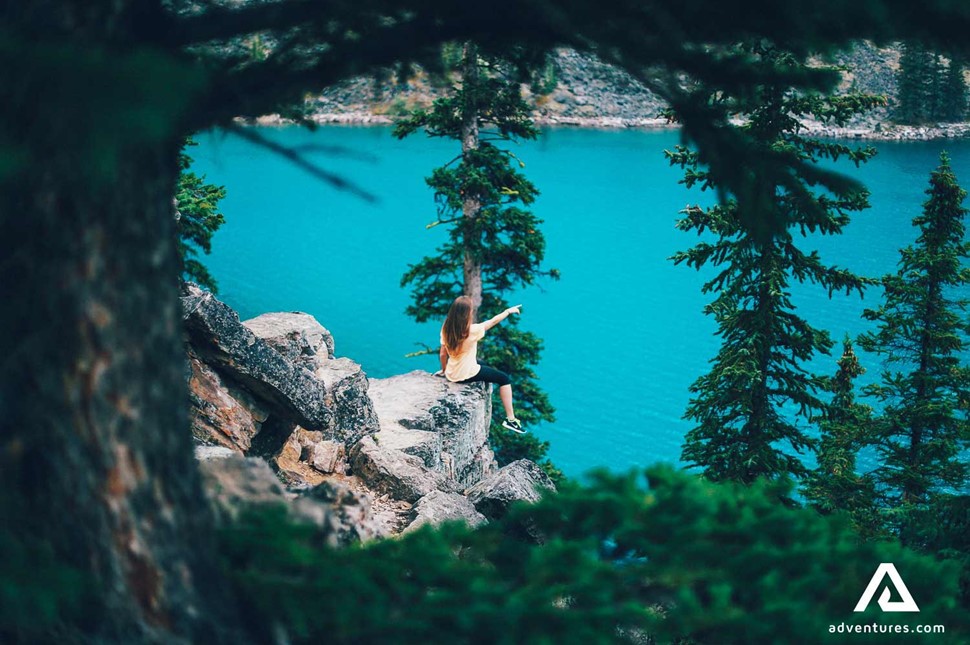 The lake is also credited as being the birthplace of Canadian mountaineering. The late Victorian period was defined by the adventurous spirit of British explorers who wanted to push the limits of human achievement and the taming of dangerous mountains was at the zenith of this. In 1896 – a Canadian mountaineer perished attempting to reach the summit of Mount Lefroy, leading the Canadian Railway Company to hire two professional Swiss guides to help guests climb the mountains. Hundreds of ascents were made, and the brave Swiss guides created miles of Alpine trails that are used to this day.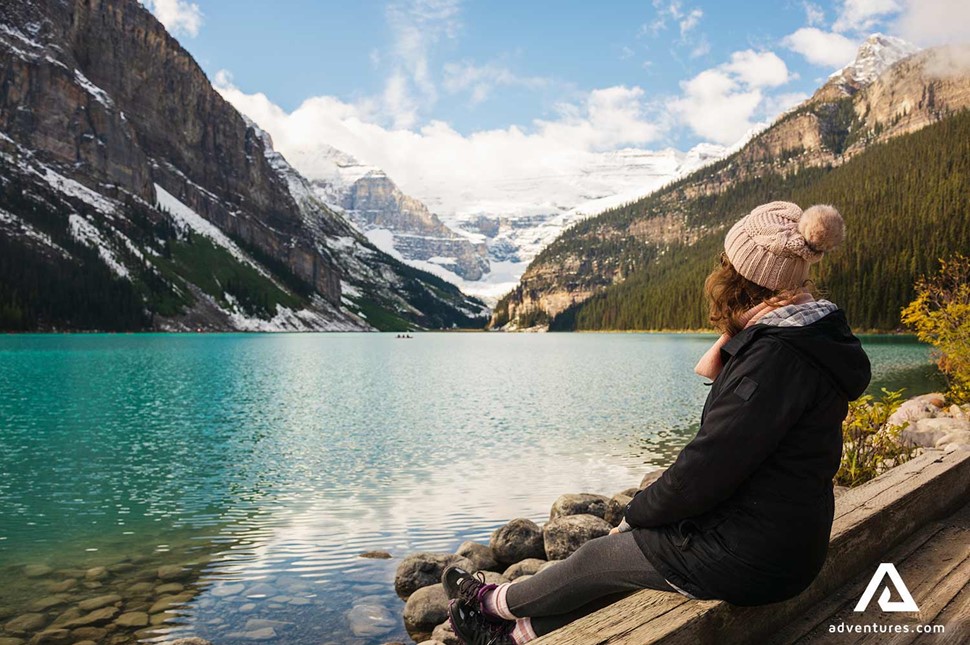 By 1913, Chateau Lake Louise had become one of the most iconic destinations in the British Empire – with a host of famous people visiting for their holidays. Notable visitors include - King Edward VIII, Queen Elizabeth II, Prince Rainier of Monaco, Alfred Hitchcock, Douglas Fairbanks, and Marilyn Monroe. These celebratory visits, along with the stunning natural surrounds, transformed Lake Louise into one of Canada's premier holiday destinations. In 1984, Banff National Park and Lake Louise were given UNESCO World Heritage Site status as part of the larger Canadian Rocky Mountain Park.
Interesting Facts About Lake Louise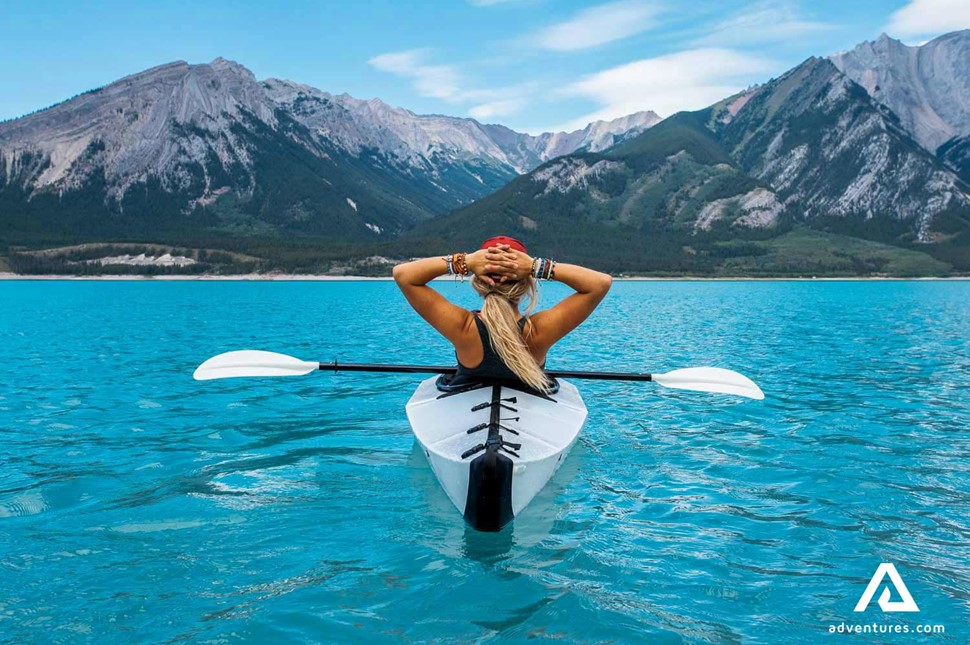 Things to do at Lake Louise
Lake Louise is an outdoor enthusiast's dream – offering a host of different exciting experiences throughout the year. From its famous ski area to the chance to canoe on the lake itself – here is our breakdown of the best things to do in the area:
Skiing at Lake Louise
Lake Louise is a veritable skier's paradise – combining one of the largest ski resorts in North America with the longest ski season in the entire of Canada. Its most famous mountain resort is known as the Lake Louise Ski Resort, which offers spectacular ski trails for beginners and experts alike.
Hiking at Lake Louise
Lake Louise has always been renowned as one of the best hiking and mountaineering areas in Canada – offering a plethora of excellent summer trails for beginners and experts alike. Among the most popular trails are – the Lake Agnes Teahouse Hike, the Plain of Six Glaciers Teahouse hike, the Rockbound Lake hike, the Bow Glacier Falls hike, and many more. Expect to see incredible mountain peaks, dramatic glaciers, azure mountain lakes, and dense conifer forests as you traverse this remarkable landscape.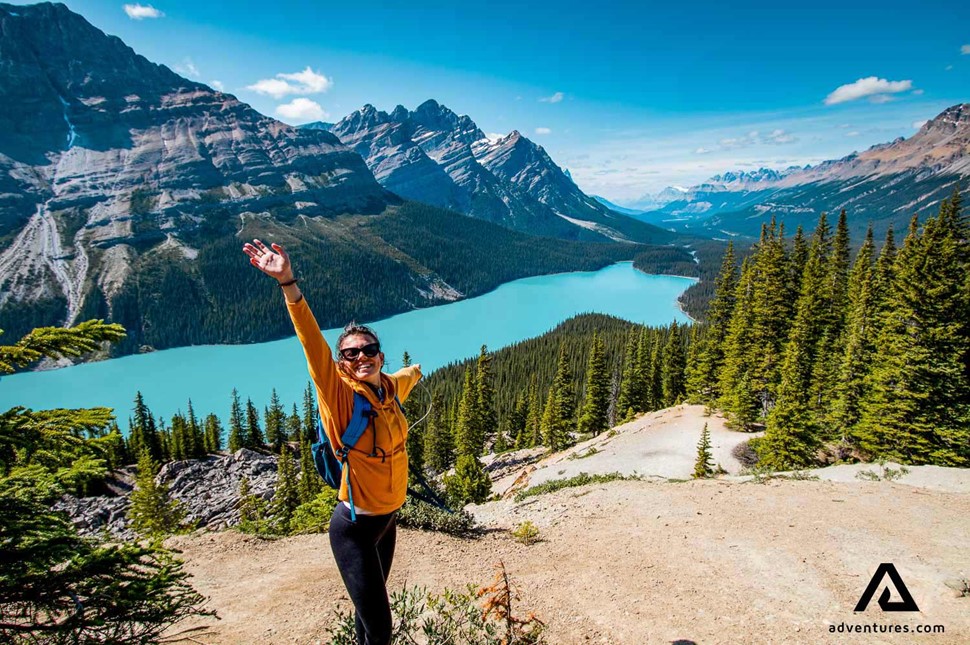 Water-based activities
There are a variety of water sports available on the lake during the summer, including canoe, kayak and stand up paddleboard. You can bring your own gear or rent from the Banff Canoe Club or Fairmont Chateau Lake Louise canoe docks. Paddlers will get unparalleled views of the lake's iconic turquoise waters and the stunning mountain peaks that tower high above them.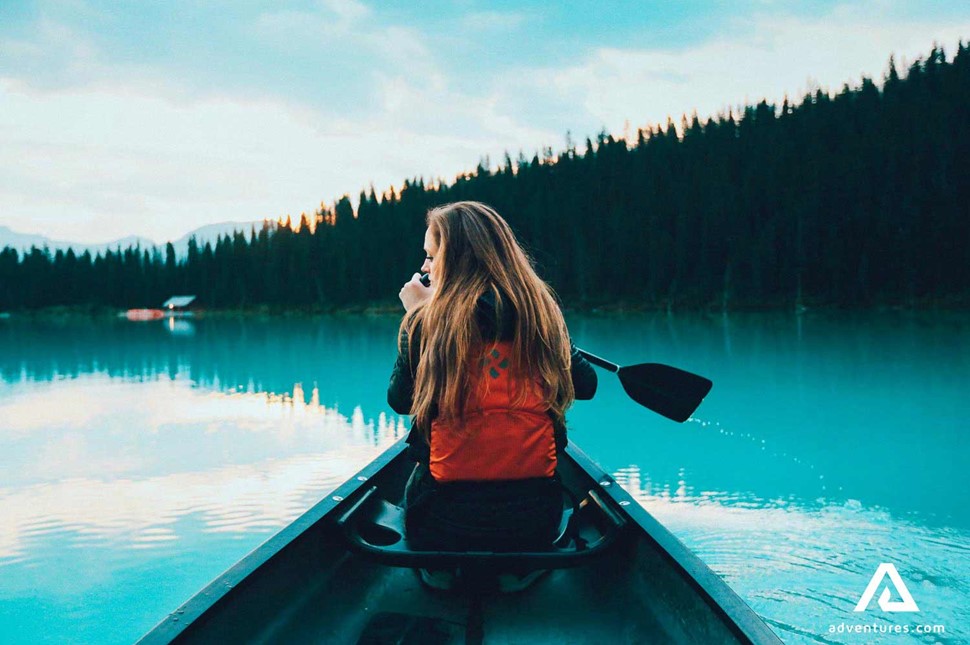 Biking at Lake Louise
The area around the lake is renowned for having some of the best biking trails in the entire world – so dust off your bicycle gear and tackle off-road trails, punishing mountain climbs, serene lakeside trails, and much, much more.
Horse-riding at Lake Louise
What better place to go on a horse ride, than the stunningly beautiful nature of the Banff National Park? Many of the hiking trails such as the Lake Agnes trail and the Plain of 6 Glaciers trail can be explored on the back of a horse – the ideal way to see all the wonders that Banff has to offer.
Events near Lake Louise
Christmas is especially popular at Lake Louise and visitors flock to it every year to enjoy a white Christmas. The nearby town of Banff hosts the "Banff Centre Mountain Film and Book Festival" – a tribute to films and books about mountain adventures throughout the year. Canada Day on July 1st is always a massive party, while the Banff Whiskey experience in September is an excellent time for connoisseurs to visit.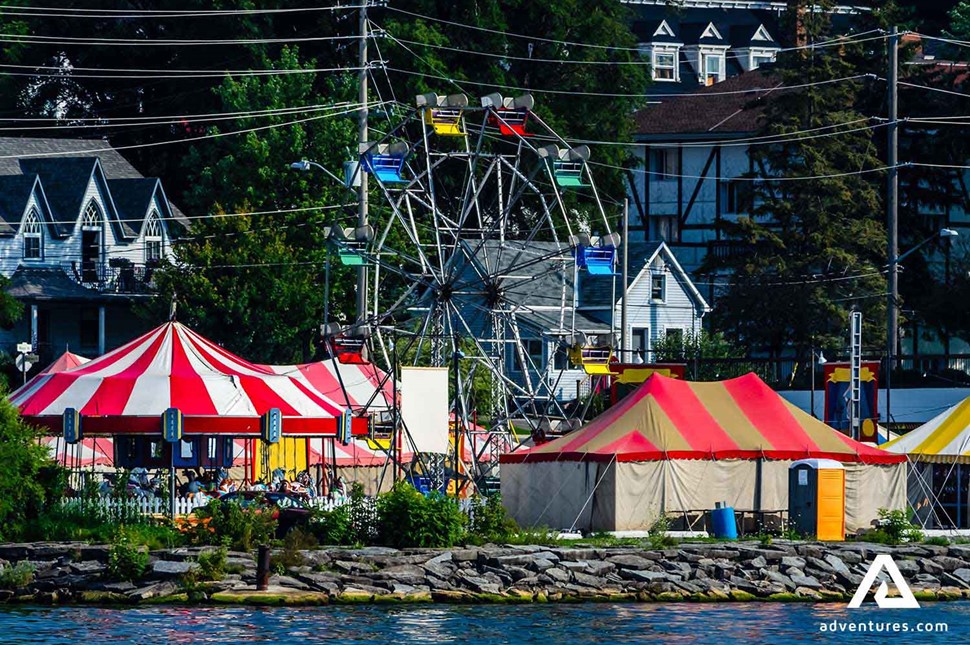 Notable Attractions near Lake Louise
The area around Lake Louise is an alpine wonderland, replete with turquoise lakes, dramatic glaciers, dense conifer forests, and snow-capped mountain peaks. Although it is impossible to include all the natural wonders that the area hides in just one list – here are a few of our favorite attractions in the Lake Louise area.
Banff Hot Springs
The Banff Hot Springs were created in 1883 when a trio of rail workers discovered a hot stream flowing out of a cave at the foot of Sulphur Mountain. Commercial operations were soon established due to the 19th-century obsession with a water-based cure and the Banff Hot Springs that we know today came into existence. They remain a favorite to this day and there is nothing quite like taking a warming dip, surrounded by snow-capped mountains and sweeping emerald valleys.
Icefields Parkway
The Icefields Parkway is a 144-mi (232-km) road between Lake Louise and the town of Jasper – widely considered to be the most beautiful drive in Canada. You can expect to see snow-capped mountains, rolling icefields, picturesque valleys, and much, much more. Some of the most iconic sights along the road include – the turquoise Bow Lake, the legendary Weeping Wall, the sweeping Columbia Icefield, the Athabasca Falls and much, much more.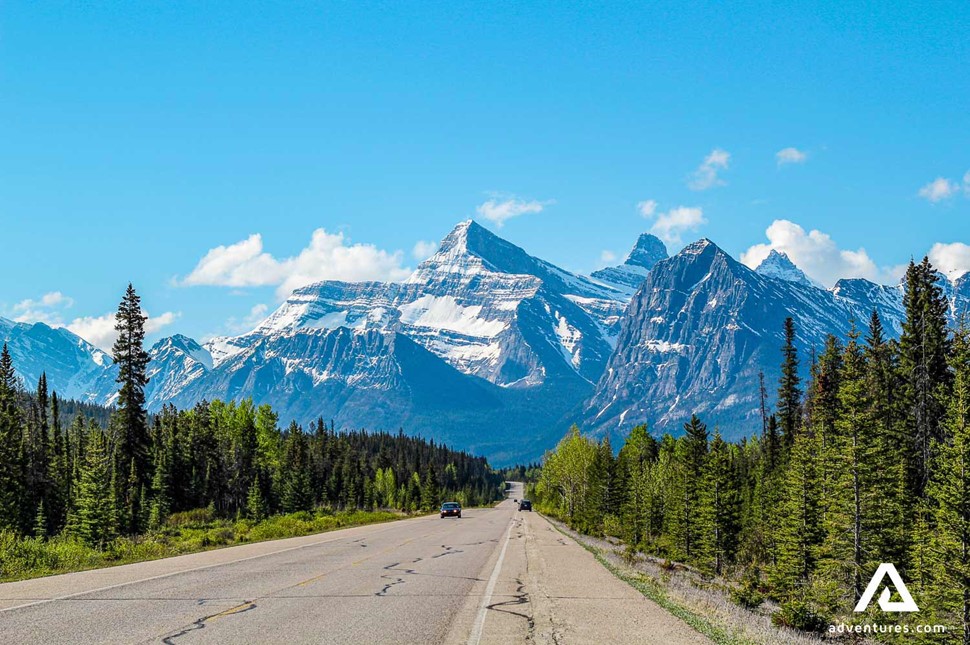 Mount Victoria 
Standing 1,1364 ft (3,464 m) above sea level – Mount Victoria sits on the border between British Columbia and Alberta in Yoho National Park. Intrepid explorers will be rewarded with stunning views of Lake O'Hara if they scale its summit.
Valley of the Ten Peaks
A beautiful and iconic valley that is located in Banff National Park. The Valley of Ten Peaks is noted for the majestic mountain peaks that adorn it. It also hides the gorgeous Moraine Lake and is easily accessible via Lake Moraine road. If you want to see a place of alpine tranquility, then the Valley of the Ten Peaks is an absolute must.
Lake Peyto
A glacier-fed lake in the heart of Banff National Park – it can be accessed via the Icefields Parkway and is ideal for anyone who wants to see a beautiful alpine lake that is quieter than Lake Louise itself.
Lake Agnes
A small mountain lake situated around 2.2 mi (3.5 km) from Lake Louise – the famous teahouse on its eastern shore is ideal for people who want to enjoy a warming brew, amidst spectacular mountain scenery.
Mirror Lake
A small and beautiful lake that is close to Lake Agnes – it's surrounded by conifers and has spectacularly clear glacial waters.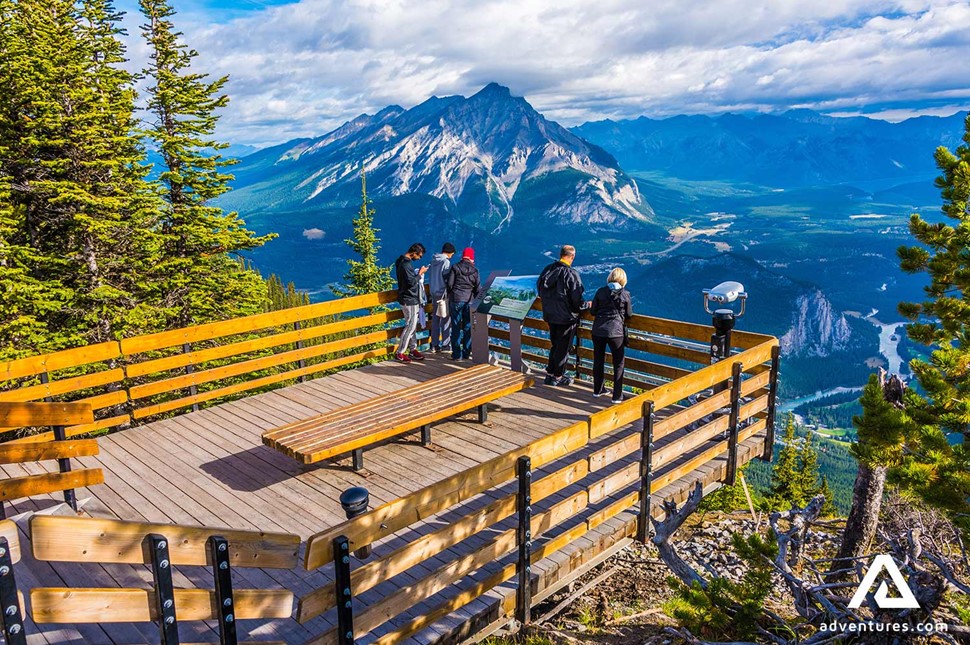 Best time to Visit Lake Louise
Lake Louise has something to offer every traveler in each season of the year. Here is a breakdown of the best times to visit Lake Louise. 
Winter (November – Late May)
Lake Louise is ideal for winter sports enthusiasts between November and late May, thanks to its frigid temperatures and regular snowfalls. Skiing and snowboarding are especially popular, along with snowshoeing, ice-skating, and sleigh rides. The area is especially busy during the Christmas holidays when visitors are guaranteed a white Christmas.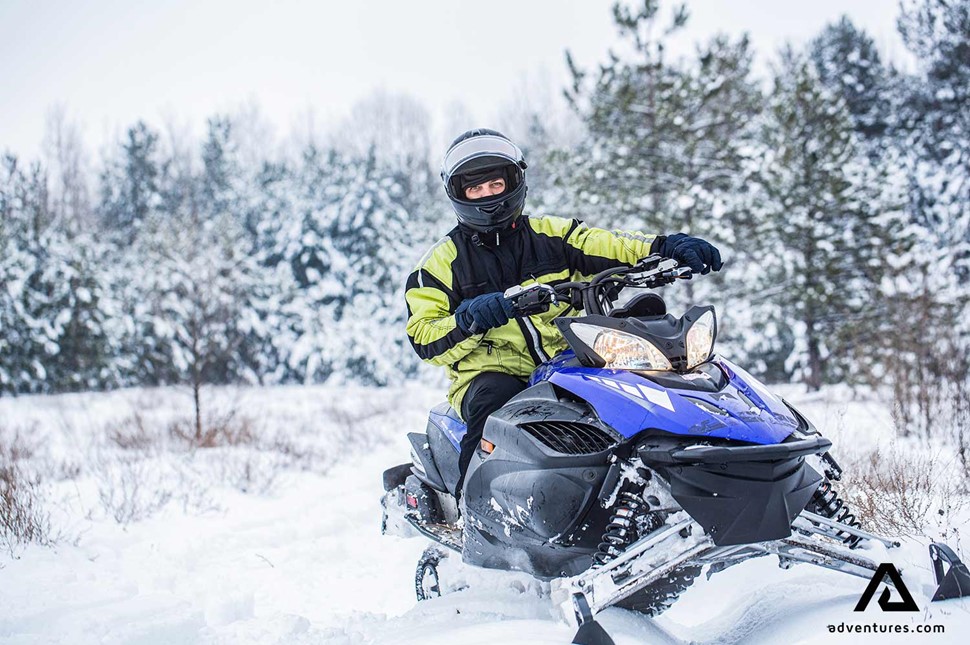 Low Season (mid-April – mid-June and late-October – late-November)
The lake is quietest during its short Spring and short Autumn, when there are fewer opportunities for winter sports and the weather is not ideal for summer activities. During this period accommodation tends to be cheaper and the trails are quieter, making it ideal for those who want to enjoy peace and tranquillity.
Summer (June – mid-October)
During the summer – the hiking trails start to thaw and activities such as – hiking, canoeing, rafting, fly fishing and golf abound. Most campgrounds open in May, allowing visitors to the lake to enjoy the great outdoors. It's also the best time for flora and fauna – wildflower meadows abound and wild animals like bears and elk can be spotted regularly.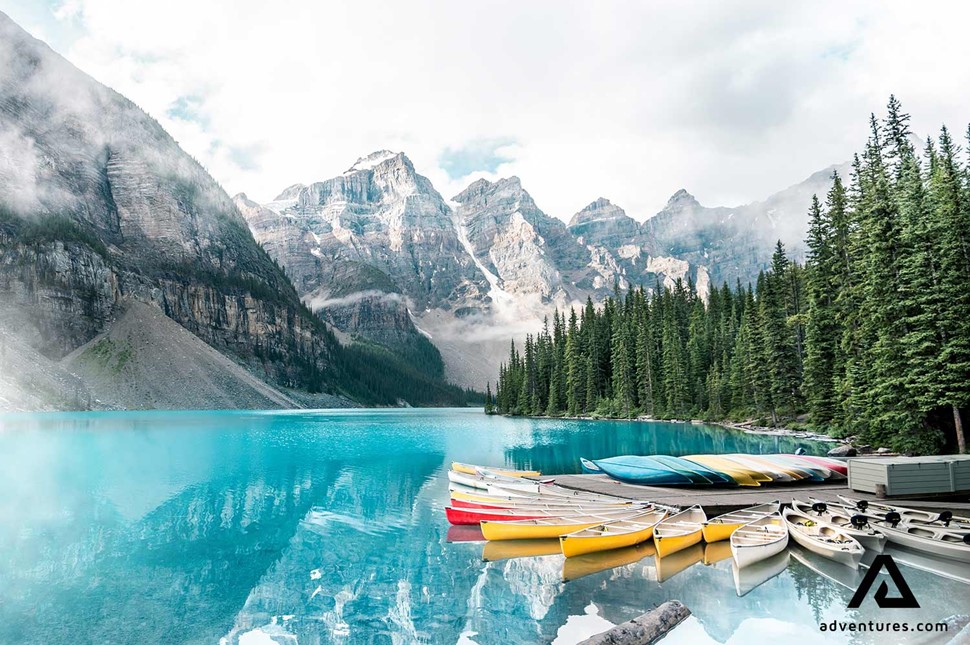 Where to stay near Lake Louise
Lake Louise offers a plethora of different places for visitors to stay – ranging from historic century-old chateaus to simple campgrounds, here is our rundown of the accommodation that is available at Lake Louise.
Fairmont Chateau Lake Louise - an iconic 5-star hotel that was built in 1890 and has helped make Lake Louise the popular destination that it is today. If you're looking for stunning views and luxury, then it is the only place to stay.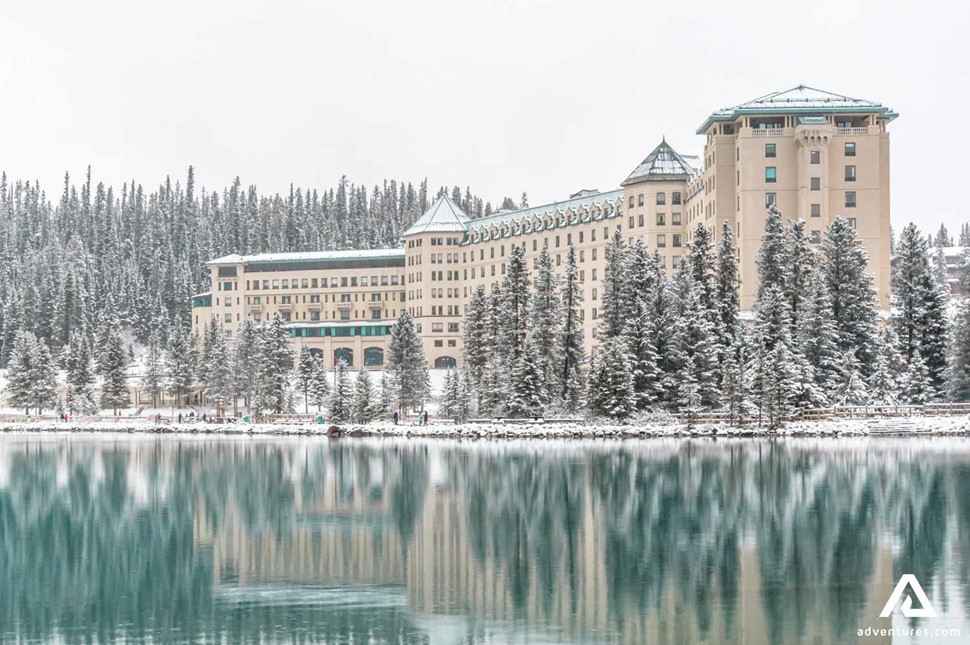 Paradise Lodge & Bungalows - a comfy three-star hotel, offering self-catering pine bungalows, close to Lake Louise.
Deer Lodge - A chilled out 3-star lodge, offering comfortable rooms that are close to Lake Louise
Lake Louise Inn - A charming 3-star hotel that is ideal for people who want to combine value and nice facilities.
Lake Louise Tent Campground – Located right by the village of Lake Louise and 2,5 mi (4 km) from the lake itself, it offers a total of 206 camping spaces, along with RV/Camper spaces.
Lake Louise trailer campground – Located close to the lake, it offers spaces for trailers, along with electrical, water, and sewage facilities.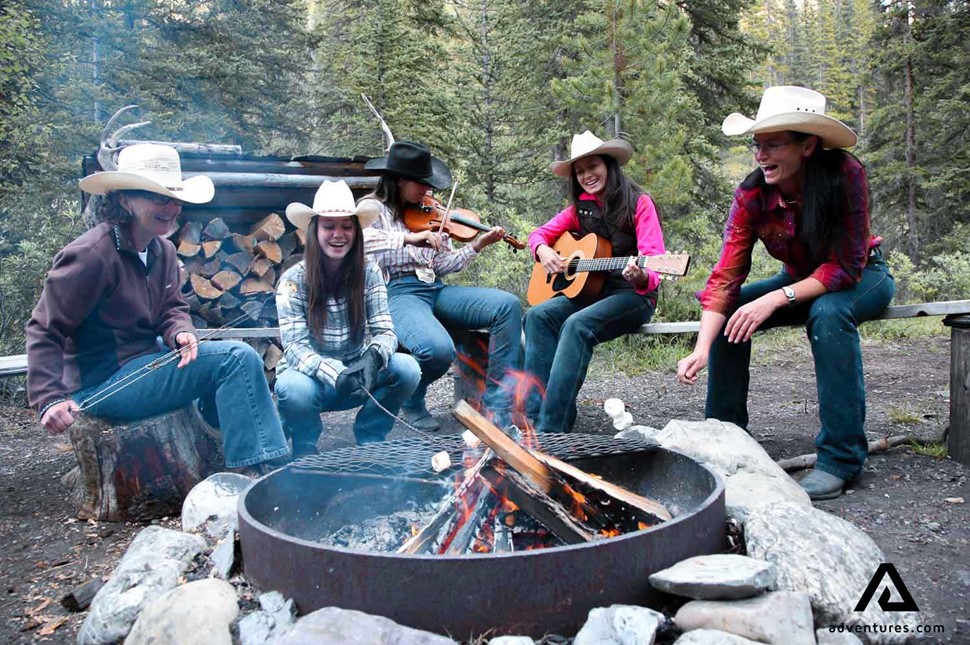 Attractions near Lake Louise