Where is Great Slave Lake located?
Great Slave Lake is situated in the southern Northwest Territories, Canada. The lake is near the border of Alberta.
How to get to Great Slave Lake?
The Northwest territories can be reached easily by plane from southern and western Canada. Flights from Calgary and Edmonton to Yellowknife operate daily while flights from Vancouver are seasonal.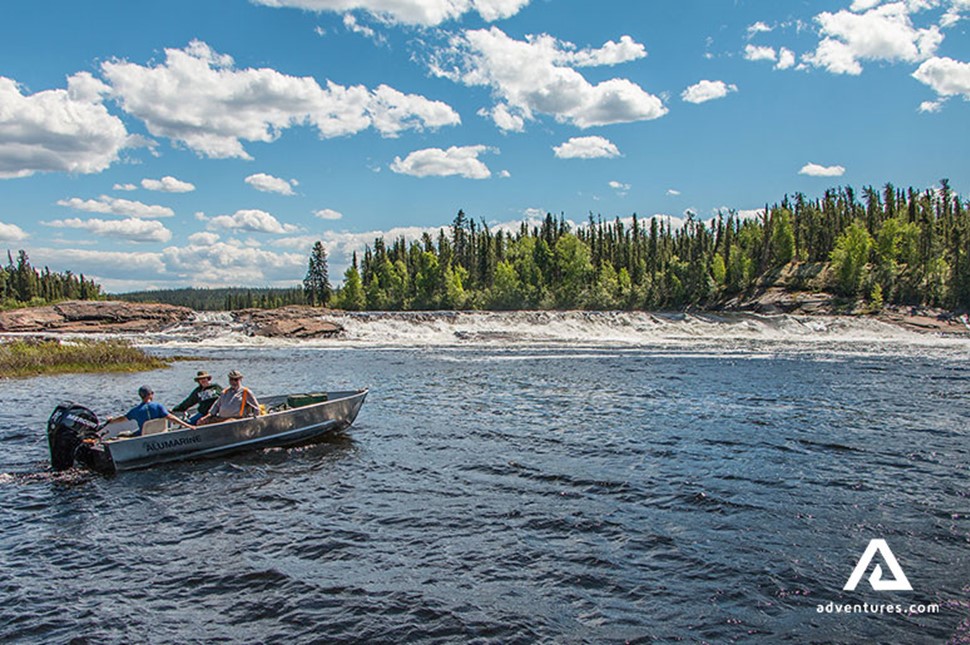 General information about Great Slave Lake
What is Great Slave Lake known for?
North America's deepest lake, which has two "arms", North and East arms, is best known to fish enthusiasts as a place to spend your time trout and pike fishing. For those who aren't that much into fishing, the lake offers other fun activities while being surrounded by beautiful nature and white sand beaches.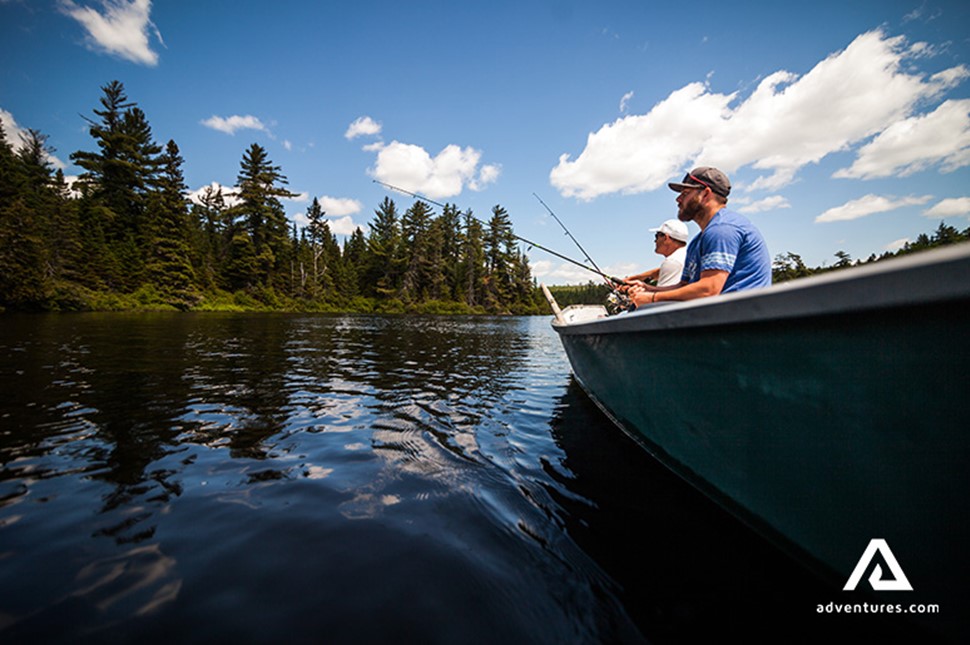 History of Great Slave Lake
The first European to visit Great Slave Lake was Samuel Hearne in 1771. Before his arrival, two Chipewyan, whose names were Matonabbee and Idotlyazee, had already created a map that shows the lake's contours. One of them, Matonabbee, even was Hearne's guide during his trip to the lake.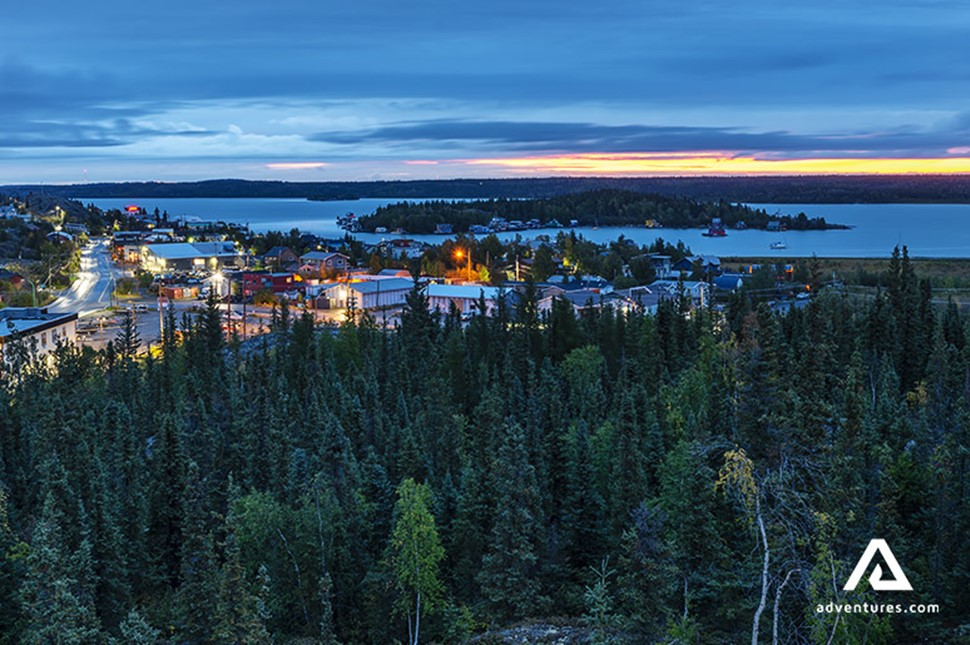 On the shores of the Great Slave Lake is situated the capital of the Northwest Territories – Yellowknife. Its prosperity grew when Johnny Baker, a prospector, found gold on the lake's shore in the 1930s. This started the Yellowknife gold hunt and the production of the mines.
Interesting facts about Great Slave Lake
Great Slave Lake is the second-largest lake in Canada.





It's also the 10th largest lake in the world by area.





The lake got its name from the word "Slavey", which is used to describe the group of indigenous "Dene" people who once lived on the shores of the lake. 





The size of Great Slave Lake (28,568 km²) is almost the same as Belgium's (30,510 km²).





The lake's north shore is where the rocks of 2.7 billion years could be found.
What to do at Great Slave Lake
Fishing on Great Slave Lake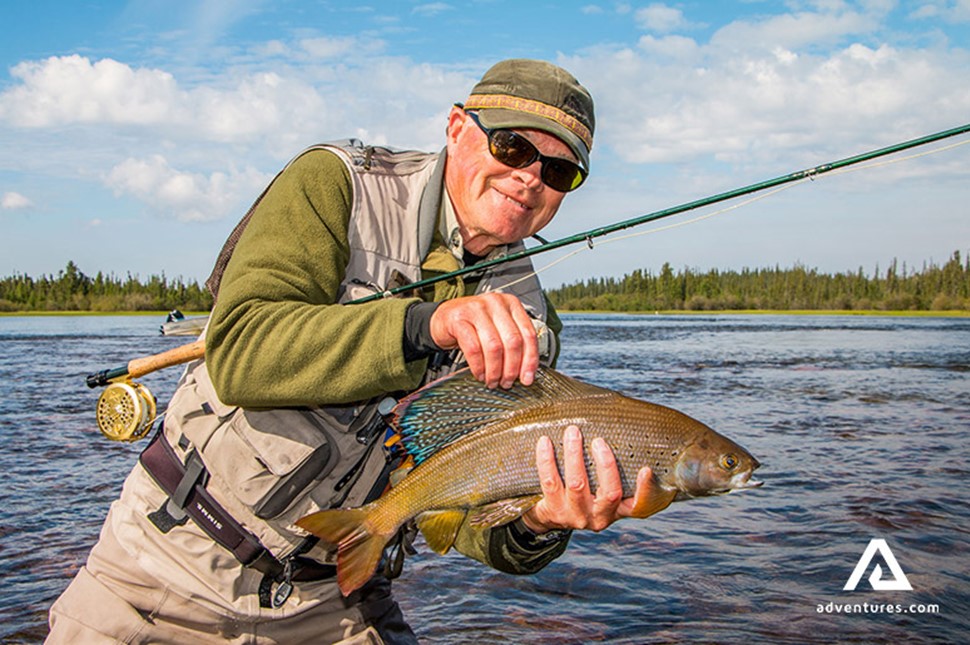 One of the activities that this attraction is famous for is fishing. Catch a whole variety of fish, including trout, pike, or inconnu. The most typical fishing areas are the North and the East Arms. You can reach these remote areas by floating plane and spend the night at the lodge. Good news for those who enjoy fishing – during summertime, you'll have the opportunity to fish for as long as you like because of the extended daytime. If you're thinking of a fishing trip where you can spend the whole time surrounded by nature, try the lodge-based Great Slave Lake fishing tour.
Catch the Northern Lights near Great Slave Lake
Catching the incredible Aurora Borealis is on many people's bucket lists. One of the places where you can see them is near Great Slave Lake. What's tricky about the Northern Lights is that sometimes it's hard to predict whether or not you'll be able to see them. Those who admire adventures, spend your holidays on a true Canadian winter tour by going ice-fishing, snowmobiling, and watching the Northern Lights.
Boating in Great Slave Lake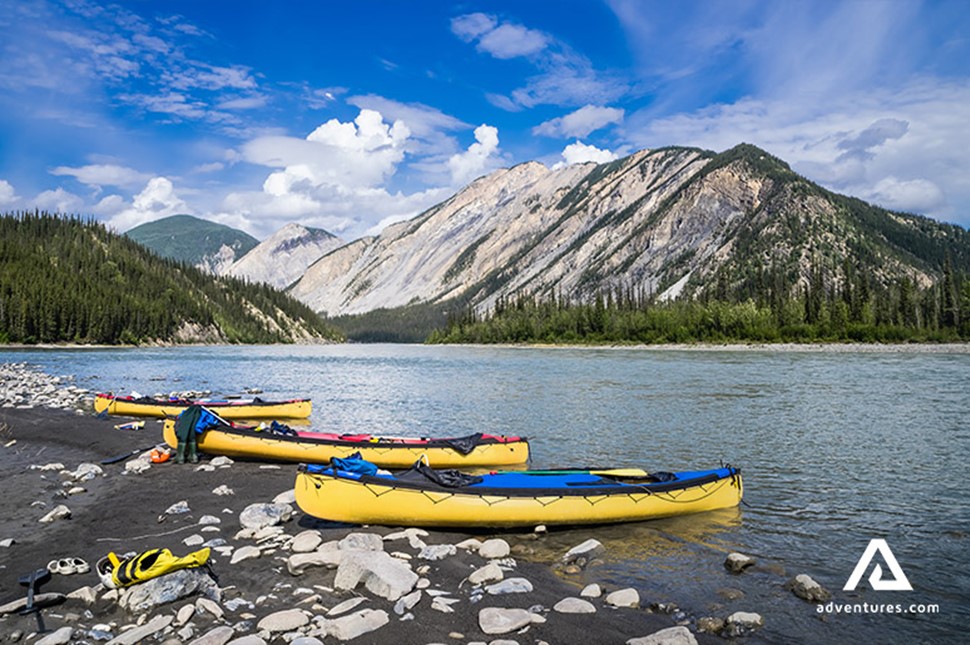 A fun way to explore the lake is by hopping on a boat or other water transportation. Enjoy beautiful landscapes while sailing or see the deep and clear waters when going on the Great Slave Lake kayaking expedition. Don't underestimate the waters, and remember the dangers in their depth.
Bird watching near Great Slave Lake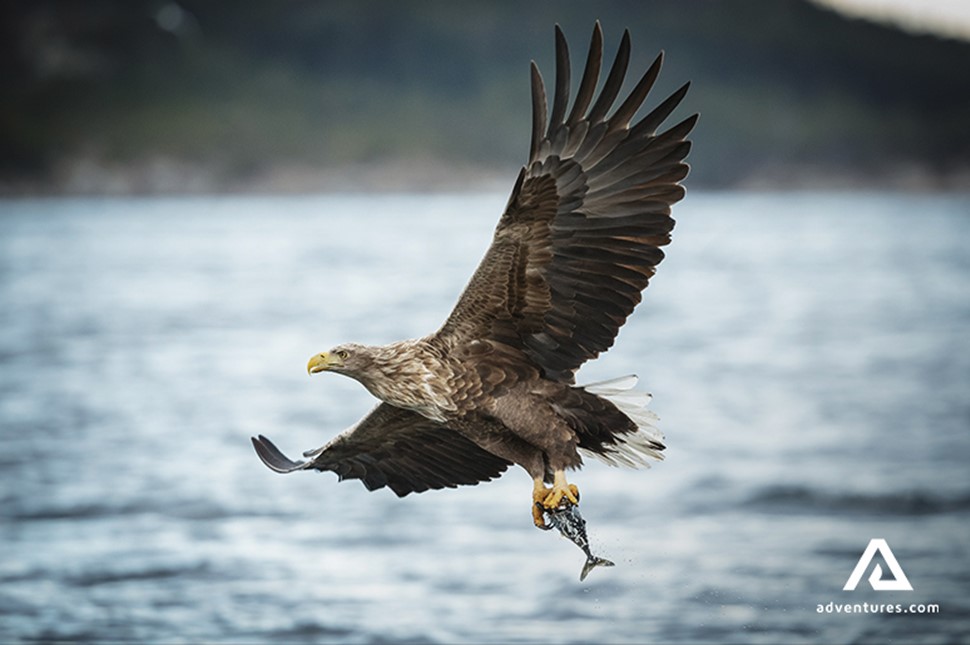 The Great Slave Lake is an excellent spot for bird watchers. Around 250 species of birds are found on its shores. Waders, ducks, terns, and many more birds nest near the lake. It's also a preferred resting place for migratory birds. So if you enjoy hearing birds chirp or have a list of which featured creatures you want to see, find a seat near the shores of Great Slave Lake.
Snowshoeing on Great Slave Lake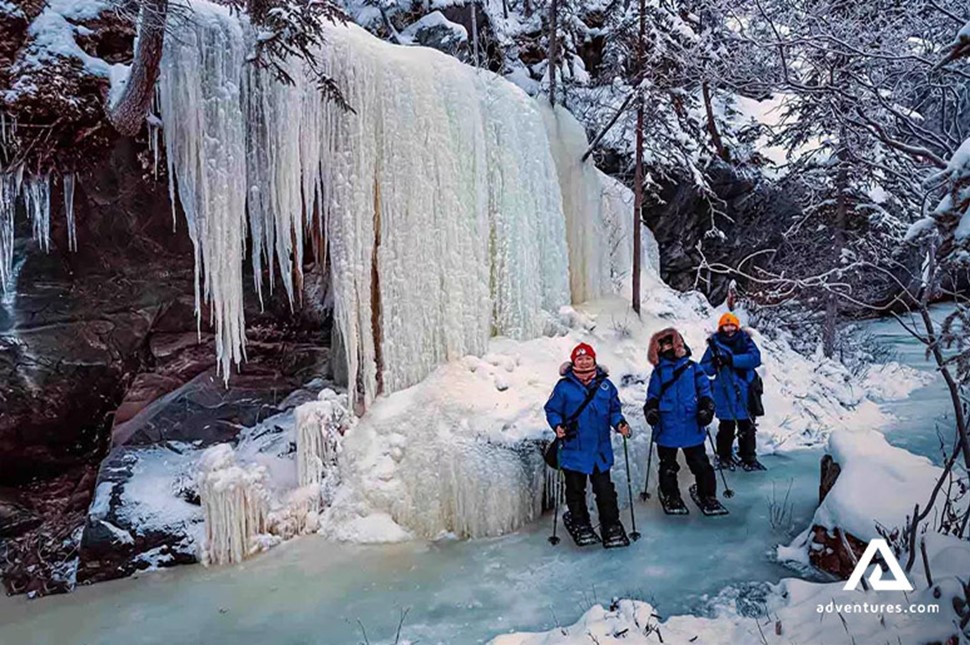 Those who love winter and long walks should definitely go on a snowshoeing excursion on Great Slave Lake in Yellowknife. This way, you'll tour the lake, perhaps even spot a local fox, and try something new by snowshoeing your way across the lake through an exciting wilderness.
Best time to visit Great Slave Lake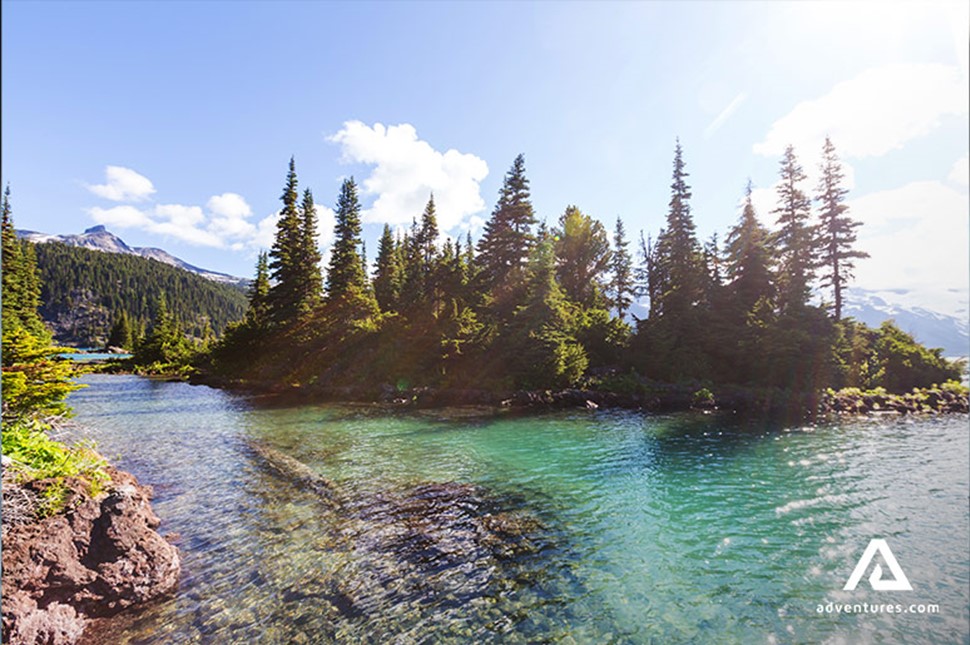 If one of the goals of your trip is to see the Northern Lights, then the best time to visit the lake is from the middle of November through the start of April or from late summer to early fall. If you love outdoor activities, the best time to try them all is during summer. For fishing enthusiasts, this means booking a trip in July and August. It tends to get very cold during the wintertime in Great Slave Lake. So if you're planning on visiting it then, make sure to have enough warm layers and suitable shoes. 
Where to stay near Great Slave Lake
Finding the right place to stay is as important as deciding what attractions to visit. Here are a few ideas of where you stay near Great Slave Lake.
Staying in Yellowknife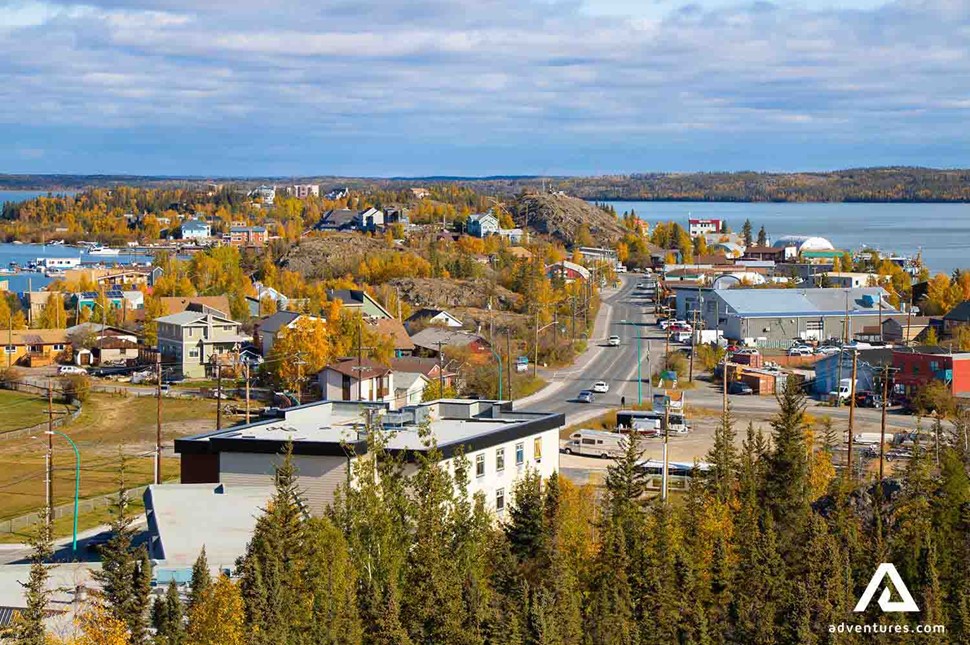 Staying in the city has perks, as you can choose from various accommodations: hotels, home rentals, B&B, and even cabins. Here you'll be able to reach all the city attractions fast, book guided tours, or try out different restaurants. Staying in Yellowknife means you'll take city pleasures and admire stunning views of the lake.
Staying in the East Arm of Great Slave Lake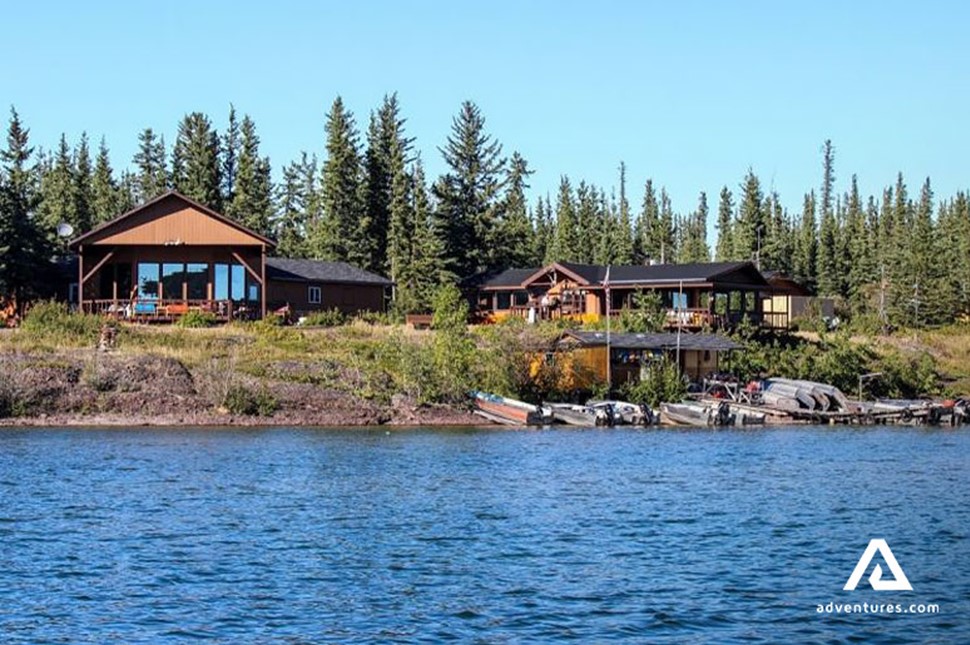 If you wish to spend more time surrounded by greenery, then renting a lodge is one of the fun ways to immerse yourself in nature. Frontier Fishing Lodge offers fully accommodated cabins at Thaidene Nene National Park Reserve. Here you can spend your time relaxing, fishing, and eating delicious food, surrounded by a pristine environment. Another beautiful place where you can during your holidays in the Northwest Territories is Plummer's Lodge Great Slave Lake. The site where the lodge stands were discovered in 1938 by Warren Plummer and now, years later, offers people not only accommodation but also a fun adventure in the wilderness.
Attractions nearby Great Slave Lake
What are some of the must-see places around Great Slave Lake? From national parks to important historical landscapes, find out what suits you best when preparing for a trip to Great Slave Lake.
Thaidene Nene National Park Reserve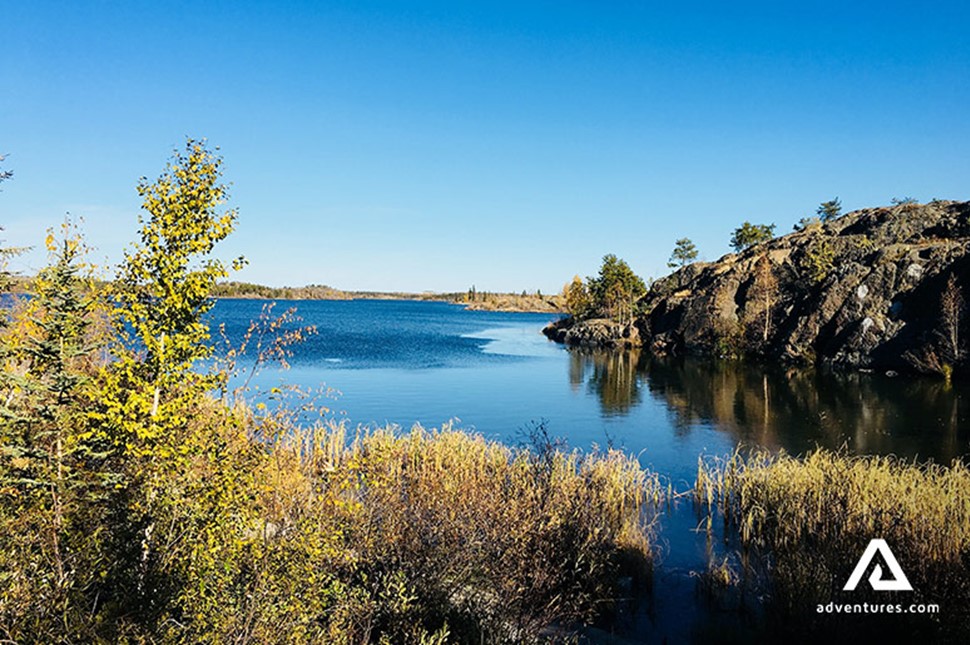 The name of the park translates as "The Land of the Ancestors" from the language of Dënesųłiné Yati. It's situated at the eastern end of the Great Slave Lake. The size of the reserve 
is 27 000 km². One of the newest national parks in Canada, it can only be reached by plane or boat. This is a true paradise for a nature lover because of its wilderness, rivers, and lakes that you can explore by boat or canoe.
Fort Resolution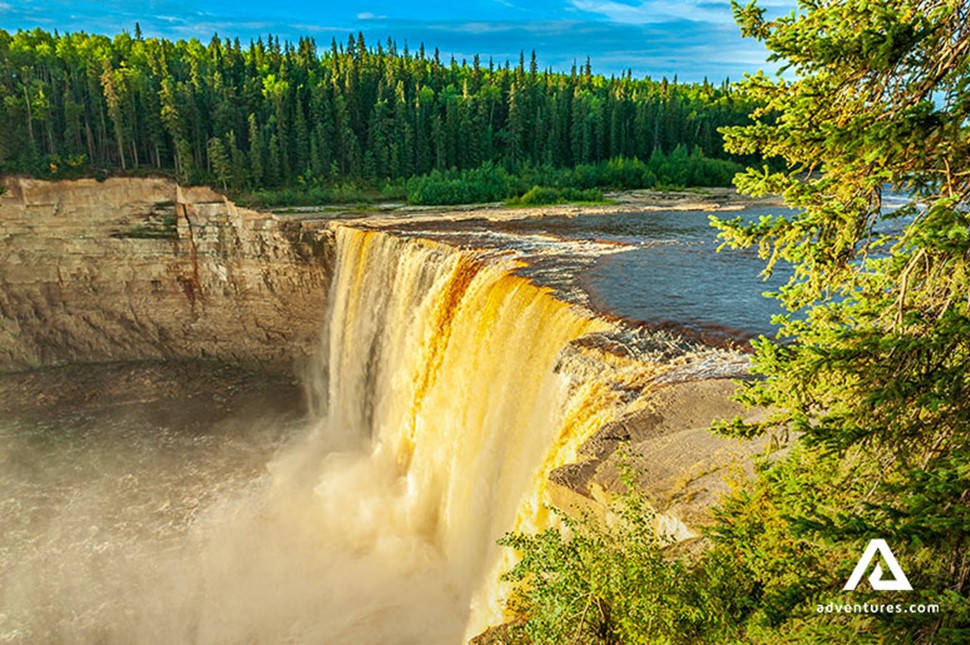 Fort Resolution is the oldest community in the Northwest Territories at the confluence of Great Slave Lake and Slave River. Its primary industries remain trapping, fishing, and timber harvesting for many years. Fort Resolution is perfect for water bird watching, fishing, or swimming. One of the main spots travelers should never miss is Pine Point, the town with abandoned mines.
City of Fort Providence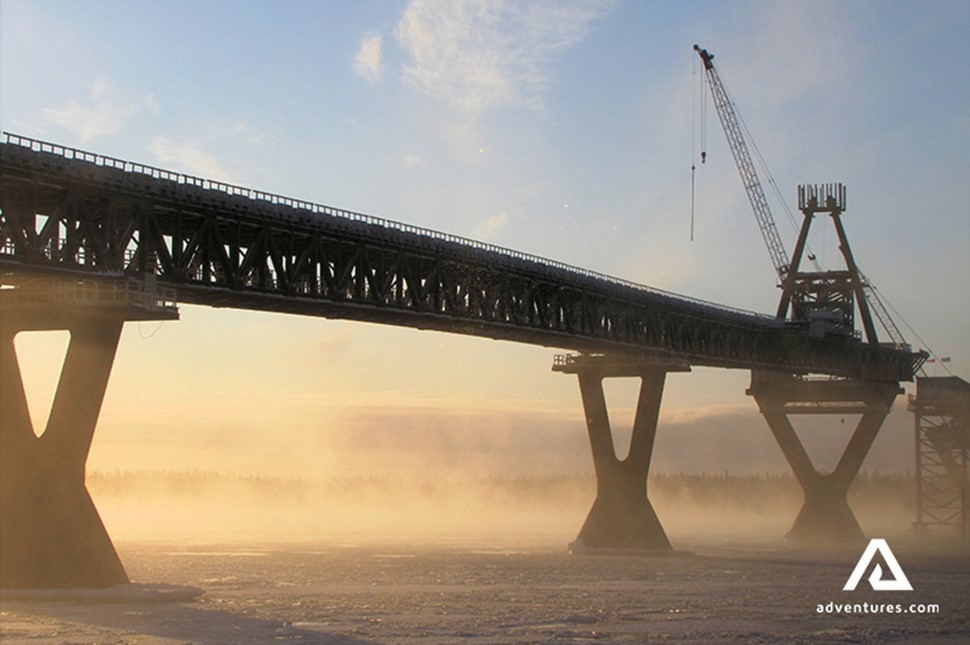 This small city near the Mackenzie River offers a wide range of activities to cater to everyone's wishes. Here, in Fort Providence, you can spend your time watching the herds of bison, learn more about Indigenous cultures and check out original handmade arts and crafts of First Nations. When visiting the city, don't miss one of its most important historic buildings – the Church of Our Lady of Providence.
The Mackenzie Bison Sanctuary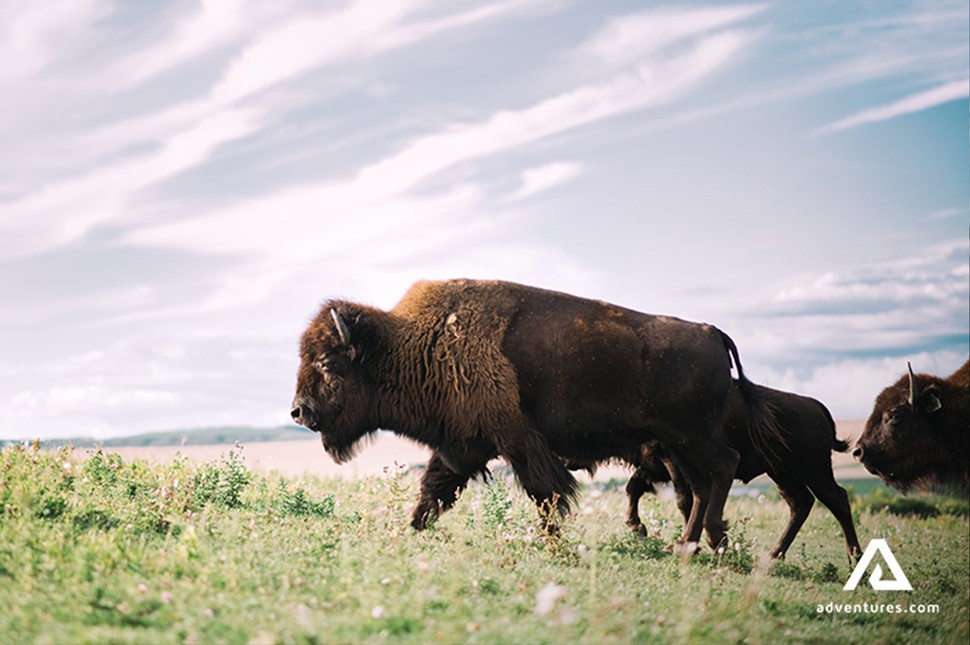 In this reserve that serves as a home to bison, also known as wood buffalos, you'll have a chance to glance at the actual wildlife. Located north of Fort Providence, the protected area of 10,000 km² is where bison wander freely. Once, they roamed without restrictions, but that had to end when they were nearly pushed to extinction because of hunters and diseases. In 1963, 18 bison were moved to a protected reserve. Now the number of animals has increased to around 850. One of the ways you can see the Mackenzie bison is by following Highway 3.
Bush Pilot's Monument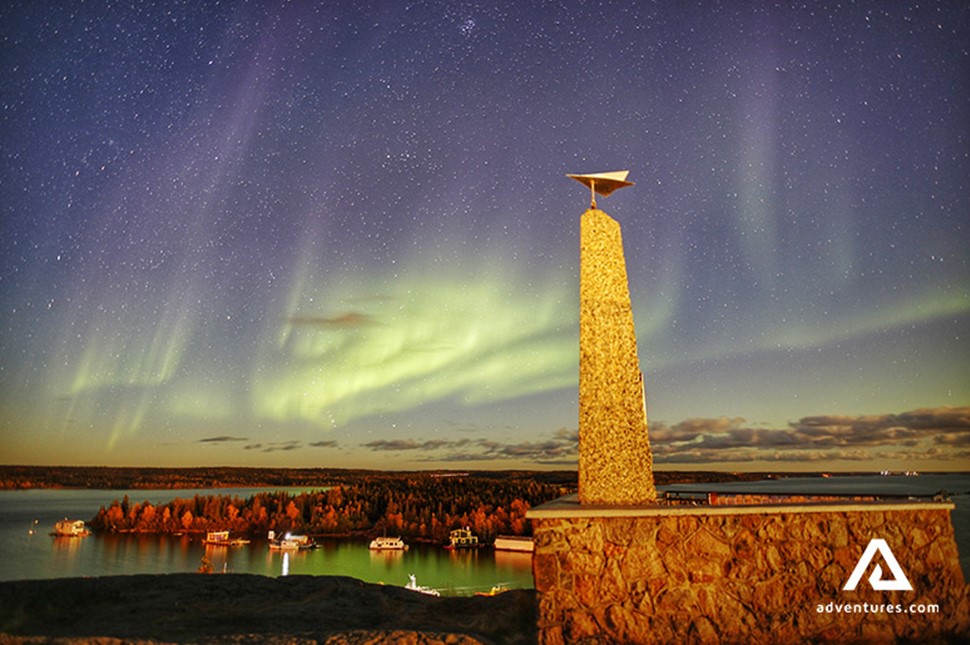 The place where the whole old town panorama of Yellowknife opens up before your eyes are Bush Pilot's Monument. The monument was created to honor the pilots and engineers whose lives were lost during their travels above the Northwest Territories.
Once you make your way up the staircase, you'll be greeted by a spectacular view of the Old Town and Great Slave Lake.