About backpacking in Canada
Simply put, backpacking is adventuring in the backcountry with a backpack on your shoulders. Backpackers comfortably carry everything they need for several days on their backs, following a route and making progress each day. In other words, it's escaping the fast pace and bustle of society and getting back to nature, with nothing but a backpack full of life's necessities.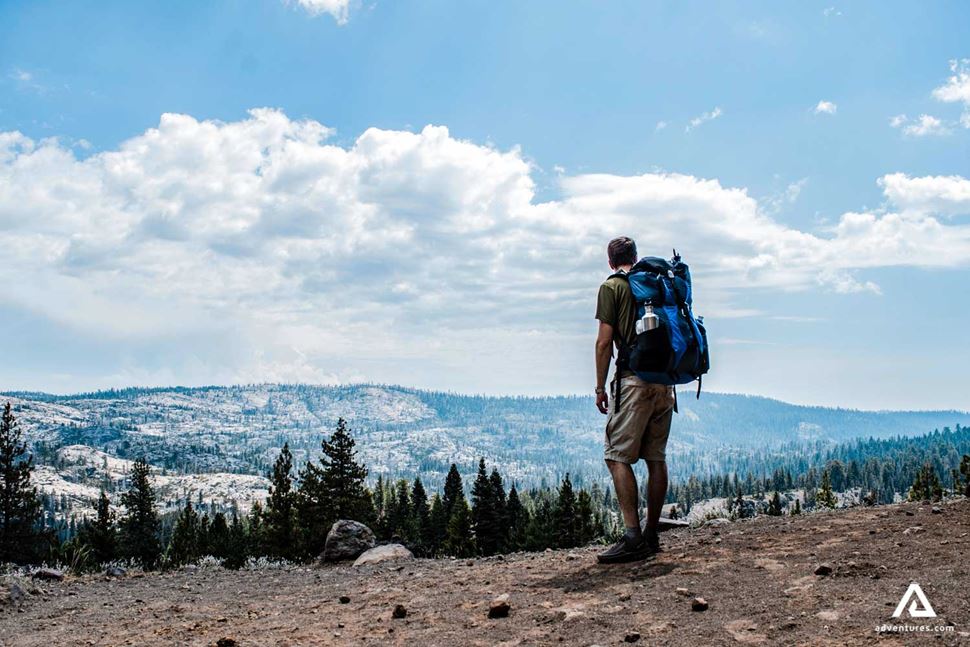 When backpacking, you should expect to carry your hiking clothes, personal gear, sleeping bag/pad, water, and other essentials. We provide backpacking gear such as tents, cooking stoves, eating utensils, etc.
During these guided backpacking tours, we'll be hiking and camping in some of Canada's most unspoiled wild areas. We also offer gentler options such as backpacking trips from our base camps. This means we'll be going on day hikes from a home camp with lightweight backpacks.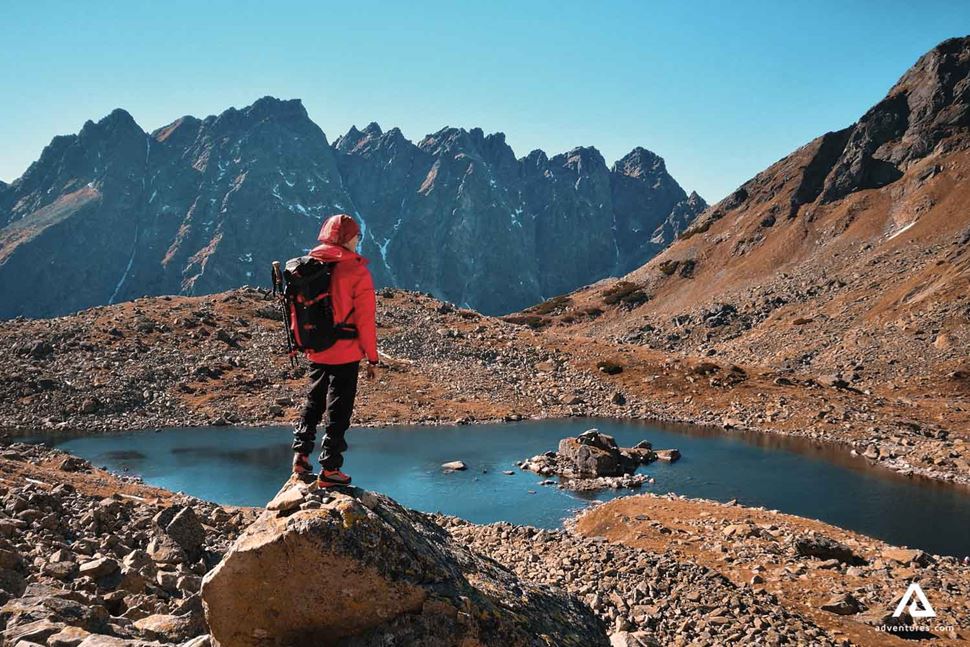 Why Is Canada A Backpacker's Paradise?
"We need the tonic of wildness... We can never have enough of nature," said Henry David Thoreau. It's true--you can never get enough of Canada's sigh-inducing landscapes. Welcome to the land of sky-high mountaintops, the swathe of boreal forests, and mind-bending Arctic landscapes.
With its fabulous natural scenery and great wildlife watching opportunities, Canada is a spectacular destination for backpacking. Outdoor enthusiasts will find some of the world's best backpacking trails and sights in this wonderful country.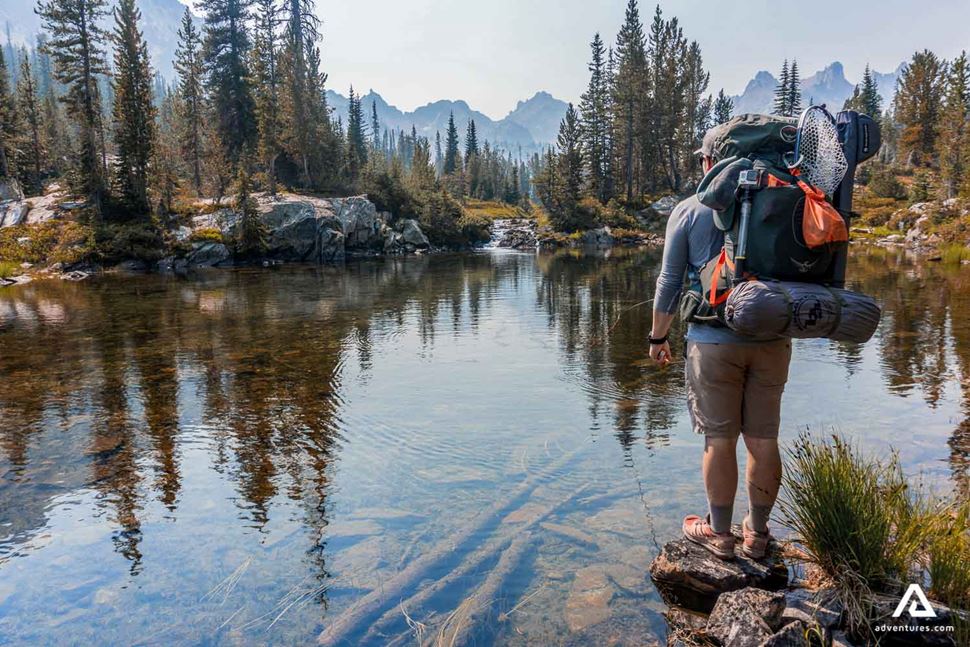 Whether it's trekking along glaciers in the Arctic, traversing rainforests along the coast of British Columbia or hiking up to alpine vistas in Canada's Rocky Mountains - Canada has all the backpacking adventures you could ever ask for!
What Are The Best Backpacking Places In Canada?
Canada is a big country, with unlimited camping and hiking opportunities, making it a bit tricky to pick just one! To make it simple, we've compiled a list of some of the best places to backpack in Canada.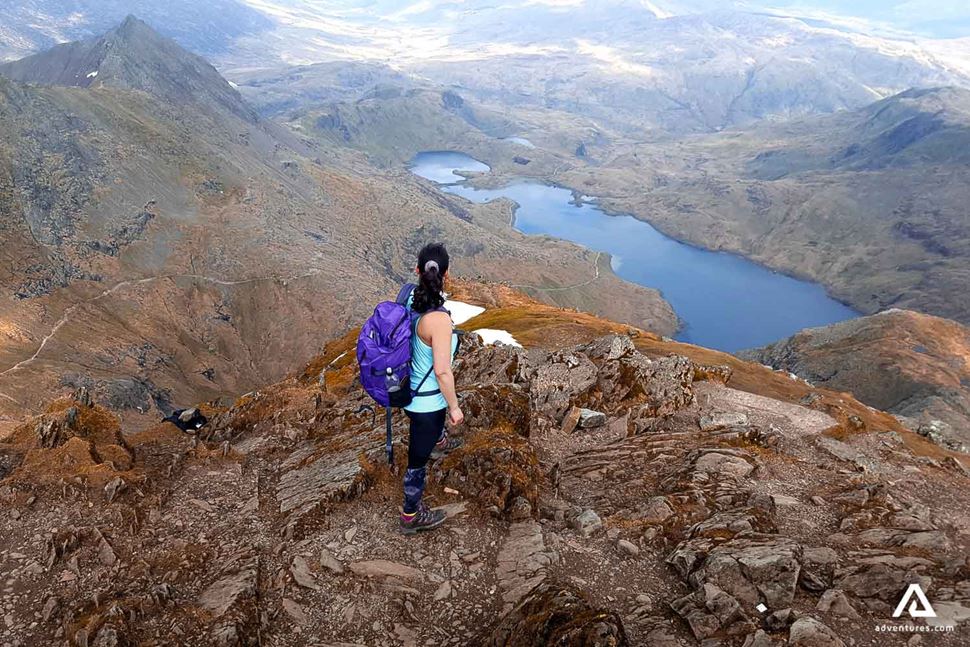 Vancouver Island
Located off Canada's West Coast, Vancouver Island boasts numerous spectacular hiking trails but is best known for one of the world's most famous backpacking routes - the West Coast Trail. Each year, adventurers from all across the globe are drawn here by the spectacular scenery, covering everything from sandy beaches and rainforests to rugged cliffs and bogs.
The challenging 75-km (47-mi) backpacking trail is open only from May to September. Hikers on the West Coast Trail are required to have a hiking permit, but fortunately all of our tour packages prepare these in advance for our guests.  
Yukon
Few places in the world are as untouched and uncrowded as the Yukon Territory in northwestern Canada. Located next to Alaska, this tightly populated pristine wilderness is home to the historic Chilkoot Trail. The path was used by the Gold Rush pioneers and is a historical wonderland, overflowing with relics from this fascinating period.
The iconic trail is 53-km (33-mi) long and spans both Yukon and Alaska. The hiking season lasts from early June to early September.
Nunavut
Containing Canada's most northerly lands, Nunavut is chock-full of mind-bending Arctic landscapes and awe-inspiring moments. If you ever wanted to know what it feels like to trek in some of the world's most remote places, there is no better place than Nunavut.
Here you'll have the opportunity to backpack in Canada's northernmost national park, Quttinirpaaq National Park or be immersed in the wilderness of Auyuittuq National Park. Not to mention the endless backpacking possibilities in Sirmilik National Park, where ice-capped mountains, glaciers and eroded land formations, known as hoodoos, reign supreme.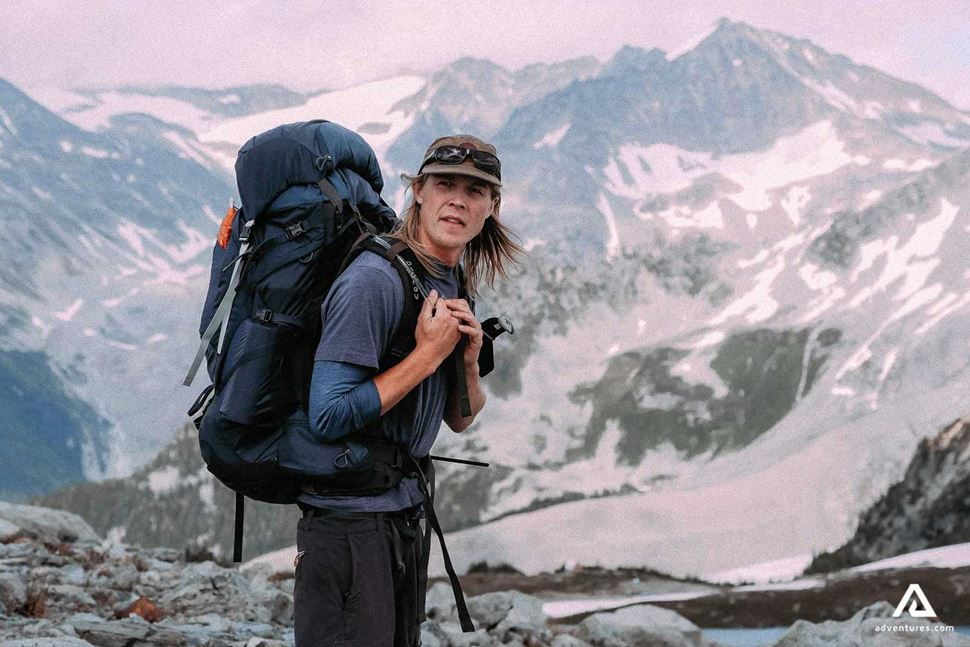 Alberta
Located in the western part of Canada, Alberta is home to some of the best backpacking trails in the Canadian Rockies. Each year backpackers from every corner of the world flock to Alberta for some epic backpacking experiences.
There are endless backpacking opportunities but Banff and Jasper, two of the world's oldest national parks, should be on all hikers' bucket lists. These pristine parklands encompass everything from wind-scoured peaks and glaciers to turquoise lakes and alpine meadows.
British Columbia
British Columbia is the westernmost province of Canada and one of the best places for backpacking in North America. Filled with forested landscapes, towering mountains, and excellent hiking trails, this region is an adventurer's paradise.
B.C. is also home to the mighty Mount Robson, the highest peak in the Canadian Rockies. Witness its majesty on a backpacking trip in Mount Robson Provincial Park. Another of B.C.'s major attractions is Kootenay National Park, dotted with accessible backpacking trails for every skill level.