About sailing
Sailing tours are flexible and event-rich adventures, designed so passengers can take full advantage of their time in nature.
Our sailing trips employ different styles of vessels, from schooners to ketches and private sailing yachts. The small-scale size of these vessels allows them to be maneuvered into remote locations and around islets otherwise inaccessible to larger ships.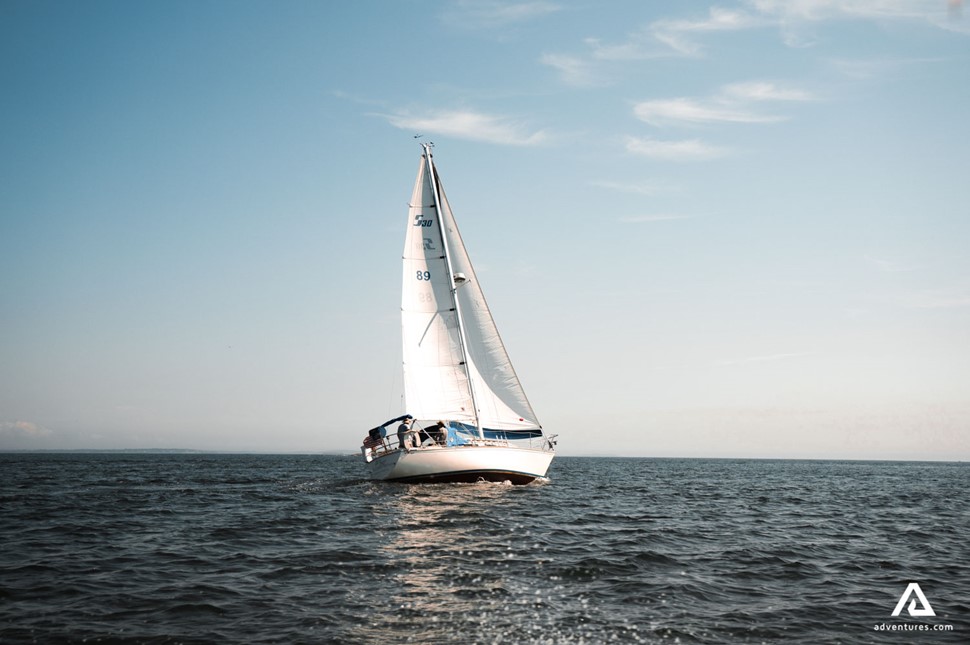 Each of our ships are equipped with staterooms, libraries, and main salons to make your voyage pleasant and engaging. As the sailboats are typically not large, you travel with like-minded fellow passengers in a pleasant, lively and relaxed onboard atmosphere.
The expert crew is there at all times to provide information or give assistance and guidance. Crew members are certified and will assist in navigating kayaks and Zodiacs, and share their knowledge about the location we'll visit. Meanwhile, onboard chefs make delicious meals from fresh local ingredients and offer complimentary wine.
Each morning, the skipper will go over the day's agenda, but the schedule is always flexible to suit guests' interests. Onboard activities differ depending on the destination. During the tour, you might hop in zodiacs or kayaks to go on an excursion or simply hike in the surrounding area. Some locations even offer a dip in a natural hot spring!
Great Bear Rainforest
The Great Bear Rainforest holds a quarter of the world's intact coastal temperate rainforest, stretching along British Columbia's breathtaking northern coast. It's a protected area spanning more than 23,166 mi2 (60, 000 km2).
Sailing these protected territories will introduce you to the incredible biodiversity of this vast coastal wilderness. 1,000-year-old trees hide iconic coastal wolves, along with grizzly, black and Spirit bears - making your boating tour an unforgettable journey.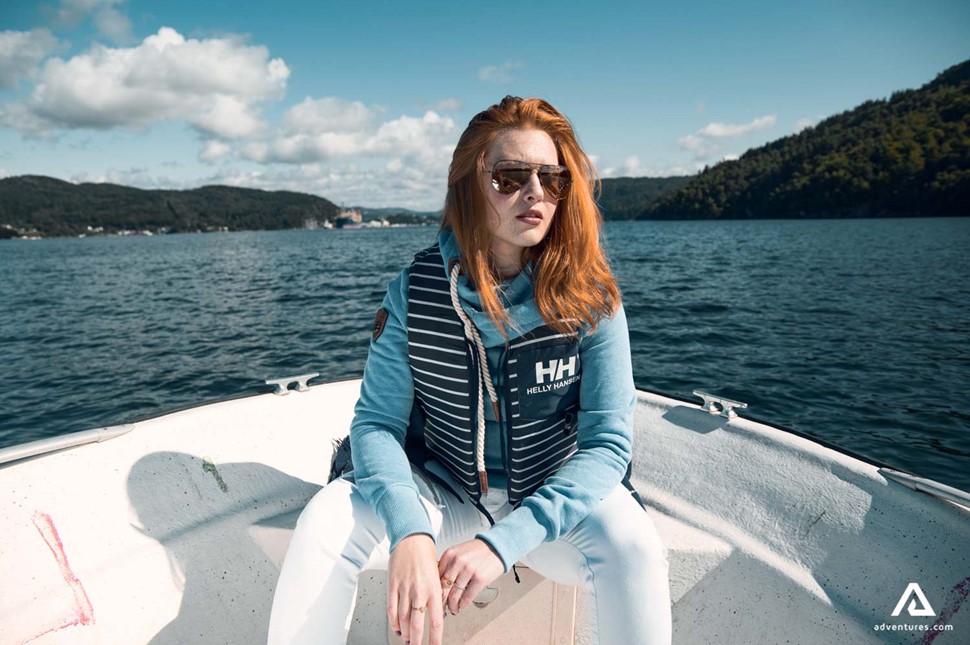 The Great Bear Rainforest is renowned for the world-famous elusive Kermode, or spirit bear. This rare creature is a subspecies of American black bear with all-white fur and black nose and paws that live in greatest numbers only in Canada.
Spirit bears are not to be confused with albinos, as the unusual color change is caused by a recessive gene that both parents must have. Such genetic phenomenon is rare, and is only estimated to occur in one in 10 bears in the area. The First Nations tribes have been telling stories and legends about this borderline mystic creature for centuries. Even though it is difficult to spot spirit bears, it's not impossible, and guides will do their best to catch a glimpse of one.
In the heart of this untouched wilderness, you'll observe, photograph and learn about these majestic predators. Kayaks, inflatable skiff and shore expeditions will take you to coastal estuaries and salmon spawning streams and rivers. Expect encounters with marine animals such as porpoises, seals, sea lions and sea otters living in the flourishing coastal seas.
Haida Gwaii
The spectacular archipelago called Haida Gwaii, previously known as the Queen Charlotte Islands, is an outstanding wilderness area, replete with ancient First Nations totems and abundant wildlife. This remote region is not easy to access, but its seclusion only adds to its charm.
Island waters are teeming with large marine animals such as grey and humpback whales, Orcas, seals, sea lions, porpoises, and marine birds. On land you'll encounter Sitka deer and mighty eagles flying overhead. You may also spot a Queen Charlotte Islands black bear, the world's largest black bear.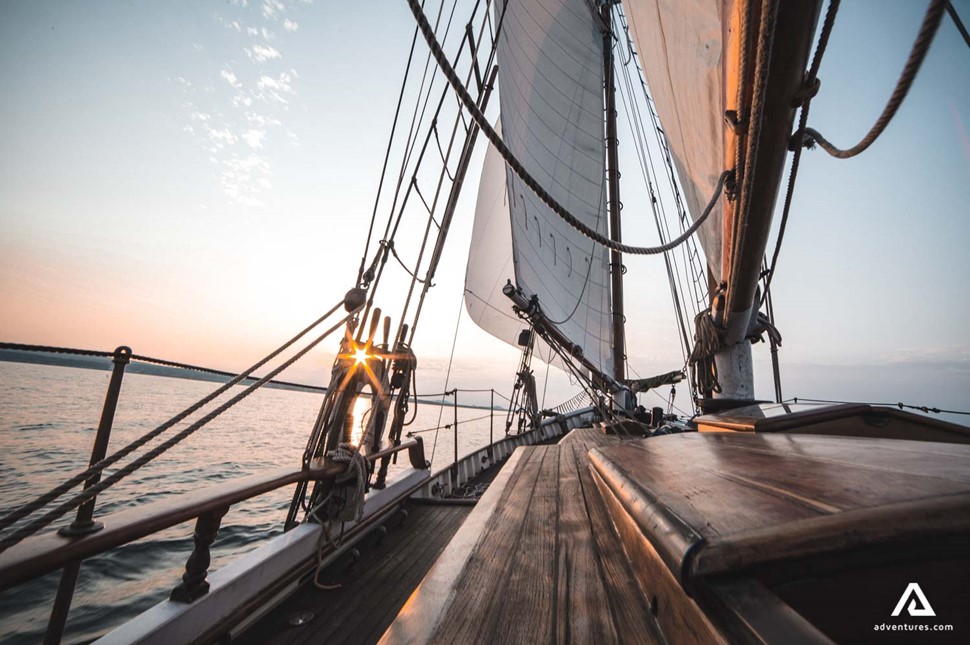 Our sailboat expeditions will introduce you to the Canadian part of the renowned Inside Passage among the fascinating natural canals connecting Canada to Alaska. Delve further into the lush moss-covered rainforests and ancient First Nation village sites to uncover this mythic corner of British Columbia. There are over 500 archaeological heritage sites that dot the archipelago!
A tour to Gwaii Haanas National Park Reserve is an adventure in a huge Unesco World Heritage site. You can only access it via boat or plane, meaning that this place of wonderful natural beauty, is largely undisturbed by humans.
Northern Vancouver Island
Cruise the waters around Knight Inlet and explore a maze of islands and waterways, bursting with wildlife, alluring vistas, and rich history.
The Johnstone Strait on the Northern End of Vancouver Island is considered the best place in the world to observe orcas (killer whales). These giant predators come here to feast on salmon and have developed some specific intelligent behaviors. Watching orcas from a boat is a thrilling opportunity to see them forage for salmon, spyhop and breach, leaping clear out of the water.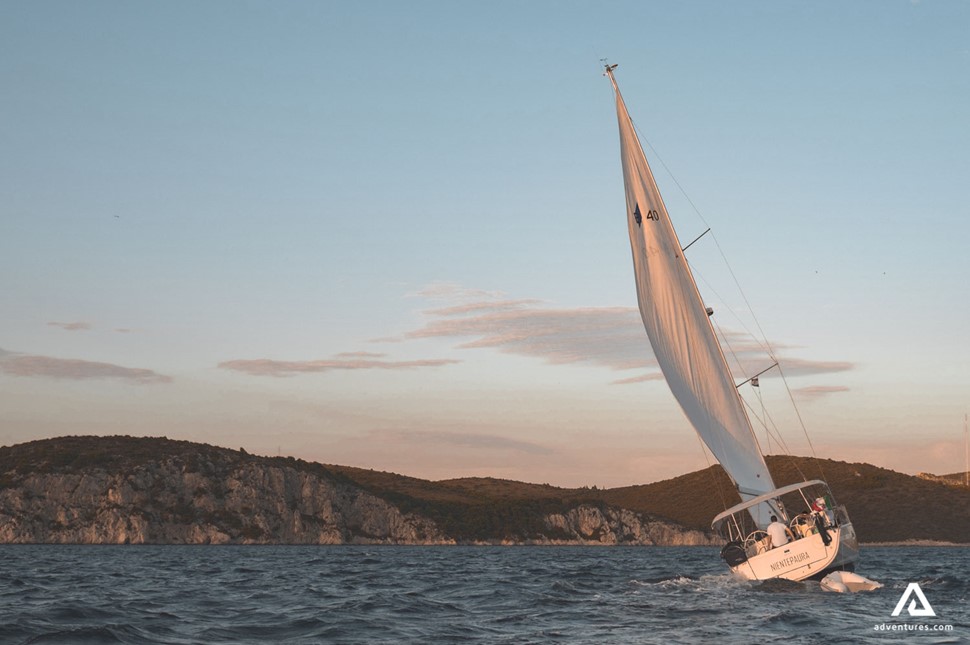 Another exclusive activity during this voyage is the chance to watch powerful grizzly bears in the wild. We'll see these fascinating creatures catching spawning salmon in mountain rivers from the safety of raised platforms.
Multiple migratory bird populations, ancient cultural artifacts and mesmerizing coastal forests make this sailing vacation an absolute must for nature lovers and pretty much everyone else.
Gulf Islands National Park
Unbridled marine adventures await in the Gulf Islands archipelago, blessed with a Mediterranean climate and unique ecology characteristic of the Pacific Coast. As we sail the Salish Sea, you'll learn about the local culinary culture and traditions, while also exploring its unparalleled natural landscapes.
The Salish Sea is one of the world's largest inland seas (419 islands). This biologically rich network of coastal waterways includes parts of Canadian British Columbia and the U.S. state of Washington.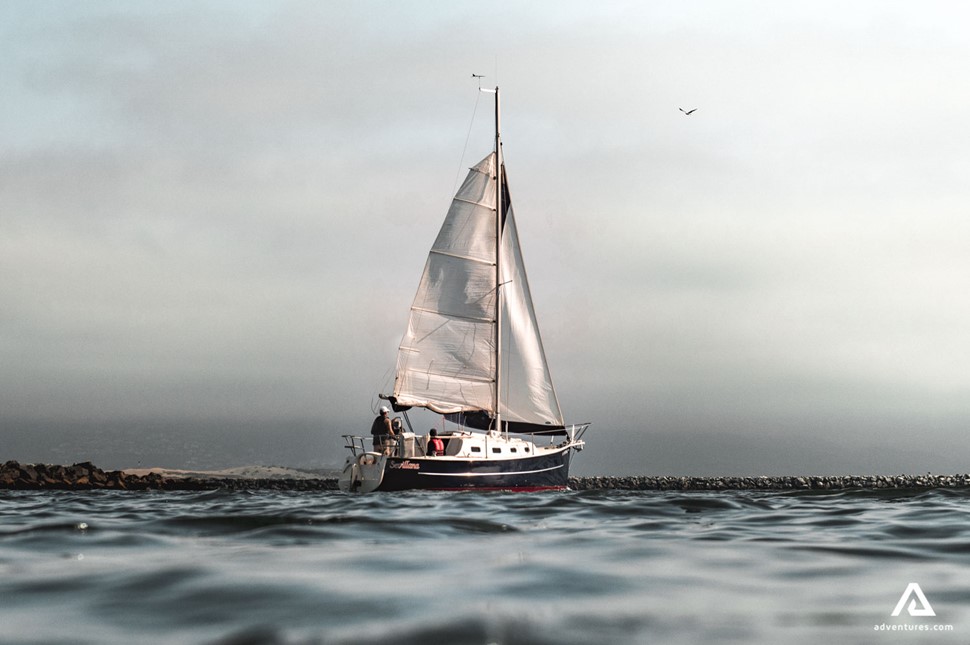 Apart from the delicious local cuisine, the Gulf Islands are also known for their vast biodiversity. You'll have a chance to glimpse wildlife both on land and at sea. Keep an eye out for deer strolling on the shoreline, large flocks of migratory birds, and Southern Resident Killer Whales on the hunt for Pacific salmon. It's a once-in-a-lifetime chance to get up close with some amazing marine mammals such as seals, sea lions, Dall's porpoises, and humpback whales.
Gulf Islands National Park Reserve - a culturally and ecologically sensitive region established in 2003. The renowned clam gardens, shell beaches, and age-old rainforests all serve to make it an incredible place to visit.
The Gulf Islands is a phenomenal destination, with some of the best sailing experiences on the west coast of North America and Canada!