Where is Jasper National Park Located?
Jasper National Park is located in the Canadian province of Alberta and covers 4,200 mi2 (10,878 km2) of untouched wilderness. The picturesque mountain town of Jasper is widely recognized as the capital of the national park. The closest major cities are Edmonton (226 mi / 365 km from Jasper), Calgary (257 mi / 413 km from Jasper), and Vancouver (497 mi / 800 km from Jasper). Jasper, along with Banff, Yoho, and Kootenay, combine to form the Canadian Rocky Mountain Parks World Heritage Site. 
How to get to Jasper National Park
There are a number of different ways to reach Jasper National Park, including via air, car, and train. Alternatively, join one of our guided tours in Jasper National Park, allowing you to explore this remarkable, untouched wilderness in all of its stunning glory. 
By Car
The main road through Jasper National Park is known as the Trans-Canada Highway #16 (also known as the Yellowhead Highway). If you are traveling from Banff National Park, then the legendary Icefields Parkway connects Jasper with the Trans-Canada Highway near Lake Louise. You should leave plenty of time because the maximum speed limit for all major roads in the park is 55 mph (90 kph) and might also have to deal with slow traffic, wildlife, and changing weather conditions. However, breathtaking views compensate for all of it!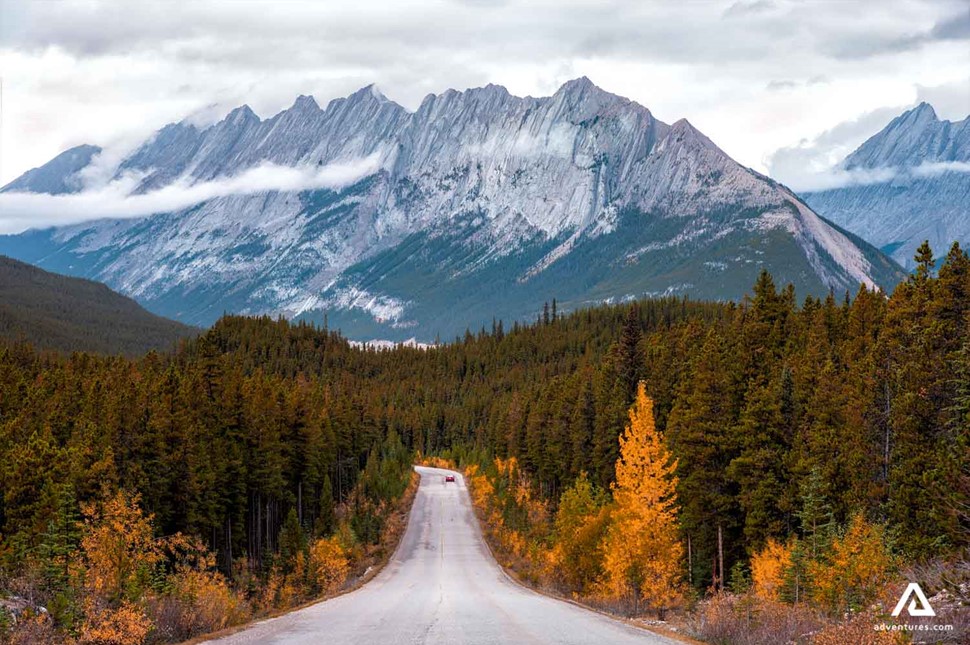 By Air
There are a number of different national airports close to Jasper National Park, including Edmonton, Calgary, and Vancouver. They are all serviced by a number of major airlines and international carriers, allowing you to select the one that is most convenient for you. 
By Trains
A regular train service runs between the town of Jasper and Edmonton and Vancouver, allowing visitors to take in the picturesque scenery of the park and travel in comfort and style. 
The History of Jasper National Park
The first recorded visit to Jasper National Park – was by David Thompson in 1810, although it's almost certain that First Nations people went there long before. A settlement was built there in 1813, which was eventually named "Jasper House," after Jasper Haws, who was a clerk with the North West Company. The area was abandoned in 1884, due to the decline of the fur trade, leading the Dominion Government to establish the Jasper Forest Park in 1907. 
Jasper Forest Park was officially recognized as Jasper National Park in 1930, making it one of the oldest national parks in Canada. It was made a UNESCO World Heritage Site in 1984, joining several other Canadian National Parks to form the Canadian Rocky Mountain Parks system. Jasper National Park is now visited by more than 3 million people a year, making it one of the most popular destinations in Canada.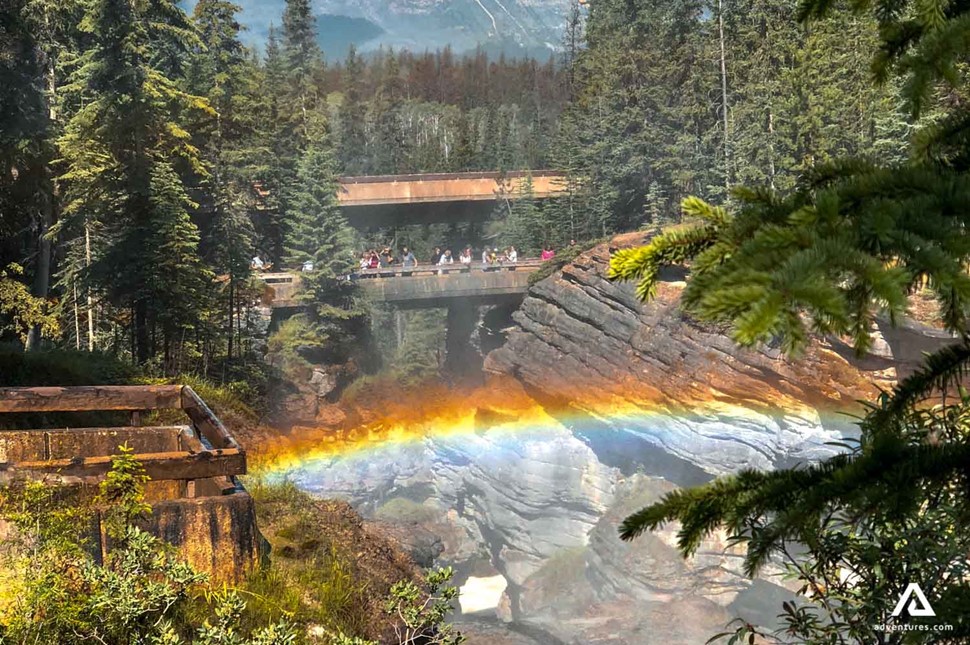 Jasper Raven Totem Pole
The Jasper Raven Totem Pole is a vital part of the history of Jasper National Park. It stands opposite Jasper's railway station and is one of the most famous totem poles in the world. It was originally carved sometime in the 1870s and moved to Jasper in 1915.  
The Jasper Raven Totem Pole then stood for 94 years, until 2009, when it had to be replaced due to the wood being damaged. The Canadian Government commissioned a new totem pole, from Masset in British Columbia, ensuring that future generations can continue to enjoy this amazing wood carving.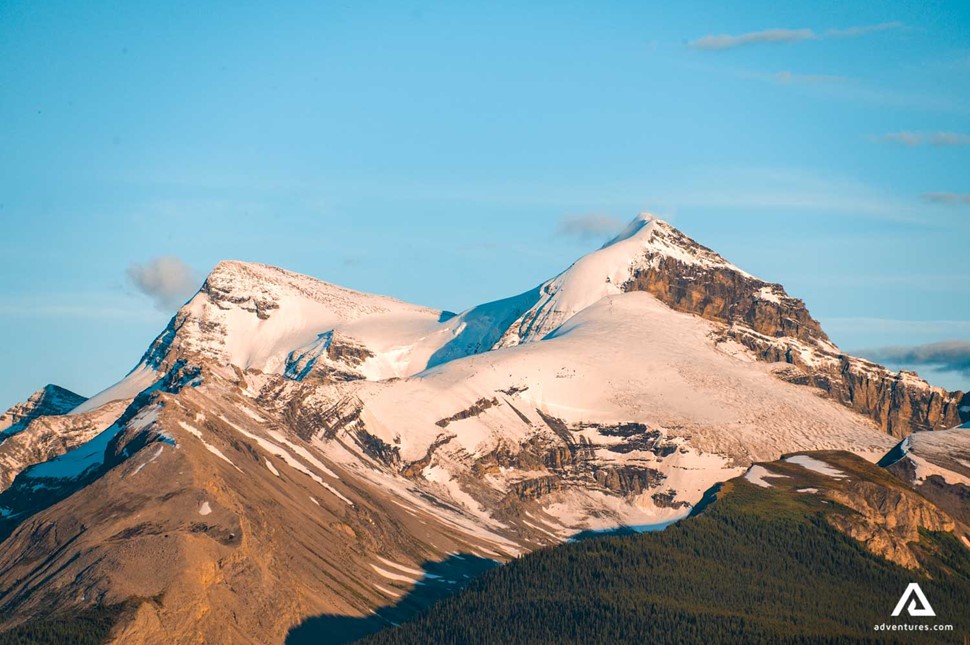 General information about Jasper National Park
Size – 10,878 sq km (4,200 sq mi) 
Location – Alberta, Canada 
Established - 1907 
Best time to visit – Summer
Number of visitors – 2,345,130 (2016/17) 
Activities – Bird Watching, Horseback Riding, Kayaking, Hiking, Fishing, Canoeing, Cycling, Skiing
THINGS TO DO IN JASPER NATIONAL PARK
Jasper National Park contains some of the most beautiful attractions in the entire world, below you'll find a list of our top attractions:
Lake Edith and Lake Annette
Two picturesque kettle lakes are remnants of the large glacial lake that covered the entire Athabasca Valley during the last ice age. They sit in the shadow of snow-capped mountains and rolling green pine forests and are must-visits for anyone thinking about going to Jasper National Park.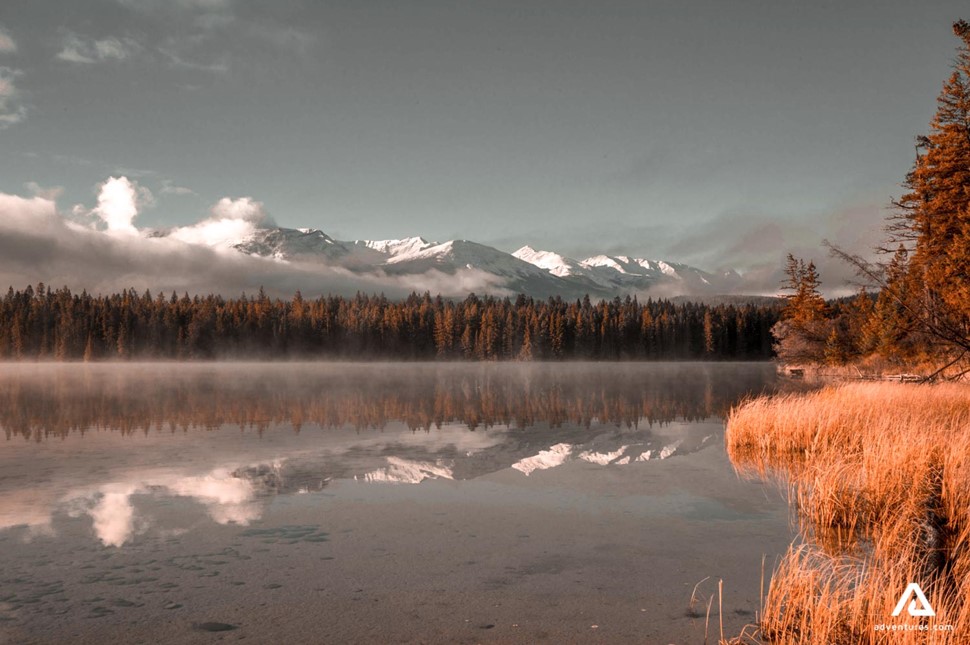 Athabasca Falls
A dramatic waterfall that is located around 17mi (30 km) to the south of Jasper, the Athabasca Falls is an absolute must for anyone visiting Jasper National Park. The waterfall's cascade isn't especially tall (standing around 75ft / 23 m), however, it is voluminous – thundering down into the picturesque gorge below. Make sure you bring your camera – because the vivid blue color of the waterfall, set to a backdrop of rolling green fir trees, makes for stunningly beautiful photos.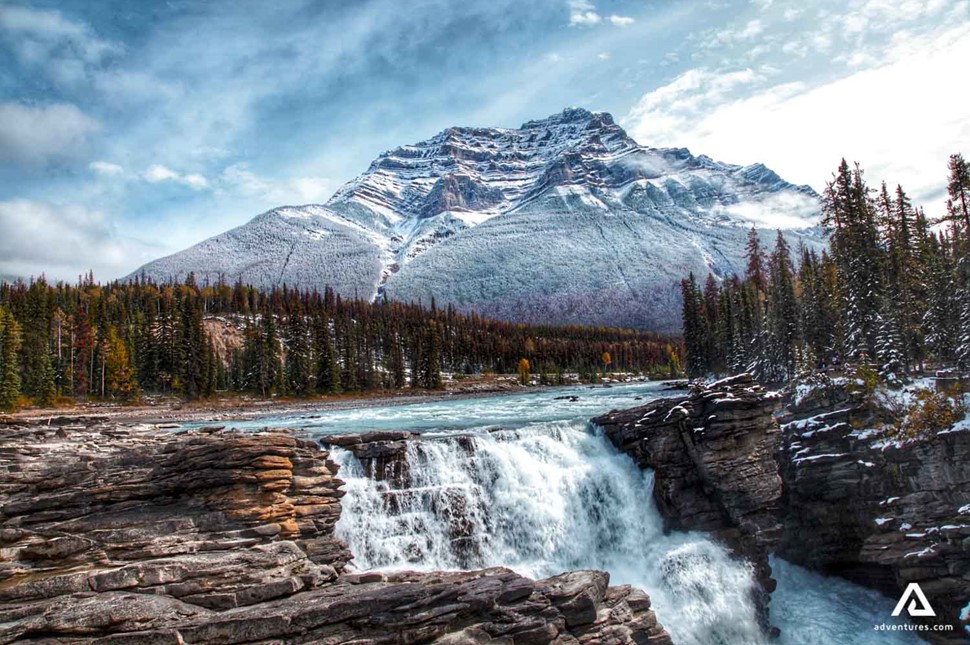 Icefields Parkway
The Icefields Parkway is a 145-mi (232-km) road between Lake Louise and the town of Jasper, renowned for being one of the most beautiful journeys on the planet. During the drive, you'll see snow-capped mountains, rolling icefields, picturesque valleys, and tranquil lakes. Some of the most iconic sights along the road include – the turquoise Bow Lake, the legendary Weeping Wall, the sweeping Columbia Icefield, and the mighty Athabasca Falls.  
If you're a petrol head or simply want to see some beautiful natural scenery, then the Icefields Parkway is the ideal road for you. 
Jasper Skytram
It's the longest and highest guided aerial tramway in Canada. Built-in 1964, it goes to an altitude of 7,470 ft (2,277 m). The Jasper Skytram goes along the Icefields Parkway and offers unprecedented views of six mountain ranges, glacial lakes, and the town of Jasper itself. 
Glacier Skywalk
A thrilling 1,312-foot (400-m) glass walkway, towering 919 ft (280 m) above the Sunwapta Valley, the Glacier Skywalk offers unparalleled views of snow-capped mountains and luscious valleys. The adrenaline-pumping walk will make you fall in love with the stunning beauty contained within the park.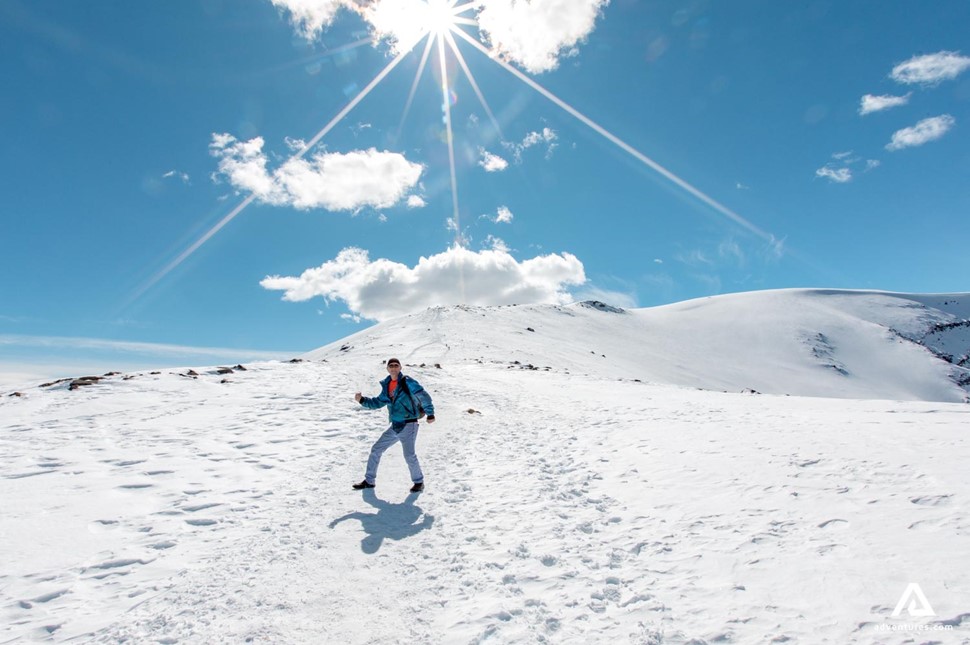 Athabasca Glacier and Columbia Icefield
The Columbia Icefield, a leftover from the last ice age, is a sprawling series of interconnected glaciers that mark the border between Banff National Park and Jasper National Park. The most famous of these is Athabasca Glacier, a large 4-mi (6-km) glacier that lies just off the Icefields Parkway. If you want to step back in time to an age when ice ruled, then the Columbia Icefield and Athabasca Glacier should be at the top of your list. 
Maligne Canyon
A beautiful river canyon, carved by the hand of mother nature, Maligne Canyon is formed by the Maligne River, which flows underground until it reaches the canyon. There are a series of bridges across the canyon, allowing visitors to explore this natural wonder in all of its glory. 
The nearby Maligne Lake is perfect for water tours, with three glacier peaks visible from the lake, and one of the most photographed places in Canada, the Spirit Island.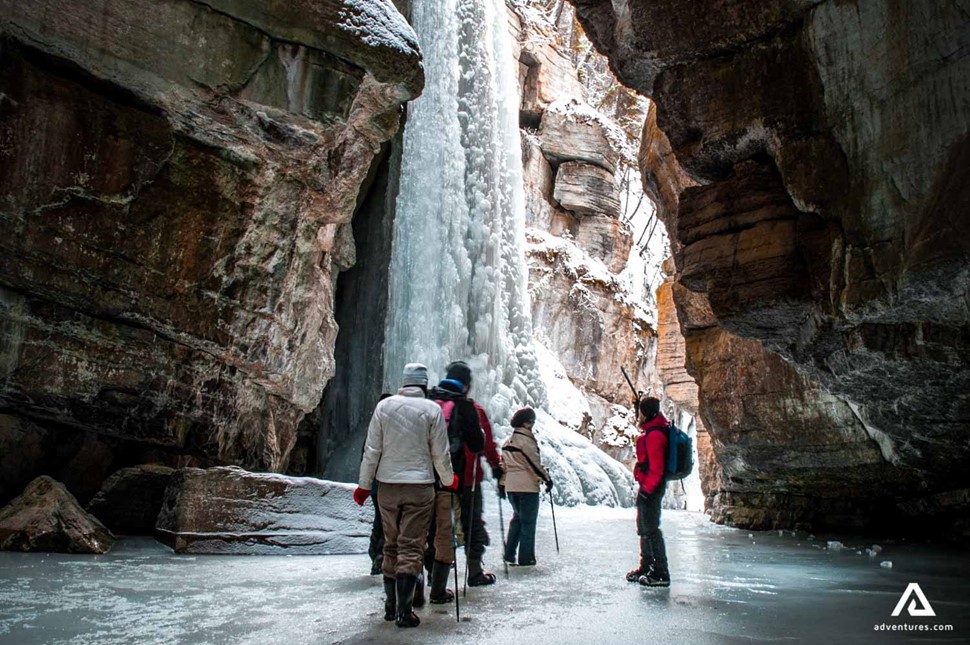 Miette Hot Springs
A historic man-made hot spring was built by striking coal miners in 1919. Its waters are rich in minerals, such as calcium, sulfate, and potassium – making it the ideal location for a relaxing soak, amidst incredible natural scenery. 
Medicine Lake
A beautiful ever-changing lake close to the Maligne Canyon – glacial meltwaters in the summer cause the lake to swell with aqua blue water. In the winter it shrinks back into the subterranean cave system beneath it – leaving a series of fluorescent green pools. 
Lake Mildred and Lac Beauvert
Two gorgeous lakes are part of the Kettle lake system. They are leftovers from the giant glacier lake that covered the entire Athabasca Valley during the last ice age. Lac Beauvert is especially eye-catching and is known as "The Beautiful Green Lake." 
Mount Edith Cavell
Mount Edith Cavell was named after a British nurse who helped treat injured soldiers during the First World War. It's also one of the most photogenic mountains in Jasper and has the Angel Glacier running down one of its slopes.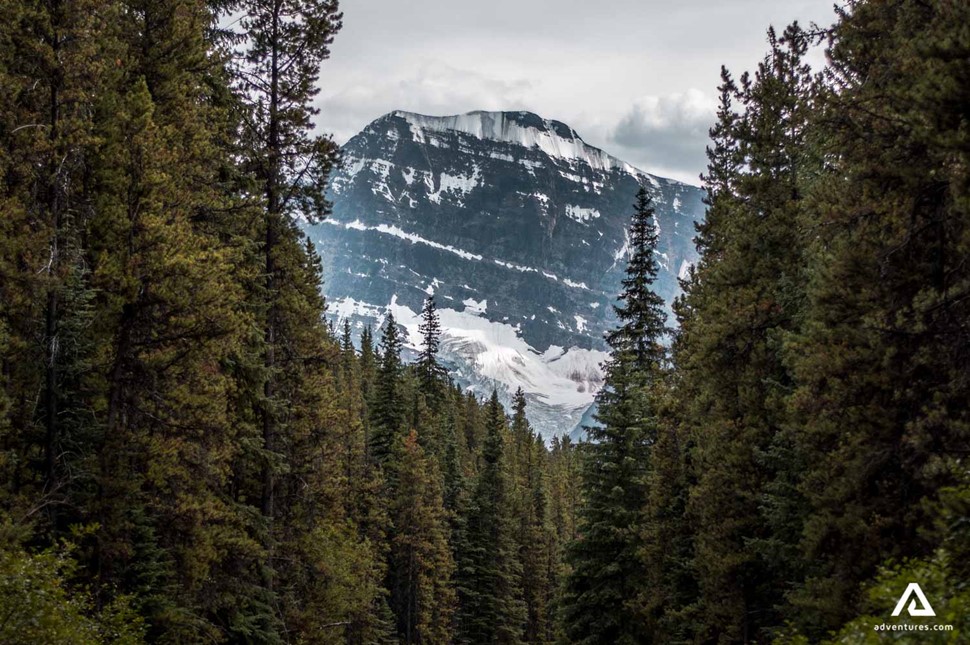 Sunwapta Falls
A glorious cascading waterfall caused by a sudden change in the Sunwapta River – it thunders down through a spectacular limestone gorge from a height of 75 ft (23 m). The word Sunwapta comes from the First Nations word for turbulent river and it definitely fits! 
Pyramid Lake
A picturesque glacial lake at the foot of the impressive Pyramid Mountain – lookout for the historic picnic shelter that was built in 1933 and is now a Federal Heritage Site. 
BEST TIME TO VISIT JASPER NATIONAL PARK
Most people visit Jasper National Park during the summer. At this time, the temperatures are more pleasant, and the park is decorated with gorgeous flora and fauna, making it the perfect time for wildlife viewing. Spring and Autumn are less crowded, making them ideal for anyone who wants a slightly quieter trip to Jasper.  
However, wintertime offers great skiing opportunities. Marmot Basin has more than 90 named runs on four mountain faces and an impressive 3,000 vertical feet (915 m).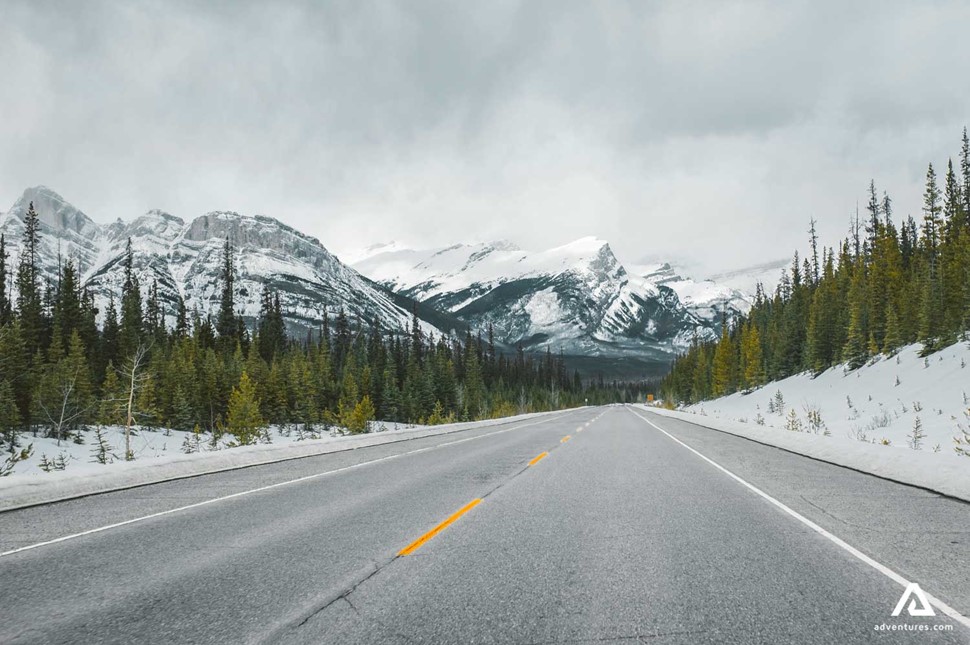 Where to stay in Jasper National Park
Jasper National Park offers a plethora of different accommodation options, ranging from luxury 4-star hotels to rustic campsites – simply choose the one you fancy and begin your adventure in Jasper National Park today. 


Hotel Fairmont Jasper Park Lodge – an upscale 4-star lodge with all the facilities you need for a luxurious stay in Jasper National Park. 


Jasper Inn - a cozy 3-star hotel in the heart of Jasper National Park, ideal for people seeking comfort and value. 


Pyramid Lake Resort – a simple lakeside hotel, offering private rooms and wonderful views. 


Wapiti Campground – (open all-year-round) – Perched on the shore of the Athabasca River, it offers both tenting and RV hookups. 


Wabasso Campground – (open from May to October) – covering tenting, motorhomes, and trailers, Wabasso is located next to a river and operates on a first come first serve basis. 


Pocahontas Campground – (from May to September) – a secluded campsite near Miette that offers tenting and RV hookups.