Where is Athabasca Glacier?

GPS coordinates: 52.1897, -117.2578 


The Athabasca Glacier is located in the Jasper National Park amongst the Canadian Rockies in Alberta. It sits at the base of several incredible peaks, namely Mount Athabasca, Andromeda, and Snow Dome. This glacier is about 6 km long and is estimated to be 90–300 meters thick. Situated across from the Icefield Centre, the glacier flows down like a river.
How to get to Athabasca Glacier?
Located in the Jasper National Park, you'll have to take Highway 93, which is also known as the Icefields Parkway to get to Athabasca Glacier. If you are planning to go beyond the Icefield centre and get to the toe of the glacier, we recommend you take the side road for a kilometre and then hike uphill for half a kilometre. The parking lot at the toe of the glacier is 1940m. Renting a car is essential if you want to get to the Canadian Rockies.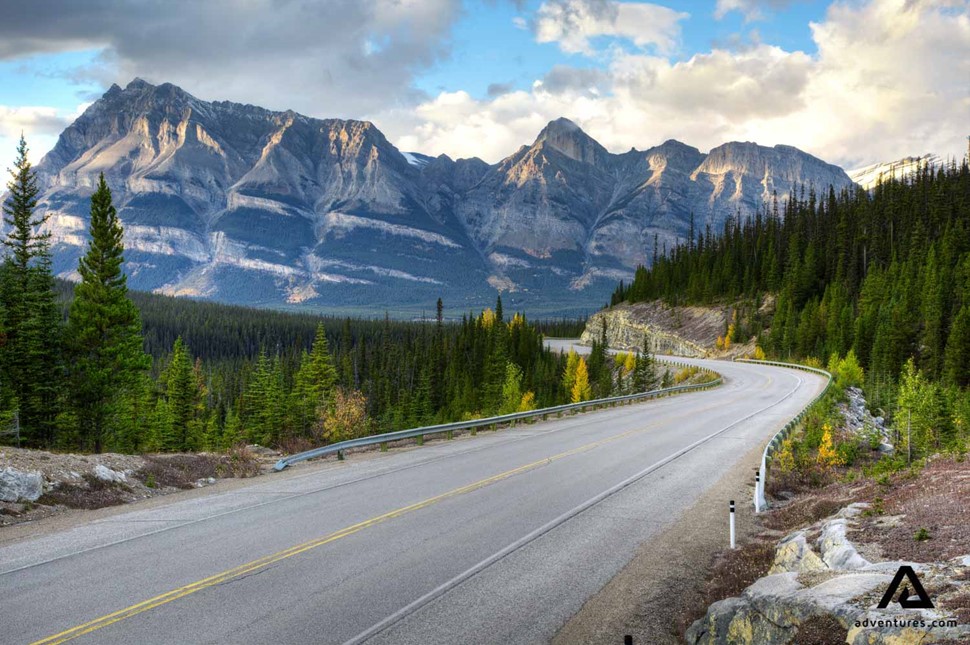 For those of you who are planning to travel from Banff, travel north on the Trans Canada Highway for about 57km. Then, turn right onto AB93-N toward Jasper and continue for 125 km. 
General information about Athabasca Glacier
Elevation – 2,297 m 


Area – 6 sq km 


Location – Alberta, Canada 


Thickness – 90-300 m (300-980 ft) 


Status – Receding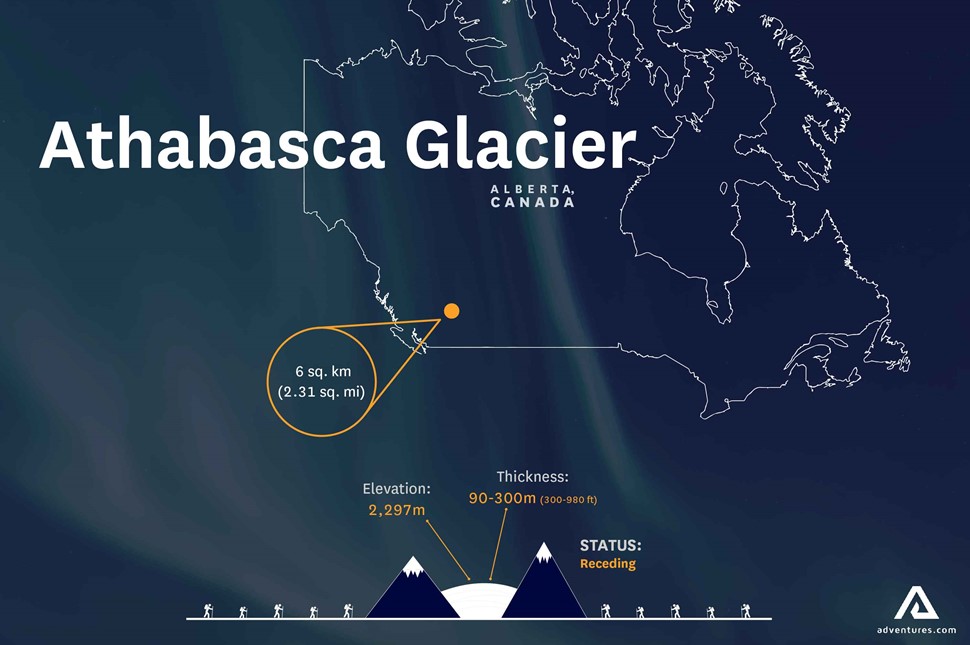 What is Athabasca Glacier known for?
As one of the 6 principal glaciers fed by the Columbia Icefields, the Athabasca Glacier is truly fascinating. This natural wonder is situated in the southern end of Jasper National Park and is highly accessible. To help you plan the ultimate travel, we have compiled all the information about the Athabasca Glacier. From its formation to things to do, we have curated a travel guide.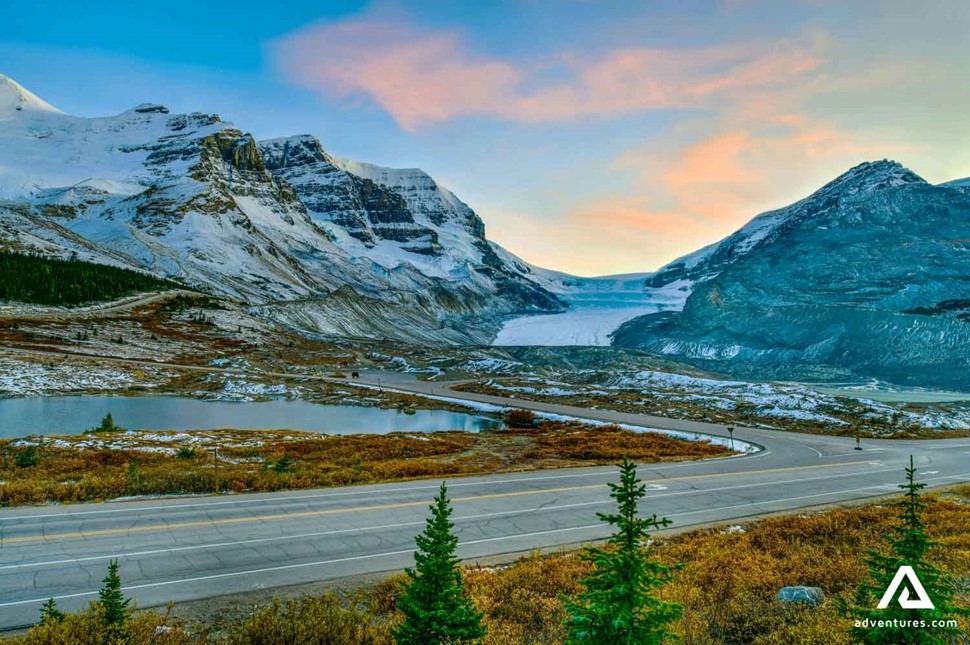 How did the Athabasca Glacier form?
The ice flowing from the Columbia Ice Field has resulted in the formation of Athabasca Glacier. 800 feet deep and spread across 6kms of space, this is the largest of six ice sheets that form part of the Columbia Icefield. It is estimated to take at least 200 years of snow to convert into ice to form the ice sheets of Athabasca Glacier. In comparison to several other glacier formations, this is believed to be amongst the shortest journeys.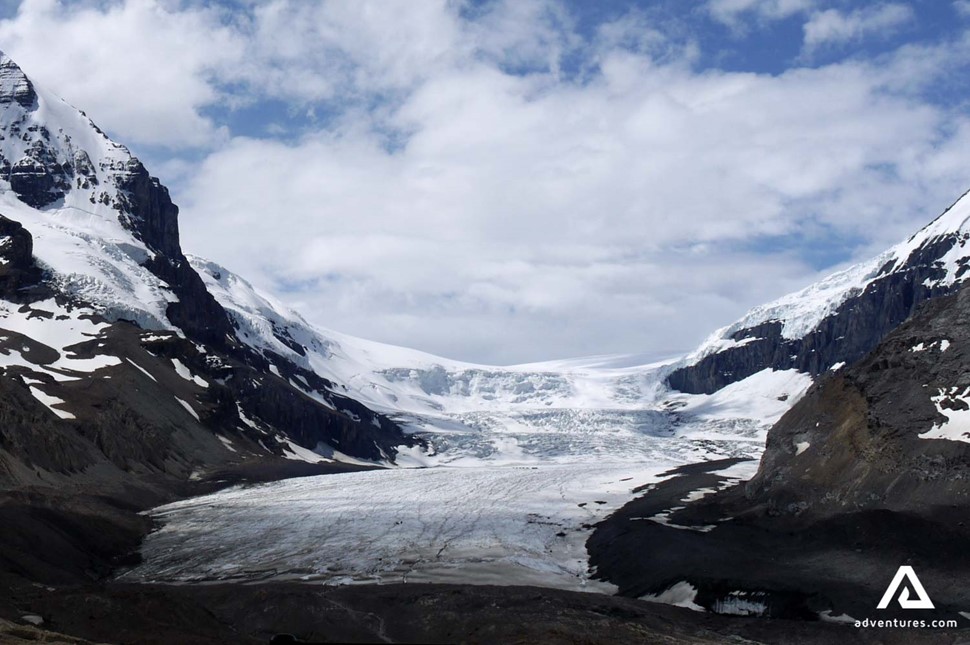 What to do at Athabasca Glacier?
Although the Athabasca Glacier is accessible for anyone through the gravel trail, only visitors escorted by certified guides can cross the surface. Look for tour providers who are experienced and that offer daily programs, based on seasonality that are specific to Athabasca Glacier. The tour starts from downtown Jasper to the Icefields Parkway and then to the glacier. For adventure junkies, the experience of exploring the glacier up close is definitely going to be a memorable one. These tours will usually take up a whole day and are totally worth the experience.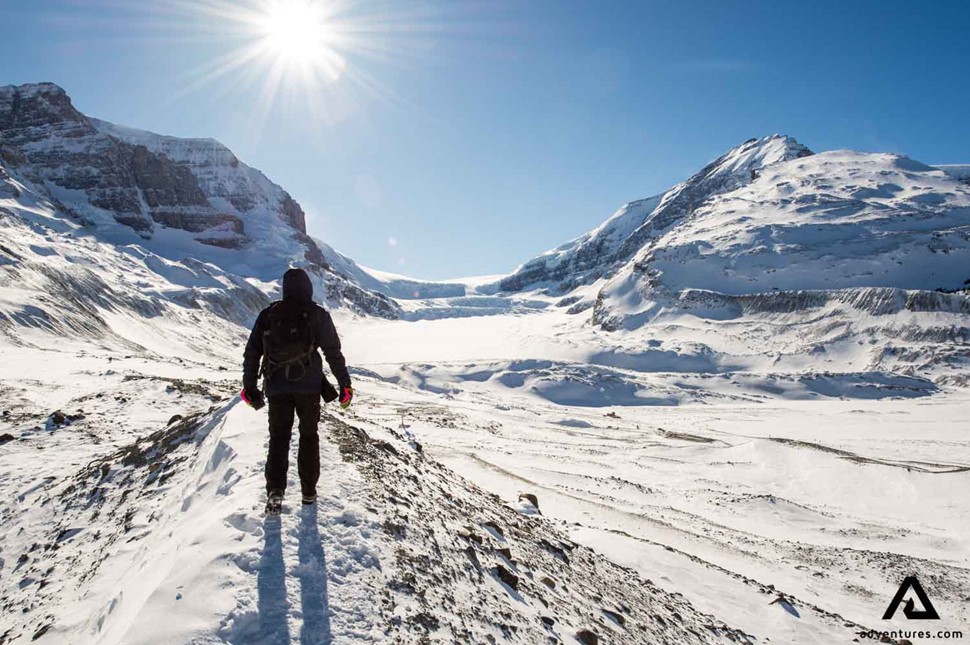 Besides gazing your day away at the stunning glaciers, you could also visit the Columbia Icefield Skywalk located in the discovery centre to enjoy the breathtaking views and also admire the gorgeous Tangle Creek falls.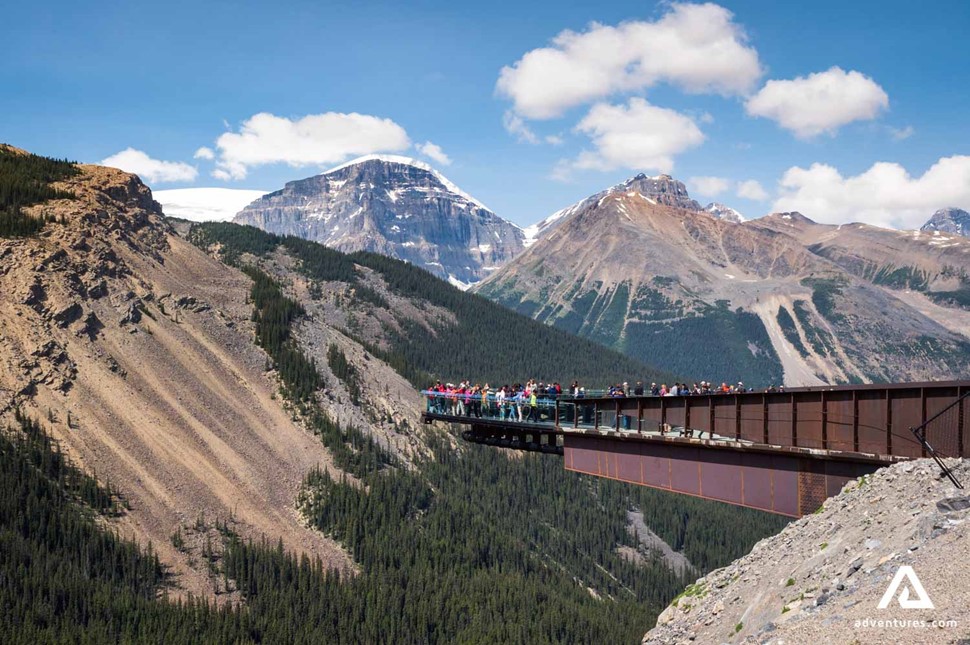 Where to stay near Athabasca Glacier?
When it comes to staying options near Athabasca Glacier, you'll find quite a few. But, we have picked the top three to help you further shortlist the stays for your travel.  
Glacier View Lodge
Premium hospitality, spectacular views, and great dining options are what make this lodge our top recommendation. Their comfortable rooms overlook the vast glaciers and are just 3.0kms away from Athabasca Glaciers. 
Sunwapta Falls Rocky Mountain Lodge
This cabin-style accommodation in Jasper National Park connects you with nature instantly. Nestled amongst the Catacomb Mountains, Sunwapta Falls Rocky Mountain Lodge offers a comfortable stay, scenic views, and an exceptional dining experience.
Glacier View Inn
Located 3.2kms away from the Athabasca Glacier, this hotel is nestled in a high alpine zone. If you are looking for an affordable stay option near the glacier, then Glacier View Inn would be your best bet.  
Where to eat near Athabasca Glacier?
Athabasca Glacier is also a foodie's paradise. For the love of food, we have got some spectacular recommendations for eating out in the area.


Evil Dave's Grill
Location: 86 Connaught, Jasper, AB, Canada T0E1E0 
This casual restaurant serves food in the most creative style without compromising a bit on the taste. Their globally inspired menu, along with specialty cocktails and wine, is totally drool-worthy.
Altitude Restaurant
Location: Columbia Icefield Glacier Discovery Centre, Icefields Pkwy, AB T1L 1J3 
If you are looking to break free from your hectic daily schedule of exploring the glacier, Altitude restaurant is your best bet. They are usually packed with visitors, but if you do manage to find a spot, you'll enjoy the food and the view of the glaciers up close. Experience Canadian fine dining and exceptional service at the Altitude restaurant.
Hearthstone Lounge
Location: 76 Connaught Dr, Jasper, AB T0E 1E0 
After a busy day of exploration, you may want to unwind and enjoy some of the local delicacies. At the Hearthstone Lounge, you'll find the best of Canadian-inspired dishes, which are slightly influenced by the delicious flavours of Indigenous cuisine. Creative presentation, great food, and impeccable service will make your evening a relaxing one.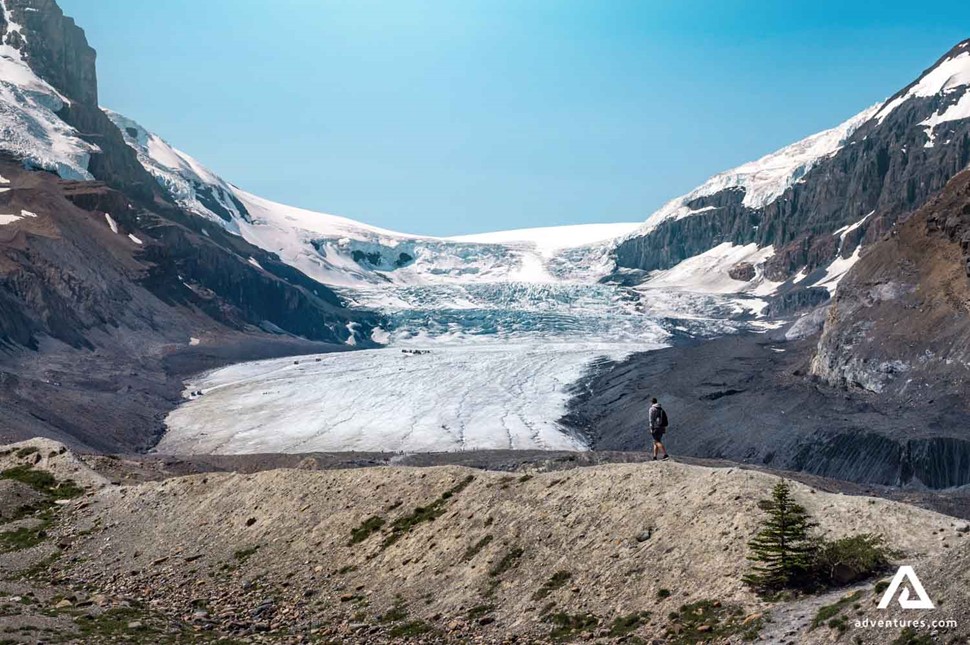 If you are an aspiring ice explorer, we recommend you bookmark this travel guide right away. Due to climate change, this miraculous glacier is starting to disappear at an alarming rate. You don't want to miss out on this natural wonder. 
Attractions near Athabasca Glacier:
Banff National Park 


Jasper National Park