Planning Your Trip to British Columbia
To help you plan your trip we've gathered essential travel information about British Columbia, including how to get there and what weather to expect. To fuel your wanderlust, we've listed the best places to visit and the top 5 things to do in BC.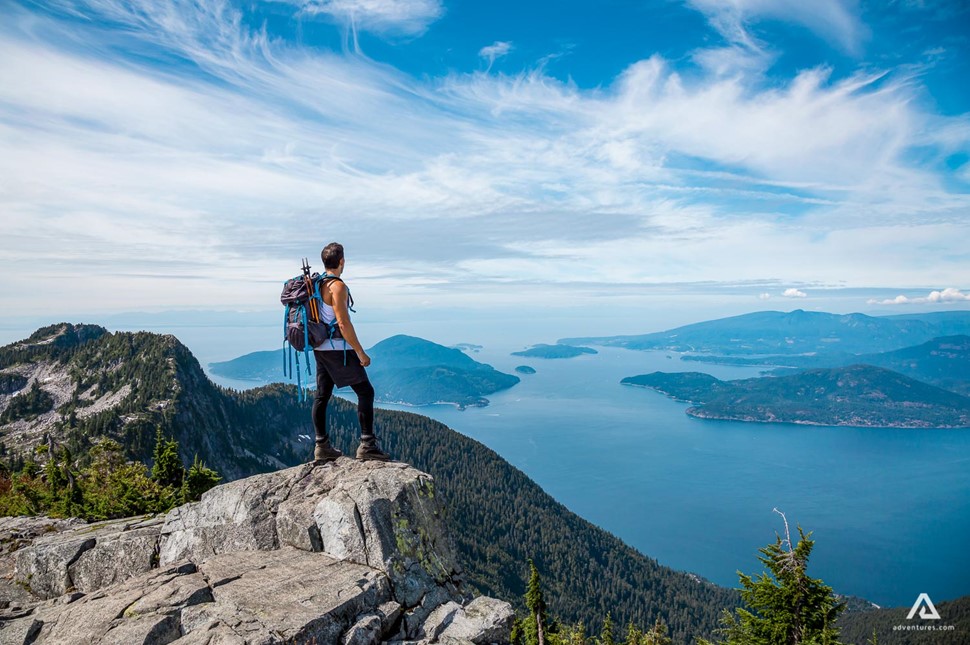 British Columbia Quick Facts
Capital: Victoria

Area: 944,735 sq km (364,764 sq mi)

Largest City: Vancouver

BC is the westernmost province in Canada. 

BC boasts more than 27,000 km of coastline.

About one-quarter of all black bears in Canada live in BC.

BC is North America's third-largest film and television production centre.
British Columbia Map
British Columbia stretches from the Pacific Ocean to the rugged Rocky Mountains. The province is bordered to the west by Alaska and to the east by the province of Alberta. To the north lies Yukon Territory and the Northwest Territories. To the south lies the U.S. states of Washington, Idaho, and Montana. 
How to Get to British Columbia
You can reach British Columbia by air, road, ferry or rail. The majority of travelers fly into Vancouver, the main transportation city of BC. Vancouver International Airport (YVR) is served by flights from the USA, Europe, Asia, and across Canada. Air Canada boasts the most non-stop flights.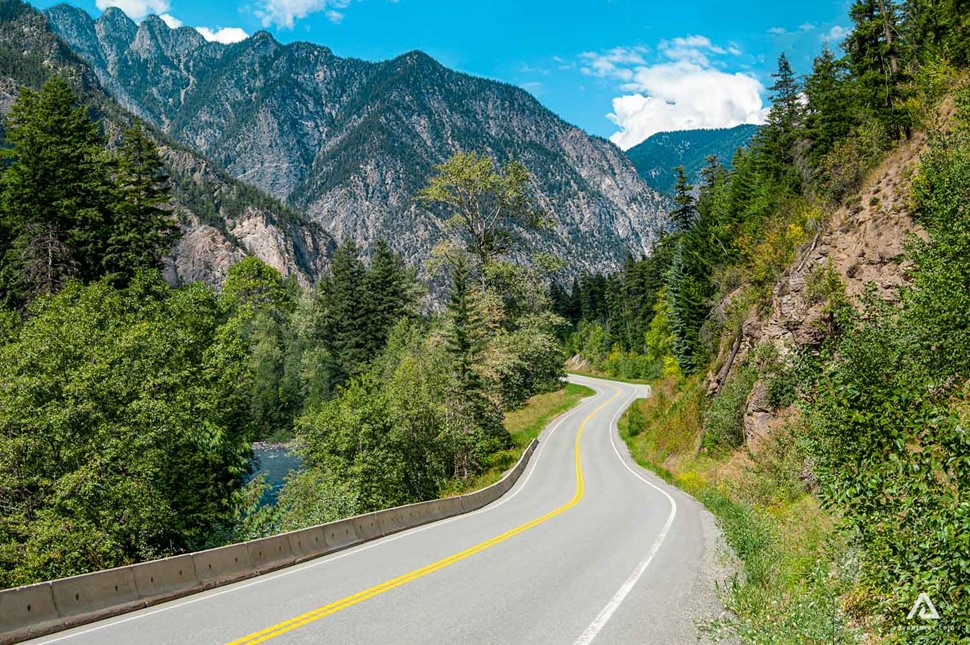 You can also easily reach BC by car. The region has well-maintained roads, which is one of the reasons why driving is the most popular means of transportation in the province. For train enthusiasts, VIA Rail operates the transcontinental train running from Vancouver to Toronto.
BC Ferries offers car and passenger services along the British Columbia coast. 
British Columbia Weather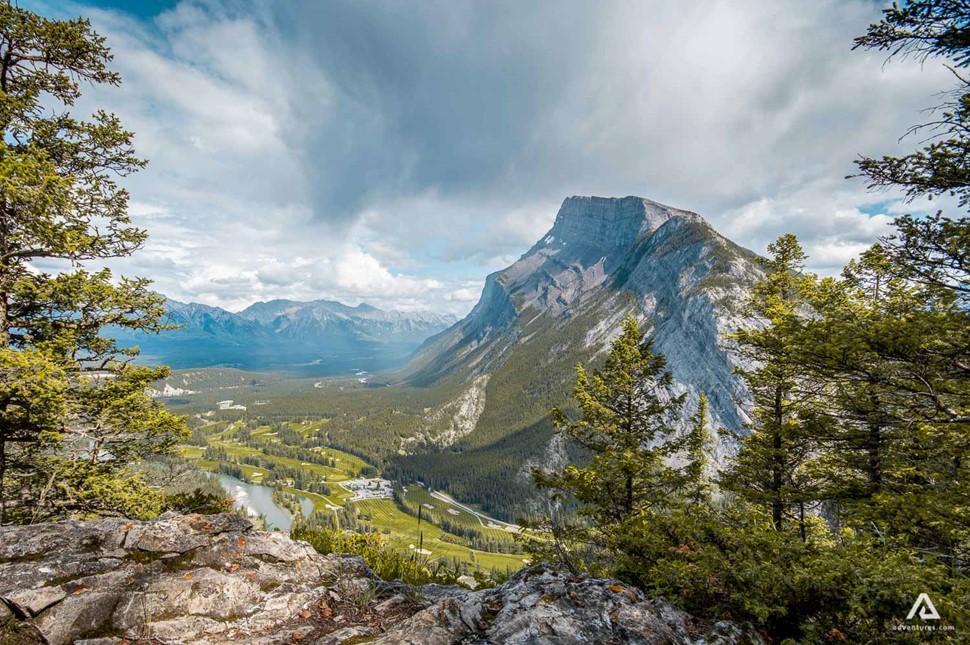 British Columbia will surprise you with the mildest climate in Canada. But the weather varies a lot from one region to another. Thanks to the warm Pacific Ocean, coastal regions have mild temperatures year-round. On the coast, the average temperature is around 20°C (68°F) in summer and rarely drops below freezing in winter.
Further inland, the mountains have the greatest influence. This means that the Interior experiences hotter summers and colder winters than coastal regions. Summer temperatures here often surpass 30°C (86°F). The average low temperature is -8°C (16°F).
Northern British Columbia has the shortest summers and coldest winters. The average summer temperature is 20°C (68°F) and the average winter temperature looms around -10°C (14°F).
For a daily weather forecast, visit Environment Weather Forecast.
British Columbia in Winter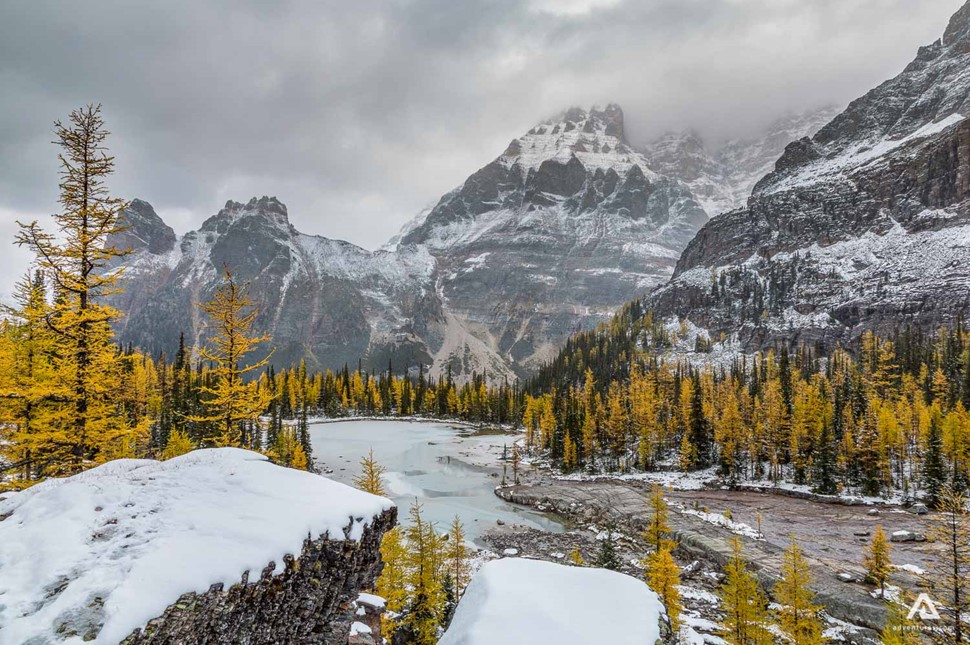 BC is great in summer but equally spectacular in winter, when fresh snow covers the soaring mountains peaks. The province in winter is unbeatable for skiing adventures. Skiing resorts throughout the province start opening in December, with the season extending until March.
Skiing resorts throughout the province start opening in December, with the season extending until March.
If you're visiting coastal regions, a warm coat is enough. However, if you're traveling to the interior, make sure to pack a heavy coat, a warm hat and a good pair of gloves. 
Places to Visit in British Columbia
Vancouver Island and Victoria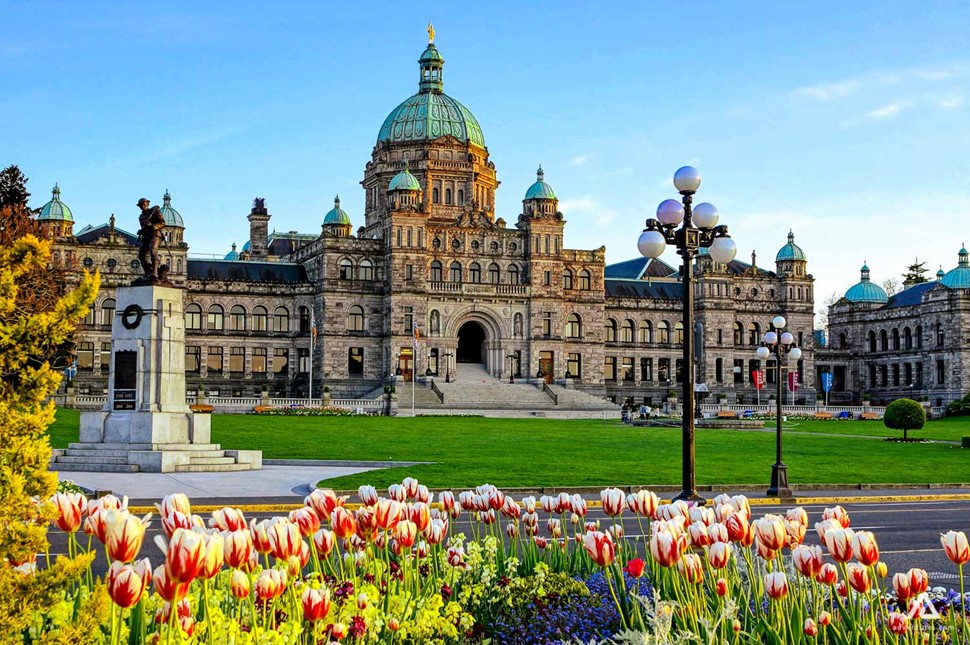 You can't come to British Columbia and not see Vancouver Island and Victoria, the elegant capital of BC. Victoria will charm you with its colourful buildings, two castles, and floral hanging baskets. For active vacationers, the island offers unparalleled hiking, salmon fishing, sailing, and kayaking adventures. The region is also one of the top whale-watching destinations in the world.
Spot majestic orcas on a week-long sea kayaking adventure or explore Vancouver Island in-depth on our Wilderness Camping on Vancouver Island Tour.
The Southern Gulf Islands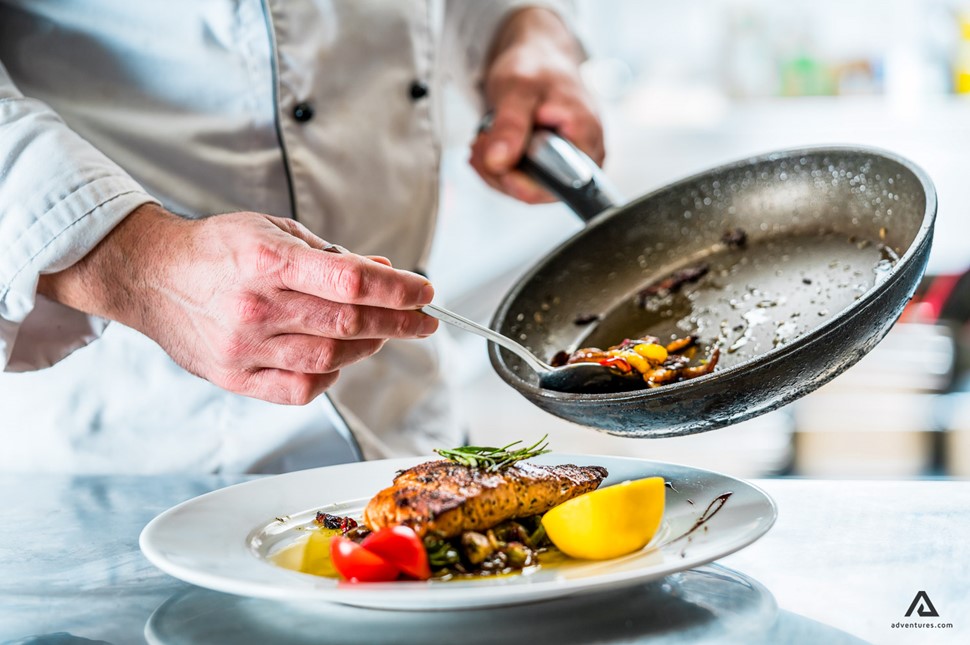 Located between mainland British Columbia and Vancouver Island, this group of islands has a Mediterranean climate and is the perfect place for foodies. Revel in freshly caught salmon or crab and lose yourself in local farms and vineyards. Apart from artisan food, these islands pride themselves on their wild beaches, ancient forests, and calm gardens. The fragile ecosystem of this archipelago is protected by the Gulf Islands National Park Reserve.
Revel in freshly caught salmon or crab and lose yourself in local farms and vineyards.
Wells Gray Provincial Park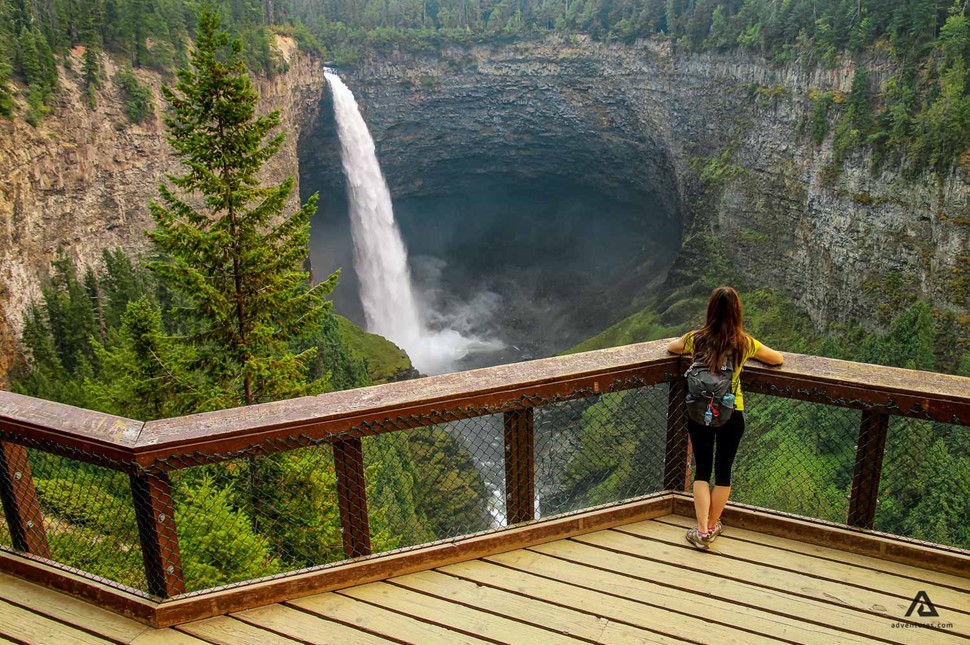 Canada is home to massive crystal-clear lakes, and there is no better place to appreciate them than Wells Gray Provincial Park. Situated in east-central British Columbia, the park holds one of the world's most pristine bodies of water. You can explore the many lakes and waterways on our  Lake Canoeing in Wells Gray Provincial Park Tour.
Besides premier canoeing lakes, the parkland offers unmatched alpine hiking opportunities through Caribou Mountains.
Nootka Island
Located off the west coast of Vancouver Island, Nootka hides untouristed beaches and an interesting story. Back in 1788, Captain James Cook arrived in Nootka and became the first European to set foot on British Columbia and make contact with First Nations people. The natives shouted to Cook, "itchme nutka," meaning "go around," but he misread their language and thought the name of the area is Nootka. That's how the island got its name.
Back in 1788, Captain James Cook arrived in Nootka and became the first European to set foot on British Columbia.
See the place where Cook anchored his ship on our Coastal Backpacking Trip on Nootka Island. 
The Chilcotin Mountains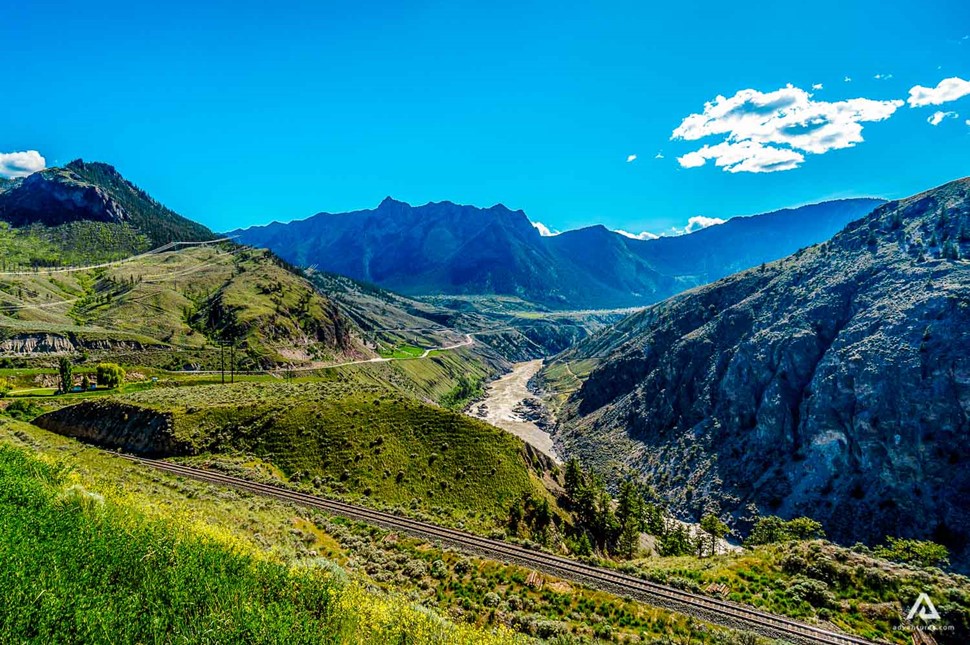 If you're looking for off-the-beaten-path adventures in BC, discover the remote Chilcotin Mountains. We invite you to explore the Southern Chilcotins, revered for their alpine terrain, flowered meadows, and abundant wildlife. Nicknamed "Wildflower Heaven," it's home to a vast array of wildflowers including blue arctic lupine, purple fireweed, and arrowleaf balsamroot.
Our guided Chilcotin Mountain Backpacking Adventures will take you off-grid and show you all the region's hidden gems. Make sure to keep your camera ready!
Top 5 Things to Do in British Columbia
1. Hike the West Coast Trail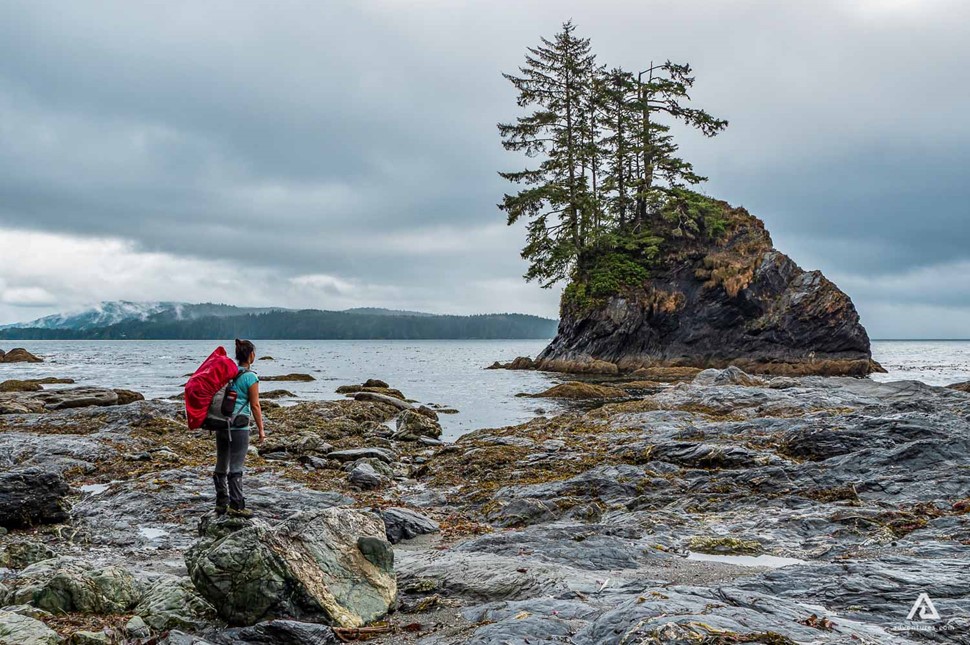 Fancy yourself a hiker? Up for transformative experiences? Conquer the rugged West Coast Trail on Vancouver Island. This 75-km (47-mi) long coastal trek is undoubtedly the most breathtaking hiking trail in Canada. It starts west of Victoria and ends near the village of Bamfield. The scenic route follows First Nations trails and paths used by shipwreck survivors.
The entire hike takes about six days and is a true test of endurance. But you'll be rewarded with blissful beaches, rugged cliffs, waterfalls, and old-growth rainforests.
Backpack the West Coast Trail of Vancouver Island with an expert guide who will show you all the best spots and keep you on course. 
2. CANOE IN WELLS GRAY PARK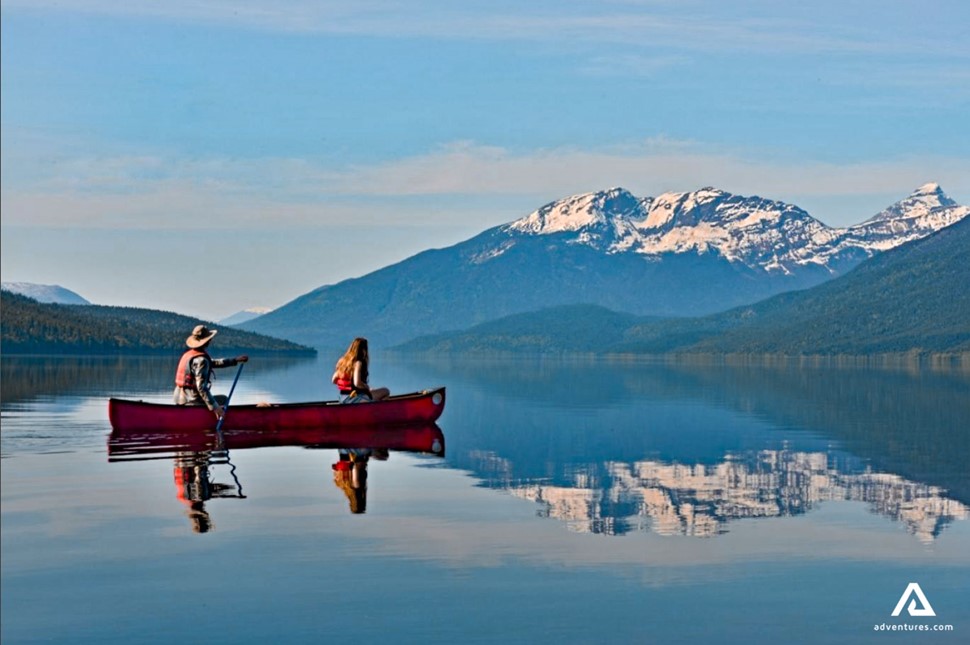 Wells Gray Provincial Park is a massive wilderness park covering more than 5000 square kilometers, dotted with pristine lakes, rivers and towering mountains. The park protects the watershed of the Clearwater River. Located in Wells Gray, you will find Clearwater Lake and Azure Lake, two of the premier canoeing lakes in British Columbia.
3. Sail Around the Islands of Haida Gwaii
There's no doubt about it — Haida Gwaii is the most mysterious destination in BC. Formerly known as the Queen Charlotte Islands, Haida Gwaii is an archipelago of about 450 islands and lies 80 km (50 mi) west of the BC coast. There you can immerse yourself in First Nations culture, lush rainforests, and incredible coastline. These remote islands are also called the Canadian Galapagos for their many unique species of flora and fauna.
There you can immerse yourself in First Nations culture, lush rainforests, and incredible coastline.
Explore ancient Haida villages and eerie totem poles on our exclusive Sailing Tour Around the Islands of Haida Gwaii.
4. Ski the Legendary Powder Highway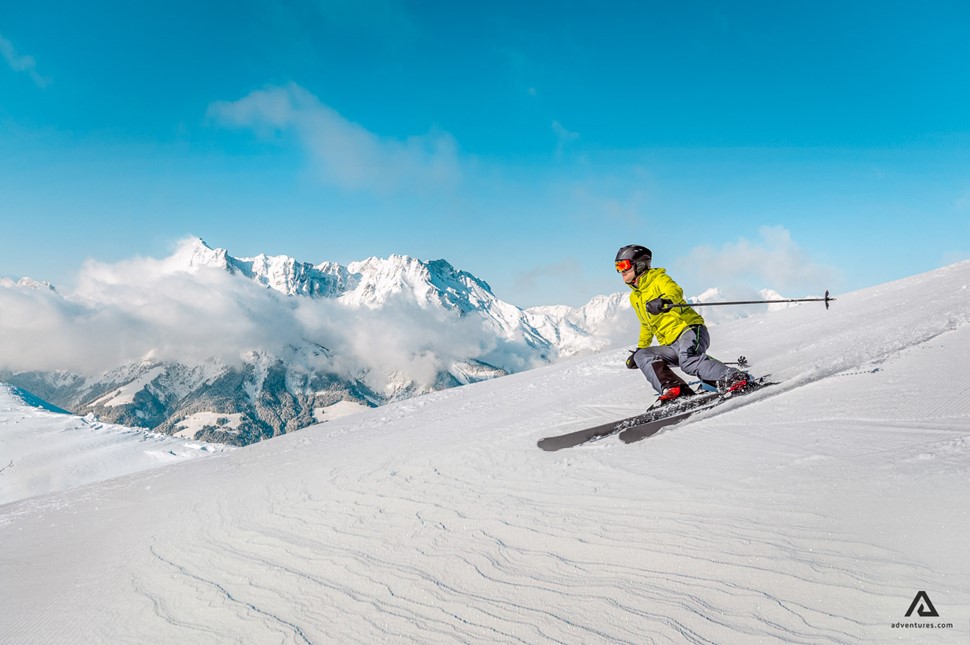 The Powder Highway is the world-famous skiing route through the Rocky Mountains. There you'll find BC's major ski resorts. Be awestruck by various ski options including downhill, backcountry, cross-country, cat, and heli. Explore premier skiing areas such as Red Mountain Ski Resort, Kicking Horse Mountain Resort, and Whitewater Ski Resort. Whether you're a beginner or an experienced skier, this skiing wonderland suits everyone. Just make sure to save some leg power for exploring the surrounding towns with incredible views. 
On our Ski Tour in British Columbia hit the slopes of the Powder Highway and feel amazed by planet Earth again. To catch your breath, soak in natural hot springs throughout your trip.
5. Spot Grizzly Bears in the Bella Coola Valley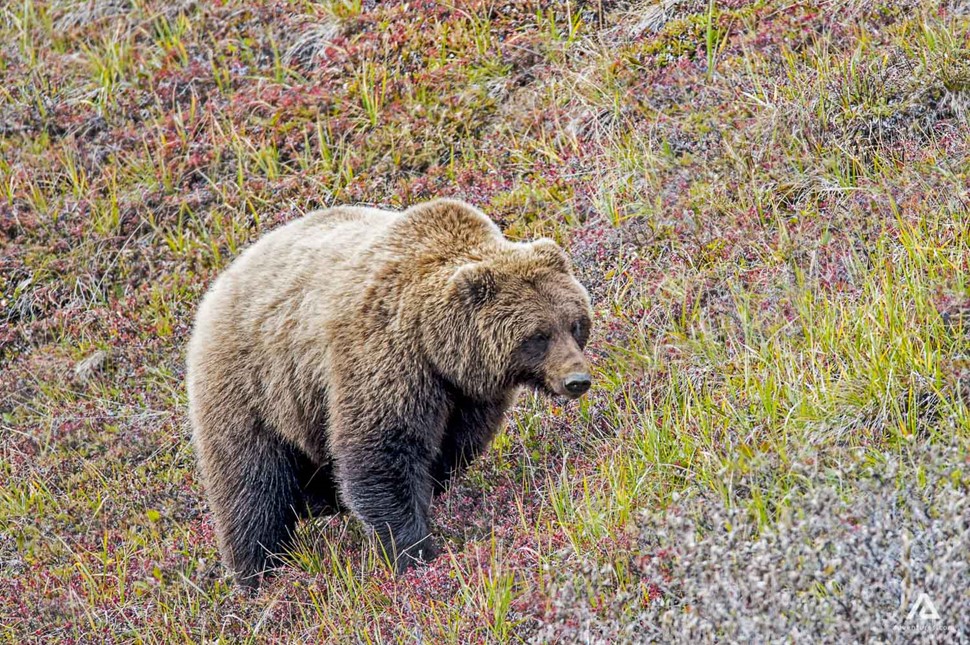 Also known as the Valley of Grizzlies, Bella Coola promises the wildlife adventure of a lifetime. Lying west of the Chilcotin, it's home to one of the highest concentrations of grizzly bears in the world. In fact, the village population is outnumbered by these majestic animals. In autumn, salmon spawn the rivers, drawing grizzlies and their cubs to the rivers banks. Aside from wildlife, Bella Coola offers eye-opening mountain scenery with glaciated peaks.
Witness fishing grizzlies from a drifting boat on our unforgettable Grizzly Bear and Wildlife Viewing Safari from a Lodge. And who knows? You might even spot the elusive spirit bear.