Where is Glacier National Park?
Not to be confused with its American counterpart in Montana, Glacier National Park of Canada is located in British Columbia, 4 hours' drive west of Calgary. It is situated on the Trans-Canada highway between Yoho and Mount Revelstoke National Parks.
It is situated in the Columbia Mountain Range, part of the Interior Wetbelt region of British Columbia.
History of Glacier National Park
Glacier National Park was one of the first national parks ever named and was named on the same day as Yoho National Park in October 1886.
British Columbia's participation in Canadian Confederation was dependent on the completion of the Canadian Pacific Railway (CPR) through the province. The problem was the Selkirk Mountains, which required surveyors to look for a pass through. In 1865 expeditions began looking for a viable pass. However, it was not until 1881 that Major Albert Bowman Rogers discovered one. The pass was named after him, and he was granted $5,000 in prize money for the discovery.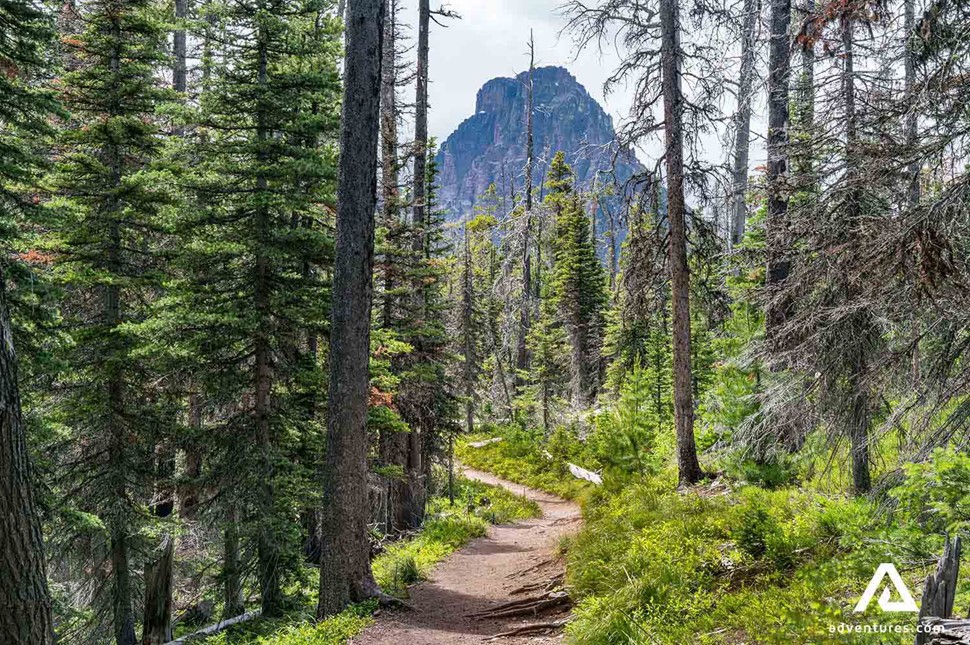 After the completion of the railway in 1885, officials saw that there would be a potential demand for tourism in the area. It was a draw for naturalists, as well as skiers and mountain climbers. This led to the development of Glacier House Hotel in 1886, adding to the numerous hotels along the railway that CPR had been building. It ultimately became one of Canada's premier tourist destinations.
Maintaining the railway at such a high elevation proved a challenge. More than 200 railway employees were killed in various-avalanche related accidents between 1886 and 1916 – over half of whom were of Japanese descent. The Connaught Tunnel was opened to bypass the worst of the avalanches. However, it also bypassed Glacier House, causing its closure in 1925.
It was not until the Trans-Canada Highway was completed in 1963 and built through Rogers Pass that the park saw a resurgence in visitors.
When is the best time to Visit Glacier National Park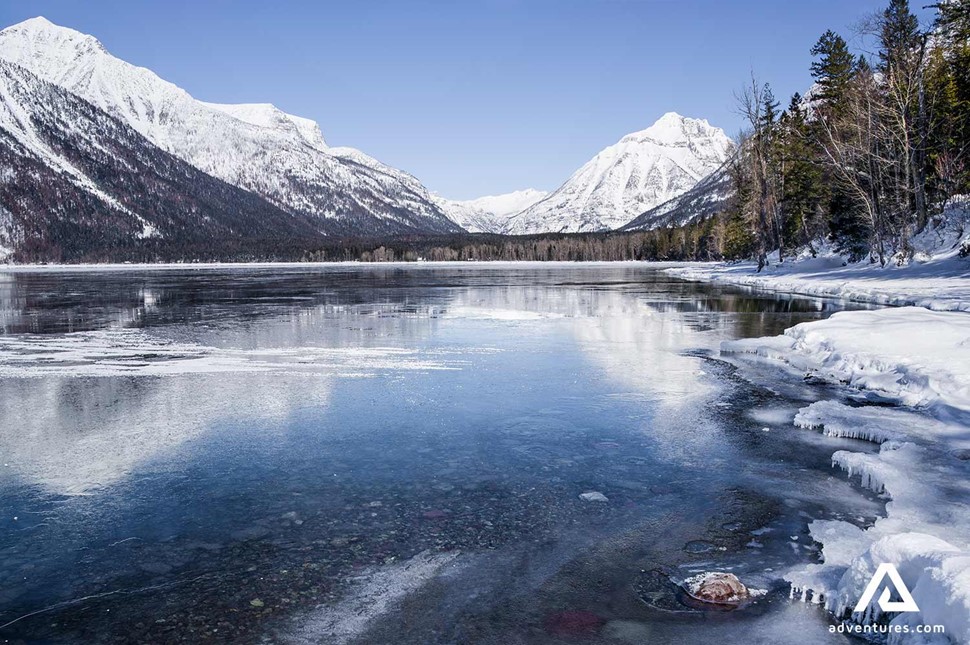 The park is open year-round. If you are planning a summer trip, the day-use areas open in June, with campgrounds opening in late June. Valley trails open in May. However, upper-elevation trails are snowed-in until early July. Temperatures in July and August will reach average daily highs of 20°C, dropping to around 5°C for the low.
Glacier National Park sees heavy annual precipitation, most of which falls as snow. Snow season begins mid-October and continues into June. If you are visiting in the winter, the ski season runs from November until April. Average daily highs in December and January are -7°C with lows of -11°C.
Expect large weather fluctuations during your visit, and don't go by the weather forecast alone which can be unreliable.
What to do at Glacier National Park
The park is a mecca for railway buffs, naturalists, and outdoor adventurers alike. You can enjoy a variety of activities year-round at this national park.
Rogers Pass National Historic Site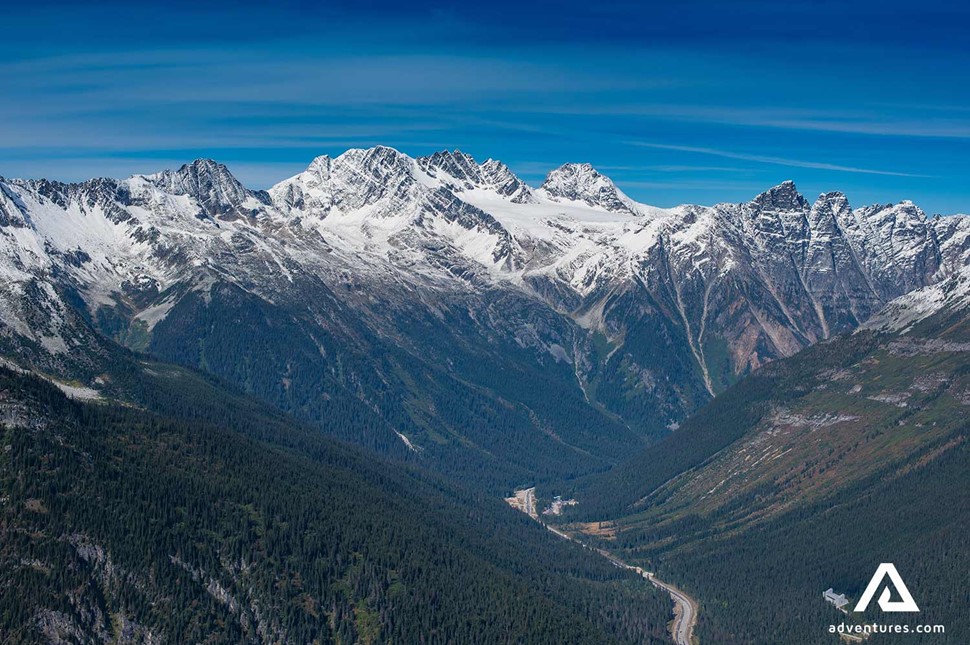 Rogers Pass is the highest point on the Trans-Canada Highway. Just off of the main road, you will find the Rogers Pass Discovery Centre. This is a great place to start your exploration of the park. You will be able to walk along the abandoned rail line that was the original path for the CPR and see the ruins of the former Glacier House Hotel.
Mount Sir Donald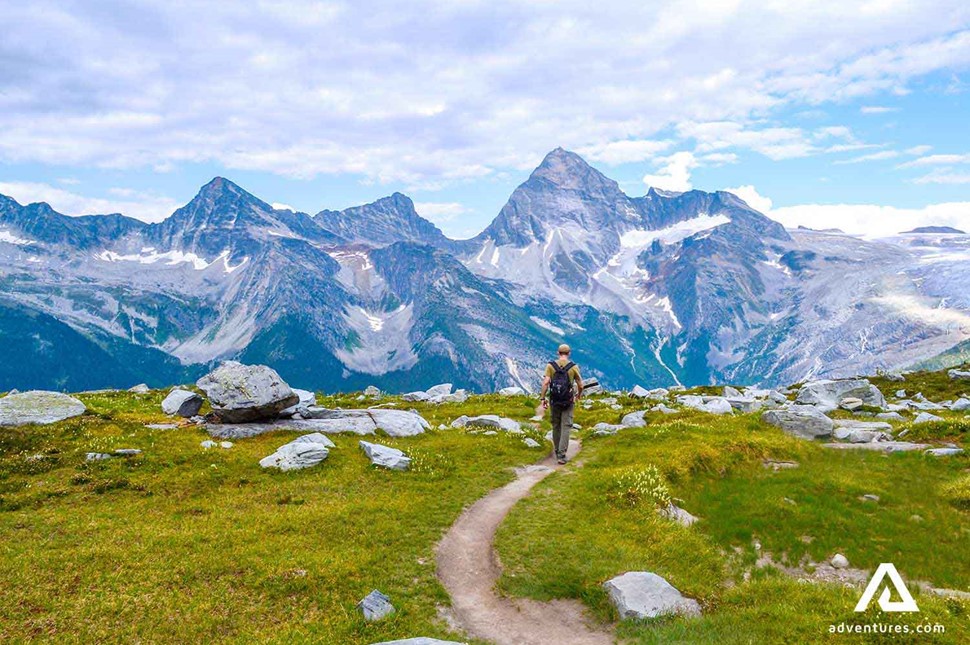 This 10,774 Matterhorn-shaped mountain near Rogers Pass is a popular destination for alpine rock climbers. It is a 4th class climb, featured in Fifty Classic Climbs of North America. Though snow can fall at any time of the year, the best time to ascend the mountain is between July and early September.
Hemlock Grove Boardwalk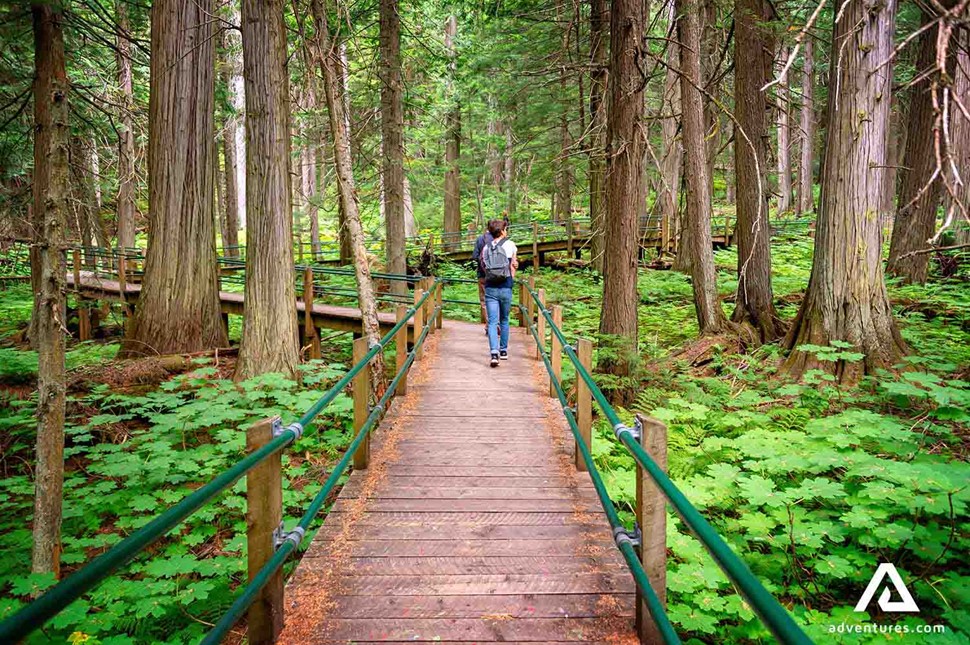 This short trail is open in the summer months and is a fully accessible wooden pathway. The trail takes about 15 minutes to walk and takes you through the dense forest where you can spot giant 500-year-old cedar and hemlock trees. It is a perfect rest stop along the highway, complete with picnic tables and washrooms.
Illecillewaet Glacier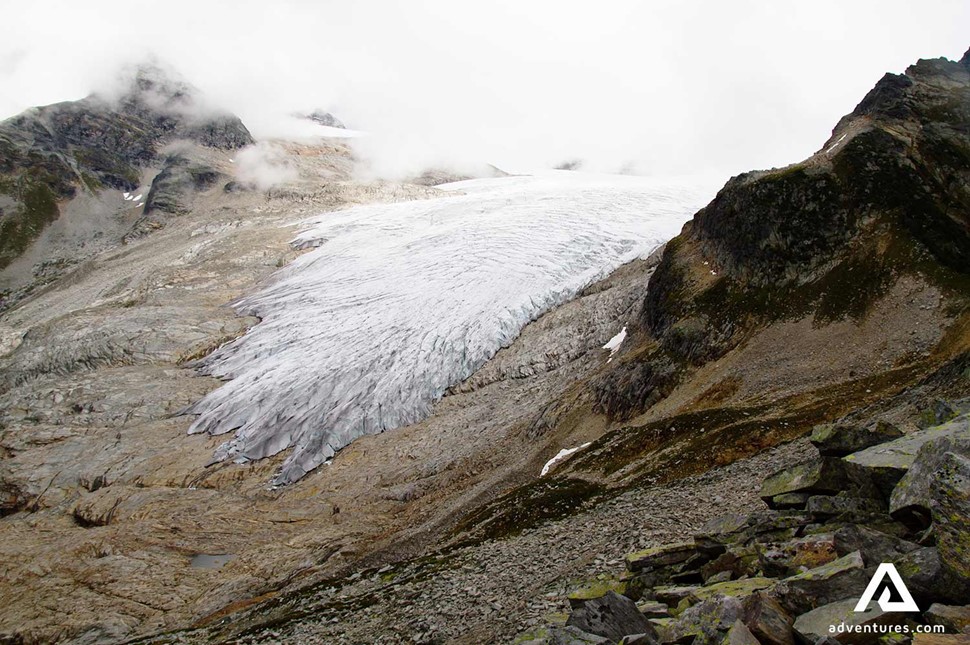 The name Illecillewaet is an Okanagan First Nations word for "big water." This is one of the most studied glaciers in North America, due to its easy accessibility by rail and car. It is 3.41-square-miles large, with an estimated depth of 330 feet. The glacier has retreated more than 4,701 feet since it first was studied in 1887.
The trails along the glacier have a substantial elevation gain. However, they are well-marked and offer stunning views. There is a nearby campground with bathrooms. Note that to hike in the area, you must have four people present in your party because of the number of bears in the area.
Fishing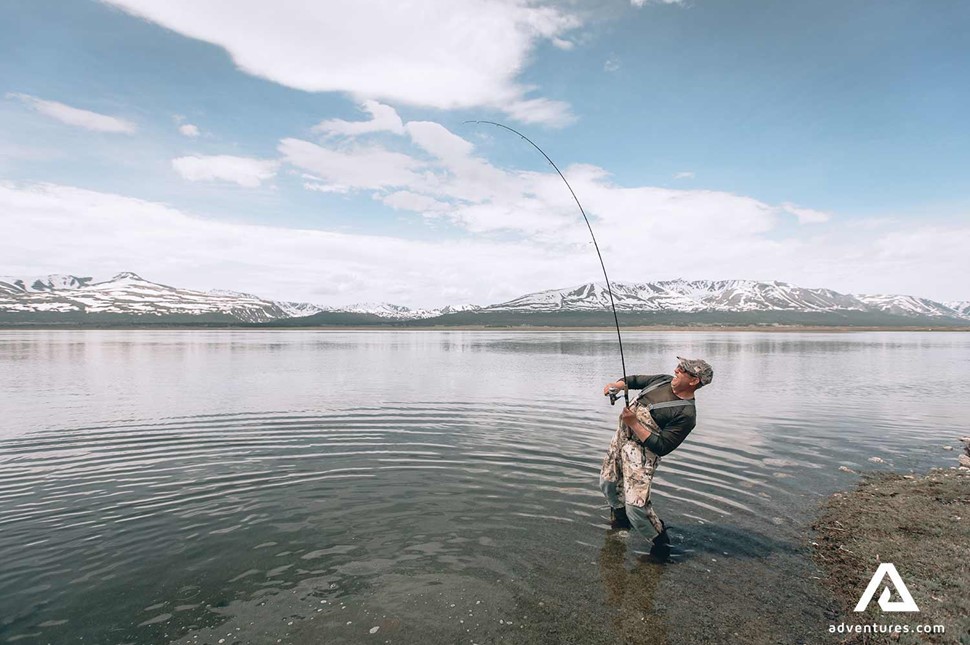 Glacier National Park is well known for its fishing. There are 78 camping sites available between Illecillewaet and Loop Brook, providing easy access to the lakes and streams.
You must have a national park fishing permit as well as a park pass to fish within Glacier National Park. These licenses are available at the visitor centers.
The Nakimu Caves
The Nakimu Caves are an irregular system of caverns, passages, and drop-offs located in Glacier National Park. These caves were well explored when Glacier House Hotel was frequented. However, they have been more or less shut down in recent years. They are home to the endangered little brown bat, as well as white spongy Moonmilk bacteria that coat the walls. Parks Canada gives licenses on rare occasions and the caves are heavily restricted, so if you are an experienced caver, you may be able to apply for a permit.
How to get to Glacier National Park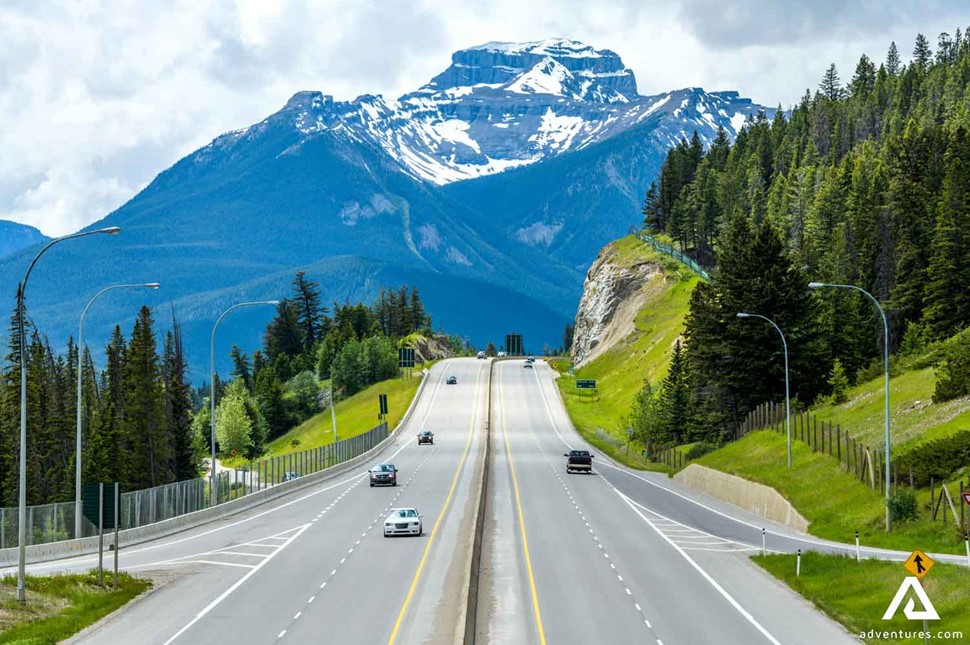 Glacier National Park can be visited by car or by bus. It is located on the Trans-Canada Highway between Revelstoke and Golden.
There are a wide variety of accommodations available in Golden and Revelstoke. Alternatively, there are front country and backcountry camping options within the park itself.