Where is Montreal located?
Montreal is located in the southwest of Quebec, between Ottawa and Quebec City. The island of Montreal sits between the Saint Lawrence and Ottawa rivers. It is easily accessible by car or train from the states of New York and Vermont. 
Getting around Montreal
Montreal driving is not for the faint of heart. While you can turn right on a red light in the rest of Quebec, you cannot in Montreal. Note that there are quite a few one-way streets to be cautious of and parking can be difficult to find and is expensive.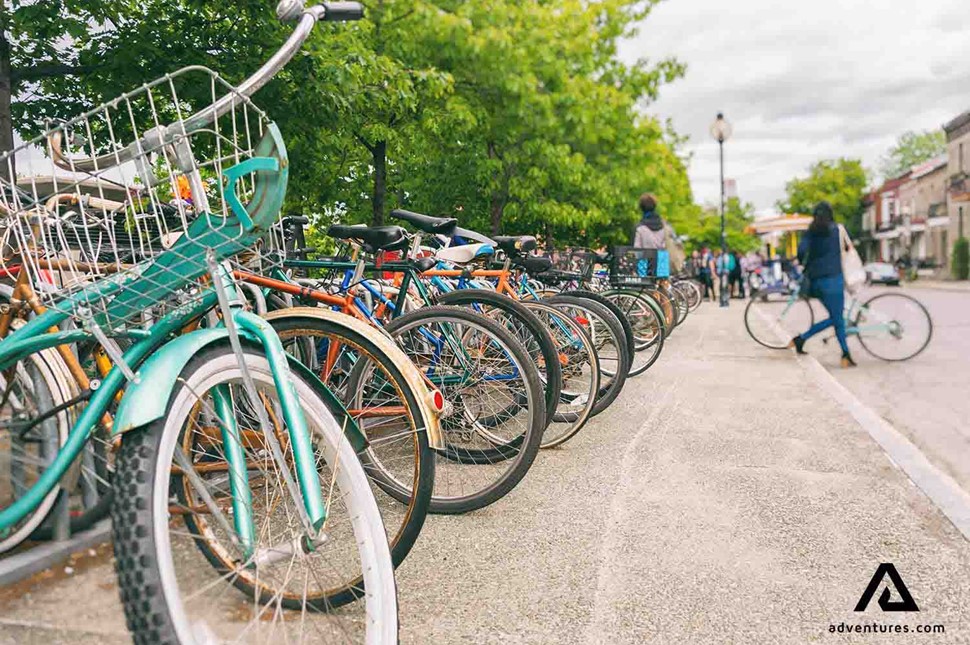 If you are staying in the heart of Montreal, you probably will not need a vehicle. Bicycles are a common method of transportation and there are plenty of bike paths along major arteries. There is a well-connected underground rapid transit system called the Metro. With four lines, it transports over a million people each weekday. It is connected to a network of 220 bus lines, as well as Gare Centrale de Montreal, the second-busiest train station in Canada. 
Montreal's neighborhoods are very walkable, especially in the summer. If you are in the business district, be sure to check out the RÉSO (Underground City) which connects many of the hotels, shopping, and office buildings downtown. 
General information about Montreal
Population - 1,704,694 (2016)
Location - Quebec, Canada
Incorporated - 1832
Best time to visit - Summer
Top attractions - Mount Royal, The Montreal Museum of Fine Arts, Notre-Dame Basilica of Montreal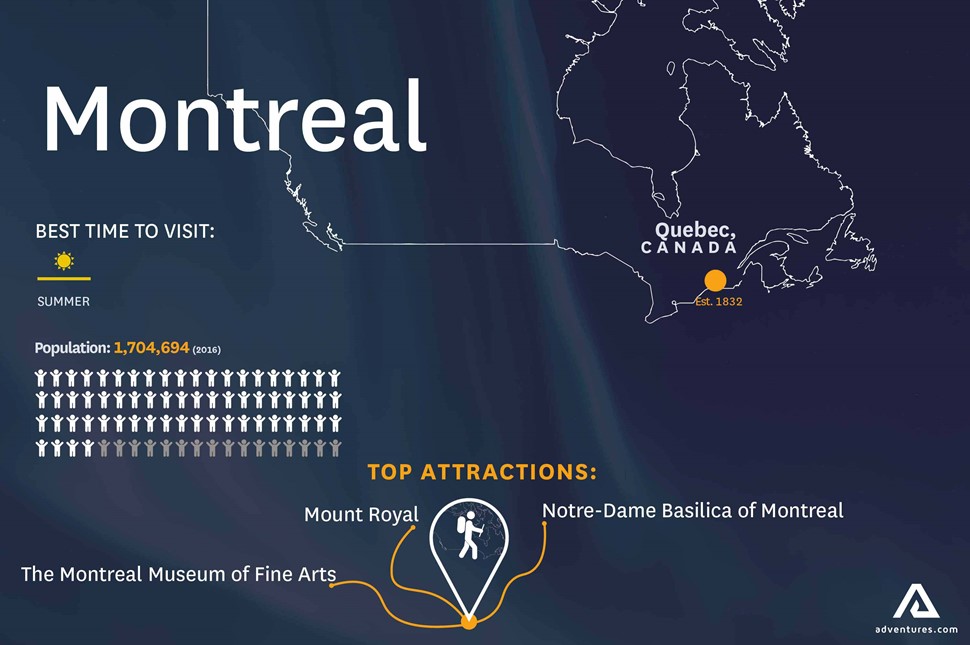 History of Montreal
Montreal is named for Mount Royal, a small mountain with three peaks located west of downtown. Originally inhabited by the Iroquois, it was an important area for fur hunting and trading. Because of its convenient location on the Saint Lawrence River, it became a hub for banking, transportation, and manufacturing. With strong colonial French roots dating back to the 16th century, Montreal is the second-largest French-speaking city after Paris.   
Things to do in Montreal
Montreal sees more than 10 million tourists per year and there are plenty of attractions, green spaces, and events to keep you and your family busy on your visit. 
Old Montreal
Old Montreal was founded in 1642 as the Fort Ville-Marie and sits on the Old Port. Today it is a historic and beautiful tourist destination teeming with Parisian-style buildings, art galleries, restaurants, and shops. In the summer, Old Montreal is mostly closed to cars. You will find plenty of old-world charm as you stroll around the area.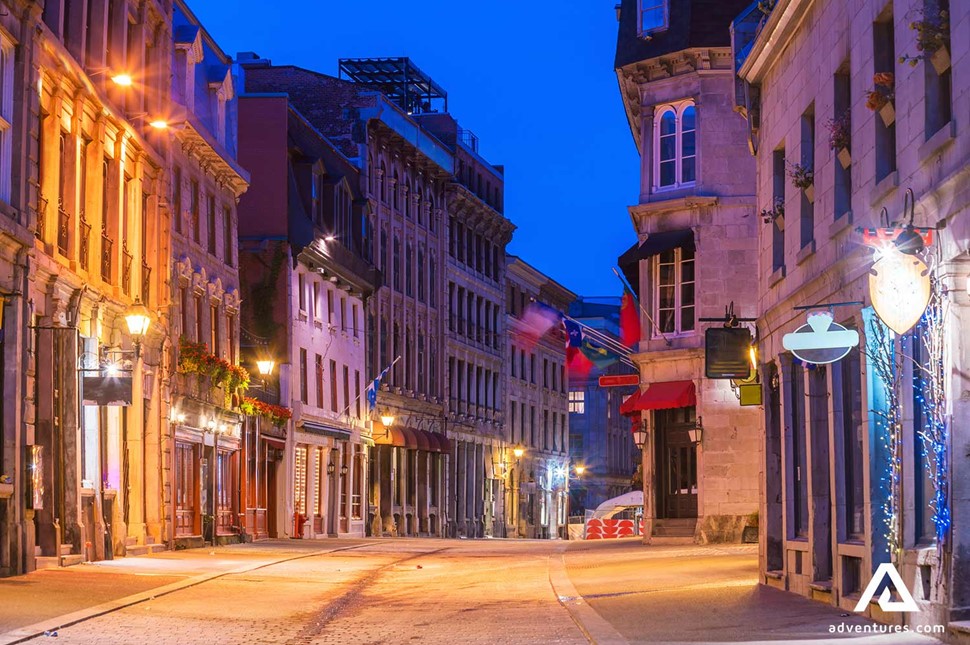 For the best views of the city, take a ride on the largest observation wheel in Canada: the 60-meter La Grande Roue de Montreal. 
Be sure to stop by Notre Dame, a Gothic Revival-style basilica, one of the most visited monuments in North America. The basilica is located in Place d'Armes, the main square and second-oldest public site in Montreal. 
Mount Royal Park
Mount Royal Park is a large green space located on and around the mountain. It was designed by the same landscape architect responsible for New York's Central Park. A small lake, sculpture garden, and trails make it the perfect getaway from the busy city. During the winter, there is a snow tube and toboggan run, along with cross-country skiing and snowshoe trails.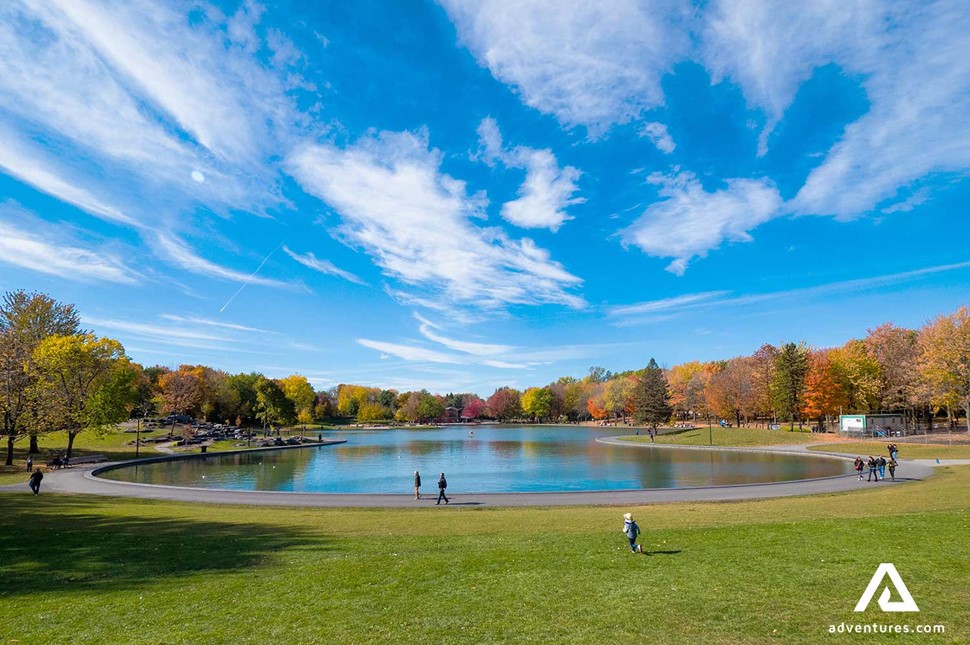 In the summer months, thousands flock to the monument of Sir George-Etienne Cartier in Mount Royal Park every Sunday to enjoy the Tam-Tams. It is an informal festival, part picnic, part drum circle, that has been taking place weekly since the 1960s. Smaller groups have formed within the festival, including a group of fantasy role players that battle on a pitch and students from the local circus school who practice tightrope walking. While consuming alcohol and cannabis is not legal in the park, Montreal police do not generally enforce the rules.   
After you have had your fill of the Tam-Tams, head up to the Mount Royal Chalet, located at the summit of the mountain. Here you will find washrooms and a beautiful lookout over the Montreal skyline. 
Olympic Park
When Montreal hosted the 1976 Summer Olympics, Parc Olympique was the central location for the events. It is best known for its iconic tower, which is the tallest inclined structure in the world.
The former velodrome is now home to the Montreal Biodome, housing a replica rainforest, marine eco-system, and Antarctic exhibit complete with penguins. The park also borders the Montreal Botanical Garden, with 75 hectares of gardens and greenhouses.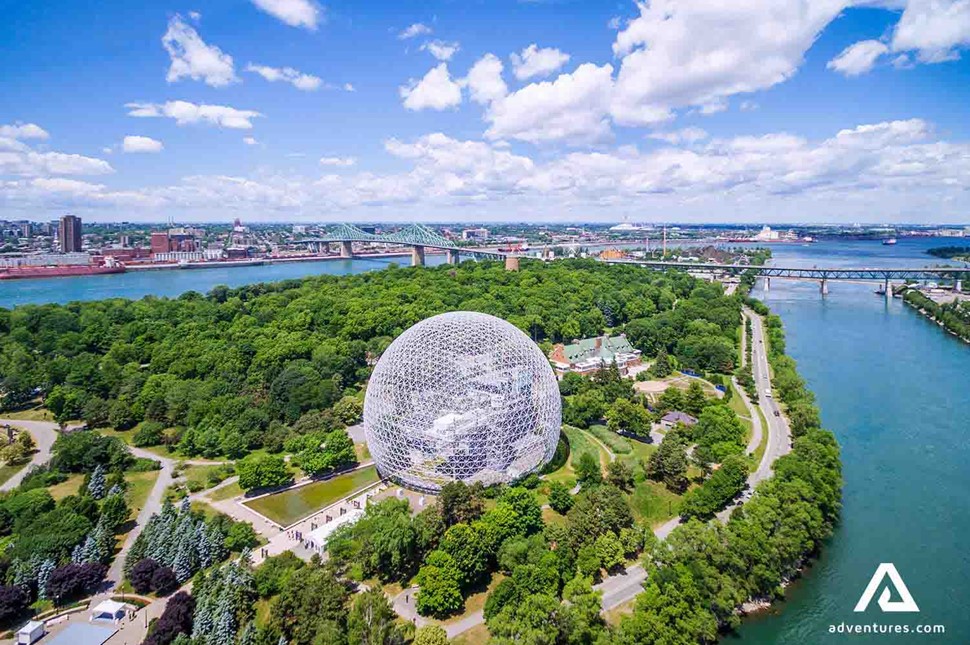 Saint Joseph's Oratory of Mount Royal
The Oratory is Canada's largest church and is the only building that stands higher than Mount Royal in Montreal. It was founded in 1904 by Saint André Bessette, better known as Brother André. He is credited with thousands of miraculous healings and a hall within the oratory contains hundreds of crutches and canes, no longer needed by those he had cured. More than 2 million visitors and pilgrims visit this breathtaking monument each year.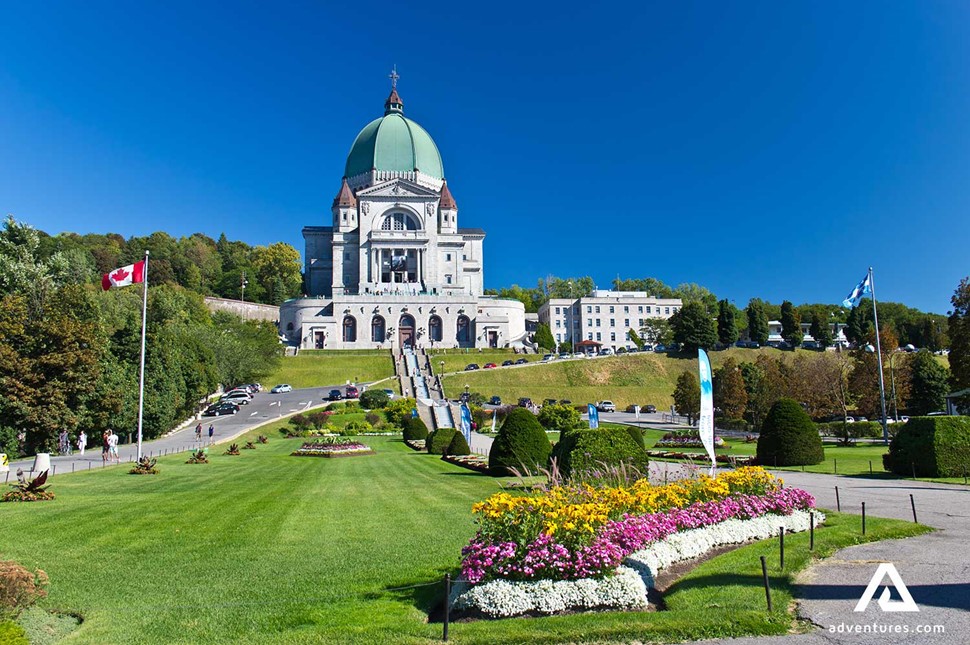 Festivals
Montreal plays host to some of the top international festivals each year. No matter what your style is, there is something for every traveler. Keep in mind that most of these festivals will cause major road closures within the city, so check ahead to find the best way to make your way to the events. 
Montreal International Jazz Festival
The Jazz Festival is popular with locals and tourists alike, featuring over 3,000 artists across 20 stages throughout the city. While some of the larger concerts are paid admission, there are many free concerts and events throughout the festival. Over the past 40 years, the festival has featured artists such as Ray Charles and Bo Diddley. 
Osheaga
This multi-day indie festival is held at Parc Jean-Drapeau, which also hosted Expo 67 World's Fair. Attracting a wide variety of artists, from Snoop Dogg to the Smashing Pumpkins, Osheaga hosts more than 100 bands across six stages. There is even an electronic music stage, Piknic Électronik. If you can't make it to Osheaga, Piknic Électronik is held as an independent series of festivals in the same park every Sunday.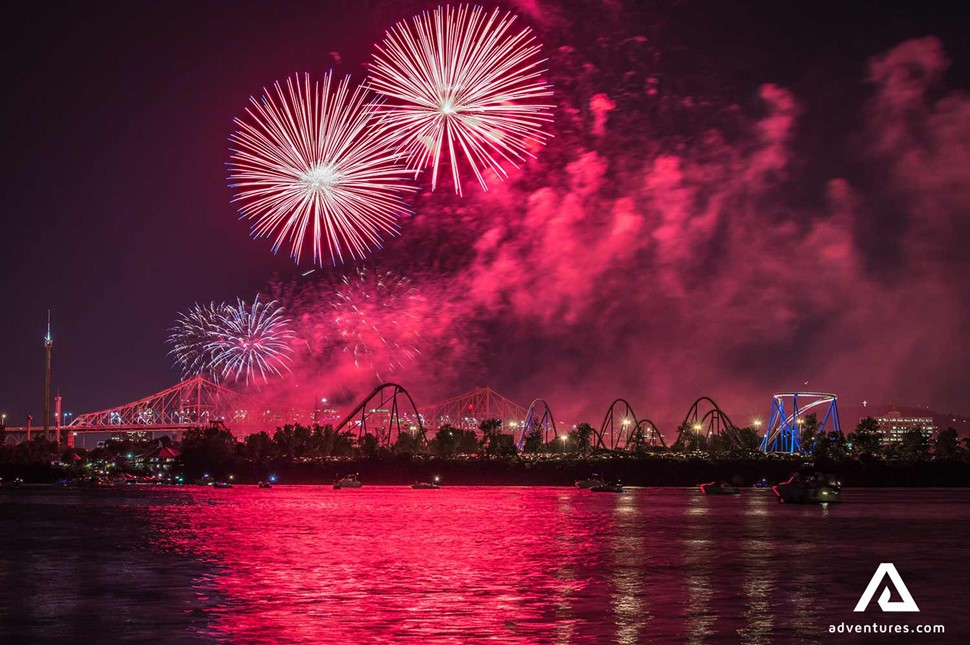 Canadian Grand Prix
The Montreal-based Grand Prix is the largest sporting event in Canada, drawing crowds of 100,000 per day. During the 3-day competition, it is not uncommon to see high-end luxury cars throughout the city. It is the only Formula One race in Canada and it is absolutely thrilling to watch these performance cars race at over 200 km/h. Keep an eye out for the groundhogs that like to fearlessly cross the track – though not all make it across! 
Events are held throughout the city over the race weekend, including meet-and-greets, behind the scene tours, and exclusive parties. 
Best time to visit Montreal
If you can, plan your visit to Montreal during one of the many festivals. In the summer this shouldn't be hard, as there is an event almost every weekend. Summer temperatures range from 24-26°C, and it can be very humid during the day.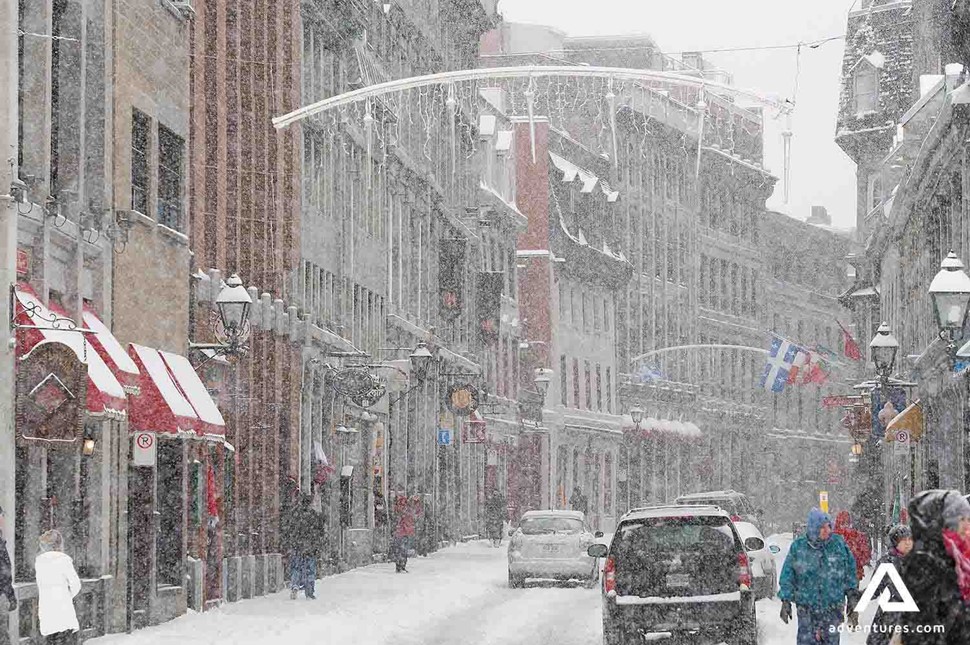 Average temperatures plummet to -6°C in December and January and large snowstorms are not uncommon. However, if you are willing to brave the temperatures, the winter can also be a great time to visit Montreal. There are many public ice skating rinks in the major parks and a few festivals (Montreal en Lumiere and Nuit Blanche, to name a couple) to keep your family entertained.