Manitoba Travel Information
Located in the heart of Canada, Manitoba holds the world's greatest concentration of polar bears. The province is also home to the continent's largest population of beluga whales. Hop on a plane and meet these majestic animals for yourself!
Below find useful travel information such as a map of Manitoba, how to get there, and an overview of average temperatures.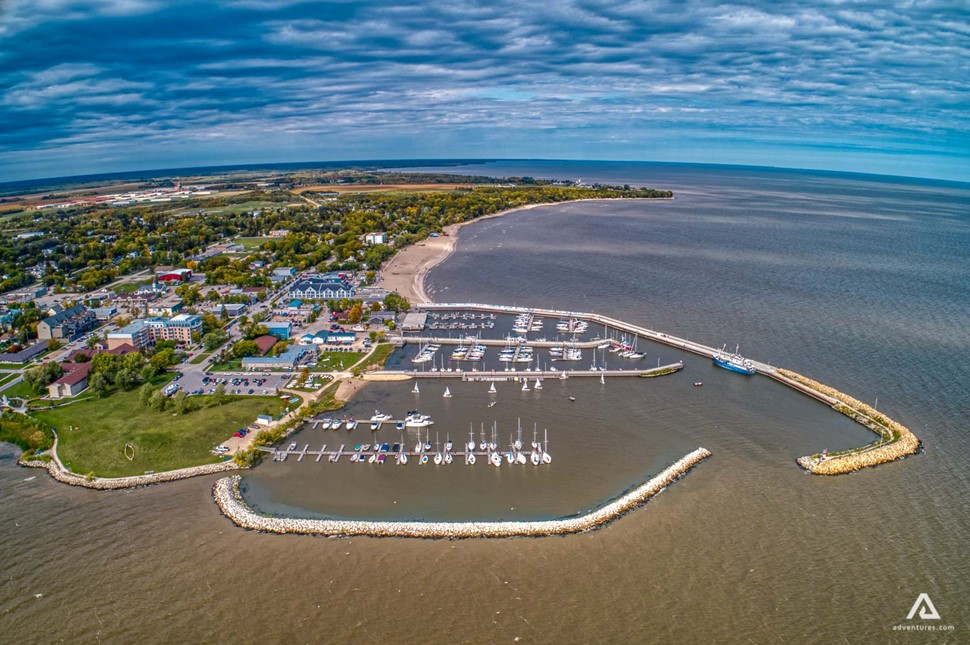 Manitoba Quick Facts
Capital: Winnipeg

Area: 649,950 sq km (250,950 sq mi)

Population: 1,3 million

Winnipeg holds the title of the "Slurpee Capital of the World."

The Hudson Bay is home to 60,000 beluga whales. In summer, thousands of whales gather in Churchill River estuary and can be spotted from a boat or a kayak. You can also snorkel with beluga whales if you wish.

About 1,000 polar bears gather near the town of Churchill each autumn. 

The subarctic town of Churchill is one of the world's best places to spy the Northern Lights, and you can do so on one of our early fall wildlife expeditions.
Manitoba Map
Manitoba is the easternmost of Canada's three Prairie Provinces and a wild wilderness frontier to the north. Its two major cities are Winnipeg, the capital of Manitoba, and Churchill with its natural wonders. Churchill sits 1,000 km (621 mi) north of Winnipeg on the western side of Hudson Bay.
How to Get to Churchill, Manitoba
Manitoba can be easily accessed by plane, road, and train. International travelers arrive at Winnipeg International Airport with connecting flights to destinations all over the world. But the remote town of Churchill is not accessible by road. The only way to reach Churchill is by a two-day train ride from Winnipeg or 3-hour flight from Winnipeg.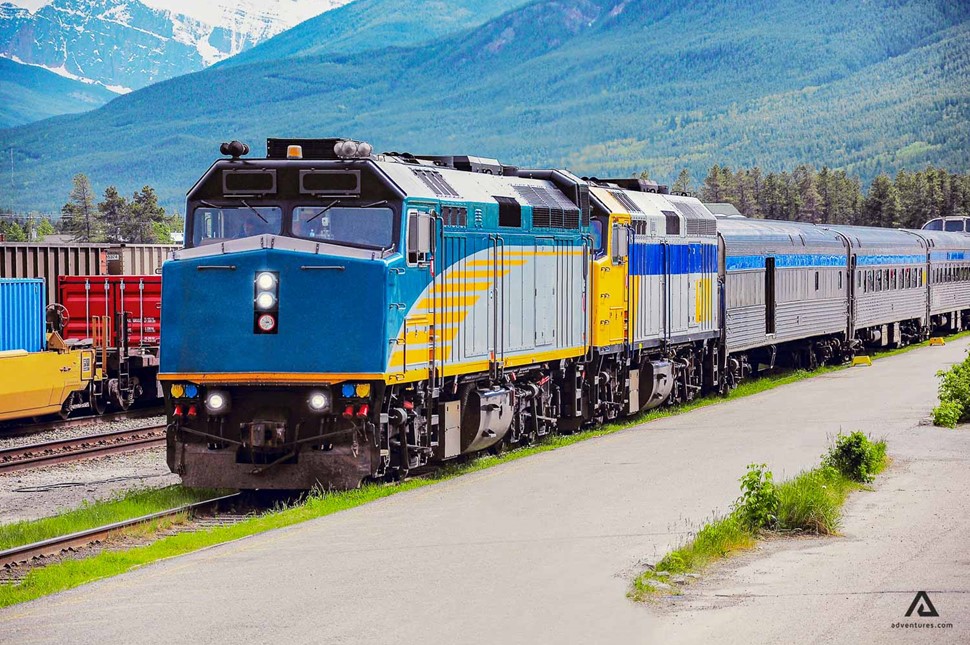 Our tours in Manitoba include return flights from Winnipeg to Churchill. All you need to do is arrive in Winnipeg, the provincial capital, from where our trips depart. We take care of all the rest. Kick back and enjoy your dream trip!
Manitoba Weather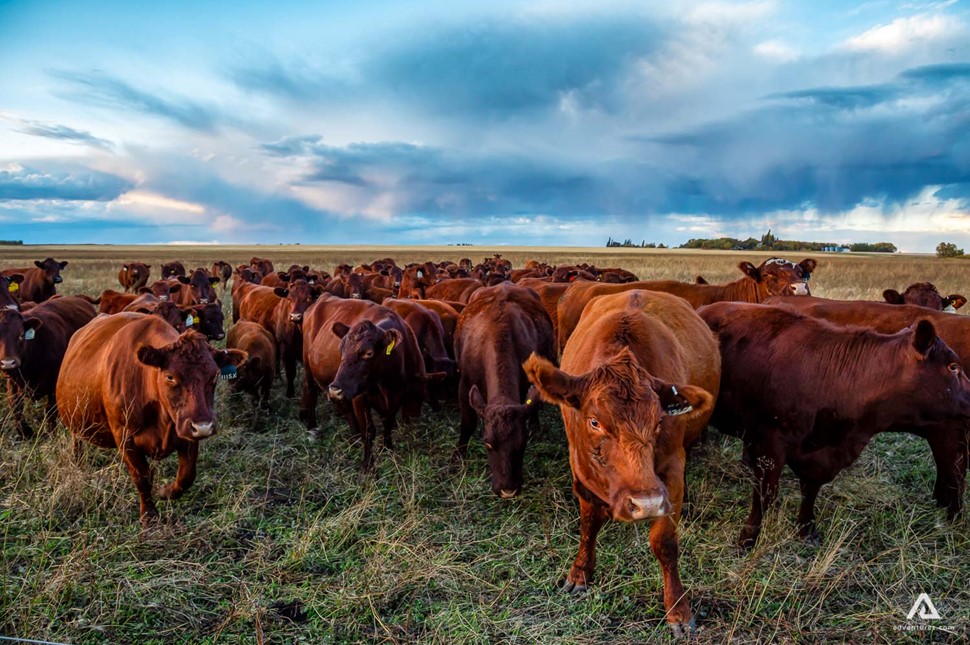 Weather in Manitoba can be both balmy and harsh, alternating from sunny to windy days. The average summer temperature is 25°C (77°F) and the average winter temperature is -12°C (10°F). July and August are considered the best months for travel, promising warm days and pleasantly cool nights. Fall temperatures range from -15°C (5°F) to 10°C (50°F).
In Churchill, 18°C (64°F) is considered hot. Having said this, keep a warm jacket close by at all times!
To read about current weather conditions, visit Environment Weather Forecast.
About Polar Bears in Churchill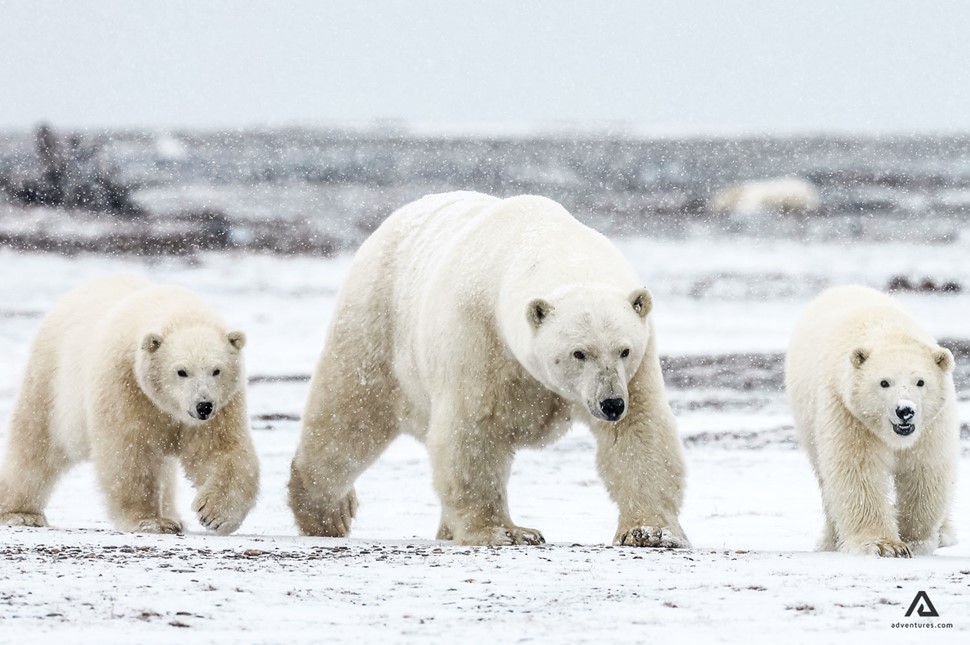 The polar bear is the largest carnivore in the world. And nowhere can you get as intimate encounters with these photogenic predators as in Churchill. This small town in northern Manitoba sits in the migration path of a large population of wild polar bears.
In winter, the bears hunt seals on the ice of Hudson Bay. Each summer, these mammals make their way to the land and roam the Arctic flora. They spend most of the summer resting and saving energy. In the fall, temperatures start to drop and the bears migrate back to the edge of the bay, waiting for it to freeze over so they can hunt seals and other marine mammals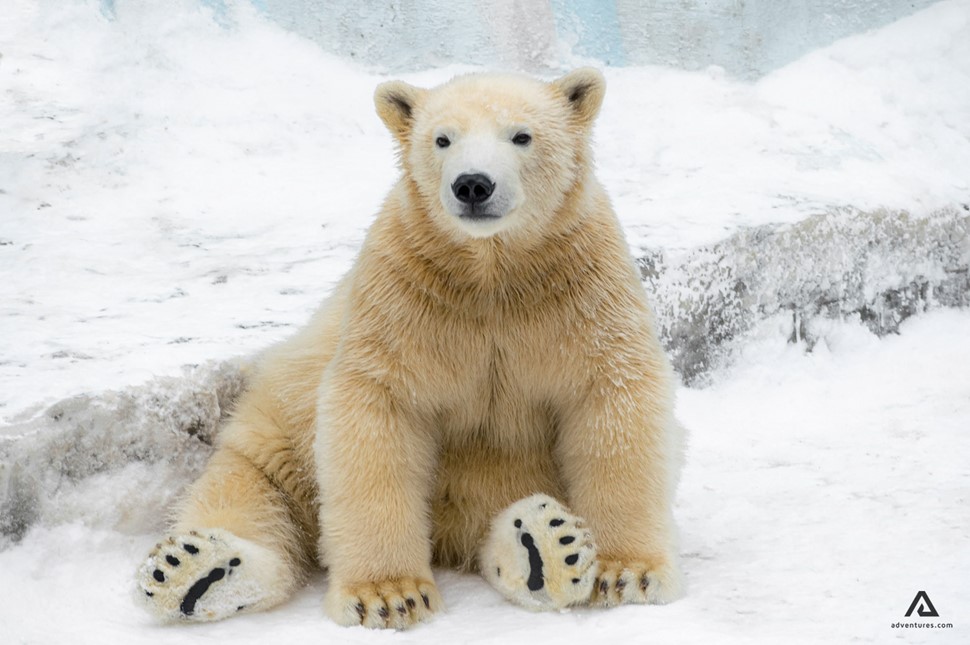 Tracking polar bears and their cubs is an incredibly touching wildlife experience. Each bear is unique, and you'll instantly recognize their different characters. There is no doubt that you'll remember your first encounter with these beautiful creatures for years to come.
Each bear is unique, and you'll instantly recognize their different characters
The best time to see the polar bears is from October to November. On our multi-day Manitoba tours, spot migrating bears from the comfort of a tundra vehicle or an eco-lodge. You can also hop on a boat to catch a glimpse of a bear slipping into the water for a swim. This is a wildlife watching experience not to be missed.