At 1,224 ft, Takakkaw Falls is the tallest waterfall in the Canadian Rockies and the second-tallest in Canada. As the snow and ice melt in the early summer, they fuel the cascading water creating picturesque mist through the pines. If you're lucky, you may see a rainbow or two at its base. It's no wonder that the waterfall is based on the Cree word for "wonderful." The surrounding area is named Yoho, which is the Cree expression of awe and amazement, similar to "wow."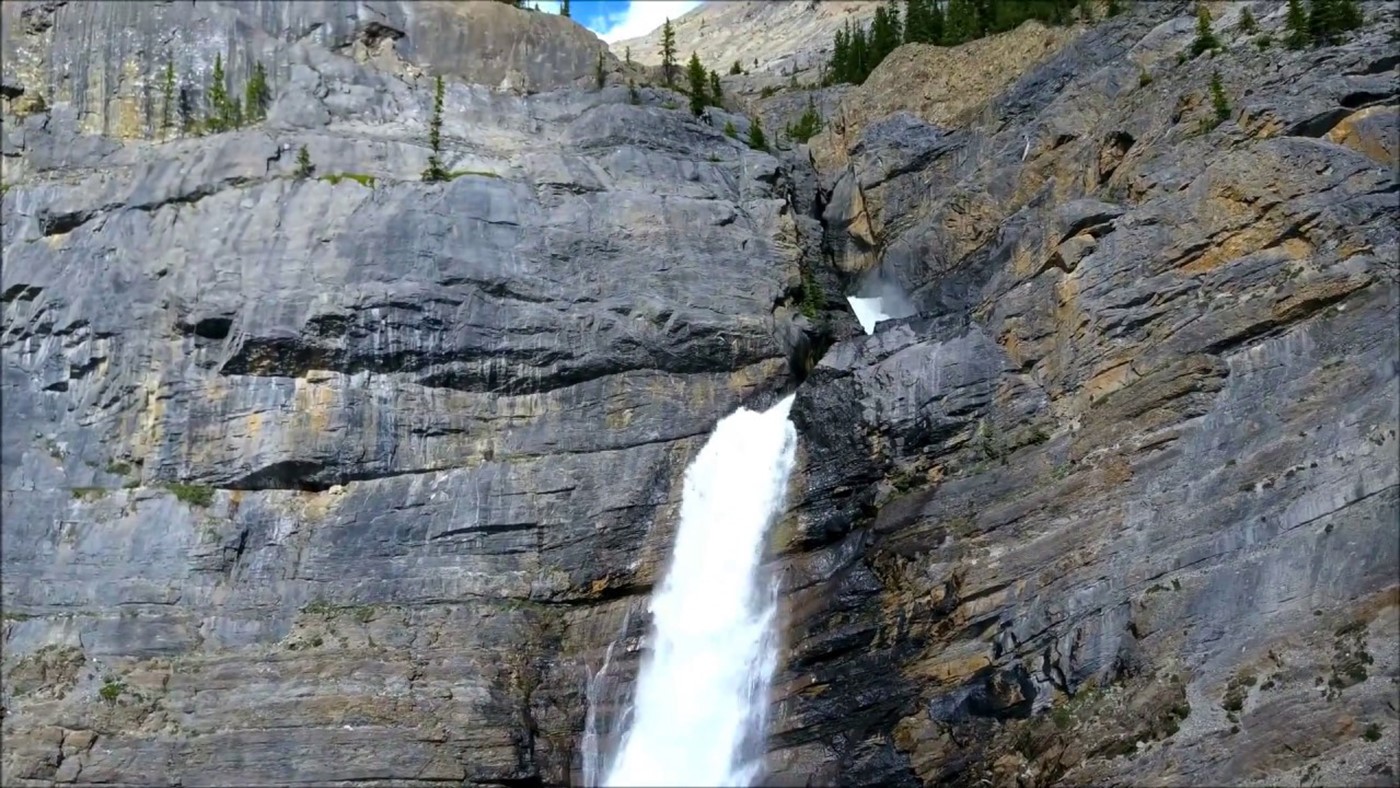 Where is Takakkaw Falls Located?
Takakkaw Falls Canada is located in Yoho National Park, within the Rocky Mountains. Yoho National Park covers 507 sq mil in British Columbia's southeast, bordering Alberta.
Short History of Takakkaq Falls
Takakkaw Falls is located within the Rocky Mountains, which formed 80 million to 55 million years ago as plates slid under the North American plate, forming large peaks and valleys. The falls are the result of meltwater from the Daly Glacier, part of the 15-square-mile Waputik Icefield. The area was likely first inhabited at the end of the last ice age, and the Falls were named and used by the First Nations people for thousands of years.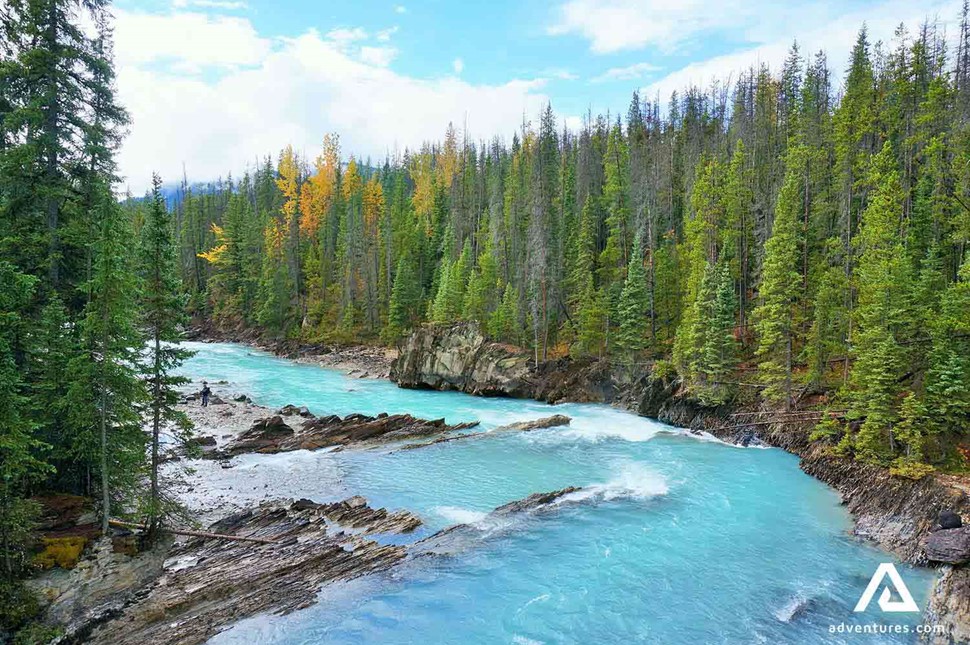 Various expeditions traveled to the area, but no one knows for sure when Takakkaw Falls was discovered by Europeans. The Kicking Horse River got its name in 1858 when James Hector was kicked in the chest by a runaway horse and was nearly buried alive before his group realized he was merely knocked out. Nearby Emerald Lake was named in 1882 by Tom Wilson, who came upon it by accident after his horses escaped. It is likely that Europeans began frequenting the area at that point.
The park was established in October 1886 by Prime Minister Sir John A. Macdonald as he traveled west on the newly completed railway. The railway itself was a success for the Prime Minister, as it had helped solidify Confederation.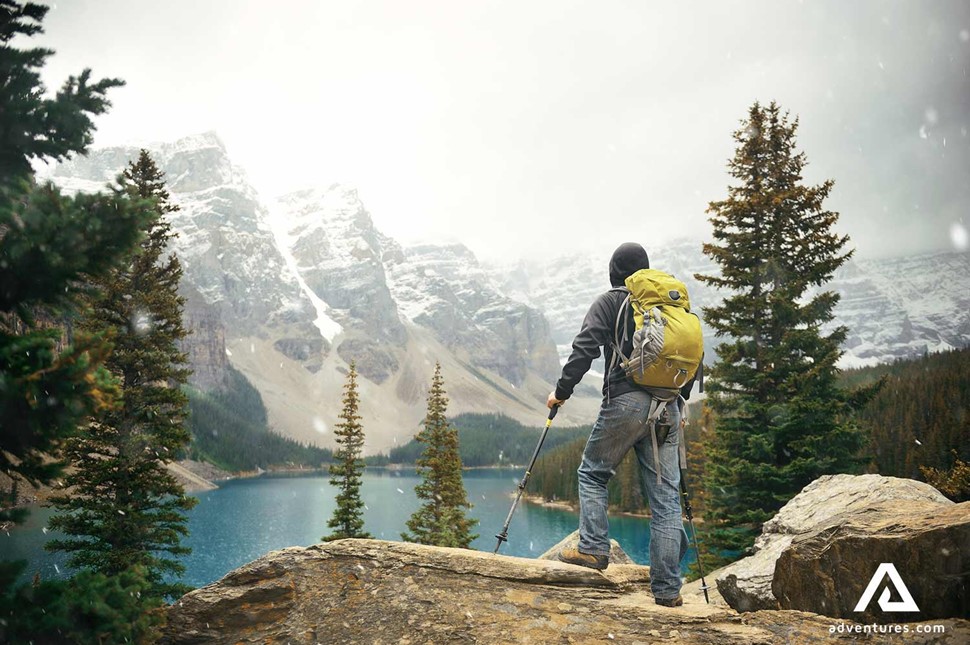 It was only the second national park to be declared in the country, following Banff, and was named at the same time as Glacier National Park. It was originally named Mount Stephen Reserve but was renamed to Yoho in 1901.
The park, along with Banff, Jasper, and Kootenay, was designated a World Heritage Site in 1984.
Best time to visit Takakkaw Falls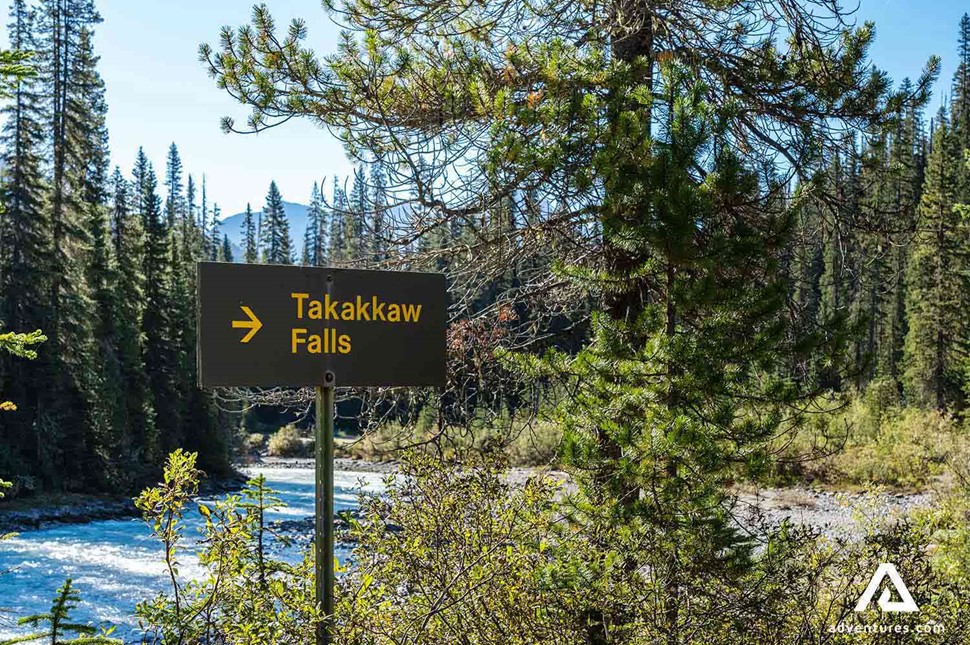 The trails at Takakkaw Falls are suitable for all skill levels. However, they are best visited between April and September if you are walking or hiking. The park is open year-round. However, the road leading to the trail closes seasonally. Visitor services are available from May to early October.
The best weather is available in July and August when average temperatures range between 20-25°C and it is likely to be dry. If you are planning on visiting in the winter, expect average temperatures of -5°C.
What to do at Takakkaw Falls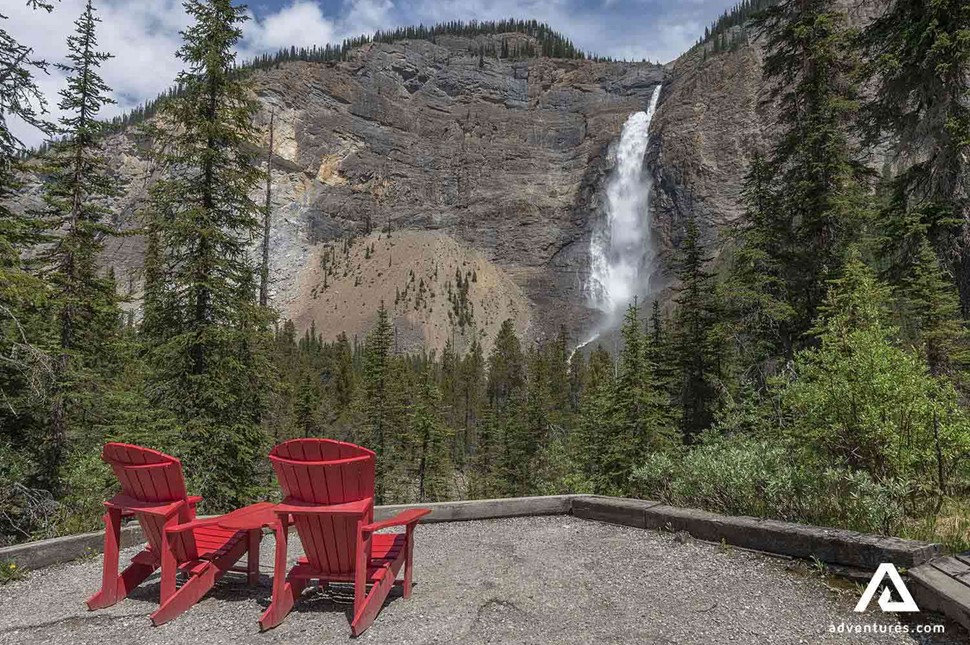 If you are heading to Takakkaw Falls, there are a number of points of interest surrounding the falls that are worth seeing. These are also located within Yoho National Park, which contains endangered species, rock walls, waterfalls, and Rocky Mountain peaks. Some of the more common animals include moose, elk, cougars and lynx.
The park is easily accessible and is set up for visitors with lookouts, photo opportunities, public washrooms and picnic tables.
Emerald Lake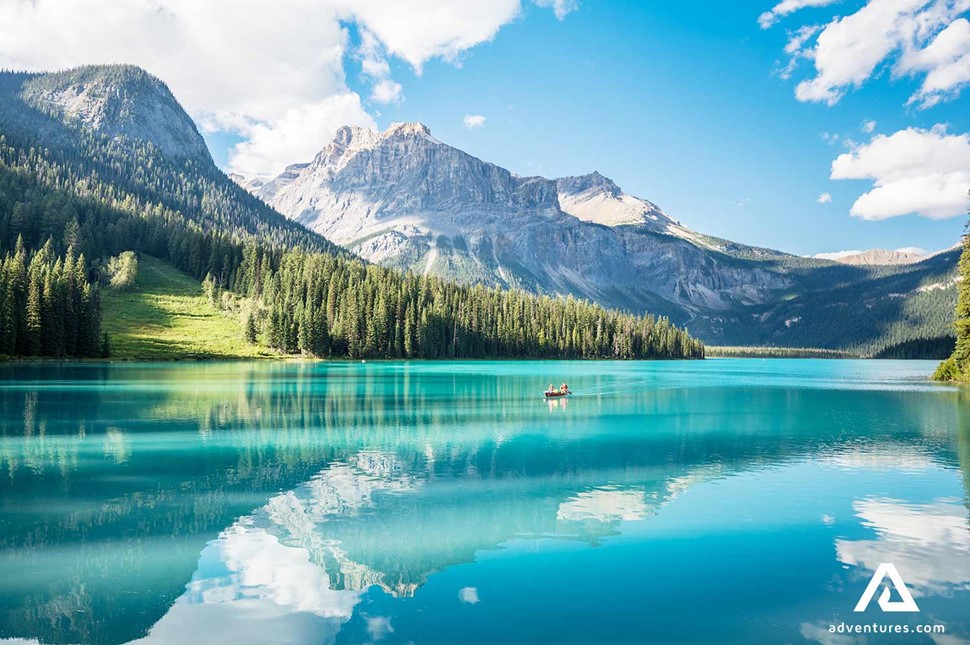 Of Yoho's 61 lakes and ponds, Emerald Lake is the largest and (along with Takakkaw Falls) is one of the main draws of the park. It gets its beautiful and distinct color from sediment particles suspended in the lake. You can stay overnight at Emerald Lake Lodge, which sits on the edge of the lake. There is also a nearby conference center. If you are visiting during the summer, rent a canoe, or take a 3.2-mile hike around the lake. The first half of the walking trail is wheelchair accessible. In the winter, try cross-country skiing.
Wapta Falls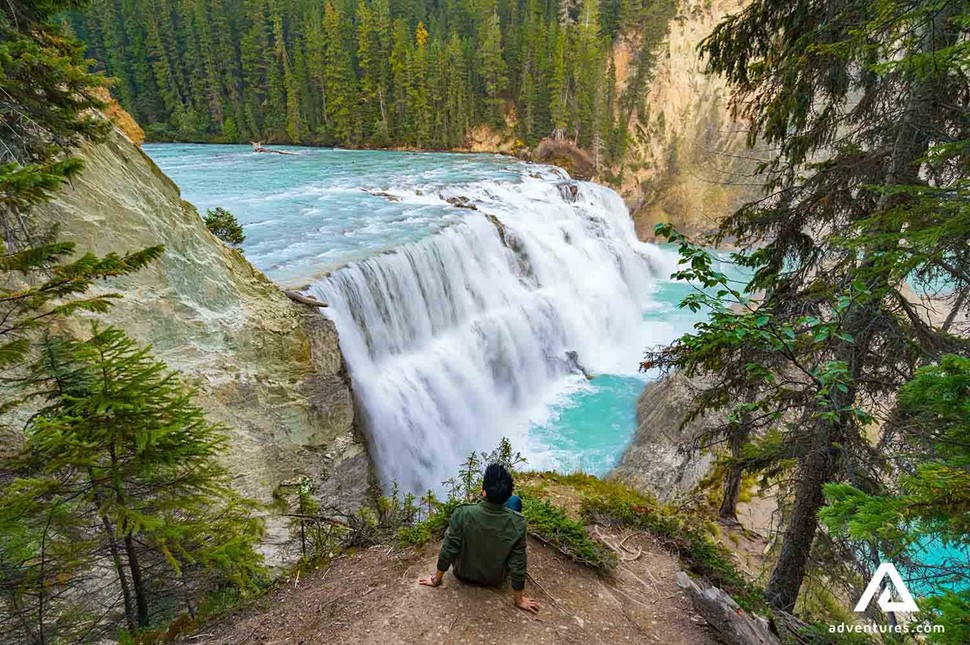 Wapta Falls is smaller than Takakkaw but still impressive standing at 98 feet high. It is named after the icefield that feeds both the Wapta Falls and Takakkaw. It is an easy hike, which can be snowshoed in the winter, allowing for stunning views of the near-frozen falls.
Fossil Hikes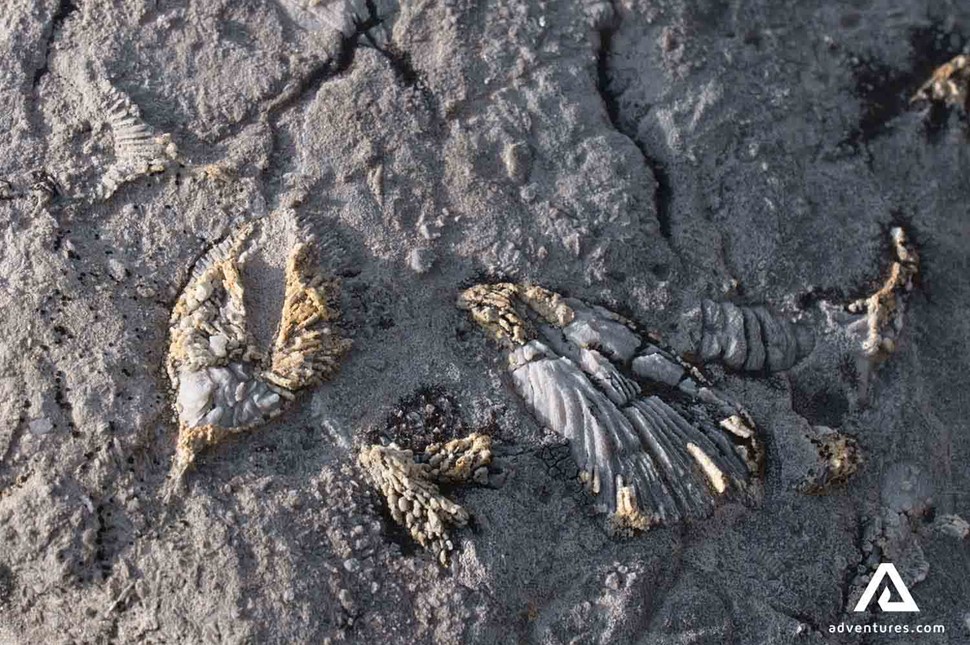 Yoho National Park is well known for Burgess Shale fossils so be on the lookout as you are making your way to Takakkaw Falls. Canadian Pacific Railway workers originally discovered these fossils while working on the railways and nicknamed the slabs "stone bugs." These shale slabs are half a billion years old and contain fossils of the world's earliest species. To see the best deposits, make your way to Walcott Quarry with a registered guide through Parks Canada. The hike will start at Takakkaw Falls and you will be able to get glimpses of Emerald Lake far below.
Spiral Tunnels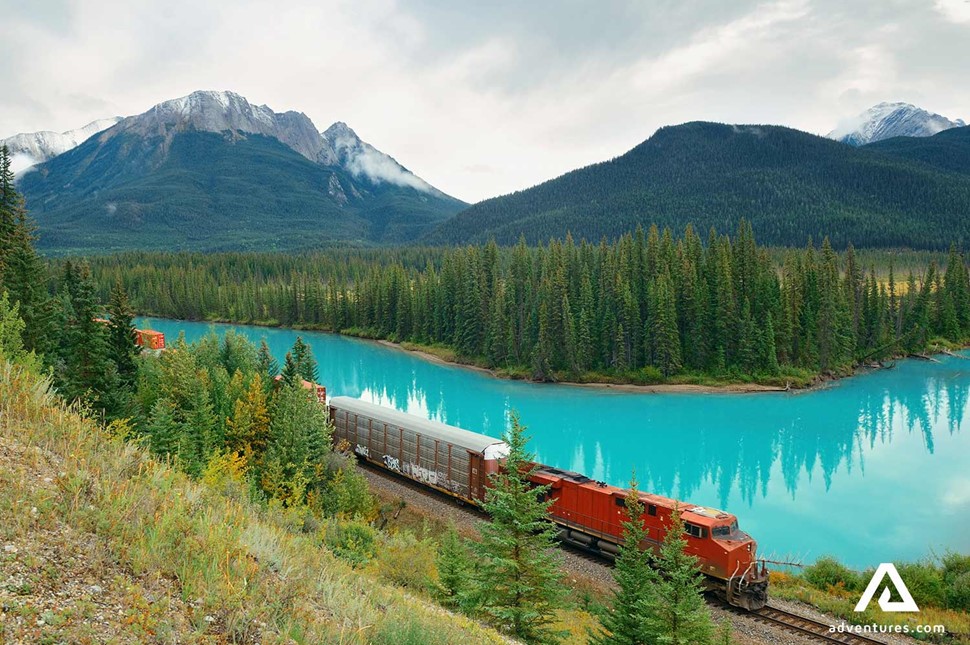 The Spiral Tunnel system is an engineering feat used to allow trains to pass through the Rocky Mountains. Thanks to its proximity to the US border, Kicking Horse was a good location economically for trains to pass through but the steep grade required a creative solution. Trains were losing control and derailing on their way down and they weren't powerful enough to make it up the hill. The Spiral Tunnels were based on a system from Switzerland, where the trains would spiral, taking the hill in steps. They were completed in 1909 and are still in use today.
From viewpoints located within Yoho, you can see between 25-30 trains going through the Spiral Tunnels daily.
Rock Climbing / Bouldering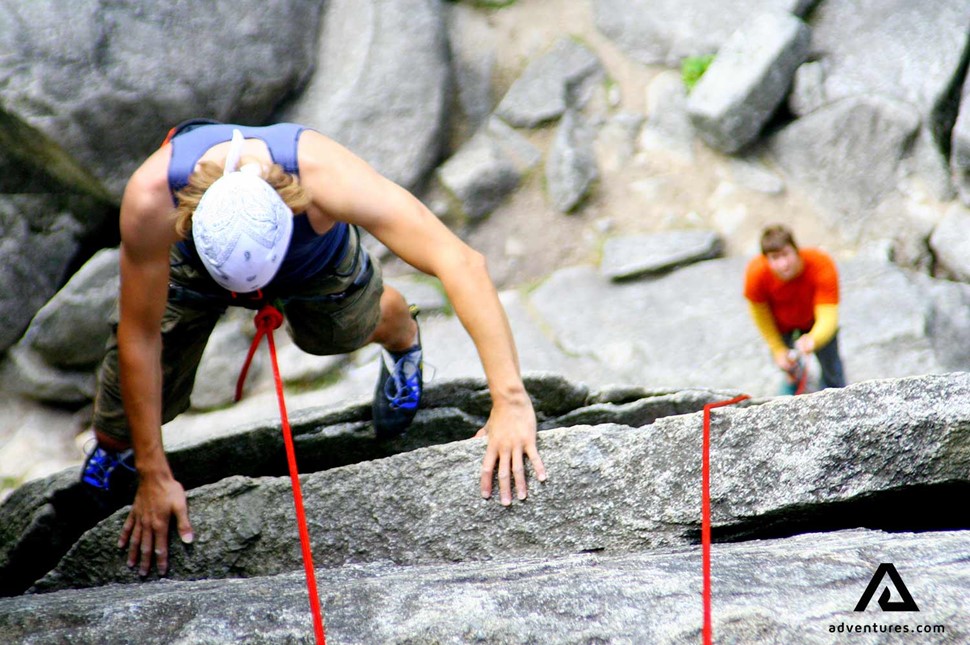 Yoho National Park has dozens of routes to climb, many of which are Classic Climbing Routes. One of the routes takes you directly beside Takakkaw Falls, on a climb that is listed at a 5.7 (4). There are mountain sports equipment rentals available in nearby Lake Louise.
How to get to Takakkaw Falls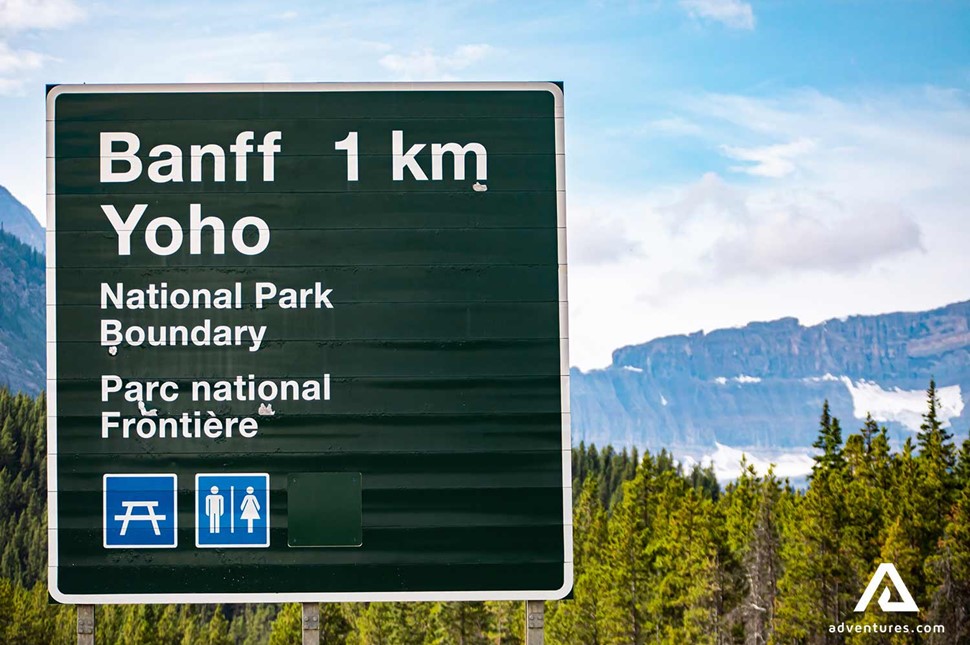 The nearest town to Takakkaw Falls is Field, which has a tiny population of only 195 people. You can reach Takakkaw Falls by driving from Banff or Lake Louise on the Trans-Canada Highway and entering Yoho National Park. Turn right for Yoho Valley Road and continue for 15 km.
Once you enter Yoho National Park, you have about 30-40 minutes of careful driving before you reach the parking lot. Be aware that there are tight hairpin turns and various areas where only one car can pass. You cannot take a trailer or motorhome through these turns. While there is plenty of parking, this is a busy spot during the summer months, so plan to arrive early to avoid being disappointed.
You can reach the Yoho National Park visitor center in Field, British Columbia, directly off the Trans-Canada Highway.