Niagara Falls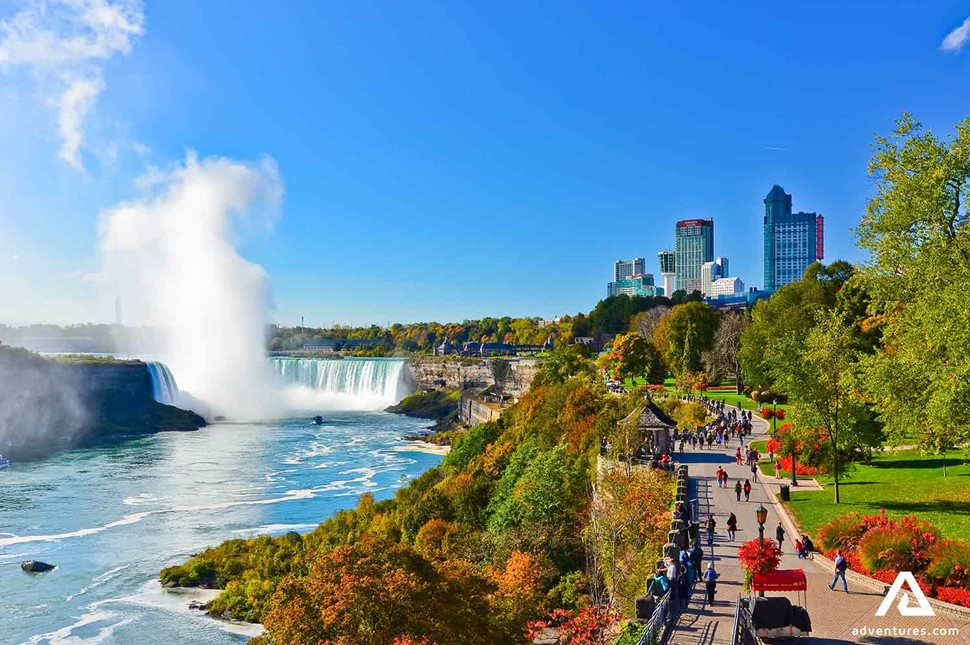 Niagara Falls in a natural barrier between the Canadian province of Ontario and New York state in the U.S. Consisting of three waterfalls, Niagara Falls deserves its reputation as one of the most impressive natural places on Earth. Niagara Falls are only 51 meters (167 ft) tall, but the volume of water that flows over them– 168,000 cubic metres per minute – is truly awe-inspiring. The thundering of the powerful stream pouring over the lip of the falls and into the Niagara River gorge is truly breathtaking.  
Virginia Falls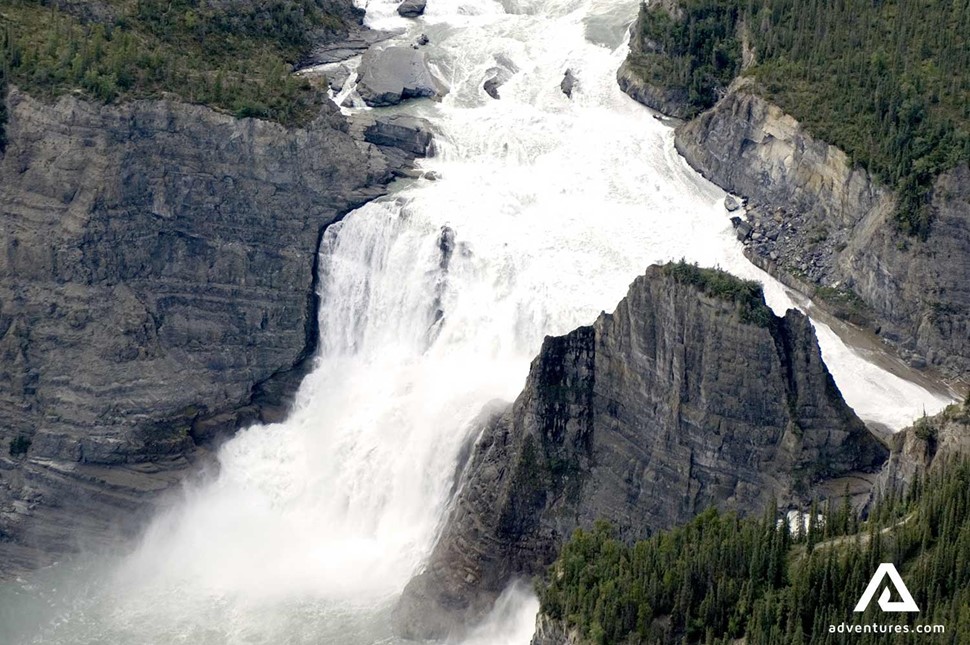 Virginia Falls is in the heart of Canada's first UNESCO World Heritage Site, Nahanni National Park in the Northwest Territories. An amazing 30,000 square kilometers of remote and unspoiled Canadian wilderness surrounds the falls, which are 96 m (315 ft) high, making them twice as tall as the more famous Niagara Falls. 
Takakkaw Falls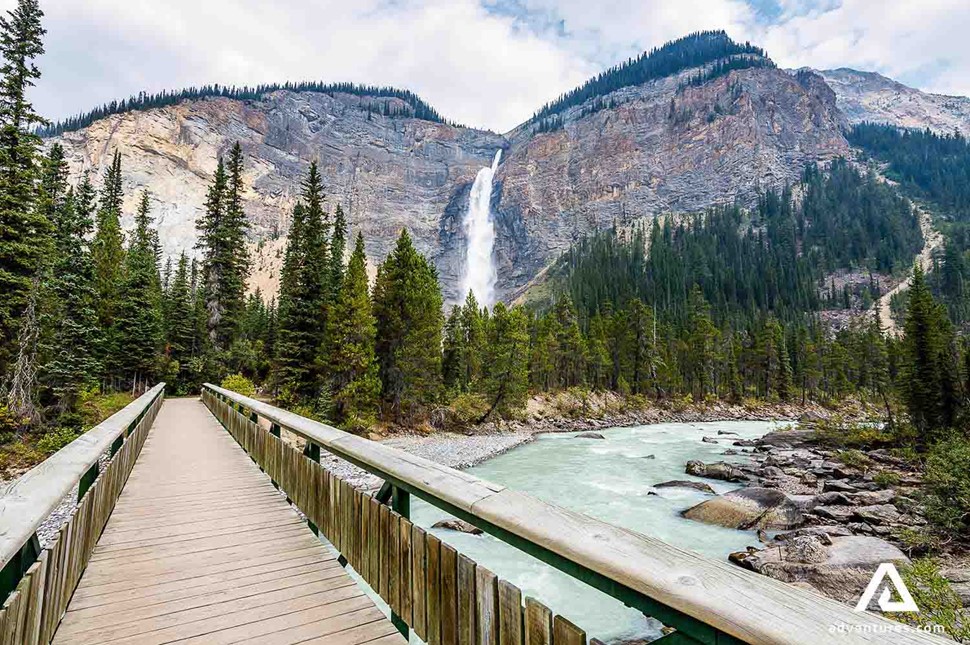 Takakkaw Falls is in Yoho National Park in British Columbia. At 373 m (1224 ft), Takakkaw is the second-highest waterfall in Canada. "Takakkaw" means "magnificent" in the local Cree language. The waterfall is beautiful to visit at any time of the year, but late spring is the most popular time to go. That's when melting snow creates a bigger stream that allows the waterfall to display its full glory. 
Athabasca Falls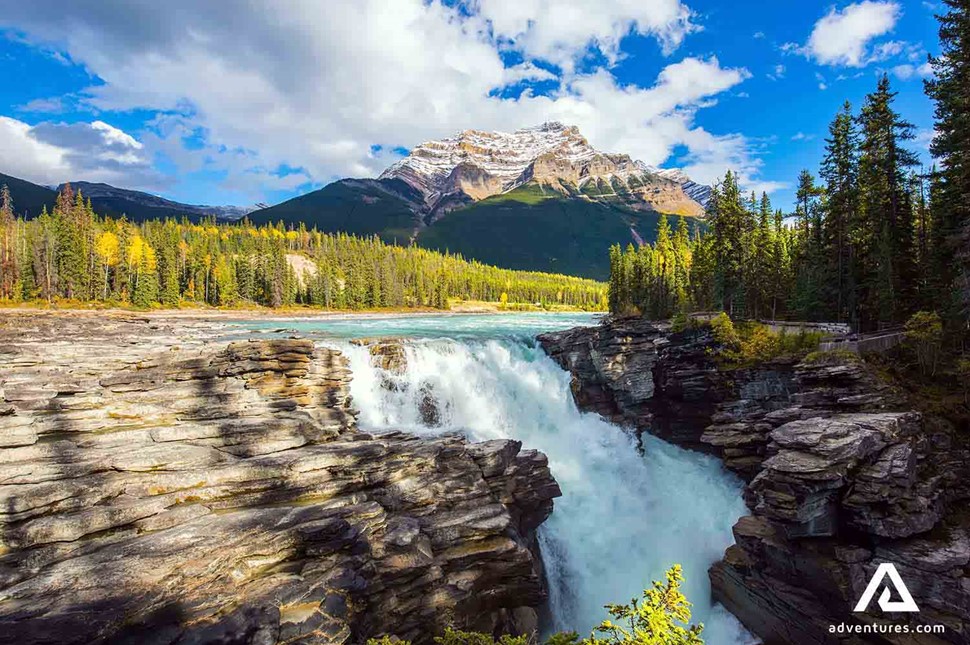 Athabasca Falls are in Jasper National Park in Alberta. Only 24 m (79 ft) tall, Athabasca Falls is known not for its height, but its sheer force. Over the millennia, the water has cut a narrow twisting canyon deep into the limestone bedrock. The flow is strong even during fall, when the Athabasca River is typically at its lowest level. Another thing that underscores its majesty is, of course, the beauty of the surrounding Jasper National Park. The picturesque landscape framing the streaming waterfall is something worth seeing in a lifetime. 
Montmorency Falls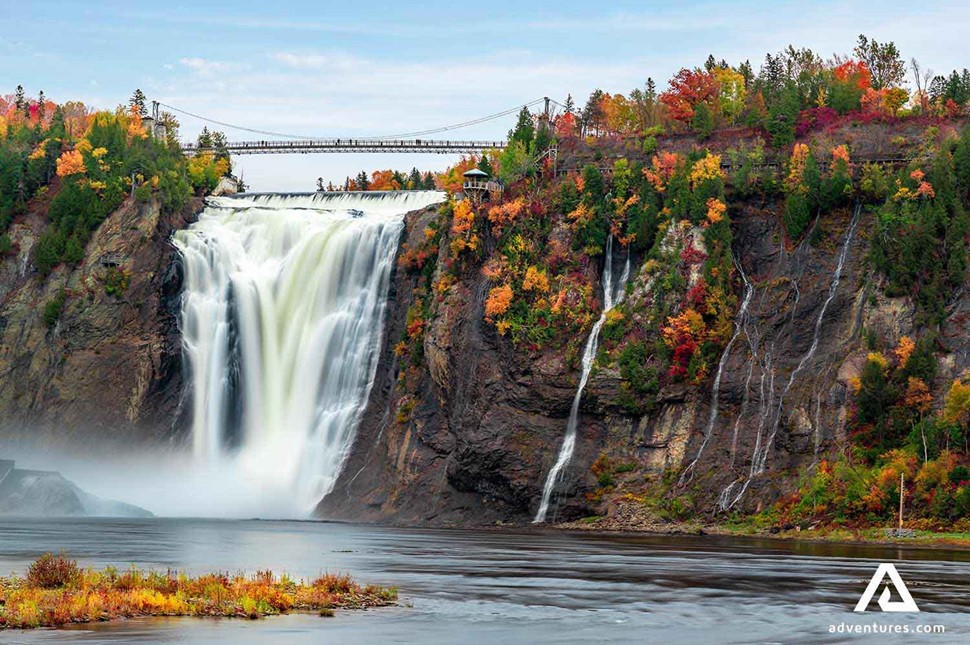 Montmorency Falls is a little piece of heaven just 15 minutes away from the heart of Quebec. 83 m (272.3 ft) tall and 30 m (98.4 ft) taller than Niagara Falls, Montmorency Falls has a spectacular view all year round. There is also a park surrounding the falls where you have plenty of opportunities to spend your time there. You can take up hiking or biking on one of the many trails or have a lovely picnic with your family. If you are feeling adventurous, you can even try zip-lining over the falls! 
Helmcken Falls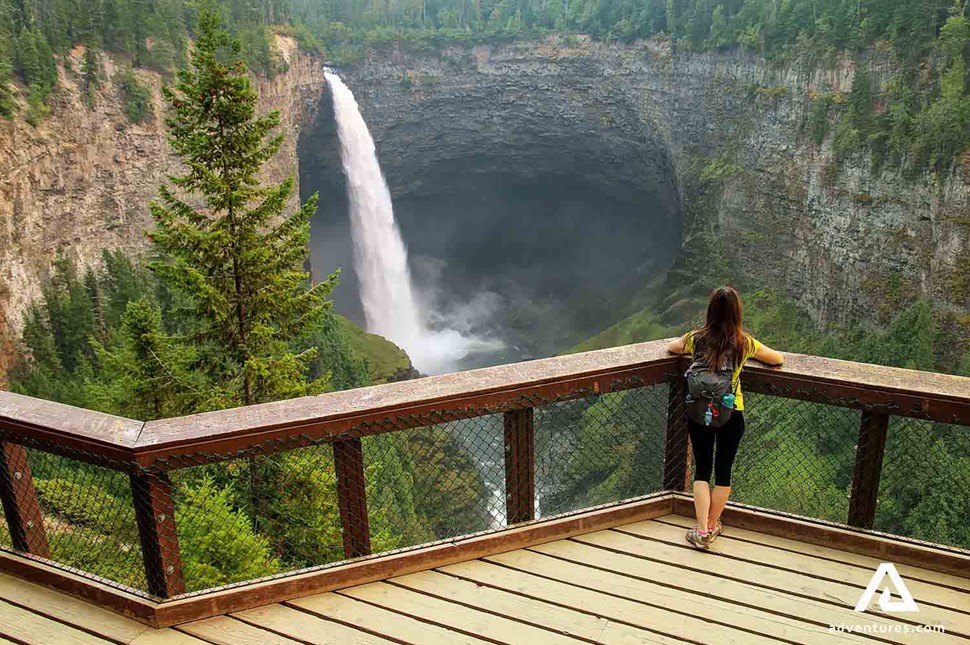 British Columbia's Helmcken Falls, which spills over the enormous Murtle Plateau, is a sight you won't soon forget. At 141 m (463 ft), Helmcken Falls is the 4th tallest waterfall in Canada and the most famous one in Wells Gray Provincial Park. What's special about these falls is that they can be admired from several viewpoints. Stop at the parking lot for a classical panoramic view or hike a trail to catch a glimpse from a different perspective. 
Bridal Veil Falls
Bridal Veil Falls, located on Manitoulin Island in Lake Huron, is a truly inspiring place to visit. A steel stairway leading into the gorge provides the best views of this 34-meter waterfall. It's also possible to walk around the waterfall to see it from different angles. Although there are more things to do on Manitoulin, Bridal Veil Falls is at the top of the list.