Montmorency Falls is a spectacular sight for anyone seeking escape from the city. Located just 15 minutes away from Québec City, the falls are 83 meters (272.3 ft) tall, 30 meters (98.4 ft) taller than world-famous Niagara Falls! The view of Montmorency Falls is something you won't want to miss.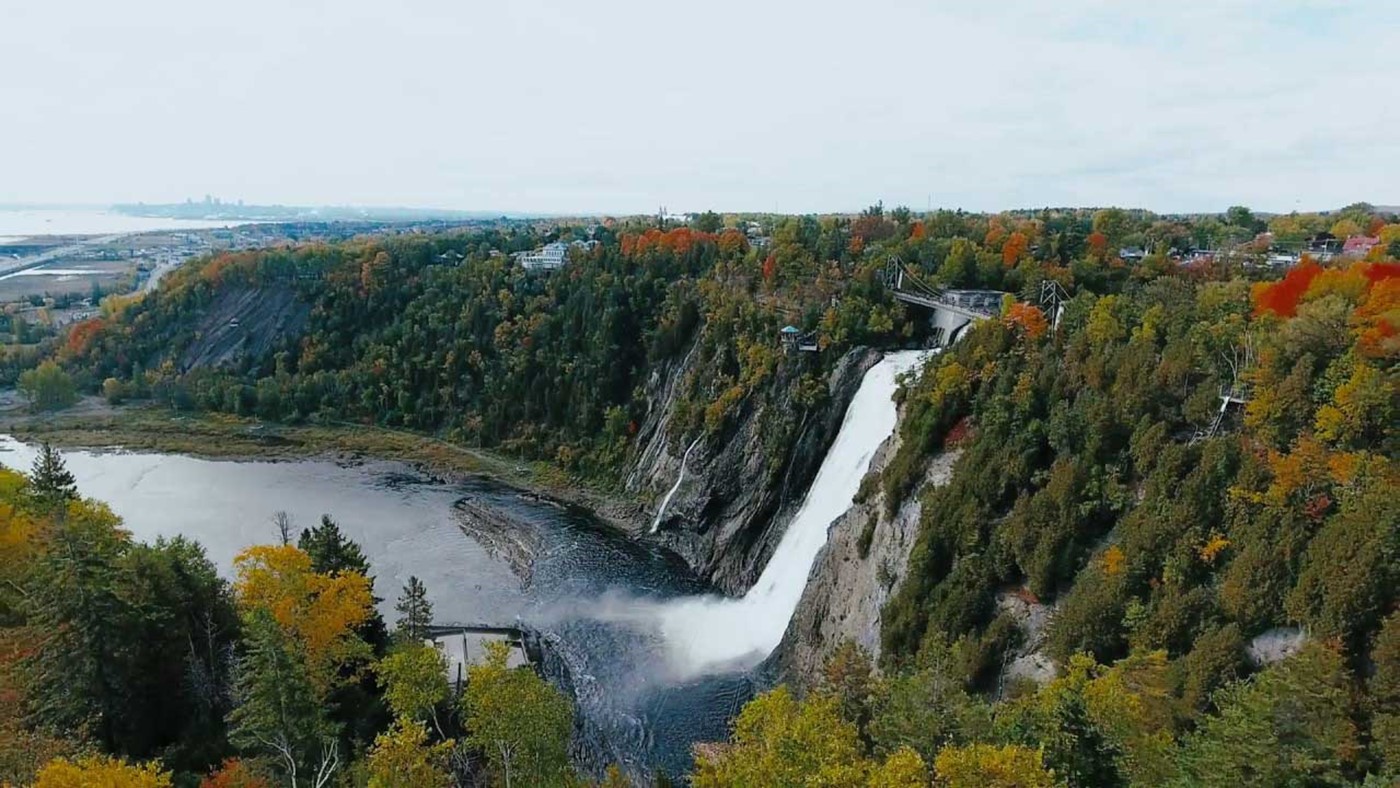 Where are Montmorency Falls?
The falls are located about 12 km (7.5 mi) away from the heart of Old Quebec. The protected area where the falls are is called Montmorency Falls Park. The falls are the terminus of the Montmorency River, whose waters flow off the cliff into the Saint Lawrence River.
Best time to visit Montmorency Falls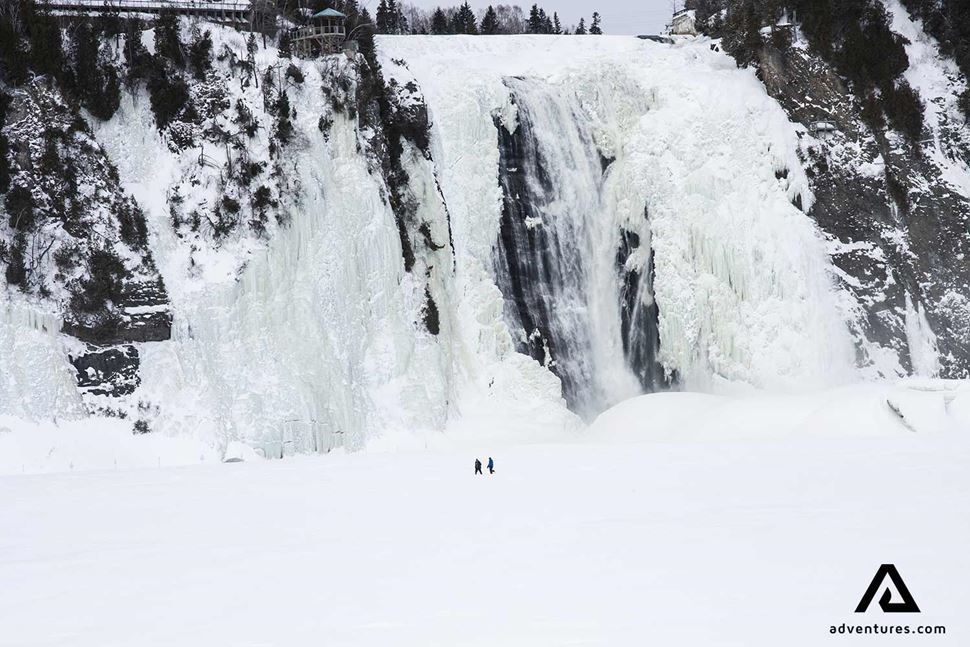 The falls attract nearly a million visitors every year. Although summer is a more popular time to visit due to the warmer temperatures, experienced travelers recommend visiting it during winter so you can experience the falls' beauty, but without the crowds.
What to do at Montmorency Falls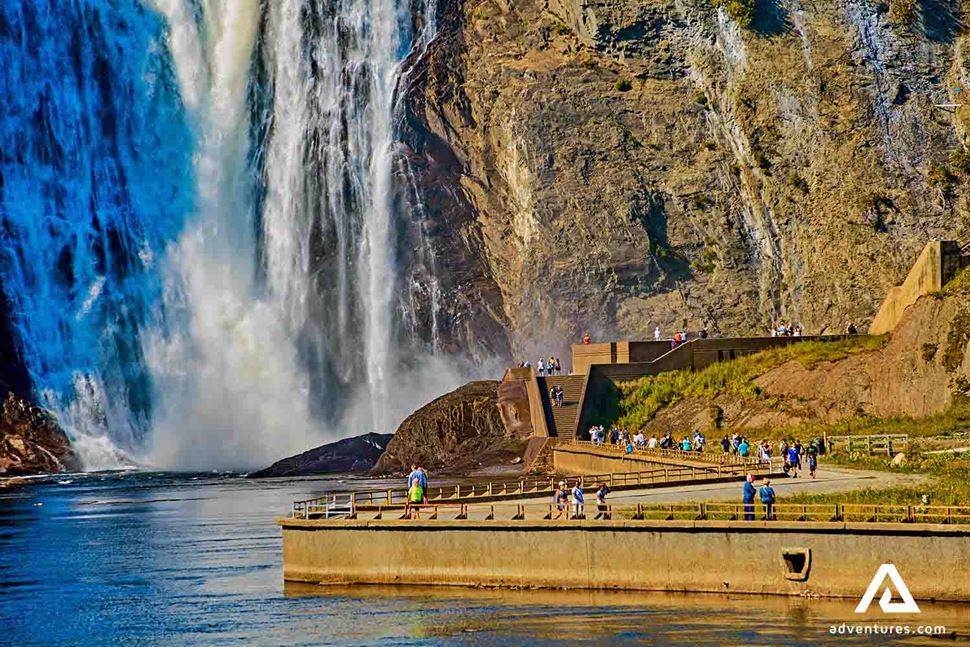 Montmorency Falls Park offers a variety of activities for the whole family. Biking paths, hiking trails, playgrounds for children, and a nearly 1000-foot-long zipline over the falls are popular summer attractions. In winter, snowshoeing and ice climbing are among the most popular activities.
How to get to Montmorency Falls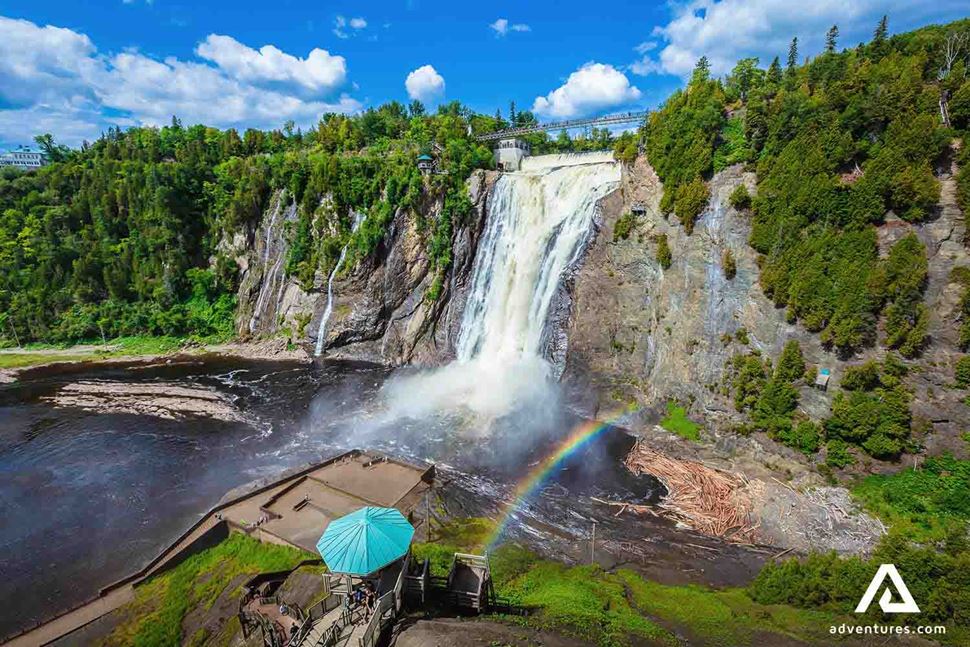 The most straightforward way to reach the falls is from Quebec City. If you don't have a car, a city bus stops at Brideau, a 10-minute walk away from the park. Depending on traffic, the journey takes up about 15 minutes by car and 45 minutes by bus.