About snowmobiling in Canada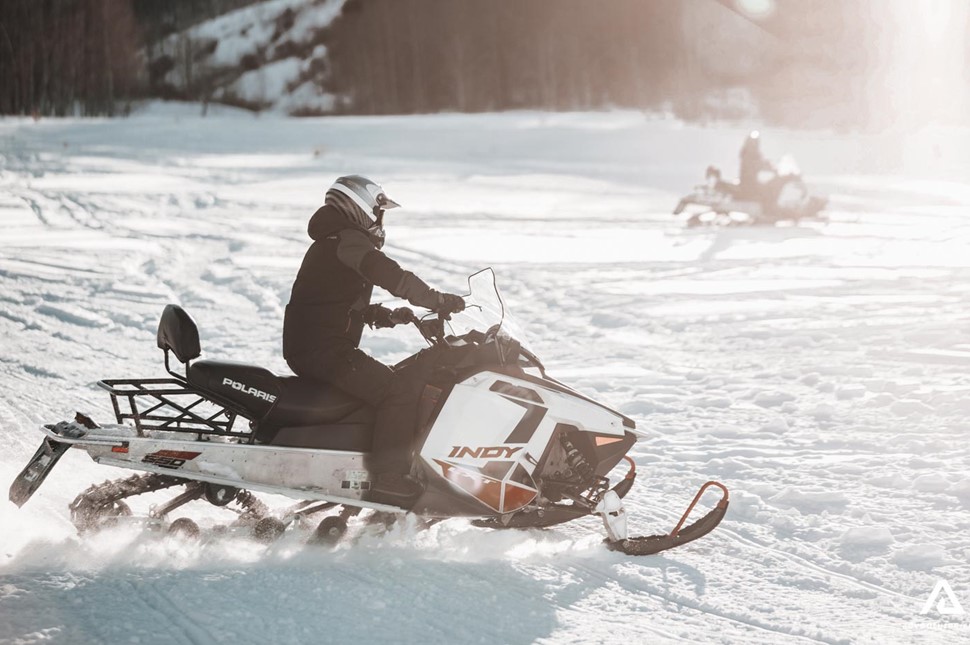 When Does Snowmobile Season Start In Canada?
Snowmobiling is a winter activity, meaning you get to enjoy the sport in all of its glory during the winter season when the snowmobile trails are open. Depending on the weather conditions, the snowmobile season in Canada typically runs from December to March.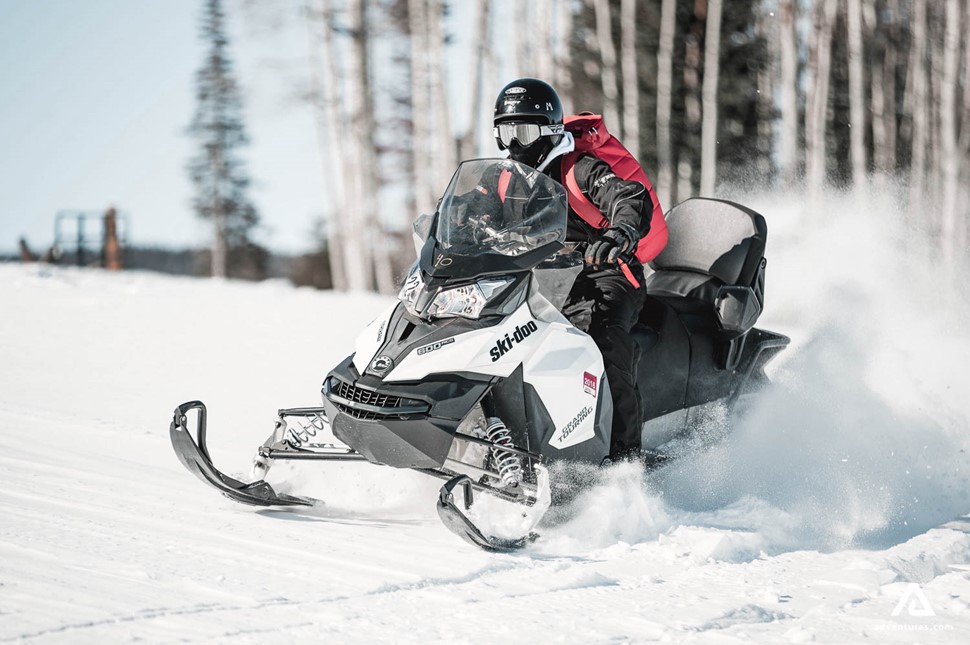 Visiting Canada during the winter season has plenty of other advantages. Apart from the chance to hit the road on a top-notch snowmobile machine, you'll enjoy the beauty of fresh snowfall and frozen landscapes, get cheaper flights, and have the opportunity to see Canada's terrific winter festivals, renowned for being the world's biggest winter celebrations. If you're an admirer of the Northern Lights, Quebec is one of the best places for aurora viewing in eastern Canada.
You can also simply kick back and enjoy a mug of hot chocolate or a glass of mulled wine after an action-packed day. The Canadian winter will warm your heart and offer a host of opportunities for exciting adventures.
What To Expect On A Snowmobile Tour?
Depending on your level of comfort, you can choose between day or multi-day tours. If you have no previous snowmobiling experience, there is no need to worry. It only takes a few minutes to get used to the machine. Your expert guide will show you how to operate the snowmobile before you embark on a spine-tingling ride. Just don't forget to bring your driver's license!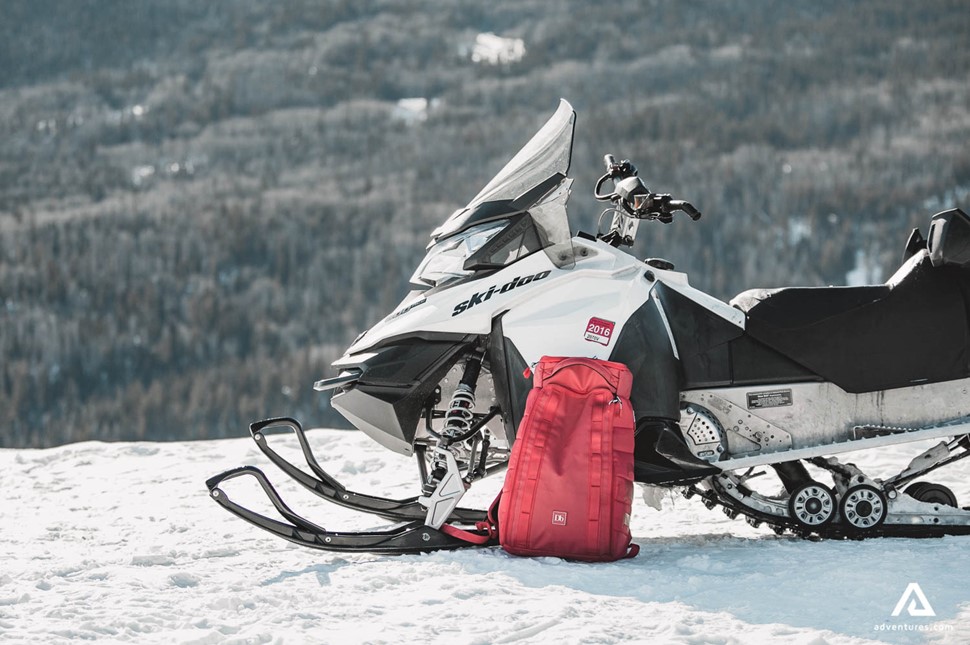 Snowmobiling in Canada is like stepping into a dazzling world that you never knew existed. As you zoom over the snow-clad trails, the magic begins! The scenery will change from coniferous forests to snow-dappled mountains and open valleys. Switch between slow sections where you glide and enjoy the scenery to open places, where speed is the name of the game.
Along the way, we'll have plenty of opportunities to stop at spectacular vantage points and scenic lookouts. So, make sure that you bring your camera. Keep an eye out for curious animals such as deer, moose, and wolves.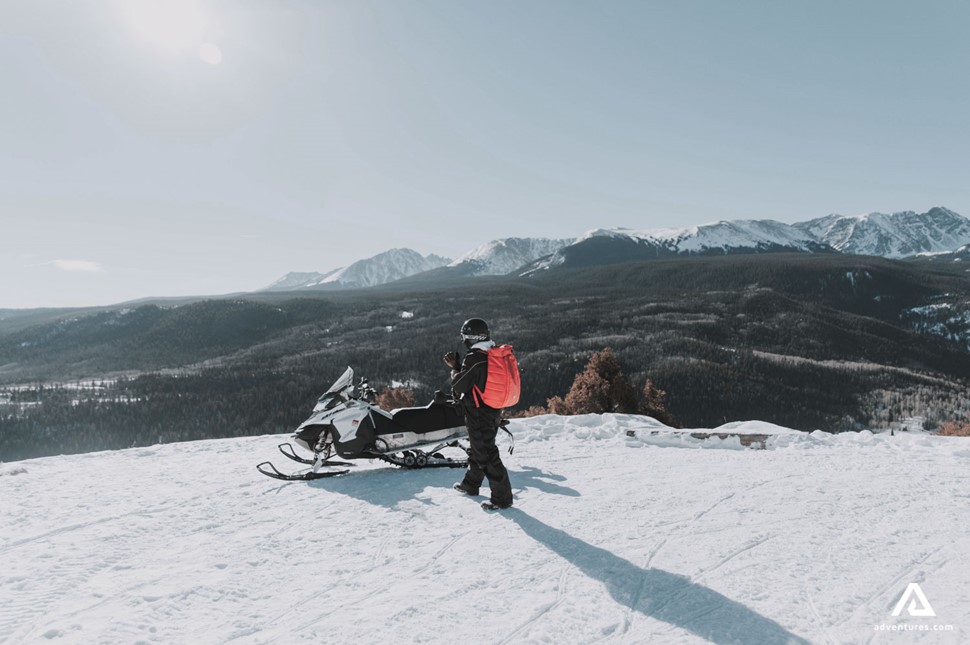 During the tour, you'll sleep in cozy local inns and lodges, located in the beautiful surroundings of the Canadian wilderness. Some accommodations are equipped with indoor pools and saunas, the perfect place to unwind and relax after an adventure-filled day.
Some of our guided tours also offer the chance to combine your snowmobile adventure with dog-sledding, another thrilling winter activity and some include pampering sessions at a local spa.
Who Invented The Snowmobile In Canada?
Have you ever wondered who is responsible for the invention of the snowmobile? The history books claim that Joseph-Armand Bombardier, a renowned French-Canadian entrepreneur, invented the first snowmobile and brought it to market in 1937.
However, the story behind this clever invention is shrouded in sadness. The idea to build a machine able to drive on snow came to Bombardier after his son fell ill of peritonitis and died because he could not be brought to the nearest hospital in time.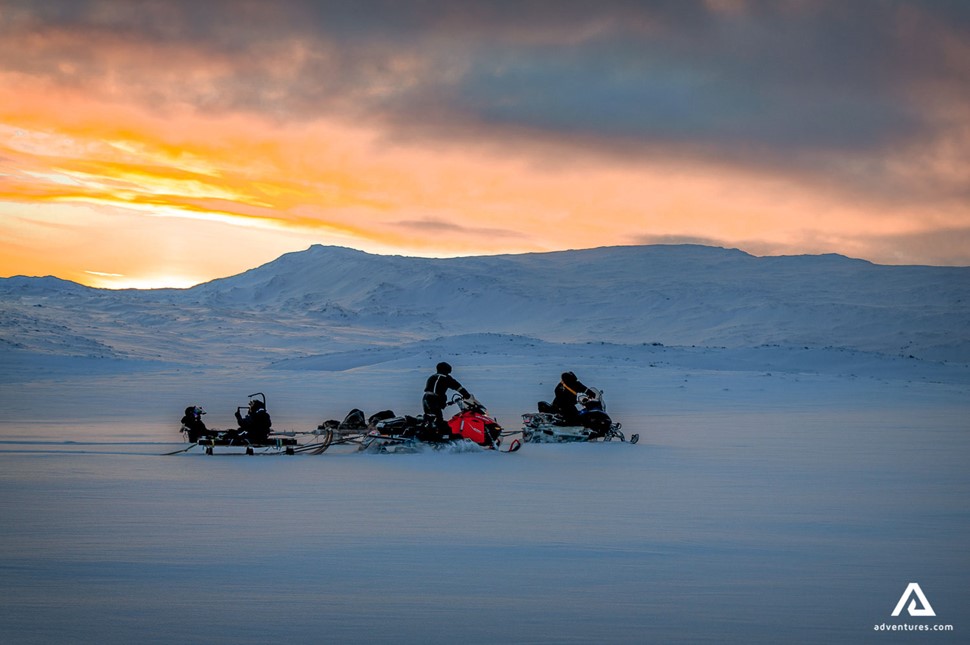 Interestingly, the first buyers of Bombardier's initial seven-seat snowmobiles were country doctors and priests living in remote areas. However, over the course of time, the snowmobile advanced and became a popular winter vehicle for a variety of purposes.
The world-famous Ski-Doo snowmobile is also an outcome of the prolific mind of Bombardier. Bombardier made his dream come true when he built a lighter and smaller snowmobile model, which people later started to use for recreational outdoor activities. You might ride one of them during the snowmobile tour!