The island also features unique beaches, ancient trees (some as old as 800 years!), and exceptional wildlife watching opportunities. It's an ideal holiday destination for adventurous souls who want to hike, watch wildlife, fish, sail, or sea kayak. 
Start your expedition at the cultural hub of the island, the capital of British Columbia, Victoria, and travel through the rainforests, wild beaches, and peaking mountains. Vancouver Island is a true paradise for nature lovers!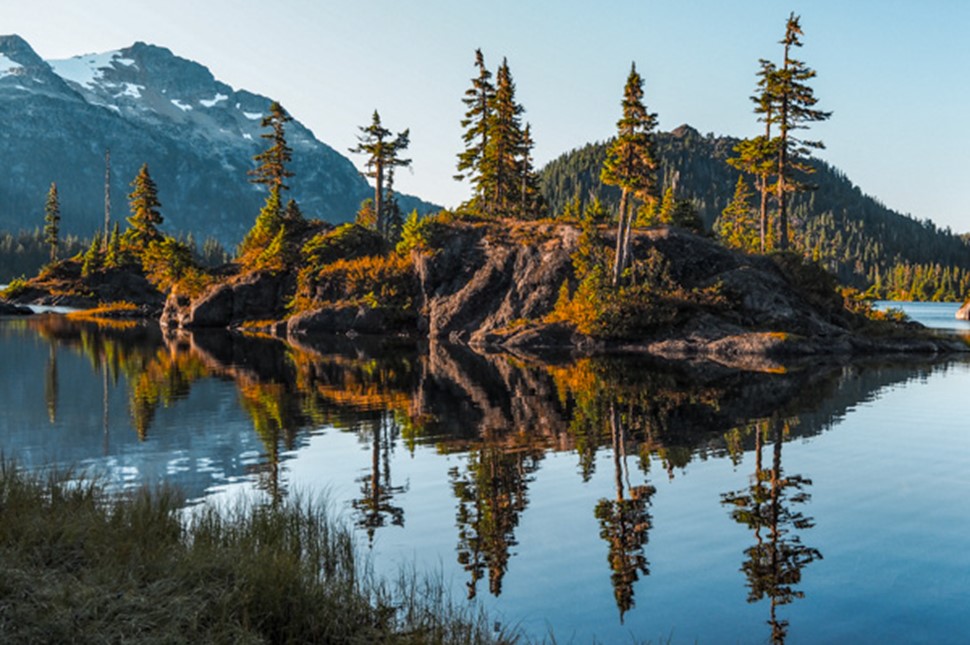 Where is Vancouver Island in Canada Located?
Vancouver Island is situated in the Canadian province of British Columbia in the North-eastern Pacific Ocean. It measures around 285 miles (460 km) in length and around 62 mi (100 km) in width, making it the largest island on the West Coast of North America. It's famous as the largest populated landmass between North America and New Zealand. 
Vancouver Island has a population of 775,000, who mostly reside in the capital, Victoria. The rest of the population is spread out around the many coastal communities such as Nanaimo, Parksville, Comox, Courtenay, Campbell River, Tofino and Port Hardy, making the island the perfect blend of seclusion and activity.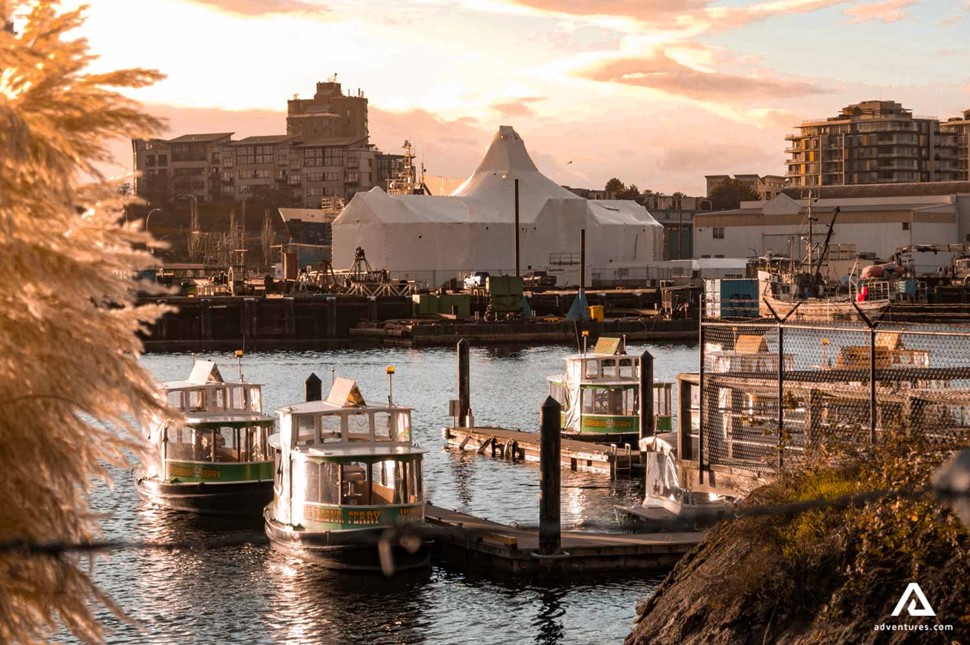 How to get to Vancouver Island
Vancouver Island is located west of Vancouver. You can take a ferry between Vancouver and Victoria, which lasts around 90 minutes. The main airport is Victoria International Airport, which is located around 14 mi (22 km) from Victoria. There are also regional airports in Nanaimo, Comox and Campbell River with daily flights from Vancouver, Edmonton and Calgary.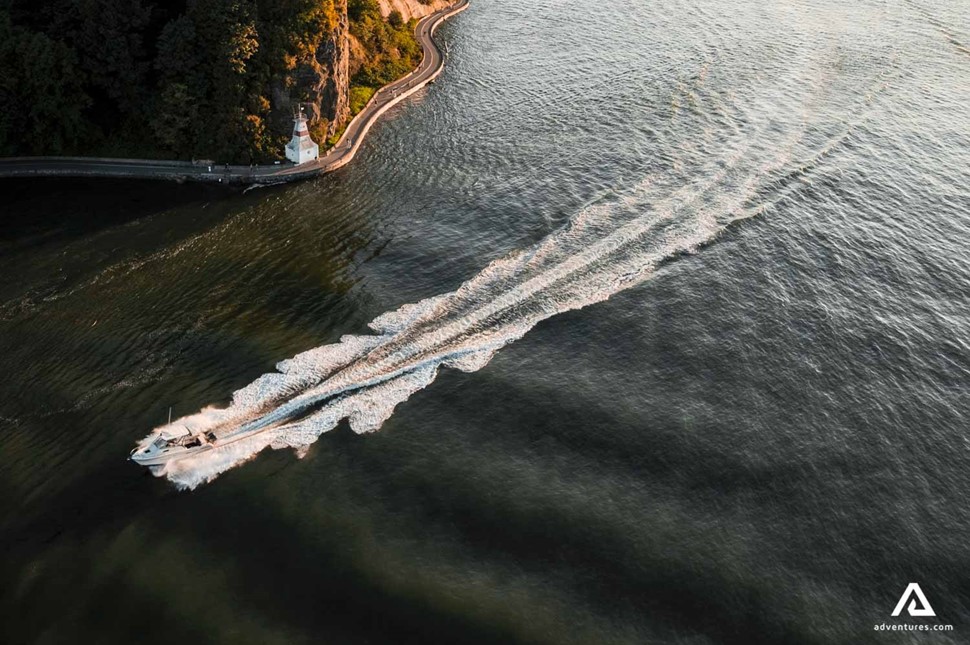 General information about Vancouver Island
Area – 31,285 sq km (12,079 sq mi) 
Population – 846,278 (2020) 
Location – North Pacific Ocean, British Columbia, Canada
Best time to visit – March to October
Activities – Hiking, Wildlife Watching, Kayaking, Fishing, Sailing, Cruises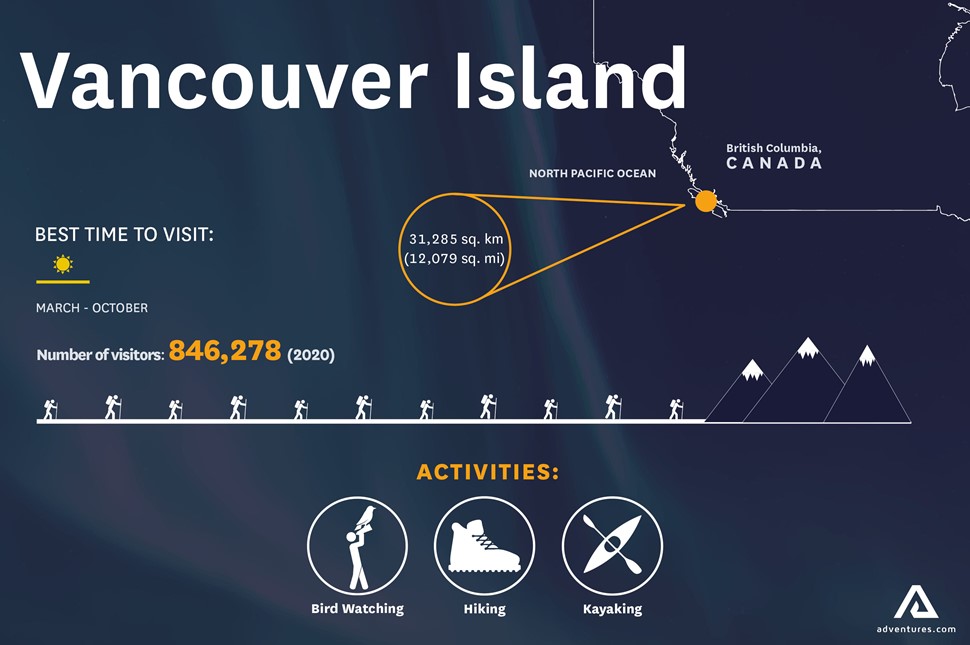 The History of Vancouver Island
Vancouver Island has been home to three First Nations tribes for many years, namely - the Kwakwaka'wakw, the Nootka and the Coastal Salish. They lived off the earth and the sea, meaning that they based their spiritual culture on the natural world. You can still see much of this rich cultural heritage today in the form of elaborate totem poles and ingenious longhouses. Many inhabitants are proud of their First Nations heritage and you'll find plenty of unique First Nations art, masks, and clothing today. 
Vancouver Island was first charted by European explorers in 1778 when Captain Cook landed on Nootka Island during his famous Pacific voyage. The island was colonized 10 years later when Jon Mears established a fur business there in 1788. Soon after, the British Crown sent Captain George Vancouver to map out the coastline, and the island was named in his honor. 
American Independence and its subsequent expansion westwards led to the foundation of Fort Victoria, which became the capital of Vancouver Island. It became larger and more important during the Canadian Goldrush, as miners came from the mainland to purchase licenses and gold mining equipment. The fort was eventually dismantled in 1868 and Victoria became the official capital of British Columbia.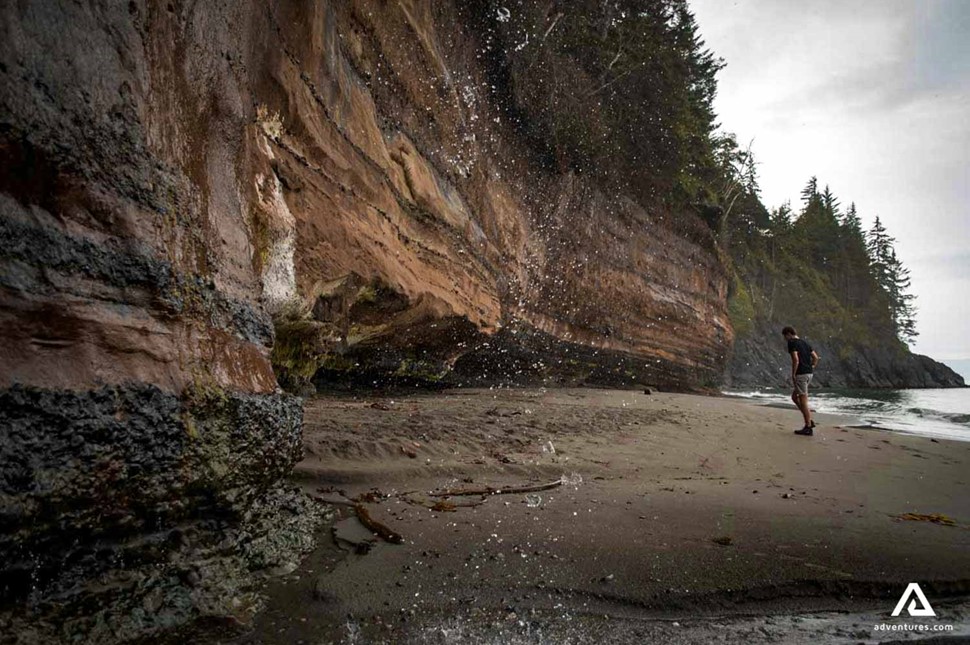 Interesting Facts about Vancouver Island
Vancouver Island has the warmest climate in Canada.

It is the largest populated Island between North America and New Zealand.

The tallest mountain is called the Golden Hinde standing 7,200 ft (2,195m).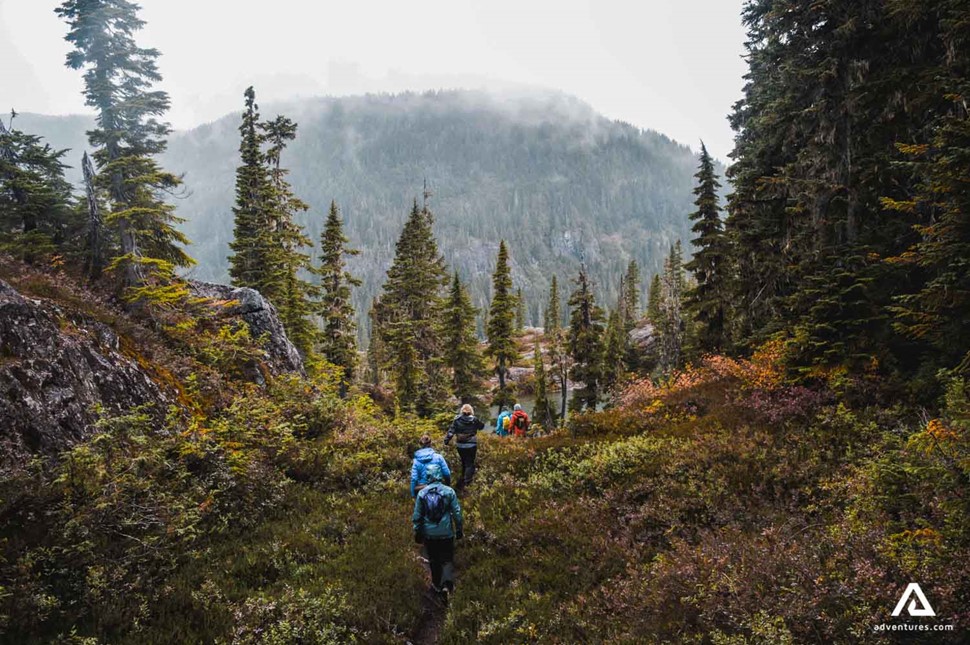 Celebrities Pamela Anderson, Kim Cattrall, and Nelly Furtado were all born on the island.

Della Falls is Canada's 16th highest waterfall, reaching 1,443 ft (440 m).

The island is home to around 7,000 black bears and is one of the most densely populated bear habitats in the world.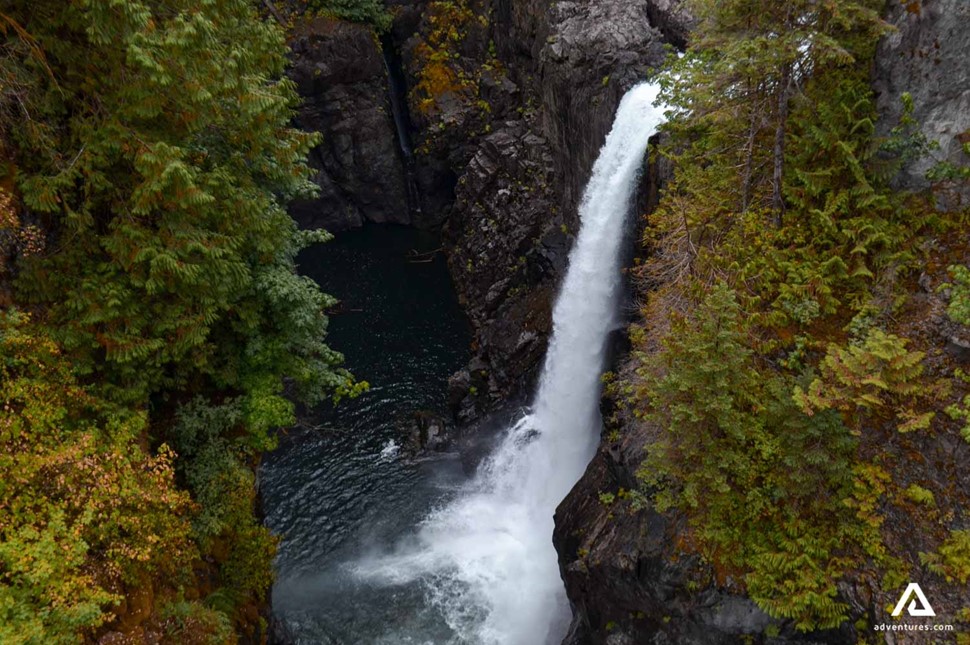 MAIN ATTRACTIONS OF VANCOUVER ISLAND
Vancouver Island features unique natural sights, such as Cathedral Grove in MacMillan Provincial Park, famed for its ancient cedar and douglas fir trees; a small, hilly plateau with outstanding views, known as the Forbidden Plateau; the famous Juan de Fuca Marine Trail; and Strathcona Park, the oldest provincial park in BC. Some of the best-known sites also include the capital city and the Gulf Islands: 
Victoria
The largest city on Vancouver Island and the capital of British Columbia, Victoria combines history and modernity into the perfect package. Its colonial buildings (especially the Empress Hotel and the Parliament buildings), quaint harbor, and sculpted gardens make it an absolute must for travelers in the area.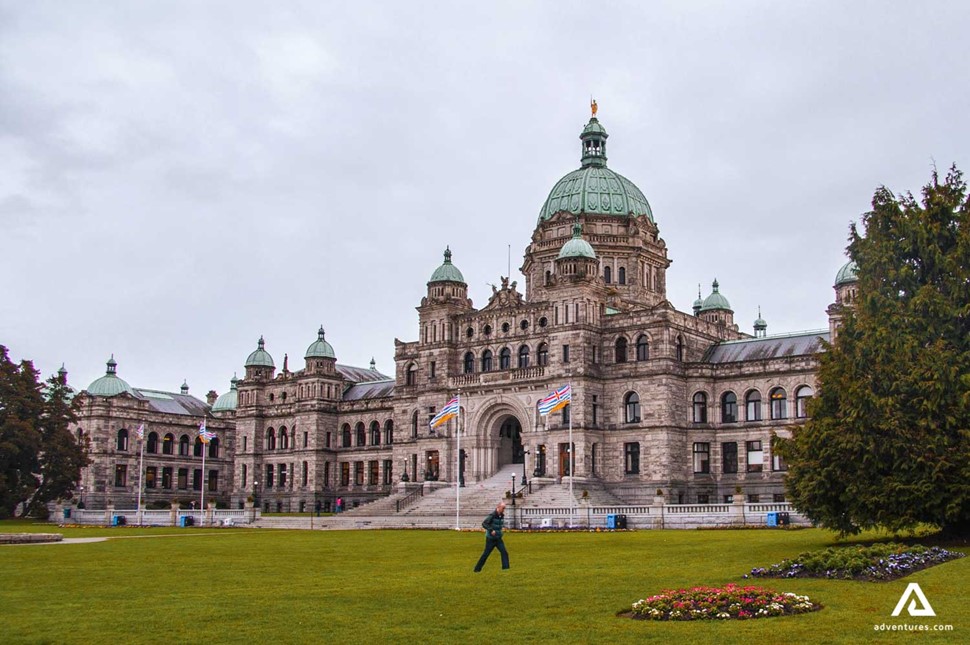 Tofino
A wonderful little surfing town on the West Coast of Vancouver Island, it is an excellent base to explore the famous Pacific Rim National Park. Be sure to check out our tour to the West Coast, which includes whale watching and backpacking adventures.
Pacific Rim National Park
A wild wonder on the West Coast, the Pacific Rim National Park abounds with life and has some of the most spectacular scenery that you will ever see. The park combines a few impressive sites worth visiting: the Long Beach, the Broken Group Islands, and the West Coast Trail. It's a great place for walking, with boardwalks amid ferns, lichens, mosses, and ancient trees.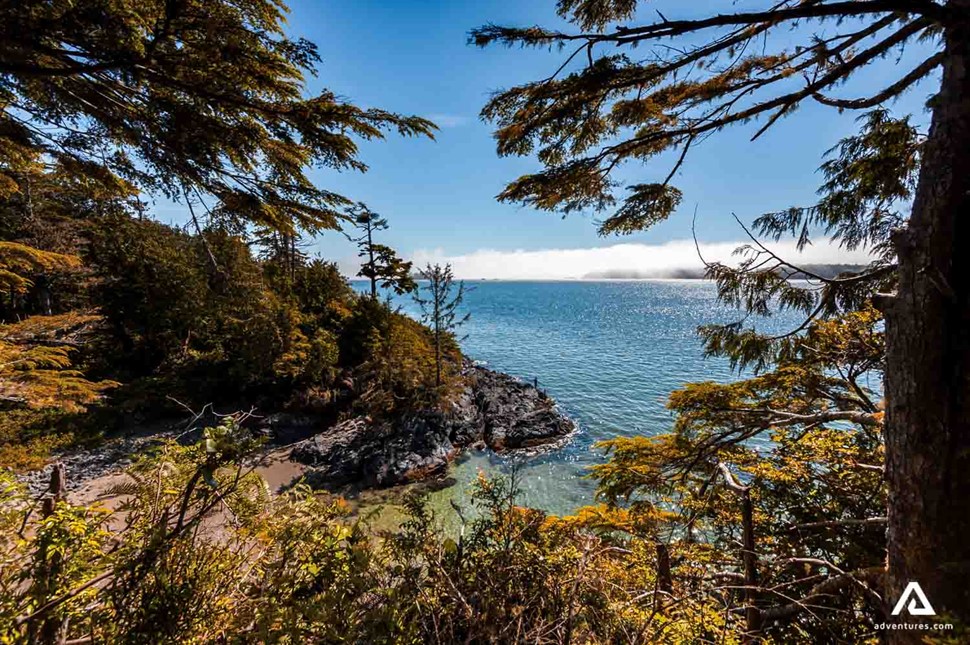 Gulf Islands
A labyrinth of more than 200 islands in the Strait of Georgia, (Salish Sea), between Vancouver Island and the mainland of British Columbia. The islands abound with life and are perfect for sailing and sea kayaking. Daily ferries run from Victoria and Vancouver to the five largest islands of the archipelago.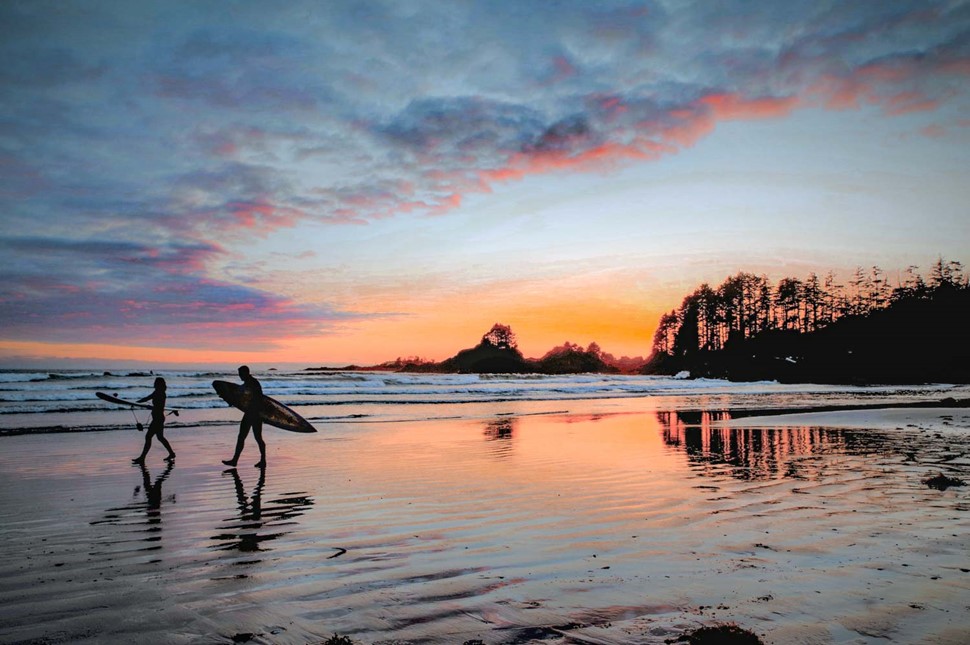 Things to Do on Vancouver Island
Vancouver Island's diverse selection of landscapes offers a plethora of exciting adventures that will appeal to pretty much everyone. From stunning hiking trails to epic sailing experiences – you name it and Vancouver Island has it. 
If you want to fish for salmon, travel out in search of grizzly bears, see orcas in their natural habitat or simply get closer to nature, then Vancouver Island is the place for you. We offer a selection of tours on Vancouver Island, including hiking trips, whale watching, and sailing tours among others. Whether you're looking for an adventurous kayaking expedition or an exciting wildlife watching tour, we have something for you!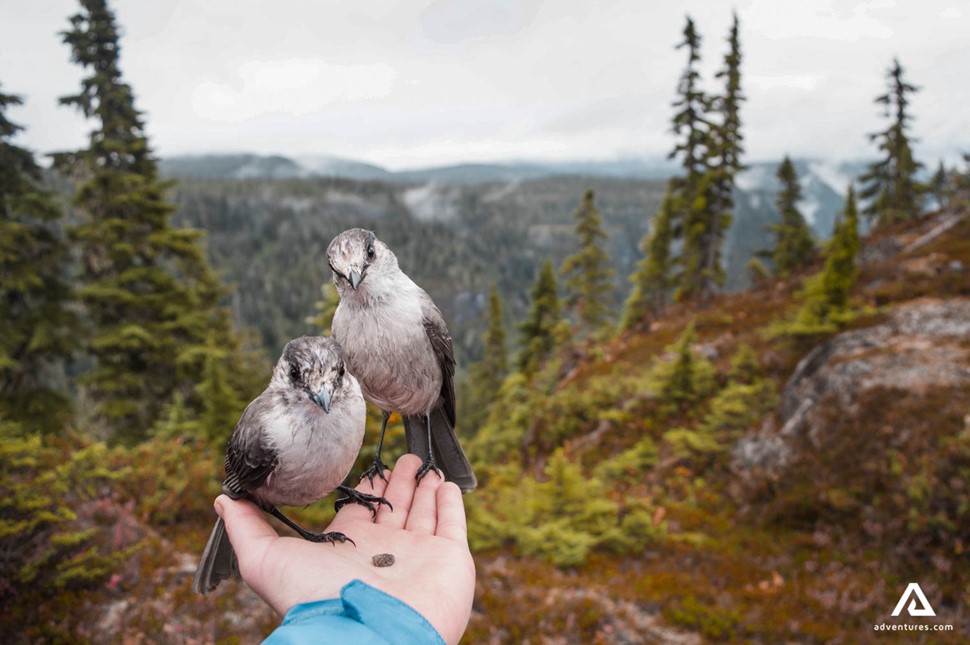 Wildlife on Vancouver Island
Vancouver Island and British Columbia play host to a vast selection of incredible wildlife, both on the ground and in the waters of British Columbia. 
The island is especially interesting thanks to its isolation from the mainland, creating unique habitats for birds, bears, and other animals. The island also lies on many marine migratory paths and a variety of Pacific whales travel down from their breeding grounds near Mexico to their summer feeding grounds in the Arctic. The island is also a great spot to catch a glimpse of sea lions, sea otters, and dolphins. 
Bears
The region is home to around 7,000 black bears, making it one of the most densely populated bear habitats in the world. These medium-sized bears are the most common in North America and make for excellent wildlife watching. You may also see a grizzly, as they sometimes swim across from the mainland to take up residence on the island.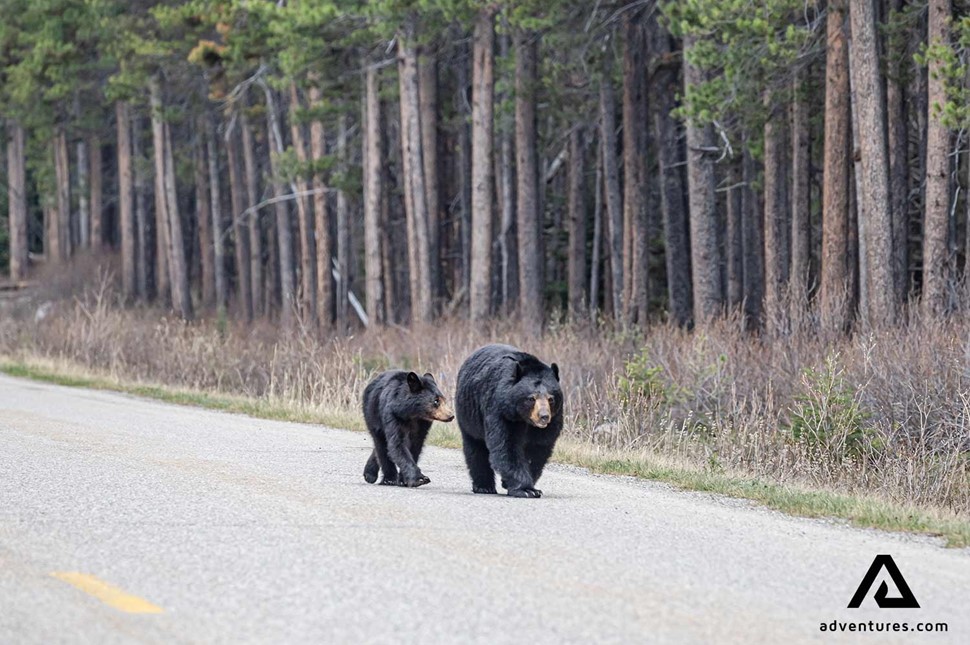 Orcas / Killer Whales
Vancouver Island is the perfect place for whale watching. It's home to one of the most famous killer whale pods in the world. The family has been tracked since the 1970s and is a favorite of scientists thanks to their unique behavior and fascinating hunting techniques.
Humpbacks
Humpbacks regularly visit the waters of Vancouver Island during their migration away from the Gulf. Humpbacks are especially popular with whale watchers thanks to their spectacular behavior and massive size.
Grey Whale
More than 20,000 grey whales travel past the shores of Vancouver Island on the way to their summer feeding grounds in the Bering Sea. Grey whales are one of the largest species of whales and can reach up to 50 ft (15 m) in length!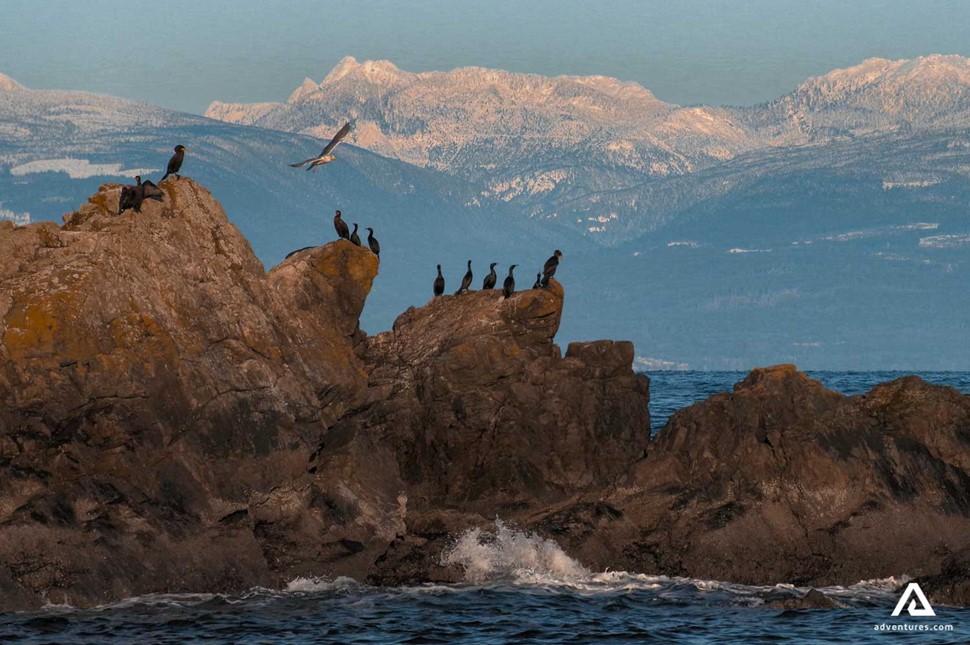 BEST TIME TO VISIT THE VANCOUVER ISLAND
Vancouver Island has a moderate Mediterranean summer climate and a wet winter climate. Temperatures range between lows of 38°F (3°C) in January and December to highs of 72°F (22°C) in July and August. This makes it one of the mildest places in Canada and an ideal destination for hikers and backpackers from around the world.