Where is Victoria?
Victoria is located on the southern tip of Vancouver Island on Canada's Pacific Coast. It is the capital of British Columbia and has a population of 367,770. The nearest major city is Vancouver, which is around 100 kilometers away and can be reached via ferry and air. Victoria was founded in 1843, making it one of the oldest cities in Canada.
The former colonial town was named after Queen Victoria and is famed for its neo-colonial architecture, vibrant culture and natural beauty. Its two most famous buildings are the historic Parliament Buildings (built in 1897) and the Empress Hotel (opened in 1908). Victoria is nicknamed "The Garden City," thanks to its expansive parks and natural vegetation.
The History of Victoria
The site of Victoria has been inhabited by the First Nations people for more than 10,000 years. The famous British explorer, Captain Cook, landed on Vancouver Island in 1778 during his legendary voyage to Australia and New Zealand. A famous navigator, George Vancouver, was with him at the time and he returned to the island to circumnavigate it in 1792. The island would eventually be named in his honor.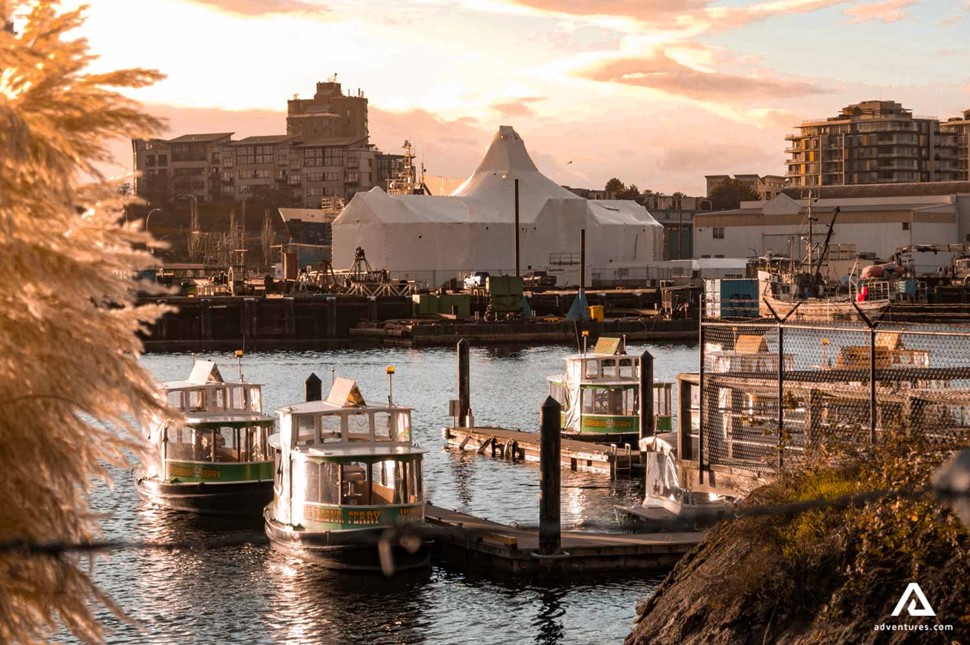 Vancouver Island became a British colony in 1849 and Fort Victoria was named as its capital. The city was small and largely subsisted of agriculture and coal, until the Canadian Gold Rush. The Gold Rush transformed Victoria because it was the main point of entrance for people seeking to make their fortune. Victoria also acted as a supply center for miners based in British Columbia, making it wealthy and important.
Fort Victoria was officially given city status in 1862 – further accelerating its growth and turning it into the most important city in Western Canada. Victoria's strength was its Pacific location and most of its trade came from maritime sources. This reliance on the sea meant that it became less important as the 19th century neared an end. Vancouver was now connected to the rest of North America by rail, making it the trading hub in the area.
Wildlife in Victoria
The city is located on Vancouver Island, which plays host to a vast selection of wildlife. The island has the densest population of black bears on the planet! It also sits on the migratory paths of many whales who travel from their breeding grounds in Mexico to their summer feeding fields in the Arctic.
Bears
Vancouver Island is a black bear haven and is home to more than 7,000 black bears. Grizzlies also sometimes swim across from the mainland – making it one of the finest places to see bears in the world. We run a variety of wildlife watching tours on Vancouver Island, which are available throughout the year.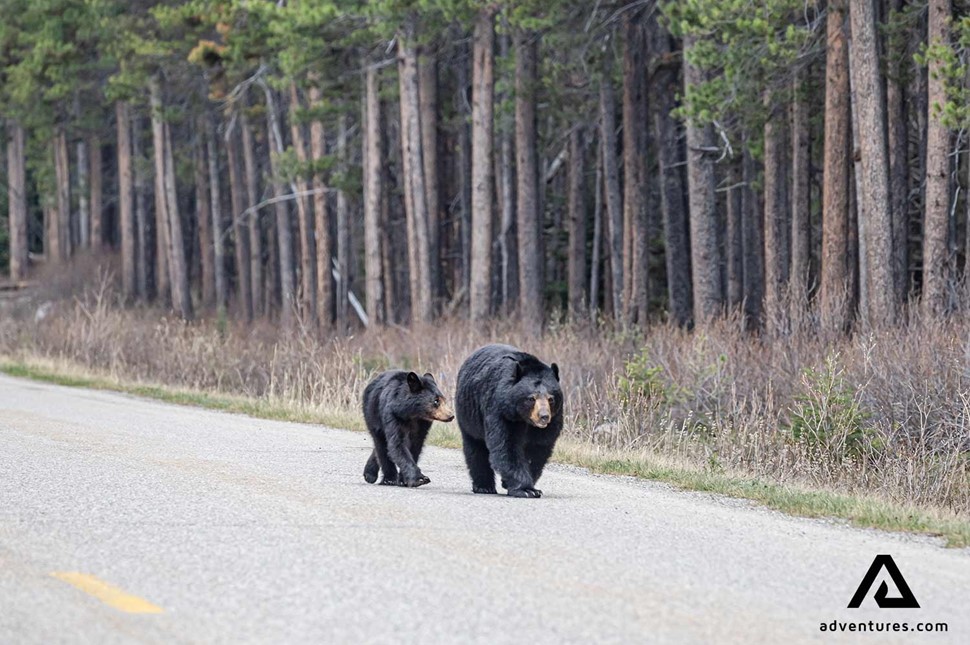 Orcas/Killer Whales
Vancouver Island is home to the most famous orca family in the world, whose behavior has been crucial to marine biology. Researchers have been tracking the family since the 1970s, allowing them to learn about the unique social structure of orcas.
Humpbacks
Humpbacks regularly visit the waters around Victoria – creating spectacular shows as they leap out of the water and hunt fish.
Grey Whale
More than 20,000 grey whales travel past the shores of Vancouver Island on the way to their summer feeding grounds in the Bering Sea. Grey whales are one of the largest species of whales and can reach up to 15 meters in length.
Other Marine Mammals 
You'll also see sea lions, sea otters, dolphins, and a plethora of other marine life in the waters of British Columbia.
Climate in Victoria
Victoria has a pleasant climate that is famous for some of the mildest weather in Canada. In summer the temperature averages 61°F (16°C) – making it ideal for outdoor enthusiasts who want to get out and explore the areas around the city. In winter it tends to be wet rather than cold with the lowest average temperature 41°F (5°C). This is considered to be warm for Canada, allowing visitors to be out and about all year around. 
How to Get to Victoria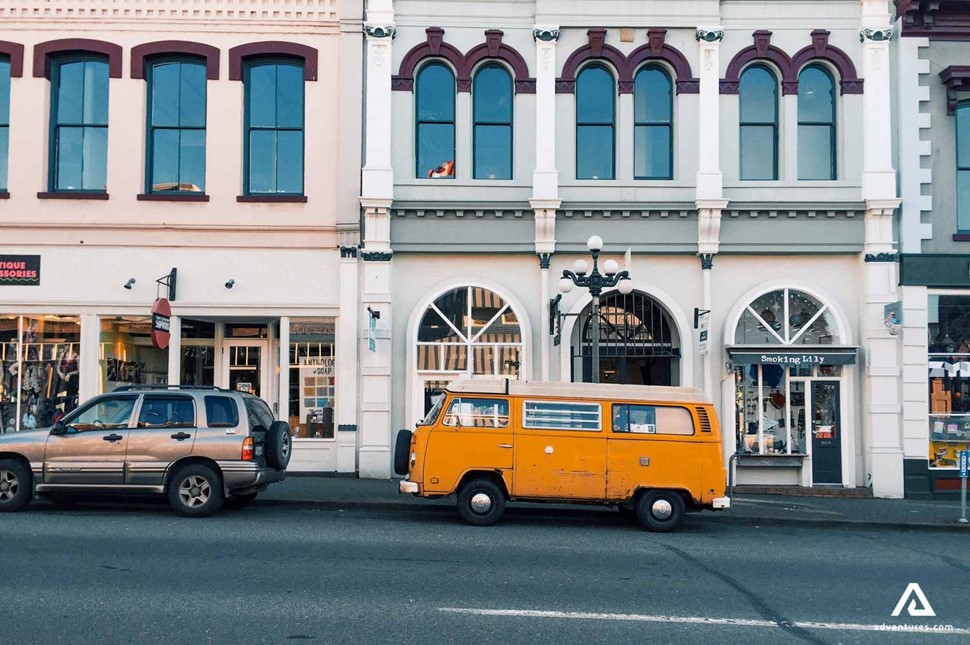 Car
Victoria is located on Vancouver Island – around 62 miles (100 km) away from the city of Vancouver on the mainland. The journey by car is possible by using the ferries from Vancouver, taking you across the Salish Sea and along Canada's scenic Pacific coastline.
Ferry
Alternatively, you could take the 90-minute BC Ferry, which runs between Victoria's Swartz Bay terminal and the Tsawwassen terminal (around 45 minutes south of Vancouver). Ferries generally run at least once every two hours and can carry both passengers and vehicles. Visit BCferries.com for times and more information.
Air
Victoria is serviced by Victoria International Airport (YYJ), which offers flights by both international and local carriers. Notable airlines include – Harbour Air, Helijet International, Air Canada, Westjet, and Pacific Coast Airlines. Visit their websites for flight schedules and more information.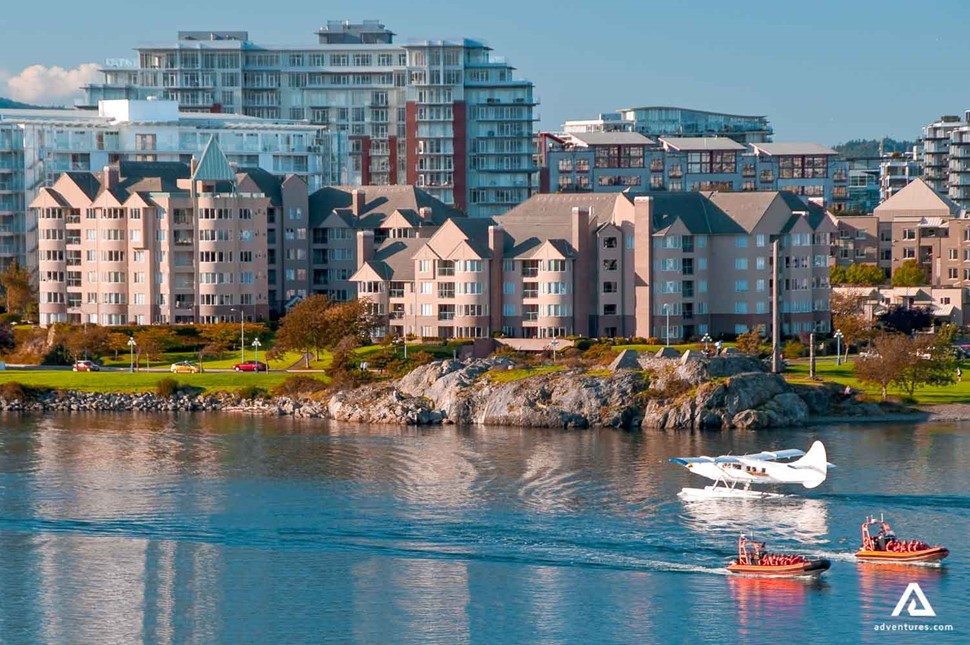 Where to eat in Victoria
Victoria's temperate climate and seaside setting makes it one of the best places to find delicious fresh food in Canada. From Asian street food in Canada's oldest Chinatown to fresh seafood at Victoria Harbor, you name it and you can find it in Victoria. Below is a selection of some of our favorite Victoria's restaurants.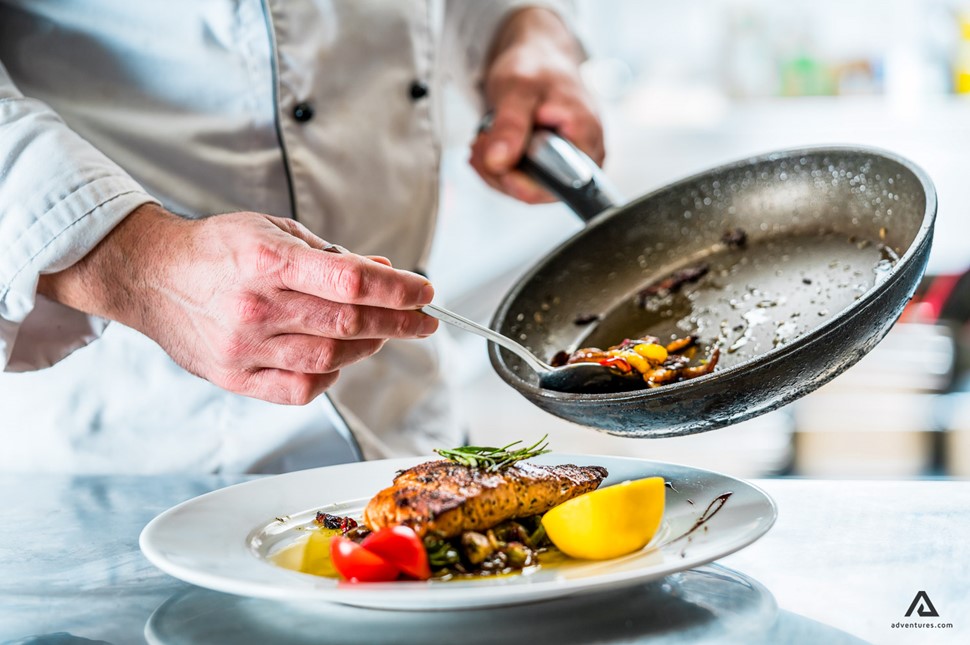 John's Place - A popular local restaurant that was featured on the Food Network's "You Gotta Eat Here." It serves classics like homemade apple pie, Belgian waffles, and eggs Benedict.
Victoria Pie Co. - Situated in Victoria Market, this wonderful family-run restaurant serves homemade pies for all tastes, including vegetarian and gluten-free pies. 
BAO - A charming family-run Chinese restaurant in Victoria's historic Chinatown. It serves classic Asian street food with a modern twist. 
Steamship Grill and Bar - A charming restaurant with a harbor view, that serves an excellent range of seafood, along with meat options. 
Nourish - An Instagrammer's dream, which is set in a beautiful turn of the century house in James Bay. They serve healthy food in a unique setting.
10 Acres Bistro - A farm to table restaurant that offers a range of different culinary options - a favorite of Victoria's foodies.
Where to stay in Victoria
Victoria is a bustling tourist hotspot with a host of excellent accommodation options. From the historic Hotel Fairmont Empress to the modest Ocean Island Inn, here are our favorite places to stay in Victoria: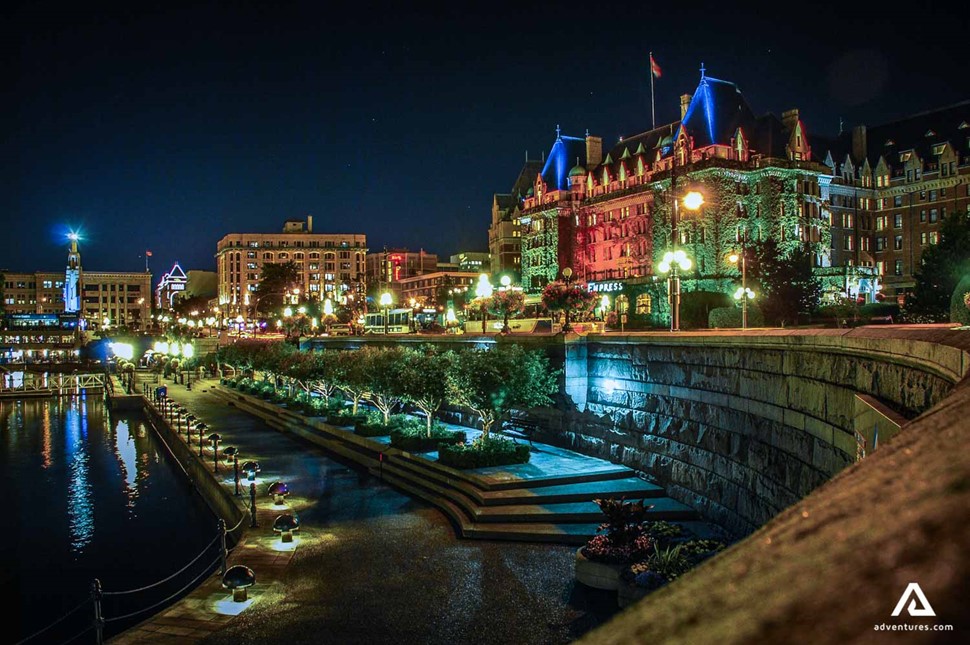 Hotel Fairmont Empress - the renamed historic Empress Hotel it combines luxury and history into the perfect package. 
Abigail's Hotel - is a charming 4-star hotel that looks like it is from a fairytale. 
The Parkside Hotel and Spa - is a modern 4-star hotel that offers simplicity and luxury. 
Ocean Island Inn Backpackers Suites - an excellent budget hotel, offering simple suites in downtown Victoria. 
Best Western Plus Inner Harbour - an understated modern hotel located in the Inner Harbour. Ideal for those looking for a combination of good amenities and value.
Interesting Facts about Victoria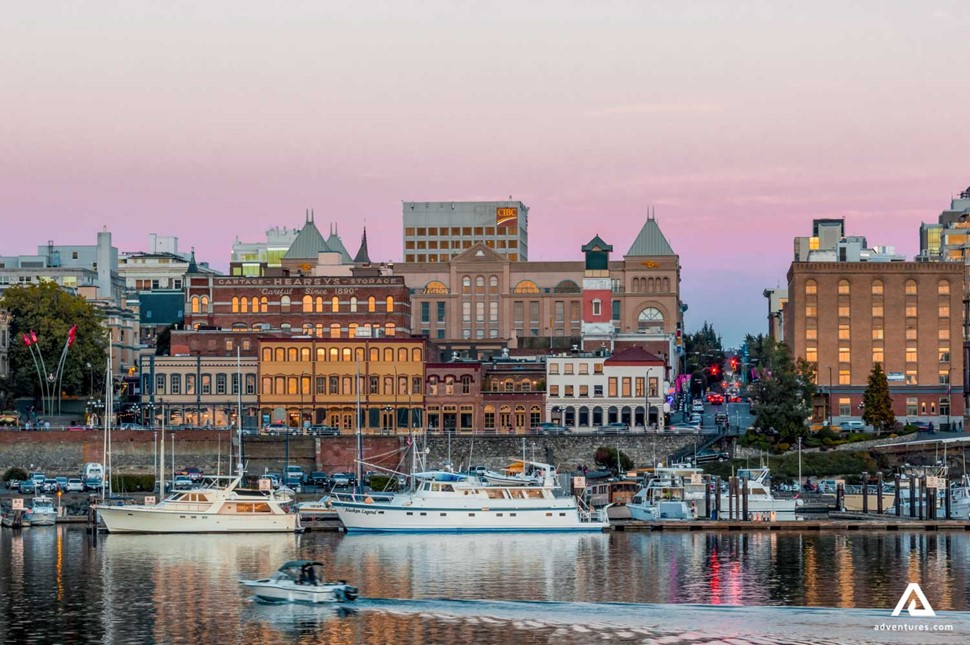 Victoria has an ideal climate for plants, earning it the nickname "the City of Gardens."

The BC's capital has counted flowers every year since the 1970s – in 2018 there were an impressive 3.4 billion in the city.

The city has the oldest Chinatown in Canada – thanks to the many Chinese immigrants who emigrated to the city during the Gold Rush.

Victoria was rated as one of the friendliest cities in the world during a recent poll. It's also considered to be the most Romantic City in Canada.

There are more than 2,800 farms on Vancouver Island – ensuring that there is loads of great local food available.

National Geographic rates Vancouver Island as one of the best diving locations on earth. The Jacques Cousteau Society rates its waters as second best globally, with the Red Sea ranking first.

Victoria hosts three Killer Whale families, with a total of 76 orcas living in its waters.
Things to do in Victoria
Royal BC Museum
A natural history museum that hosts exhibits on both human and natural history. Its most popular attractions focus on dinosaurs, Canadian nature, Canada's colonial history, and the history of the First Nations people. Many of its exhibits are interactive. It also hosts an IMAX cinema.
Craigdarroch Castle
A splendid Victorian mansion that was built by a Scottish baron. It provides a fascinating insight into the privileged life that the British colonists lived. The castle fell into disrepair following the collapse of the Empire and was lovingly restored, making it an absolute must for anyone visiting Victoria.
British Columbia Parliament Buildings
A grandiose example of colonial architecture that was built in the late 19th century. They still function as the British Columbian Parliament today.
The Empress Hotel
Another fine example of colonial architecture. The historic Empress Hotel was built in 1908 and faces onto Victoria's inner harbor. The Empress is still operational today and was designated a National Historic Site of Canada in 1981.
Government House (British Columbia)
Government House is considered to be the spiritual home of all British Columbians. It is also the former home of the Lieutenant Governor of British Columbia. The house is managed by a non-profit organization and still hosts important royal events in British Columbia.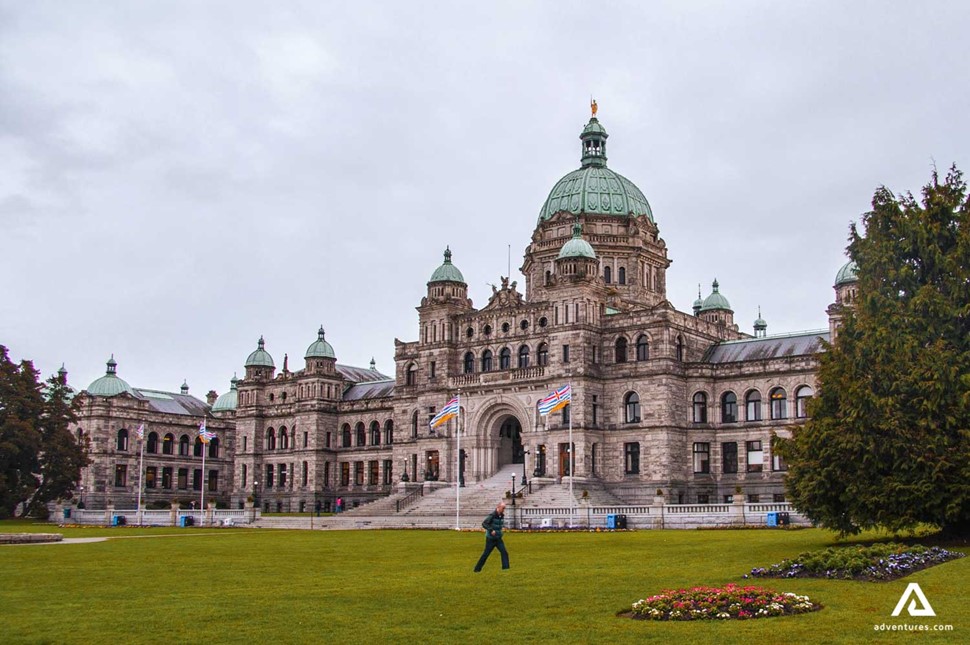 Inner-harbor Pathway
Victoria's historic harbor was responsible for much of the city's growth in the 19th century. It still functions today, offering a host of whale watching tours.
Butchart Gardens
Butchart Gardens is a must-see for any visit to Victoria. This amazing 55-acre property is located in Brentwood Bay in greater Victoria. There are 5 main botanical gardens, water features, and incredible floral displays. The Butchart Gardens have been designated as a Canadian National Historic Site, and receive over 1 million visitors each year.
Beacon Hill Park
With roughly 200 acres of parkland, Beacon Hill Park is the crown jewel in Victoria's public park system. It overlooks the Juan de Fuca Strait, at the entrance to the Salish Sea, and the towering snow-capped mountains on the mainland. There are natural areas, manicured flower beds, wildlife, footpaths, woodland and shoreline trails, with many sports and play features for the whole family to enjoy.  Beacon Hill Park is in downtown Victoria and within easy walking distance from most downtown hotels, motels and the spectacular inner harbor.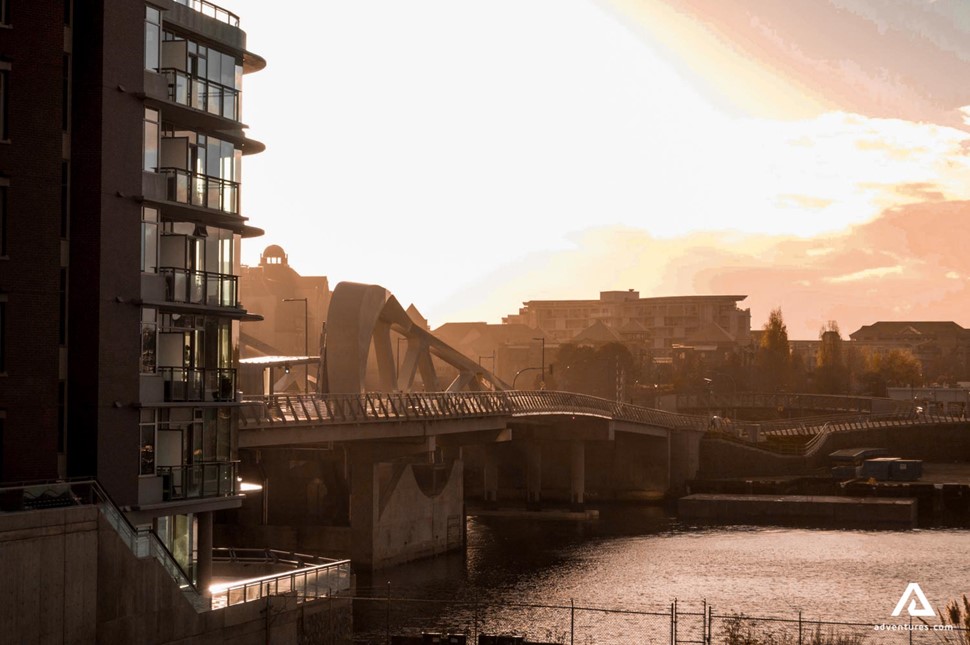 Miniature World
Located near the Empress Hotel, this wonderful miniature theme park is an excellent day out for families. See scenes from fairytales to historic parts of Olde England.