Helmcken Falls is a 141 m (463 ft) tall waterfall on the Murtle River in British Columbia, Canada. It's the 4th tallest waterfall in Canada, and the most famous of Wells Gray Provincial Park's seven waterfalls. All of them are on the Murtle River.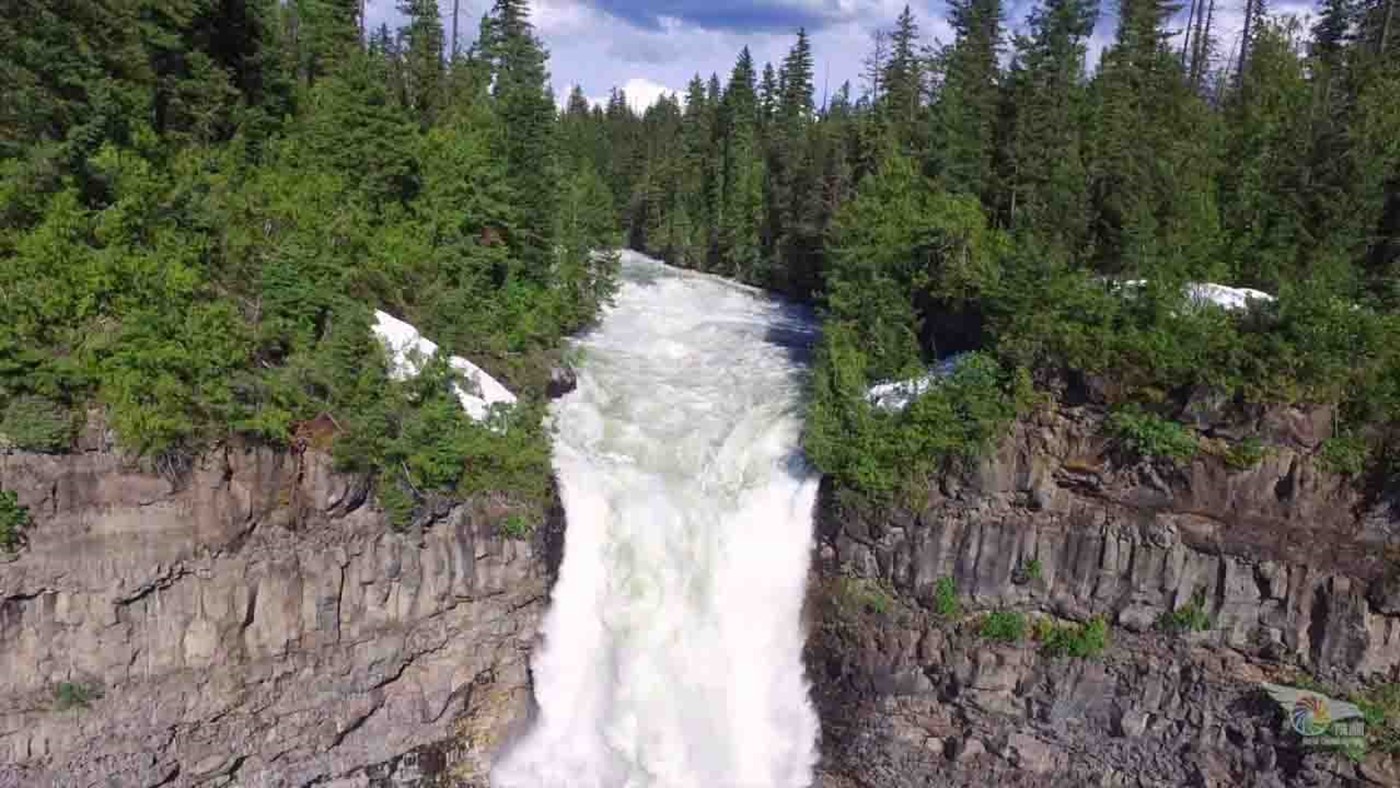 Where is Helmcken Falls located?
Helmcken Falls is located in Wells Grey Provincial Park, in British Columbia, Canada.
How was Helmcken Falls formed?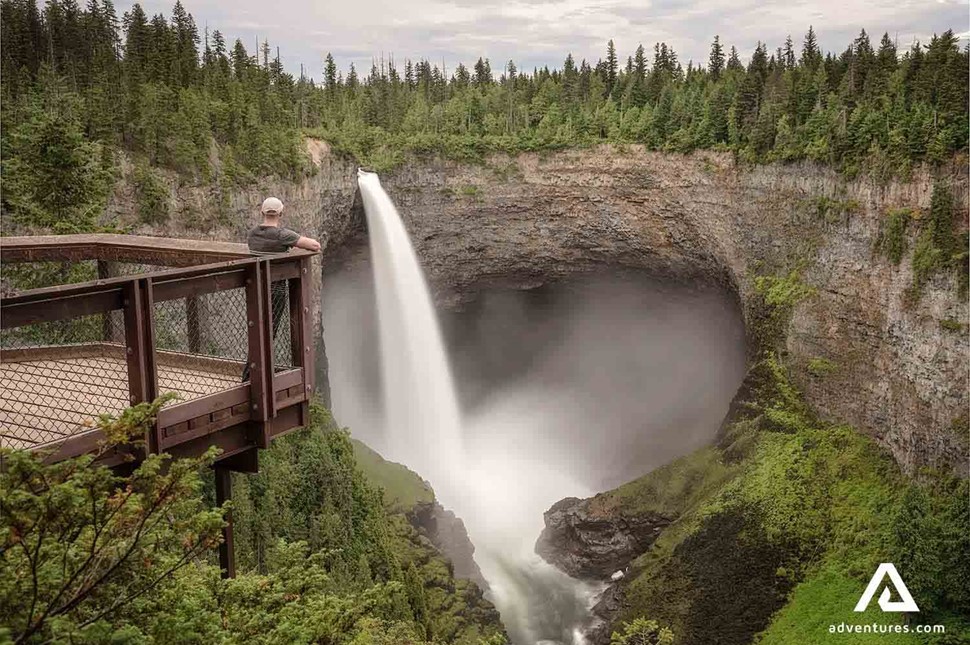 Helmcken Falls drop over the volcanic Murtle Plateau. A huge lava deposit filled the wide Clearwater River valley over 200,000 years ago. Layers of fresh lava finally formed a plateau. Meanwhile, Helmcken Canyon was formed by meltwater during the last ice age, roughly 10,000 years ago. There are seven waterfalls on the Murtle River, including Helmcken Falls.
Best time to visit Helmcken Falls
Most tourists visit Helmcken Fall in summer, but a winter visit is also worthwhile since the ice cone grows to 50 m or taller during colder winters. The best time to see the ice cone is between late January and late February. If you decide to visit in winter, make sure you know and obey the park's safety precautions. The roads might get slippery with heavy snow and ice, so make sure to use tire chains.
What to do at Helmcken Falls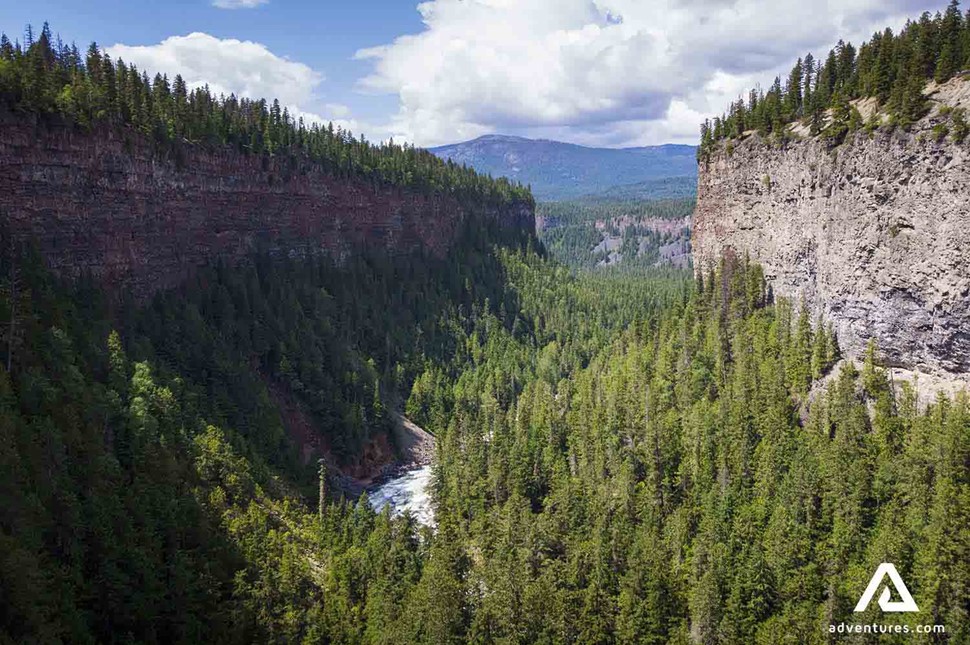 The area surrounding Helmcken Falls offers a wide range of activities all year round, from hiking, whitewater rafting, and horseback riding in summer to skiing, snowmobiling, snowshoeing, and ice fishing in winter.
How to get to Helmcken Falls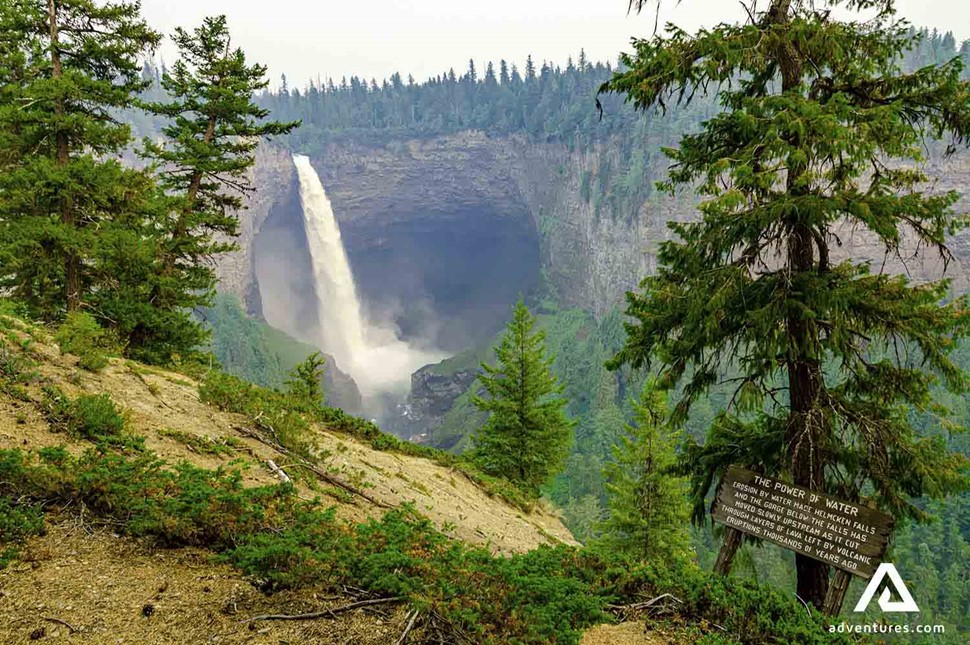 The falls can be easily accessed via a paved side road. It leads to a viewing platform that offers the best view of the falls and canyon.
If you're willing to put in a bit more effort, a few other hiking trails also take you to different views of the falls.
Brink Trail: This 4-km-long trail begins at Dawson Falls and continues down the south bank of the Murtle River until it reaches the brink of Helmcken Falls. The trail takes just over an hour to finish and the views at the end are truly rewarding.
Helmcken Canyon: A 30-minute walk to the west from the main viewpoint takes you to the rim of Helmcken Canyon. From there, you can see the junction of the Murtle and Clearwater rivers, 250 m (820 ft) below.
Gattling Gorge trail: This trail is the narrowest point of the Clearwater River, which is about 20 m (66 ft) wide. It's located at the head of the Helmcken Canyon. You can access the gorge from the main viewpoint of Helmcken Falls, but it might be hard to see, since there are few signs. The one-way hike is about 1.5 hours.