Bridal Veil Falls is a 34-meter-tall waterfall on Manitoulin Island. It is one of the few waterfalls in the Lake Huron region and a very picturesque place to visit. A steel stairway leads down to the gorge and the best view of the falls. You can even walk around the falls to take in all their beauty and the water tumbles down in a sheet – reminiscent, of course, of a bridal veil – into the gorge. The Bridal Veil Falls is one of Manitoulin's most popular attractions.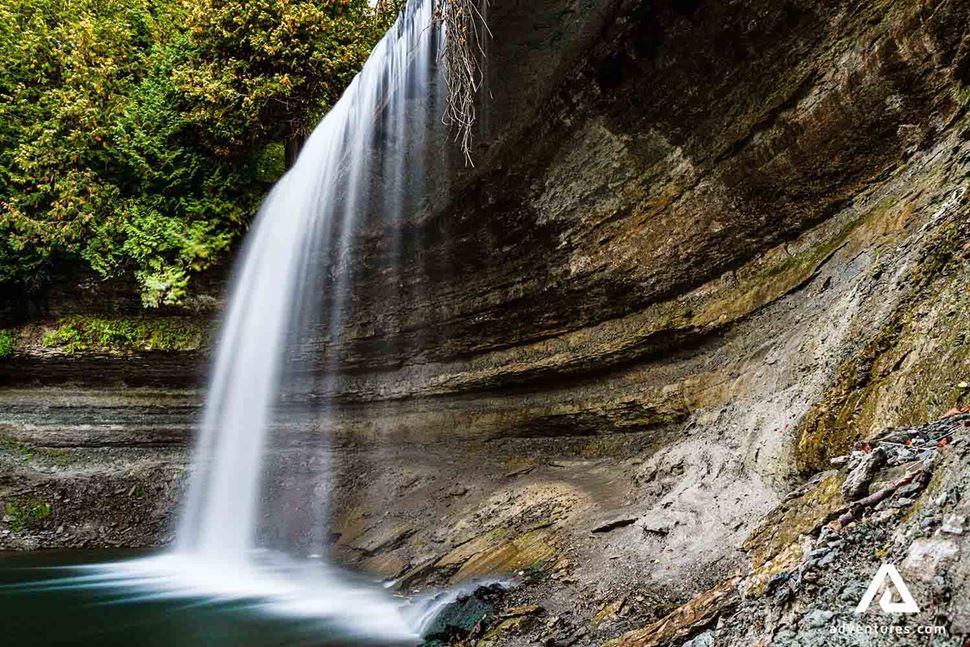 Where is Bridal Veil Falls?
Bridal Veil Falls is located close to the town of Kagawong, on Lake Huron's Manitoulin Island in Ontario, Canada. 
How to get to Bridal Veil Falls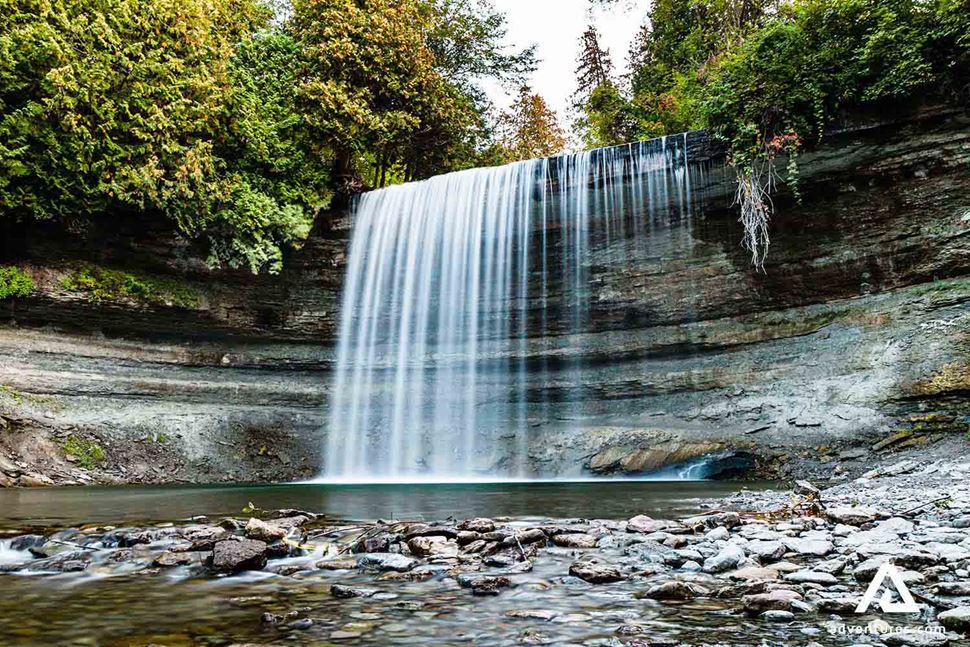 There are two parking lots and two entrances to the falls - one from the steel staircase next to the falls, and the other from a spot a few hundred yards down the trail. Both entrances are accessible from Highway 540.