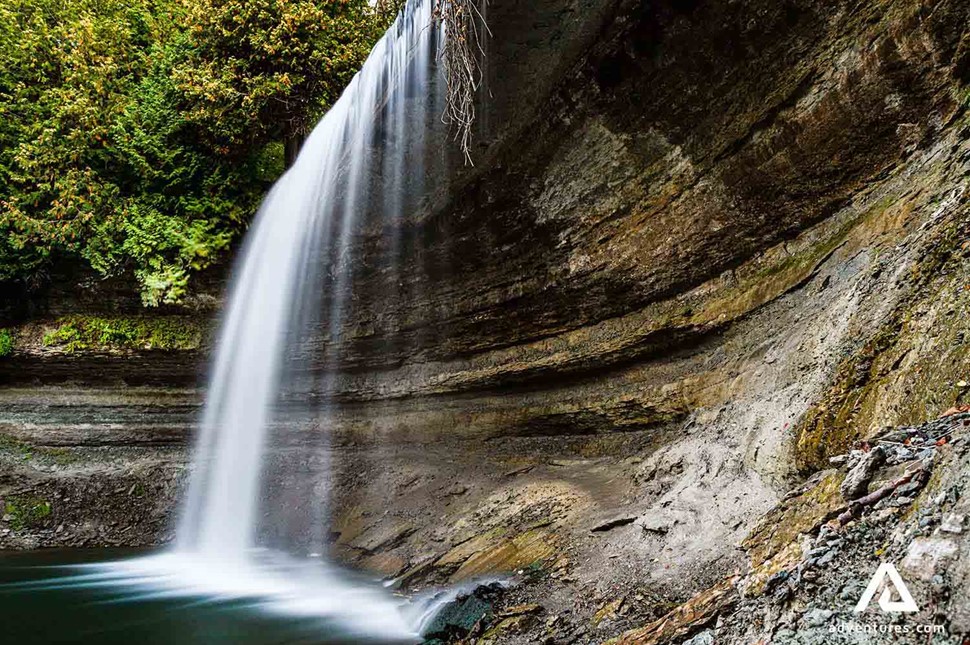 Where is Bridal Veil Falls Located?
Bridal Veil Falls is located close to the town of Kagawong, on Lake Huron's Manitoulin Island in Ontario, Canada. 
How to get to Bridal Veil Falls
There are two parking lots and two entrances to the falls - one from the steel staircase next to the falls, and the other from a spot a few hundred yards down the trail. Both entrances are accessible from Highway 540. 
A small parking lot allows easy access to the waterfall and the trail system. Arrive early or find a parking spot along the side of the road during the summer months, when it tends to be busier.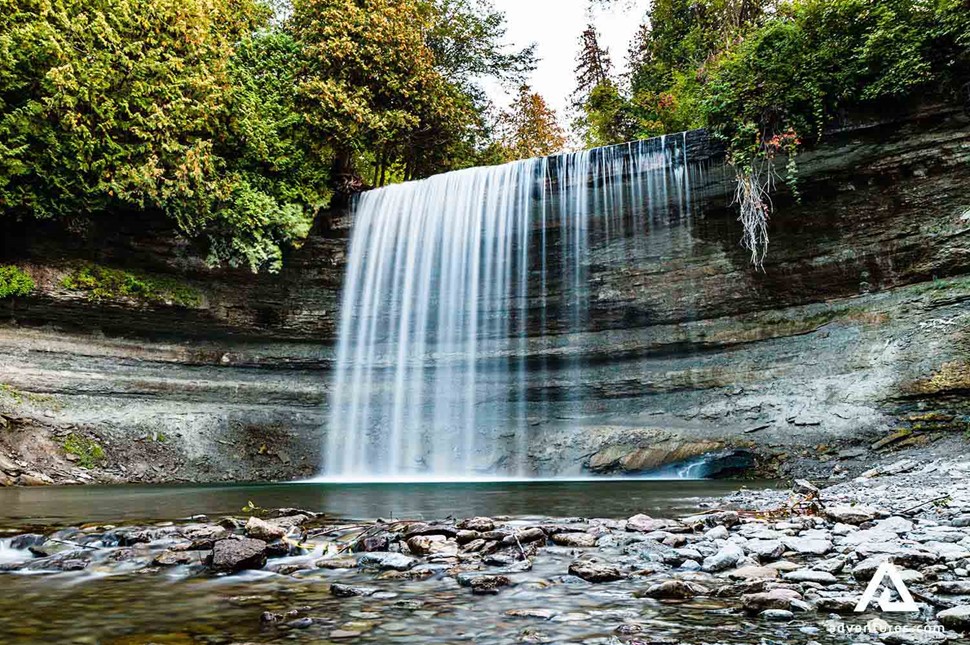 General information about the Bridal Veil Falls
Height - 34 m (112 ft)
Location - Ontario, Canada
Best time to visit - Summer
Activities - Hiking, Photography, Swimming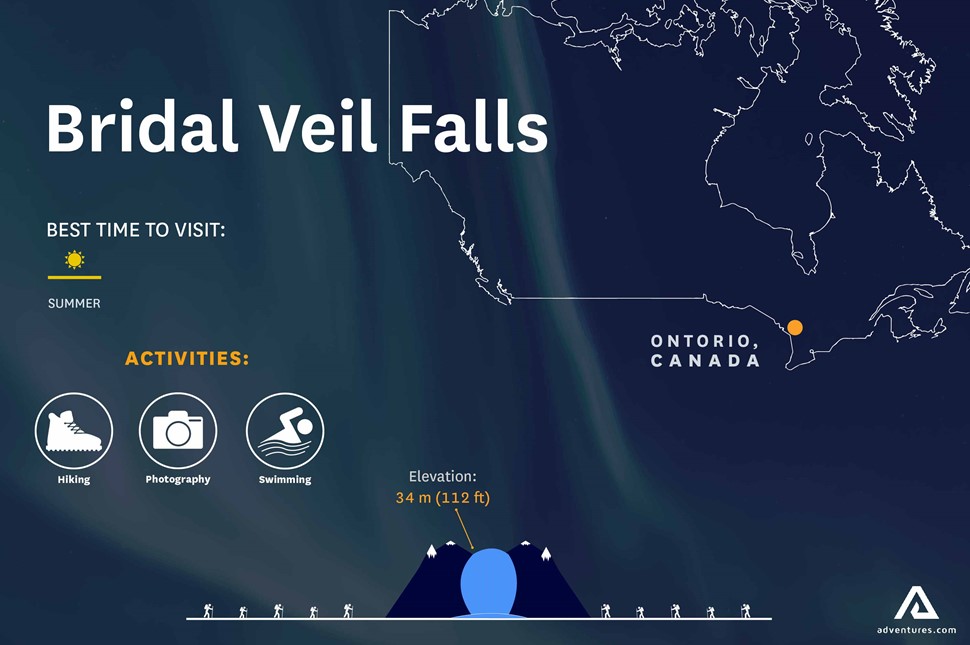 Things to do at Bridal Veil Falls
Hike to the Falls
There's a steel staircase and an easy walking trail that leads up to the falls. If you plan to swim in the natural pool at the foot of the falls, come prepared with water shoes as the rocks at the bottom of it tend to be sharp and slippery.
Photography
Don't feel like getting into water? Take your camera and take advantage of several observation platform for a perfect shot!
To get a shot of the smaller waterfalls and hillsides with seasonal wildflowers, follow the hiking trails on either of both sides of Kagawond River. Pay attention along the way, as there may be some poisonous plants, such as poison ivy.
Old Mill Heritage Centre
The trail and the river lead to the history-rich town of Kagawong. Kagawong calls itself "Ontario's Prettiest Village" and if you visit here, you are sure to find out why.
You can begin getting to know the town by walking besides waterfront and visiting the Old Mill Heritage Centre. The building, today housing an art gallery and museum, once used to be a pulp mill and provided paper for Sears Roebuck catalogues. There's a big variety of family-friendly exhibitions to choose from.
You can the museum for free, but donations are welcome.
Where to stay near the Bridal Veil Falls
If you decide to stay near the Bridal Veil Falls overnight, there's a few possibilities to explore.
Hide Away Lodge offers a comfortable, family-friendly stay. This family-run lodge, built in 1950's, faces east, offering the best views over the LaChoche Mountains and the North Chanel. Try out yourself at bocce ball or horseshoes, or simply relax in a reading book. If you're looking for a more active adventure, you can rent a kayak or canoe.
Meldrum Bay Inn & Restaurant offers accommodation at the western end of the island. The restaurant serves delicious home-made meals served by the waterfront views. You can spend your afternoons relaxing on the patio, and stay at one of the unique rooms provided at the inn.