Where is Lake Huron?
Lake Huron is located south of Lake Superior and east of Lake Michigan. It drains into Lake Erie to the south. Lake Huron is connected to Lake Michigan by the Straits of Mackinac and technically they can be considered as one huge lake. Lake Michigan is bordered on the west by the state of Michigan in the U.S. and, on the east, the Canadian province of Ontario.  
How was Lake Huron formed?
Like the other four Great Lakes, Lake Huron was created by the melting of retreating glaciers at the end of the last ice age. During the last glacial retreat, much of the land beyond Lake Huron's shoreline naturally revealed large, polished rocks. These rocks eroded over time and formed the mountains and hills we see today.  
History of Lake Huron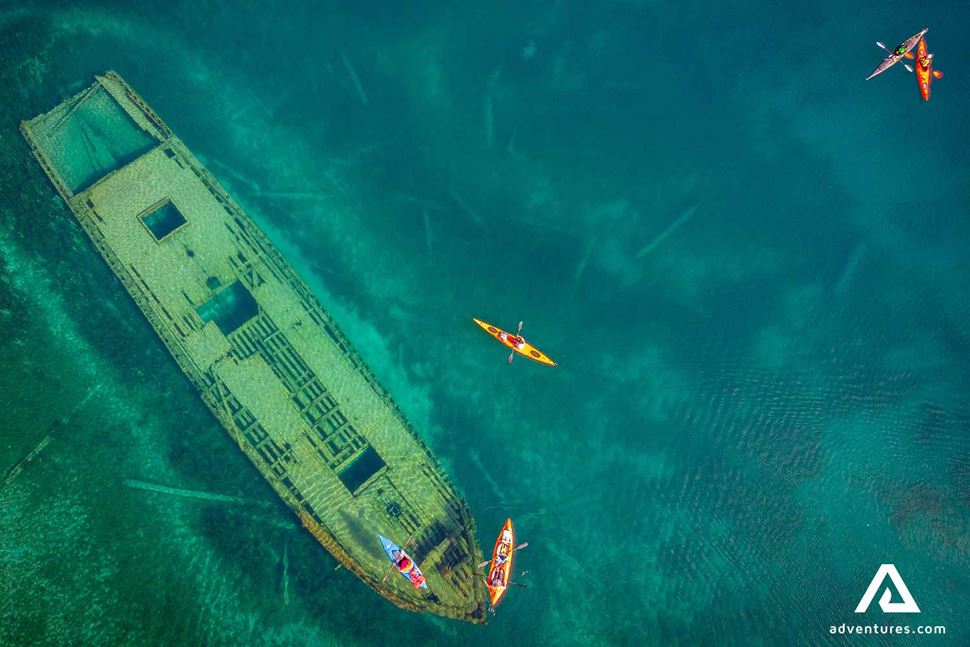 The turquoise waters of Lake Huron hide a long history of shipwrecks, relics of 9000-year-old Indigenous cultures, and even a forest of 7000-year-old trees!  
Nearly 1000 shipwrecks lie beneath the surface of Lake Huron because of its islands, shallows, and impressive storms. Fathom Five National Marine Park in Ontario is home to five of these sunken ships. 
When to visit Lake Huron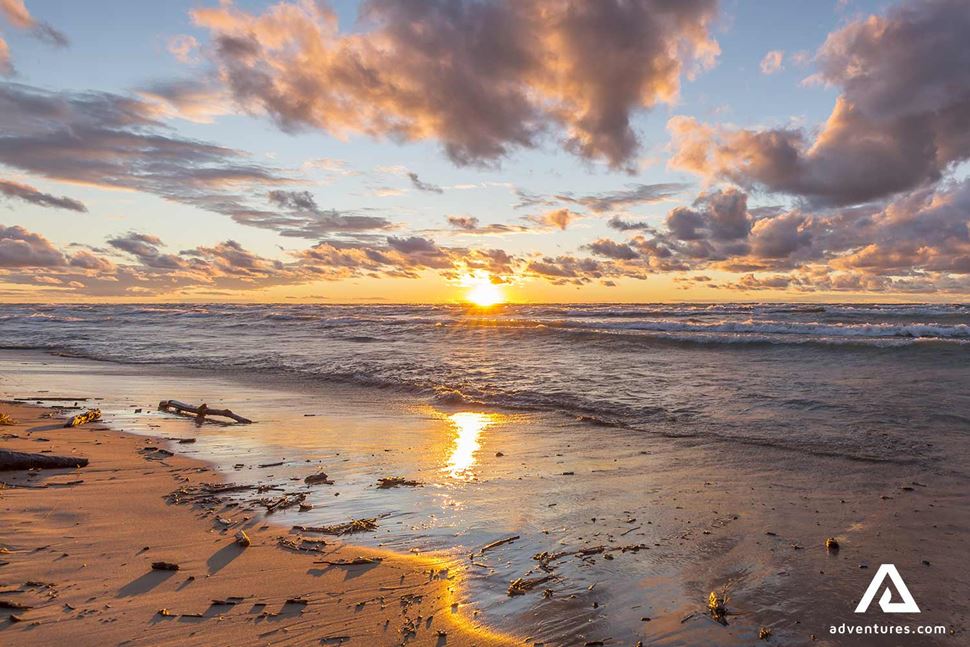 The best time to visit Lake Huron is summer, when you can appreciate its beautiful sandy beaches, swim in its moderately warm waters, take ride in a boat, or simply relax in the sun.  
Where to stay in Lake Huron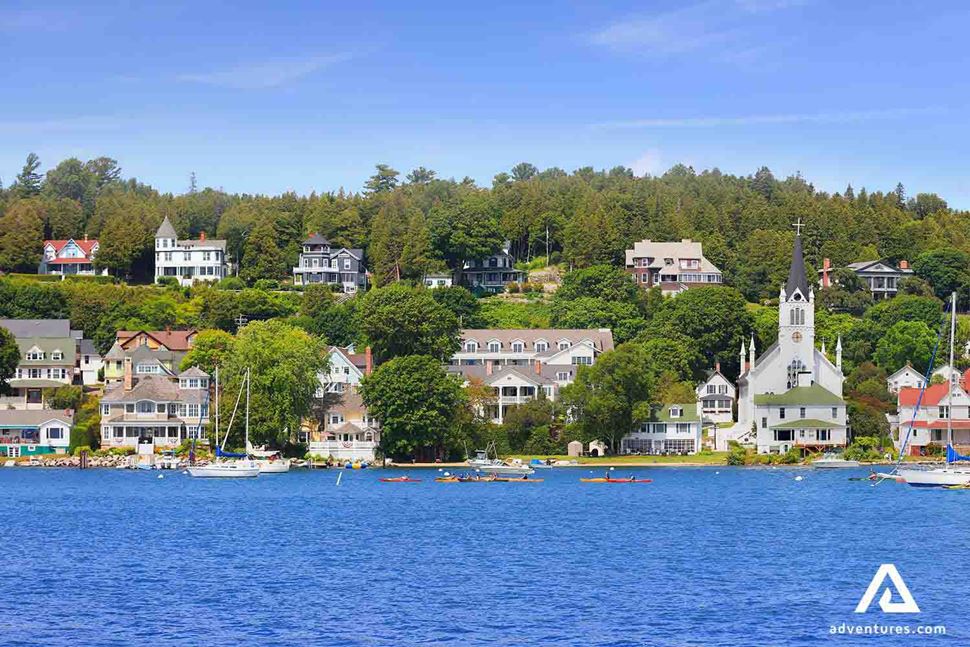 Lake Huron offers lots of lodging options along its coast. Traveling along the lake's shoreline, you'll see rows of beach cabins and family-owned resorts inviting you to stay overnight. 
Lake Huron Beach Cabins
Anywhere north of Port Huron on the Ontario side of Lake Huron, you'll see beach cabins. 
If you're looking for more modest accommodation, there are several campgrounds as well. 
Things to do at Lake Huron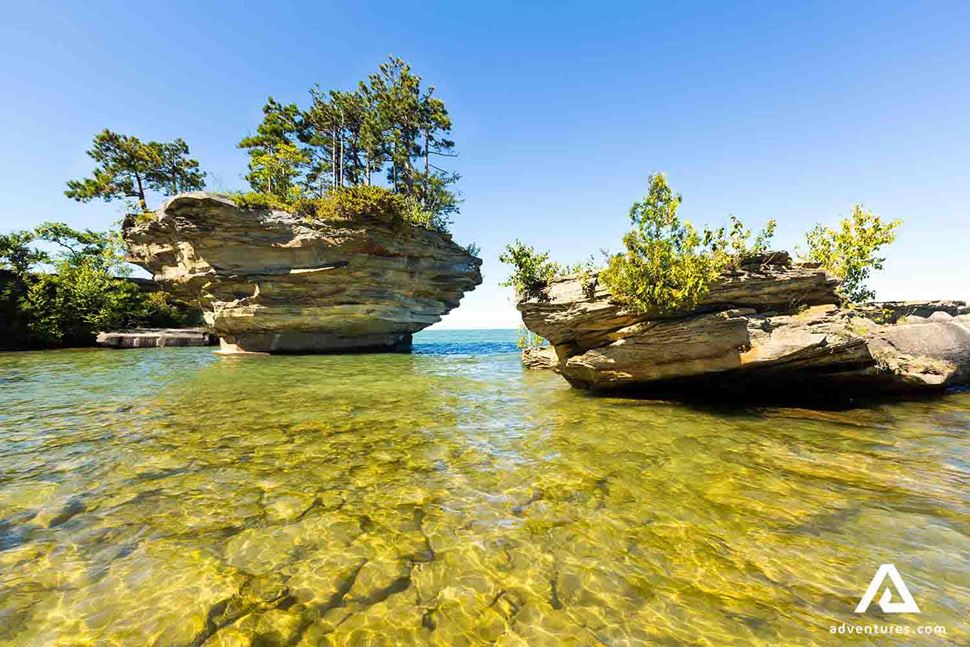 Lake Huron's shore is a paradise for every outdoors lover. It's especially suitable for families with kids because there's plenty to do for little ones as well.  
Beach Day at Lake Huron
Lake Huron is known for its many beautiful beaches. Spend the day with your family building sandcastles, enjoying a good book, or simply relaxing in the sun. 
Tawas Point Lighthouse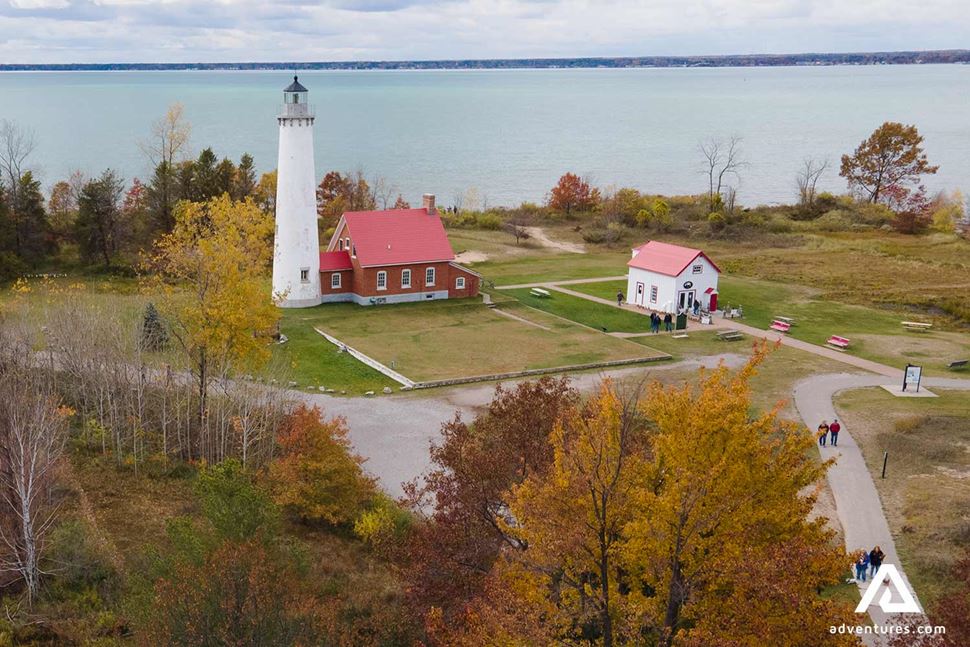 The Great Lakes are known for their historic lighthouses, and Lake Huron is no exception. Tawas Point Lighthouse, located in Tawas Point State Park in Northern Michigan, was built in the 1870s to prevent yet another shipwreck. Today it's a picturesque place to watch sunrises and sunsets over Lake Huron.  
Getting out onto the water
Take a boat out to Lake Huron to test the waters. The many rental providers around the lake offer jet skis, wave runners, pontoon boats, and motorboats for an hour, a day, or a week.  
Hiking at Lake Huron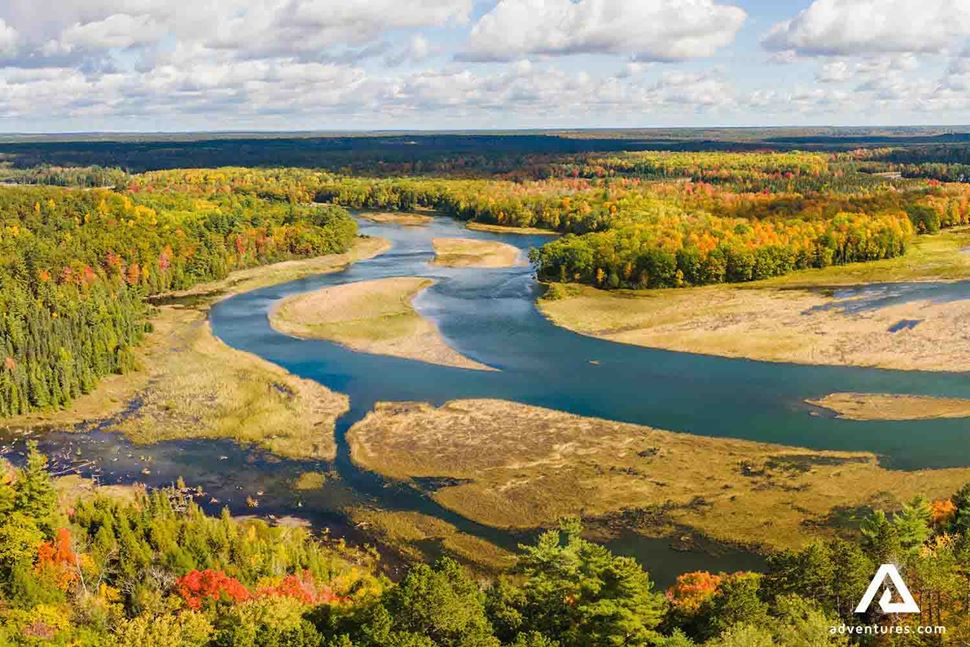 The best way to get to know the area is by hiking. The seven-mile long Highbanks Trail, 15 miles south of Oskoda, Michigan in the Huron-Manistee National Forest, offers the best sightseeing on the U.S side. Don't forget to bring bug spray, plenty of water, and energy bars!