Where is Lake Winnipeg located?
Lake Winnipeg is situated in south-central Manitoba, Canada, just outside the city of the same name – Winnipeg.
How to get to Lake Winnipeg?
Lake Winnipeg can be reached by plane, bus, car, train, or taxi from Winnipeg city, Vancouver, and Toronto. The most convenient way to get to the lake from Winnipeg is by car, which takes about 3 hours. For travelers from Vancouver and Toronto, the fastest way to reach the lake is by taking a flight and a bus.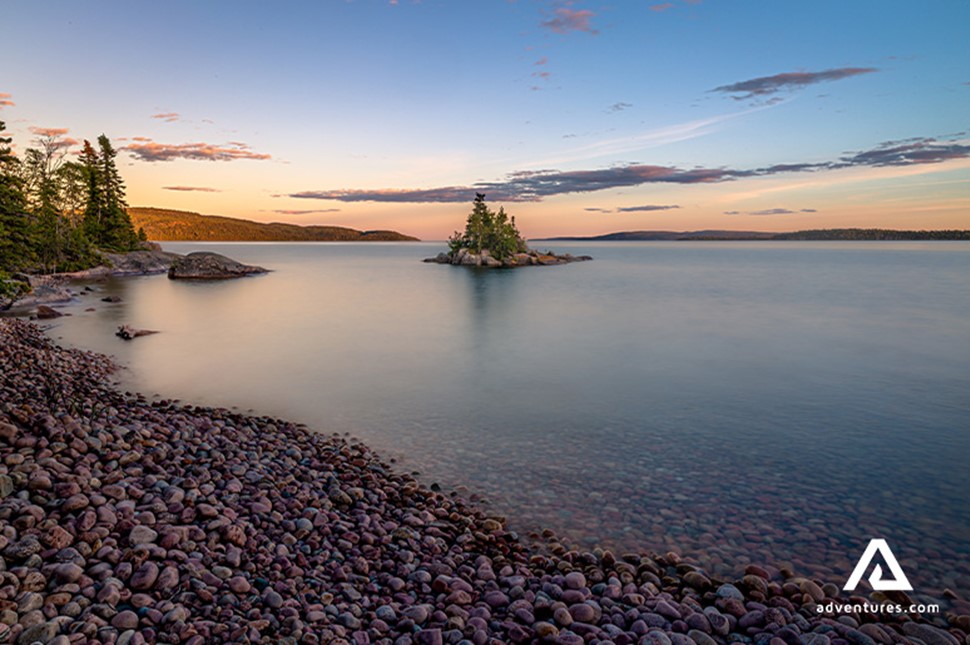 General information about Lake Winnipeg
Formed

12,000 years ago 

Size

– 24,514 km²

Length

– 416 km

Width

– 100 km

Average/maximum depth

– 12 m / 36 m 

Water volume

– 284 km³

Elevation

– 217 m
What is Lake Winnipeg known for?
For many travelers, it has magnificent open waters and lovely beaches. Being on the list of one of the greatest freshwater lakes in Manitoba, Lake Winnipeg is valuable in many aspects. First, it's home to many First Nations and Métis people. It's where various tourist and recreational activities occur, and it's a known source of hydroelectric power. The lake also sustains recreational and commercial fishing.
History of Lake Winnipeg
Henry Kelsey was the first European who visited the lake in 1690. Formed 12,000 years ago, Lake Winnipeg is what's left of once massive glacial Lake Agassiz. Because of its length, the lake used to serve as a transportation path, now being among the continent's oldest trading routes. Currently, this freshwater lake holds its importance in shipping, fishing, and tourism areas.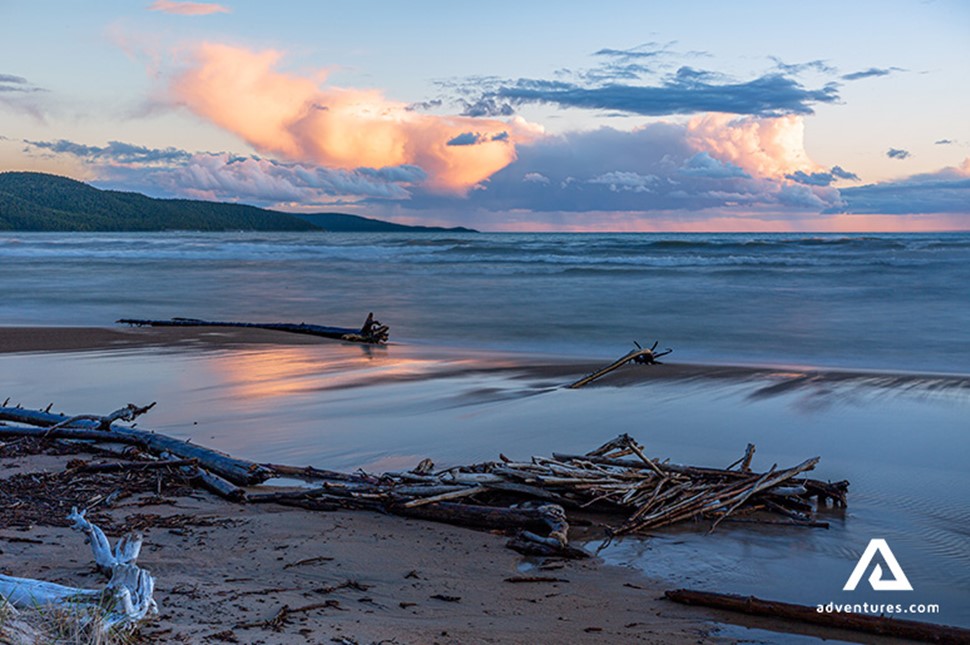 Interesting facts about Lake Winnipeg
The Indigenous people of Canada, Cree, called the lake "win nipee," which means "muddy water".  





Lake Winnipeg is the 12th largest lake in the world. 





Lake Winnipeg is home to seven million people. The habitants of this area, which also include 14 First Nation communities, and the wildlife are protected according to the Canada-Manitoba agreement. 





Only one river flows out from the lake called the Nelson river. 





Lake Winnipeg serves as a source of hydroelectric power to more remote areas of the country.
What to do at Lake Winnipeg
Swimming in Lake Winnipeg
What is one of the most fun activities to do near the lake? Of course, swimming and walking around the sandy shores. Lake Winnipeg has numerous beaches where you can spend your days swimming, boating, or just lying on the shore relaxing and having a picnic. One of the most-liked beaches is Sunset Beach in the town of Grand Marais. If you love water sports, why not rent a kayak or a jetski at Gull Harbour Marina?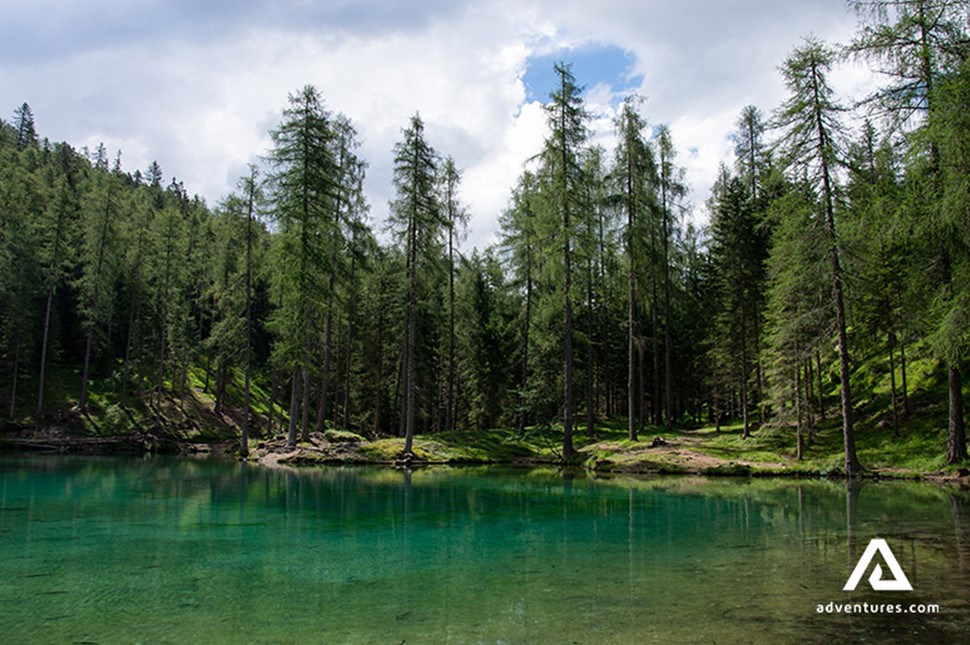 Fishing in Lake Winnipeg waters
Knowing how essential fishing is to Lake Winnipeg, why not try catching a fish yourself? Those who find themselves skilled fishers will definitely have a good time, and those who are just trying this activity for the first time will have a chance to try something new, surrounded by beautiful wilderness and clean air. Spend your day in a fishing lodge on the Winnipeg River to get the most out of this experience.
Bird watching near Lake Winnipeg
If you're thinking of ways to change your pastime or you're an avid wildlife lover, then spend your time near Lake Winnipeg watching pelicans, eagles, cormorants, and many more beautiful birds around the shore. One of the best bird-watching hotspots is Hecla-Grindstone Provincial Park, which has 13 bird-watching trails.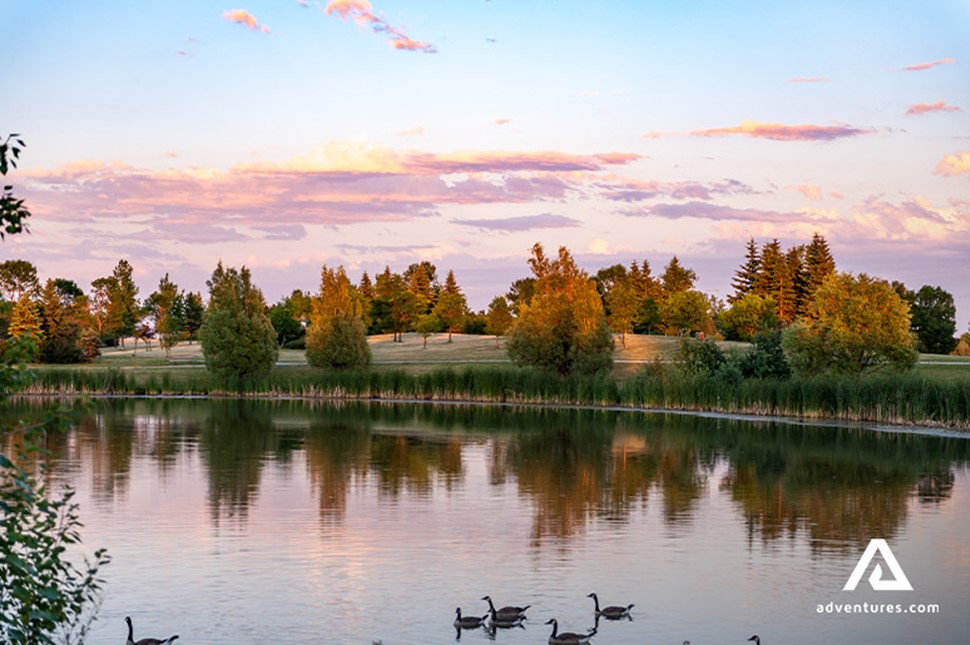 Hiking near Lake Winnipeg
Going for a long walk or a hike helps us get familiar with the surroundings faster and explore the area we're traveling through. Going on a hike near Lake Winnipeg is a real treat because of its beautiful scenery and tranquility. Try out one of many trails around the lake, Ancient Beach Trail, which is perfect for those looking for an easy and pleasant walk. And for those who feel adventurous and are more advanced in hiking, explore Elk Island Loop and its trails.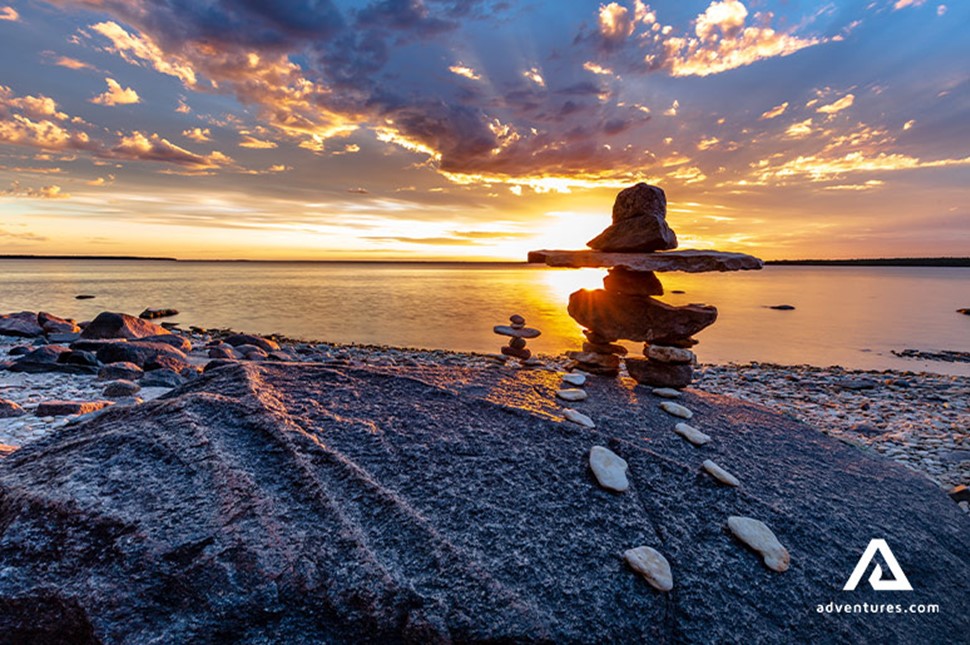 Best time to visit Lake Winnipeg
Weather-wise, the best time to spend near Lake Winnipeg is from June to September. Those who love the summer warmth should visit the lake during July and August. But note that these months (August, July, and even January) are the busiest and most crowded with tourist months, so a stay during this time will be expensive. The least crowded month is December, so while the weather might seem chilly, the place is less packed with tourists, and the accommodation prices have dropped.
Where to stay near Lake Winnipeg
There is a lot to see around the shores of Lake Winnipeg. A pleasant and comfortable place to stay is essential to enjoy the area. Remember that there are plenty of nice and relaxing means of accommodation that'll get you into an adventurous spirit.
Campgrounds near Lake Winnipeg
For some, camping might be associated with getting stuck in the middle of the woods without any amenities, but this is no longer the case. Spend your days with friends and family on the campground of Winnipeg Beach Provincial Park, where you'll be surrounded by nature in comfort. Here you'll be able to relax and enjoy some outdoor activities, such as walking around the sandy beach, swimming, fishing, playing volleyball, etc. And if you'd love to be closer to Lake Winnipeg, try out Camp Morton Provincial Park.
Cabins and lodges near Lake Winnipeg
Another fun choice when considering where to spend your holidays is renting a cabin or a lodge. It's essential to remember that it would be in a convenient location but still surrounded by a calm environment. Some of these could be found in Hecla-Grindstone Provincial Park.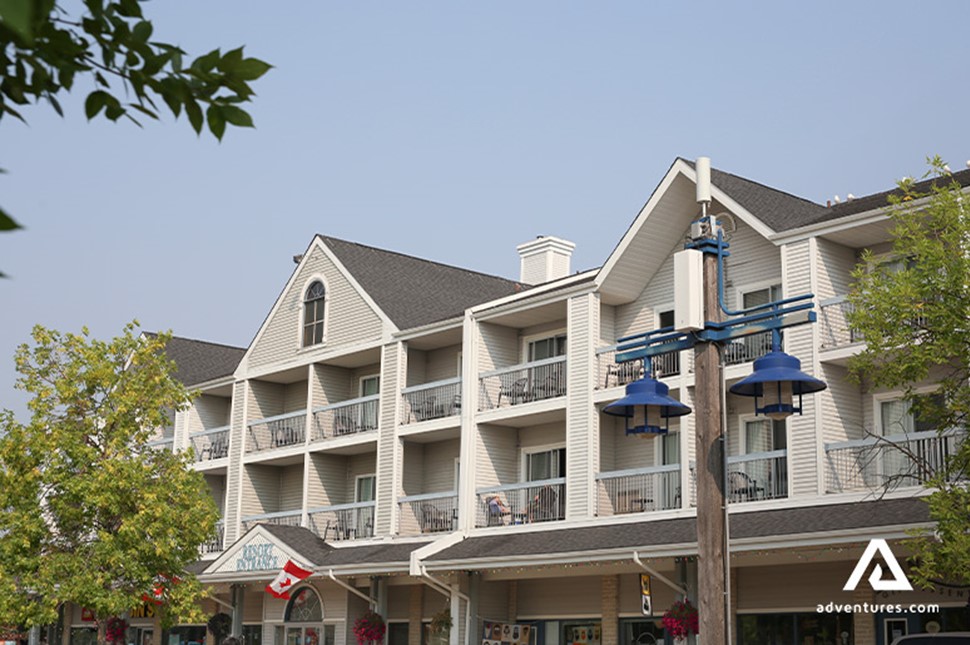 Attractions nearby Lake Winnipeg
What are some of the must-visit places near Lake Winnipeg? There are numerous attractions that wait for you just on the shores of Lake Winnipeg.
Hecla-Grindstone Provincial Park
This isn't the regular park as it's an area that includes Hecla Island, Grindstone area, and Black Island. Here you'll have a chance to explore nature by going on hikes in its impressive forest, taking walks along a rocky shore, or finding yourself near Wildlife Viewing Tower, where you'll be able to watch the wildlife and take striking pictures. If you miss some urbanistic views, visit the restored Hecla Village, named after an Icelandic volcano, to learn more about its history.
Grand Beach Provincial Park
One of the most famous beaches in Manitoba, Grand Beach Provincial Park, is there to provide you with a whole beach-day experience and much more. Rest properly on soft sand, looking at the water. Have fun playing volleyball and tennis, or try the golf course nearby. If you're a water sports enthusiast, take advantage of an opportunity to go for a swim, rent a kayak, or try paddleboarding or water skiing. Got hungry? Not a problem as there are plenty of restaurants nearby. Why not go on a picnic if you prefer a quieter lunch? The park has shelters for this occasion.
A day trip to Gimli
Spend a day in Gimli, an area where Icelandic culture is alive and thriving. Learn more about its history by visiting some influential attractions – Gimli Viking Statue and New Iceland Heritage Museum. After you become familiar with the community's history, it's time for fun beach activities. On your way here, you can also admire some art by passing through the Gimli Harbour Wall – an outdoor art gallery full of murals on the wall. Enjoy the beach day at Gimli Beach, where you can go swimming, kayaking, or jet skiing. Don't forget that there's plenty to do on the shore, too – play volleyball or go to a farmers market.