Where is Peyto Lake located?

Peyto Lake is in Banff National Park in the Canadian Rockies, near the Icefields Parkway.  
Why is Peyto Lake so blue?
Like many other glacier-fed lakes in Banff National Park, Peyto Lake is a bright blue. Particles of glacial rock flour enter the lake in meltwater running off nearby glaciers, and refracted light creates the vivid blue color.  
When to visit Peyto Lake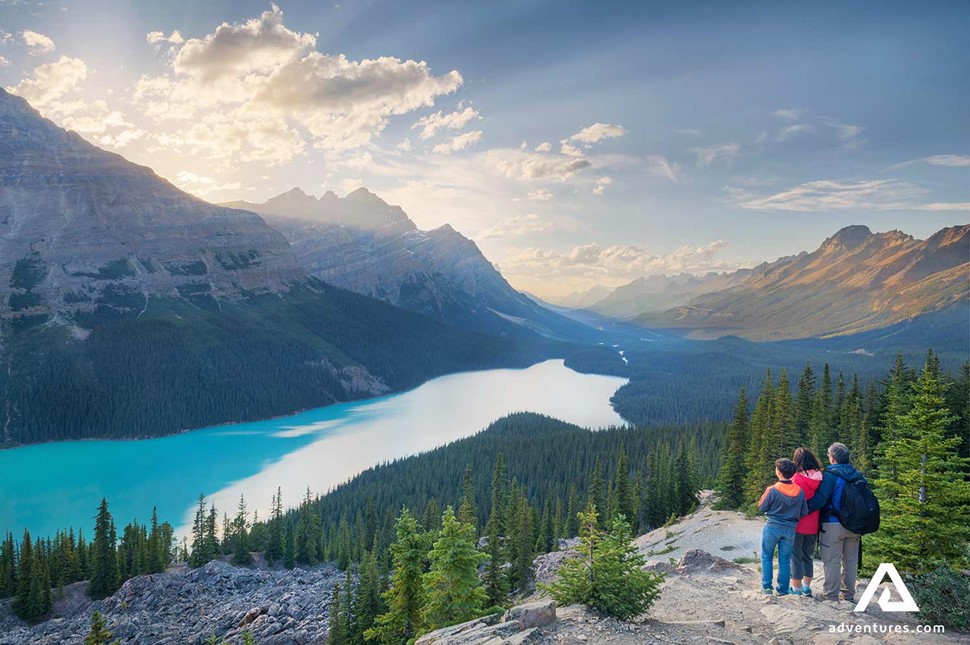 The best months to visit Peyto Lake are between June and September. If you come after the first snowfall but before the lake starts to freeze, you'll be rewarded with a contrasting view of vivid blue water and white snow. 
How to get to Peyto Lake
Peyto Lake is located on the Icefields Parkway, around 40 km (25 mi) north of Lake Louise. Keep an eye on the road signs. Turn left to reach the parking lot and the hike up to the lookout. 
Where to stay in Peyto Lake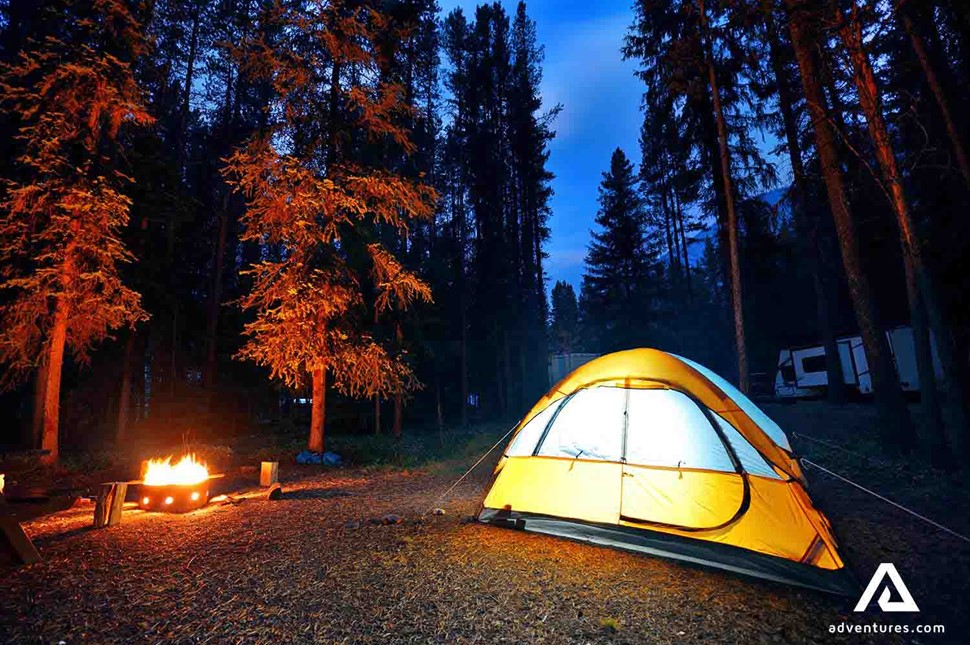 You can't camp at Peyto Lake, but there several campsites nearby. Campsites in Banff National Park are first-come, first-serve and reservation-based.


Waterfowl Lakes Campground – the largest campsite, with 116 campsites located between the beautiful Waterfowl Lakes. It operates on a first-come, first-serve basis.   
Mosquito Creek Campground – the closest campground to Peyto Lake offers great views of the Bow River. 
If you don't feel like camping, there are also lodging opportunities at Bow Lake. It's a historic lodge with a gorgeous location.  
The closest notable hotels are at Lake Louise. If you're traveling in summer, make sure to book your accommodation early as possible, as this is the most popular season to visit Peyto Lake.
Things to do at Peyto Lake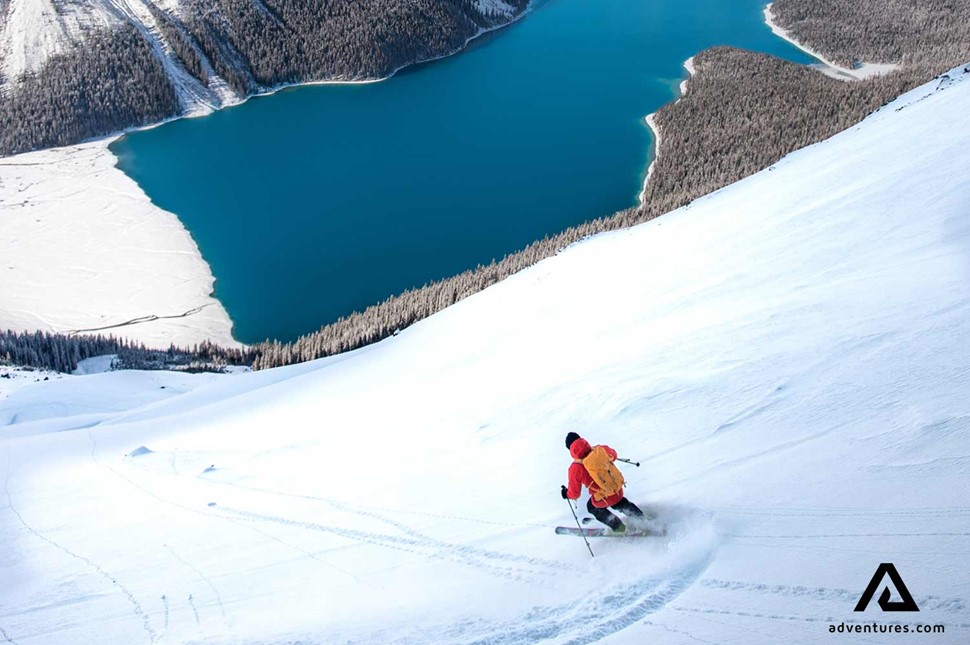 There are plenty of activities for nature enthusiasts at Peyto Lake. From excellent hiking to fishing and snowboarding, there's enough to do all year round.


Hiking at Peyto Lake 
Peyto Lake offers excellent hiking opportunities. Grab your hiking boots and get ready to start exploring! 
Peyto Lake Overlook 
This great short hike is suitable for any skill level. It begins with a walk to the first viewpoint and then continues to an overlook of the Bow Ridge. The 2.7 km trail leads to one of the best views of the Peyto Glacier, the source of Peyto Lake. 
Bow Summit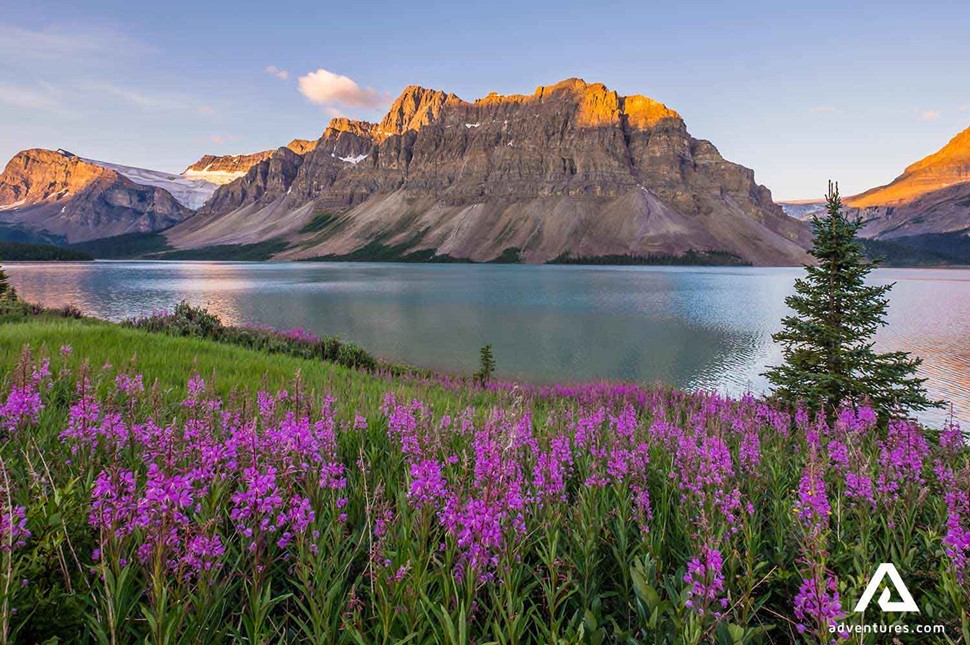 This hiking trail goes past the first two viewpoints of Peyto Lake, then crosses a ridge to reach the view to Bow Lake below. This 6.6 km trail is perfect if you're looking to enjoy nature and get a bit of a workout.  
Observation Peak 
Observation Peak is one of the best hikes in Banff National Park. Named by Charles Noyes in 1899, this peak offers an incredible view of Peyto Lake and the surrounding mountains. This 8-kilometer trail presents a bit of a challenge, but it's totally worth it! 
Caldron Peak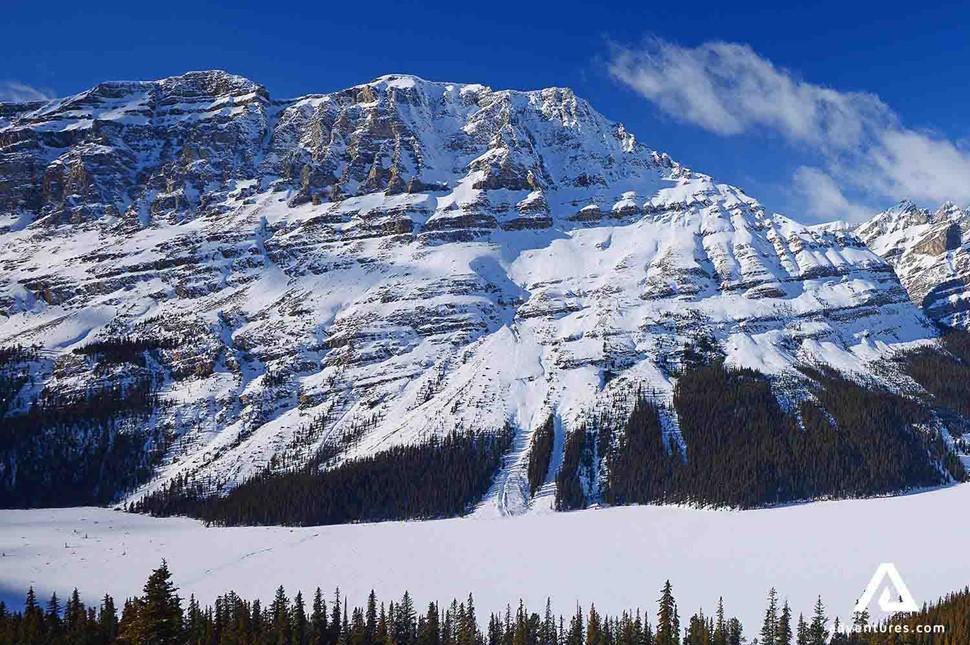 This full-day hike requires more physical and technical endurance. It involves crossing Peyto Creek and route-finding that requires experience and knowledge of the mountains. Apart from that, it's a beautiful day in the mountains.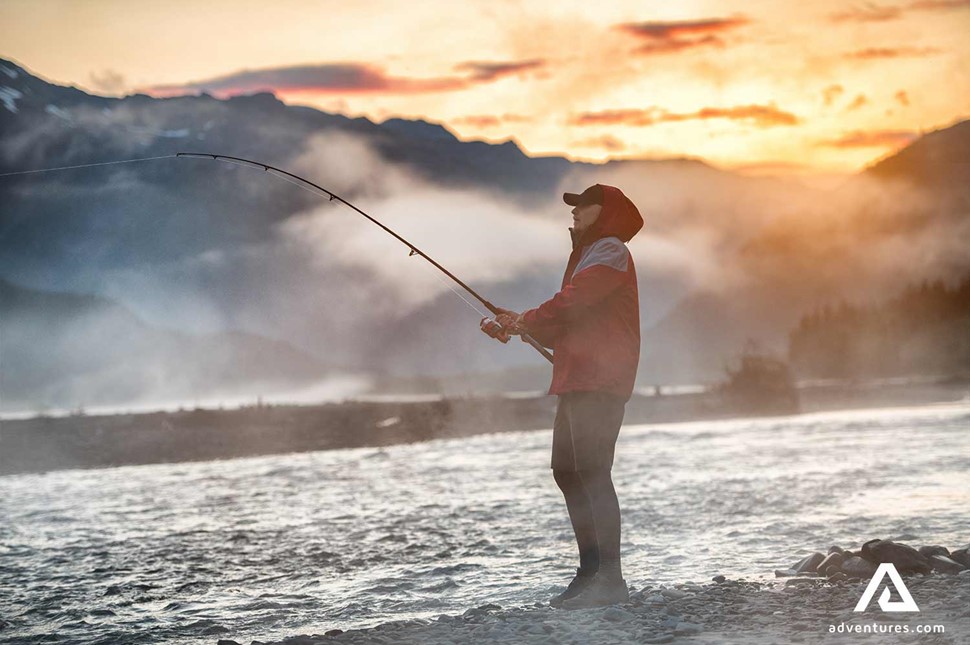 Fishing in Peyto Lake, like in most waters of Banff National Park, is permitted if you have a license. Fishing is the perfect way to spend a day at the lake because you can not only enjoy the views but also expect a good catch! Fishing season at Peyto Lake is from July 1st to October 31st and catch & release only.


Skiing and snowboarding at Peyto Lake 
Experienced skiers and snowboarders with backcountry knowledge can go skiing at Peyto Lake. The most popular skiing routes are Bow Summit and Observation Peak.