Where is Lake Superior located?
Situated in central North America, Lake Superior lies on the border between Canada and the United States. It washes the shores of Ontario, Minnesota, Wisconsin, and Michigan.
How to get to Lake Superior?
Lake Superior can be reached by plane and bus or car from central Canada's cities such as Toronto, Hamilton, Ottawa, or Montreal.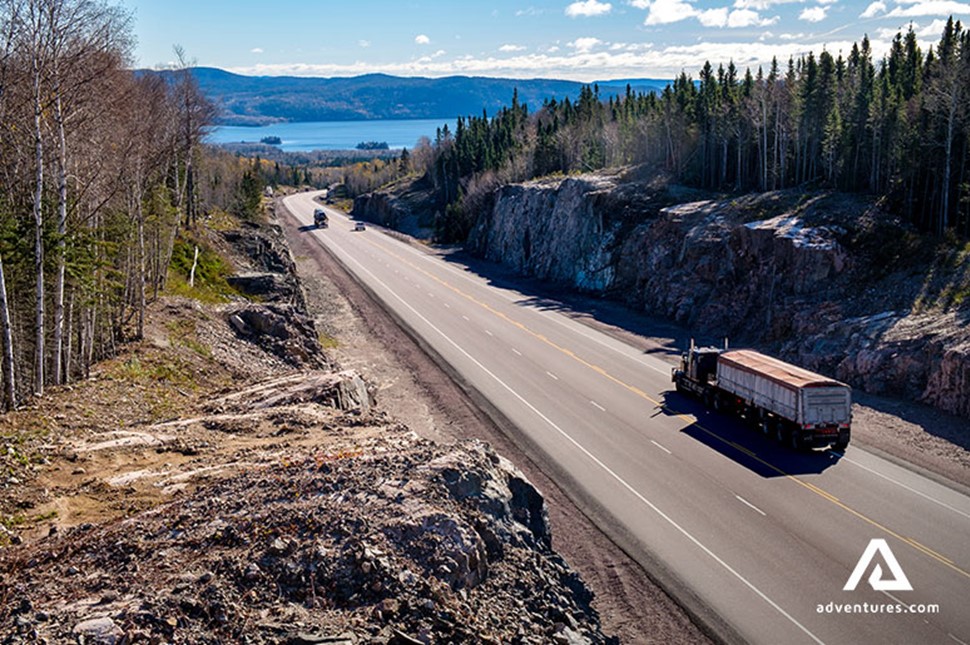 General information about Lake Superior
What is Lake Superior known for?
Besides being the world's largest freshwater lake by area and the deepest lake of all the Great Lakes, Lake Superior is also famous among tourists who can try various water-based activities and exciting attractions along its shores.
Lake Superior is important in everyday life: It has an impact on weather, it's a vital fresh water source, it reinforces commerce, and it is a base for various tourism activities.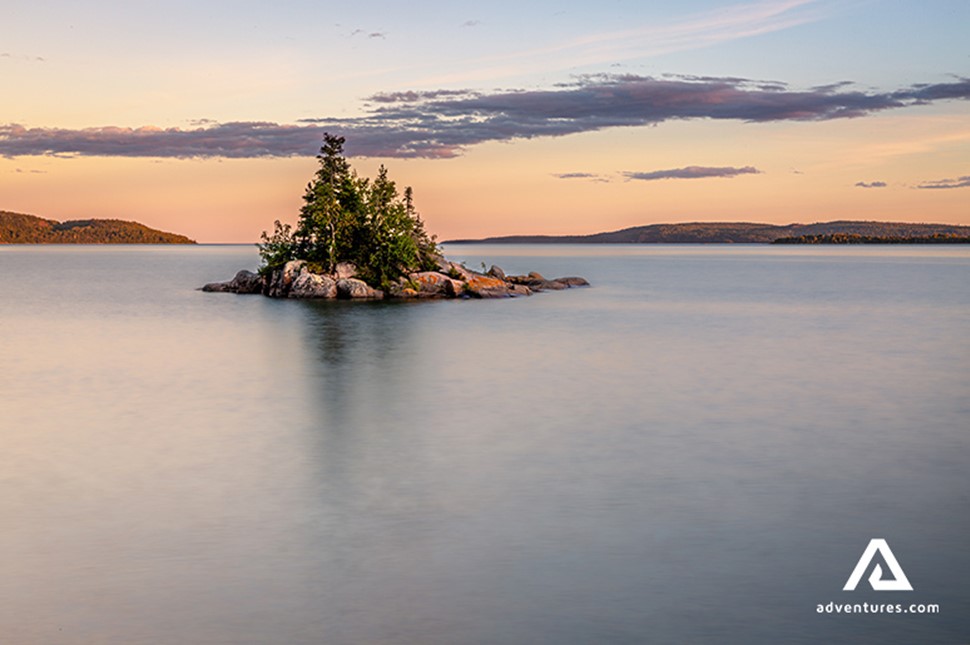 History of Lake Superior
It was 10,000 years ago when the first people came to the shores of Lake Superior. The lake was first called "Gichigami" in the Ojibwe language. The name changed in the 17th century because of the French explorers. Soon it became known as "Lac Supérieur," meaning "upper lake." The reason behind such a name was that the lake was situated above Lake Huron. The first European who saw Lake Superior was explorer Étienne Brûlé in 1622.
Interesting facts about Lake Superior
The lake holds 10% of the earth's fresh surface water. 





350 ships have been wrecked in Lake Superior, taking more than 10,000 lives. This is because there are no harbors that would protect ships in case of a strong storm. 





The world's largest lake by area contains more water than the rest of the Great Lakes combined. 





Lake Superior is the cleanest and clearest lake among all the Great Lakes. 





It's the coldest lake of all the Great Lakes, its average temperature being 4°C. 





It takes 194 years for the water to flow through Lake Superior. 





Lake Superior receives water from more than 200 rivers.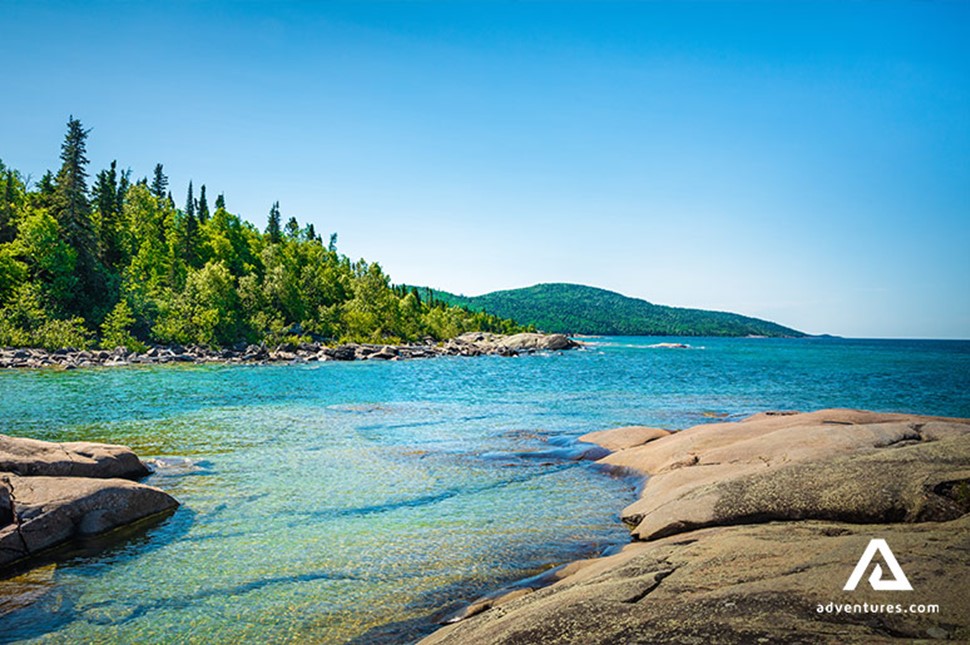 What to do at Lake Superior
Look at pictographs
Pictographs – the earliest known form of writing are symbols that define a specific word or phrase. Find out more about these old relics at the Agawa Rock Pictograph site, where you'll have a chance to see them with your own eyes, surrounded by beautiful nature. This activity is beneficial if you're interested in the history of Indigenous peoples. And who wouldn't want to explore this "museum" under the open sky?
Hike near Lake Superior
A pleasant environment surrounds Lake Superior, so why not go on a hike, especially when there are many trails? In Lake Superior Provincial Park alone, there are 11 hiking trails, including the Nokomis trail that overlooks the lake. For those who love greenery and want to go along the lake and dip their feet into the water, go on a hike at Orphan Lake trailhead.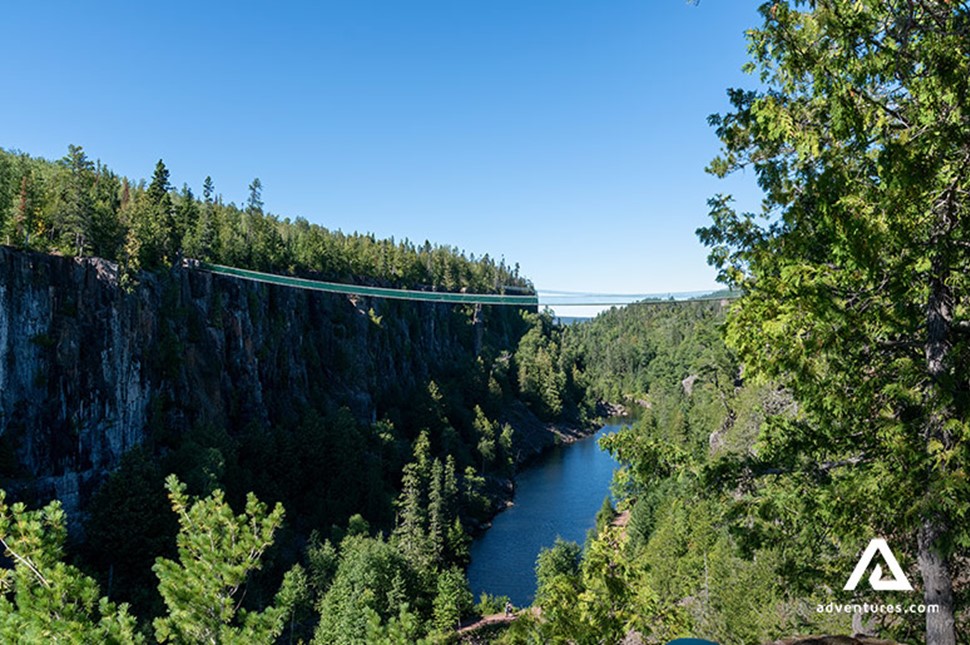 Fish in Lake Superior
Lake Superior is true fishing heaven. There are more than 80 species of fish found in the lake. Even though you can fish all year round, it's convenient to know when the chances of catching a fish are the highest. It's checked that the best time for successful fishing is from April to June. For example, if you wish to catch a "signature" fish of Lake Superior, trout, the best time to do it is during May and June.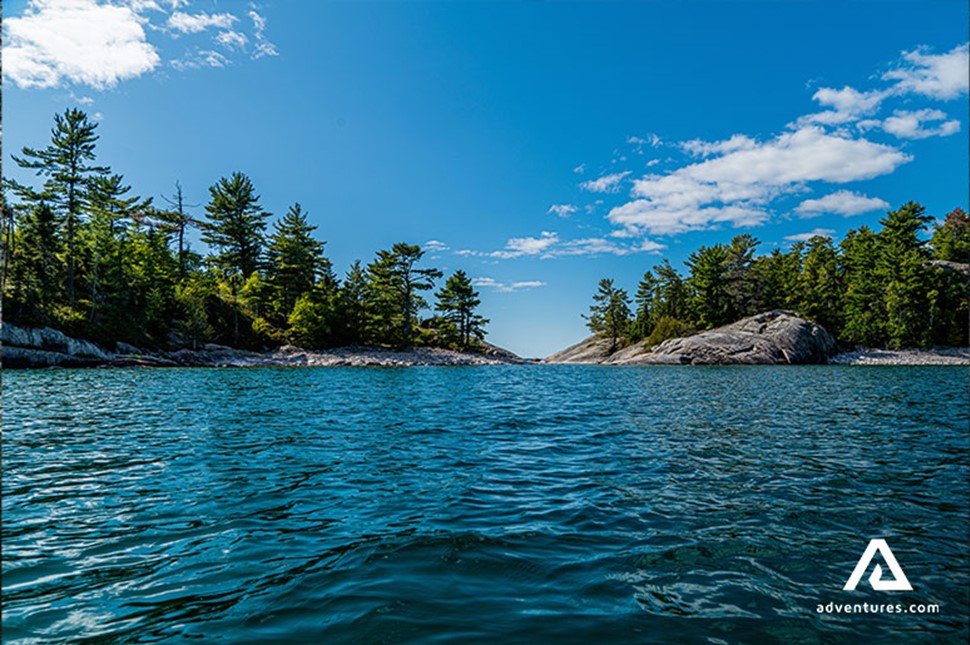 Watch the Northern Lights
The shores of Lake Superior are one of the most incredible places to see the Northern Lights. But seeing these magnificent lights usually takes some preparation: finding the right place and ensuring that the night will be dark and cloudless. Pukaskwa National Park is one of the spectacular places where you can see the Northern Lights. What's fun about seeing the lights next to the lake is that you will not only see them in the sky but also witness them dancing in the water.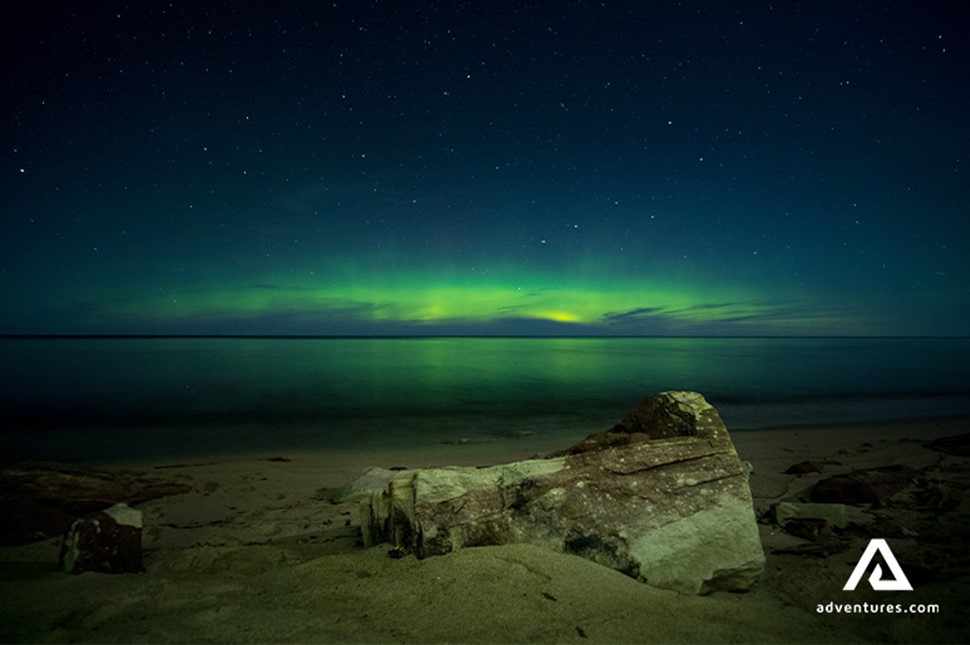 Best time to visit Lake Superior
There's no doubt that Lake Superior is one of the most frequently visited attractions. Having this in mind, when is the best time to explore it? The summers are busy here but not too crowded, not until mid-June when most of the attractions are open and tours and festivals are taking place. For those who can't imagine their summer without going for a swim, the best time for that is in August. The surroundings around Lake Superior are gorgeous in autumn. Despite rather windy weather, it remains a popular tourist attraction from September to mid-October. If you're planning your trip somewhere between the end of October and April, keep in mind that some campgrounds and other businesses might be closed. 
Where to stay near Lake Superior
One of the best ways to explore the shores of Lake Superior and appreciate the nature around you is by staying in it. Why not exchange the night in a hotel for one at a campsite or a lodge?
Camp at Lake Superior Provincial Park
Camping at Lake Superior Provincial Park is an excellent choice for those who want to spend their holidays exploring the shores of Lake Superior. Here you'll have easy access to beaches and enjoy breathtaking sceneries. Hike your way through the forests or paddle along the lake. Don't forget to try out your luck fishing and learn new things in the nearby Visitor's Centre.
Camp at Marie Louise Lake Campground
This car campground is found on the grounds of Sleeping Giant Provincial Park. This means you'll have a chance to explore the park through many trails that are also suitable for cycling, one of which leads to Marie Louise Lake. For those who love to hike by foot, 100 km long hiking trails wait for you to go on an adventure. On your way, you'll have a chance to meet a deer, a fox, or some other wildlife animal or spend your free time bird watching. By choosing to spend your holidays at a campsite, you'll be at hand's reach for many exciting activities.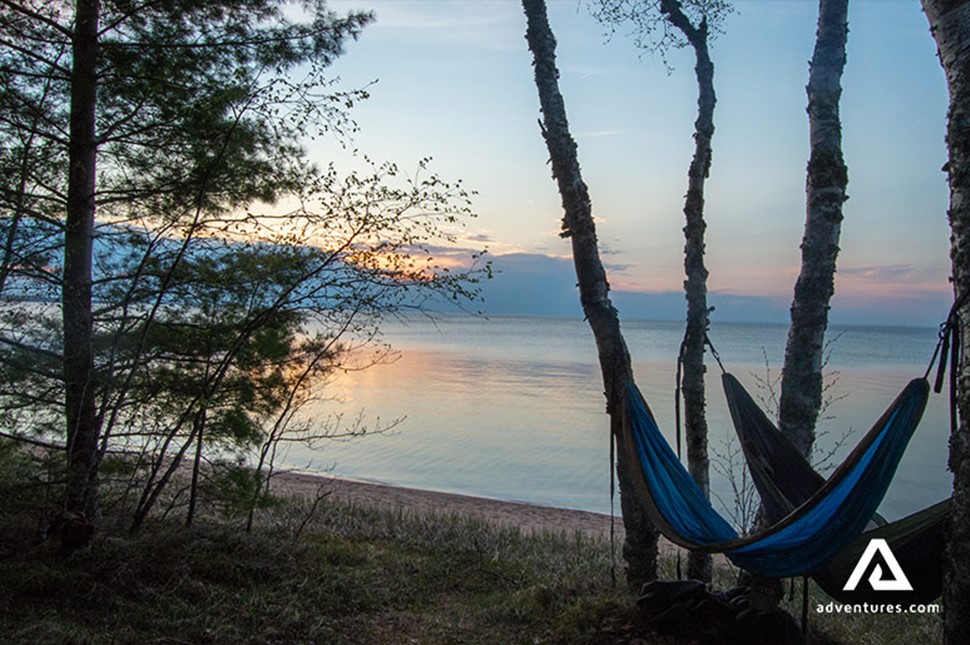 Stay at Rock Island Lodge
If you want to spend some more time surrounded by wildlife but don't want to do it in a "raw" campsite? Why not try staying in a lodge? Rock Island Lodge is known for its comfort and is located on the coast of Lake Superior. This means you get to enjoy its beaches and untouched nature while living comfortably and without additional worry.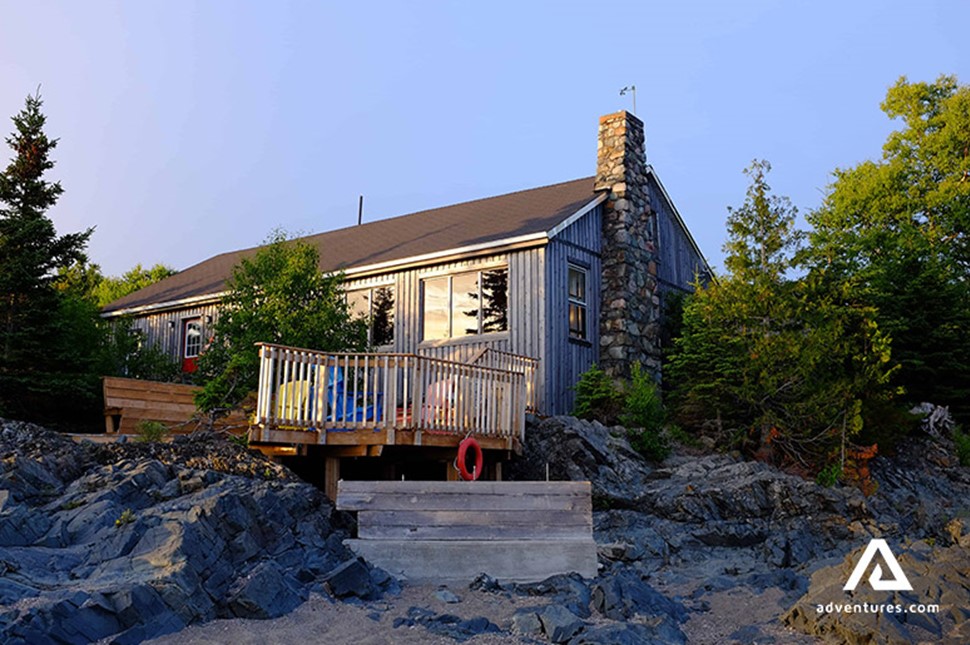 Attractions nearby Lake Superior
Lake Superior Provincial Park
Established in 1944, this park is one of Ontario's largest parks, with a size of 1,540 km². Because of its size and where it's situated, Lake Superior Provincial Park is loved by many hikers because of its forested areas, comfortable hiking trails, and easy access to the lake for fishing and other water activities. What's important to remember when exploring the park is that it was created to preserve the wilderness of the shores and the pictographs that could be found in the park. The park is also home to various animals, such as white-tailed deer, bears, moose, and red squirrels.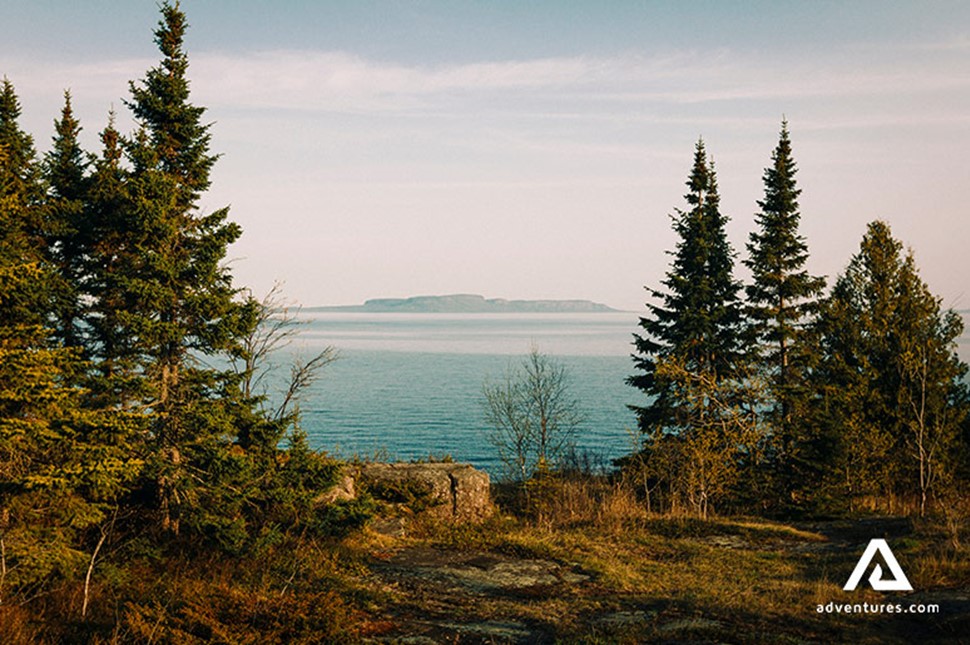 Sleeping Giant Provincial Park
Once called Sibley Provincial Park and later renamed Sleeping Giant to stress its size and shape, reminding of a huge sleeping person. While the name might suggest that it's a slow and quiet area, there are plenty of things to do in the park. Hiking, biking, time spent watching the wildlife, or learning new things in the Visitor Centre are only a few activities you can try while being in the park. From a simple hike to staying overnight, the park is fitted to accommodate many tourists' wishes. One of the must-visit attractions in the garden is Thunder Bay Lookout, where a fantastic view opens up to Lake Superior.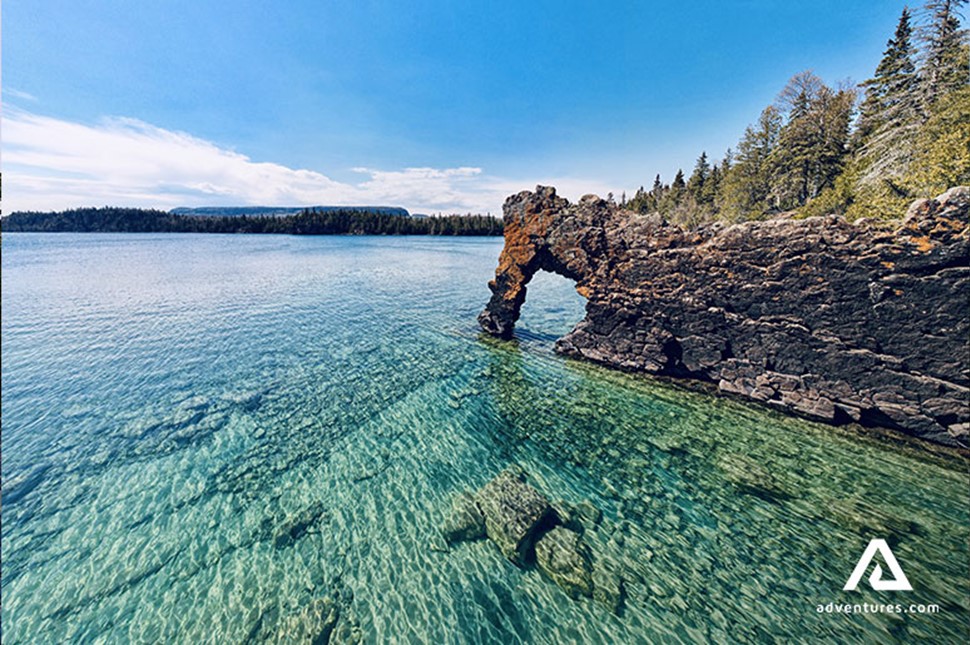 Agawa Canyon Park
If you love train rides, you'll have a chance to enjoy a scenic train ride from Sault Ste. Marie to Agawa Canyon Park. Look through a train window to get that unforgettable first impression of endless trees and sparkling water.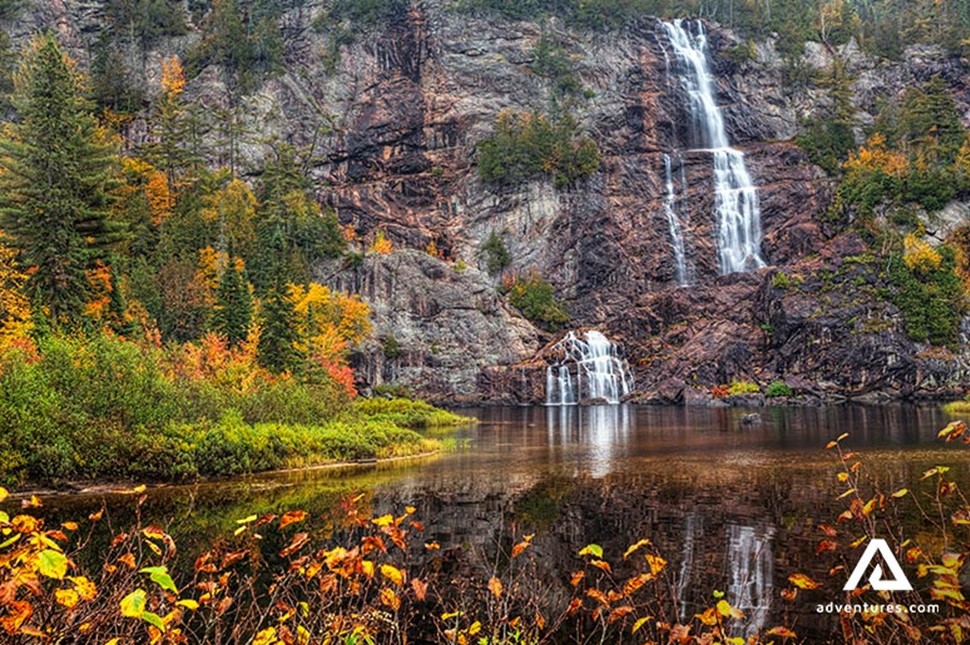 Once you're in the park, get yourself off one of many hiking trails and spare a minute looking at magnificent waterfalls that later flow into Agawa River. The best time to visit the park is in autumn when the tree leaves change their color, and then the whole landscape seems to be painted in yellow, orange, and red hues.