Lake Louise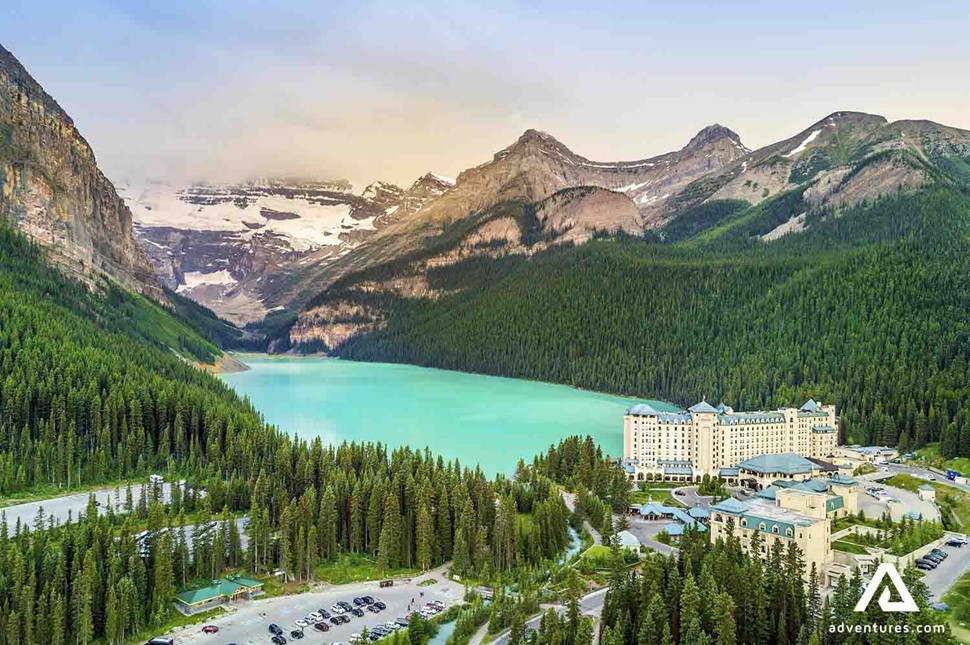 This picturesque lake is in Banff National Park, Canada's oldest national park. The uniqueness of this lake lies in its bright turquoise color, which is created by meltwater rich in glacier salt or "rock flour".  
Hiking, biking, horse riding, and water-related activities are popular in summer. In winter, many people take advantage of the largest ski resort in North America and the longest ski season in Canada. 
Lake Huron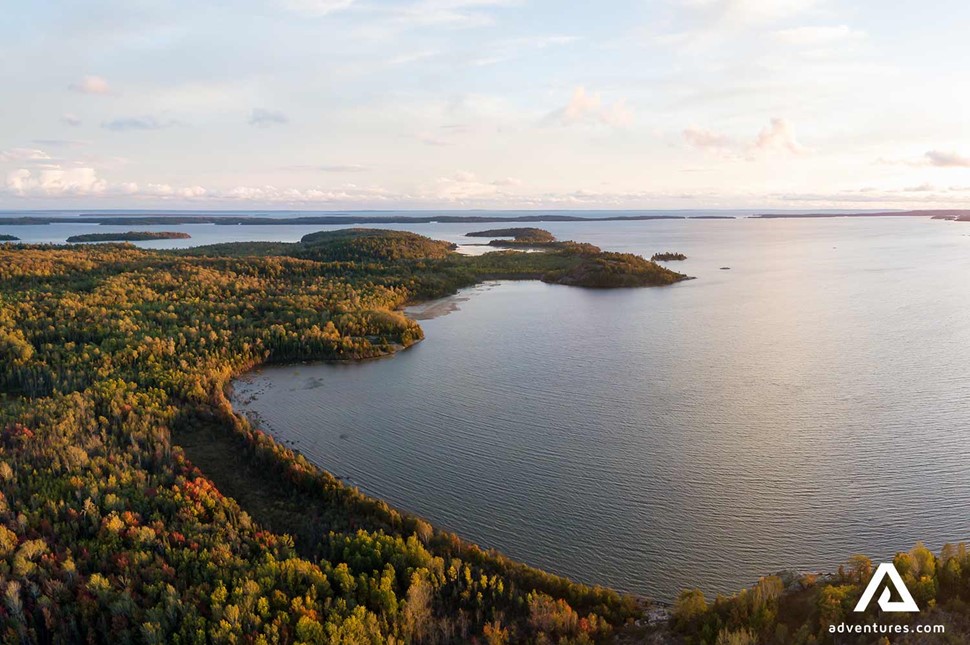 Lake Huron is one of the five Great Lakes of North America and certainly one of most fascinating. It is renowned for its beautiful sand dunes, beaches, forests, and wetlands. Lake Huron is so spectacularly big that it is often called a "freshwater sea".  
The turquoise waters of Lake Huron hold many secrets and have a long history filled with shipwrecks, relics of ancient cultures, and even a 7000-year-old underwater forest.  
Lake Huron is a perfect place for swimming, hiking, sightseeing, or simply relaxing on a sandy beach. 
Peyto Lake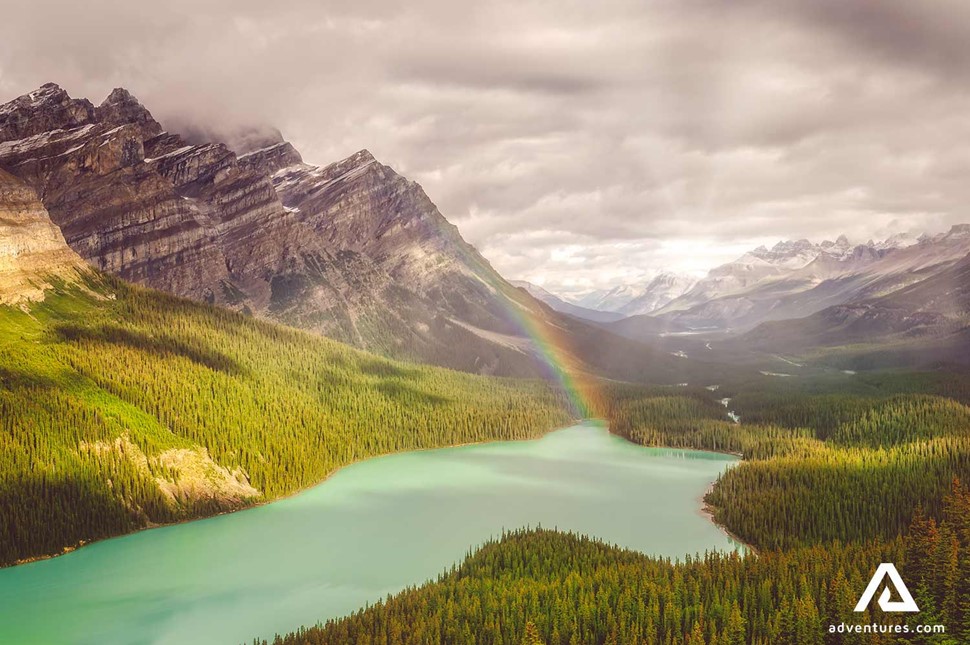 Peyto Lake is a glacier-fed lake in Banff National Park. Like many of the park's other glacier-fed lakes, its water is a vivid turquoise, which attracts photography and nature enthusiasts all year round. The most popular time to visit the lake is between June and September. 

Peyto Lake has one of the national park's best trail networks. There are hiking trails for all skill levels. The most spectacular trails include Peyto Lake Overlook, Bow Summit, Observation Peak, and Caldron Peak.  
Apart from hiking, fishing is another activity loved by park visitors. The fishing season begins on the July 1st and lasts until October 31th.
Medicine Lake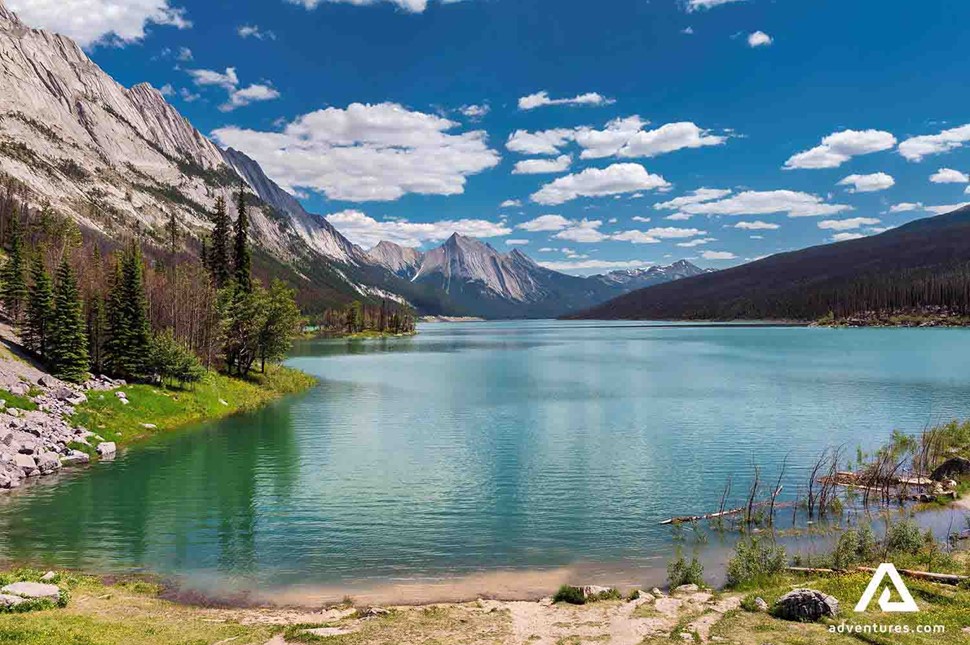 Medicine Lake, also known as "The Disappearing Lake," is a one-of-a-kind place. It's a regular alpine lake in summer, but once fall comes, its water level begins to drop and the water sinks into sinkholes beneath its surface and disappears, leaving a big mudflat. This extraordinary lake reappears when spring comes and meltwater flows down from the nearby mountains. 
Medicine Lake is also popular for wildlife-watching, as many animal species can be spotted here. The rich fauna includes grizzly bears, deer, moose, wolves, mountain sheep, bald eagles, osprey, and rainbow trout.
Lake of the Woods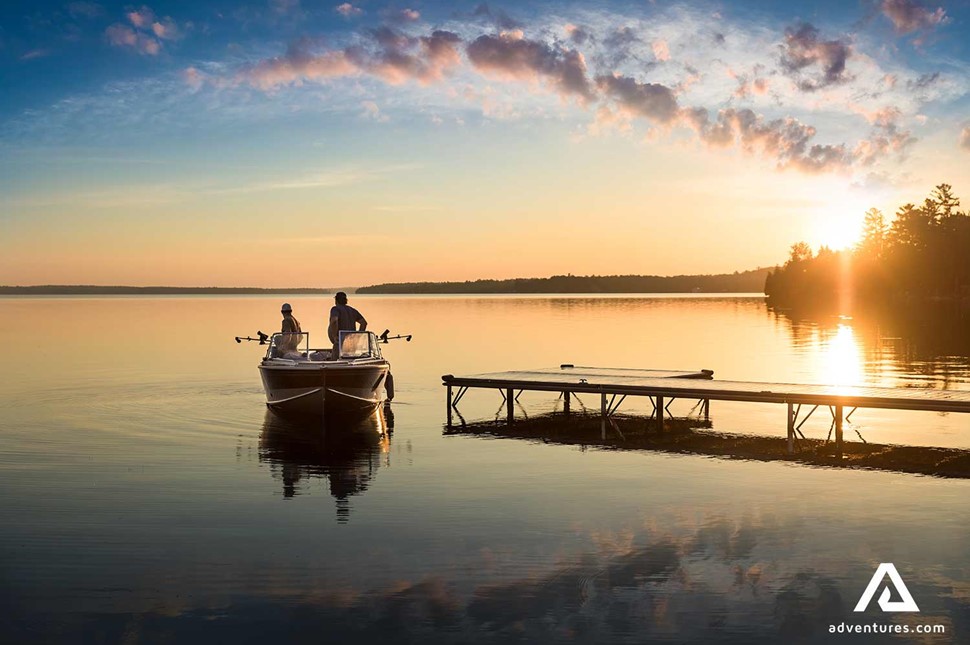 Lake of the Woods has an impressive 14,500 islands. Its name is a literal translation from the original French name, lac de Bois.  
Lake of the Woods some of the best fishing in Canada. The lake teems with fish species including muskie, northern pike, walleye, crappie, smallmouth bass, and lake trout. 
Apart from fishing, sailing, boating, and canoeing are popular Lake of the Woods activities. There's also a yacht club in Kenora that's been functioning since 1903.