Where is Quttinirpaaq National Park located?

Quttinirpaaq National Park is on the northeastern corner of Ellesmere Island in the Qikiqtaaluk Region of Nunavut, Canada. 
How to get to Quttinirpaaq National Park
Resolute Bay in Nunavut is a starting point to getting into Quttinirpaaq National Park. It can be accessed through chartered aircraft of eight to nine passengers. A return flight costs around $60,000, depending on fuel costs at that time. It's best to coordinate these flights with other park visitors or ask park staff to help to arrange them.
General information about Quttinirpaaq National Park
Size – 37,775 sq km (14,585 sq mi) 


Location – Nunavut, Canada 


Established – 1988 


Best time to visit – May-Aug 


Number of visitors – 18 (2019/20) 


Activities – Hiking, Skiing, Climbing
What is Quttinirpaaq National Park known for?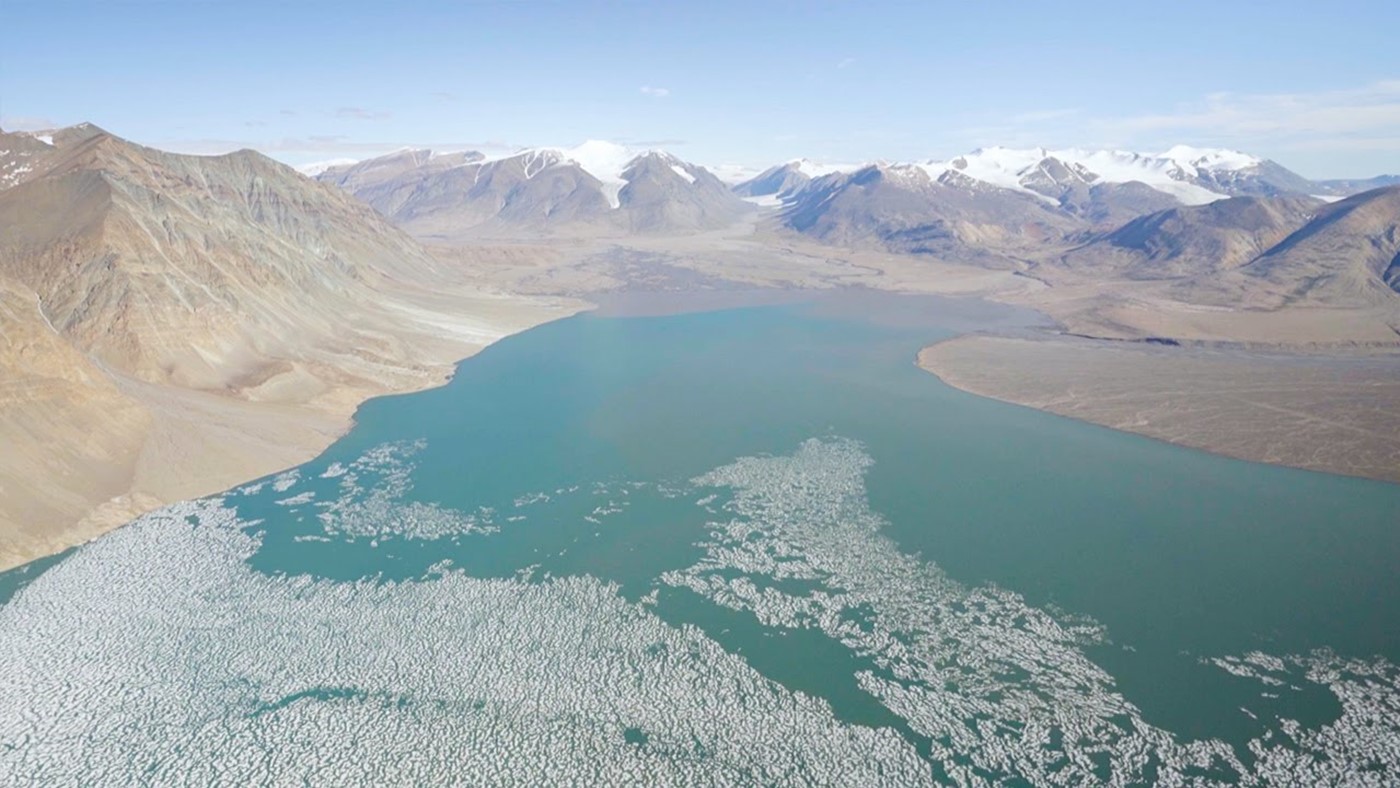 Unlike most places on this planet, there's scant human interference on Ellesmere Island. The archaeological evidence shows that ancient indigenous people once called this place home. Paleo-Eskimos or Paleo-Inuit lived on this land about 4500 years ago, and the Dorset and Thule peoples arrived at Ellesmere Island during the past thousand years.  
Ellesmere Island has been a starting point for northern expeditions since the late 19th century. It has been the main central point for various scientific studies over the years.   
Interesting facts about Quttinirpaaq National Park
The word Quttinirpaaq in Inuktitut language means "top of the world". 


Quttinirpaaq is the second most northerly park in the world, the first one being the Northeast Greenland National Park. 


Because of remote location, there has been very few human presence in Quttinirpaaq National Park, although evidence shown traces of human activity from around 5000 years ago.  


Quttinirpaaq was often used as a starting point for polar expeditions.  


An astonishing one-third of Quttinirpaaq National Park is covered by glaciers. All of them are different in size, ranging from semi-permanent snowfields to large ice fields. 
What to do in Quttinirpaaq National Park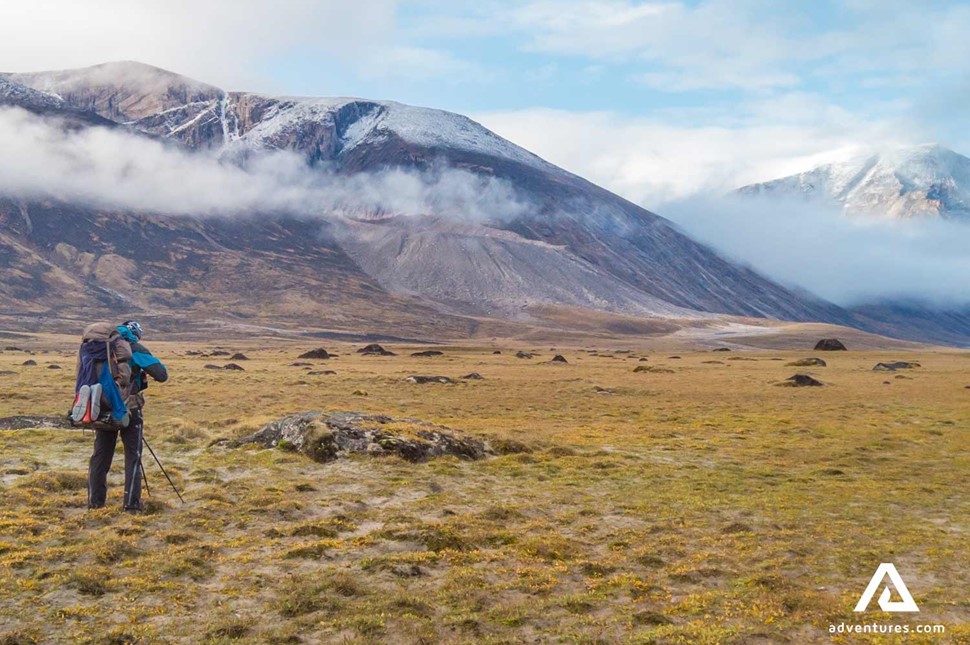 There are several ways to experience the "Top of the World". Some of most common are by hiking and backpacking, ski touring, snowshoeing, and mountain climbing. 
Hiking and backpacking at Quttinirpaaq National Park
Although there are no designated hiking trails in the park, there are many potential backpacking routes. Tanquary Fiord and Lake Hazen are the most common access points. You can choose either as a base camp for day trips.  
It's also possible to hike between the Tanquary Fiord and Lake Hazen among the MacDonald River and Very River valleys. These valleys are wide and the hiking is rugged. This trek will take up from 8 to 12 days, depending on weather conditions. 
Ready for adventure? Check out this backpacking trip on Ellesmere Island!  
Ski touring at Quttinirpaaq National Park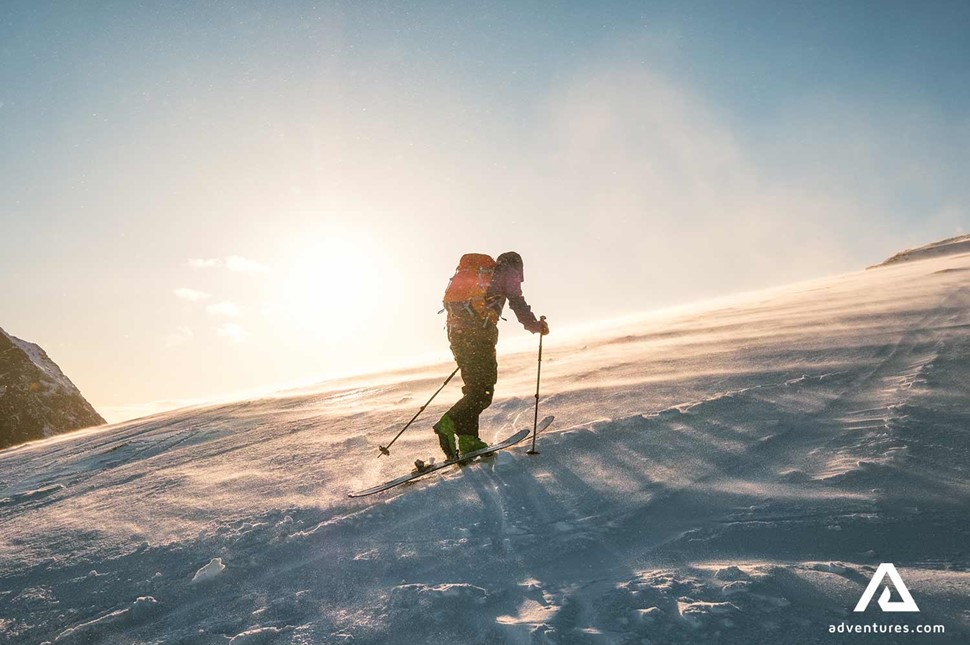 With so many thousands of square kilometers of glaciers and snow, the opportunities for ski touring are endless. Ellesmere Island is home to some of the most awe-inspiring routes and unclimbed peaks. Although not beginner-friendly, this island will be a true thrill for those with good ski touring, glacier travel, and avalanche skills.  
April and May are the best to embark on a ski touring journey. Be aware that the park staff won't be there till late May, so you should be totally self-sufficient and be prepared to support yourselves for several days in terms of rescue is required.  
Mountain climbing at Quttinirpaaq National Park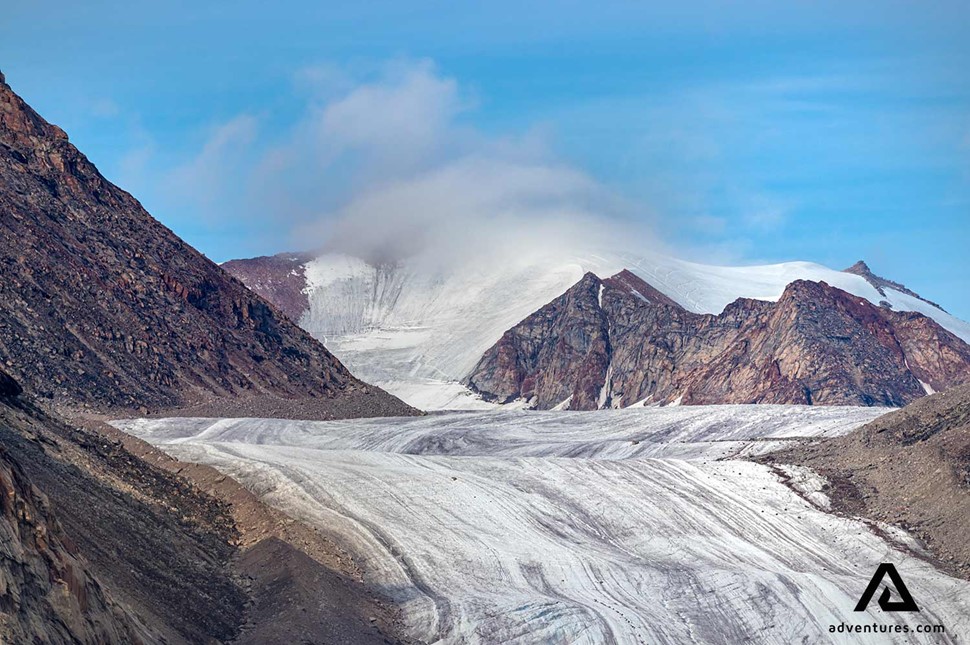 This land is dominated by ice, so it's no surprise that you can see glaciers and icecaps almost everywhere in Quttinirpaaq. You're unlikely to encounter any other people while you're here – some peaks remain unclimbed till this day. Although the risk of icefalls is lower than in southern locations, all visitors to glaciers must have some glacier travel experience. 
Best time to visit Quttinirpaaq National Park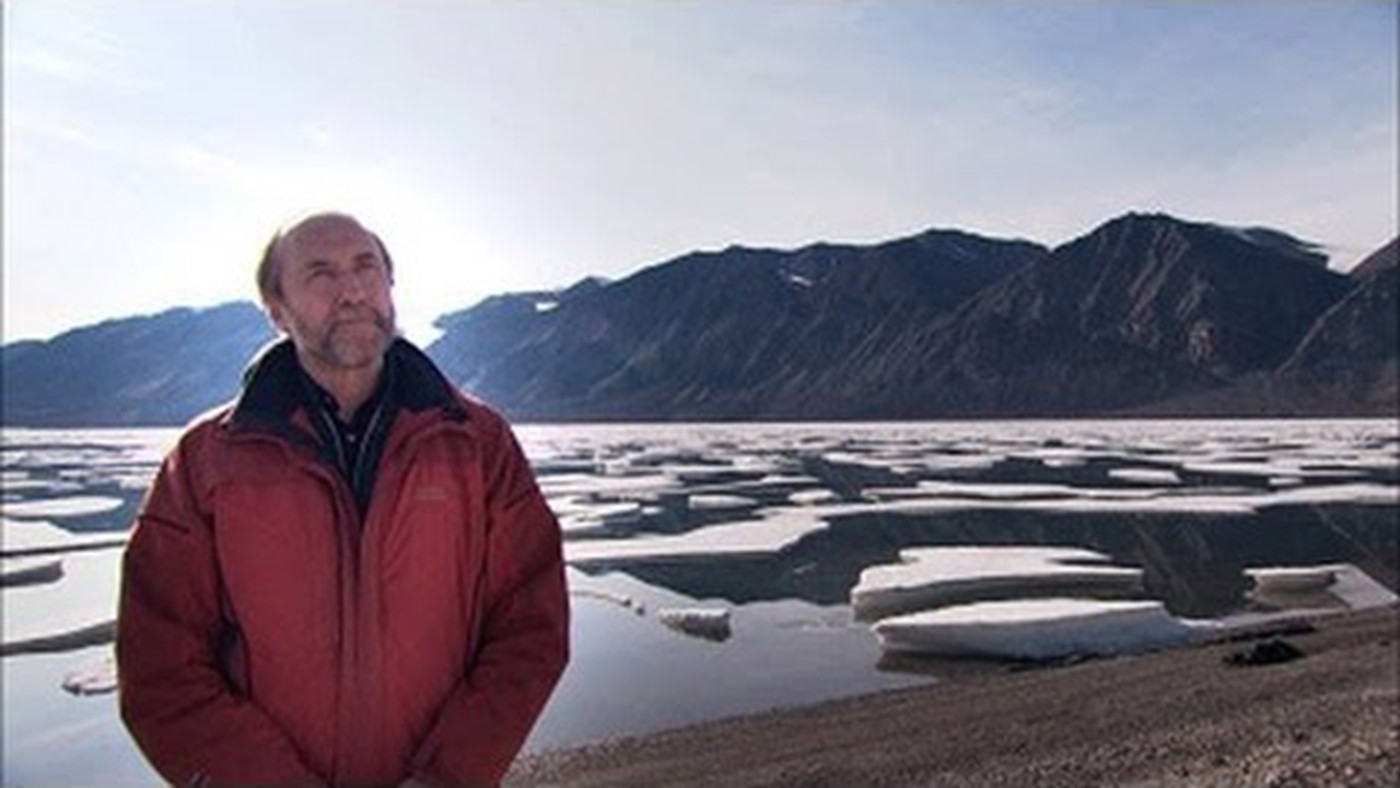 The best time to visit Quttinirpaaq National Park is from late May to mid-August, when park staff are on site and temperatures tend to be milder. Park closures might occur between mid-July and early August because of high river water levels.  
Climate
The summers here are very short but can be surprisingly warm, especially in the Lake Hazen area. The park is a polar desert, which means it's a cold region with little precipitation. Because weather extremes are so common here, visitors must be prepared for wintry, cold weather at all times of the year. 
There are 24 hours of daylight from May to August, and 24 hours of darkness from November to February. 
What to know before visiting Quttinirpaaq National Park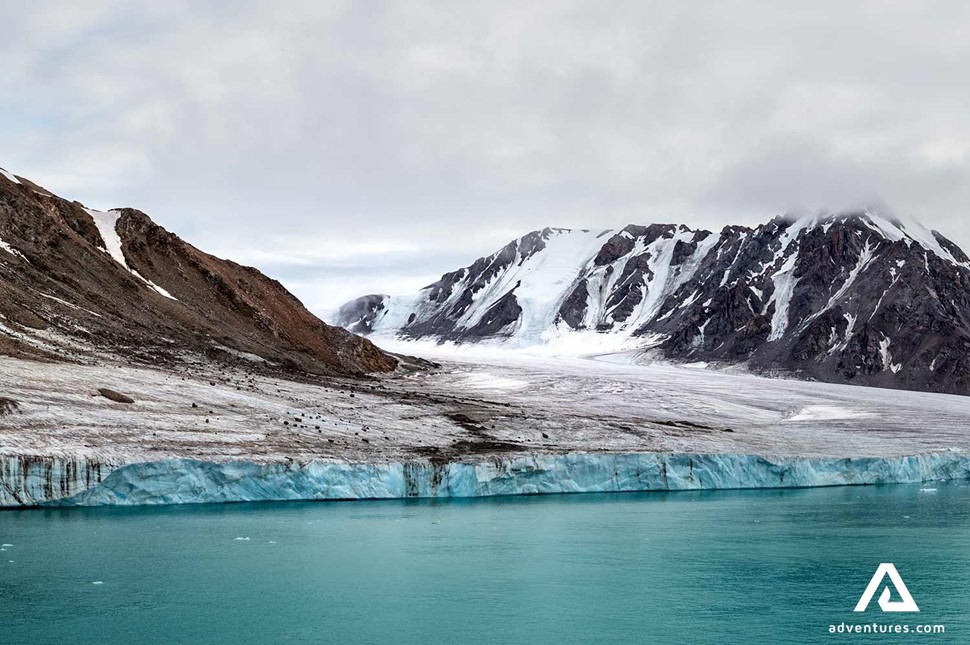 You must register your visit to the park, book and attend an orientation session with the park staff, and de-register upon leaving.  


Quttinirpaaq is wilderness in its truest sense and requires high-quality gear and excellent survival skills. Check with park staff about what you need to bring with you.  


The only way to reach the park is by taking a shared charter flight from Resolute Bay to Ellesmere Island.  


Carry an eye mask for sleeping and a watch – your body doesn't naturally know when to sleep with 24 hours of daylight.  


Bring a map and a GPS. Compasses don't work on Ellesmere Island due to its proximity to the magnetic north pole. 
Where to stay in Quttinirpaaq National Park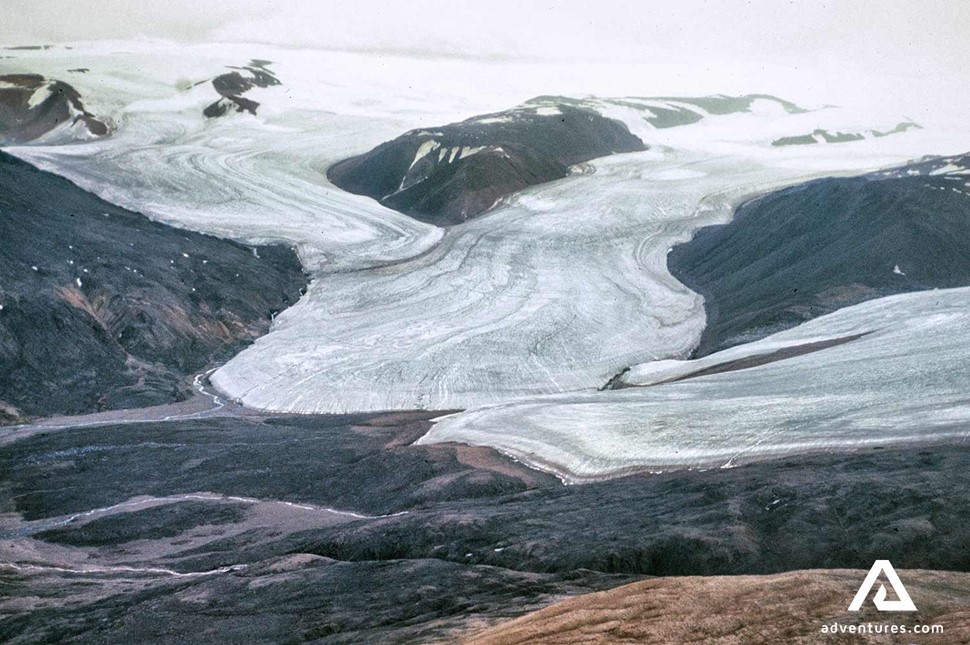 You can camp almost anywhere within the park, except archaeological sites and special preservation areas. If you choose to stay overnight at Tanquary Fiord, you can also stay in an 8-bed Weatherhaven sleeper tent or semi-private accommodation.  
Backcountry camping
Quttinirpaaq National Park offers a rare chance to explore 37,775 square kilometers of arctic wilderness with no developed trails. You can camp anywhere, except archaeological sites. Select campsites are distant from potential wildlife habitats such as sedge meadows. This distance is crucial, especially when larger groups are traveling in the area.  
Weatherhaven semi-private accommodation
This unique accommodation was built precisely for the High Arctic. The Weatherhaven is a rugged insulated tent with a solid floor and interior walls – something between a tent and a cabin. The tent space is divided into two parts; each has two bedrooms and a cozy sitting area with desk, couch, and a heater. Each bedroom has a double bed. 
Attractions near Quttinirpaaq National Park