Where is Kootenay National Park?

Kootenay National Park is located in southeastern British Columbia, Canada. The 1406-square meter park is part of the Canadian Rocky Mountains. 
How to get to Kootenay National Park
The only way to reach Kootenay National Park is via Highway 93 South, which can be accessed from Highway 1 from Banff National Park and, from British Columbia, via Highway 95 from Radium Hot Springs.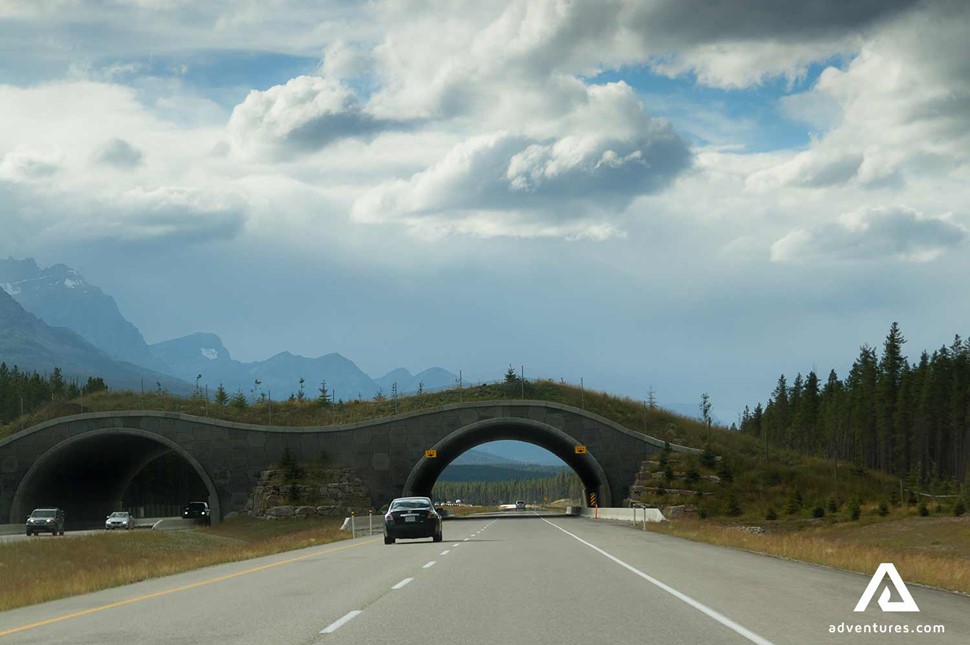 General information about Kootenay National Park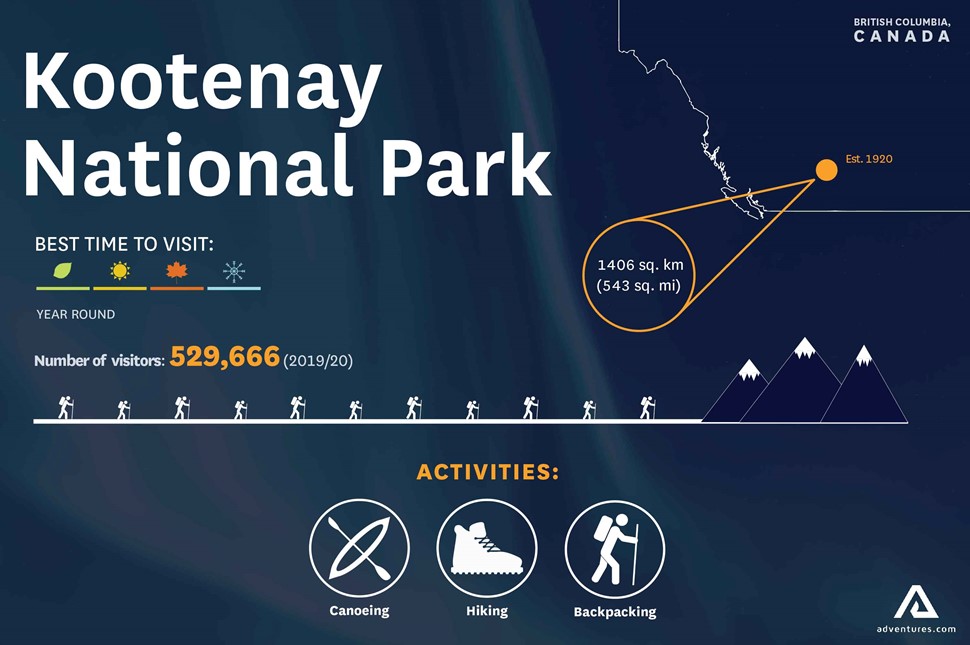 What is Kootenay National Park known for?
Kootenay National Park is a part of the Rocky Mountains in southeastern British Columbia. The 1406 square kilometer (543 sq mi) park is known for its contrasting scenery and rich wildlife. The park features ice-capped summits, hanging glaciers, mirror-like mountain rivers, and vast forests.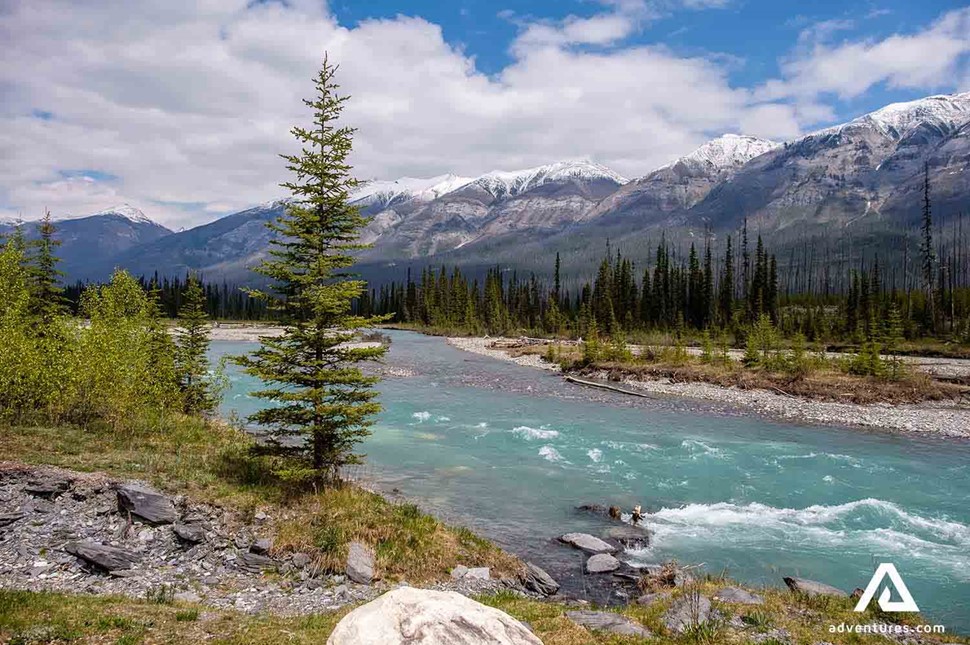 Every corner of the park reveals something unique and new to explore. The ever-changing flora and fauna will amaze you while you drive through the park. You'll see everything from alpine tundra to dense forests, and even cactuses at lower altitudes. Keep your eyes on your surroundings, as there's a good chance you'll spot elk, mountain goats, or deer roaming about.   
History of Kootenay National Park
Established in 1920, the park was first called "Kootenay Dominion Park". It was created as part of the agreement between the province of British Columbia and the federal government in order to build a highway.  
Archaeological findings show human activity in the area as early as 10,000 years ago. The first indications of permanent residence come from several hundred years ago. It is believed that Ktunaxa people particularly made use of the area, especially hot springs.  
Interesting facts about Kootenay National Park
Kootenay National Park is part of the Canadian Rocky Mountain Parks, along with Banff, Jasper, and Yoho. 


The region was named a UNESCO World Heritage Site because of its mountains, glaciers, waterfalls, caves, canyons, and fossils. 


One of the biggest threats to Kootenay National Park is forest fires. About 17,000 hectares burned in 2003 after lightning started a fire. 


Before the 1900s, people used iron-rich Paint Pots to create ochre paint pigment. 


Radium Hot Springs was once promoted as a therapeutic cure because of the mild radioactivity it contains. 
What to do in Kootenay National Park
Radium Hot Springs
Radium Hot Springs is the most famous attraction in the park all year round. The natural mineral springs, heated by the earth itself, are a perfect way to wind down after a long day of skiing, hiking, or snowshoeing. The hot pools are surrounded by gorgeous rocks and lush green woods. That harmonious environment makes it perfect for relaxation in natural hot baths.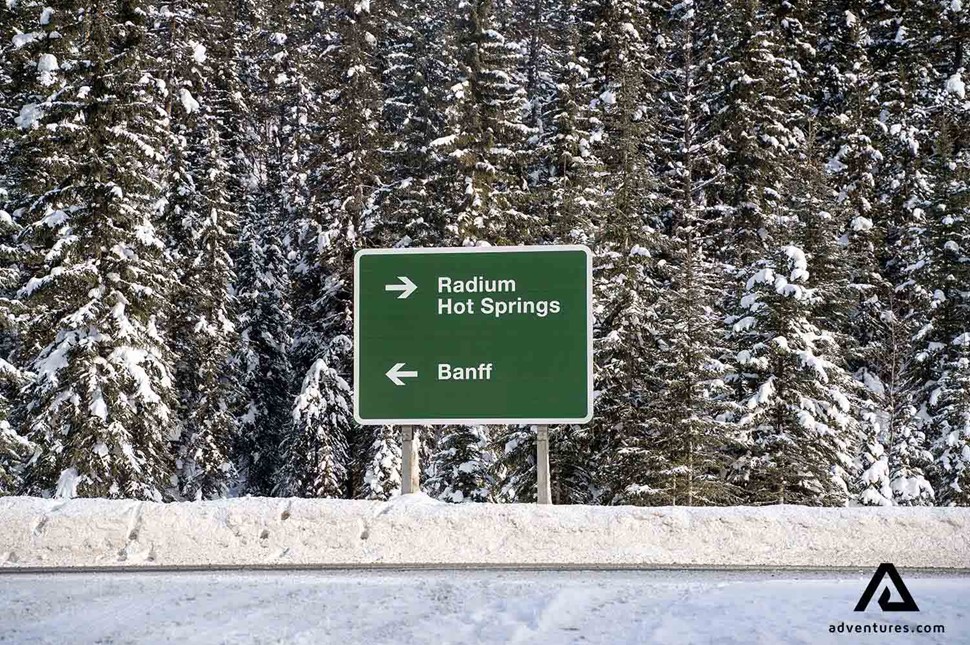 Canoeing in Kootenay National Park
Canoeing through a lake or river is probably one of the best adventures you can have in Kootenay National Park. The following rivers are known for easy access and being family-friendly.  


Columbia River 
One of the biggest rivers in North America, the Columbia River, is an ideal choice for a family paddle trip. It provides easy paddling and is suitable for nearly all ages and abilities. 
Elk River 
The Elk River starts at the Canadian Rockies and then flows through Sparwood and Fernie, finally joining the Kootenay River in Koocanusa. This river serves the best views of Kootenay – from its icy blue water and thick forests to the peaks of the Kootenay Rockies'. 
Kootenay River 
This meandering river provides some of the best views of the Canadian Rockies. It flows through Kootenay National Park, starting at the Rockies, it continues south into the Rocky Mountain trench. Paddling through a majestic river while enjoying the mountain views – what could be better, right? 
Ready for an adventure? Check out this 6-day canoe trip through the Rocky Mountains! 


Backpacking in Kootenay National Park 

Kootenay National Park offers excellent backpacking opportunities. Backcountry hiking and camping allow you to explore more and truly appreciate the natural beauty.  
Want to try something new? Check out this backpacking expedition in the Kootenay National Park.  


Hiking in Kootenay National Park
Kootenay National Park provides many excellent hiking opportunities on more than 200 km of trails. Here are just a few popular ones. 

Stanley Glacier Trail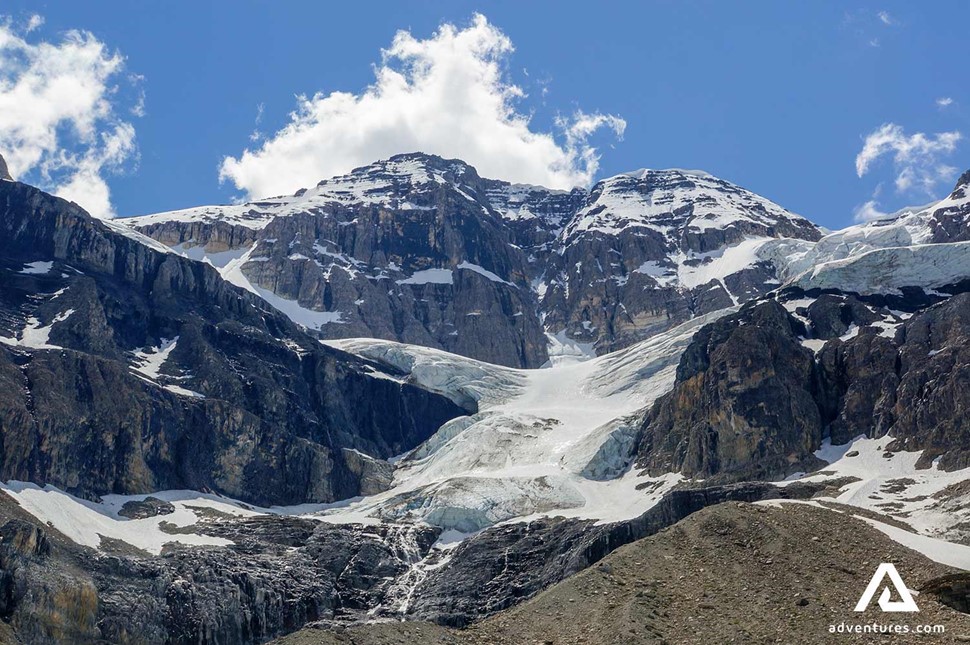 Hiking the picturesque Stanley Glacier Trail is a true delight for every nature lover. The trail passes through mesmerizing alpine meadows and past beautiful waterfalls, and, of course, the amazing Stanley Glacier. This trail is an 11-kilometer round trip and rated as difficult. The hike is best done between June and October.  

Marble Canyon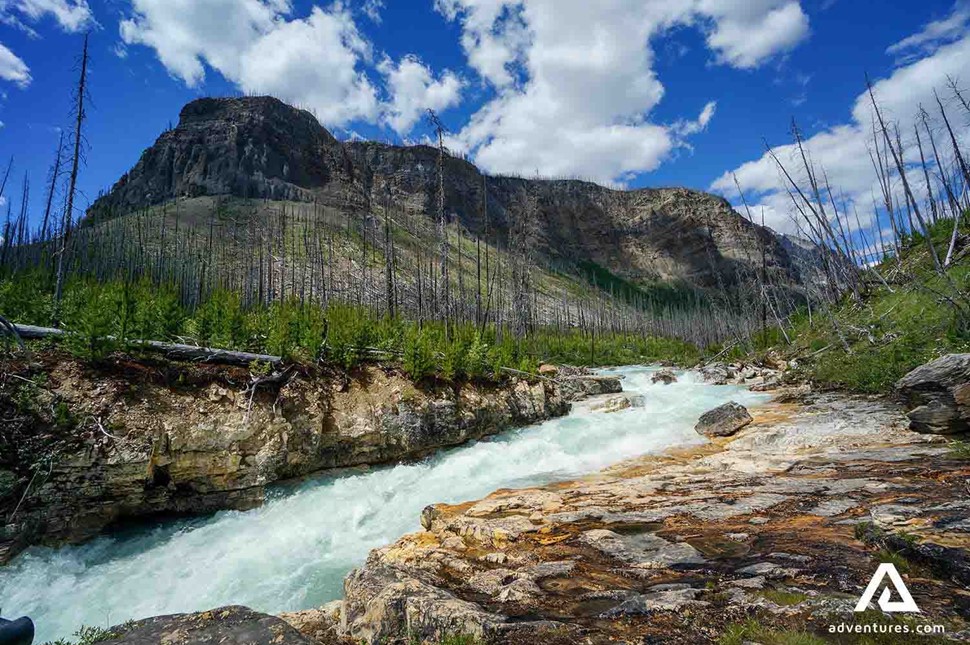 Marble Canyon is a short but worthwhile walk with some of the best views in the Canadian Rocky Mountains. Only 1.6 kilometers in length, this trail is suitable for all skill levels. The Marble Canyon hiking trail is accessible all year round and busy during all seasons. If you come in winter, snowshoes or crampons are recommended; in summer, simple running shoes will do. 

Paint Pots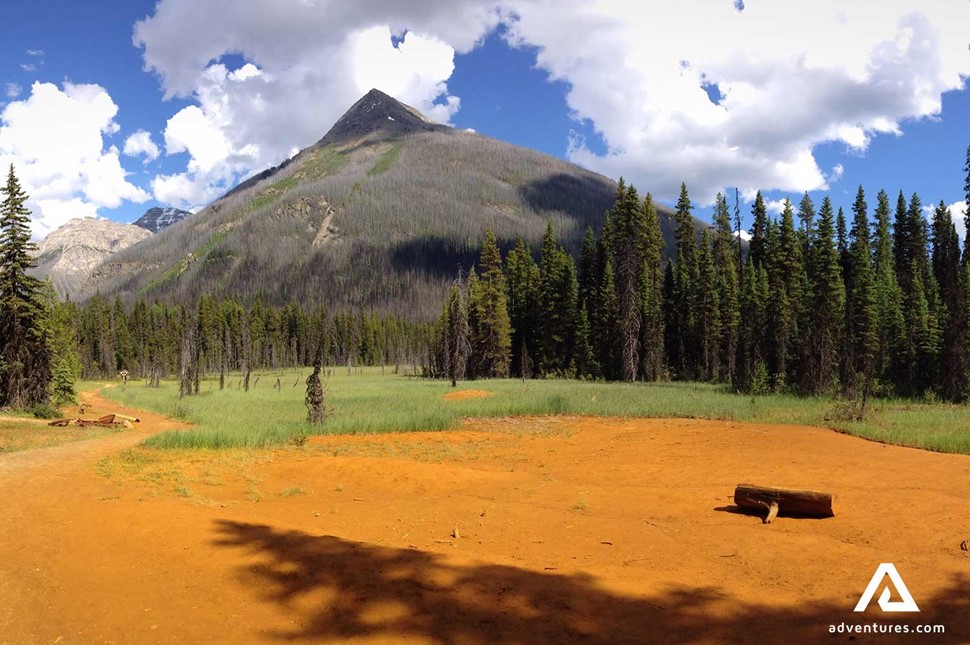 This hiking trail is a quick hike that showcases some of the most interesting places in Kootenay National Park – the Paint Pots. The 2-kilometer trail leads past several rivers, creeks, and small lakes, finally terminating an area with pot-like craters in the ground. This trail is moderately easy and is suitable for all skill levels. It's also perfect for running and snowshoeing. 
Best time to visit Kootenay National Park
Kootenay National Park is great to visit all year round cause each season there's something new to offer. During the summer, there are plenty of opportunities for hiking, backpacking, picnicking, whitewater paddling, or cycling.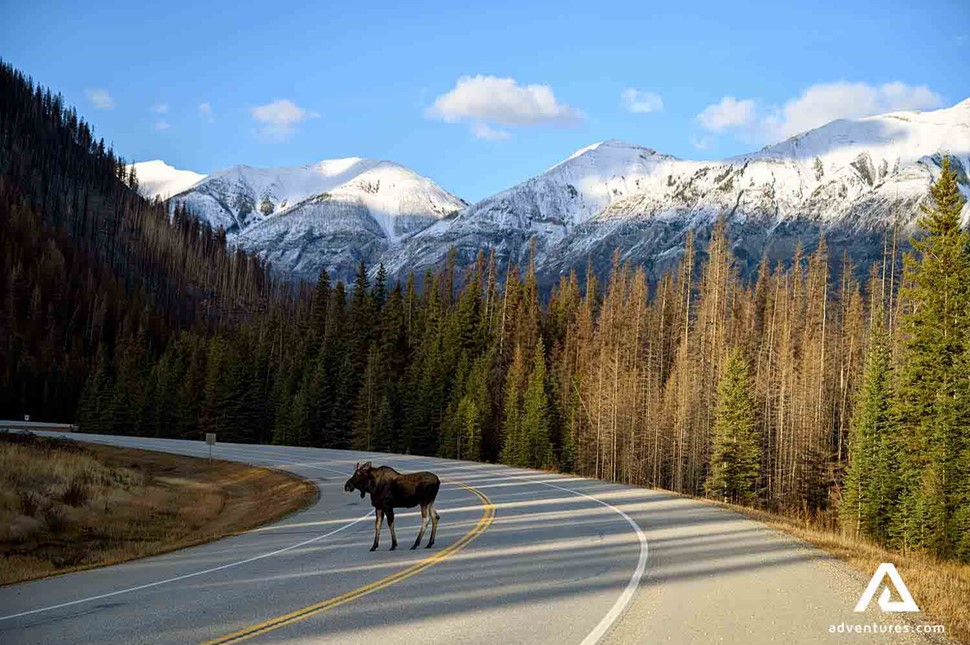 During the fall season, the best thing to do is wildlife watching – there's a high chance to see a bald eagle looking for prey at Kootenay or Vermilion River. Also, you can hike or go backpacking at least until late October.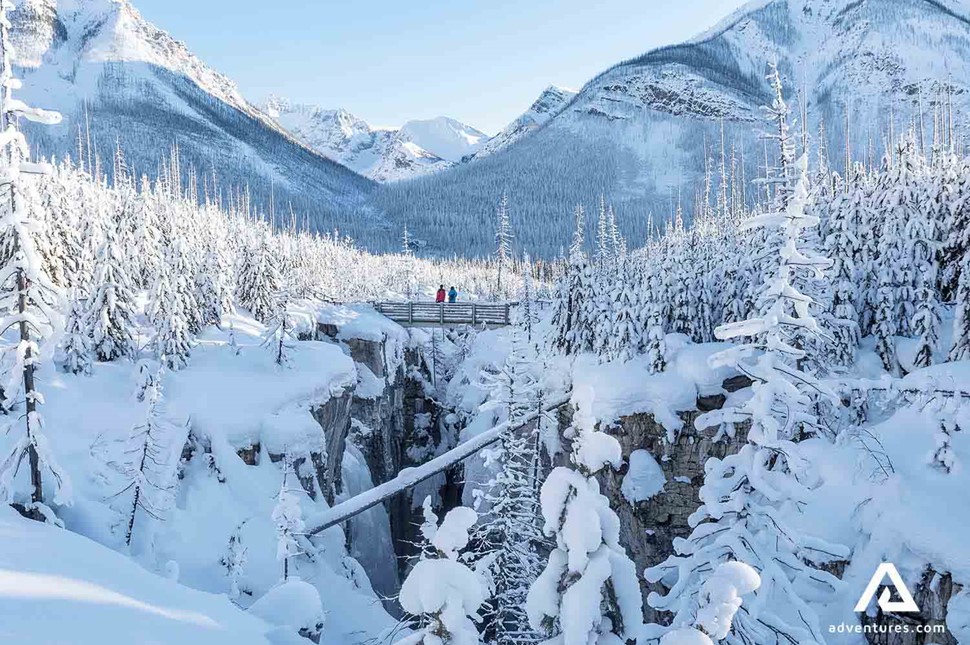 Winter is all about skiing, snowshoeing, and some wildlife watching in between. Keep an eye for elk, moose, sheep, wolves, or coyotes. Hot springs will provide warm relief after a full day of winter activities.   
Spring is great for late-season skiing and snowshoeing and the best time for wildlife watching. It's the time when all of nature is waking up from its winter slumbers, so the park's regular population is joined by grizzly bears and migratory birds such as eagles, songbirds, ducks, and hawks.  
Where to stay in Kootenay National Park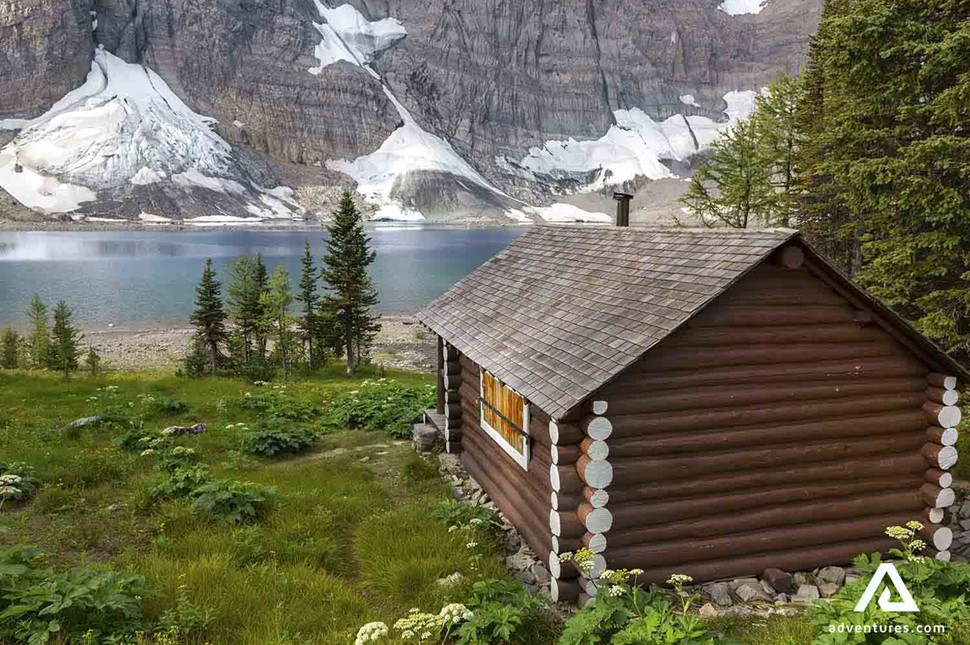 Kootenay National Park has several opportunities for accommodation. Kootenay Park Lodge offers a wide range of services for park visitors, cabin accommodation, an information center, a restaurant, and a general store.

If you wish to stay in more natural surroundings, there are several campgrounds within the park.    
McLeon Meadows - has 88 sites and is open from late June to early September. 
Marble Canyon - has 61 sites and is open from late June till early September. 
Redstreak Campground (242 sites) – is the biggest campsite (242 sites) and is located near Radium Hot Springs. It offers sites with electricity and nearby water and shower facilities. Redstreak Campground is open from early May till mid-October.