Where is Fundy National Park located?

Fundy National Park is located on the Bay of Fundy, near the village of Alma in New Brunswick, Canada. 
How to get to Fundy National Park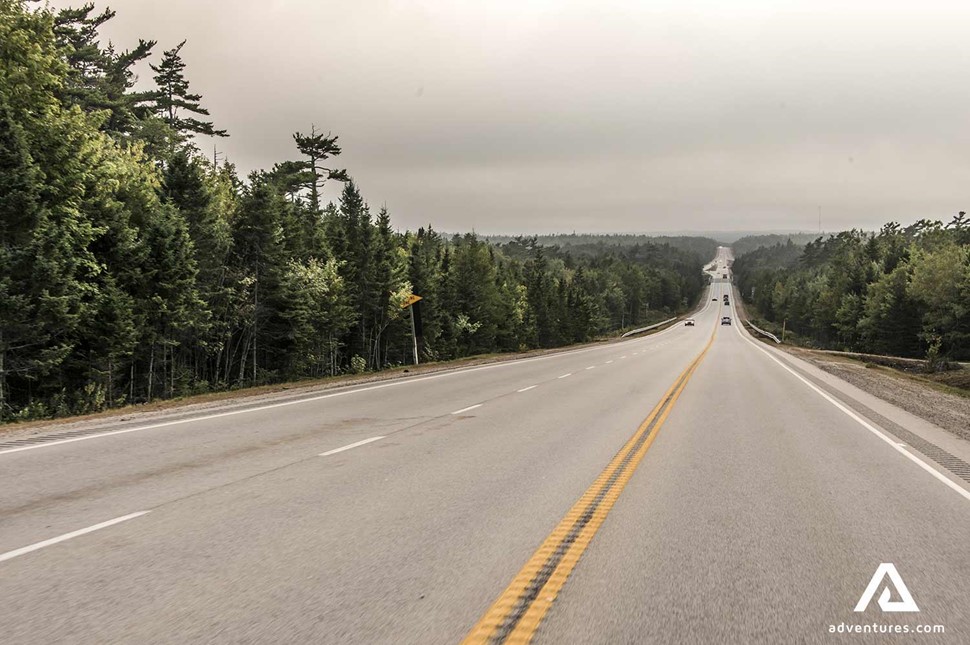 By plane 
The closest airports are Moncton, St. John, and Fredericton. Moncton is the closest city to the park, and Fredericton the furthest away. Car rentals are available at the airports.  
By bus 
There are bus terminals in Moncton and Sussex, but no public transportation in the park itself.  
By car 
From Fredericton – head east on Trans-Canada 2 towards Moncton, then turn south at exit 365 and onto Provincial Highway 10 to Sussex. From there, head northeast on Highway 1 and turn east on Highway 114 to reach the park. 
From St. John – drive northeast on Highway 1, then turn onto Highway 114 at exit 211. 
From Moncton – drive southwest and all the way to the park on Highway 114. 
General information about Fundy National Park
Size – 207 sq km (80 sq mi) 


Location – New Brunswick, Canada 


Established – 1950 


Best time to visit – Jun – Aug 


Number of visitors – 296,947 (2019/20) 


What is Fundy National Park known for?
Fundy National Park, officially opened in 1950, is most known for its incredibly high tides, the highest in the world. There can be a 15 m (50 ft) difference between high and low tide! It also has a rugged coastline and more than 25 waterfalls. The park covers 207 square kilometers (80 sq mi) along the Bay of Fundy in the Canadian province of New Brunswick.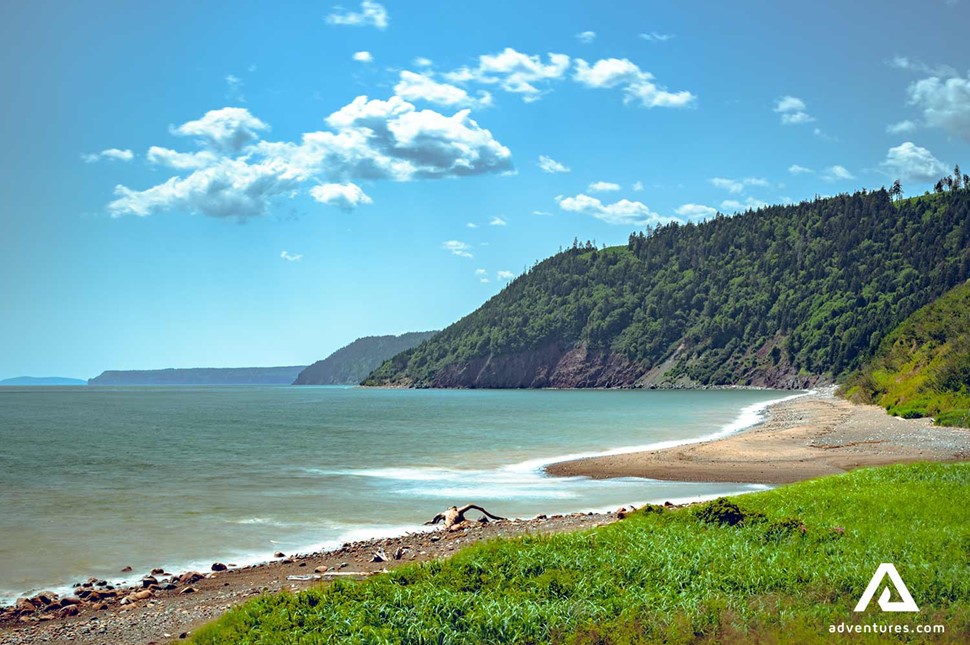 There are 25 hiking trails in the park, the Caribou Plains and Dickson Falls route being the most popular among them. There's also a golf course, biking trails, a heated swimming pool, and three campgrounds. During wintertime, the park is open for daytime activities such as cross-country skiing, snowshoeing, or hiking.
History of Fundy National Park
The rugged coastline and quickly rising highlands were not an inviting habitat for settling, so the land remained unpopulated for a long time. The rocky, acidic soil is not suitable for farming, but it was good for trees, so the forest industry finally prospered during the 1800s. The area today known as Fundy National Park became populated by settlers from Scotland, Ireland, and England. 
Interesting facts about Fundy National Park
During the high tide, the water level rises 50 feet and during the low tide it is even possible to explore the ocean floor! 


Fundy National Park is home to the world's oldest red spruce tree, which is over 400 years old. 


From 25 of Fundy's National Park waterfalls, Dickson Falls are the most photographed.  


Fundy National Park has 25 hiking trails, which makes more than 100 kilometers of trails in total! 


Fundy National Park is part of Fundy Biosphere Reserve, a 430,000-hectare area, protected by UNESCO. 
What to do in Fundy National Park
Fundy National Park offers a plethora of outdoor activities, including hiking, biking, beachcombing, and swimming. 
Hiking in Fundy National Park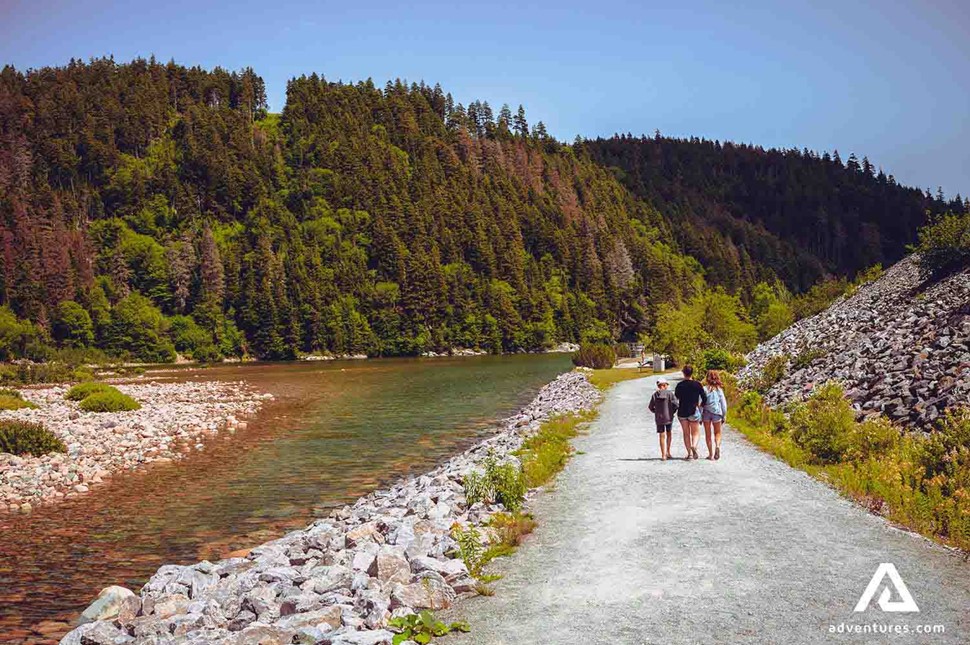 With over 100 kilometers of trails, Fundy National Park is a hiker's paradise. The hiking trails take in beautiful beaches, majestic waterfalls, and river valleys, all just waiting to be discovered! There are hiking trails of varying difficulty ranging from easy half-kilometer walks to a challenging 50-kilometer loop around the park. There's something for everyone. 
Biking in Fundy National Park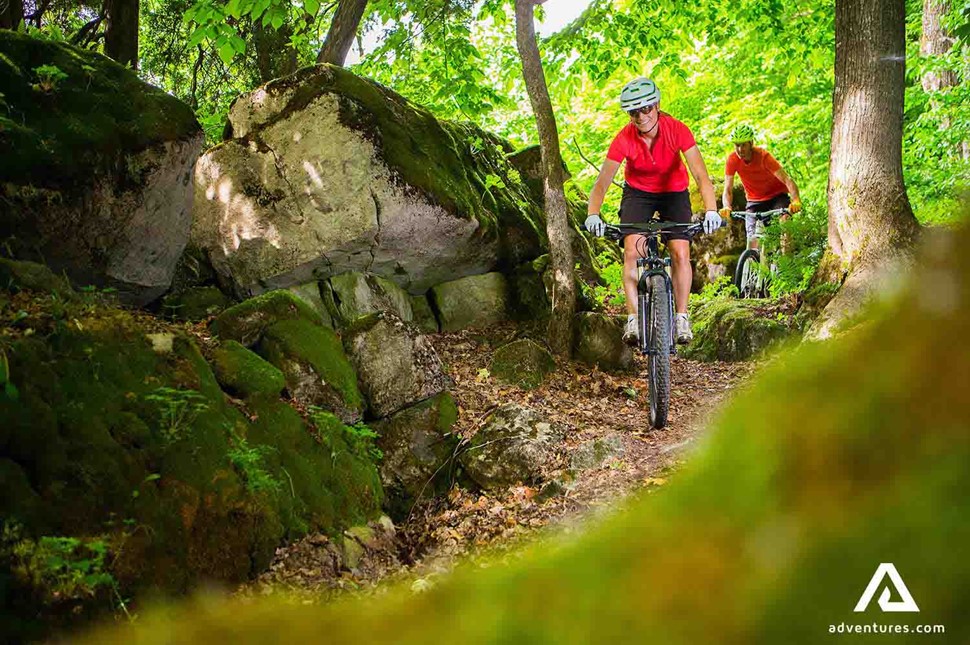 Fundy's biking trails, like the hiking trails, offer an excellent experience for people at every skill level. Ride an easy trail through the forest with the whole family or  explore a more rugged and more challenging trail with your friends. 
Golf in Fundy National Park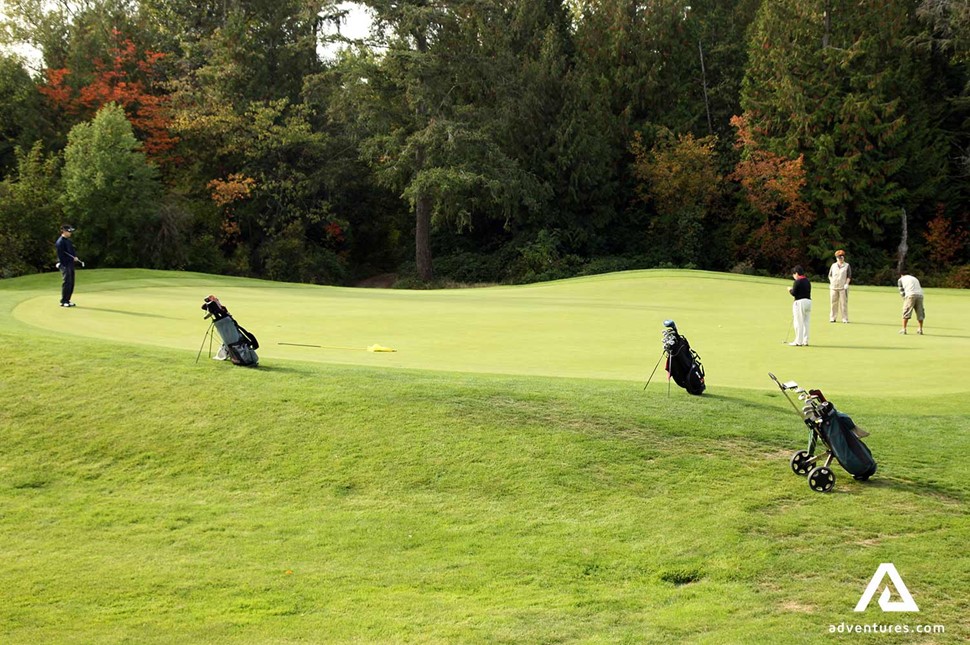 Good news for golf enthusiasts – Fundy National Park has its own golf course! Spend a day at this beautifully designed 9-hole golf course with family or friends. 
Exploring the ocean floor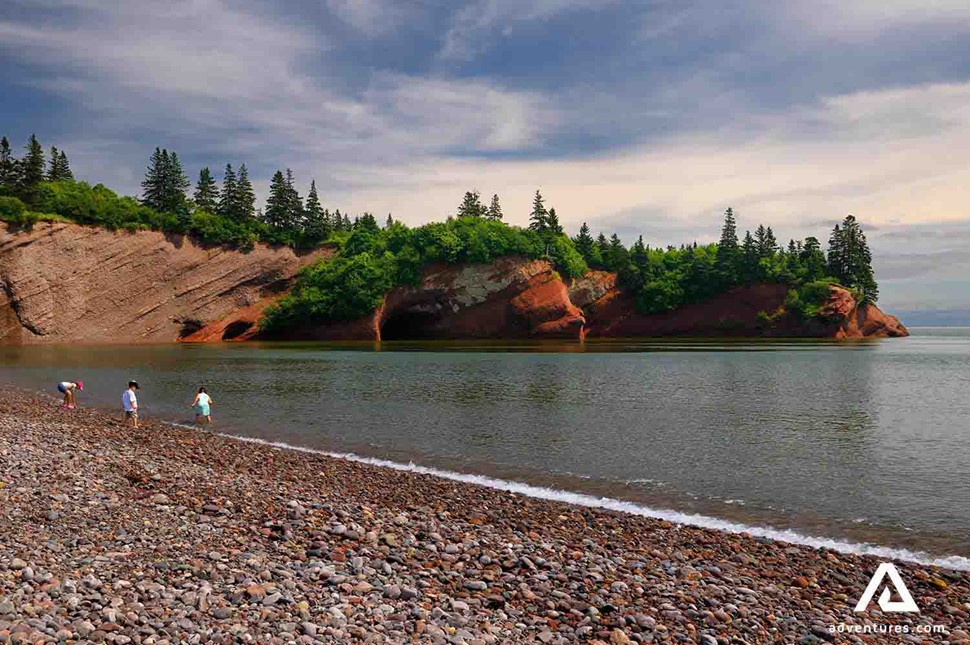 Prepare your rubber boots – it's time to explore the floor of the Atlantic Ocean! The massive tide rises and falls every day in the Bay of Fundy, leaving the ocean floor and various sea creatures open for exploration.    

Join this sightseeing tour to explore the Bay of Fundy and witness the highest tides in the world. 
Paddling in Fundy National Park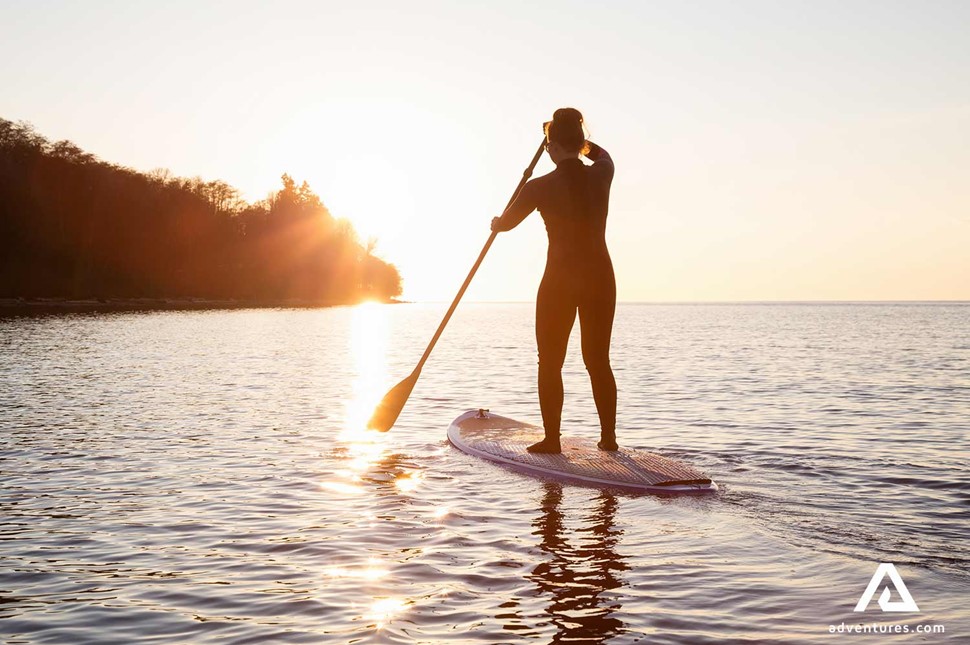 Paddling a kayak during a record-setting flood tide is a once-in-a-lifetime experience. The Bay of Fundy can fill with water from the Atlantic Ocean before you notice it. Feel the thrill and excitement of paddling on the massive bay while the giant tide lifts your kayak higher and higher! 
Swimming in Fundy National Park
Thanks to its many lakes and rivers, Fundy National Park is great for swimming. Beware, though: swimming in rivers can be dangerous even for experienced swimmers. We recommend Bennett Lake, Wolfe Lake, or a heated saltwater swimming pool instead.  
Fishing in Fundy National Park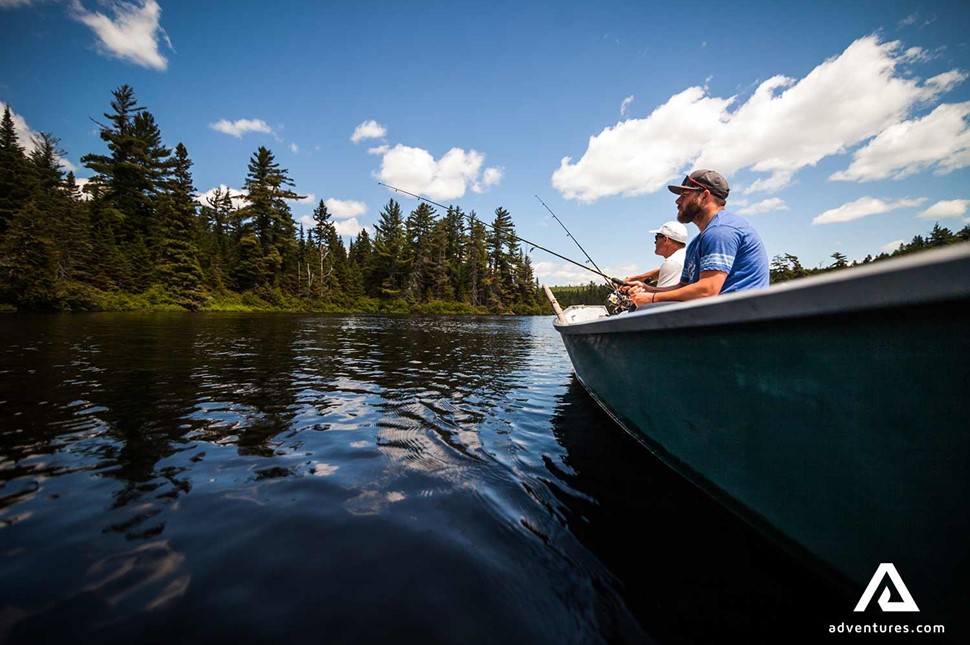 Fishing is permitted in Bennett and Wolfe Lakes. All the other lake systems are off-limits to protect vulnerable populations of fish, such as salmon.  
The best time to visit Fundy National Park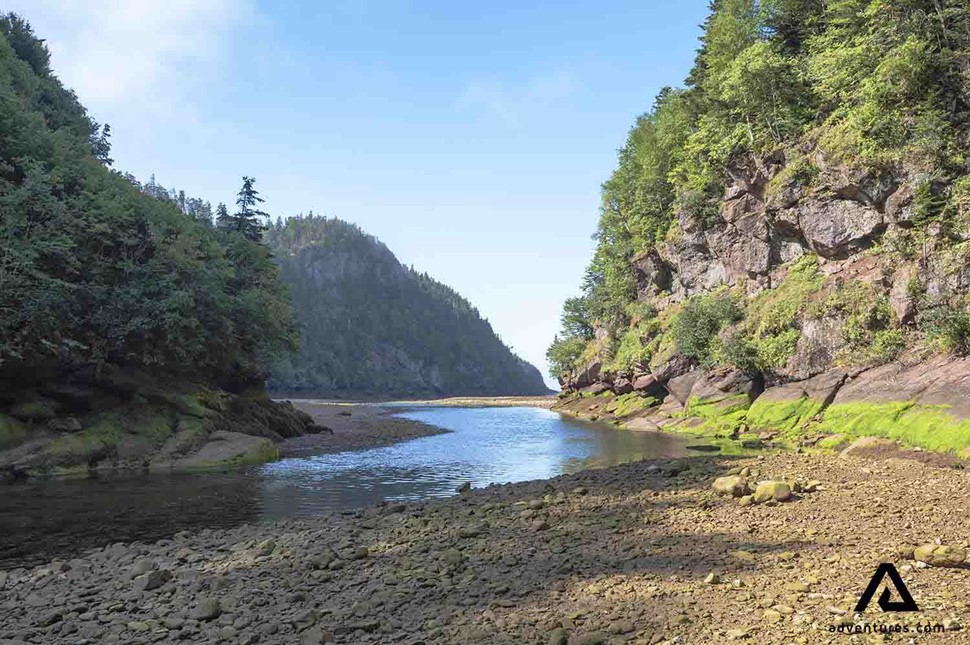 The most popular time to visit is from late spring to autumn. June, July, and August being the most popular months. Most of the campgrounds are seasonal, except for Headquarters Campground, which is open throughout the year. 
Where to stay in Fundy National Park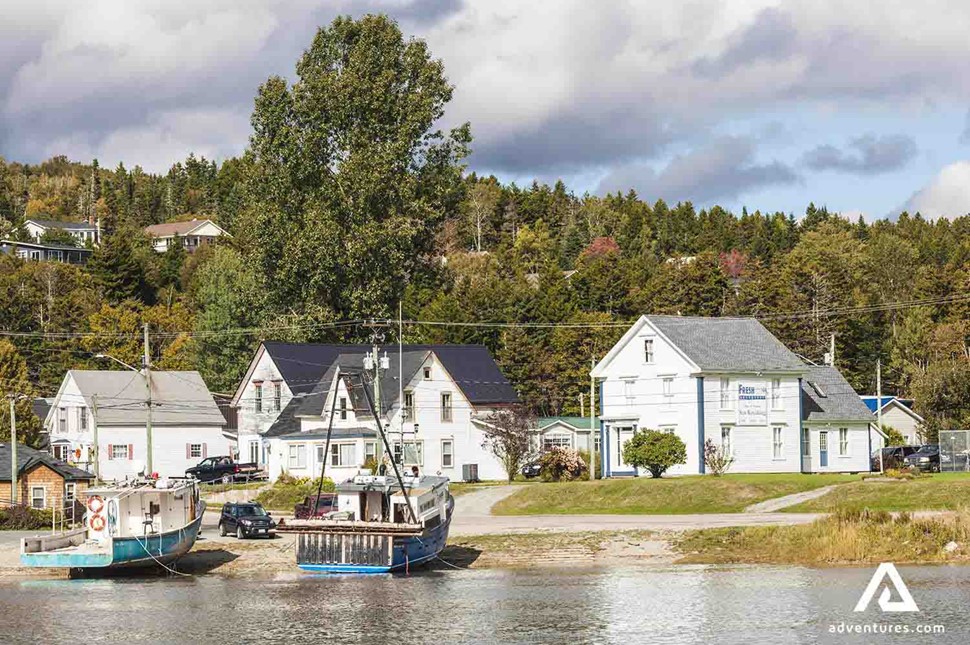 There are many options when it comes to accommodation in Fundy National Park. Your choice depends on the level of comfort you're looking for.  


Front-country camping – there are 4 front-country campsites in Fundy National Park, and all of them provide additional amenities such as showers, electricity, and water hookups.  


Backcountry camping – there are eight campgrounds in the backcountry at Marven Lake, Chambers Lake, Tracey Lake, and Goose River.  


oTENTik – this unique blend of a tent and rustic cabin is a great option for an overnight stay in Fundy National Park. The tent/cabin is fully equipped with beds and furniture. Shared toilets, showers, and laundry facilities are situated nearby.  


Yurts – a yurt is another unconventional type of lodging available in Fundy National Park. Yurts originated in Mongolia and can withstand the country's extreme climate. Built-in a circular shape, a yurt includes five key elements: roof beams, lattice walls, a roof ring, a door, and hide and felt covering.
  
Ôasis - this type of lodging, situated in Point Wolfe Campground, consists of nothing more than a convertible platform bed. This small capsule is a minimalist's dream. 
Attractions near Fundy National Park: