Where is Edmonton?
Edmonton is in the province of Alberta, Canada, and lies on the North Saskatchewan River. It's approximately 100 kilometers from Calgary to its south, 400 km from Saskatoon to its west, 900 km from Vancouver to its east, and 2000 km away from Toronto or Montreal.
How to Get Around in Edmonton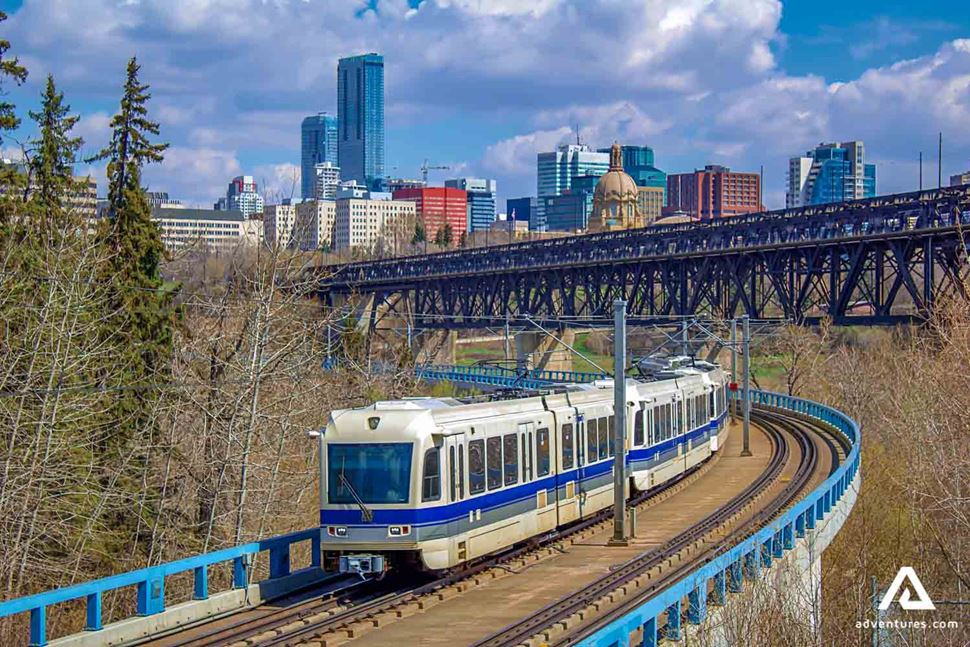 Edmonton's public transit system includes buses, LRT (light rail transit), and bus/LRT combo. To get around the city, we recommend taking the LRT downtown because it takes only 20 minutes to go from the south to the north. After that, you can walk or take a bus depending on where your destination is!
Driving is another viable option if you want to go between the south and north, but if you're staying downtown, we don't recommend trying to drive because parking is really hard to find!
General Information about Edmonton
Area – 767.85 sq km (296.47 sq mi)
Population – 932,546
Location – Alberta, Canada
Established - 1795
Best time to visit – Year-round
Top attractions – Fort Edmonton Park, Royal Alberta Museum, Elk Island National Park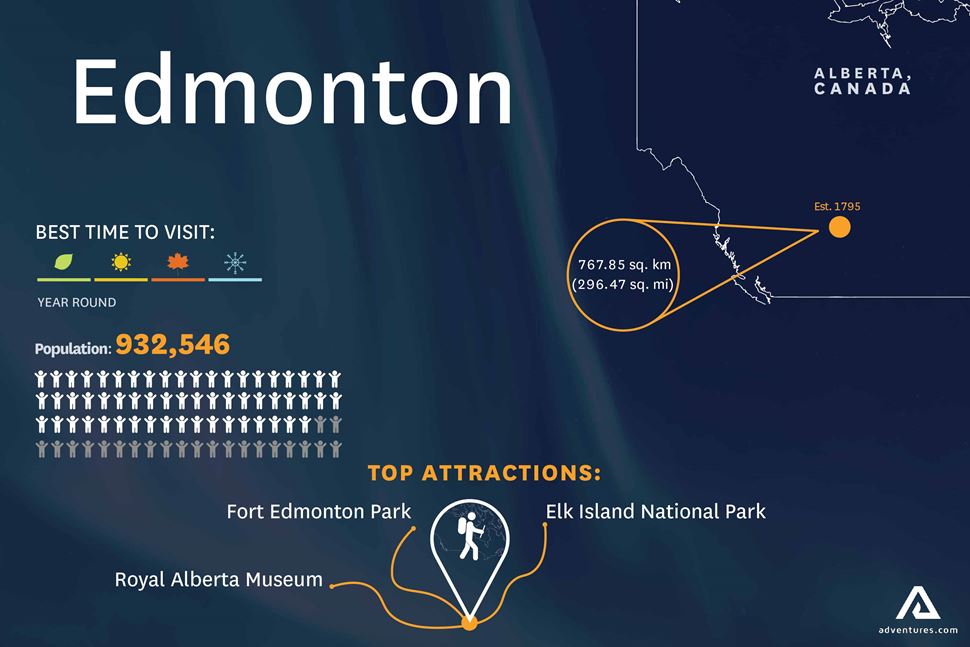 A Brief History of Edmonton
Edmonton has a long history, dating back to 1795 when it was called Fort Edmonton. It later became an outpost for the Hudson Bay Company in 1821 and then eventually grew into its own settlement (now known as the city of Edmonton). After that, Edmonton kept growing and growing into the large city it is today.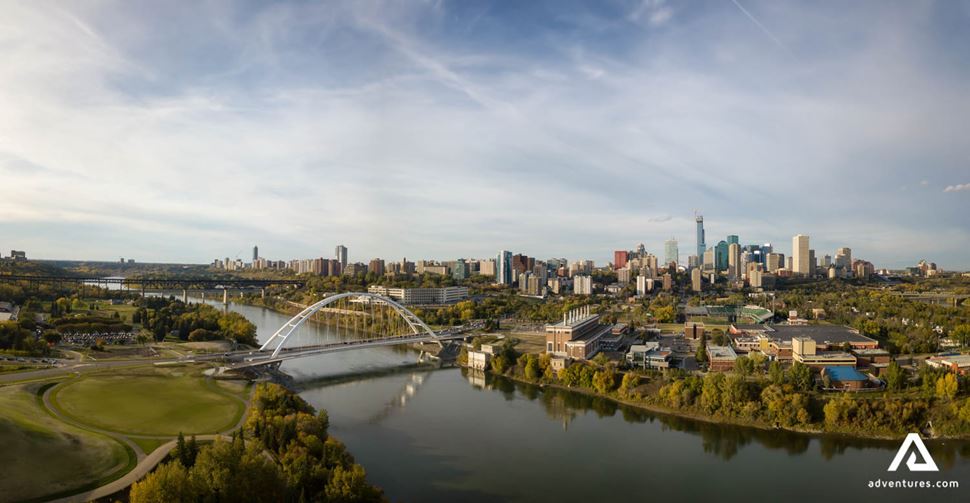 What to Do in Edmonton
Looking for something fun to do in Edmonton? There are many things to see and do here, but these are the activities we recommend doing:
Watch a Sports Game
Edmonton is the city of champions, and you will be able to see that if you watch a game at Rexall Place (home of the Oilers), Commonwealth Stadium (the home field for the University of Alberta's football team), or Clarke Field (home stadium for FC Edmonton).
Golf
There are many golf courses in the city of Edmonton. The Terwillegar Golf Course is the most popular, but you can also visit Highlands at the River Cree Resort & Casino or Victoria in North Saskatchewan if you want to play some more challenging courses.
Go Ice Skating
On a frozen winter day in Edmonton, there's nothing better than going ice skating! There are many places to go ice skating in Edmonton. All you need to do is Google search "Ice Skating Rinks near me", and you'll most likely find a rink nearby.
Go Shopping for Local Art
The Alberta College of Art & Design (ACAD) is always hosting events and exhibitions full of local art, but you can also visit West Edmonton Mall which has a large selection of stores selling locally made goods!
Take in Some Art
Edmonton is home to many galleries and museums, such as the art gallery at City Hall (which has some really neat exhibits), Alberta Craft Council Gallery, Royal Alberta Museum, and much more!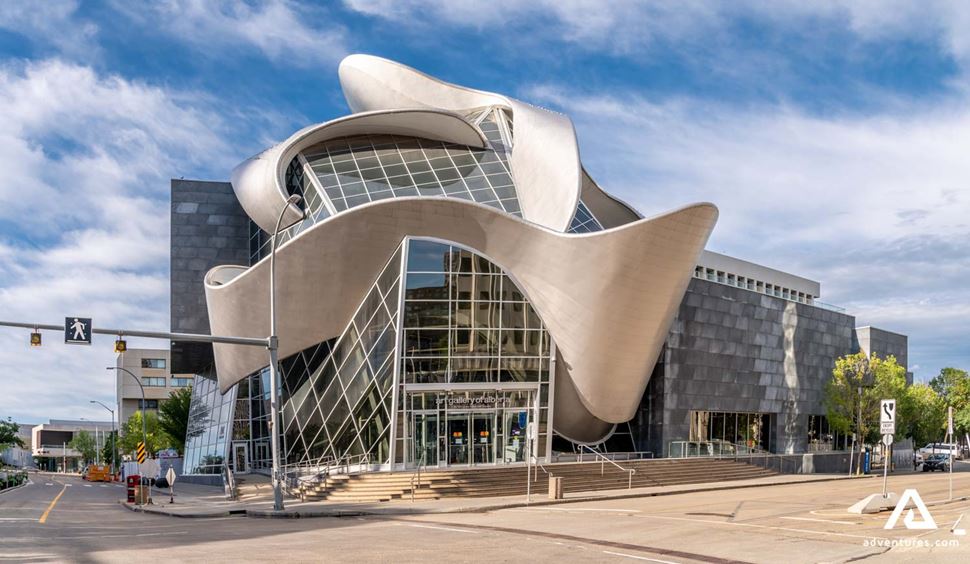 Festivals
Edmonton has an abundance of festivals year-round, one of the most popular being the Edmonton International Fringe Festival. It is a festival full of art and entertainment from around the world that takes place every year in Edmonton.
Nightlife
Edmonton has great nightlife! There are many pubs, bars, and clubs in Edmonton where you can go to have fun. The most popular place for people 18-35 is Whyte Ave (82nd Street), but if you want something more family-oriented, check out Jasper Ave downtown.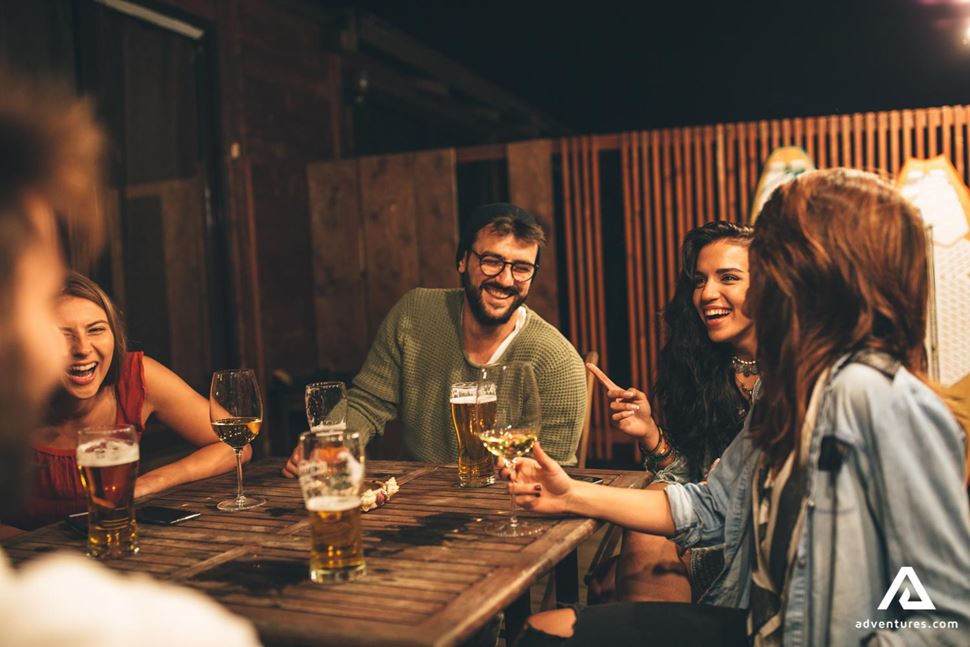 Hiking
Edmonton has beautiful parks and green spaces. If you want to get out of the city, visit places like Fort Edmonton Park, Hawrelak Park (which holds an annual summer festival), Kinsmen Park (which has a special park for kids called Kid City), or Borden Park which is one of our personal favorites!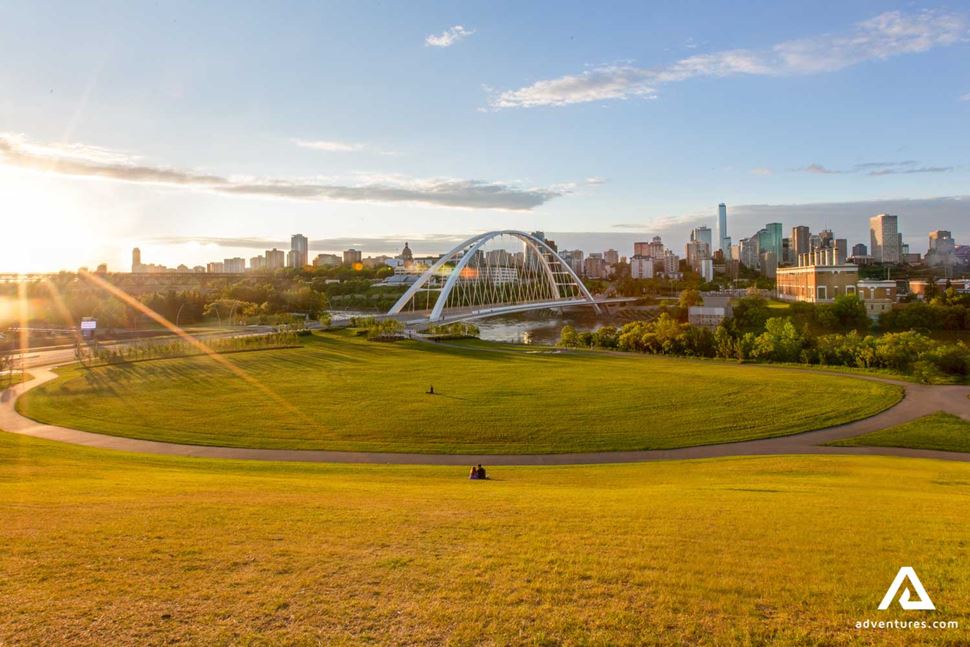 Eating
Edmonton is a great place to eat because it has tons of different cuisines and cultures, so if you're looking for some delicious food, this city is the one to go to! Whether you want a good old hamburger, some Ethiopian food in the "Eth-no-place," or fancy dinner downtown, Edmonton has something for you!
Edmonton has something for everyone! If you visit, make sure to explore as much as possible. There are tons of things to discover and do in Edmonton, so have fun exploring the city!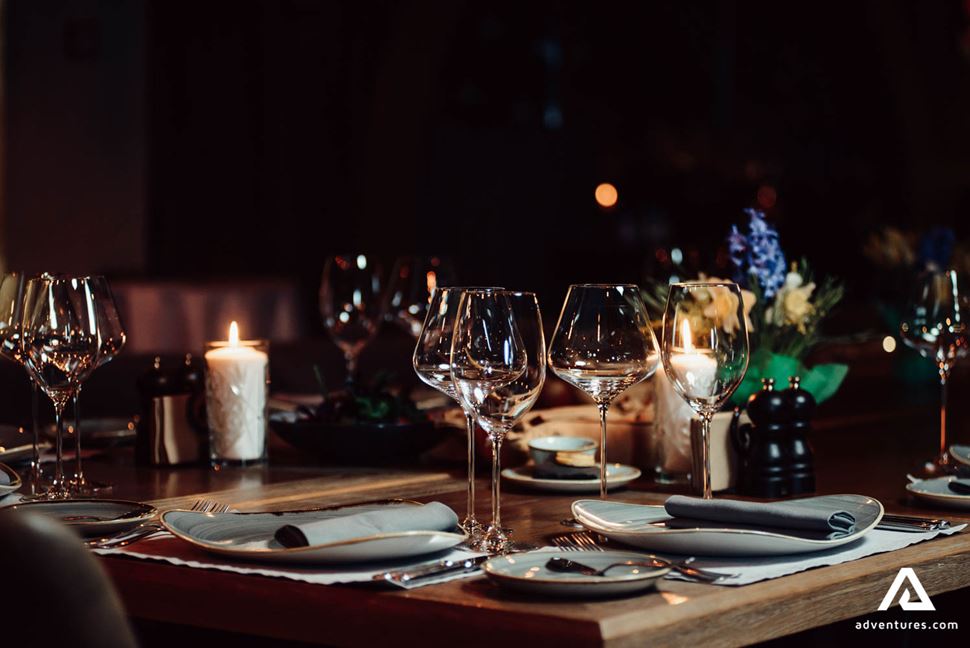 When to Visit Edmonton
Edmonton has four distinct seasons, and it is important to know which season you will be visiting, so that you can plan your trip accordingly. Edmontonians love their summers because the days are long and hot (with temperatures reaching 30°C) while winters tend to get rather cold (-20°C). Fall sees a mixture of both summer heat and winter cold. Spring is the time when you will see Edmonton at its prettiest with flowers everywhere and temperatures warming up to that of summer.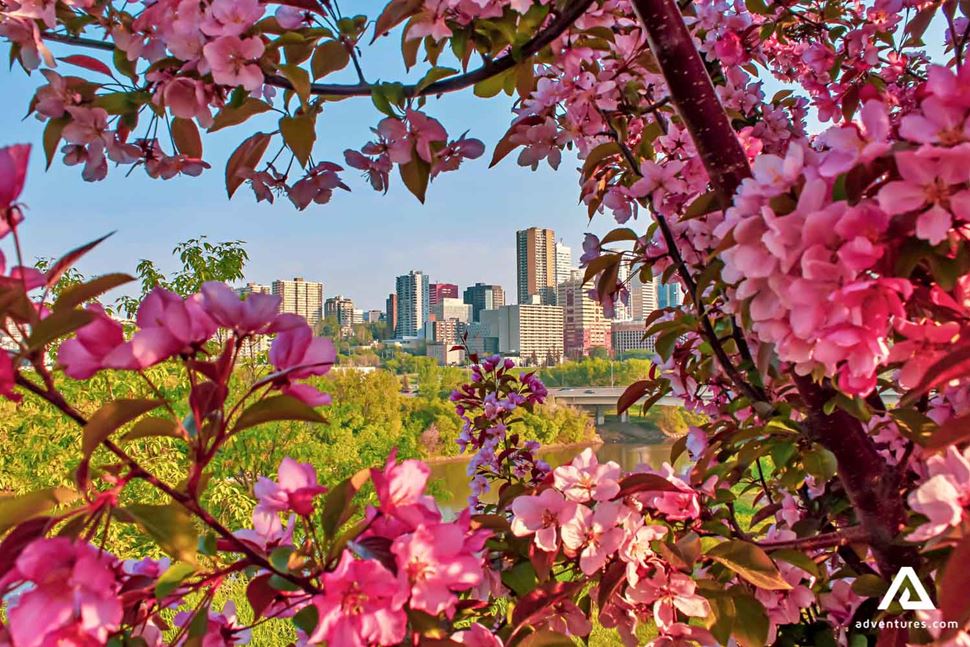 Where to Stay in Edmonton
Edmonton has a variety of hotels and accommodations, but these are some of the best:
Best Western Plus City Centre Inn
This hotel is located downtown in the heart of it all, so you can walk everywhere. It's also right by Rogers Place if you're visiting Edmonton for an Oilers game!
Comfort Hotel & Suites
This hotel is also downtown, and it has great amenities like a pool, hot tub, fitness center, sauna room with steam bath, and a BBQ area for grilling your own food!
Holiday Inn Express
This hotel is located right on the edge of downtown, so it's great if you want to be close but still away from all of the noise.
Fairmont Hotel Macdonald
This hotel has a great view of the river valley, so if you want to take some pictures, this is definitely the place to stay.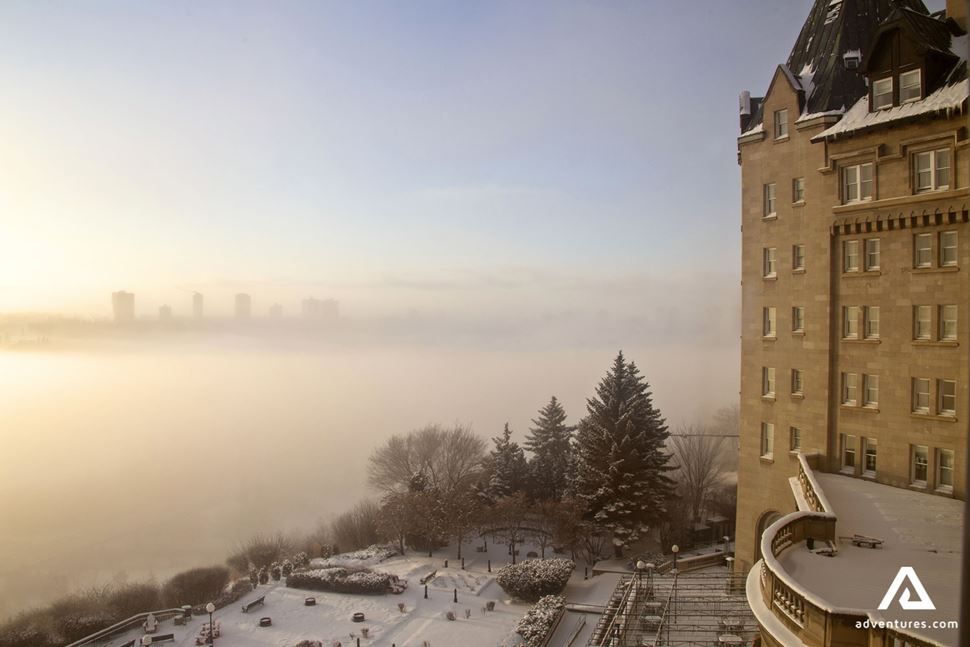 Best Western Plus South Edmonton Inn and Suites
This hotel is located in the South, so if you're visiting Edmonton for an FC Edmonton game, this might be your best bet.
Regardless of where you stay, Edmonton has tons of hotels and accommodations, so there is no shortage!
Concluding Thoughts on Edmonton
Edmonton is a great city with an abundance of activities, culture, food, and more! It's definitely one of the greatest places to visit in Canada! All in all, Edmonton is a fun place to visit with something for everyone!