Where is Nelson?

Nelson is a city in British Columbia, Canada, located in the Selkirk Mountains along the West Arm of Kootenay Lake in Southern British Columbia, about 3 km south of Kokanee Glacier Provincial Park and 657km east of Vancouver.
How to Get to Nelson
There are many easy ways to get to the city of Nelson. 

By car
Driving is a very popular option because of the wonderful scenery of the mountains you get to see.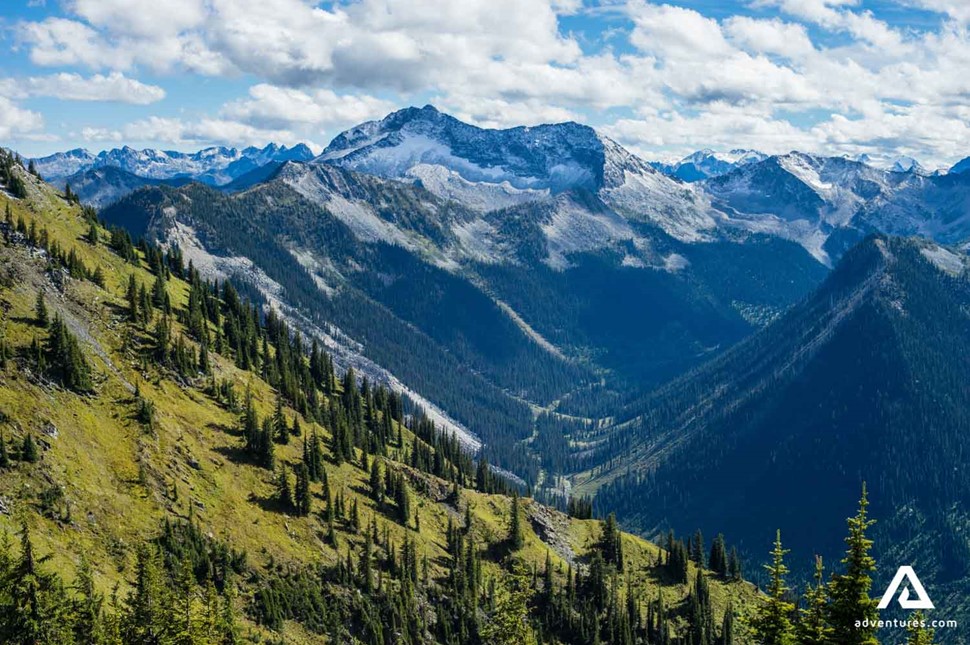 By bus 
 
It is easy to get from almost every other town in BC to Nelson.  
 
Mountain Man Mike's offers shuttles to and from Kaslo, Vancouver, and Calgary (with stops along the way). 
 
By plane 
 
The town of Nelson has a local airport.


General information about Nelson:
Area – 11,93 sq km (4,61 sq mi) 


Population – 10,664 


Location – British Columbia, Canada 


Incorporated – 1897 


Best time to visit – June-August  


Top attractions – Lakeside Park, Baker Street, Nelson Visitor Centre, Gyro Park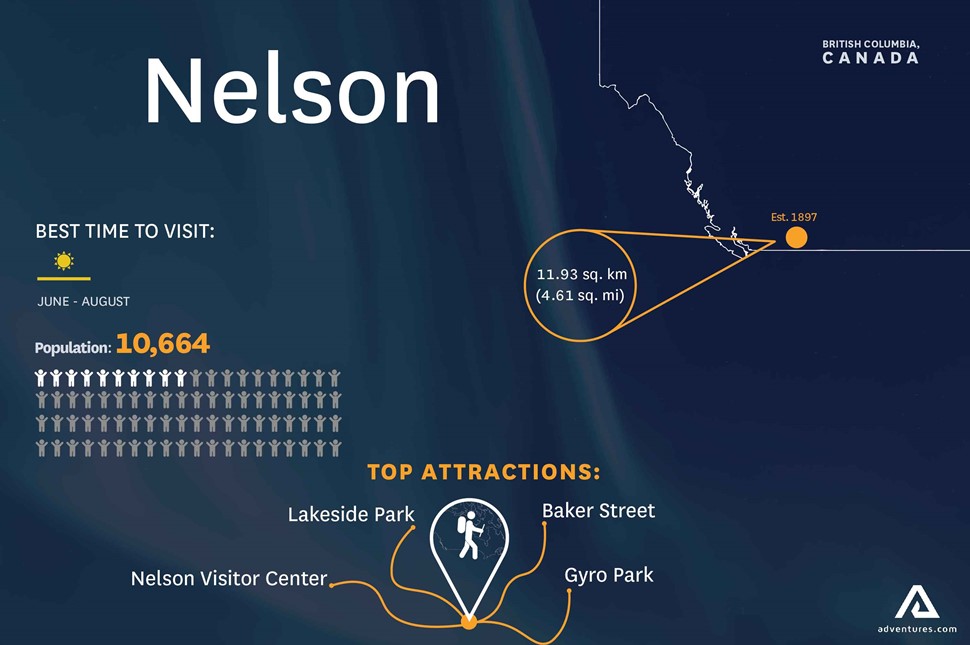 What is Nelson known for?
The town of Nelson is set on the shores of the gorgeous Kootenay Lake and surrounded by the spectacular Selkirk Mountains. Nelson's impressive scenery creates the ideal small-town setting. Green forests, large inland lakes, valleys, and green fields covered with wildflowers make it a dream for a nature lover. In summer, it is a hiker's paradise. In the winter, the Nelson area becomes popular for both skiing and snowboarding activities in the North American continent.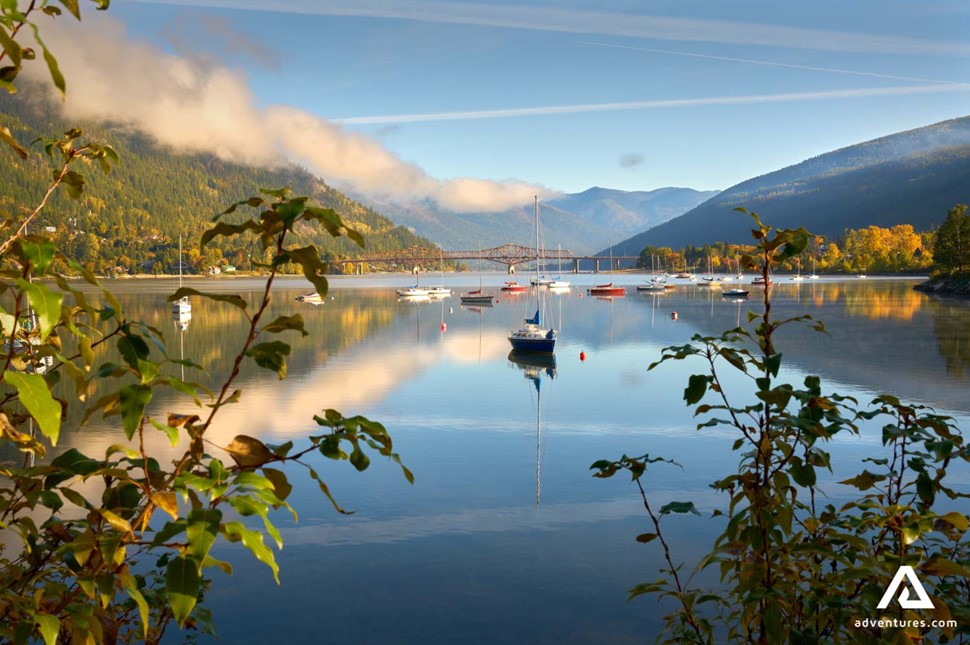 Brief History of Nelson
The small town of Nelson in Canada was established on March 4th in 1897. Nelson had many stores, churches, a school, a courthouse, and the first hydroelectric generating plant in British Columbia. At present Nelson serves in the art,  tourism, and manufacturing businesses. The Nelson name was given in 1888 after Hugh Nelson—Lieutenant-Governor of British Columbia.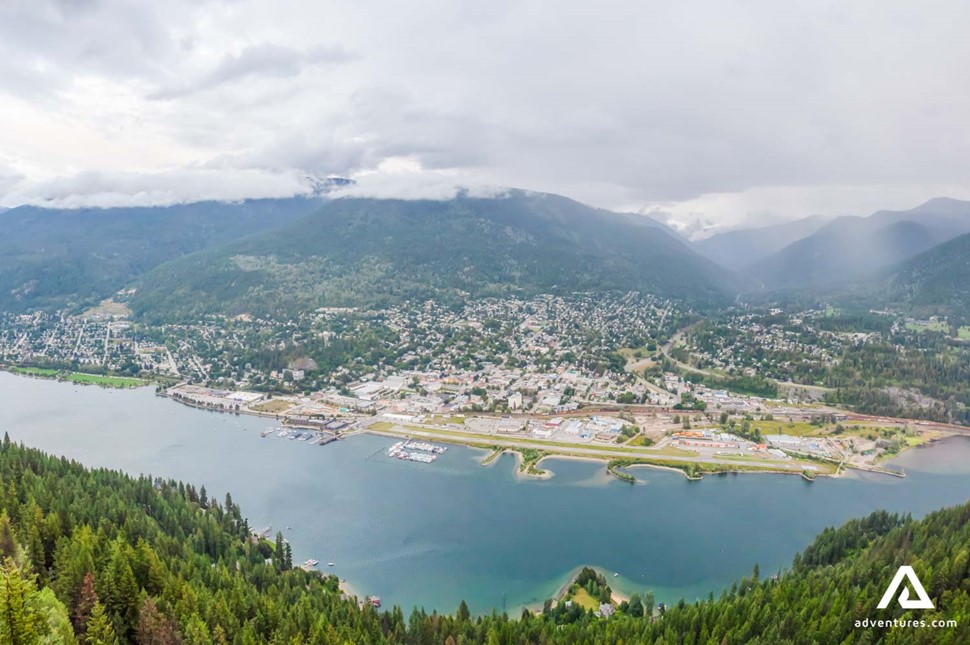 Interesting Facts about Nelson
Gold and silver found in the area caused the population boom and incorporation of the town. 


Steve Martin's 1987 film Roxanne was shot in Nelson, which helped to increase its touristic status and promote arts. 


During the Vietnam War, many draft dodgers came and settled in Nelson.  
What to Do in Nelson
There are many activities to do in Nelson, British Columbia, for any activity fan. 
Hiking
One of the first things you should do when you are in Nelson is hiking. The Pulpit Rock is an almost 4 km long hiking trail that offers scenic views. This is a popular tourist attraction, so by far, every tourist and every local has hiked this beautiful trail. You may not see anything all the way up, but once you are at the top, the great view of Nelson is promised.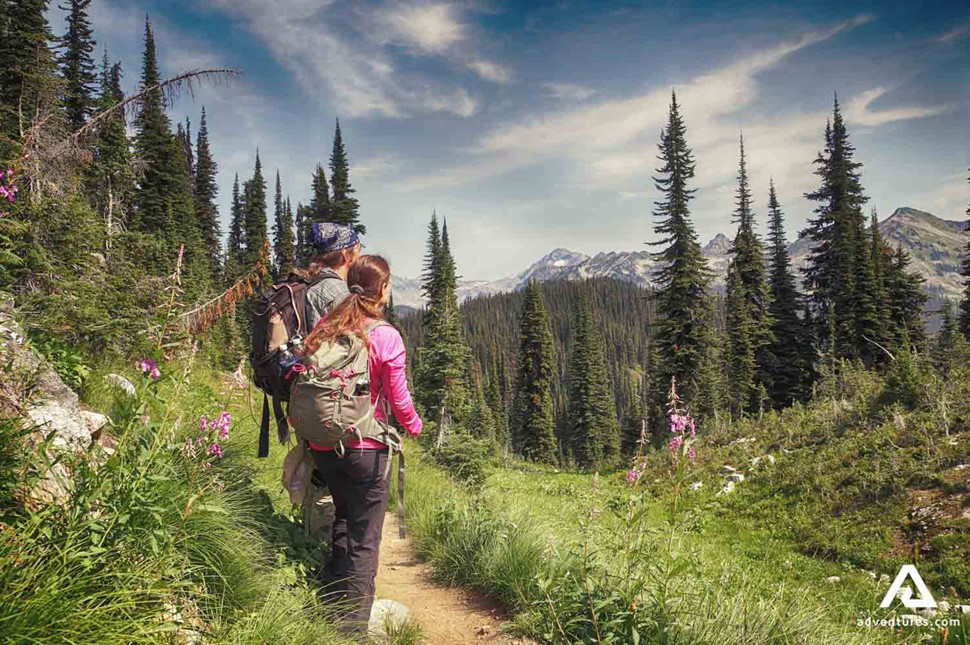 Skiing
If you have a passion for skiing, Whitewater Ski Resort might be the best possible place to experience skiing from a different angle. If you want to avoid the big groups of people at ski resorts, Whitewater is an ideal place. The ski resort does not compete with other, bigger ski resorts—it tries to attract small groups rather than big crowds, and it is more for local people and for tourists who are staying nearby. So, if you are looking for a friendly and simple atmosphere for skiing, you should check out Whitewater Ski Resort.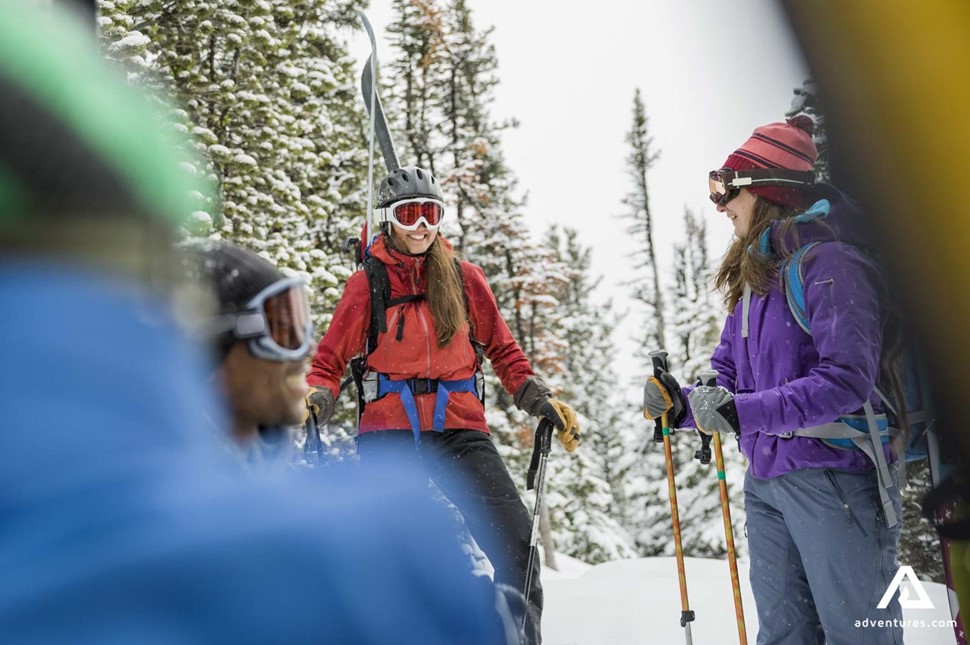 Mountain Biking
If you want extraordinary bike riding in the mountains, you should look for one in British Columbia, Canada. Some of the best mountain bike rides can be done here in the Nelson area. It has many different biking trails with different difficulty levels. So, if you are into bike riding, go for a mountain bike ride in the epic Nelson area!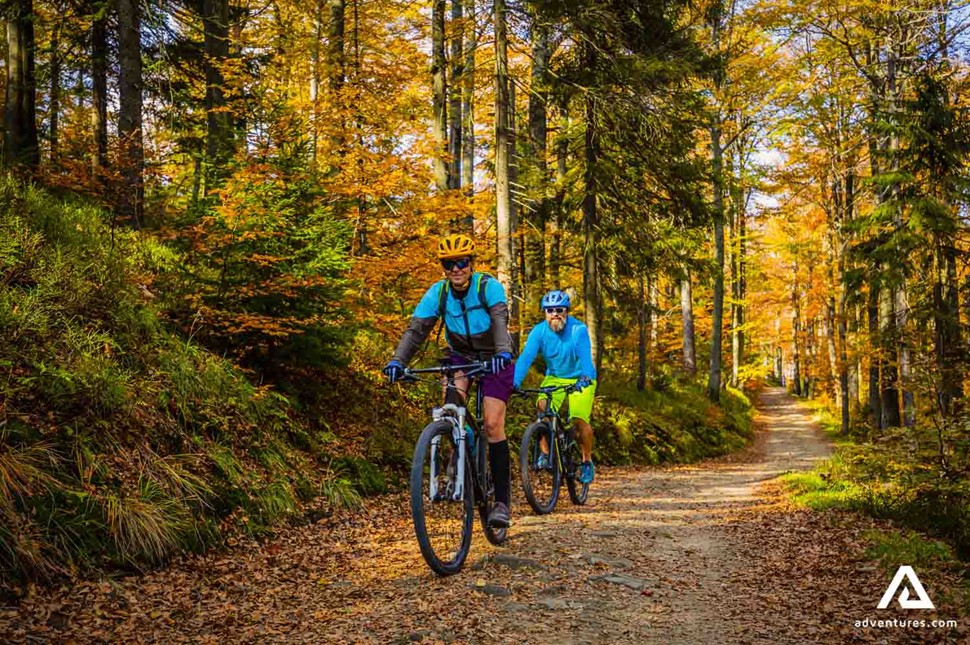 Paddleboarding or Kayaking
If you are a water sports fan, you can paddleboard, canoe, or kayak in Kootenay Lake. It is situated in southeastern British Columbia between the Selkirk and Purcell Mountains. With the otherworldly scenery this lake has, it is no wonder that so many tourists choose to do any kind of water sport at this lake.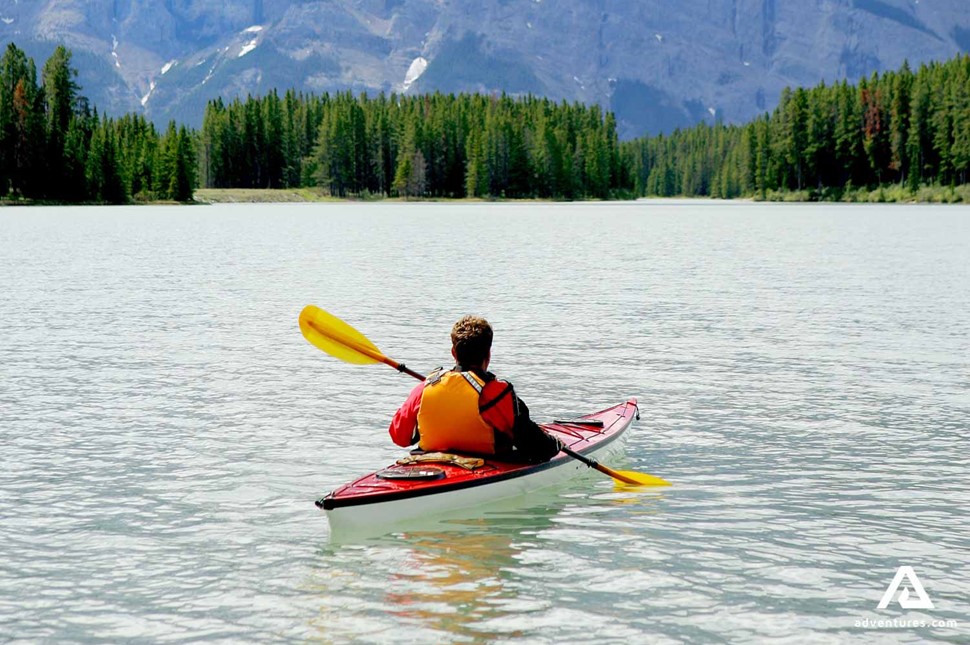 Soaking in the Hot Springs
Soaking in the hot springs is famous for healing. Actually, it is great for many things, such as reducing stress, improving sleep quality, relieving pain naturally, as well as soothing and detoxing your body. It has no chemicals as it comes directly from the source spring. You can try soaking in the hot springs of Ainsworth. It is located about 50 km northeast of Nelson right on Kootenay lake. The Ainsworth Hot Springs is a great place to go as it has this feature where you can experience hot springs not only in a pool but in a cave as well. It is worth a visit for sure! 


When to Visit Nelson
Exploring the city of Nelson can be done 365 days a year. Although, the most desired time to visit the small town is between June and August. During these summer months, the days are long, sunny, and warm. Visiting Nelson in the summer season seems to be the most ideal as it is a perfect place for many outdoor activities. 
May and September are great months to visit Nelson as well. Even though the temperature is lower, you will still admire the beautiful view of leaves turning gold in Autumn. 
The wintertime is cold in Nelson. But for sure, it is a wonderful time to visit if you are a winter enthusiast and looking for cold, winter outdoor activities. This can be a wonderful time to plan a trip to Nelson.
Where to Stay in Nelson
From hotels to private campgrounds, you will find something for yourself all across the Nelson area.  
 
Hotels, Motels, and Resorts
Modern hotels, clean and spacious waterfront resorts, comfortable lodges, and hostels are all available in the Nelson area, depending on whether you want to stay in the heart of Nelson or you want a quiet getaway in the mountains.
Here are some options:  


The Kaslo Hotel 


Wing Creek Resort 


Bridge Backpackers
Attractions Near Nelson