Where is Charlottetown?
Charlottetown, the capital and largest city of Prince Edward Island. It is located in the southeastern part of Prince Edward Island, Canada and as it is home to over 40 thousand people, it is truly a thriving metropolis.
How to Get to Charlottetown
Charlottetown is located on the island of Prince Edward Island and can be reached by plane, car, or bus.
For those who arrive at Charlottetown Airport:
The airport has a variety of restaurants to choose from if you want something quick and easy before heading out into town. There are also stores like Hudson's Bay Company where you can buy last-minute items before leaving.
For those who arrive at Charlottetown's Confederation Bridge:
The bridge will allow you to drive to the island in just over 30 minutes! This is a great way if you are driving yourself or with other people since it provides easy access and will save on gas, too.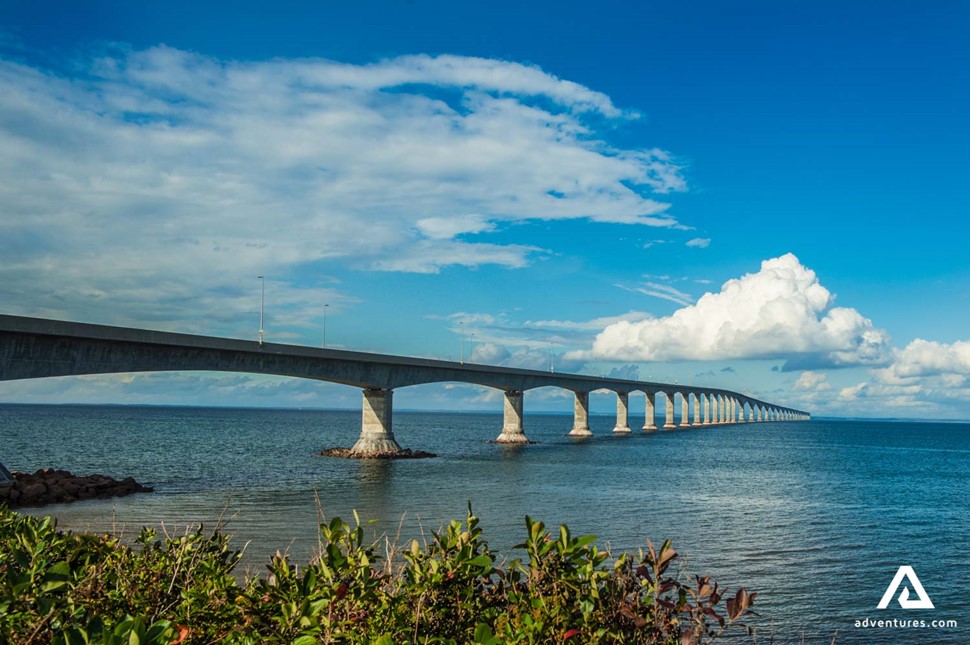 For those who arrive at Charlottetown Bus Station:
The bus station has baggage storage services as well as washrooms and a restaurant but doesn't provide food or drinks for passengers on the bus. There is also a taxi stand outside the station where you can grab a cab if needed!
Besides these places, there are many other accommodations within walking distance from Charlottetown's downtown area.
General information about Charlottetown:
Area – 44.33 sq km (17.1 sq mi)
Population – 40,500
Location - Prince Edward Island, Canada
Incorporated - 1855
Best time to visit – June-September
Top attractions – Confederation Trail, Historic Downtown Charlottetown, Province House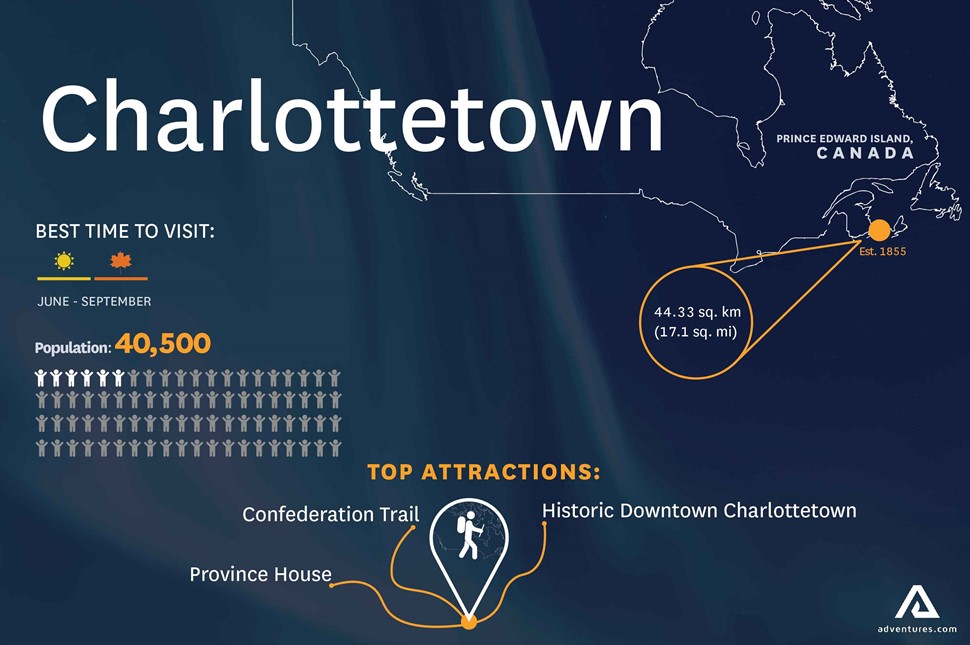 Brief History of Charlottetown
Charlottetown was founded in 1720, which makes it the oldest incorporated city in Canada. This is why Charlottetown has such a rich history and culture as most of its buildings were built during the 1700s! However, the first people to settle here date back to around 9000 BC.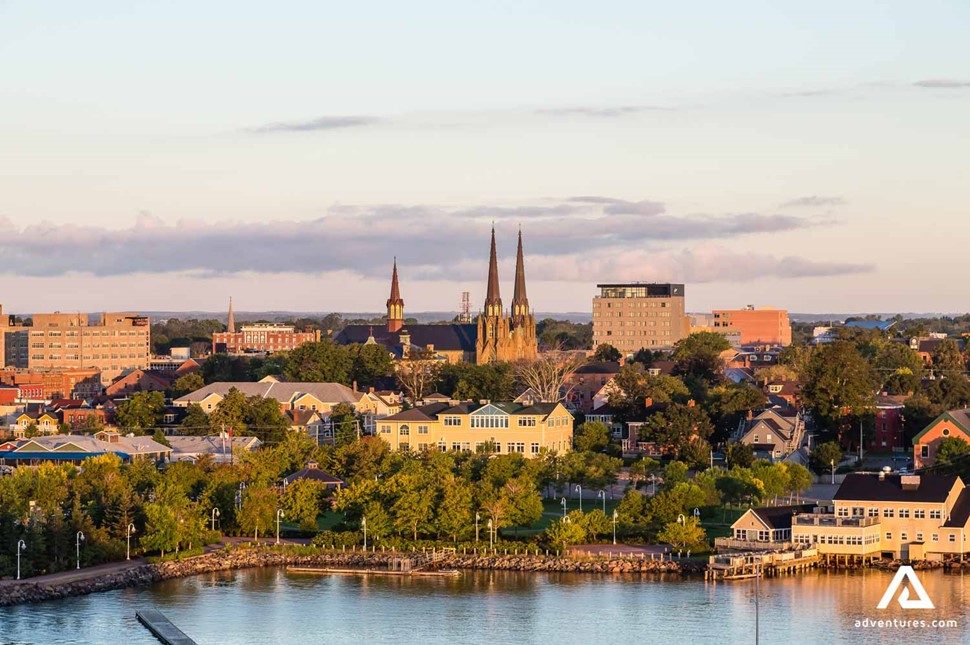 What to Do in Charlottetown
Charlottetown has many great activities that you can enjoy. Here are just some of them:
Confederation Trail
Take a walk or ride a bike on the Confederation Trail which stretches across Prince Edward Island and is more than 185 kilometers long! This trail will take you through beautiful landscapes like rolling fields, farmlands filled with cattle and sheep, marshes full of birds, and even near historic buildings.
Beaches
Charlottetown has its very own beaches! These beautiful white-sanded beaches are perfect for swimming, sunbathing, or just relaxing by the water on a hot summer day. What's best is that they are free to use, so you don't have to worry about spending any money while enjoying yourself.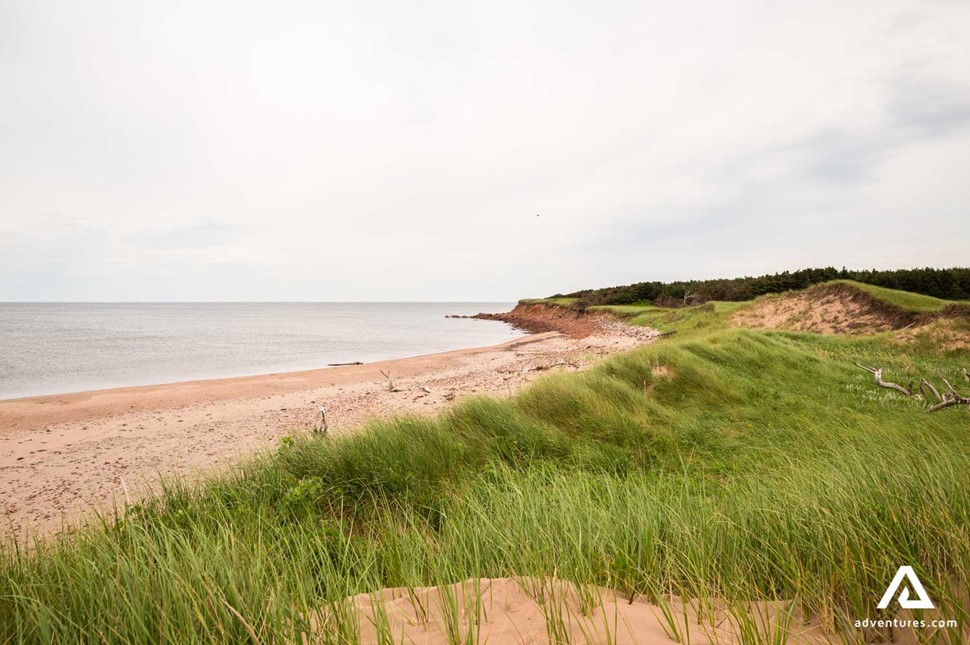 Historic Downtown Charlottetown
This downtown area is filled with old buildings, shops, and great restaurants. In fact, it has been named one of the best places to visit in Canada! So, why not take a stroll down the streets while exploring all that this quaint little town has to offer?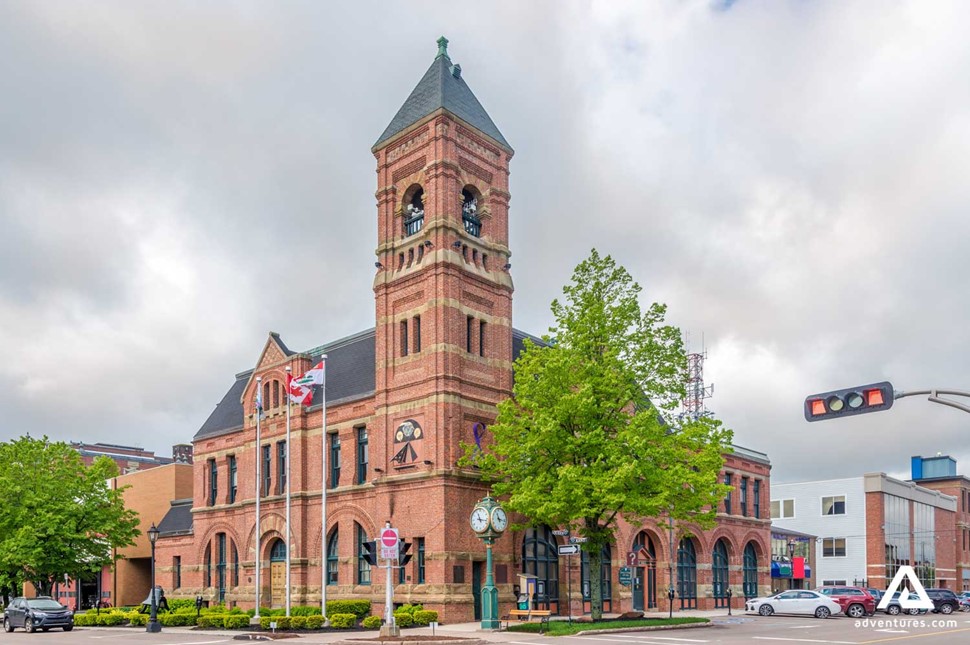 Province House
If you are a fan of architecture and history, then Province House is for you! It was built in 1847, and the design itself looks like something out of a fairytale. This building has been recognized as one of Canada's National Historic Sites, so make sure to check it out during your time here.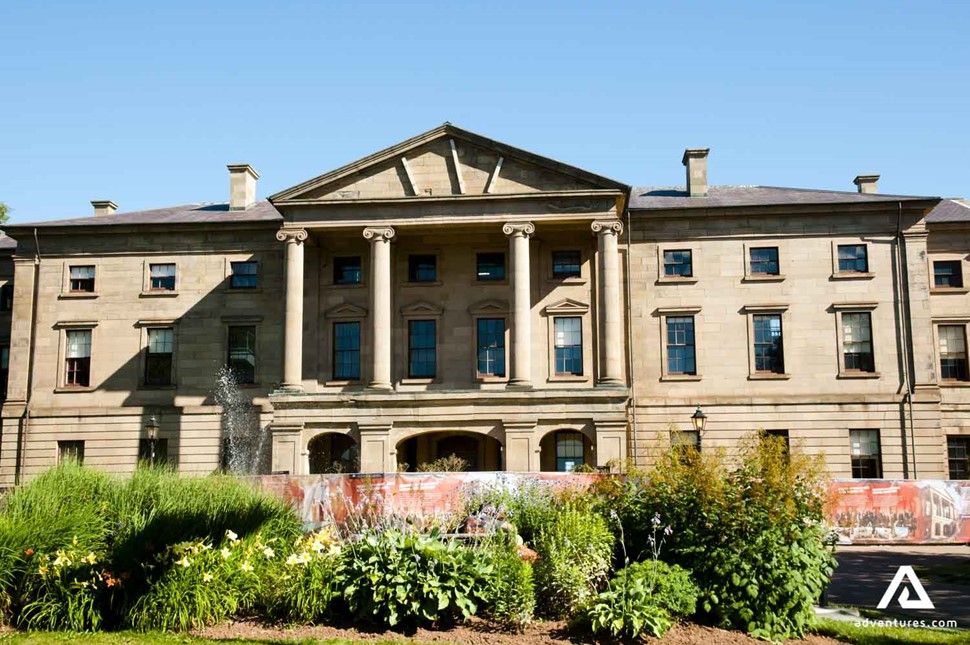 Festivals
There are many festivals taking place in Charlottetown, including the Charlottetown Festival and the Jazz & Blues Festival. These events will allow you to meet new people while enjoying some of Canada's finest cuisine or listening to live music from local bands!
Sports Events
Charlottetown is home to many sports teams and hosted the Canada Games in 1991, so you can watch or even participate in some exciting games while here! We recommend checking out their hockey, soccer, and rugby teams while you visit.
When to Visit Charlottetown
The best time to visit Charlottetown is from June through September when the weather is warmest. This will allow you to do outdoor activities such as kayaking and swimming in addition to enjoying a nice meal outdoors at one of its many great restaurants. However, if you enjoy colder weather, you can visit from October through May and enjoy the beautiful fall colors or walk around during a snowy winter day. Just make sure you dress accordingly to the weather.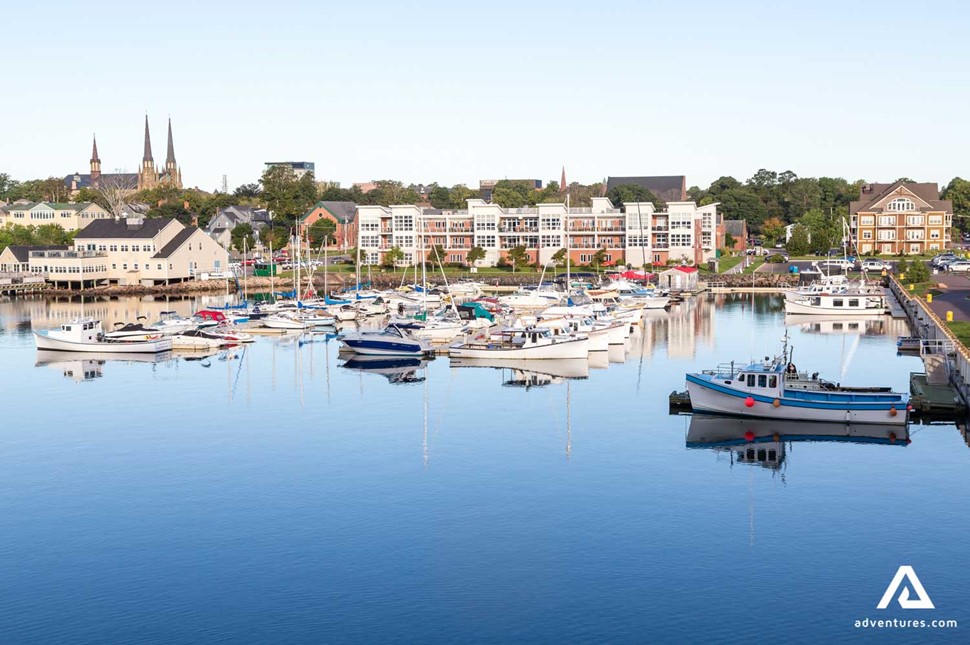 Where to Stay in Charlottetown
Charlottetown offers a wide range of accommodations for visitors. From resorts and cottages on its beautiful beaches to luxury hotels downtown, there are options that fit all budgets. Here are just a few suggestions:
Delta Prince Edward Hotel
This four-star hotel is located downtown and has everything you need to have an enjoyable stay including free Wi-Fi, fitness center access, pool/hot tub use, onsite dining options like the Delta Beausejour Restaurant & Bar which serves breakfast daily in addition to dinner, and much more.
Boutique Hotel
Boutique hotels are a perfect choice for those who want an intimate experience without spending too much money. This hotel is located right in the heart of downtown Charlottetown, so it's within walking distance from numerous restaurants and shops as well as Province House! Plus, they offer free Wi-Fi and breakfast to their guests.
Campgrounds
If you want a more rustic option, then camping is definitely for you! There are multiple campgrounds near Charlottetown that will allow you to spend time outdoors in addition to providing many amenities such as hot showers, washrooms, laundry facilities, playgrounds, etc.