Where is Banff?
Banff is one of Canada's most popular tourist destinations and is located along the Trans-Canada Highway. It is approximately 78 mi west of Calgary and 36 mi east of Lake Louise. With an elevation of over 4590 feet above sea level and stunning views both distant and close by, there are plenty of opportunities for those willing to travel to high elevations.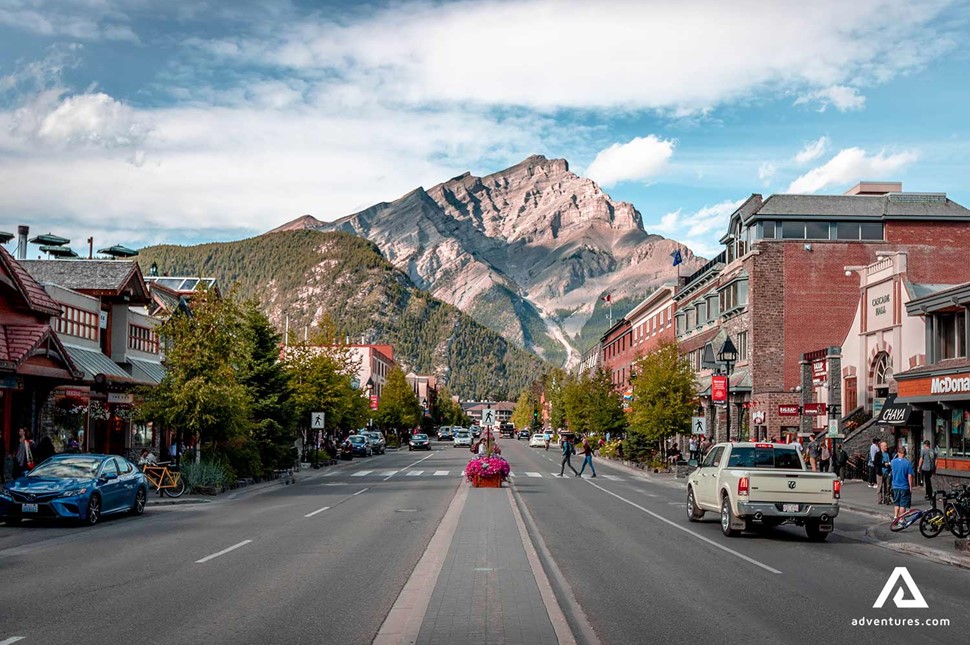 How to Get to Banff
Flying to Calgary International Airport is the best way to reach Banff. From there, you can choose which transportation best suits your needs: driving (87 miles) or taking one of the many shuttle buses at the airport that will take you to Banff.
General information about Banff:
Area - 4.77 sq km (1.84 sq mi)
Population – 7,847
Location - Alberta, Canada
Established – 1885
Best time to visit – Year-round
Top attractions – Fairmont Banff Springs Hotel, Sulphur Mountain, Bow Falls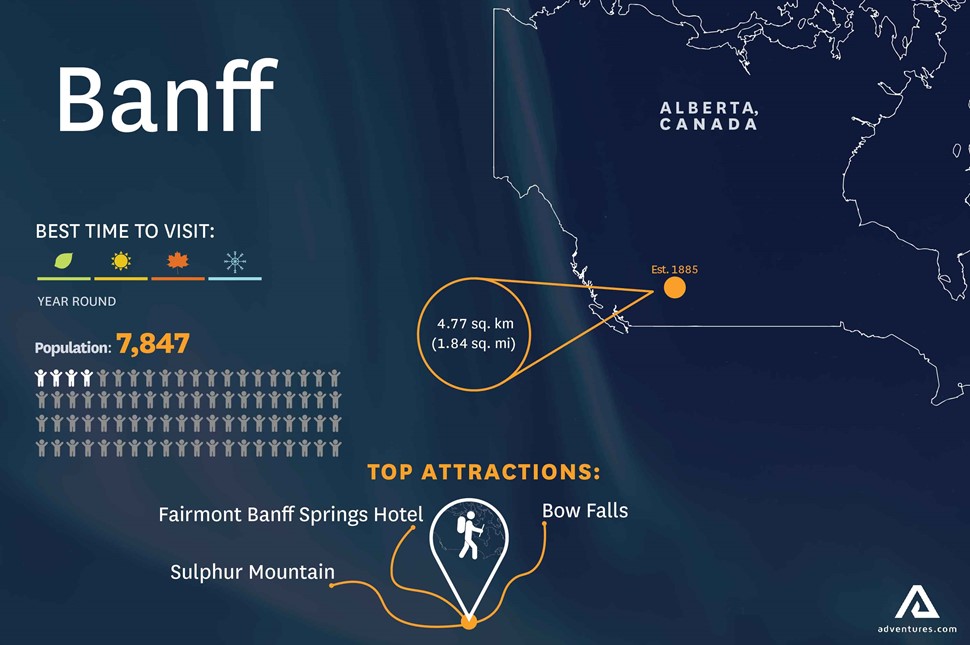 Brief History of Banff
The town of Banff was first settled after the transcontinental railway arrived in the 1880s, and it was named Banff by the president of the transcontinental railway after his birthplace of Banff, Scotland. Banff expanded because the railway wanted to build a series of grand hotels to improve business. Since Banff was along the railway, it made sense to market the town as a great tourist location. The town continued to grow over the years and even hosted the 1991 Winter Deaflympics.
Interesting facts about Banff
Banff's name comes from the historic Scottish county Banffshire. During that time, immigrants liked to call their new home by the places they left back home.


Even though the town's permanent population is quite small, it boosts up to 30,000 at once during the tourist season.


Banff Springs Hotel, built-in 1888, was once the largest hotel in the world. Built to look like a Scottish castle, it's definitely a place you don't want to miss.


Only half of Banff's population actually comes from Alberta. Approximately 17% of the population come from the USA and around 7% are either European or Japanese!
Banff Activities & Attractions
There are plenty of things you could do while visiting Banff. Here are some of the things you can do during your stay:
Hiking
There are a number of mountains laid out immediately adjacent to the town of Banff. You can either do a challenging hike or take a leisurely walk through meadows filled with wildflowers!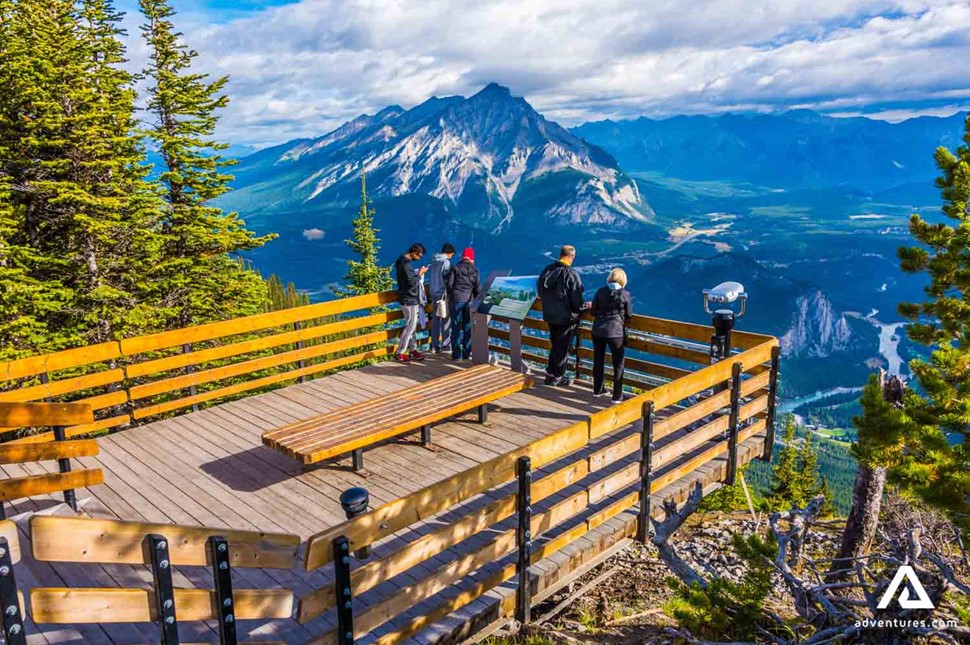 Kayaking
Rent a kayak and explore Lake Minnewanka, which is located just outside of town, on your own or join an organized tour to see some amazing wildlife along the way.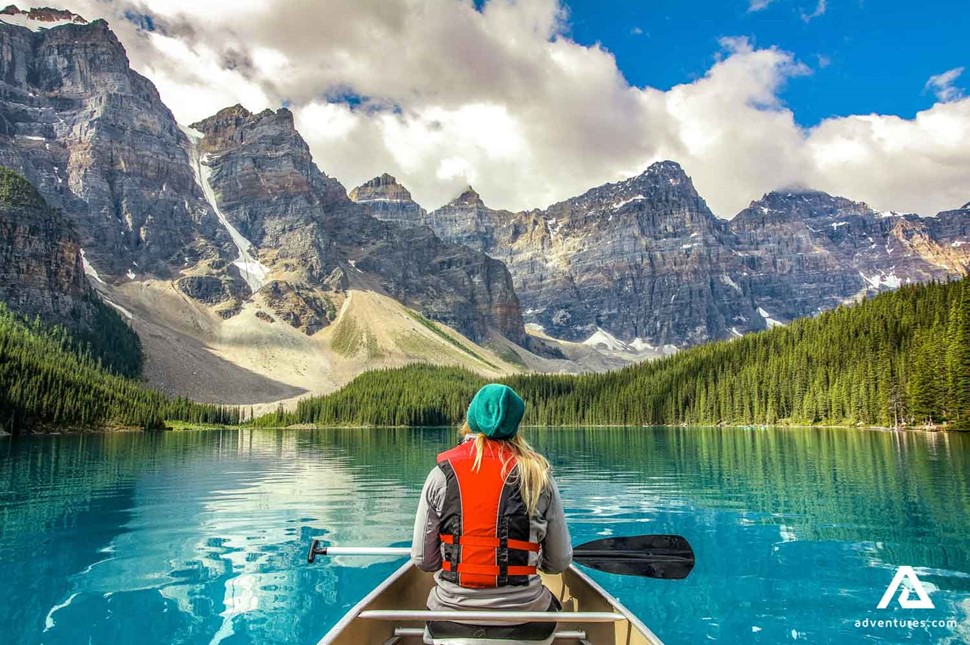 Mountain Biking
Rent a bike and ride along the biking trails that wind through Banff National Park at your own pace. The Bow River Pathway is an easy 30 km roundtrip path ideal for biking!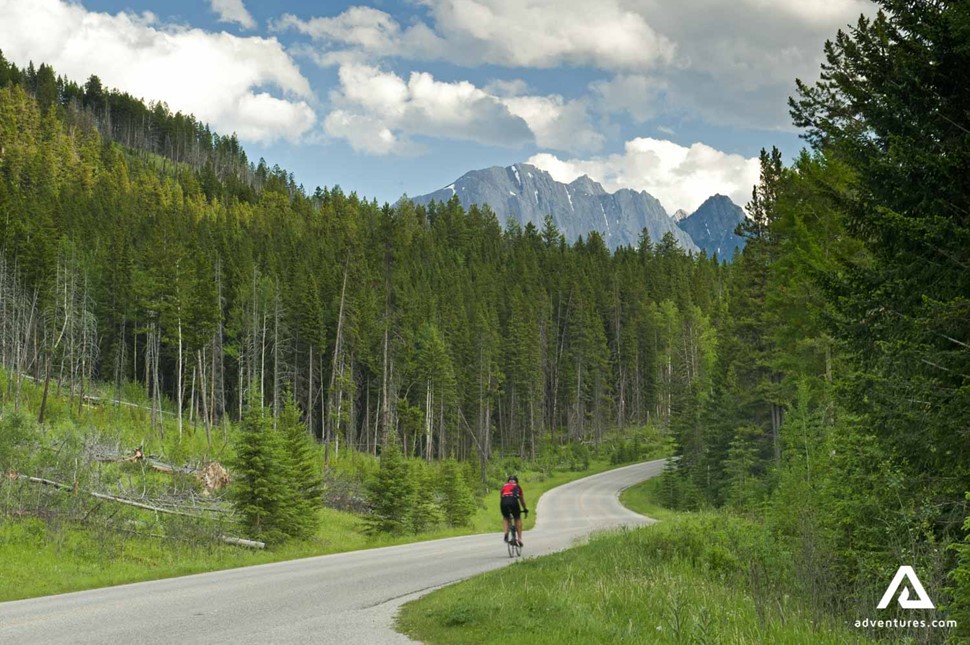 Skiing & Snowboarding
Head to Sunshine Village where you can either ski or snowboard down one of the many slopes they have available. You can also go tubing or take a scenic gondola ride to the top of Sulphur Mountain for amazing views.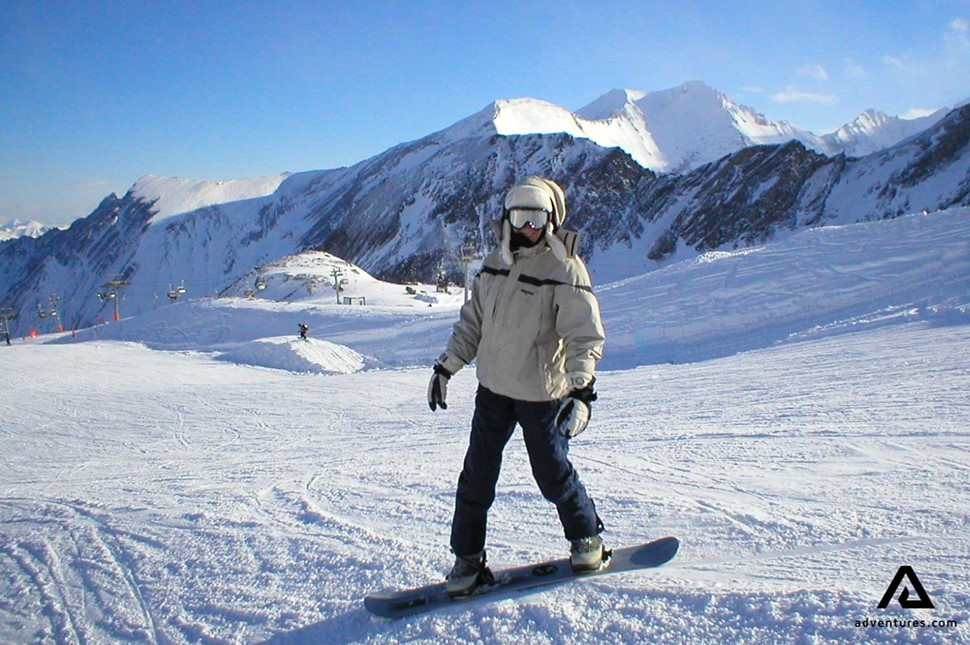 Banff Festivals & Events
There are many festivals and events happening throughout the year! Here is a list of some of the biggest ones:
The Rocky Mountain Wine Festival
This three-day event happens every September at The Fairmont Banff Springs Hotel. It's the perfect time to try some amazing wines from all over Canada and learn about different types of wine.
The Banff Centre for Arts & Creativity
The Banff Centre is a hub for artistic activity in Alberta, offering visual arts workshops, theatre productions, film screenings, musical performances, and more! This year's calendar features several live theatre productions, art exhibitions and installations, concerts by musicians from around the world, and much more!
The International Children's Festival
This multicultural event is perfect for families with children. It features over 100 performers from around the world, storytelling tours of Banff National Park, dance workshops and performances by local groups, puppet shows in our outdoor amphitheater, special exhibits at The Whyte Museum, crafts activities throughout downtown Banff… and so much more!
When to Visit Banff
Banff is a destination that should be visited year-round. The town has four distinct seasons, and there are activities for every season!
During the winter, you can ski or take part in other cold-weather sports while enjoying views of snow-covered mountains from your hotel room window.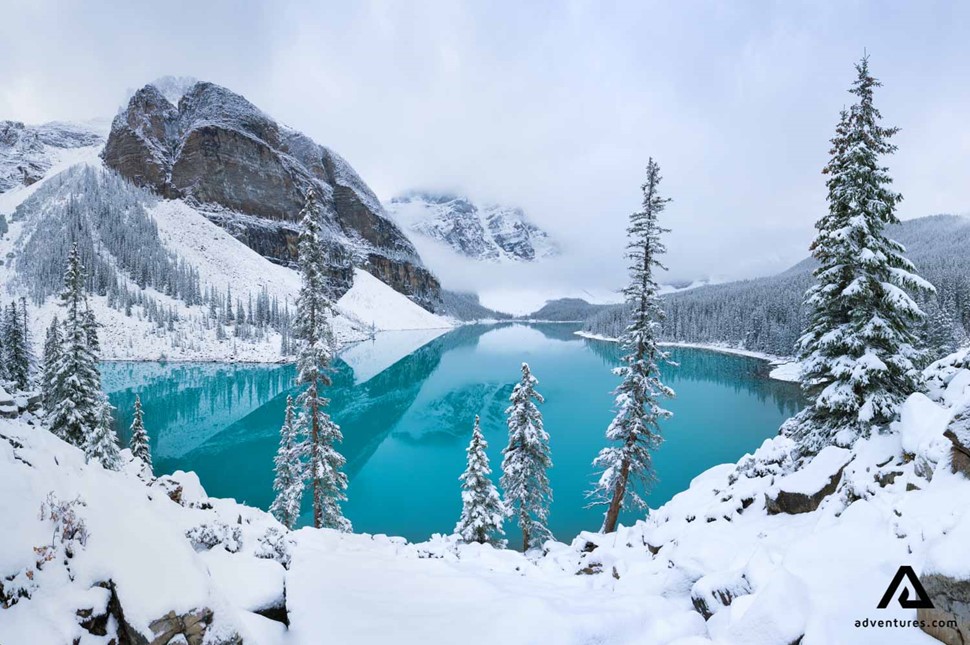 Spring brings out gorgeous wildflowers and warmer temperatures, so it's easier to explore.
In the summer, you can hike or kayak to your heart's content and take in those stunning mountain views! There are also lots of festivals during this time as well, including Banff Summer Arts Festival, The Rocky Mountain Wine & Food Festival, and the International Children's Festival.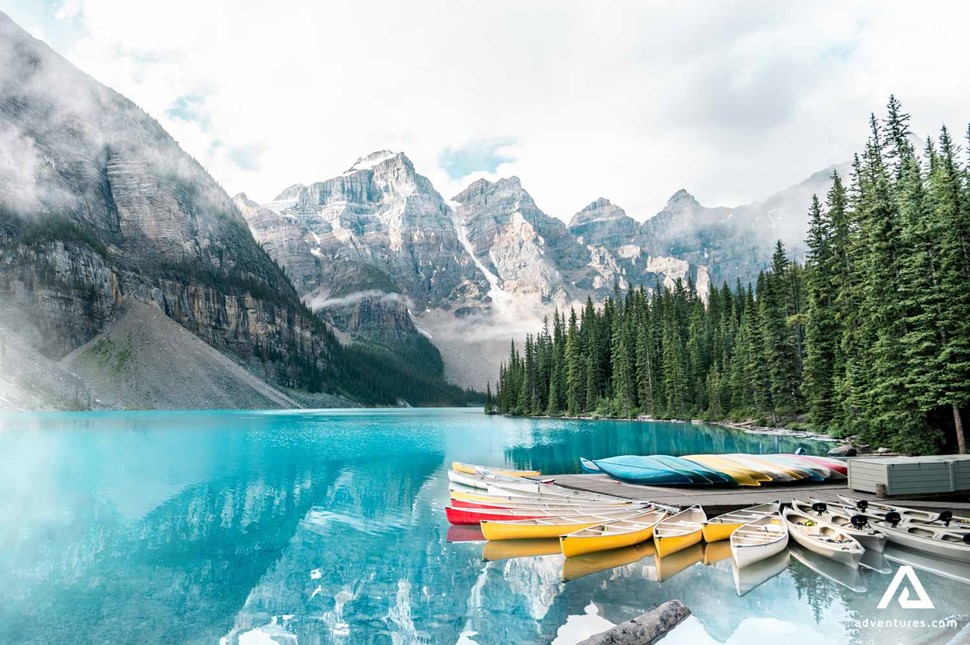 Fall is another beautiful season that deserves a visit! The leaves start to change their color into beautiful shades of red, orange, and yellow. You can also take in the Banff Film Festival during this time as well.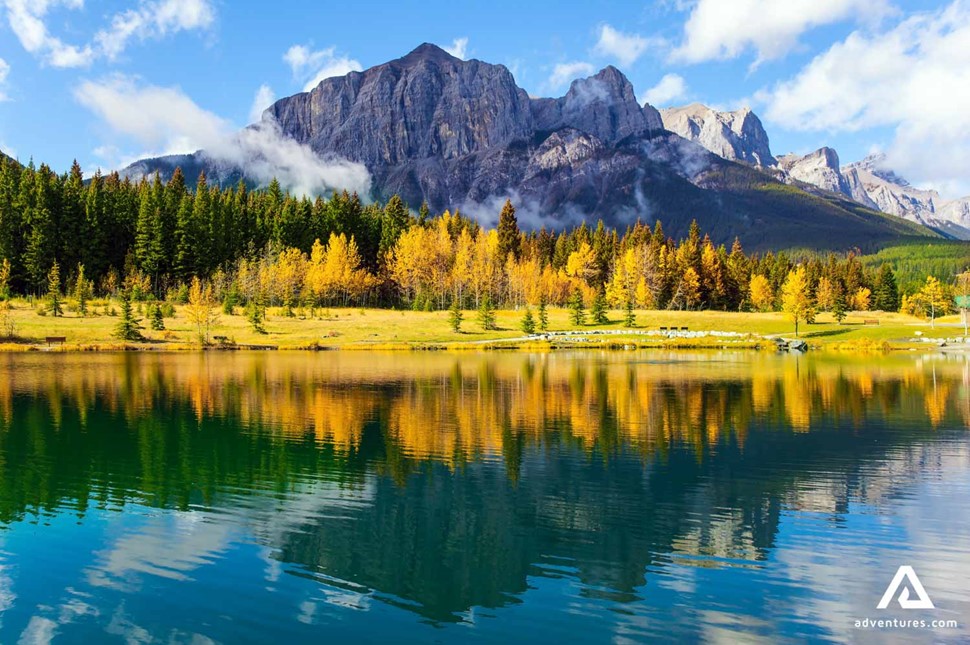 Where to Stay in Banff
There are many different accommodation options available while visiting Banff, including hotels, motels, resorts, cabins, condos, and more! Here is some information about the most popular accommodations in town:
Hotels
Banff has many hotels to choose from including Delta Hotels, Chateau Lake Louise, and Rimrock Resort Hotel.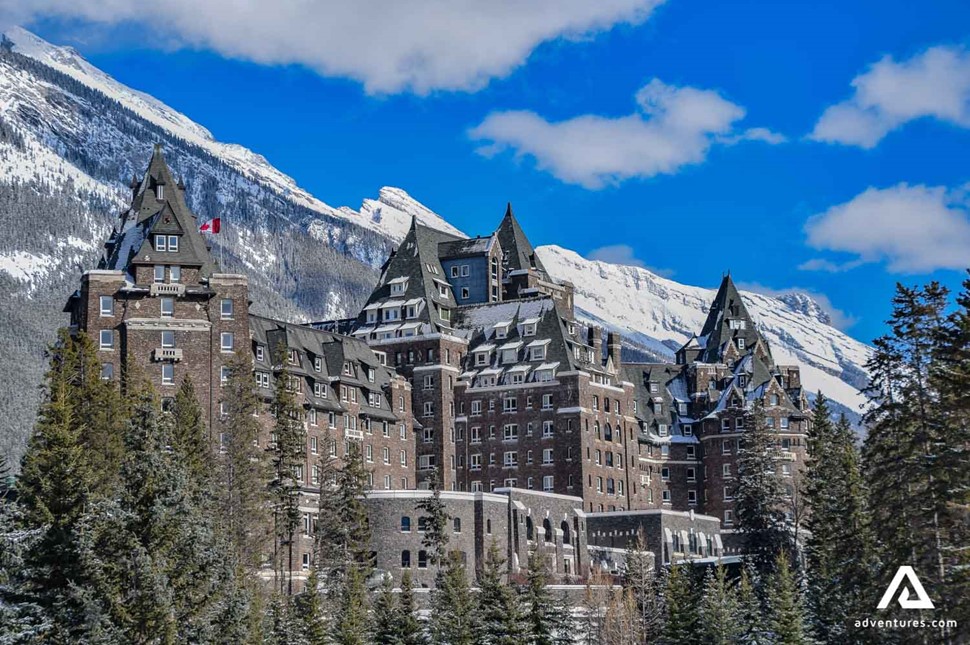 Cabins & Camping Sites
If you're looking for more privacy, then renting a cabin or camping site may be right up your alley! You can rent a private cabin or pitch your tent at one of the Banff campgrounds.
Condos
If you're traveling with family, then renting a condo is an excellent option for you! Condos are rented out by many different property management companies, and they usually come equipped with everything you could ever need while on vacation.
Motels
There are also motels in Banff if you're looking for something more affordable.
Banff Summary
Banff is a hidden gem in Alberta, Canada. There are so many amazing things you can do during your stay including hiking, kayaking, skiing, and snowboarding plus tons of festivals and events to attend while you're there! If you've never been before, then I highly recommend checking it out the next time you visit Alberta.